Let's face it – we all love bread, pasta, potato and for some of us, a beer (or six). Carbs are the foundation of life. We need carbs to function, just like we need protein and fats. It's how the body fuels itself to continue living each day (science, yo). However, too much of a good thing can sometimes be a bad thing, and that's certainly true of carbs. Not only can carbs quickly ramp up your daily calorie intake, but carbs cause your blood sugar to rise, which causes insulin to rise, which causes glucose to go into fat cells, which turns into fat. Now, this isn't a problem in small doses or when it's being burned off through exercise, but too much insulin and too much glucose isn't good for anyone.
My point is: sometimes, low-carb is the way to go. Whether you're trying to lose weight, maintain weight or if you're living with Diabetes, low-carb and often by extension low-calorie living might be necessary. However, we often associate low-cab with bland and boring food, which is definitely not the case. This is especially true when we consider all the delicious low-carb and low-calorie meal delivery services out there! Meal delivery services are also great for low-carb and low-calorie living because each meal comes with the exact macros and calories, so you're not left guessing like you might be when cooking up your own meals.
So, if you follow a low-carb or low-calorie diet, Mealprep has put together a list of the top 5 Australian low-carb meal kit providers to help you choose the right one for you and your needs. We based our list on the following criteria:
Cost: What's the cost per serving?
Low-carb focus: Does the company cater exclusively to low-carb diets, or does it also offer meals for other diets?
Customisation: Can you personalise your order?
Subscription: Do you need a subscription, or can you buy on an as-needed basis?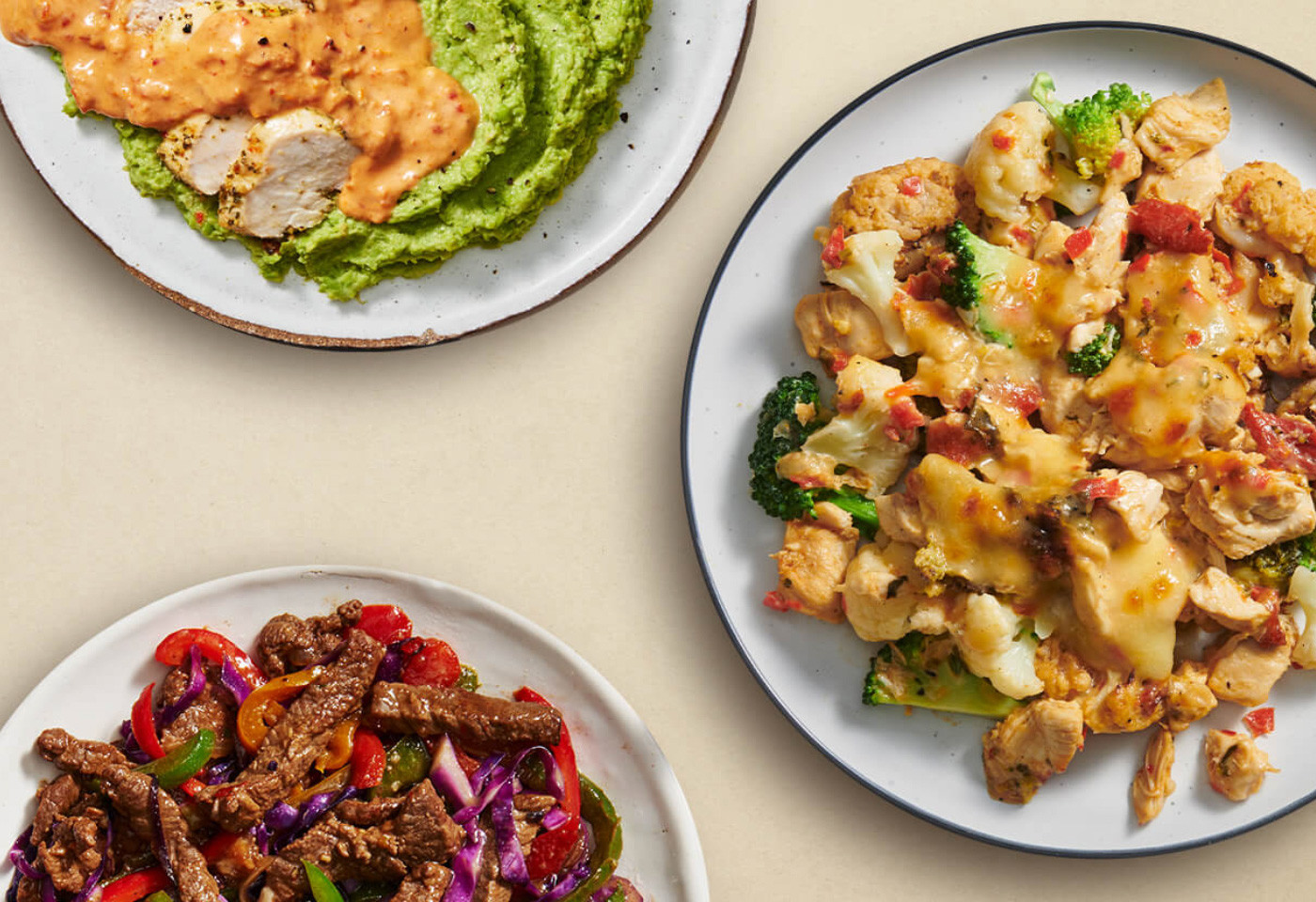 Currently on a low-carb diet, or looking to start one? My Muscle Chef is one of the top rate meal delivery services in Australia right now, and for good reason. MMC has curated a delicious array of low-carb as well as keto meals, packed with all the nutrient-dense ingredients you'll need to get started, all with under 15g of carbs per meal. Cooked by real chefs, MMC says their keto meals have the comfy feel of a homemade meal and all the delicious taste too. MMC's team of chefs work closely with their Head Nutritionist to develop a wide variety of meals that offer all the health benefits of following a low-carb diet. MMC delivers across Australia and also stocks meals at selected IGA's, FoodWorks, Harris Farms, Romeo's, Drakes and Cornetts stores.
Cost: $134.95 for 14 meals
Low-carb focus: MMC has a dedicated keto menu, which is all low-carb
Customisation: MMC currently only has 6 keto meals to choose from
Subscription: No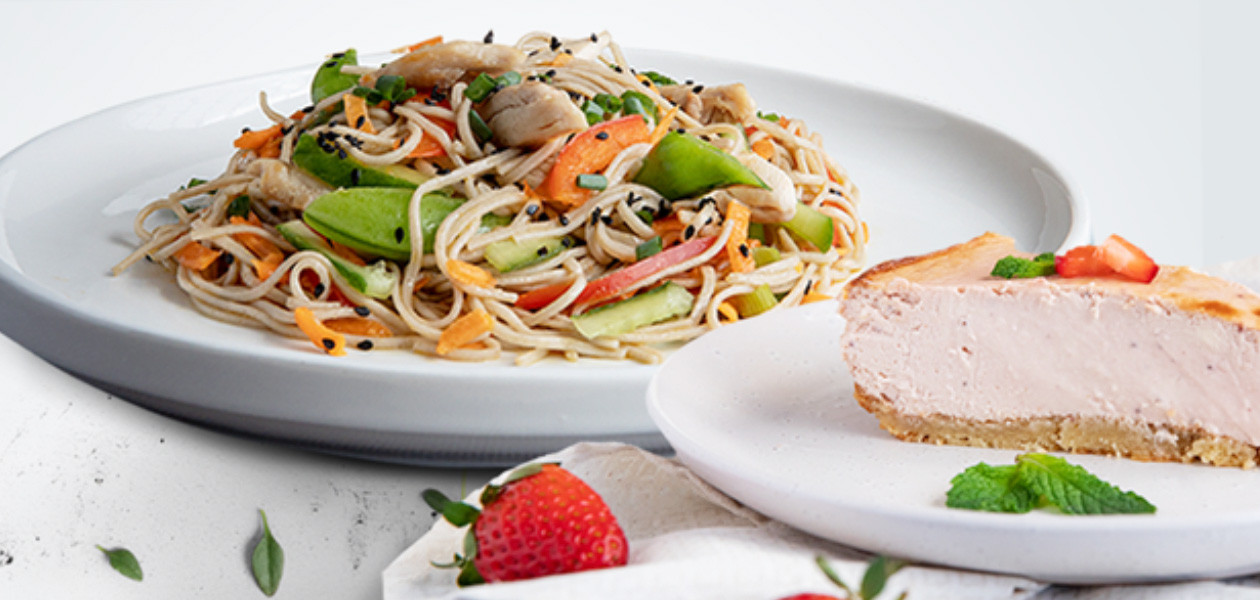 Foober is a meal provider with a specific focus on low-carb meals and low-calorie meals. Foober's team of professional cooks work with fitness professionals to help design healthy, low-carb and low-calorie, yet delicious meals, while also helping customers who want to simply eat healthy and right. You can order via a la carte, or choose from one of their meal plans: 'Fat Loss', 'Keto Plan'. 'Muscle Builder', and 'Vegan Meal Plan'. All meals are delivered weekly, fresh and not frozen. The only downside is it's currently only Sydney-based.
Cost: As low as $101.5 for 10 meals
Low-carb focus: Specifically focuses on low-carb and low-calorie meals
Customisation: Foober caters to eating requirements such as gluten free, dairy free and different lifestyle plans such as paleo
Subscription: No, but you do have to a minimum of  $69.00 to place an order.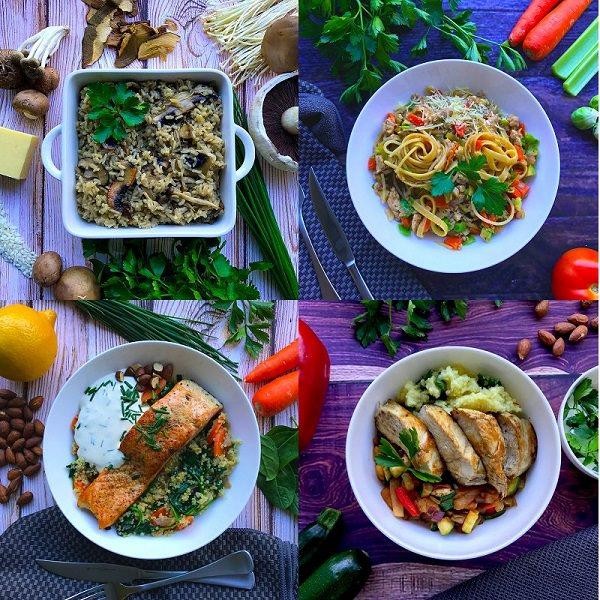 A Life Plus is another excellent low-carb meal provider (they're actually great for anyone with any type of dietary requirement, actually!) Perhaps the best thing about A Life Plus is the amount of customisation and control you have over your meals.  A Life Plus is able to personalise the dishes to your goals, preferences and dietary needs by hand-cooking every one of your dishes to order using fresh, organic ingredients. For example, you can make a note in your order that you don't want to exceed 1,200 across three meals, and so on.
Cost: Starting at $78 for 3-day meal meal (lunch & dinner)
Low-carb focus: A Life Plus isn't solely a low-carb meal provider but there's plenty of customisation options to make it low-carb and low-calorie
Customisation: Yes! Heaps!
Subscription: No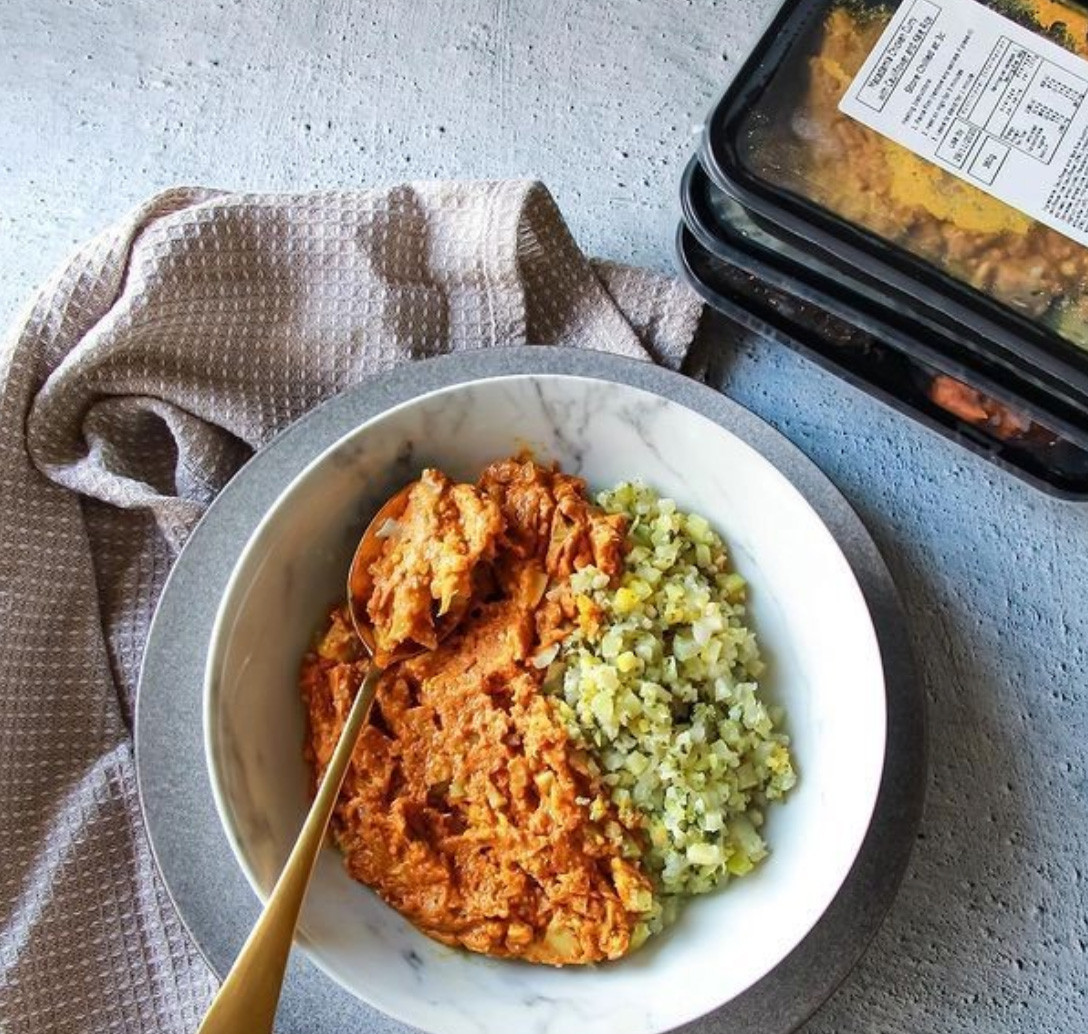 Thr1ve has a dedicated weight loss meal plan, as well as a weight loss program. Its 'lose weight' meal plan is low in calories and carbs to help you achieve your goals. With meals like Portuguese Chicken with Sweet Potato Fries on the menu, they're making sure low-carb and low-calorie meals can still be delicious. The 'lose weight' plan has around 1200 calories a day. THR1VE takes weight loss seriously, having invested in Australian-first research to ensure their diet meal delivery works. Using fresh, seasonal producer from Aussie farmers, Thr1ve have an extensive range of low carb, low calorie and low sugar meals. They deliver to NSW, VIC, QLD & ACT Metro areas, with meals also available at IGA.
Cost: $13.95 per meal
Low-carb focus: Thr1ve has a big focus on low-carb and weight loss meals
Customisation: Yes
Subscription: No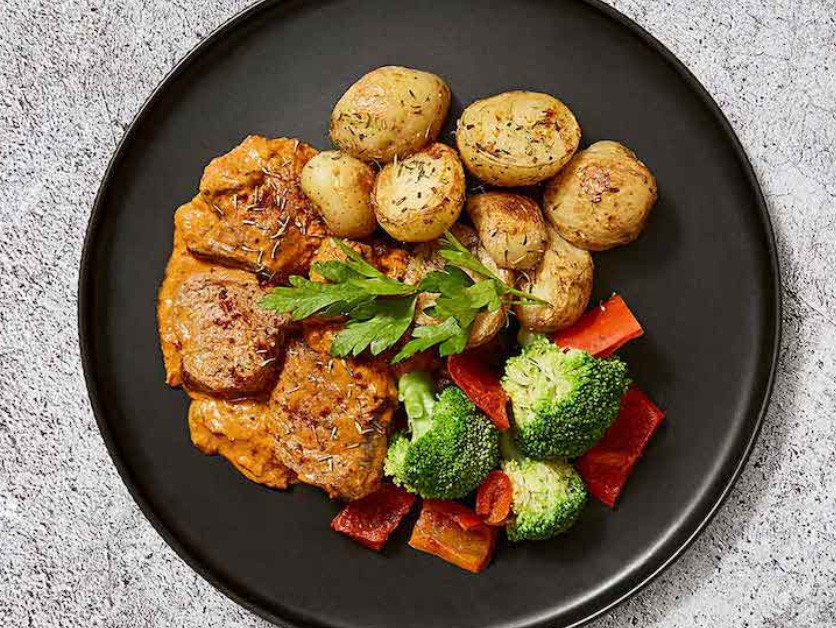 Designed for athletes, Macros provides nutritionally-optimised plans for your performance goals. Macros' filter tool (on the Menu page and at checkout) enables you to select the meals that suit your dietary requirements. They also have a dedicated "low-carb and low-calorie" meal plan, with its dietitian‑approved Sculpt meal plan contacting only 6-17g of carbohydrates, and at least 25g of protein guaranteed per pre-portioned serve. All meals are also free from preservatives and other artificial ingredients. And, because Macros is in MyFitnessPal, you can easily keep track of your calorie intake and diet through the app.
Cost: Starting at 7 meals for $73.50 per week
Low-carb focus: They have a dedicated "low-carb and low-calorie" plan
Customisation: You can choose from a variety of low-carb options
Subscription: Yes