📕 Guides
🎁 Gifts Guide For Friends Who Wants to Go Plant-Based
UPDATED ON Jul 12, 2022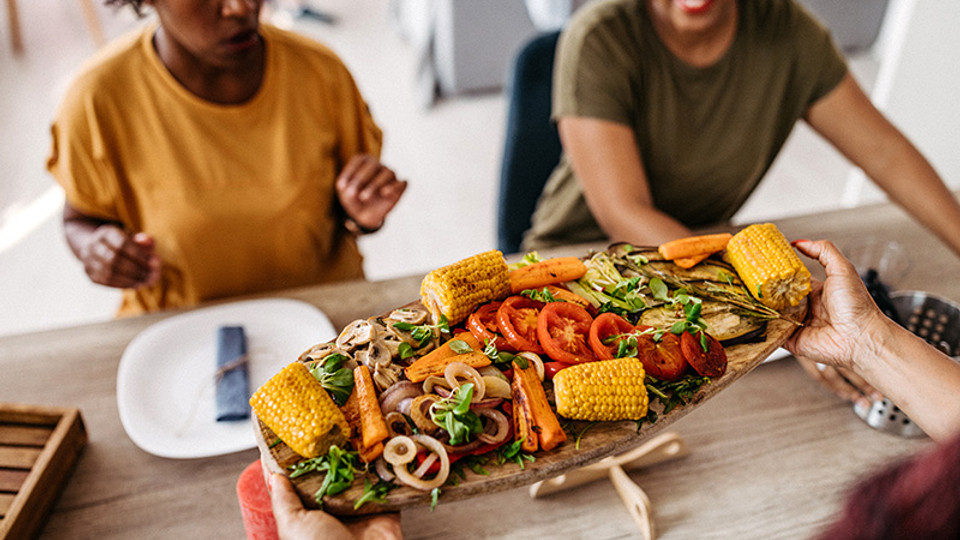 Do you have a friend or sibling who will not stop talking about food and has recently announced that they are going plant-based? (Not at all because of a certain Netflix documentary)
We have compiled a list of the perfect gift ideas just for them.
Gift Idea 1: Cooking Classes
For the extrovert, group cooking classes that specialise in vegan food are the way to go. Vegan food tends to be trickier to master especially if your loved one isn't the most creative in the kitchen, so having an expert show them the tips, tricks, and winning flavour combinations can help anyone cook up a fully plant-based meal that doesn't suck.
Gift Idea 2: A Vegan Or Vegetarian Cookbook
For the person who actually enjoys their time in the kitchen and uses it as a self-care strategy. We love any Green Kitchen books by Luise Vindahl and David Frenkiel and Deliciously Ella's array of cookbooks, they are the kind that leave you with a warm festive feeling inside.
Gift Idea 3: A Plant-Based Restaurant Gift Voucher
For the wine and dine guy or girl. You know, the kind that knows a thing or two about beverage pairings and sprouts out things like 'melt in your mouth'. Some of the best include The Raw Kitchen (Perth), Yellow (Sydney), Smith & Daughters (Melbourne), and Urbane (Brisbane).
Gift Idea 4: Plant-Based Meal Delivery Subscription
For the one who says 'I haven't got much time'.
My Goodness Organics' Healthy Desserts and Snacks
Spoil them with a subscription to a Vegan or Vegetarian dinner meal plan or fill a delivery box with My Goodness Organic's range of Healthy Desserts and Snacks to create a delightful package will satisfy any sweet-tooth.
We Feed You's Vegan or Vegetarian Value Packs
Dietitian and owner of We Feed You Charlotte Miller has designed ready-to-heat meals that are full of goodness to nourish your body. There are four plant-based value packs to choose from: the 10 Vegan Value Pack, 20 Vegan Value Pack, 10 Vegetarian Value Pack, and the 20 Vegetarian Value Pack. These can cover weekday dinner meals for two to four weeks. Best suited to the person who prefers to spend the absolute least amount of time in the kitchen.
Dinner Twist's 'Plant-Based Box'
This box from Dinner Twist comes with all the fresh produce and ingredients to create four meals for two (or eight meals for one if they're not a picky eater). The cooking skills required are at the basic level and they will receive easy-to-follow recipes to create masterful dishes. Recipes are changed weekly so they'll always be kept on their toes!
Soulara's Totally Zen Ready-Made Meals
This one's only for the Sydney siders. It's got that yogi retreat vibe, and you can include Soulara's homemade kombucha and trendy breakfast bowls such black rice pudding and a granola served with blue spirulina almond mylk. Super groovy.