📝 Updates,📰 News
Chefgood Guest Chef Series Welcomes Masterchef's Reynold Poernomo To The Kitchen
June is here, which means it's time for another guest chef appearance at Chefgood!
UPDATED ON Dec 22, 2022
This month, former Masterchef contestant and co-owner of KOI dessert bar and Monkey's corner in Sydney, Reynold Poernomo is lending his skills to the Chefgood kitchen and we are beyond excited to check out what culinary creations he has in store for us.
Reynold is renowned for his intricate and beautifully conceptualised dishes such as his famous Harry Potter inspired golden 'snitch' and his Alice in Wonderland inspired 'Rabbit hole' created during his second time in the Masterchef kitchen.
Since his time on Masterchef, Reynold has gone on to reach huge success within the culinary industry, showcasing his exceptional concepts at his dessert bar KOI in Sydney where guests have full access to some of the most remarkable desserts in the country.
For his exciting contribution to the Chefgood series, Reynold is stepping away from his dessert focused skillset and leaning into his savoury abilities, showcasing traditional Indonesian dishes inspired by the flavours of his childhood.
"My style of cooking is very dessert focused, or at least that's what it was to begin with, but I've started to delve a lot more into my background which is Indonesian cooking or a mix of French and Japanese, a lot more savoury food," he said.
"I love home cooked food, especially growing up. Having my mums cooking, that was very special to me, especially with my Dad's cooking as well which was very good Indonesian cooking."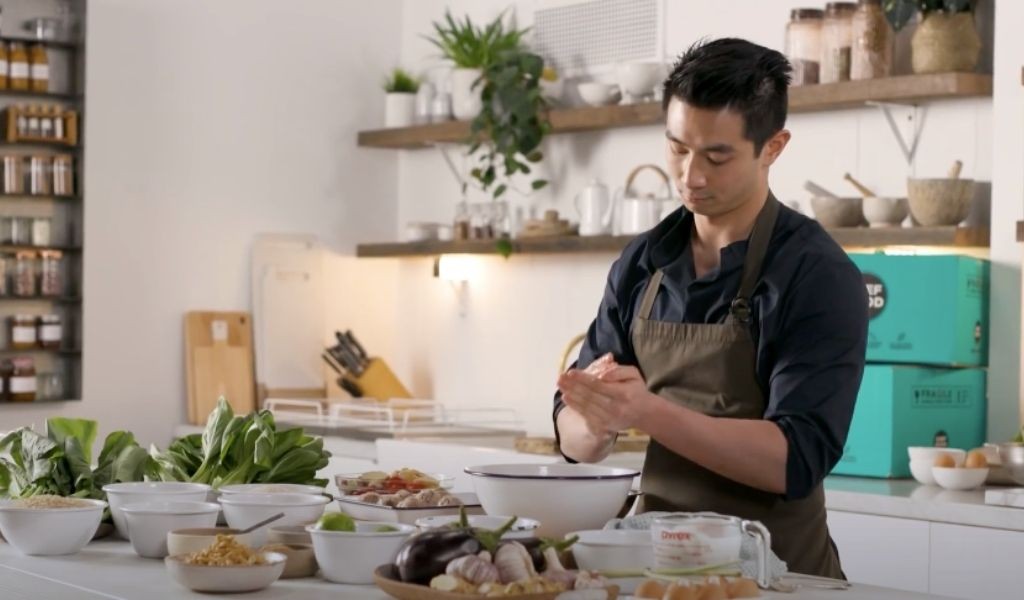 Adapting to Chefgood's reputation as healthy and delicious meal providers, Reynold has come up with a versatile, Indonesian dish made two ways to entice both vegans and omnivores.
"The dish that I've made for Chefgood is actually quite versatile, I've got the chicken version, but I've also got the vegan version," he said
"Curry doesn't have to have fish sauce or any other fish products in it or have chicken. It can be completely delicious and full of flavour and also very wholesome…"
Reynold's guest chef dishes include:
Meal one
Chicken & Shitake Meatballs, Red Curry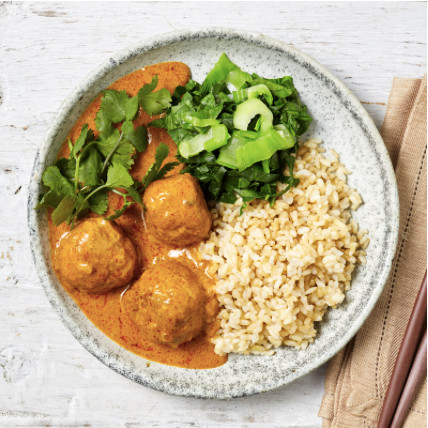 Meal two
Roasted Eggplants & Mushroom, Red Curry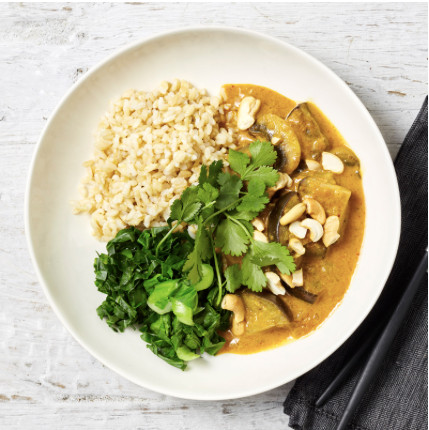 Reynold follows in the footsteps of our last Chefgood guest chef, French Master Pastry Chef Pierrick Boyer, who filled the Chefgood menu with indulgent yet healthy, low calorie and traditional French dishes such as the ham & swiss cheese croque monsieur, the croque mushroom and the vegan, dark chocolate cookie.
To try out one of Reynold's mouth-watering curries, follow the link through to the Chefgood website and check out their meal plans today!