Knock Knock! Who's there…Buda…Buda who..Buda this chicken for me won't you!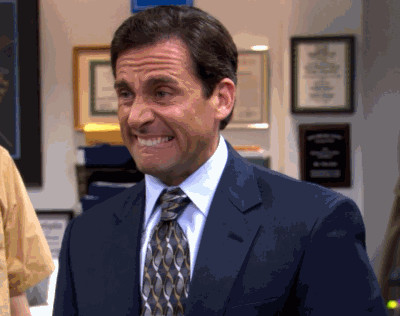 A few days a week, I manage a store in the city whilst the others I work behind a desk in the burbs and on those city days, I typically buy precooked meals from the local IGA which currently stocks Fitness Outcomes, My Muscle Chef & YouFoodz. Love the YouFoodz brownie bars!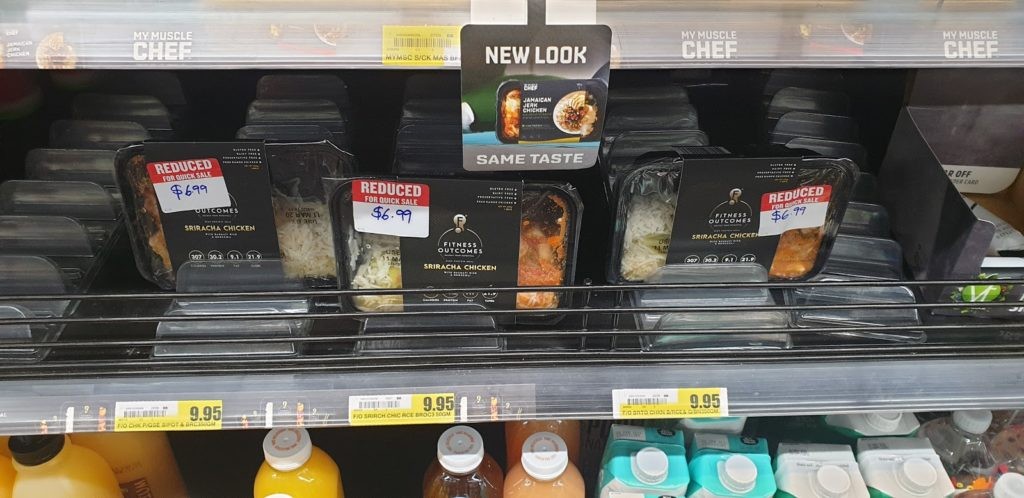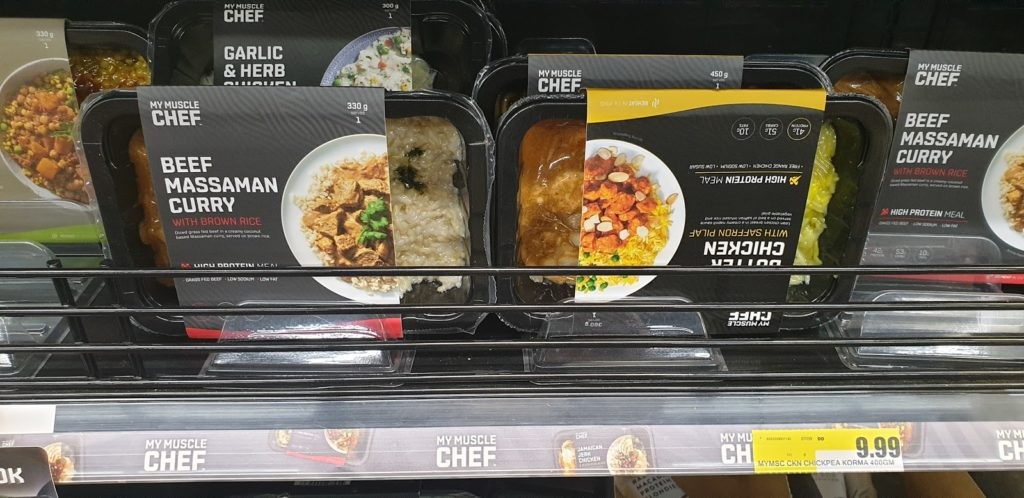 I opted for the butter chicken with saffron pilaf – if you've read my other posts, I'm typically a safe eater and choose chicken more often. It's like going to a fancy restaurant and still looking for the chicken parmigiana even though you told yourself you'll try something different today.
Before heating My Muscle Chef
Depending how/where you purchase these meals from they can either be heated from 'fresh' or heated from frozen. Into the microwave for 2 minutes on high and the plastic film didn't expand like it instructed on the reverse side of the packaging so I zapped it for another 30 seconds and we were done.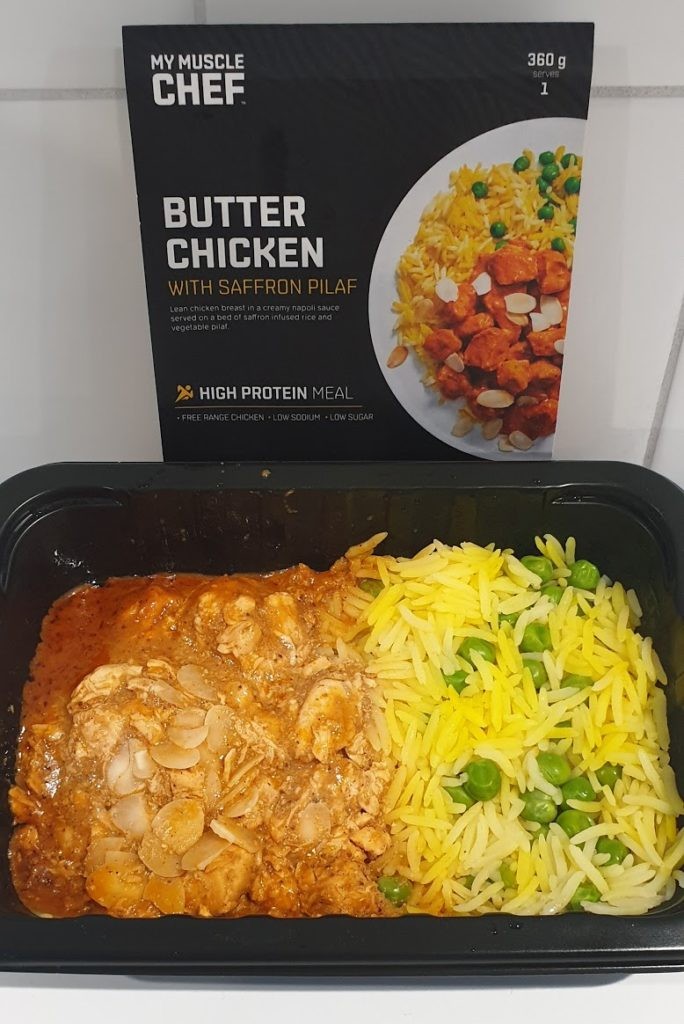 Realistically it's not too bad, I mean what do you really expect with chicken and rice?
Everything was heated perfectly, no cold bits and no crunchy peas like you do 2 minute noodles. The chicken was actually tender and softer than I expected it to be for a meal sitting in the fridge albeit being a little on the bland side. Unlike a good steak, chicken needs marinating and spicers, and when cooked right – it really does make that much of a difference to the entire meal.
Serving size is very much similar to a lot of other meal providers and about the same as what I would pack for lunch sitting around 360g serving size. Whilst it is on the dearer side depending where you purchase from, the website is about $9.31 vs IGA $9.99 it still provides you with a decent meal. I didn't feel full and I could have definitely gone for another meal but today I didn't as I brought my own food to compare.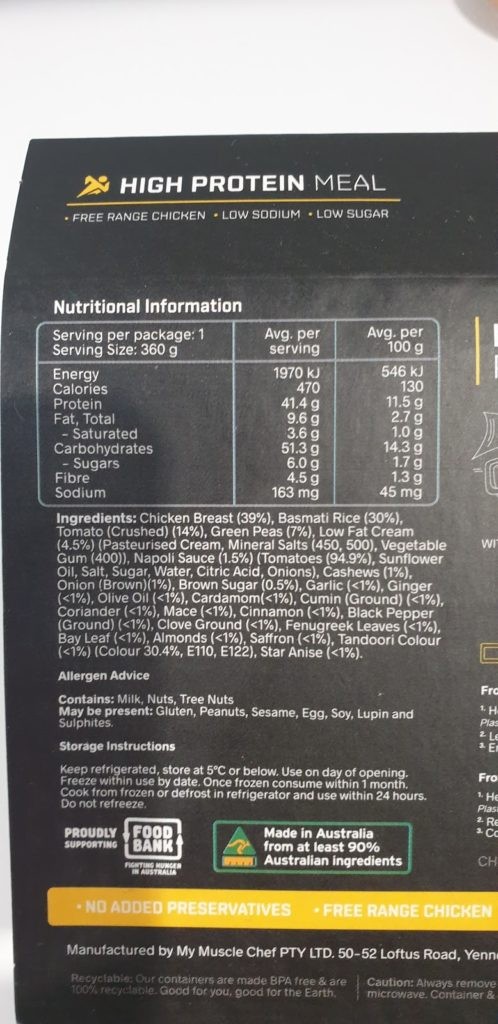 The bottom line
Overall, I think this is a strong 3.5/5, it has decent calories for a meal of its size, whilst a little higher on the carbs that I would prefer. For comparison, I would typically consume the following for lunch:
Jasmine Rice 125g
Chicken Tenderloins 180g
Broccoli, Carrots & Cauliflower 100g
Giving me a total of:
P: 61.3g protein
C: 42g protein
F: 8.8g