🏡 Lifestyle
Best Meal Providers for Vegans and Vegetarians
POSTED ON Nov 22, 2020
Let's be honest, plant-based eaters often get a bad rap for their lifestyle choices. From being too picky to too preachy, the carnivores amongst us just don't understand why people would choose to not eat meat. However, more and more people are switching over to plant-based diets, and there are plenty of reasons as to why. From animal rights to environmental concerns, all the way to simply not enjoying the taste of meat – there's plenty of reasons to go veggo.
Another common (but completely false) view is that vegan and vegetarian diets are boring. We have to say, that's wildly inaccurate. Plant-based meals are some of the tastiest out there, you just have to know what you're looking for. So for all our vegetarian/vegan friends, this article is for you. We're going to be dishing out the best meal providers for your dietary needs, because why should you have to miss out on the tastiness and convenience of meal providers just because you don't eat meat? From Dinnerly to Hello Fresh, Soulara to Garden of Vegan, here are the best meal providers offering vegan and vegetarian meals across Australia.
1. Hello Fresh
Hello Fresh is one of the most popular meal providers, offering easy-to-follow recipes with fresh, quality ingredients. Hello Fresh work closely with Australian suppliers to make sure only the freshest and best season produce is delivered straight to your door. And, because everything is pre-portioned, no food ever goes to waste, so it's a win-win! Not to mention most of their meals can be cooked in an easy 15 minutes. Hello Fresh offers a Veggie Plan from $9.50 per serving, making it a cheap, cheerful and simple (yet tasty) meal provider for plant-based diets.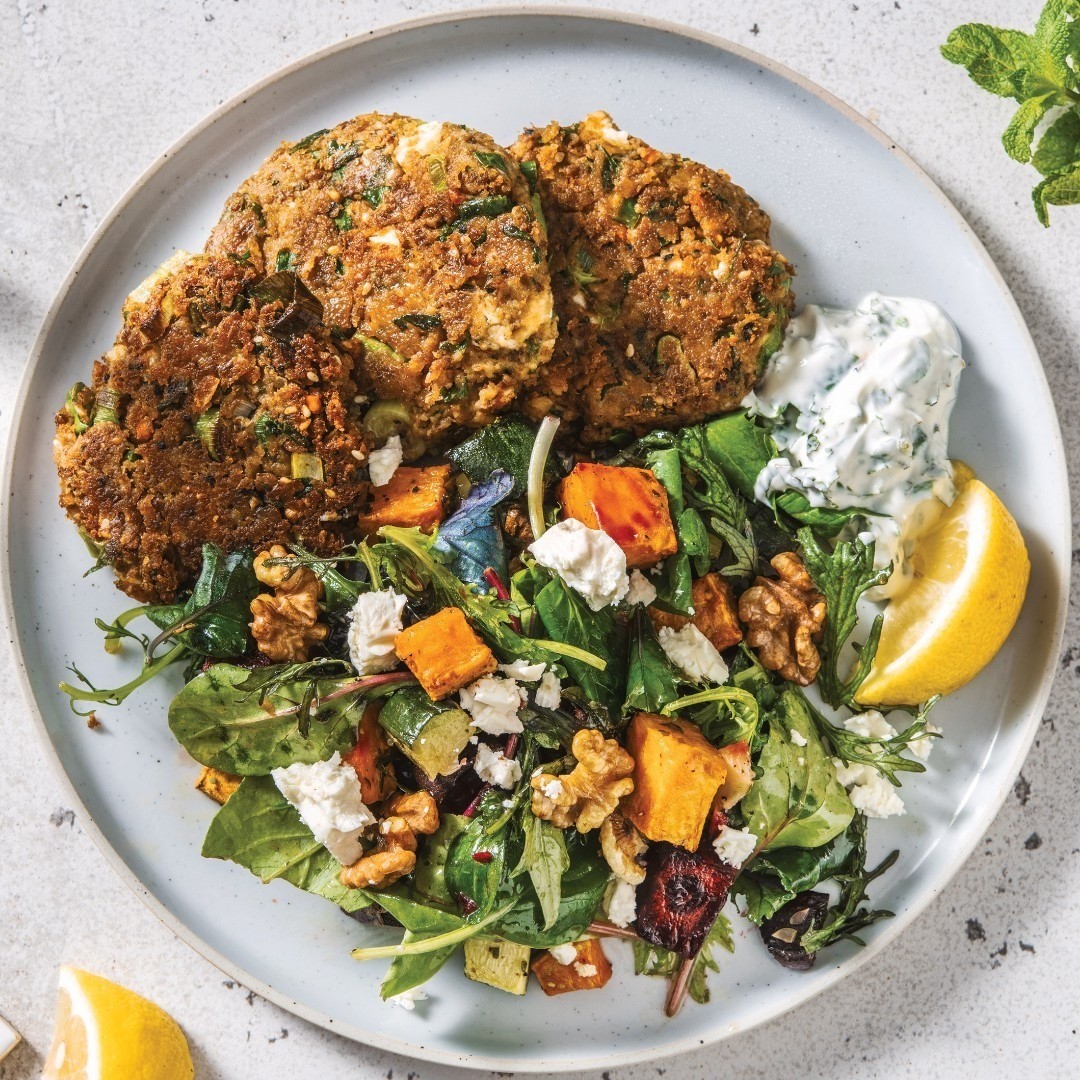 2. Soulara
Soulara is a plant-powered meal provider that actually specialises in vegetarian food, making it one of the better options for plant-based eaters. Every meal is designed by expert chefs and nutritionists, so you can be sure your meals will be packed with food that is good for your body, and good for the planet. Meal plans vary depending on how many meals you want each week, ranging from seven to 24 meals. A bonus point is their menu rotates each week, so you won't experience meal fatigue! Starting at $11.50 per meal, Soulara is making it accessible for plant-based eaters to jump on the meal provider train.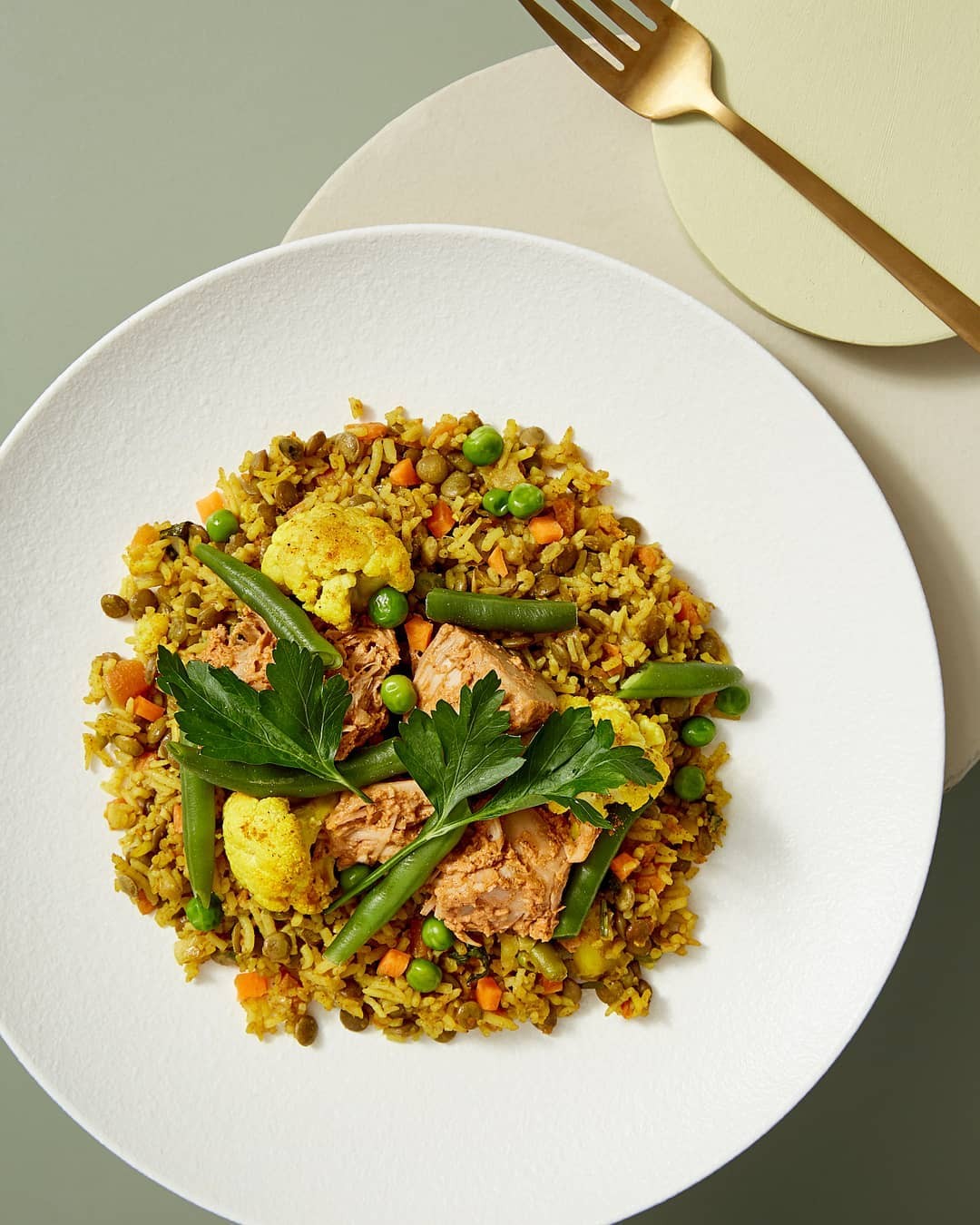 3. Garden of Vegan
Garden of Vegan is certainly a popular meal provider amongst plant-based eaters. Using certified organic, non-GMO and locally sourced ingredients, Garden of Vegan serves delicious, nutrient-dense meals designed and prepared by its in-house team of chefs, nutritionists, and health experts. You can opt for a Meal Box or Meal Box plus Fruit Box and customise your order depending on the number of meals you want to serve every week. They also offer boxes of Fruit and Vegetables for as low as $79. Another benefit of Garden of Vegan is every meal is designed to provide a complete essential amino acid profile and provide your body with all the protein it needs. And, most of their meals are gluten free too!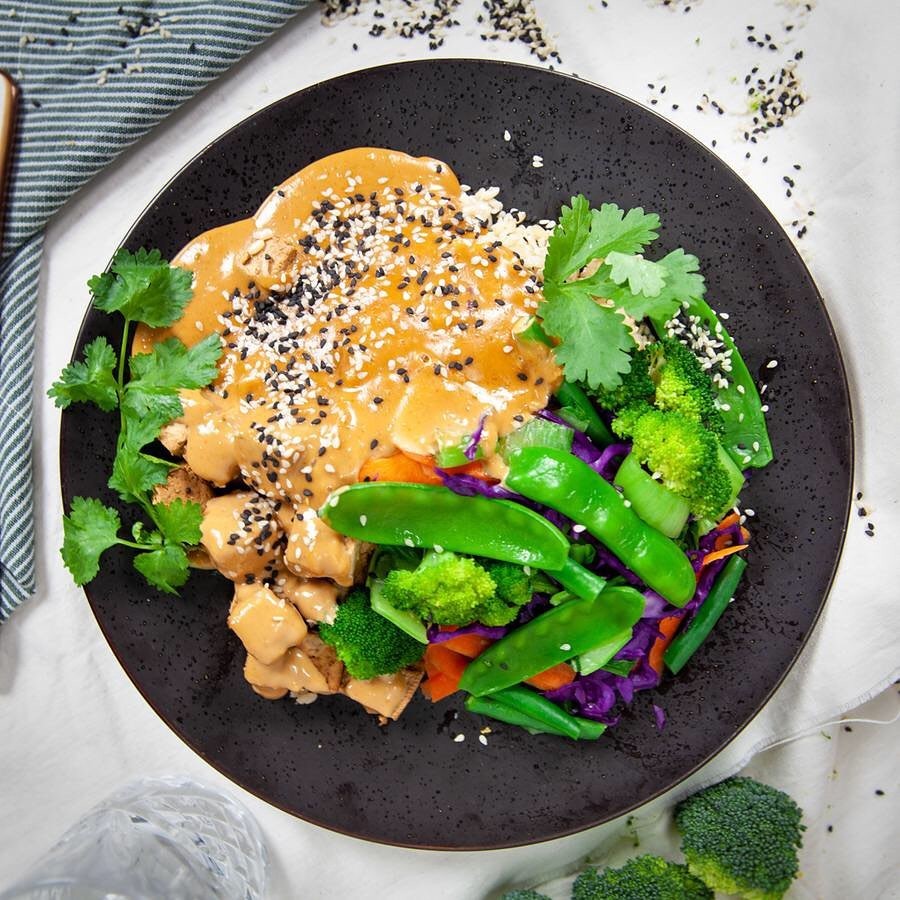 4. My Muscle Chef
My Muscle Chef is one of Australia's top rated meal delivery services, offering over 50 freshly prepared meals to pick from either for muscle gain, performance, or calorie control. They also have a build-your-own meal plan and fixed sets with meals that are keto-friendly, vegan, low-carb or high-calorie. Their vegan prepared meals offer a range of delicious protein alternatives including falafel, tofu and seitan, plus lentils, beans and plenty of veggies. And, if you don't want to order online, you can actually buy MYMC in-store from selected IGA's, FoodWorks, Harris Farms, Romeo's, Drakes and Cornetts stores across Australia.
5. Chefgood
With a 4.6 rating on mealprep.com.au, if you've never heard of the Chefgood, well, it's about time you do. If you enjoy healthy, delicious and seasonal meals, Chefgood has you covered. Working with local Aussie farmers and growers, Chefgood has more than 50 meal selections to choose from, and a new menu every week. And, if you're after portion-controlled meals, Chefgood has meal plans to suit the calorie-conscious, as well as vegan and vegetarian meals. They deliver to Melbourne, Sydney, Brisbane, Adelaide and Canberra (including regional areas).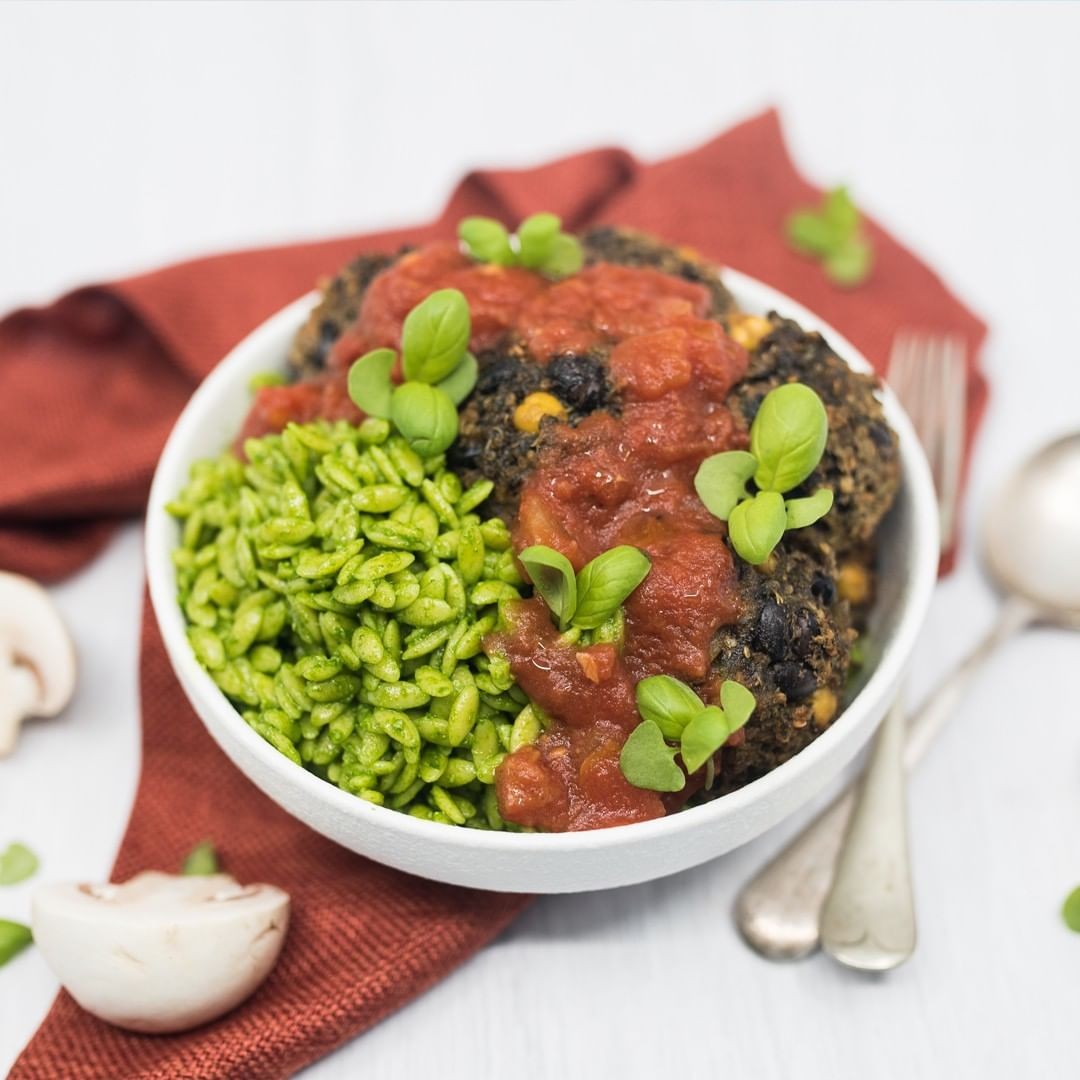 6. Marley Spoon
Marley Spoon has recently upped the ante and now offers a new vegan menu supported by premium all-natural plant-based ingredients. Their selections of meal recipes include vegetarian, vegan, family-friendly, gluten-free, dairy-free, and low carb options, too. And, with 6-step recipe cards, Marley Spoon's chef-inspired meals are super tasty and super easy to follow.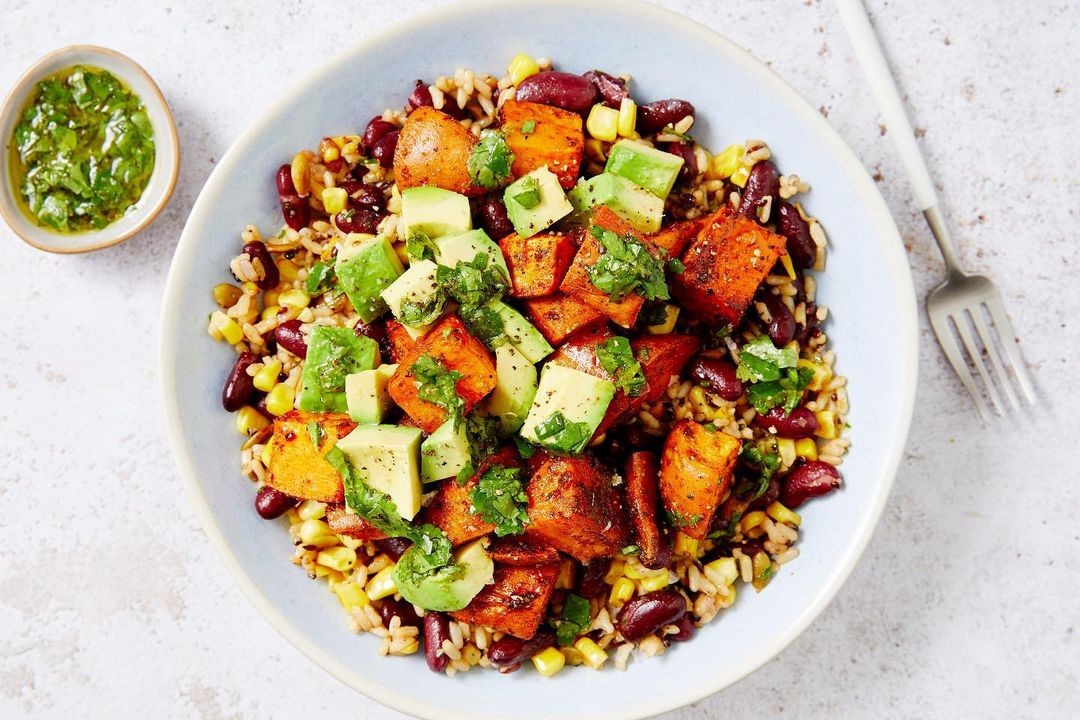 Looking for more plant-based meal providers? Check out our comprehensive list, along with consumer reviews, here!