📝 Updates
The HCG Diet: A Dietitian's Review
Is the HCG Diet safe and effective, or is it just another FAD diet with false promises?
UPDATED ON Jul 12, 2022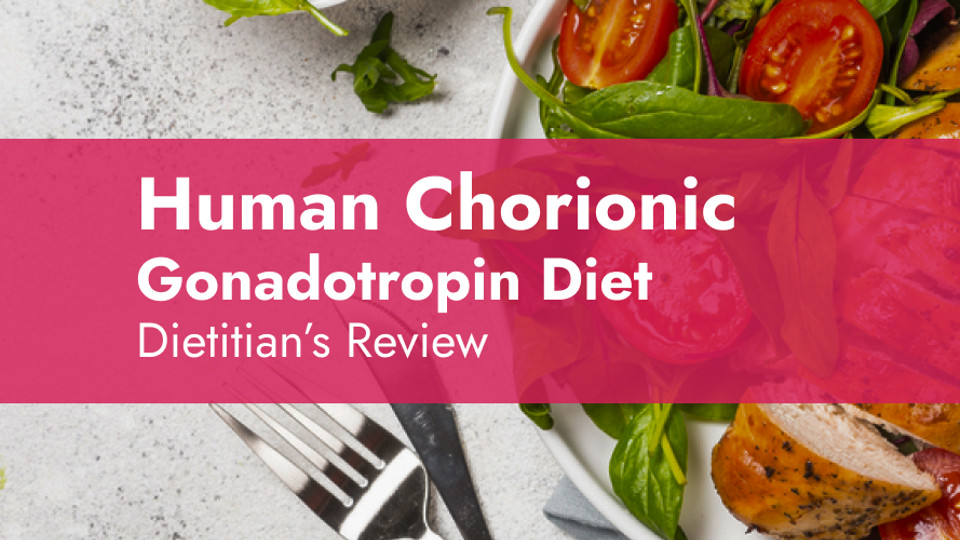 What is the HCG diet?
The HCG (Human Chorionic Gonadotropin) Diet consists of daily injections or drops of the HCG hormone with a 500 calorie daily diet. It has 3 phases; the first one requires overeating high calorie foods, progressing to an extremely restrictive diet and then slowly reintroducing foods. This diet was popularised in a book and promoted by Dr Oz, who has a solid track record of providing absolutely terrible diet advice.
It is marketed as assisting weight loss, helping remove stubborn fat & reducing hunger – despite no evidence to support these claims.
What is HCG?
HCG is a hormone made by the placenta during pregnancy. It is normally only detectable during pregnancy and is present in the blood and urine. Elevated hCG changes the pregnancy test to show a positive test.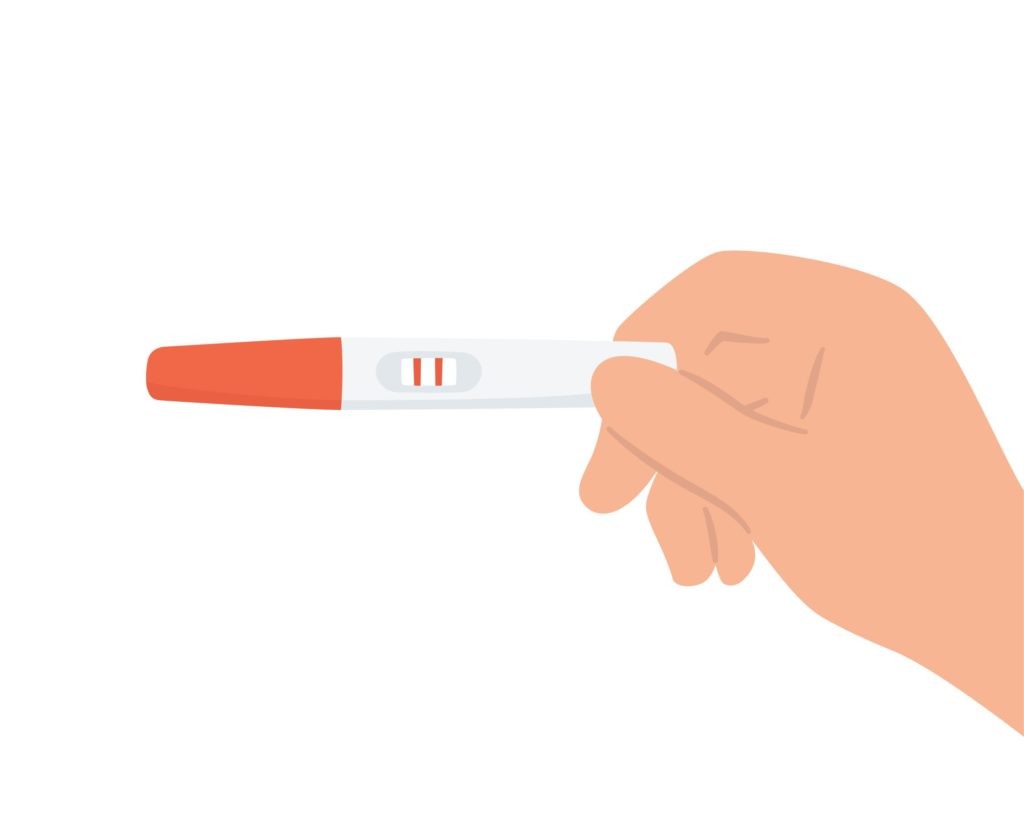 In 2012, there was a viral story about a male jokingly using a pregnancy test and the positive pregnancy test led him to go to the doctor, revealing testicular cancer. Surprisingly, this actually has some validity. In some types of cancers, the tumours release HCG. Therefore, an elevated hCG level in a non-pregnany individual can be indicative of a tumor.
Note a pregnancy test should be used for that purpose as many cancers don't change your HCG levels. If you are concerned, please visit your doctor.
How does the HCG diet work?
There are 3 phases.
Phase 1: Loading Phase (2 days):
This phase requires you to eat high calorie foods for two days. In particular, high fats and high carbohydrates foods are recommended including fried foods, breads, fatty meats (bacon, pork ribs, sausages), heavy cream, butter, desserts, pastries, ice-cream and cake prioritised.
The creators reasoning behind this is that; the overload in calories will signal to the brain to release weight loss hormones. Programs based on the hCG diet deliver false promises about how maximising glycogen stores and fat deposits will help release hormones that burn fat in difficult to lose areas and increase metabolic rate.
Phase 2: Rapid Weight Loss Phase (you can choose between 21 days or 40 days)
This phase is restricted to 500 calories per day. The diet plan included is low carb and excludes foods containing fat. It consists of mainly learn protein, vegetables, and a limited amount of fruit.
Phase 3: Maintenance (23 days)
The final phase aims to reintroduce foods and stabilise metabolism.
What can I eat on the HCG diet?
During the fat loss phase you are allowed to eat:
Fat-free carbohydrates:

¼ of a gluten-free bun
2 pieces of wheat thins
1 Grissini Stick or 1 Melba Toast not containing any oil.

Lean protein: Skin is removed from any protein foods.

99% fat-free beef or turkey or tuna packed in water
white fish, crab, lobster, shrimp
chicken
3 egg whites or 1 egg with cottage cheese
97% fat-free ham
200g fat-free Greek yoghurt

Fruit:

1 Apple
1 Orange
½ Grapefruit
1 Handful of Strawberries (5-6 medium strawberries)
½ cup blueberries or blackberries
½ peach
½ pear
1 small plum

Vegetables:

Non -starchy vegetables allowed in unlimited amounts.
BUT only allowed to have one type of vegetable at a time. No mixing vegetables at a meal. (The science behind this? Absolutely none.)
Cannot use any fats to cook.
What can I not eat on a HCG diet?
Many foods are restricted on the HCG Diet. Food variety is extremely limited on the HCG diet with healthy fats excluded (salmon, avocado, nuts and seeds) and fibre-rich wholegrains severely restricted.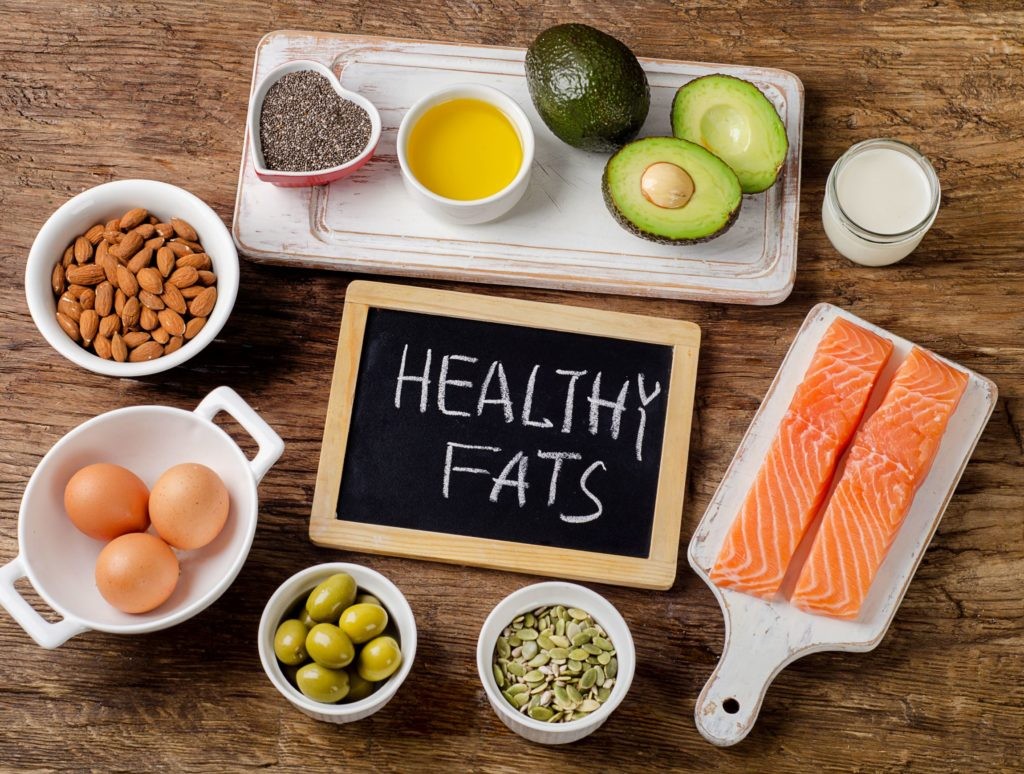 How does HCG help lose weight?
The HCG puts individuals in an extreme calorie deficit which causes weight loss. The hCG injections or supplements provide no additional benefit.[1]
Is HCG for weight loss safe?
While HCG has been approved as a fertility drug and to treat hypogonadism in men, it has not been approved by the Therapeutic Goods Association (TGA) Australia as safe or effective for weight loss or control.
It has many side effects including weight gain, severe pelvic pain, headaches, irritability, shortness of breath, nausea or vomiting, restlessness, slight water retention, breast tenderness or swelling, and depression.
Not only is HCG not suitable for weight loss, the diet is downright dangerous.
Why is HCG banned?
HCG is not banned in Australia but it is a prescription only drug used for fertility or treatment of hypogonadism. It cannot be legally prescribed for weight loss due to the lack of evidence supporting it and potential side effects.
What are the best foods to eat on the HCG diet?
The diet emphasizes lean proteins, vegetables and allows a small amount of carbohydrates in the form of fruit or wheat products.
Example HCG diet plan for 500 calories
Breakfast: Black coffee
Lunch: 100g grilled chicken with lettuce
Snack: 1 apple with cinnamon and stevia
Dinner: 100g white fish + asparagus
It is clear that 500 calories is not even enough food for a toddler and should definitely not be undertaken by an adult.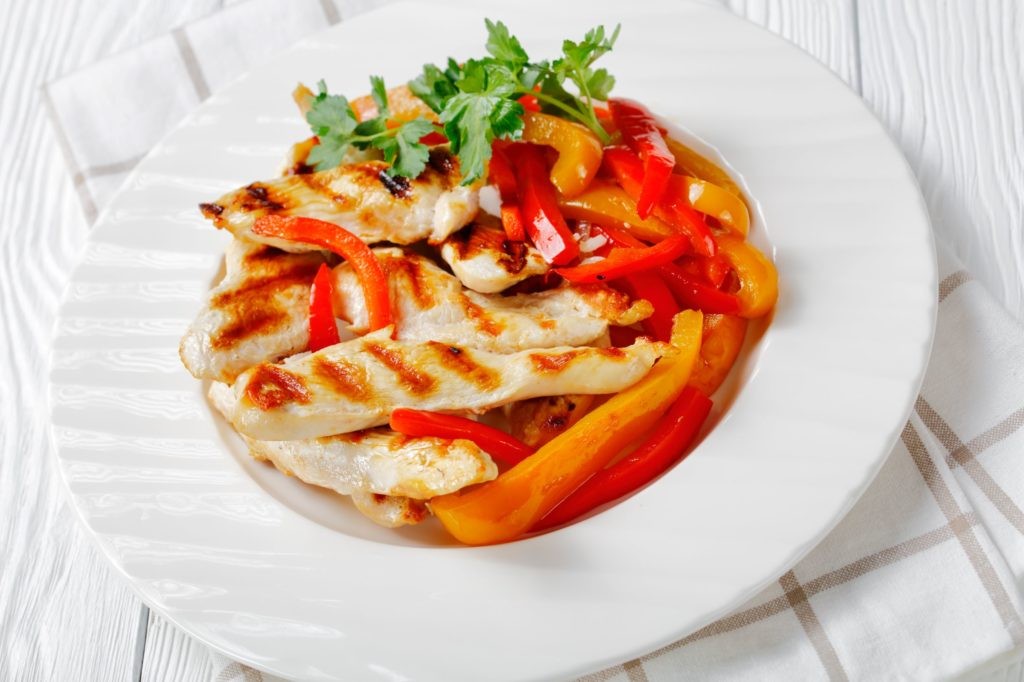 Benefits of HCG Diet
I honestly can't think of a single one. Perhaps, this experience teaches us that fad diets are terrible for our health and we should never waste your money on them again.
Disadvantages and Side Effects of HCG Diet
Unsafe: 500 calories per day is extremely unsafe and inappropriate for adults. It can result in protein breakdown, heart arrhythmia (irregular heartbeat) and individuals may be at refeeding risk when reintroducing foods.
Nutritionally inadequate: missing key nutrients by eliminating fats including heart healthy omega 3 fatty acids and can resulted in reduced intake of fat-soluble vitamins (Vitamin A, D, E and K). It can also result in a low fibre intake as wholegrains are excluded.
Severe side effects: the restrictive diet can trigger headaches and light-headedness. While companies marketing the HCG claim that headaches are "the body getting rid of toxins", that is inaccurate. A healthy liver and kidneys detoxify (eliminate toxins from the body) without any extra help from supplements.
Expensive: The HCG supplements can be extremely costly with different companies charging up to $500 for unsafe diet plans and ineffective supplements.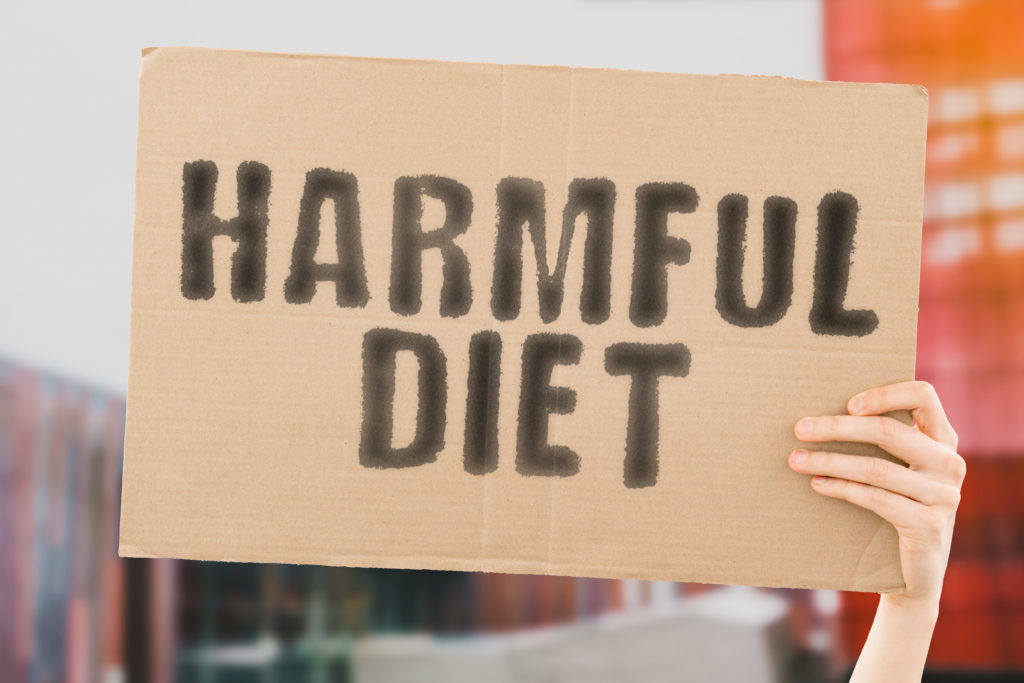 Overall opinion:
There are certain circumstances in which individuals are prescribed a very low calorie diet (VLCD). This is undertaken with medical supervision and monitoring with a doctor and dietitian. Nutrient supplementation and regular blood test are also undertaken to ensure individuals are safe.
The HCG Diet is an expensive, overhyped and potentially dangerous diet. When you spend years and years losing and regaining weight, it may cause you to want to try more drastic measures. If you are frustrated and struggling to lose weight, instead of trying to figure it out on your own, you can reach out to myself (an Accredited Practising Dietitian) here.
References
Kennedy, Laura MD; Salinas, Ruben Jr MD, FAAFP Does the "HCG diet" provide additional weight loss compared with a low-calorie diet alone?, Evidence-Based Practice: December 2020 - Volume 23 - Issue 12 - p 32 doi: 10.1097/EBP.0000000000000815