🕵 Reviews
Nutritionists Review Of Chefgood's Guest Chef Series
UPDATED ON Jun 21, 2022
Chefgood is a meal provider that really delivers. As a nutritionist, I am always on the lookout for convenient and nutritious options for myself and my clients. Chefgood ticks many of my boxes and so I was excited to see their recent addition of a "Guest Chef Series".
I've enjoyed my fair share of Chefgood meals. I also regularly recommend them to my clients who are looking for convenient meal options that won't compromise their nutrition goals.
This week, I tried the current meals and snacks in Chefgood's "Guest Chef Series" and here's what I thought.
Who are the guest chefs in the Chefgood series?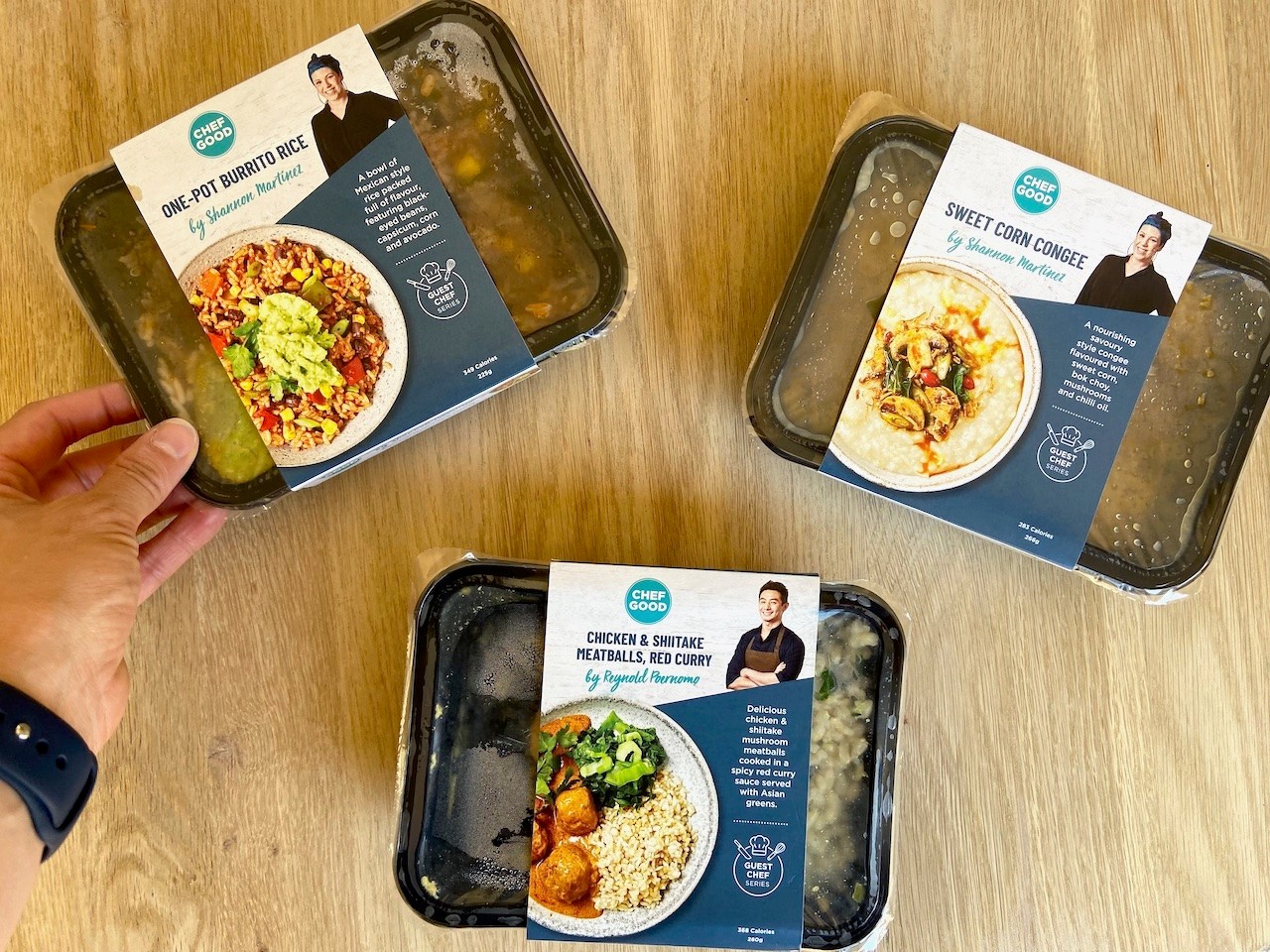 Currently, there are three chefs in the Guest Chef Series:
Shannon Martinez

is well known for creating flavour packed vegan food that even meat-lovers will devour. Her meals on the menu include One-Pot Burrito Rice and the Sweet Corn Congee.

MasterChef favourite

Reynold Poernomo

has created the Chicken & Shiitake Meatballs, Red Curry and Roasted Eggplants & Mushroom, Red Curry (unfortunately I didn't get to try the eggplant dish)

Pierrick Boyer

is a French pastry master so it's no wonder his dishes included a Croque Monsieur, Croque Mushroom and Vegan Choc Chip Cookie.
How did Chefgood's "Guest Chef Series" rate nutritionally?
The Chefgood team prides themselves on using high-quality ingredients and making the meals from scratch. This continues in the "Guest Chef Series" range.
I was pleasantly surprised the majority of ingredients were whole food. Considering restaurant made food doesn't have the strongest reputation for being healthy, it was good to see there were no numbers or artificial ingredients.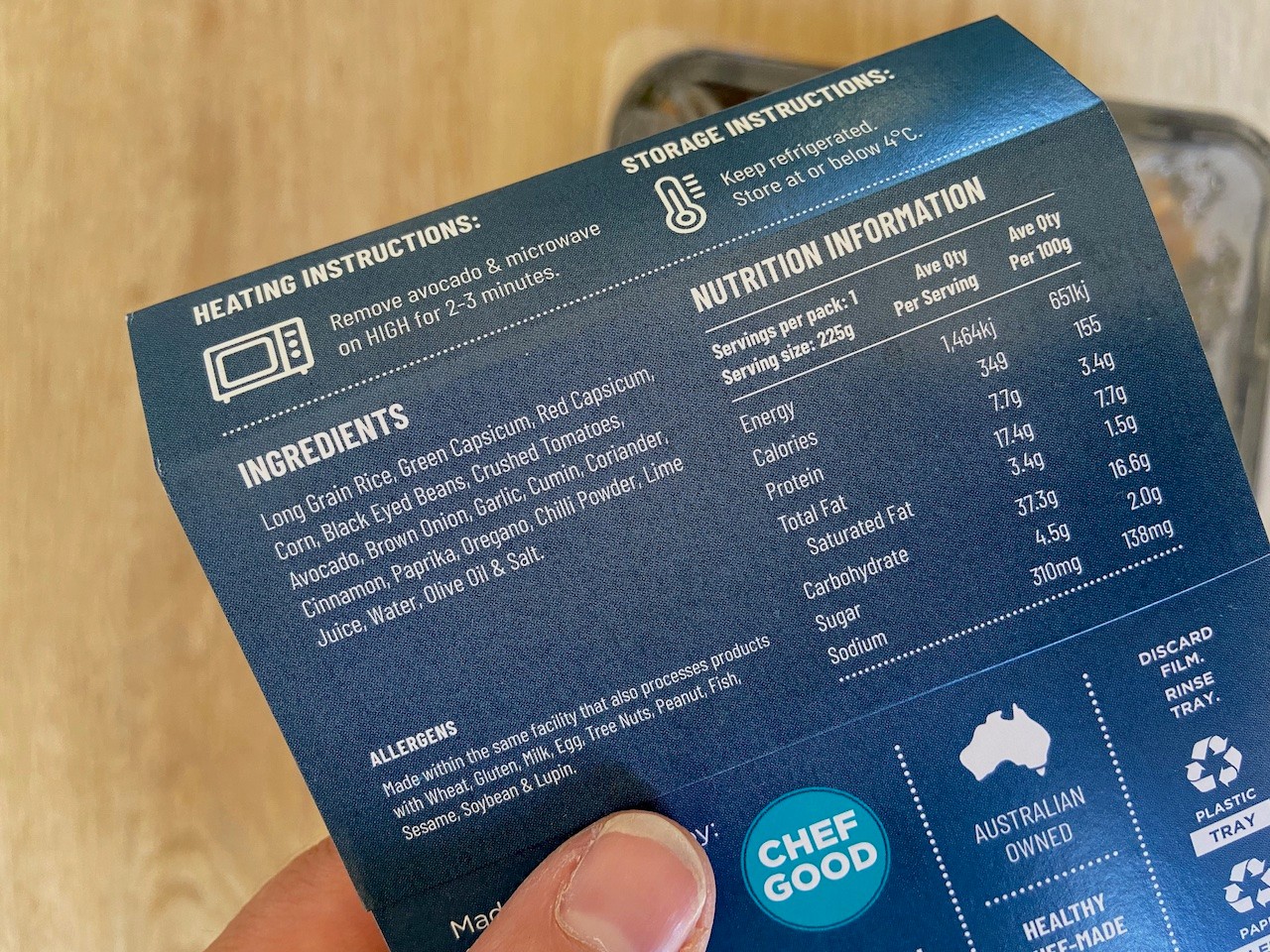 It was also great to see Chefgood embracing plant-based food by inviting Shannon Martinez to deliver recipes for the series. And what a refreshing sight to see no soy protein or tofu used to create meat-like pieces.
That does come at a cost of the protein content though, so you may need to focus on protein-rich foods in the rest of your daily meals to ensure you meet your requirements.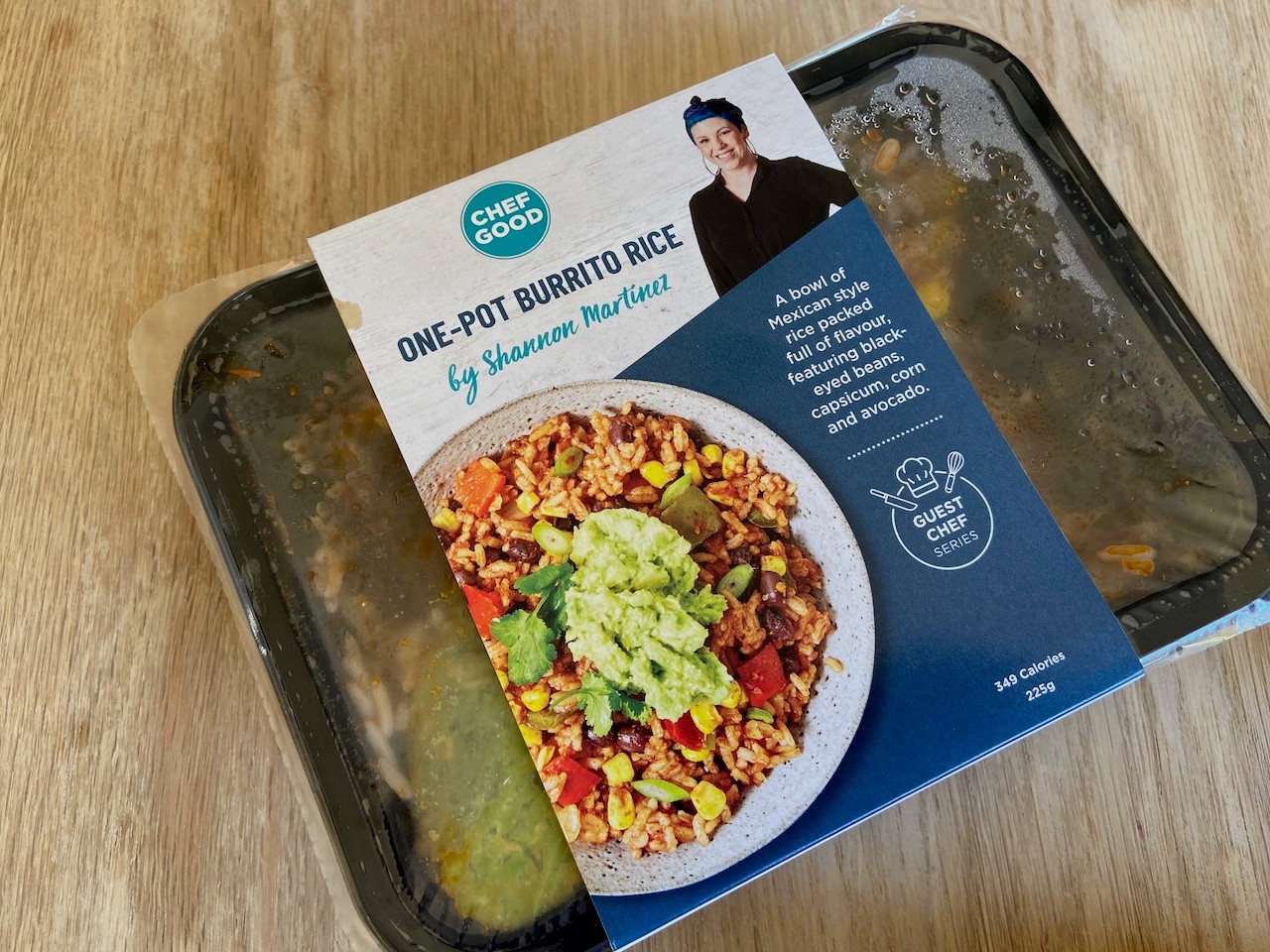 Reynold Poernomo's Indonesian inspired dish contained a lot of ingredients. However, it was pleasant to see they didn't make the cost-effective move to use premade items like curry pastes that you often find in many convenient Asian foods.
The snack range of Pierrick Boyer was rather decadent which is no surprise for a pastry chef. These certainly wouldn't be on my list of everyday foods (I'm also dairy-free so the Croque Monsieur wasn't for me) mostly because they don't fit my nutrient needs or contain ingredients I typically eat. But, for a treat or those with more generous calorie needs, these could be a good addition.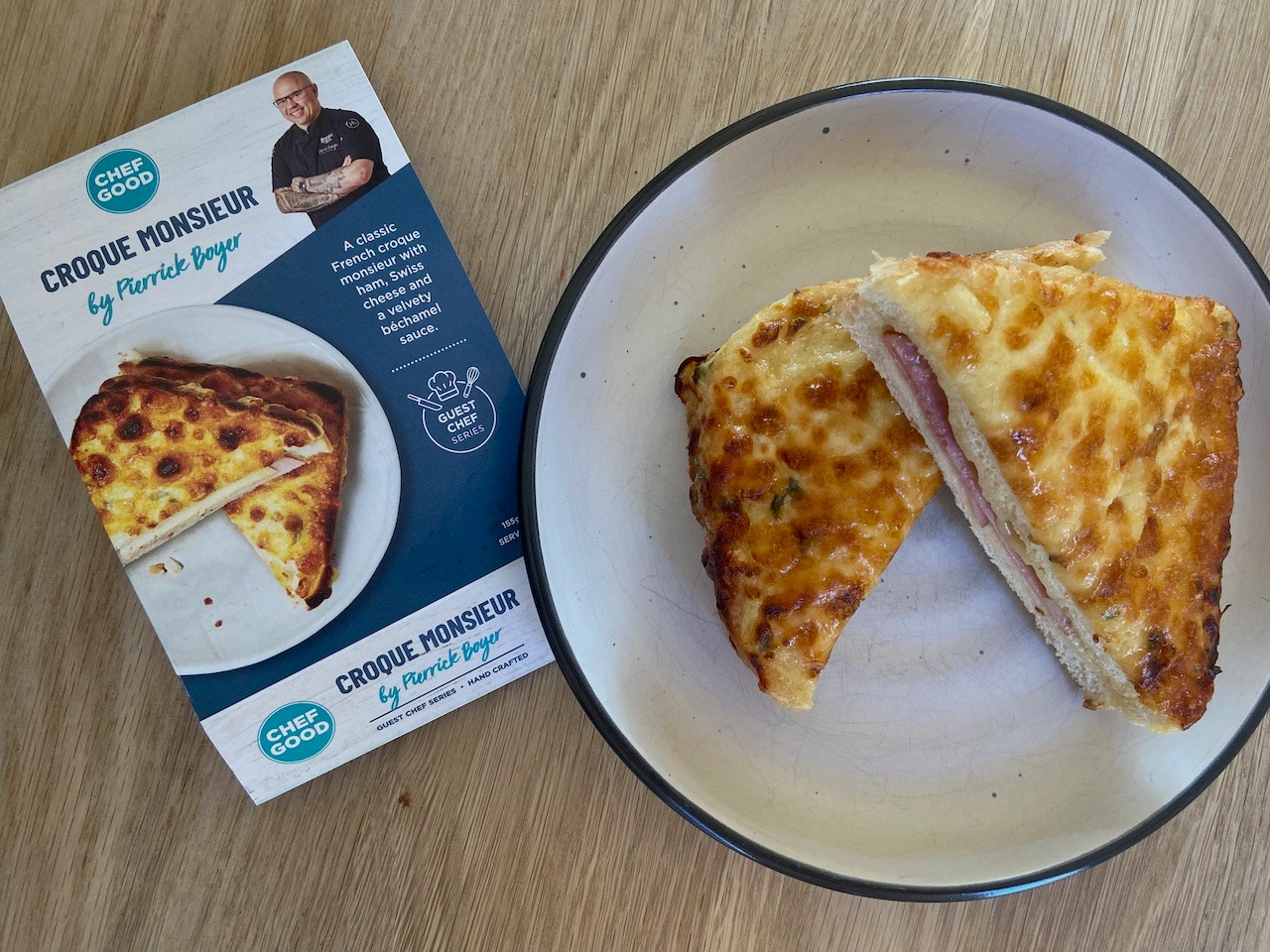 One benefit of eating the Chefgood meals, like many of the convenient meals, is that they are portion controlled. With Guest Chef meals, you can be considered with your portions and enjoy restaurant tasting meals.
How was the taste of Chefgood's "Guest Chef Series" meals?
Just like the meals in the usual Chefgood range, the Guest Chef's dishes delivered on flavour and texture! It shouldn't be so much of a surprise since all three chefs are well known for presenting meals that wow you with flavour.
Having roadtested so many convenient meal providers, the Chefgood meals are a clear stand out when it comes to flavour and texture. This is likely due to the quality of ingredients used and the skills of the chef, but also the fact that they are delivered fresh I believe has made a positive difference.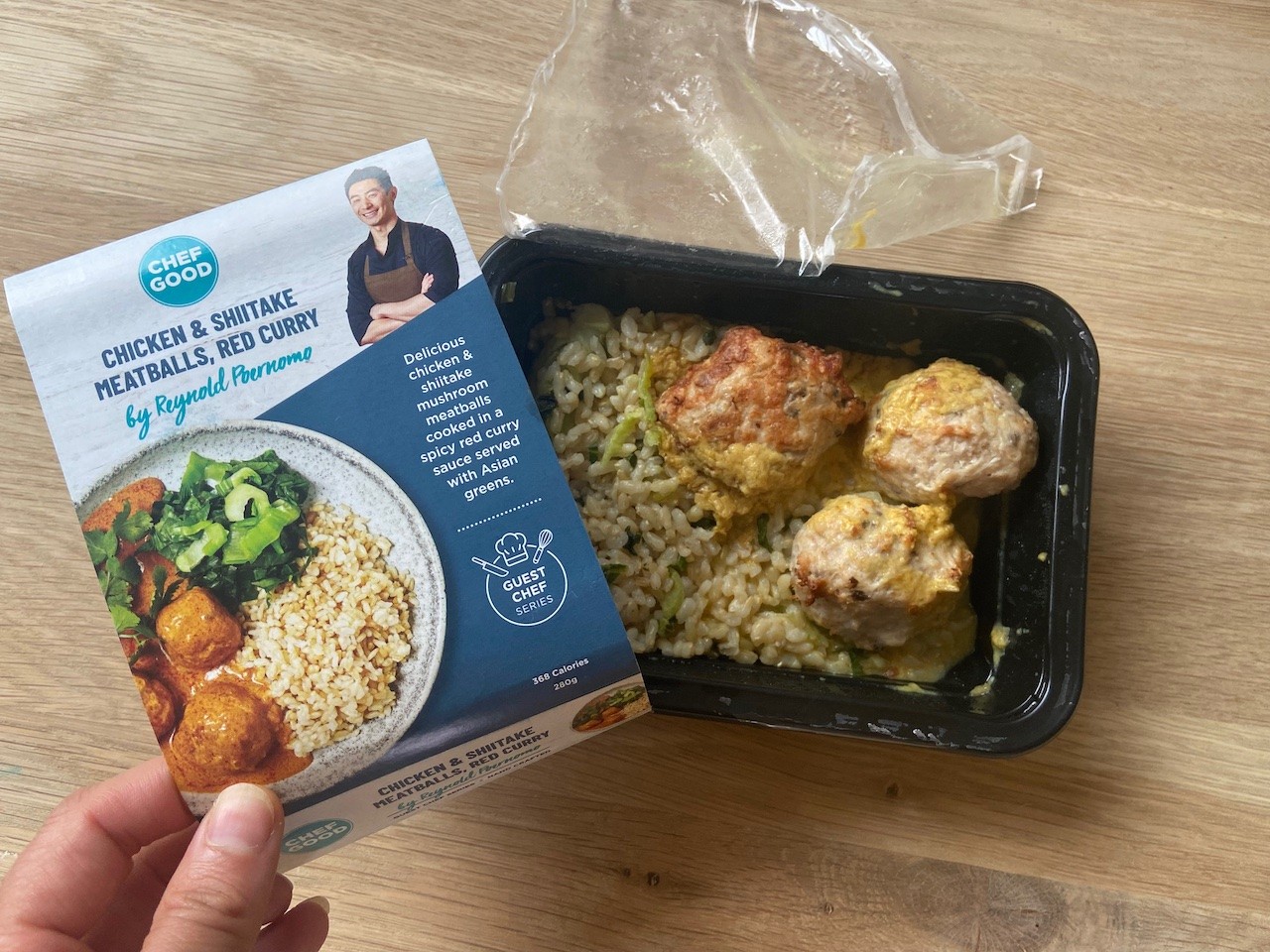 Reynold Poernomo's Chicken & Shiitake Meatballs in Red Curry sauce was a favourite for me. The meatballs were such a food texture and boy did the red curry sauce make me happy!
Should I try the "Guest Chef Series"?
Yes! Give it a go. The "Guest Chef Series" isn't an extensive range so you can easily add a few into your meals into your usual order, particularly if you choose the 10 meal option.
I really appreciate meal providers trying to enhance their offering to consumers and doing something different from their competitors. To keep series like the "Guest Chef Series" going and to entice more chefs to get on board if you're going to try the Chefgood meals, I encourage you to add a couple to your cart!