📝 Updates
Low Carbohydrate Vegetables
Living the low carb life or starting out on a new low carb diet? It's not easy friends, we understand!. Almost every single thing we consume has carbs in it and carbs are vital for, well, living life and staying alive. We love carbs.
UPDATED ON Jul 28, 2022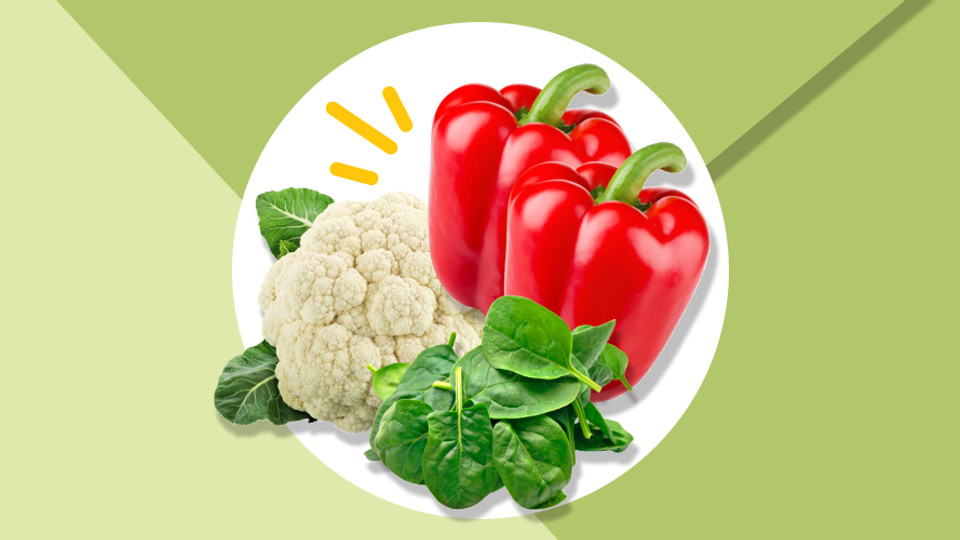 But if you're working towards keeping under a daily carbohydrate goal, it's important you're sticking to low-carb foods.
You know what's one of the healthiest and lowest-carb food groups?
That's right, veggies!
We've put together a list of vegetables with less than 10g of carbs per 100g of the veggie in its natural and raw state to help you keep on track with your low-carb goals.
Like with our popular Top 15 Low Carb Fruits article, the net carbs listed here refer to the sugar content of the product, not the overall carbohydrate.
This is because vegetables tonnes of fibre, which make up part of the carb content. But fibre isn't absorbed by the body and rather passed through as waste (i.e poop), so it doesn't count towards your overall carb count for the day.
Also, this list isn't necessarily listing all the lowest carb vegetables because it'd probably be an entire list of different lettuce varieties, and that's no fun! So, we've tried to include popular veggies most consumers would eat and enjoy on a regular basis that fall into the low-carb bracket.
OK, let's go make friends with salad!
| | | |
| --- | --- | --- |
| Ranking | Vegetable | Sugars |
| 1 | Spinach | 0.43g |
| 2 | Potato | 0.8g |
| 3 | Silverbeet | 1g |
| 4 | Swiss chard | 1.1g |
| 5 | Chinese cabbage | 1.2g |
| 6 | Romaine lettuce | 1.2g |
| 7 | Celery | 1.3g |
| 8 | Kale | 1.3g |
| 9 | Cucumber | 1.7g |
| 10 | Broccoli | 1.7g |
| 11 | Cauliflower | 1.9g |
| 12 | Radish | 1.9g |
| 13 | Ice-berg lettuce | 2g |
| 14 | Mushroom | 2g |
| 15 | Arugula (rocket) | 2g |
| 16 | Brussels sprouts | 2.2g |
| 17 | Zucchini | 2.5g |
| 18 | Tomato | 2.6g |
| 19 | Pumpkin | 2.8g |
| 20 | Snow peas | 3g |
| 21 | Green beans | 3.3g |
| 22 | Sweet potato | 4.2g |
| 23 | Onion (brown) | 4.2g |
| 24 | Carrot | 4.7g |
| 25 | Parsnip | 4.8g |
| 26 | Red capscium | 5g |
* Nutritional values as determined by the USDA for raw, uncooked vegetables.
The Top 26 Best Low Carb Vegetables
1. Spinach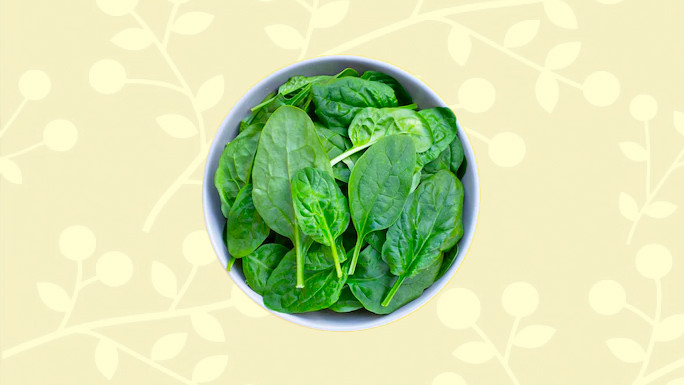 As we can see, spinach is a great low-carb option coming in at a nominal 0.43g of sugars per 100g. Spinach has vitamin A, Vitamin C, Vitamin K, iron, folate, and potassium and not to mention it's full of fibre too. It's pretty versatile too – from salads to smoothies, soups to omelettes and sandwiches, there's a lot to do with this humble green.
2. Potato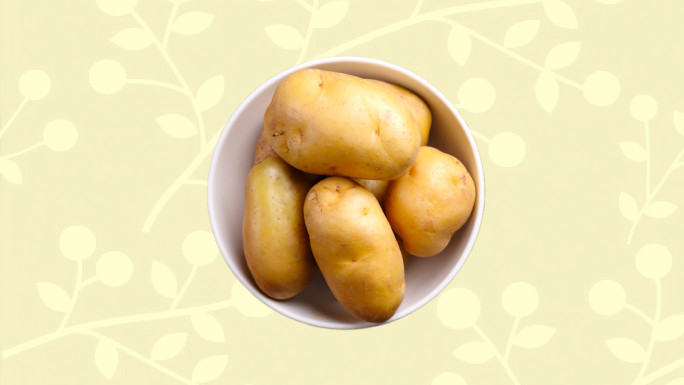 Potato lovers rejoice – potatoes are very low-sugar, coming in at just 0.8g per 100g. This nutrient-dense root veggie is a great source of several vitamins and minerals, including potassium, folate, and vitamins C and B6. Potatoes are great with some olive oil and whacked in the oven, and they definitely make a mean potato salad too.
3. Silverbeet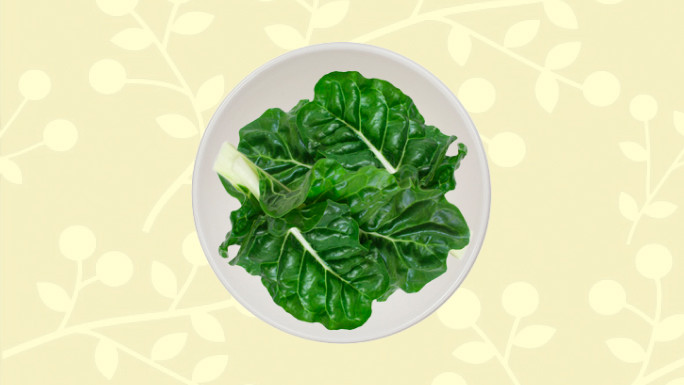 This dark leafy green is as delicious as it is good for you. It sautees super well with some oil and a sprinkle of sea salt on top. Silverbeet is a great healthy addition to a salad, and makes a very delicious soup when paired with potato too.
4. Swiss chard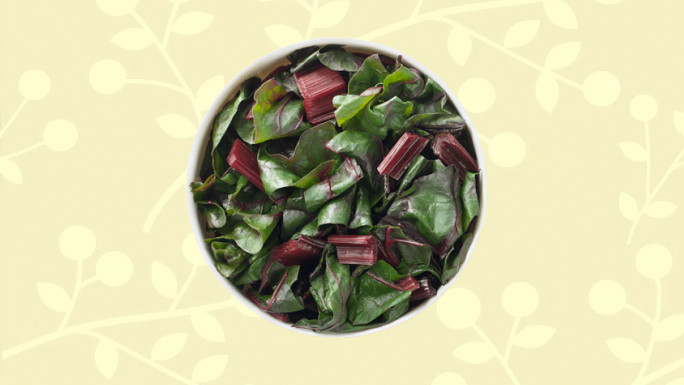 Chard or Swiss chard as it's commonly known is a green leafy vegetable that is low carbohydrate and very, very healthy for you. Sauteed in a pan with some garlic, or added to a salad or stir-fry, there's plenty you can do with this low-sugar green.
5. Chinese cabbage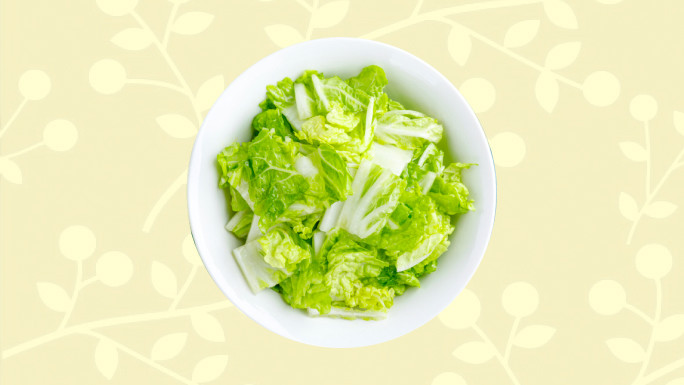 Chinese cabbage – AKA Bok Choy makes an incredible addition to any stir fry. It's light in texture and flavour and has a very high water content with a good amount of Vitamin A and Vitamin C too.
6. Romaine lettuce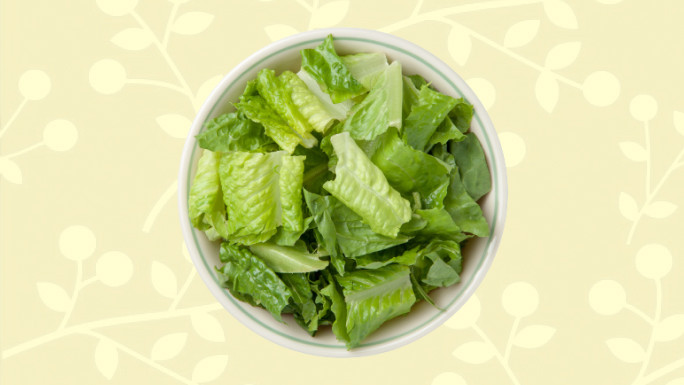 Romaine lettuce, also known as cos lettuce, is a crunchy green that works great as a taco shell substitute to make an ultra-low-carb Mexican night. It's also an excellent source of beta-carotene, which is great for your skin and eye-sight
7. Celery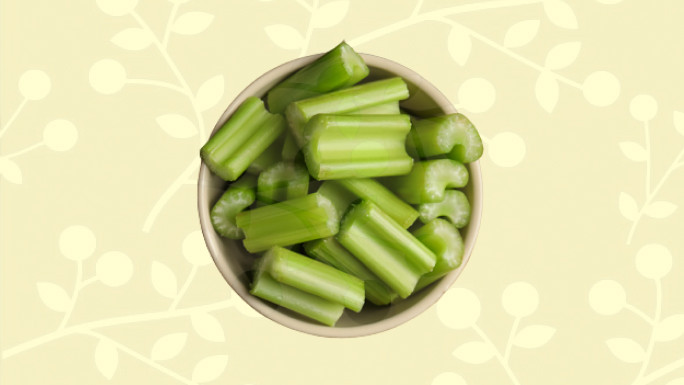 Celery is great raw or cooked, and is a great low-carb snack you can pair with hummus or even dip it in peanut butter (trust me, it's very yummy!) It goes well chopped in a salad, or as a base for a stir fry meal.
8. Kale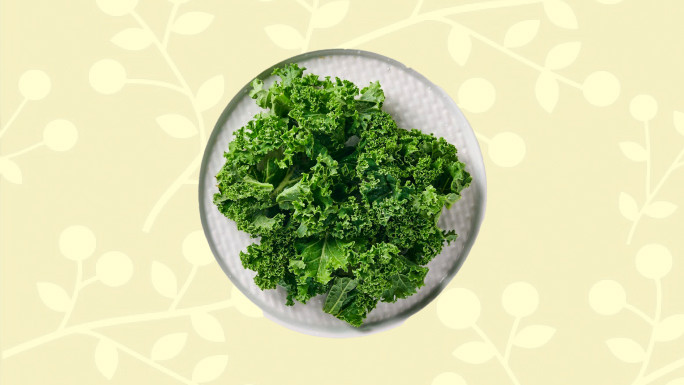 Bursting with antioxidants, we know and love kale as one of the best superfoods on the market. It's high in beta-carotene, vitamin K and vitamin C, so of course, it's ultra good for your health. I love pan-frying kale with onion powder and salt and using it as a base for a lovely piece of cooked salmon – but really, you can do what you like with kale – it's very versatile.
9. Cucumber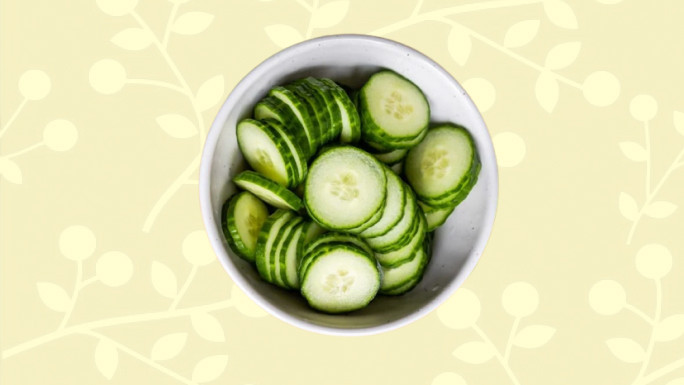 Great for beauty and your under-eye bags, cucumber has endless health benefits (even though it's 90% water!) I love snacking on cucumbers with some tzatziki, or sprinkling with some sea salt and chilli flakes for a very low-sugar snack. Easy to be cut up and eaten on the go, too!
10. Broccoli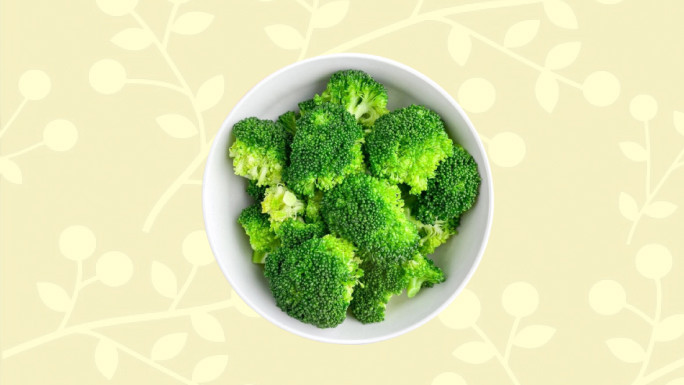 Commonly hated by small children, when cooked correctly, broccoli can be a very tasty addition to plenty of meals – even salads. I think I eat broccoli every second day of the week – it's just so tasty and healthy (anything green is healthy in my books). Good in stir-fry or as a side dish, or even chopped up raw in a salad with some goat cheese – yum!
11. Cauliflower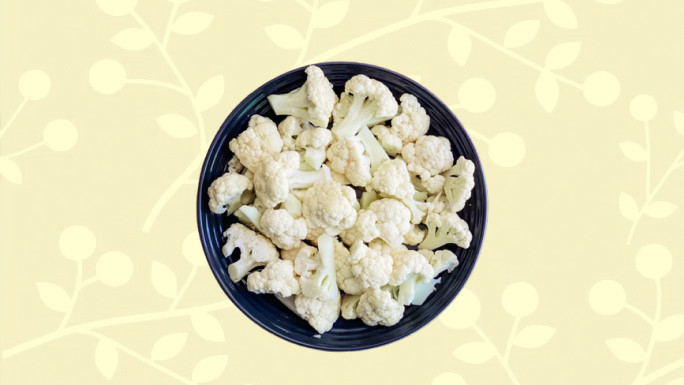 If you need a low-carb staple, I'd always recommend cauliflower. It can be used to make a pizza base, cauliflower rice, crumbing for schnitzel and so many other things. With just 1.9g of sugar per 100g, you're definitely getting low-carb bang for your buck. You can even find cauliflower in the frozen food section!
12. Radish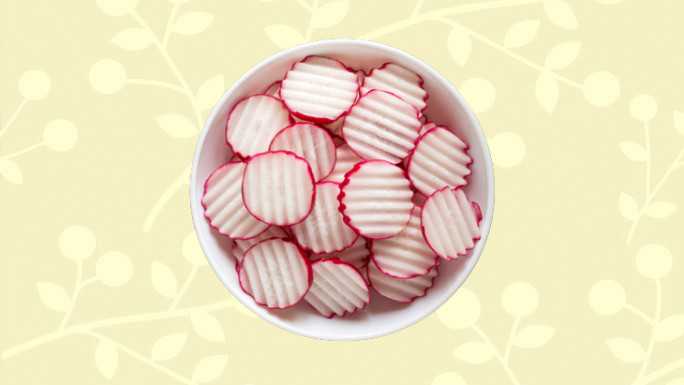 With a strong and bitter flavour, radish isn't for everyone, but for those who love it (like me), it's truly a staple in everyday meals. With vitamin E, vitamin A, vitamin C, vitamin B6, and vitamin K, radish is also high in calcium, iron and manganese. Roast them, pickle them or enjoy them sliced and raw in a salad.
13. Iceberg lettuce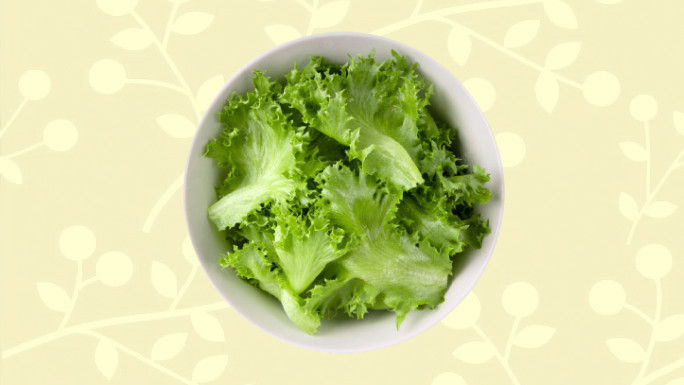 Iceberg lettuce is a classic – crunchy, sweet and the ultimate lettuce for a KFC burger (when it's available and not switched for cabbage!) It's the basis of all good salads with the ideal taste and texture. And, it lasts for ages in the fridge when stored correctly.
14. Mushrooms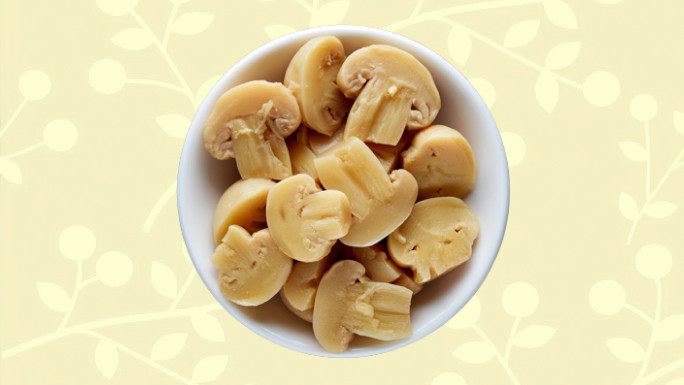 Mushrooms, olive oil and garlic – name a better combo. Mushrooms may as well be considered a delicacy because they are so flavourful with such an amazing texture to them as well. They come in a bunch of different shapes, sizes and textures, so pick your poison (but not an actual poison like wild mushrooms you might find out in the bush!)
15. Arugula (rocket)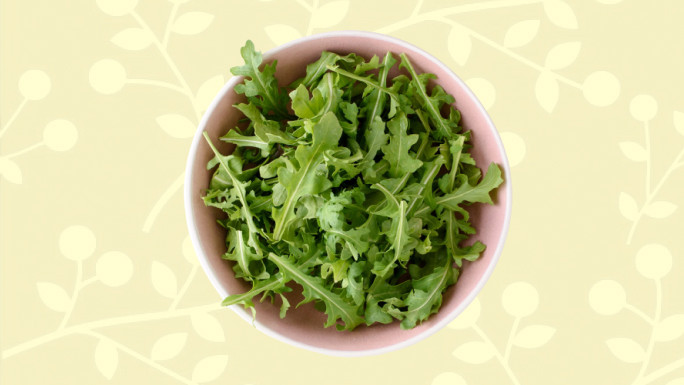 When it comes to leafy greens, nothing beats rocket (arugula for our US mates). Delicious and peppery, I love to throw rocket in a sandwich or toss it in with my scrambled eggs. It cruciferous vegetable goes extremely well on prosciutto pizza as well, FYI.
16. Brussels sprouts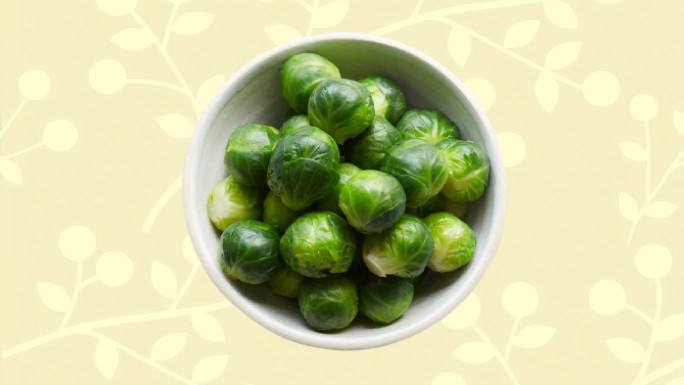 Don't hate on brussels sprouts, please – they're actually a very tasty veggie when cooked correctly! They are low carb and filled with plenty of nutrients. Whatever you do, don't boil them, because you definitely won't be making the most of their flavour. Sautee them in a frypan, or even roast them with some miso paste.
17. Zucchini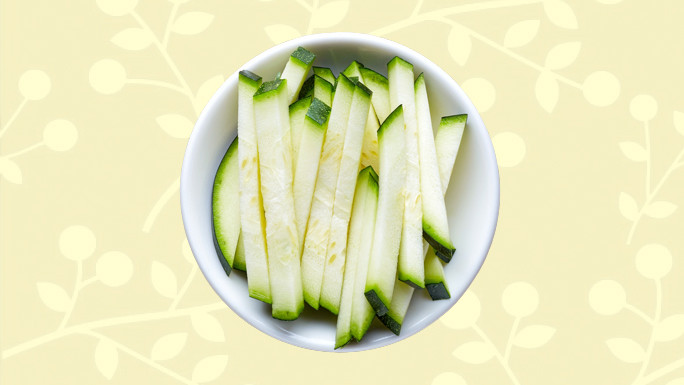 Zucchini is another household favourite, and so versatile. You can slice, dice, grill, bake, fry… you name it! I love making frittatas out of zucchini or eating it as a side dish to my steak. They go great in a veggie soup, too!
18. Tomato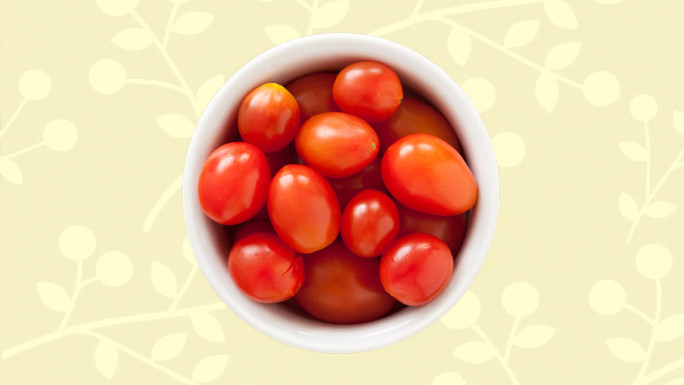 All tomato varieties are low carb and low carb, so good news if you're a big tomato fan! From sandwiches to salads, or even as their own meal with some Bocconi and basil, tomatoes are a tasty low carb snack to enjoy on the regular.
19. Pumpkin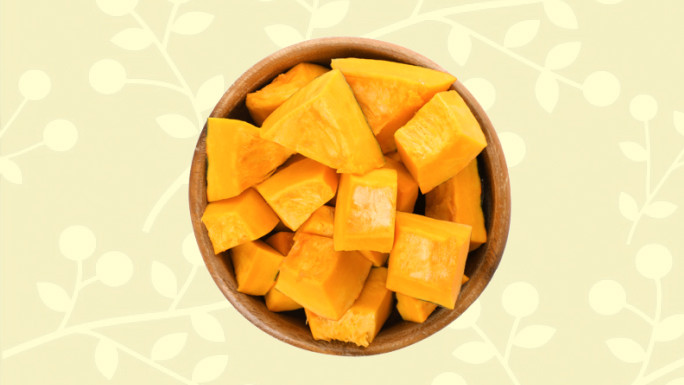 Pumpkin soup would have to be my all-time favourite soup, so imagine how happy I was to learn it's a low sugar vegetable! I also love pumpkin roasted in the oven with some cinnamon. Pumpkin is chock full of vitamins A, B1, B6, and C, copper, fibre, folate, and manganese. Pumpkin provides calcium, potassium, and magnesium, which can help keep your heartbeat regular and your blood pressure low.
20. Snow peas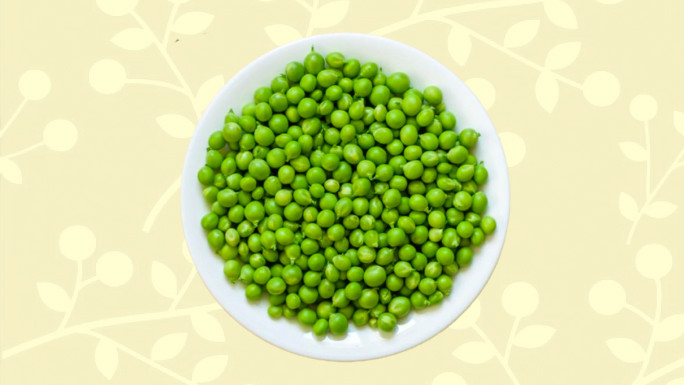 Cooked, sauteed or eaten raw, there's plenty you can do with this humble veg. A great crunchy addition to a salad or stir fry, I also love to snack on snow peas while I'm working. These babies also go great with some dip – try it with olive dip
21. Green beans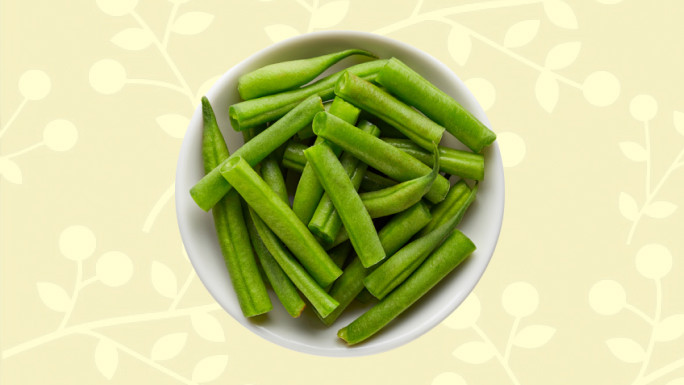 Carbs: 3.3g
Not to be confused with snow peas, green beans are a low carb veg that go great as a side dish to steak. Cooked with some oil, butter and garlic, green beans can be a true standout when you know what you're doing with them.
22. Sweet potato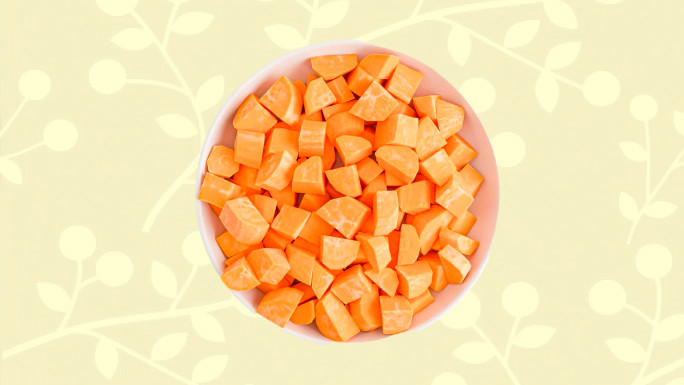 Thank goodness sweet potato is low carb and low sugar because it's one of the most delicious and versatile vegetables. It's packed with B vitamins, Vitamin C, Calcium, iron, Magnesium, Phosphorus, Potassium and thiamine. So many good nutrients! You can eat them roasted, cut into chips, or turned into a sweet potato pizza base!
23. Onion (brown)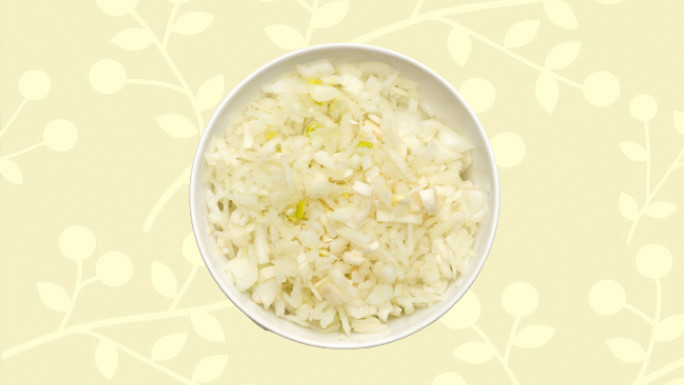 Onion is a great addition to just about every meal. Whether it's red onion (4.28g of sugar), or brown onion, this vegetable is bursting with flavour and is the basis of any good stir-fry or curry. Oh, and it's a must on top of a sausage in a bun!
24. Carrot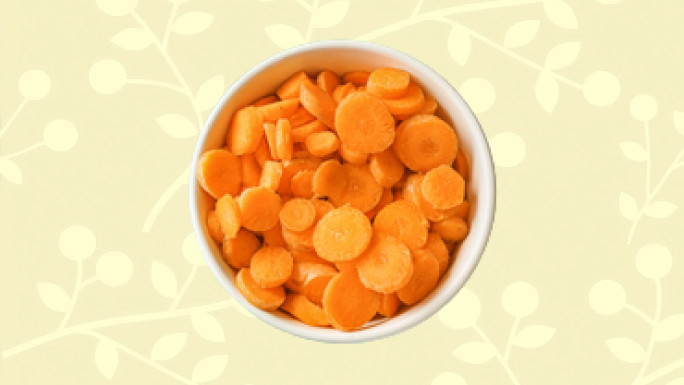 Surprisingly one of the higher sugar veggies, that shouldn't stop you from enjoying this tasty and crunchy veg. Great with dips and easy to cut up and snack on the go, there's plenty you can do with carrots. Roasted with honey and cinnamon or chopped up in a salad, go wild with carrots – they're not just for bunnies!
25. Parsnip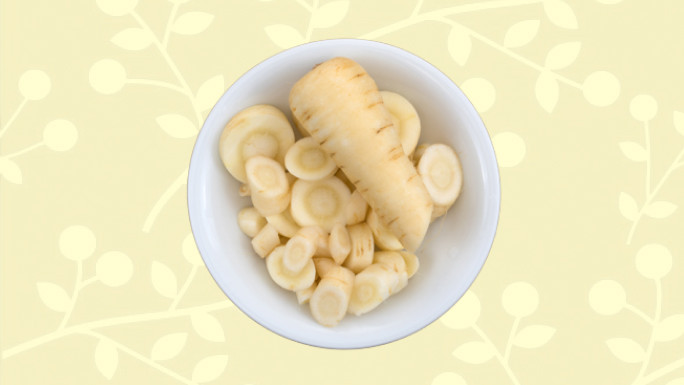 Parsnip is a root vegetable closely related to carrot and parsley with a total carbs of 4.8g per 100g. Parsnips have a sweeter, licorice-like taste with a hint of spice to them, and make a tasty addition to some chicken broths and soups, or you can bake, sautee, mash or steam them to enjoy however you want.
26. Red capsicum
Finally, we get to the sweet yet also savoury red capsicum (AKA bell peppers). High in vitamin C and antioxidants, they're great to snack on raw, grilled on top of a pizza or chucked in a stir fry.
FAQ
Will a high vegetable diet help me with weight loss?
Vegetables are packed with fibre and are full of nutrition like essential minerals and vitamins. Eating plenty of vegetables is part of a healthy diet that may help you lose weight, but also live a long life. If weight loss is your goal, it's always best to seek the guidance of a dietitian or health care professional who can help you with a personalised meal plan.
Is there an easy way to tell if a veggie is low carb or not?
Generally speaking, the greener the vegetable (spinach, rocket, kale), the less carbs it has. However, this doesn't work for all veggies so just keep that in mind! You can also consider what part of the plant it is, the lowest carb portion of the plant is usually at the top (the leaves!). So, if you're looking at carrot or parsnip or starchy vegetables, those will be higher in carbs than their leafy vegetable counterparts.
What veggie has the lowest grams of net carbs?
Based on our list, spinach has the lowest carbs and sugars with 0.43g per 100g.
Are vegetables good on a ketogenic diet?
Low-carb vegetables are a staple of the keto diet. Full of fibre to keep you full, the best vegetables for keto diets include celery, tomatoes, spinach, and mushrooms. Just make sure you limit your intake of starchy vegetables like beets and sweetcorn.
Are vegetables good for heart disease?
Leafy greens are high in vitamin K and nitrates, which can help lower blood pressure and improve arterial function. Studies also show eating lots of vegetables is linked with a lower risk of heart disease. So eat more veggies, kids, it's good for your heart health!
Are vegetables good for glucose levels and blood sugar?
Low-carb veggies can help improve blood glucose control and reduce the risk of weight gain. Meanwhile, nitrate-rich foods like vegetables are best for people with type 2 diabetes who also have a higher risk of cardiovascular disease.
Can vegetables help lower cholesterol?
Vegetables high in pectin can help reduce cholesterol because they contain a cholesterol-lowering soluble fibre. Pectin-rich vegetables also include eggplants, carrots and potatoes.