📝 Updates
15 Lowest Carb Fruits
Mother Nature's candy (or lollies, for us Aussies), fruit is both delicious and nutritious – what a winning combo.
UPDATED ON Jul 27, 2022
However, fruit can sometimes get mixed up as food that's "unhealthy" due to its sugar content. We don't believe in unhealthy food – everything in moderation is key.
But we certainly would never peg fruit as being unhealthy.
Yes, some fruits can have a good dose of carbohydrates in them (not a bad thing mind you), but there are plenty of fruits that are lower in carbohydrates, which is good news for those following a low carb diet.
The important thing to remember about carbohydrates and fruit is that fruit is filled with fibre, and fibre is actually a carb.
Still with me?
However, because fibre isn't processed by the body and it's passed through (i.e. through waste), our list of low carb fruits is more reflective of the sugar content in fruit.
We've together a list of 15 delicious, low carb fruits (low sugar) with <15g of carbs (sugar) per 100g for the next time you're craving Mother Nature's good stuff but want to keep the carb content and sugar to a minimum.
Top 15 Low Carb Fruits From Lowest to Highest
1. Avocado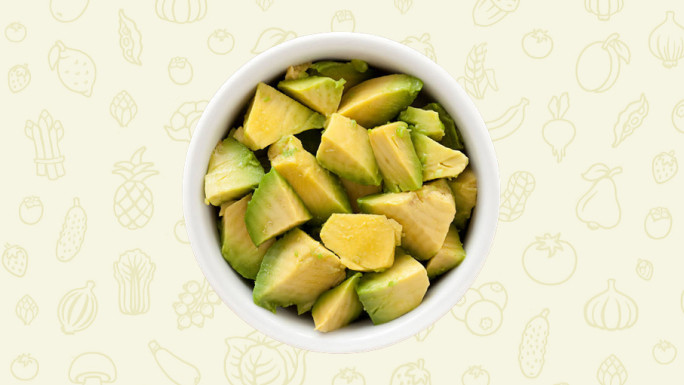 Most people think of avocado as a veggie, but it's actually a fruit and it's the lowest sugar content fruit on the market. With 0.7g of sugar per 100g, avocados are rich in many nutrients, including fibre, healthy fats, vitamin C, vitamin E, vitamin B6, potassium, magnesium, and folate.
2. Raspberries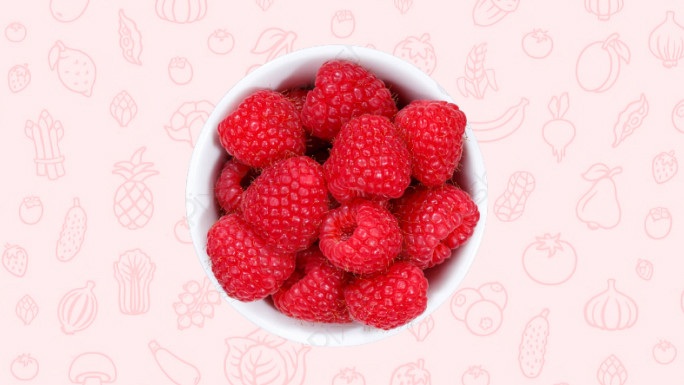 Raspberries are one of the lowest sugar content fruits you can consume – and the good news is they're super yummy and versatile too. Fresh or frozen, raspberries are a delicious snack bursting with Vitamin A, thiamine, riboflavin, vitamin B6, calcium and zinc.
3.Blueberries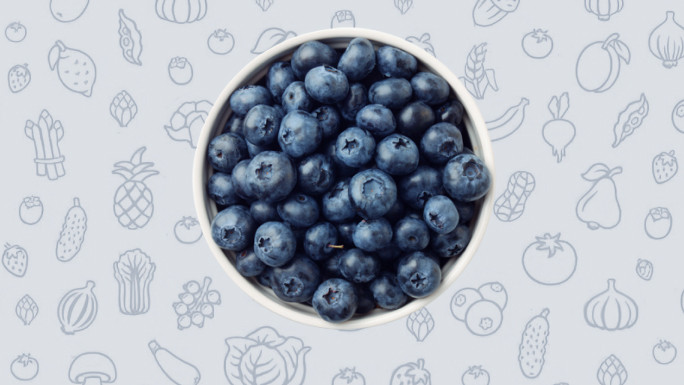 Blueberries are one of the tastiest superfoods out there packed with vitamin C, antioxidants and potassium. While they can be pretty pricey at times, you'll always find a pack of frozen blueberries in the freezer aisle of the supermarket which are much cheaper and last longer. I love blueberries as a snack on its own, tossed on top of yoghurt, blended in a smoothie or baked into a healthy muffin.
4.Blackberries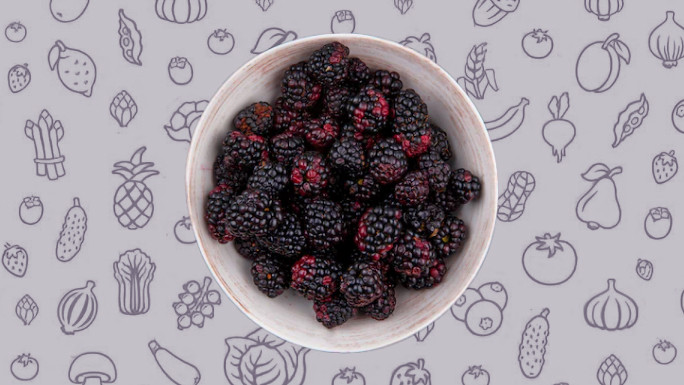 With 14 grams of carbs per serve, blackberries are another berry high in antioxidants and fibre. Great for snacking on, you can enjoy them fresh or frozen. I like to put them on top of peanut butter toast, or mix it in with some yoghurt and muesli for breakfast.
5. Strawberries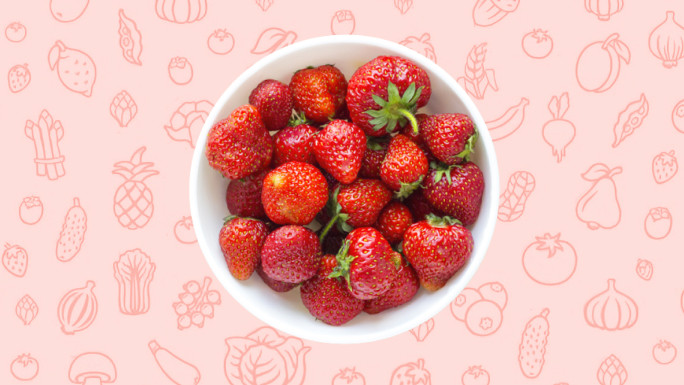 When working from home, I'll often be grazing on a punnet of strawberries and that's because they're so darn tasty while also being low in carbs. It's a great sack when you're on the go and it pairs well with so many things – yoghurt, ice-cream, in salads, with PB on toast…
6. Watermelon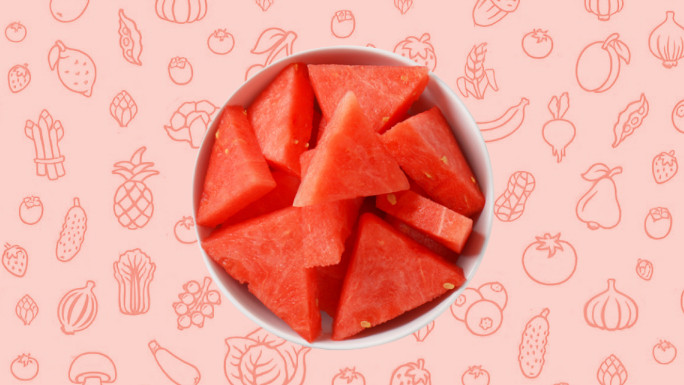 Watermelon is essential for a great Aussie summer, not to mentions it's one of the highest lycopene-rich foods (a powerful antioxidant). Over 90% in water content, watermelon is a tasty, sweet, nutrient-rich food that's low in carbs and packed with all the good stuff.
7. Apricots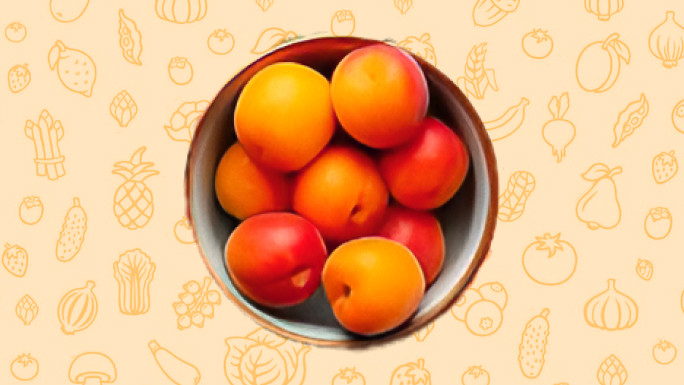 One of the lowest carb fruits per serve, apricots are nutritious, delicious and a great source of fibre and antioxidants. They are also high in Vitamin A and Vitamin C. I love apricots mixed in with yoghurt, or chucked on the grill and drizzled with some honey and topped with walnuts.
8. Rockmelon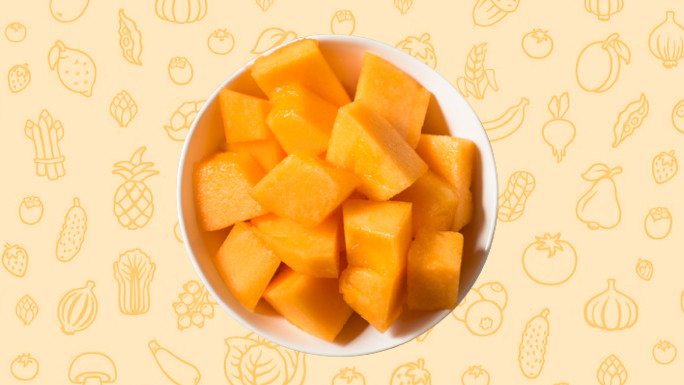 Also known as cantaloupe to our American friends,, Rockmelon is delicious source of fibre, vitamin A and C and potassium. I like to freeze rockmelon and then eat like like an ice-block in summer. It's also great fresh, in salads, or one of my favourite ways – wrapped in prosciutto.
9. Kiwifruit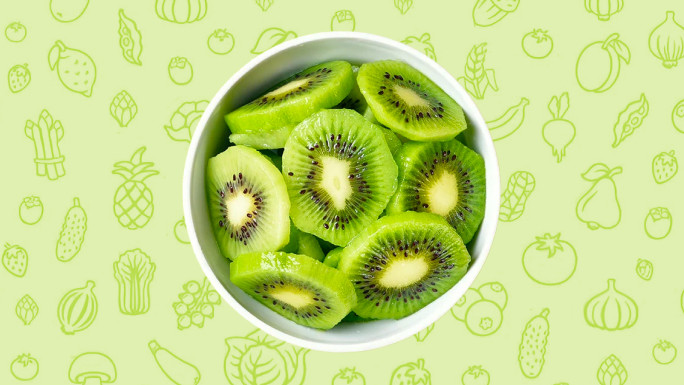 Ah, the humble kiwifruit. Did you know you can eat the skin? Most people don't, but you can if you want! An excellent low-carb snack that's high in calcium, vitamin c and fiber, kiwi is great with cereal (Weetbix!) as well as yoghurt, on top of pancakes or simply on its own.

10. Nectarine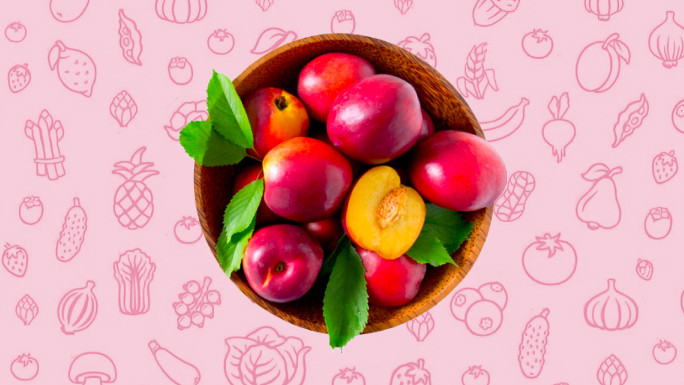 Another stone fruit, nectarines, which are very similar to peaches except they have a soft skin rather than a fuzzy texture. I love nectarines with some cottage cheese and walnuts – or sometimes I'll add them to my morning Weetbix.
11. Mandarin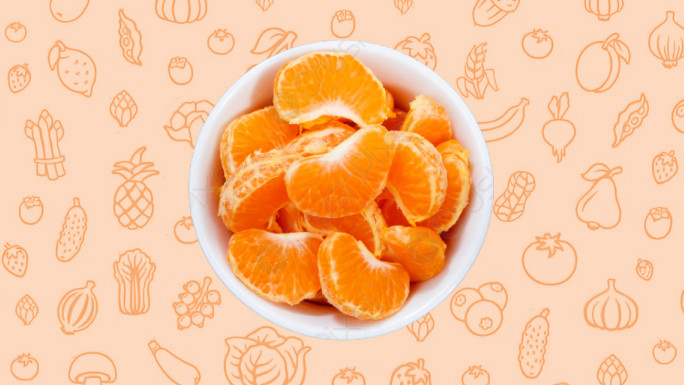 While your fingers will smell like mandarin for hours after you've eaten it, it's hard to resist the citrusy low-carb goodness of a mandarin. While only available in Australia in winter, we'd definitely recommend a medium mandarin when you're craving something sweet, healthy and low-carb.
12. Plums
Carbs: 10g
Another tasty low-carb winter fruit, plums are an excellent snack filled with potassium. I love to snack on them for dessert, and they go really well with a cheese platter!
13. Pineapple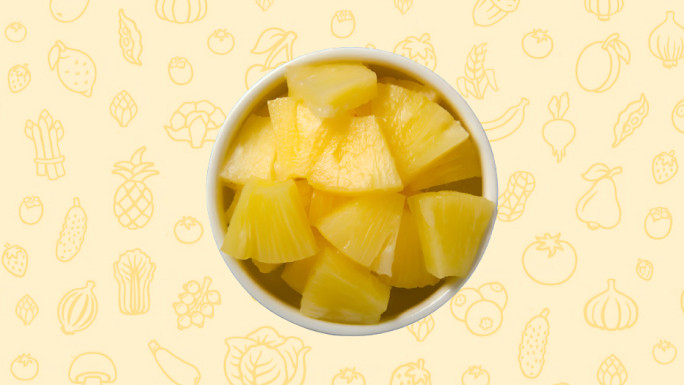 Pineapple – on pizza or not on pizza? It's one of the most highly contested debates. I personally love it on pizza, especially when it's got a little bit of charring on it from the grill. Be mindful when eating pineapple that you're eating the fresh stuff, because canned pineapple can often have added syrup in it (which will shoot up the carb and sugar content).
14. Passionfruit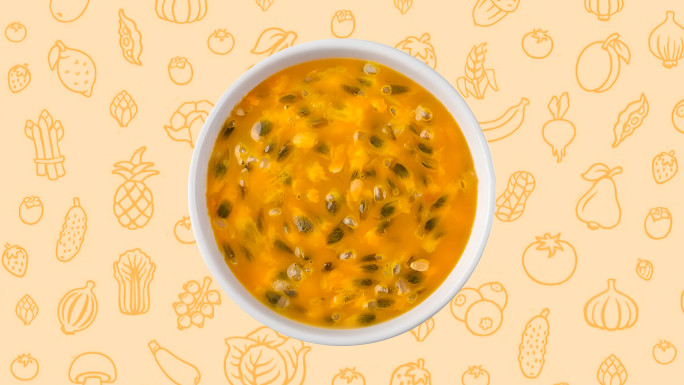 A great low carb option, 2 medium passionfruits has a net carb of 8.4g. While not to everyone's taste (especially the sour variety), passionfruit is pretty fun (if not slimy) to eat. A great added crunch to yoghurt, or simple spooned and eaten by itself, passionfruit is a great low carb fruit.

15. Peach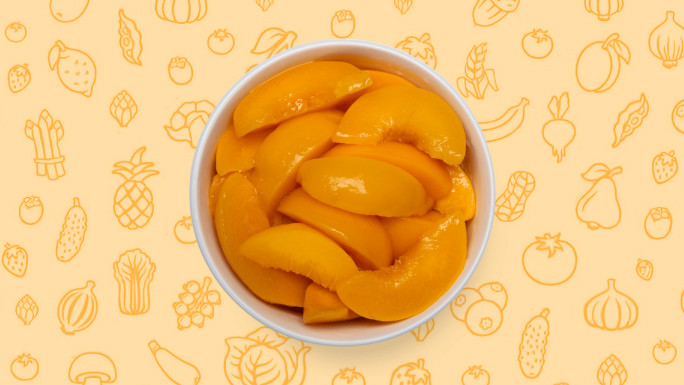 Peaches are a classic fruit – what's not to love about them? Low carb, sweet, delicious, peaches are even thought to contain nutrients that can help with anxiety symptoms (they contain natural sedatives that can help some people relax). Tasty as a dessert or mid-morning snack, you can also pop peaches (usually one medium peach) in a salad for a fruity kick.
General FAQs
Is fruit good for weight loss?
Fruit is incredibly nutrient-dense and full of vitamins, minerals and fiber. It can be good for weight loss in moderation, so try not to go overboard. Because it's high fiber and water contents, it's a good appetite suppressant, which can be good to help you lose weight. If on a weight loss mission, it's always best to speak with an accredited dietitian or nutritionist.
Can fruit help lower blood pressure and cholesterol?
Citrus fruits like grapefruit, oranges, and lemons can have a strong blood-pressure-lowering effect. This is because they are packed with vitamins, minerals, and plant compounds that can keep your heart healthy by lessening heart disease risk factors like high blood pressure and cholesterol.
Does fresh fruit have more health benefits than dried fruit?
Typically, yes. Dried fruit is high in fiber but it does have a higher sugar content than fresh fruit (because its water content is dried out so your eating more dried fruit in a serve than you would in its fresh, whole state).
Which fruit is best for heart health and heart disease?
Berries like strawberries, blueberries, blackberries, and raspberries are filled with important nutrients are good for your heart health. Berries are also natrually rich in antioxidants like anthocyanins, which protect your body against the oxidative stress and inflammation that can lead to heart disease
What's the best low-carb fruit?
Apricots are one of the best low-carb fruit with a 7.8g net carbs per serve (2 medium apricots).
Is fruit bad for blood sugar levels?
Fruit is part of a healthy diet, yet too much fruit can cause blood sugar to spike. This is not ideal as high blood sugar levels can increase your risk of developing Type 2 Diabetes. As with anything, enjoy fruit in moderation and lower your carb intake where possible.
Can I eat fruit on the ketogenic diet?
People on low-carb or keto diets can eat fruit every so often, but it wouldn't be an every day occurrence as consuming too much fruit can prevent ketosis. A few low-carb exceptions include avocados, tomatoes and some berries.
What's the difference between natural sugar and processed sugar?
Natural sugar is naturally occurring in food like fruits. Processed or refined sugar may originally come from a natural source, but it has been processed so only sugar remains, like granulated sugar from sugar cane, or corn syrup from corn.
Are citrus fruits or tropical fruits lower in carbs?
There's no one definitive answer to this and you can find both tropical fruits and citrus fruits that are low carb.
What is fructose? Is it unhealthy?
Fructose is a natural sugar found in fruits, fruit juices, some vegetables, and honey. In these natural forms, fructose sugars can be part of a nutritious and balanced diet. Fructose becomes less nutritious when it comes from processed sugars, or is over-eaten.
*Carbohydrate data in this article is sourced via USDA.