🏡 Lifestyle
How To Meal Prep Salads & Keep Them Fresh
We've all heard the saying "you don't make friends with salad" usually uttered by people who haven't experienced a real tasty salad or by meal preppers who have tried to pre-make salads with little success, because everyone knows how hard it is to prep a salad while avoiding the dreaded soggy lettuce. Luckily, we have found the perfect salad meal prep technique which will ensure your salad stays crisp and fresh for longer!
UPDATED ON Aug 09, 2023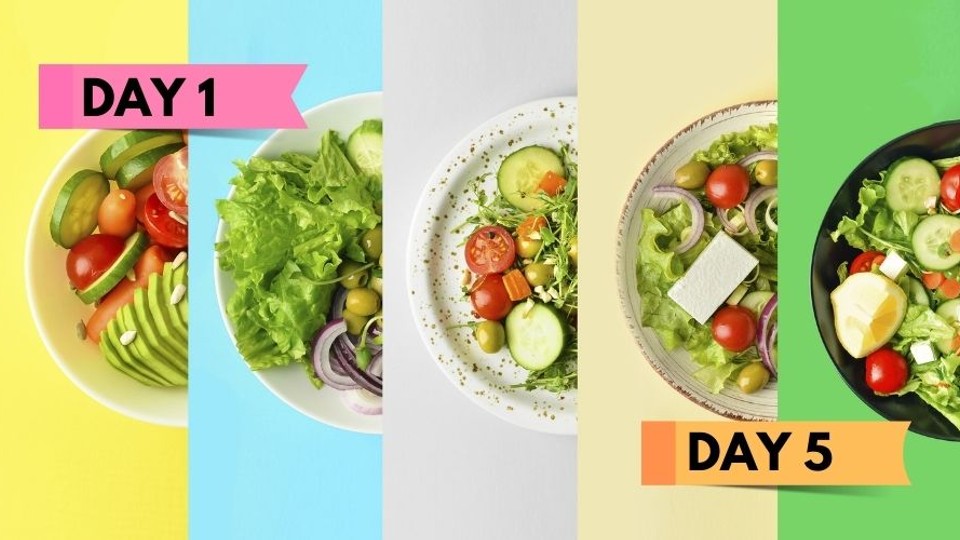 Salads are the perfect solution for people who are looking to eat healthier and to save money on lunches with a basic salad costing around $8-$10 to make. The only issue is, salads are normally comprised of delicate ingredients that require plenty of care and foresight to ensure it's just as fresh when we eat it as the day we made it.
There are a few things we should keep in mind when putting together bulk salad prep.
Container
Ingredients
Dressing
Freshness
Editor's Note: At mealprep.com.au, our mission is to keep you updated and informed about the best products that will make your meal prep life a breeze. We constantly monitor and update our product recommendations to ensure we're offering the latest and greatest options available. Whether it's the latest innovations or better alternatives that hit the market, we've got you covered.
Containers
There are a couple of qualities to look for in a good container, one being 'airtight' and the second being 'convenience'. Not only will having an airtight container help to prevent dressing spillage, but it will also ensure your salad stays fresh by eliminating the chances of bacteria finding your food; this will also ensure your salad lasts longer in the refrigerator.
If you're after a high-quality glass container that fits easily into your bag, Amazon has a plethora options to choose from. Here are some of our favourites:
Igluu Glass Container Jars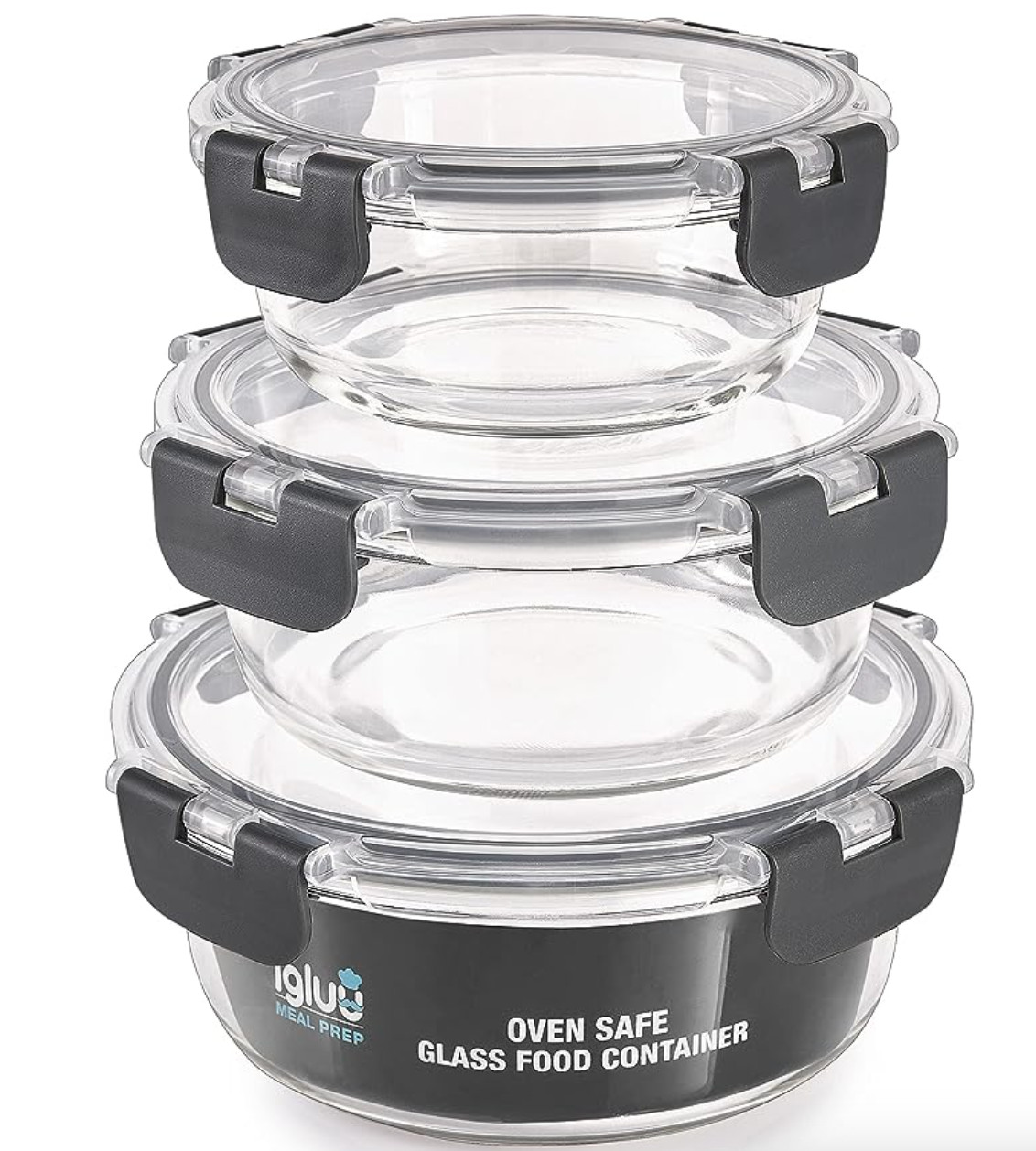 lity glass container that fits easily into your bag, Amazon have a plethora options to choose from including Igluu Meal Prep glass containers which have airtight, snap lock lids, are BPA-Free and come in three different sizes.
Igluu BPA-Free Plastic Containers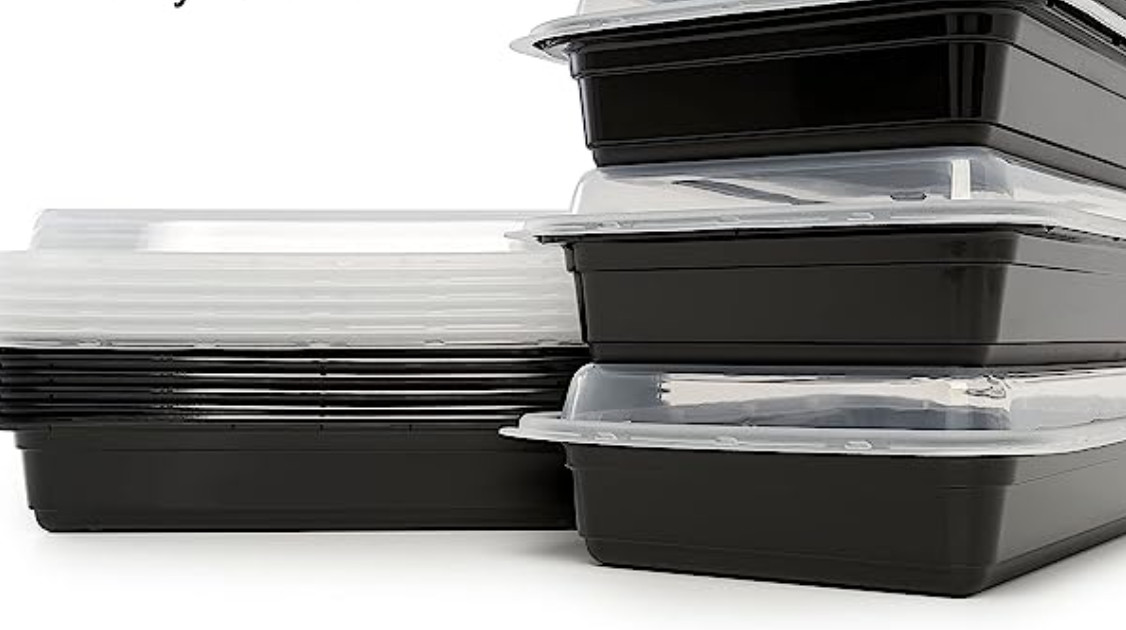 If you're chasing something a little less breakable, there are Igluu BPA-Free plastic, reusable containers with airtight lids, which you can purchase in a 10-pack for $34.95.
Airtight Mason Jar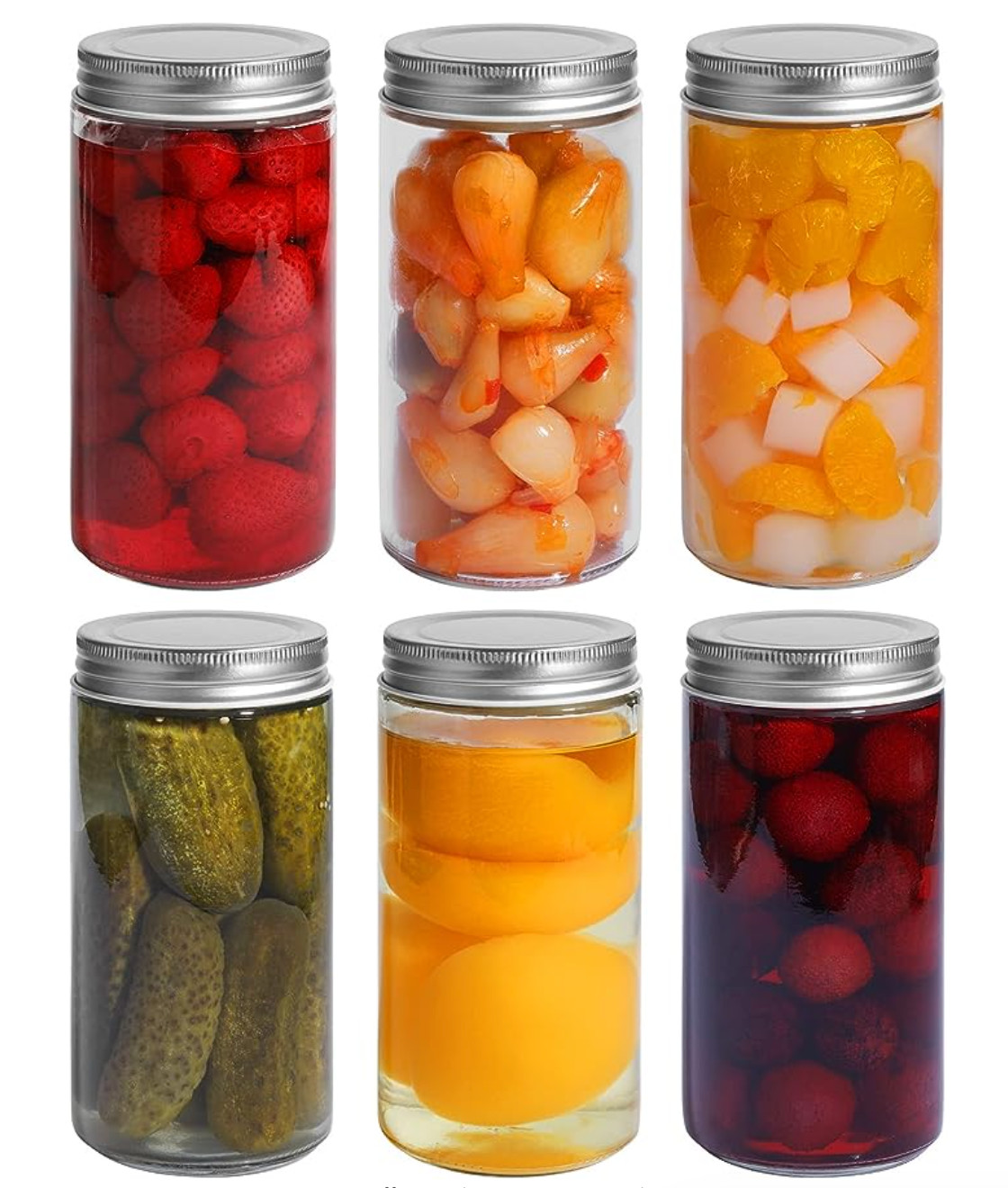 If you have enough room in your fridge, airtight mason jars are also a great option as they allow you to layer the salad ingredients on top of each other. As long as the jar is transported standing upright, you can add your dressing to the bottom of the jar ahead of time, keeping the softer more perishable ingredients at the top go the jar to avoid sogginess.
Ingredients
Finding the right ingredients for your salad is crucial! Not only do you want to make sure the flavours are there, but you also want to ensure your ingredients don't damage your precious lettuce. For example, avoiding using chopped tomatoes will ensure your lettuce stays crispy and using basic ingredients such as red cabbage, capsicum and shredded carrot will give you the freedom to play with different flavour profiles.
If you do want to include moist ingredients like tomato, prep your base ingredients in advance and simply add your extra toppings on the day. This also leaves room for you to change your mind on flavours and add any leftovers you might have from your previous dinners.
Dressing
Dressing is the sauce that brings a delicious salad together, but the trick is adding it at the right time. To avoid that unpleasant soggy lettuce, you need to make sure you place the dressing in a separate container to add later.
Freshness
There's nothing worse than old, soggy salad! That's why it's important to use your salad ingredients while they're at their freshest. The older the salad, the more perishable it will be, which means it won't last very long, even in an airtight container. Another way to maintain freshness is to ensure you're keeping your ingredients dry because moisture will speed up the moulding process.
Salad topping options
Veggies:
Mushrooms
Celery
Cucumber
Cauliflower (cooked)
Broccolini (cooked)
Green beans
Potatoes (cooked)
Corn
Fresh fruit:
Pears
Apples
Oranges
Nectarines
Berries
Tomatoes
Avocado
Olives
Seeds & Nuts:
Pumpkin seeds
Walnuts
Almonds
Sunflower seeds
Peanuts
Pistachios
Beans & Legumes:
Kidney beans
Chickpeas
Peas
Black beans
Dairy & Animal Products:
Feta
Goats cheese
Cheddar cheese
Parmesan
Gouda
Hard boiled eggs
Seafood:
Salmon
Prawns
Barramundi
Lobster
Tuna
Meat:
Oven roasted chicken
Pork
Beef
Minced beef (Mexican style salad)
Then there's the glue that holds it all together…
The Dressing
The dressing is arguably the most crucial element, it's the sauce that helps to carry the nutrients into your body and the flavour that binds all of the ingredients together. There are plenty of amazing dressing recipes out there, you just need to find one that is versatile, easy to make and of course, healthy. Unfortunately, this means staying away from the creamy dressings which are normally high in calories.
There are plenty of great, healthy recipes out there which are super easy to follow, healthy & tasty. Healthline has a recipe which requires only two ingredients, a tablespoon of oil of your choice (avo, virgin or coconut oil) and one tablespoon of vinegar. If you don't have vinegar on hand, try mixing together the juice from half a lemon, with a couple of tablespoons of oil and some fresh dill for a healthy, fragrant dressing, jam-packed full of flavour. Once your dressing is done, make sure you are transporting it in a separate container to that of your salad to avoid fogginess!
How Long Do Salads Keep?
It's all about which ingredients you use and how you store it. As previously mentioned, older ingredients or ingredients close to their use by dates will not keep well, so you're better off preparing your salads shortly after buying your fresh ingredients. Before throwing your ingredients together, wash them thoroughly and pat dry with a paper towel to prevent the moisture from compromising the integrity of the salad.
READ MORE: A Buying Guide to the Best Meal Prep Containers
Depending on how many salads you want for the week, you can safely store up to six salads in your refrigerator at a time (obviously, dependent on the freshness of your ingredients) which should last up to five days.
Once you've taken these basic tips into account, you will have the tools you need to start prepping your salad. While keeping your salads as basic as possible, all you need to do is find various different toppings that you can add as needed. The more variety the better, because the same old salad five days a week can become a little monotonous.
Let Us Know How You Like To Prep Your Salads!
Meal prepping salads doesn't have to be difficult, all you need to do is follow our four easy tips and you will have a fridge full of crispy, fresh salads that will maintain their delicate freshness, all week long!
Do you meal prep your salads? Tell us your go-to recipe and how you like to store your salads!