💪 Training,💬 Interviews
Here's Why Michael Ramsay's STRONG Pilates Fitness Studios Are The Talk Of The Town
Losing weight and toning muscles aren't always mutually exclusive, but one Australian based fitness entrepreneur has perfected the art of toning and shredding with a new hybrid fitness technology that targets almost the entire body.
POSTED ON Apr 28, 2021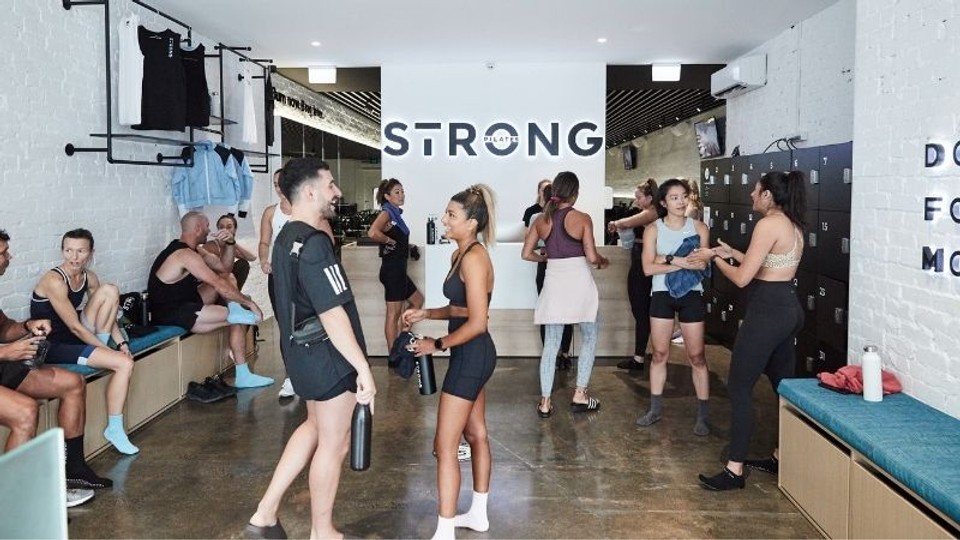 Introducing, the 'Rowformer', originally discovered at a gym in California and then presented to Australian fitness enthusiasts by certified PT and founder of STRONG Pilates and Journey Retreats, Michael Ramsay.
Michael has single-handedly revolutionised the way Australians exercise through the launch of STRONG Pilates in 2019, which specialises in a Pilates/cardio hybrid style of fitness. The combination of the two styles allows STRONG members the strength, flexibility and muscle tone you would normally acquire from an intense Pilates session, while also providing members with the calorie, fat burning, and muscle building benefits attained through the use of a rowing machine.
After an ankle injury forced him to pull back on his usual HIIT training, Michael decided to explore other avenues, eventually leading him to try Pilates. This helped Michael to gain his strength back post-injury but wasn't allowing him the same endorphin rush he would get from his usual high intensity training.
After discovering the 'Rowformer' at a US gym, Michael sold his six very successful F45 franchises to start STRONG Pilates, opening his first studio in Elsternwick, Melbourne which quickly became a raging success.
Not only is the style of training incredibly unique, but the stylish interior of the studio provides phone chargers with every locker, quality showers, hair straighteners and hair dryers, ensuring you have everything you need to get ready for work after your intense workout sesh. While inside the fitness area, the studio strategically pairs different genres of music and lighting to match the specific styles of exercise.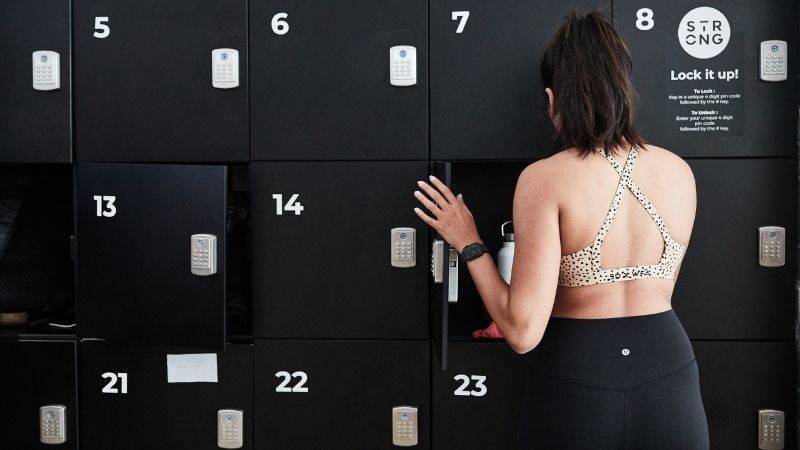 Michael took some time out of his busy week to chat with us about how he got to where he is, his side venture 'Journey Retreats' and how this hybrid style of exercise can benefit health seekers.
What lead to the decision to open your own gym? When did you open your first location?
"My first gym was actually an F45 studio back in 2015. I'd always been involved in the fitness industry and worked as a PT on the side. At the time I was working as a Marketing Manager in the Oil & Gas industry and realised corporate life wasn't for me. I was unmotivated, uninspired and in desperate need of a change. I opened my first F45 studio, then managed to launch another 5 studios over the next four years. Eventually I sold all six studios in 2019 to start my own concept STRONG Pilates."
Can you tell us about the Rowformer?
"The Rowformer is a pretty incredible piece of machinery. As the name suggests it's part rower, part reformer, and sits at around 4 metres in length. It was designed in the US and is fully patented. STRONG Pilates holds the exclusive rights to the Rowformer across Australia, New Zealand, Canada & Asia."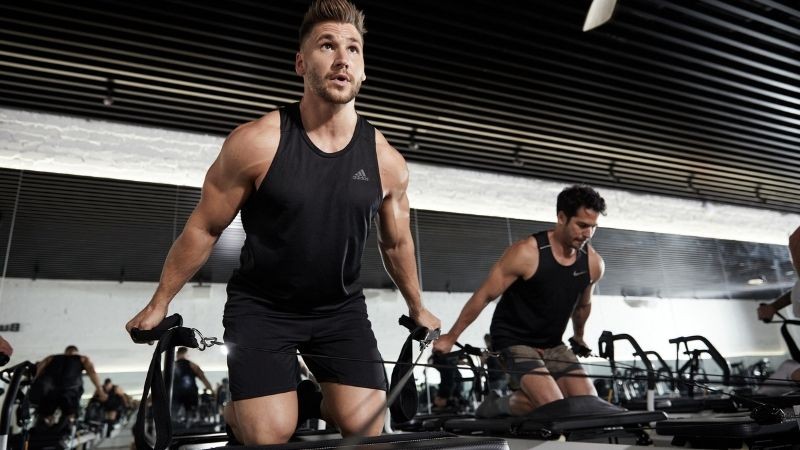 What made you want to focus on the pilates/cardio hybrid method of fitness?
"Before myself and Mark (my business partner) started STRONG, we did a lot of research within the fitness industry. We saw Pilates as a huge growth market, however upon conducting surveys within the Reformer space, almost all consumers said they felt like they needed to go for a run after their workout, or do a HIIT class. Pilates is AMAZING but often lacks the calorie burn so many people need to achieve results (fat loss). To us, Pilates/Cardio hybrid is the PERFECT combination."
When did you know it was time to expand?
"Straight away, we set this business up to franchise from day one. We knew how unique & effective STRONG would be so we backed ourselves. We currently have three studios open with almost 30 locations sold and set to open over the next 12-24 months! Long-term expansion plans are within Canadian and Asian markets."
You pair different styles of music with different methods of fitness, why?
"The STRENGTH/Reformer side we like to slow things down, focus on form and technique to quite literally help people get stronger and build lean muscle. RnB really suits this tempo and allows the instructor to work with the clients effectively at a slower pace.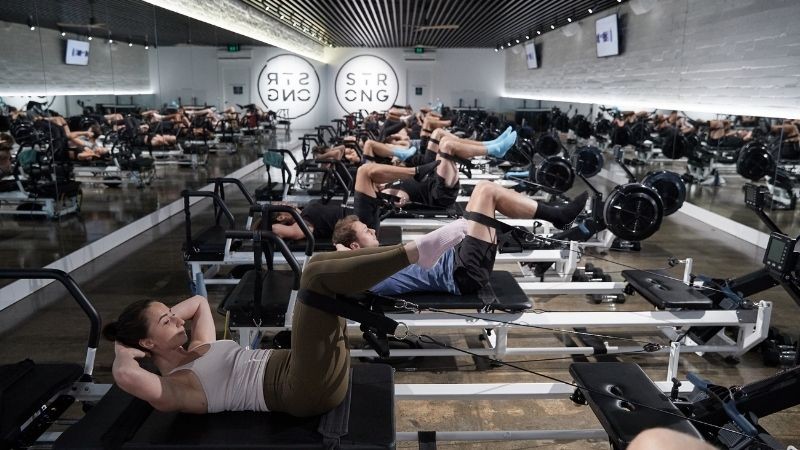 "The ROW side is when we increase heartrate. We want people working hard, sweating and pushing themselves. For this, we play 'deep house' – the lights come down, the LED strip lighting really pops, and it feels like a nightclub. It's a serious vibe when people are rowing!"
What lead to the creation of Journey Retreats?
"Journey Retreats is in its 4th year now – it's a seven-day fitness retreat we facilitate in Bali & Australia. We cover off so many different topics and activities including training, nutrition, mobility, recovery, hiking, surfing, downtime, sleep, hydration, etc. It's a really solid week of wellness without all the boring sh*t. We also work with some of the biggest fitness communities in the world and help facilitate retreats for them. Last month we took 150 people to the Sunshine Coast for youtuber Sarah's Day/The Health Code.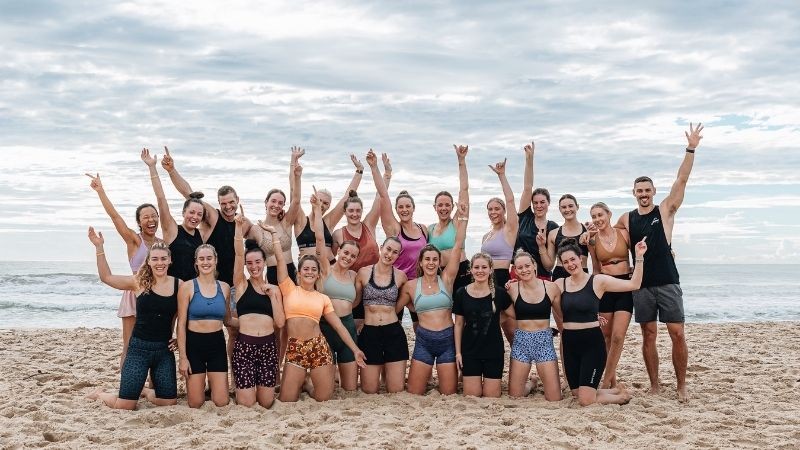 "Journey started because I had 1500 members in my studios and wanted to give them an amazing experience outside the gym. I saw a huge gap in the market where majority of affordable retreats on the market would either A. not provide enough value in terms of trainers & health experts, B. would cheap out on food & accommodation, or C. run more of a party-style retreat without any real purpose. In 2019, Journey became the biggest retreat in Bali!"
How does it benefit health seekers?
"It gives them a fun, relatable approach to learning and upskilling their wellness habits. The environment is conducive to bettering yourself. At the end of a retreat people generally feel refreshed as though they've had a complete reset, they have a new-found confidence from the experience and are generally a little more educated from a wellness perspective, giving them the tools to simply be better."
Why is it important to have a balance of relaxation, wellness & fitness?
"Wellness is a very broad term…but if we look at it from a 'health' perspective let's ask the question "how 'healthy' are you?" Just because a person trains consistently doesn't mean they're healthy. They may make poor food choices which could in-turn lead to heart disease, or have poor mobility which may lead to muscle imbalances, and eventually injuries. A holistic approach is always preferred. We should consider a balance of training, nutrition, sleep, hydration and mobility for optimal physical and mental well-being."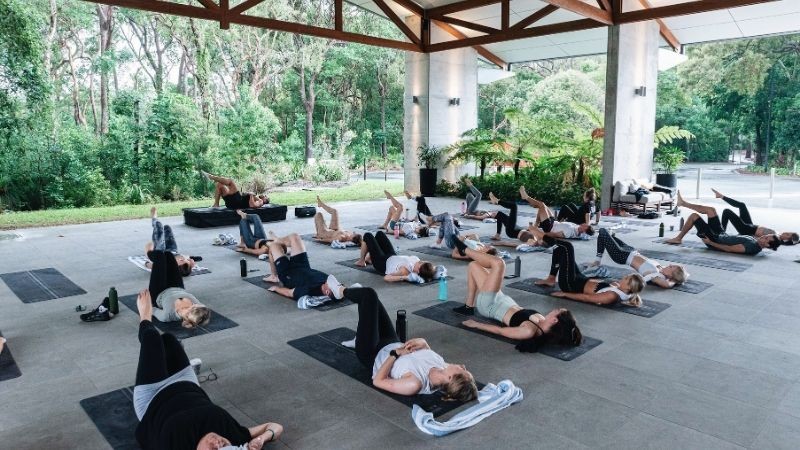 What does a regular day's workout look like for you? Do you pair this with a strict diet?
"It varies so much! I try to get at least 3-4 STRONG Pilates sessions in per week. My body is responding so well to the low-impact training and Pilates that I make it a priority. I also try to do at least 2 x heavy weights sessions throughout the week (one upper body, one lower body). My diet is quite flexible these days, I train & eat to feel good, rather than look good. My goal right now is to stay productive and fuel my brain more than anything! I find training is the perfect mental leveller to balance me out."
The life of a busy entrepreneur can leave little time for home-cooked meals, so when it comes to food made quick and easy, Michael's go-to is My Muscle Chef, where you can choose from a wide variety of meals based on your personal fitness goals and understand the exact macros you're consuming with every dish.
Any advice for future fitness entrepreneurs?
"START NOW. If you're willing to put the work in and do the hours then back yourself. You will make it work. Start your own gym, invest in that new concept you love, go for it and don't look back. Your life will change forever.
…it's important to be adaptable and constantly innovate. If you don't innovate, you'll recess and die very quickly in this industry.
"Most importantly (in any business) know your numbers. Do the calculations, seek the advice you need from professionals and business owners who have done in before. Lastly, in the fitness space, it's important to be adaptable and constantly innovate. If you don't innovate, you'll recess and die very quickly in this industry."
To find out more about STRONG Pilates or Journey Retreats, follow the links to check out their Instagrams!