📕 Guides
Going Vegan? Don't like to cook? Here are the best meal providers for you!
UPDATED ON Nov 20, 2022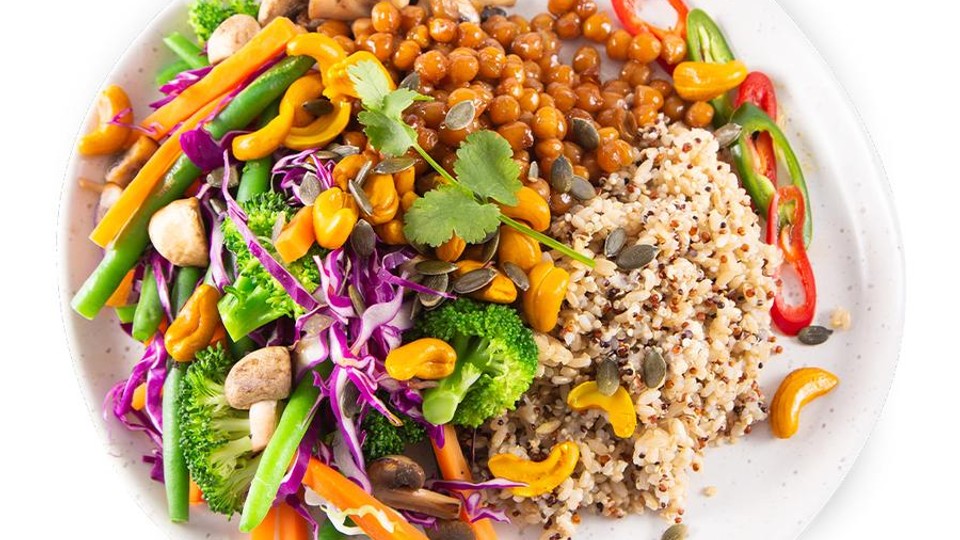 If you're going vegan or already are, finding quick ready made meals can often mean searching through labels and making sure everything is as it should be. This can be exhausting!
Give yourself a break and check out our list of the 5 best vegan meal providers in Australia.
What does it mean to be a Vegan meal provider?
Being Vegan is much more than just not eating meat. It's a lifestyle that promotes healthy eating, a love of all animals and respect for the planet that we live on. At times it can be really hard to live this lifestyle as the rest of society has not yet caught up to these ideals. When looking for a Vegan alternative for meal providers it can be a difficult task, unfortunately it is harder than just looking under the vegetarian section and clicking buy. To be a vegan meal provider we need to know that they are not using any animal products in the ingredients and preparation of the food. This means, no meat, dairy, eggs, animal fats and preferably sustainable packaging. Here is our list of 5 of the best providers that meet these requirements of all vegans.
My Goodness Organics
My Goodness Organics has a mission to provide healthy sustainable organic food to as many people as possible, focussing not just on dietary requirements, but also on how and where the food comes to you from. They have both a Vegan lunch and Vegan dinner option available for $93.49 for 5 meals. Although not all meals on their menu are Vegan, all of their meals have a focus towards a sustainable living lifestyle.
Website: https://mygoodnessorganics.com.au/
My Muscle Chef
My Muscle Chef is a provider that focussing highly on providing healthy foods that lend themselves to a very active lifestyle. All of their meals have great macro ratios for those that are trying to go vegan for health reasons and they are also quite price conscious. Their 14 meal Vegan Booster Pack costs just $129.95 coming in at less than $10 a meal. So whether you are eating their Mongolian Seitan Stirfry or their Tofu Pad Thai, you are getting great tasting low cost 100% Vegan food with every bite.
Website: https://www.mymusclechef.com/
Activate Foods
Activate Foods was started with a focus towards creating meals for those that want to balance both their health and their fitness and comes in at a very reasonable price. They have a range of 8 Vegan meals, as well as several Vegan snack options to choose from starting as low as $10 per meal. It is their mission to not only provide healthy food, but also delicious food, so whether you eat their Beetroot Korma or their Vegan Shepherds Pie your taste buds and conscious will be in heaven.
Website: https://www.activatefoods.com.au/
Soulara
Soulara is an all Vegan meal provider with a range of both freshly made Vegan meals and drinks. Their meal plans start from 7 meals per week for $80.50 and get cheaper as you buy more. All meal plans are made for customisation and when selecting options you can filter out any foods you may be alergic too or just not like. They also have a great breakfast range and their Kombucha and cleansing juices will give your whole body a healthy glow. This is our recommendation for the best mid price point all Vegan meal provider.
Website: https://www.soulara.com.au/
Garden of Vegan
Garden of Vegan was Australias first all Vegan meal provider and still continues to bring a great range of all Vegan products to the table. They have packages starting from $89.75 for 5 meals and fruit boxes for $79 for 5kg of fruit. All meal packages are choose your own meals and add as many as you like. With currently 28 freshly made Vegan options available they offer possibly Australia's largest range of Vegan meals from any one provider. Really with Garden of Vegan you can't go wrong!
Website: https://gardenofvegan.com.au/
Bonus: The Cruelty Free Shop
The Cruelty Free Shop isn't exactly a meal provider, however they have a large selection of Vegan meals that they have sourced from other meal providers. In fact they have the largest meal selection of anyone that we could find. As the name suggests, they are totally focussed on providing only products that are made without using any animal products, they aren't just focussed on the food aspect of being Vegan, but on the entire lifestyle that needs to be adopted. So whether you want to educate the next generation, buy a t-shirt or just get some grub, The Cruelty Free Shop has all your Vegan needs covered.
Website: https://www.crueltyfreeshop.com.au/
Why everyone should give going Vegan a try
Being a Vegan is becoming easier and easier, with plant based meat substitutes widely available in most areas people should no longer be scared that they can't get food that they love to eat at a reasonable price. Oh and did I forget to mention that it is better for the planet too! Cruelty to animals should be a thing of the past and less farm raised animals means less deforestation, less green house gases and more trees to repair the damage humans have already done. If you are scared of being able to make delicious Vegan meals, don't be! Give any one of these meal providers a go and you are sure to make some changes that will be good for your body, the planet and the animals on it.