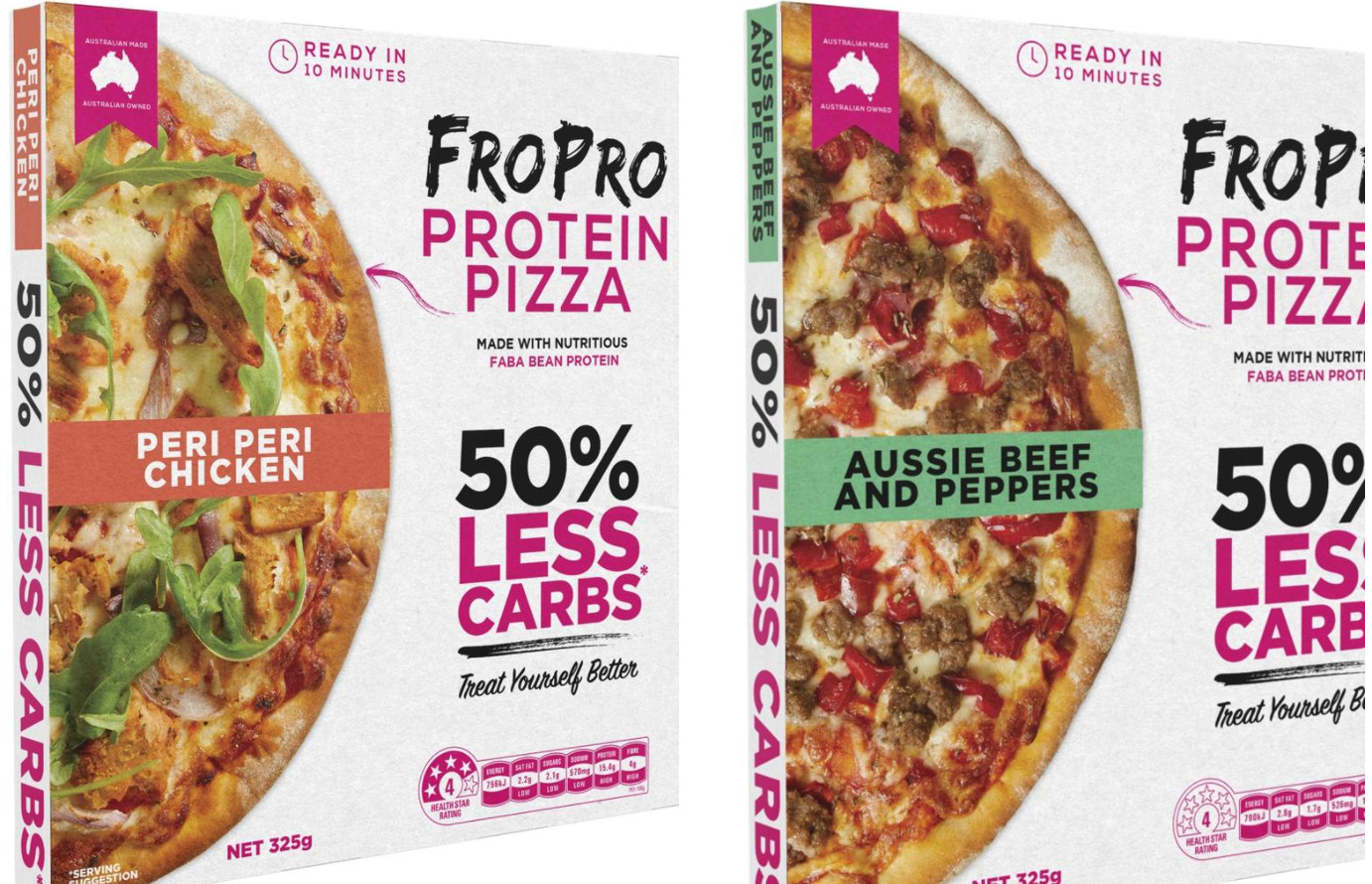 15g protein
In an interesting move, Australian ice-cream and yoghurt company FroPro has launched a new protein pizza range.
Known for its low calorie and high protein ice-creams and yoghurts, the brand has ventured out into the world of protein pizza, with the new product hitting select Woolworths' shelves around the country in early March.
While there isn't much buzz around the launch currently (no mention of the protein pizza on their website), some keen eyed shoppers have already spotted the pizza in-store.
FroPro Pizza & Ice-cream said via LinkedIn the new pizza protein will drop in Woolworths stores nationally over the next two weeks.
There are currently three flavours on offer, including Aussie Beef & Peppers, Pepperoni & Ham and Perri Perri Chicken.
The brand says it has 50% less carbs than regular pizza (although it doesn't define the carbs for "regular" pizza) and is high-protein.
What do consumers think?
A video of a Woolworth's employee on his personal account showing the new range has gone viral on TikTok, with plenty of social media users airing their thoughts on the new product.
Many suggested $12 for a pizza was too expensive. One commenter said: "Macros are lowkey hella good [but it is] expensive tho [sic]".
A few TiKTok users commented that while the macros are "pretty good" the "only downside is that the fat content [is] quite high".
Check out the video here:
https://www.tiktok.com/@dyldower/video/7070385220670770433
Meanwhile, some Reddit users are calling the new pizzas an "absolute game-changer".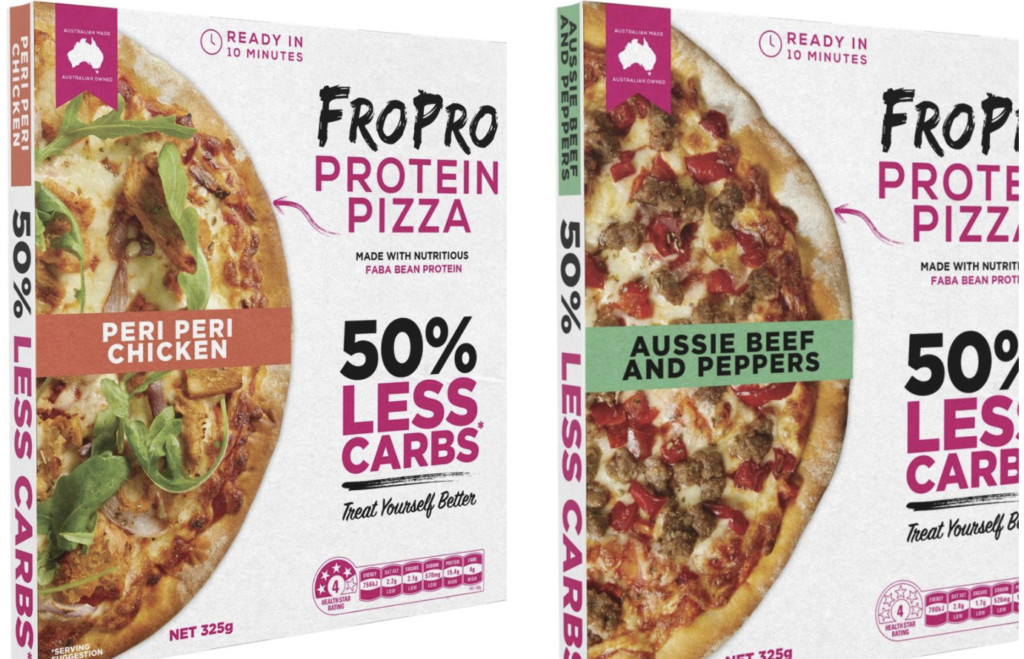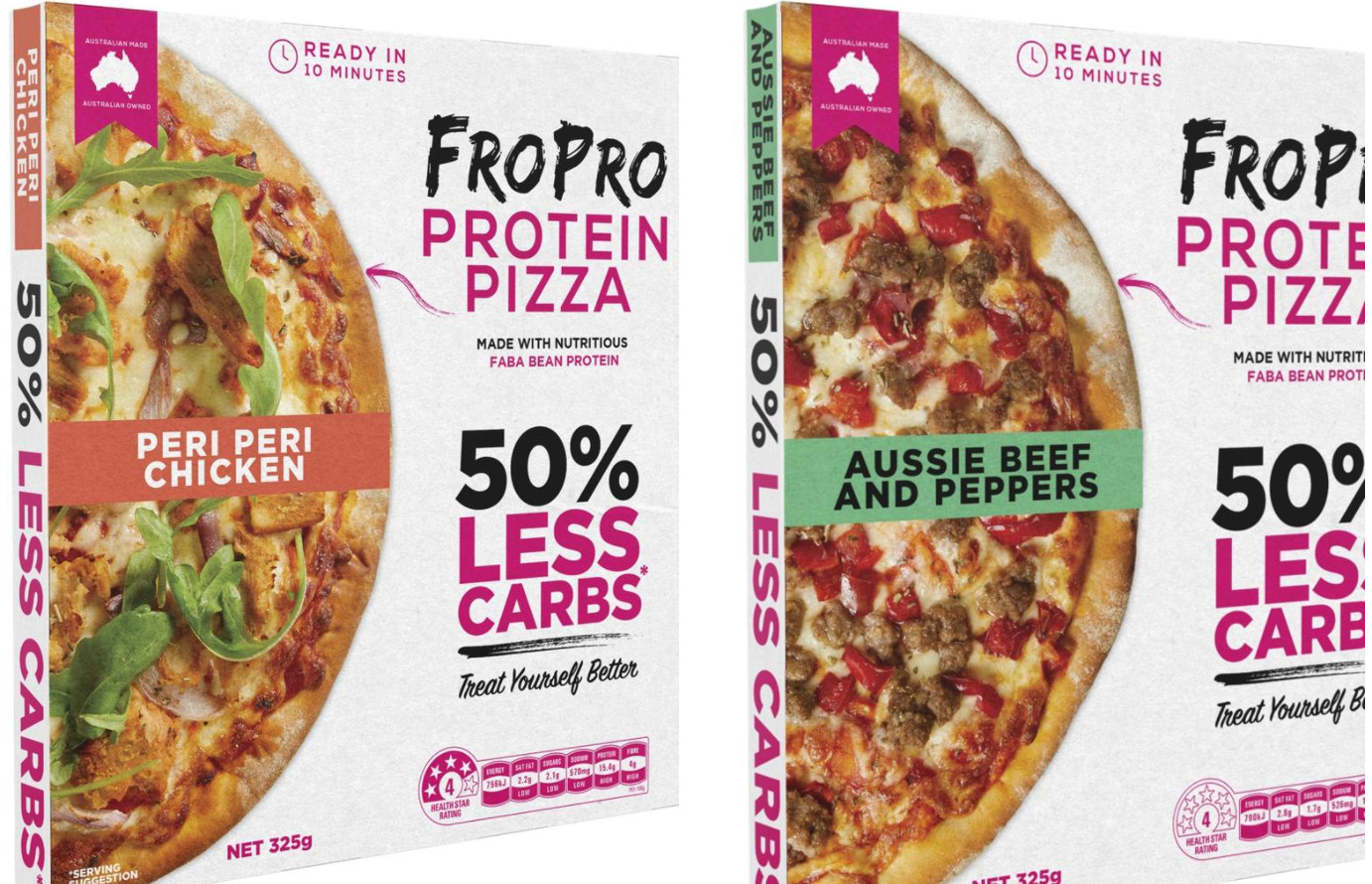 Wait, are the macros actually that good?
With around 600 calories and 50g of protein on average per 325g pizza, it's certainly higher in protein and lower in calories than regular pizza. But how does it compare to say Domino's pizzas? And how does it compare to meal provider pizzas?
Let's break it down. I've tried to find similar pizzas across the board – so we've gone with a classic peri peri chicken.
| | | | | | | | |
| --- | --- | --- | --- | --- | --- | --- | --- |
| Brand | Calories (per 100g) | Protein (per 100g) | Carbs (per 100g) | Fat (per 100g) | Pizza size (g) | Serving size (g) | Price (per serve) |
| FroPro Peri Peri Chicken | 180 cal | 15.4g | 16.1g | 6.1g | 325g | 162.5g | $6.00 |
| Domino's Peri Peri Chicken (classic crust) | 205.8 cal | 9.1g | 26g | 6.5 | 552g | 69g | $2.24 |
| CORE Powerfood's Peri peri Chicken | 183 cal | 16.7g | 19.3g | 3.9g | 300g | 300g | $10.40 |
So looking at this data, the first thing that really jumps out is the disparate serving sizes. You can also see that in terms of calories, there's not a huge difference between the three – but then you look at the serving size of say Domino's versus CORE Powerfood's and you can hardly compare – a 300g meal to a 69g slice of pizza.
While FroPro's Peri Peri chicken does have more protein and less carbs than Domino's (but on pare to CORE's pizza), in terms of fat it's pretty simliar to Domino's pizza.
On pricing, Domino's is cheapest per serve, again, you have to look at the serving sizes. Domino's has 8 servings per pizza, FroPro has 2 servings, and CORE Powerfood's is one serving.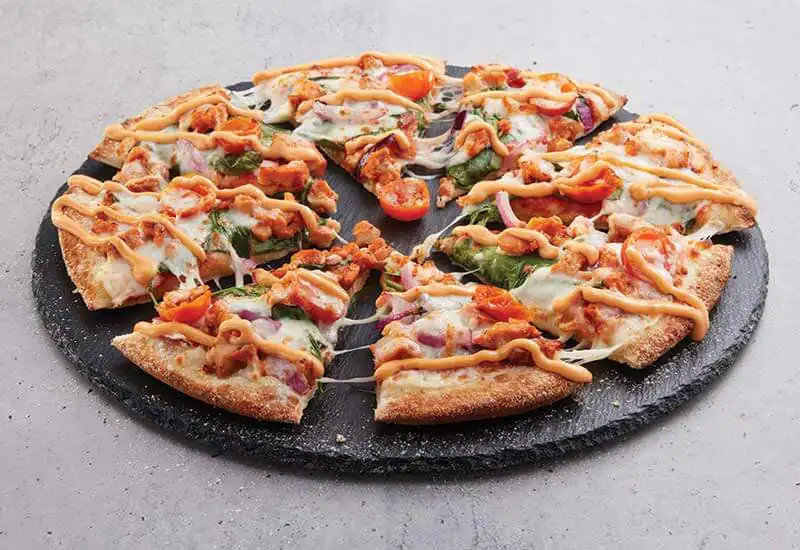 Is FroPro's protein pizza all it's cracked up to be?
At the end of the day, pizza is pizza. If you want a low calorie, high-protien pizza, you're better off making a home-cooked version. But as far as on-the-go pizza offerings go, it's not too bad.
Is it healthy? Anything in moderation is healthy, right? If you don't eat it all the time, then there's no issues here.
Have you tried FroPro's protein pizza yet? Let us know in the comments!