📝 Updates
Run, Don't Walk! Take Advantage of These Current Meal Provider Discounts!
Keen to jump on the meal provider bandwagon? We've got you covered with some of the best discounts and deals going! Get ready to take your meal prep game to the next level.
UPDATED ON Jul 14, 2023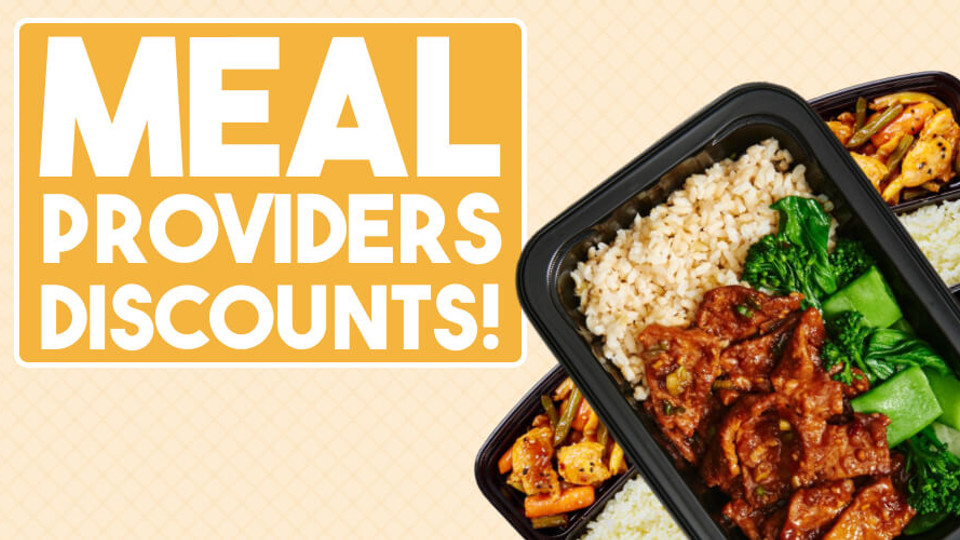 If you're tired of spending hours planning meals, creating a shopping list and grocery shopping, and prepping ingredients every week, you need to level up ASAP with the help of Australian meal providers.
Meal providers are a convenient and time-saving way to enjoy delicious, home-cooked meals without the hassle.
It's a common misconception that using meal providers is more expensive than shopping and cooking yourself. Not only do meal providers save you time (and time is money people!) but they also offer some pretty enticing discounts from time to time – especially if you're a new customer.
READ MORE: Do Meal Provider Kits Offer You Bang For Your Buck?
So, below we've gathered a list of fantastic meal provider discounts and deals you can take advantage of RIGHT NOW.
Bone Apple Teeth, my friends!
Note: Most of these specials are for NEW customers only.
Top Meal Provider Specials
1. Save $95 Across Your First 5 Boxes with Youfoodz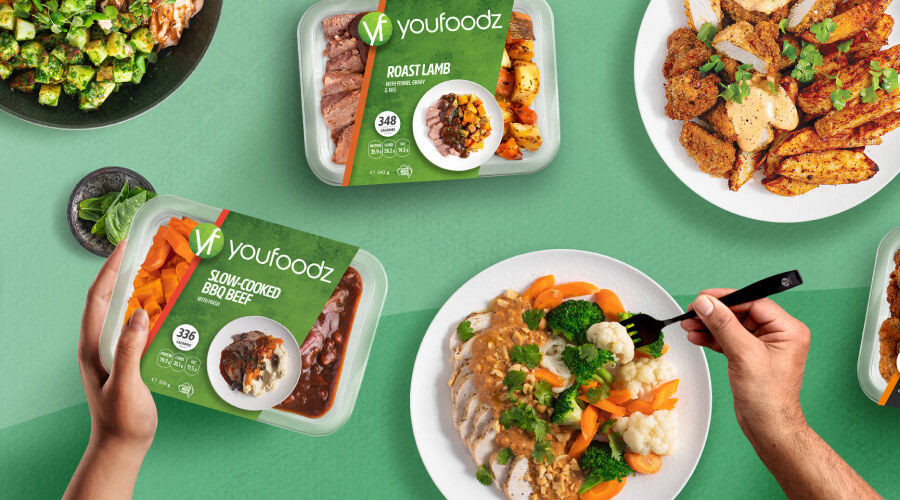 Since 2012, YouFoodz has become a leading meal delivery provider in Australia, serving over 3,000 locations nationwide. Offering fresh, microwavable meals, snacks, and drinks, YouFoodz caters to budget-conscious customers through a subscription-based model. Selected meals are also available in supermarkets across the country for those wanting to try YouFoodz without a large order.
2. Get Up to $130 Off Your First 4 Boxes with HelloFresh 
HelloFresh collaborates with Australian farmers to bring you farm-fresh, pre-measured ingredients in colour-coded meal kits. In just 15 minutes, you can create wholesome dinners using their easy-to-follow recipes. Unlike ready-made meal providers, HelloFresh empowers you to cook meals yourself by sending all the necessary ingredients.
With Veggie, Classic, and Family meal plans available weekly, HelloFresh ensures a diverse range of options. Their chef-curated meals are delivered to most areas across Australia, guaranteeing fresh and delicious experiences for your dining table.
3. Enjoy a Total of $181 Off Throughout Your First 5 Boxes With EveryPlate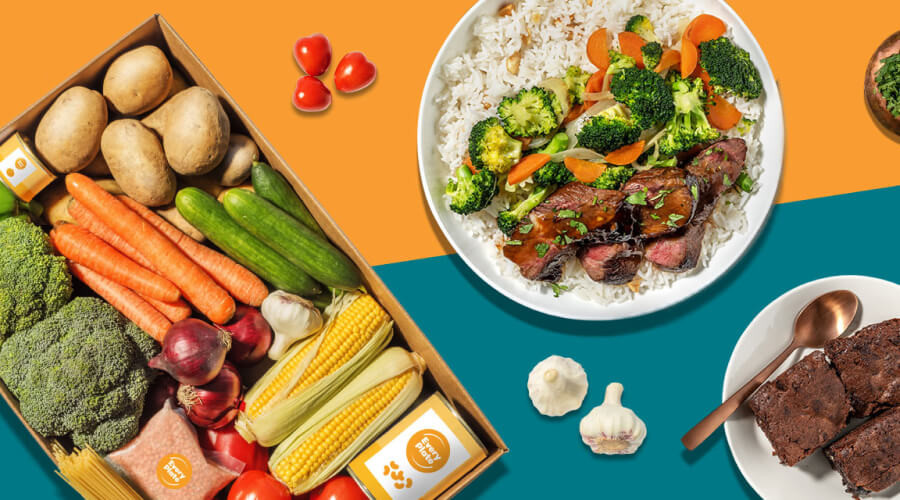 EveryPlate simplifies home cooking by providing a convenient meal kit service. With a range of delicious recipes to choose from, starting at just $4.99 per serving, they make it affordable to enjoy flavorful dinners. Each recipe is designed to be easy to follow, requiring minimal ingredients and a few simple steps.
While EveryPlate operates on a subscription basis, they offer flexibility, allowing you to cancel your subscription at any time before the delivery cut-off. 
4. Get 15% Off Your First Order with The St Food Co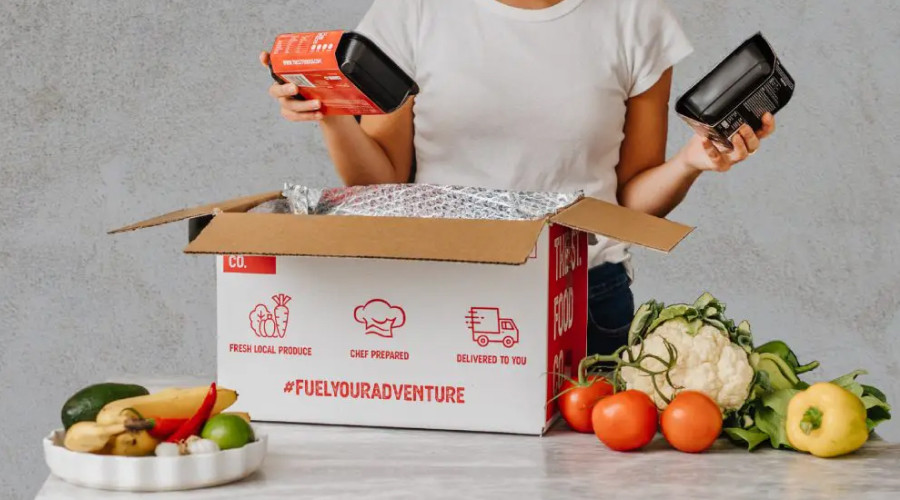 The St. Food Co. is a family-owned, Australian-made pre-made meal delivery service with a team of skilled chefs at the helm. They understand the challenges of balancing a busy lifestyle while still maintaining the desire for delicious meals. With their pre-packaged meals delivered straight to your doorstep, all meals are fresh, made with locally sourced, affordable ingredients.
The St Food Co delivers across QLD, NSW, ACT, VIC and SA, and you can also find some fresh and frozen options at selected Coles, Woolworths, Foodworks and some fuel stations across the country.
5. Save $100 Over Your First 4 Orders with Soulara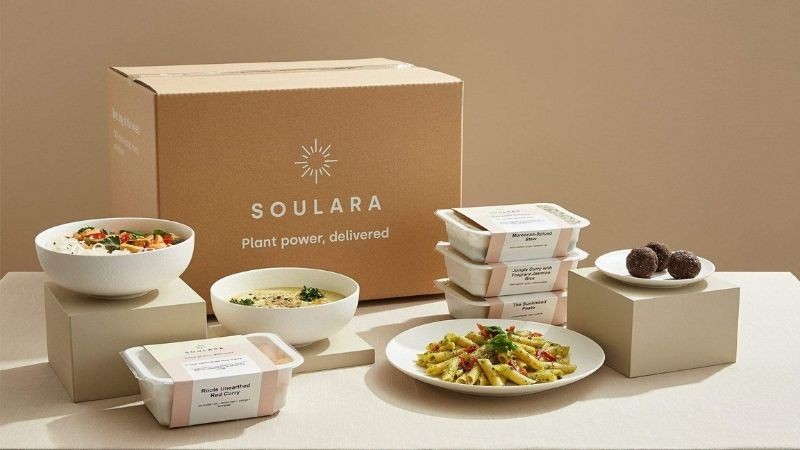 If you're a plant-based lover, you've gotta check out Soulara, one of the leading plant-based meal delivery services in Australia. From the city to more regional areas, if you're a plant-based eater, Soulara's got you covered. Every meal is 100% vegan for peace of mind.
It's a subscription-based service, and you have to choose from a range of dedicated meal plans – from 7 to 24 meals per week. With a rotating menu that's updated every week, you'll never get bored of the same old options.
6. Get $30 Off Your First Order at Food4Fitness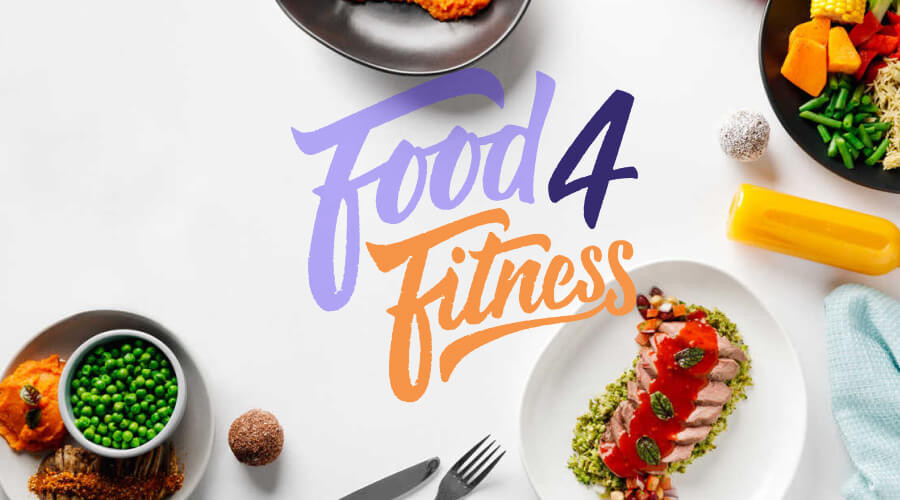 Food4Fitness is a game-changer for bodybuilders, athletes, and fitness enthusiasts. Their custom meal builder allows you to fine-tune your macros and calories to the last 0.05g. No other provider offers the level of customization they do.
You can also choose from pre-made meals, bulk cooked protein, breakfast options, and healthy snacks and treats to support your fitness goals.
Use the code MEALPREP at checkout to save.
7. Save $50 Across Your First Two Boxes with ChefGood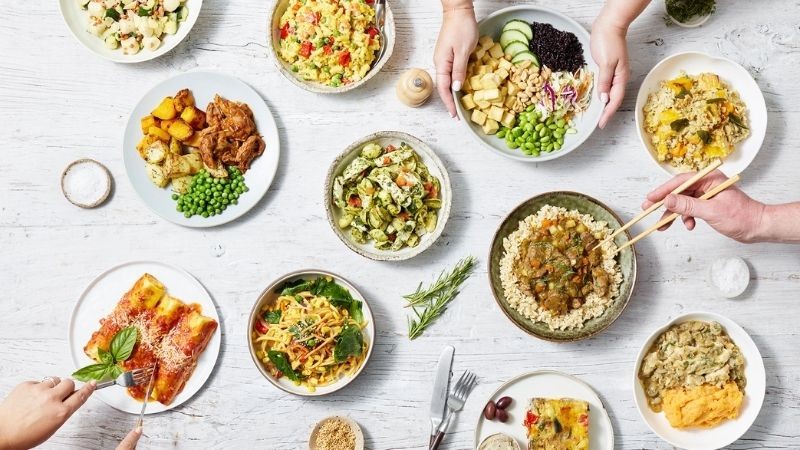 Chefgood is all about making healthy eating a breeze. They bring fresh, seasonal produce right to your doorstep, so you can enjoy delicious meals without spending hours in the kitchen.
What sets Chefgood apart is their commitment to working with local farmers and growers to source the best ingredients. With over 50 meal options to choose from and a brand new menu every week, you'll never get bored.
Their meal plans cater to different goals too. If you're looking to keep things in check, their 'Slim & Trim' plan offers portion-controlled meals with only 350 calories each. But if you're after hearty portions, go for the 'Everyday Wellness' plan. And guess what? They've got you covered with Vegan and Vegetarian options too.
Use the code NEW50 at checkout to save. 
8. Sign Up & Save $40 Across Your First 4 Orders with Workout Meals
Looking to crush your fitness goals but short on time? Workout Meals has got your back!
When it comes to quality, they never compromise. Workout Meals sources only the finest ingredients from Australia and New Zealand, including fresh produce straight from their own farm in Kulnura NSW. That means you're getting the good stuff, straight from the source.
But what sets Workout Meals apart is their tailored approach. Their meals are meticulously crafted by real restaurant chefs and qualified nutritionists who know exactly what your body needs to fuel your workouts. No matter what type of exercise you're into, they've got meals designed to support your fitness journey.
9. Enjoy $100 Off Over Your First 4 Orders When You Join Garden of Vegan's Mailing List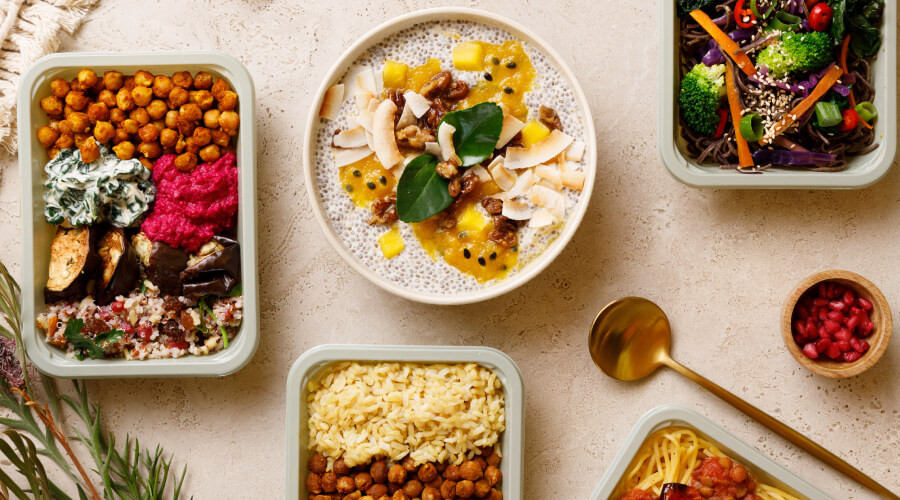 Another excellent dedicated vegan meal provider, you can nabe $100 off your first four Garden of Vegan orders when you subscribe to their mailing list.
Garden of Vegan takes pride in using certified organic, non-GMO, and locally sourced ingredients to create their delectable dishes. With options like the "Meal Box" and "Meal Box plus Fruit Box," you have the flexibility to customise your order to perfectly suit your needs. And the cherry on top? Prices start as low as $79 for a Fruit and Vegetable Box, ensuring that you can enjoy these incredible offerings without breaking the bank.
10. Get $25 Off Your First BeFitFood Order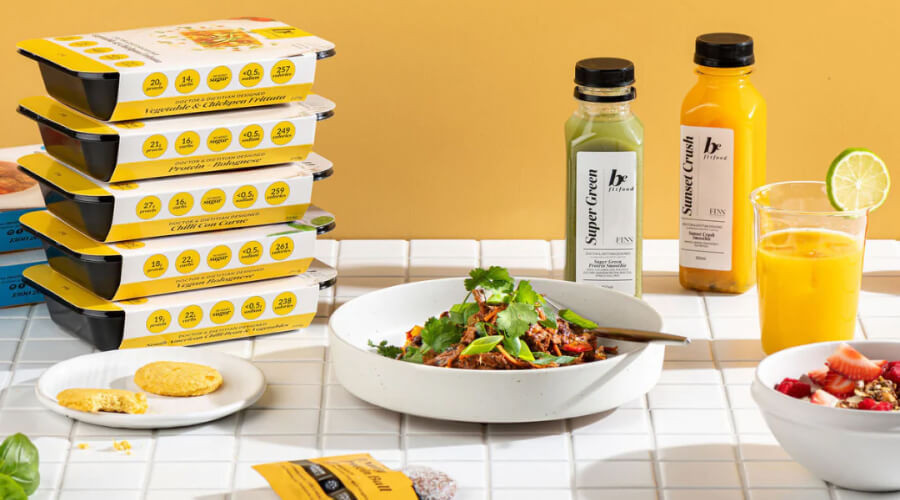 Looking for a meal delivery service that's backed by science and helps you achieve your health and wellness goals? Look no further than Be Fit Food! They offer a range of programs designed to support you on your weight loss journey. 
Their flagship program is the "Weight Loss" program, approved by nutritionists and customizable to suit your desired pace. Whether you prefer a "Rapid" or "Active" approach to weight loss, Be Fit Food has you covered.
Be Fit Food also offers a variety of other options to cater to your needs. From healthy meal bundles and snacks to extras, kids meals, and even gift cards, they have something for everyone.
Use the code MEALPREP25 at checkout to save. 
11. Save up to 15% off Meals When You Order in Bulk at My Muscle Chef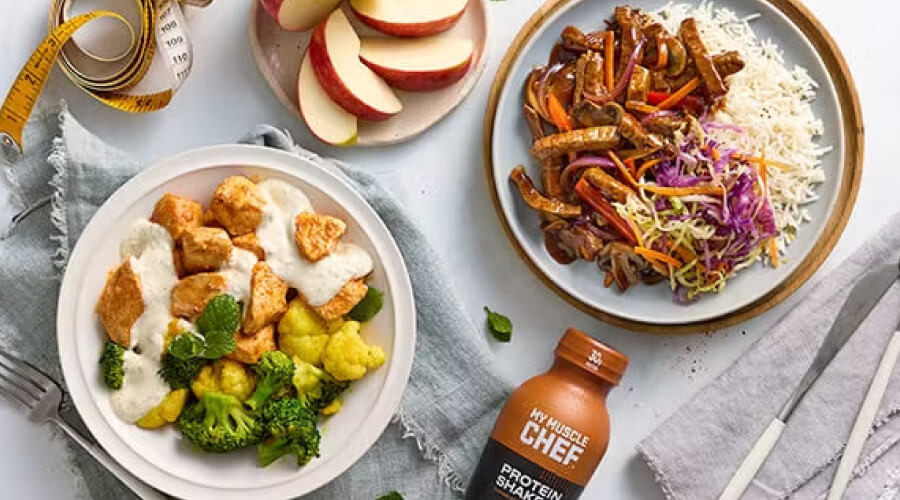 Since 2013, My Muscle Chef has been the go-to source for freshly prepared, high protein meals in Australia. With a dedicated focus on gym-goers and fitness enthusiasts, they have become one of the largest providers in the country.
My Muscle Chef understands that different individuals have specific goals when it comes to their fitness journey. That's why they offer a range of options to cater to diverse needs. You have the flexibility to build your own meal plan, choose from fixed sets of meals tailored for weight loss, muscle gain, or performance, or subscribe to a set meal plan that aligns with your goals.
What's even better is that My Muscle Chef has expanded its reach beyond online orders. You can find their meals stocked at selected petrol stations, Woolworth's, IGA's, FoodWorks, Harris Farms, Romeo's, Drakes, and Cornett's stores across Australia.
Order in bulk (online only) and save up to 15% per order! 
Why Meal Providers?
Let's face it – meal planning, grocery shopping, and cooking from scratch can be a real hassle. The constant brainstorming for recipes, the never-ending grocery lists, and the endless hours spent in the kitchen can drain your energy and time.
Instead of racking your brain for recipes and email ideas, let meal providers take the stress out of your hands.
No more wandering aimlessly through crowded grocery aisles; your meals are delivered right to your doorstep, saving you precious time and energy. With meal providers, you can reclaim your evenings, weekends, and sanity.
But it's not just about convenience – it's about nourishing your body with the right fuel. Meal providers prioritise nutrition, ensuring that each meal is packed with the right balance of nutrients to support your health and wellness goals.
Whether you're counting macros, following a specific diet plan, or have unique dietary preferences, meal providers have got you covered. From gluten-free to vegan, from low-carb to keto-friendly, they cater to a wide range of dietary needs.
So, wave goodbye to the chaos of meal planning and the stress of cooking from scratch. Say hello to the convenience, time-saving benefits, and tailored nutrition that meal providers bring to the table.
Browse Australia's Best Meal Delivery Providers
Haven't found exactly what you're looking for? No worries, we have a database filled with 100+ meal delivery providers with a range of menus and offerings that are sure to tickle ya fancy.
You can also read reviews from countless meal-preppers just like yourself who've tried and tested these providers and given their honest feedback.