Undeniably, I was extremely eager to try out the dishes in the Guest Chef series: Two Indonesian-inspired dishes meticulously put together by Reynold Poernomo, and two French classics plus a vegan cookie exquisitely created by Pierrick Boyer.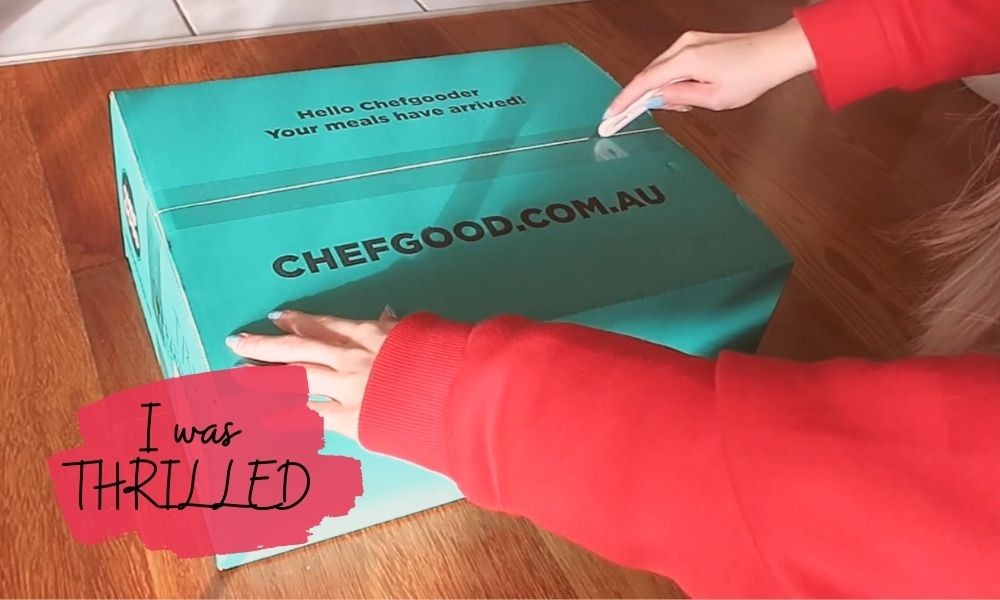 Here's a quick-and-easy table summary of the macronutrient content of the dishes.
| | | | | |
| --- | --- | --- | --- | --- |
| Chicken & Shiitake Meatballs, Red Curry | 1781 (425 calories) | 24.7 | 16.6 | 41.7 |
| Roasted Eggplants & Mushroom, Red Curry | 1695 (405 calories) | 11.3 | 19.1 | 42.5 |
| Croque Mushroom | 1318 (315 calories) | 14.2 | 12.4 | 33.6 |
| Croque Monsieur | 1549 (370 calories) | 19.9 | 16.2 | 33.9 |
| Vegan Cookie | 1157 (276 calories) | 0.8 | 17 | 34.8 |
And let's jump right into my 2021 review of Chefgood's meals!
Score: 9/10 I can't deny that I was pleasantly surprised by the range and diversity of the options available on their live menu. Their menu offers an array of meals for breakfast, lunch, dinner, and snacks, including pasta, sandwiches, wraps, and rice dishes. The range of options is impressive, considering that every dish is hand-crafted from fresh and local produce. Plus, their menus are refreshed weekly. The only thing missing was noodles. And as a massive noodle fan, that was the only let-down for me!
Score: 4/10 Chefgood's earliest delivery window is one week, meaning you'll have to order your meals at least a week in advance. Understandably, the one-week delivery window allows them to prepare just enough ingredients and avoid food wastage. However, this meal service provider industry is brimming with competition. I've seen some offer next-business-day deliveries or 3-business-day deliveries. Occasionally, the factor that can singlehandedly tip your decision is the delivery window. For example, some people want to get their hands on delicious food quickly, or maybe unforeseen circumstances popped up, and they can no longer meal prep as planned. In these cases, a shorter delivery timeframe is the ultimate deciding factor. Disclaimer: This score has nothing to do with the taste of the food.
Score: 9/10 The flavour and macronutrient profile of the food was amazing. The texture was mostly great, but a few things were missing for me. I'll reveal the juicy details further down. Overall, the meals were high-quality, well-balanced, nutritious, and immensely delicious. But, I docked a point because the texture lacked in certain areas.
In-depth Food Review (Guest Chef Series)
Let's kickstart this in-depth review with the dishes from the Guest Chef series!
Reynolds has crafted two savoury meals: The Chicken & Shiitake Meatballs, Red Curry, and the Roasted Eggplants & Mushroom, Red Curry.
The struggle with ready-made meals is retaining the perfect texture. While Chefgood's meals are all fresh and not frozen, it's a daunting task preserving the texture. This is especially the case when both the wet and dry ingredients sit together in an uncompartmentalised container for several days.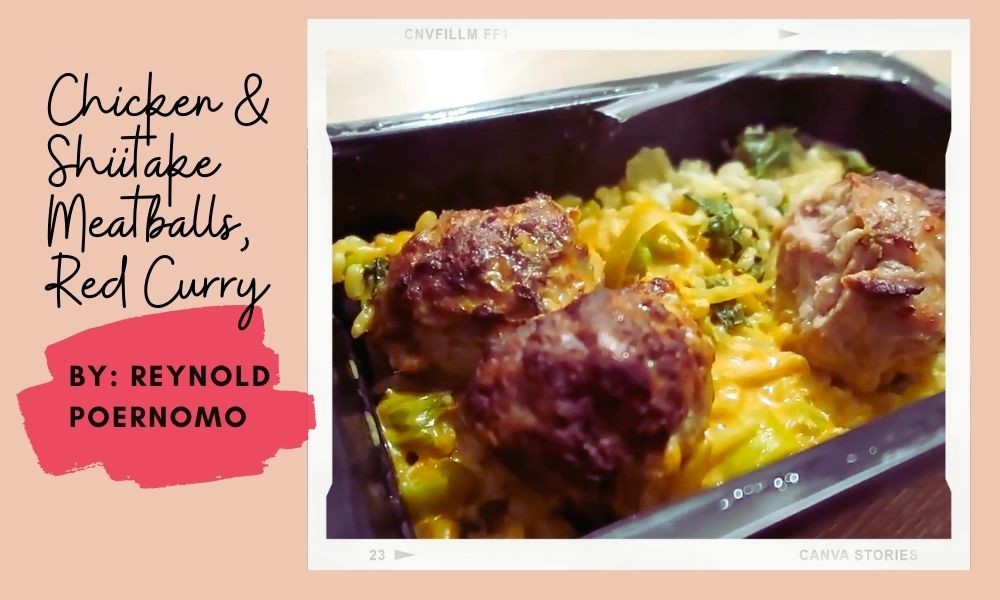 Can I just say, though, that I was incredibly impressed with the Chicken & Shiitake Meatballs? They somehow managed to keep the texture of the dish. While the meatballs added beautifully to the meal's texture, the crunch from the celery further enhanced it. Plus, the rice was cooked to perfection, and it was an absolutely delicious dish!
However, I'm not too sure how to feel about the Roasted Eggplants & Mushrooms. This dish erred more to the mushy side. Because I tasted the previous dish first, which I frankly think is superior in comparison, this dish doesn't land very high in my books.
Let's move on to Pierrick's dishes, the Croque Monsieur, the Croque Mushroom, and the Vegan Cookie. Without a doubt, I was 100% blown away by the vegan cookie. If you were to blindfold me and give me that cookie, I would not be able to tell it apart from any other chocolate chip cookie. In short, Pierrick's professional skills were beautifully translated through the taste and texture of that darn delicious treat!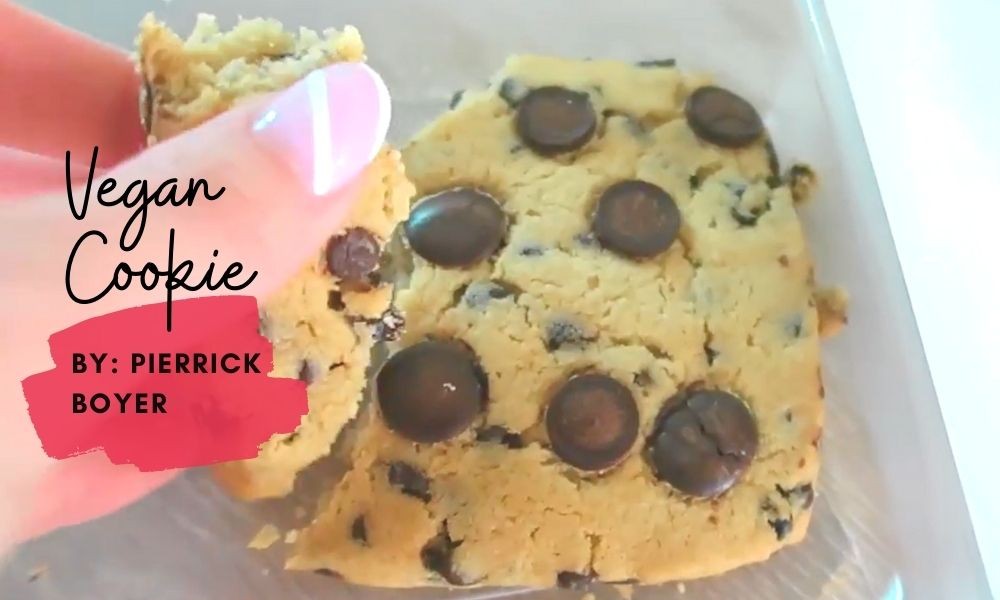 His other two dishes were the Croque Monsieur and the Croque Mushroom. They presented me with the choice of microwaving it or putting it into the oven. In my best attempt to preserve the crispiness of the cheesy layer and the texture of the dish, I chose to heat it up in the oven.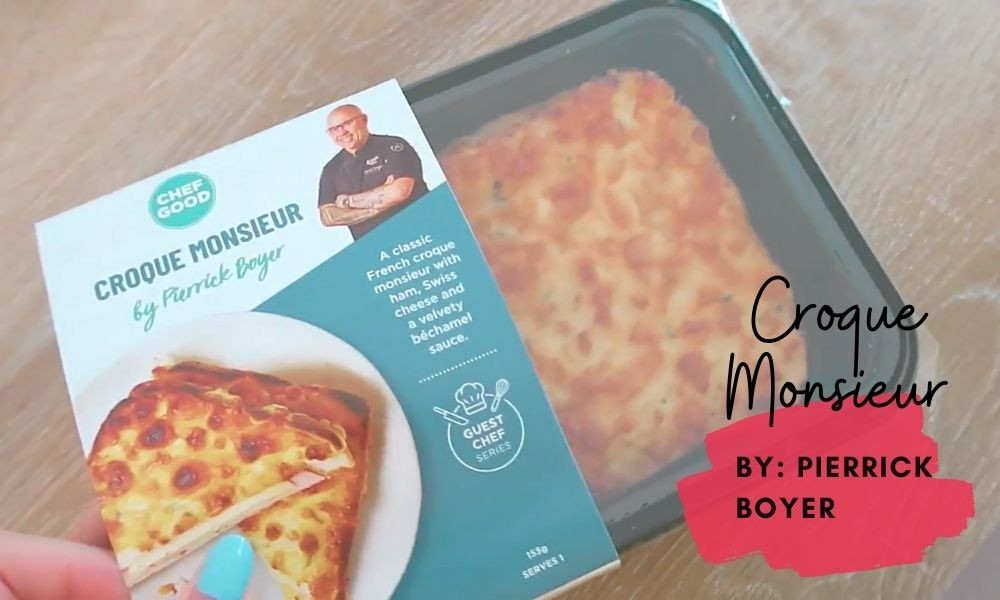 Unfortunately, the bread still tasted soggy the beautiful layer of melted cheese coating wasn't as crisp or stringy as I had hoped. Understandably though, the meals were ready-made, so maintaining the texture for these dishes was a close-to impossible feat.
In-depth Food Review (Chefgood's Meals)
Let's talk about the rest of the meals I had during that week.
Chefgood's meals never fail to excite me. And you may call me greedy, but I always have trouble picking what I want to eat because I just want everything on the menu!
As a whole, the meals were superb flavour-wise. Many of their meals incorporate a generous serving of veggies, which is impressive. In terms of macronutrients, their meals check every box. They're fantastic for someone conscious of their daily calorie intake or trying to lose weight!
I've also begun paying more attention to the texture of the dishes I eat. It's pretty common for ready-made meals to have a squishy, mushy, and soft texture, especially if they've been sitting in your fridge for a few days. Personally, if I have something mushy for 5 or 6 days a week, I feel like I'm eating baby food. And I don't know about you, but that's not something I'm fond of.
For me, I felt that a few of the meals lacked in terms of texture. However, one beautiful dish that stood out to me and ticked every single box was the Kasundi Beef, Black Rice, & Veggies. This dish incorporates tender and juicy beef mince with a large portion of vegetables, including kale, carrots, and peas.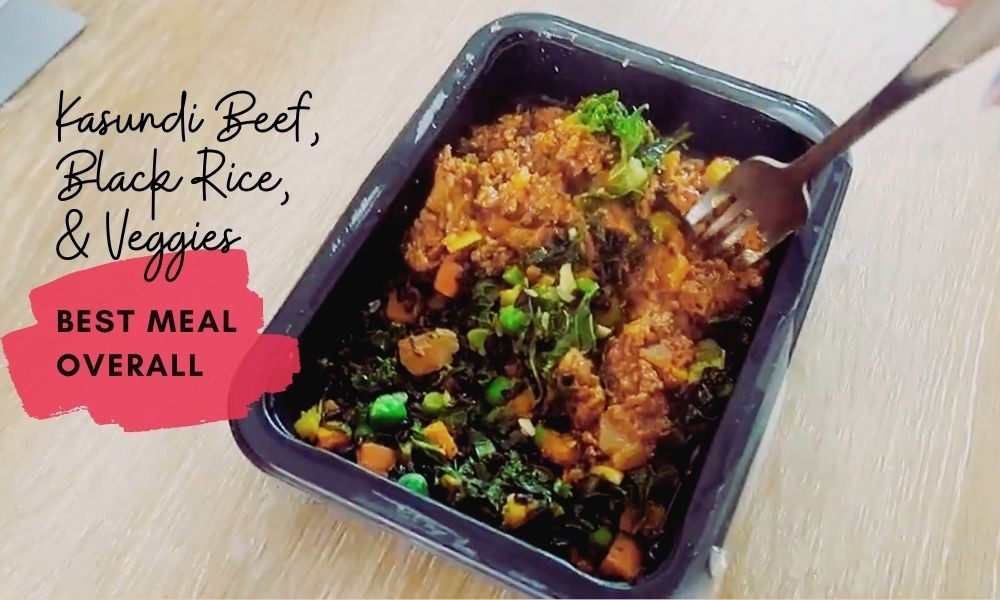 The ingredients in the dish came together perfectly. The vegetables brought vibrant colour to the meal. And while I'm not a huge fan of kale, it exquisitely balanced out the flavours of the dish. The incredibly delicious combination and well-balanced texture made this dish a phenomenal standout to me!
Final Takeaway: Chefgood Review 2021
Overall, Chefgood walks the talk. They deliver high-quality, nutritious, and tasty meals with decent portions to offer a hassle-free experience.
The only thing that vastly reduced their score is their 1-week delivery window. Say you don't need something quickly, or perhaps you've planned ahead and can afford to wait a week or so for your meals. In that case, Chefgood is definitely a must-try!
On a side note, the Vegan Cookie is to die for. Words alone cannot capture how much I love that cookie. Needless to say, you'll catch me dancing on cloud nine if they choose to keep it around!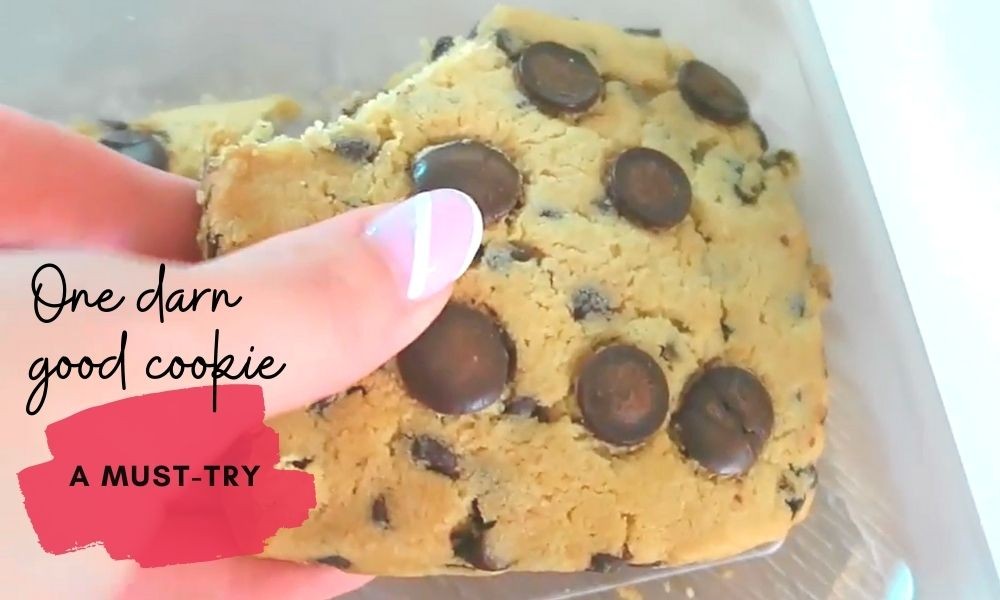 You can order their dishes online with the button below!