📕 Guides
8 Best Rice Cookers In Australia 2023 (Meal Preppers Edition)
Nothing beats the pure satisfaction of digging into the perfect bowl of steaming hot, fluffy rice. But in the kitchen, things don't always go according to plan, right?
UPDATED ON Sep 05, 2023
#

NAME
Cooking functions
Price (AUD)
Cooking or steaming rice, cooking sushi rice, sticky rice, porridge, and cake, fast cook, reheat, and automatic keep warm
159
Cooking or steaming rice, steaming foods like vegetables or fish
59
White rice/mixed, quick cook, sushi rice, brown rice, porridge, keep warm function
293
Quick cook/steam, white rice, brown rice, porridge/soup, keep warm
98
Automatic keep warm and steaming function
49
Auto-cook programs for brown rice, white rice, quinoa, and more
119
Glutinous rice, brown rice, mixed rice, germinated brown rice (GABA), multi-cook, porridge, keep warm function
389
White rice, quinoa, brown rice, porridge, clay pot rice, slow cooker function, steaming, cake/bread
195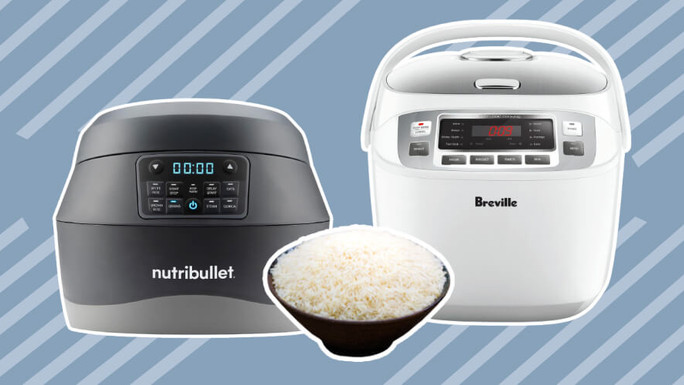 Cooking rice can be challenging, especially when utilising traditional methods. And sometimes, our kitchen endeavours and experiments can spiral into a catastrophe. In the end, we're left with unappetising, undercooked rice or mushy, overcooked rice.
If you're looking to ditch the fuss and hassle once and for all, consider getting a rice cooker! These appliances make cooking rice and cleanup a breeze so that you can bid farewell to globby messes on the counter. Plus, if you're a meal prepper and a massive fan of rice, getting a trusty rice cooker will save you a substantial amount of time and energy!
But with the thousands of products readily available on Amazon and departmental stores, picking the perfect rice cooker can feel like a maze. Nevertheless, we've got you covered. Here's a list of the 8 best rice cookers in Australia, plus a mini Australian buying guide that will walk you through your selection process!
8 Best Rice Cookers In Australia
We hope the above tips help navigate you towards selecting the best rice cooker for yourself. And while you're at it, why not check out our list of the top 8 rice cookers in Australia. While everyone's preferences differ, you might find one that checks all the right boxes for you!
Best Large capacity
Breville The Smart Rice Box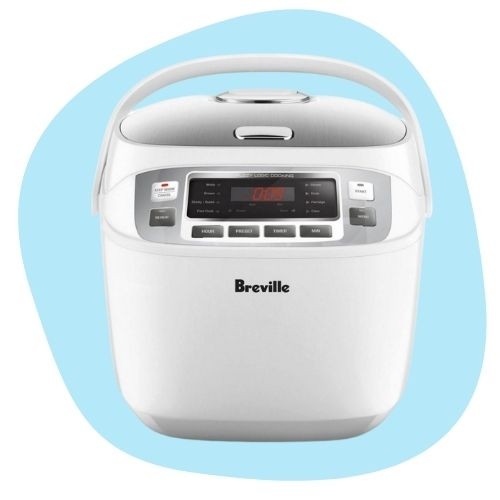 Cooking functions: Cooking or steaming rice, cooking sushi rice, sticky rice, porridge, and cake, fast cook, reheat, and automatic keep warm
Capacity (uncooked rice): 10 cups
What's good?
Fuzzy logic technology (can cook different types of rice)
Ceramic-coated PFOA-free inner pot
Programmable digital timer (to preset cooking times)
Simple user interface for preset programs (brown rice, reheat, quick cook, etc)
What's not so good?
Etched markings on the inner pot are hard to read
Keep warm function may be too hot (based on user reviews)
This rice cooker operates on fuzzy logic technology. Hence, it can automatically calibrate cooking temperature throughout the entire process to achieve consistent and optimum results for each type of rice, including sticky rice and sushi rice.
Besides that, this appliance is also equipped with an anodised ceramic-coated PFOA-free inner pot, a LED display, and a simple and user-friendly program panel for easy operation. Plus, its large capacity (10 cups) makes it's a great candidate for meal preppers!
The Smart Rice Box has garnered contrasting user reviews. On one end of the spectrum, users remark that this appliance is one of their most worthy investments and blows the competition out of the water due to its ability to handle different types of grains. These users have tried cooking sushi rice, basmati rice, coconut rice, brown rice, and good ol' white rice without any hiccups or failed cooking endeavours.
Additionally, users love that the appliance comes with an in-depth manual and cooking instructions. Plus, the 'beeping' alert is a nice touch that signals the end of the cooking process.
However, some others comment that the keep-warm function isn't calibrated to an optimal temperature and is, unfortunately, too hot. Hence, if you do not switch this device off within a reasonable time frame, the rice starts to crust and stick to the bottom of the inner pot, making cleaning a chore.
Another detail that several users pointed out is the marking inside the inner pot, which are etched on rather than embossed. Hence, those markings can be challenging to read, and some users find this an utter sore!
Sunbeam Rice Cooker And Steamer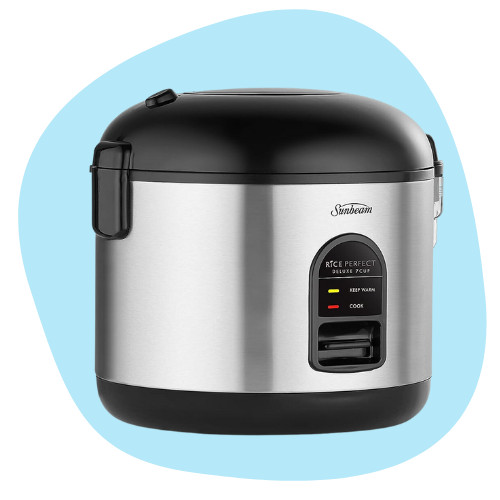 Cooking functions: Cooking or steaming rice, steaming foods like vegetables or fish
Capacity (uncooked rice): 7 cups
What's good?
Simple one-push single button operation
Comes with steamer insert
Has a non-stick pot
What's not so good?
Steam outlet is positioned next to the handle
If you're searching for a larger-capacity rice cooker that won't burn a hole in your pocket, consider this Sunbeam rice cooker! It comes equipped with a one-push, single-button interface that makes operation simple and easy, but this also means that it does not have preset programs specific to various grain types.
A steaming tray is included in the package, allowing the appliance to multitask by steaming fish or veggies while cooking rice. Plus, the non-stick inner pot allows for easy cleaning. This model also features a condensation collector to prevent extra moisture from collecting and ruining the cooked rice.
Based on users' experience, many absolutely love the simplicity and practicality of this no-fuss basic appliance, commenting that it has consistently produced impressive results and fluffy rice for families and bigger groups.
Nevertheless, you need to be careful when opening the lid. The steam vent is positioned next to the handle, so you'll have to be cautious when opening it up to prevent any injuries or accidents.
Best Mini
Japan ZOJIRUSHI Rice Cooker 0.54L NS-LLH05-XA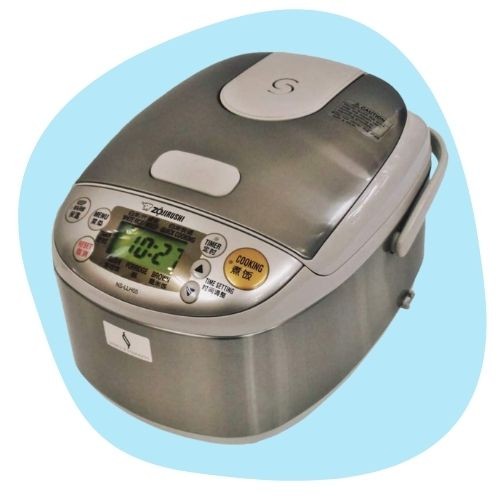 Cooking functions: White rice/mixed, quick cook, sushi rice, brown rice, porridge, keep warm function
Capacity (uncooked rice): Around 2-3 cups
What's good?
Microchip-computerised (can handle various types of rice)
Detachable lid for easy cleaning
Compact and space-saving
What's not so good?
Small capacity for price
Requires Australian plug adaptor
The Japanese brand, ZOJIRUSHI, is well-known for its manufacture of high-quality rice cookers that churn out restaurant-style and beautifully textured rice. And if you have had many disappointing experiences with cooking brown rice using other brands or models, this rice cooker is a formidable candidate to add to your must-buy list!
Yet another rice cooker that operates on a microchip, the ZOJIRUSHI rice cooker can handle brown rice, mixed rice, porridge, and sushi rice like a boss. At the same time, its coated non-stick stainless steel inner pot distributes heat evenly to ensure optimal texture and results!
According to user reviews, this model passes with flying colours when given the task of cooking brown rice, and several have observed excellent outcomes when cooking porridge or oats. Furthermore, users like that the lid is detachable, as this allows for easy cleaning and maintenance.
However, for the price, this rice cooker can't take on a large amount of rice (about 2-3 cups of uncooked rice or a 0.54-litre capacity). Based on user reviews, this model is better suited for one-person or two-person households, and attempting to cook a big batch of rice may cause the contents to bubble over into a disastrous mess! Hence, this may not be the optimal choice for meal preppers.
But if you're regularly whipping up smaller portions of rice, then this model can reliably cook small amounts to perfection!
TIP: You will need an Australian adaptor plug to use this model. Some sellers include this as part of the package, while you might have to pay a little extra to add on the adaptor on other shopping platforms. Finding replacement parts in Australia can be challenging, which is another downside to this purchase.
Panasonic SRDF101WST Rice Cooker – 5 Cup Capacity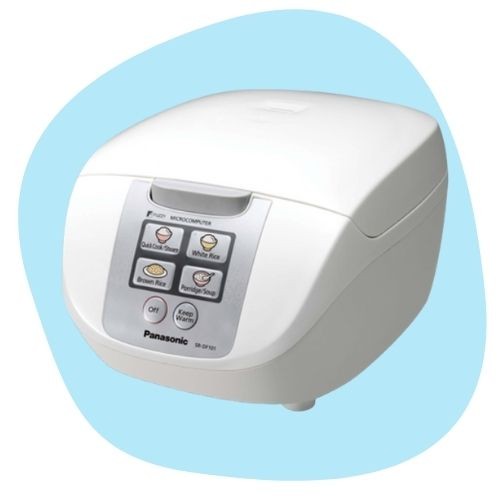 Cooking functions: Quick cook/steam, white rice, brown rice, porridge/soup, keep warm
Capacity (uncooked rice): 5 cups
What's good?
Fuzzy logic technology (for various types of grains)
Simple one-touch operation to select from 4 preset programs
5-hour keep warm feature
What's not so good?
Lengthy cooking duration
Water tends to pool and accumulate around the lid and edges (no condensation catcher)
This Panasonic rice cooker comes equipped with a microchip (fuzzy logic technology) that fine-tunes temperature and heat emission throughout the cooking process. The result is perfectly cooked fluffy rice with a beautiful texture, as long as you hit the correct rice and water ratio!
Since this rice cooker can formulate independent judgement calls, the temperature and cooking duration are automatically adjusted based on the ingredients used and the cooking environment. This way, you can strut out of the kitchen with peace of mind that you'll end up with flawlessly cooked rice!
Plus, the dome-shaped lid design prevents moisture from dripping onto cooked rice. This rice cooker automatically switches to the keep-warm function once cooking is complete, so you'll always get a bowl of piping hot rice.
Moreover, the user-friendly one-touch operation allows you to select between four different programs to accommodate various needs. This includes quick cook/steam, white rice, brown rice, and porridge/soup.
Based on user reviews, this rice cooker gets the job done with a simple push of the button. It aces the task of cooking fluffy white rice, and some users also note that it's a handy appliance for steaming buns and dumplings!
But before dropping your cash on this appliance, there are a few drawbacks that users have pointed out. Firstly, the rice cooker does not emit any 'beep' sound to signal that the rice is ready to eat. Other than that, some reveal that this rice cooker takes around 2 hours to complete the cooking process for brown rice, while white rice can take about an hour, which they find absurd.
Furthermore, while the brand boasts of its dome-lid design, this idea has its share of flaws. Users note that water tends to pool and collect around the lid and plastic hinges, which is a pain to wipe and clean after each use.
BREVILLE – LRC210WHT – THE SET AND SERVE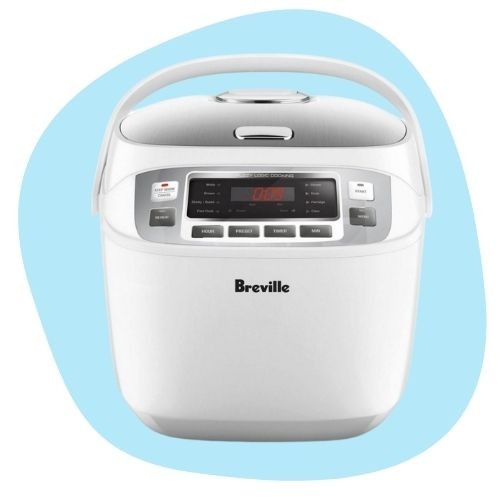 Cooking functions: Automatic keep warm and steaming function
Capacity (uncooked rice): 8 cups
What's good?
Affordable price
Comes with a toughened glass lid for easy monitoring
What's not so good?
Rice burns and sticks to inner pot (according to user reviews)
The Set And Serve is another large-capacity rice cooker that won't wring your wallet dry! Featuring a BPA-free steam tray that sits under the lid, this kitchen appliance can double up as a handy veggie or small fish steamer! Moreover, the Set And Serve also comes with an aluminium non-stick cooking bowl to ease cleaning, a toughened glass lid and vent, plus an automatic switch-to-keep-warm setting.
This appliance does not mindlessly stay on the keep-warm setting, as it will automatically shut off after the 5-hour mark is reached. Also, this wallet-friendly appliance is perfect for medium to larger-sized families, as it can handle up to 8 cups of uncooked rice in a single batch!
Users are massive fans of the simplicity of this basic no-frill device and the convenience it offers. While the auto shut-off feature reduces the possibility of crusted bottoms and charred rice, some users still note that the rice becomes tough if the device is left in its keep-warm setting for longer periods. And in fact, numerous users remarked that the rice burns and sticks to the inner pot even when the cooking instructions are followed. Hence, it may take some trial and error to find the proper ratio.
NutriBullet Everygrain Cooker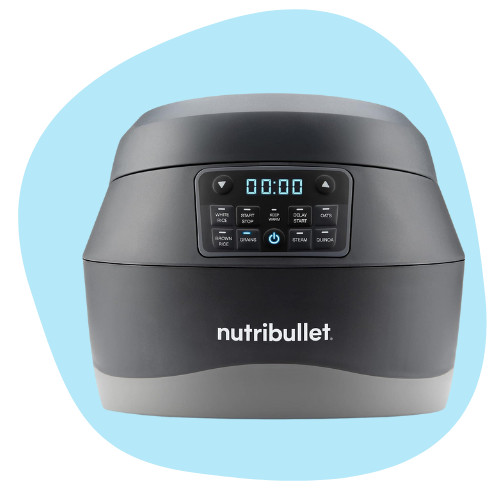 Cooking functions: Auto-cook programs for brown rice, white rice, quinoa, and more
Capacity (uncooked rice): 5 cups
What's good?
Auto-cook program for different grains and steaming
Comes with a non-stick pot
Has delay start and keep warm features
What's not so good?
Takes a while to cook
Non-detachable lid can be difficult to clean
If you're looking for an easy-to-operate rice cooker that can handle different types of grains, this NutriBullet Everygrain Cooker fits the bill. The rice cooker comes with 5 automated programs for different grains and steaming foods. It also has an automated keep-warm and delay start feature, so you'll come home to freshly cooked rice each time.
The steaming basket included in your purchase allows you to cook rice while steaming foods like vegetables and fish at the same time.
Users enjoy the set-and-forget feature of this rice cooker. The inner bowl also comes with etched markings to help you measure the amount of water added to the inner pot. Based on reviews, this device can yield perfect results with different types of grains.
That said, it can be a hassle to clean. The non-detachable lid may complicate the cleaning process, and you might notice steam pooling up around the lid after cooking.
CUCKOO Rice Pressure Cooker 10 Cups CRP-P1009S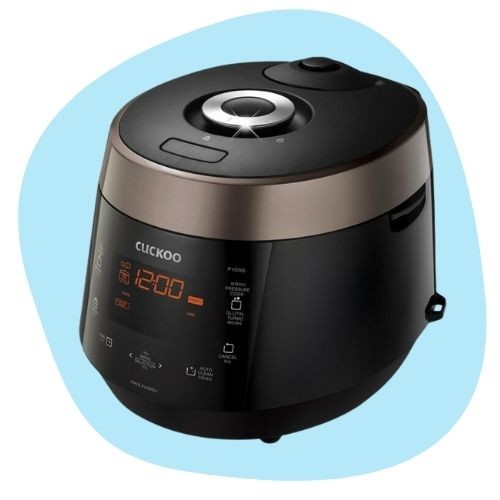 Cooking functions: Glutinous rice, brown rice, mixed rice, germinated brown rice (GABA), multi-cook, porridge, keep warm function
Capacity (uncooked rice): 10 cups
What's good?
Designed to handle different types of rice (including germinated brown rice)
Voice navigation built-in (English, Korean, and Chinese)
14 safety features
11 cooking functions
Auto steam-cleaning feature
You could label this as the embodiment of state-of-the-art rice cooking technology, and it's no wonder that this appliance is matched with such a high price tag (highest in our list)! The CUCKOO Rice Pressure Cooker is built with an impressive slew of functions. Unsurprisingly, the brand takes tremendous pride in this rice cooker's ability to whip up the perfect batch of ready-to-eat germinated brown rice with just one push of a button!
What is germinated brown rice?
According to research, the process of germinating brown rice serves to enhance its taste and nutritional value. Germinated brown rice is generally considered healthier than white rice as it is denser in nutritional components such as minerals, vitamins, essential amino acids, and dietary fibres. Furthermore, germinated brown rice brings other health benefits, such as lowered blood pressure, improved immune system function, reduced risk of certain cancers, and better blood sugar management. [2, 3]
This appliance can handle various types of grains, such as brown rice, germinated brown rice, white rice, and glutinous rice. Furthermore, it comes with a unique non-stick diamond coating on the inner pot and an auto steam-cleaning feature that helps you keep your rice cooker clean and hygienic.
What's more? Well, this beast of a device has voice navigation (in English, Korean, and Chinese) built-in, plus an array of 14 safety features to enhance user experience and safety! And in case you're wondering, this model is the Australian variation with an Australian plug.
Based on user reviews, many had concerns about the high price and were initially hesitant to purchase it. However, users remark that they are delighted with their purchase.
This rice cooker offers massive versatility (users have tried cooking meat and vegetables and even baking cakes) and a convenient auto-steam cleaning function. According to them, this appliance never failed to rustle up large batches of fluffy and perfectly cooked rice, including long-grain rice, brown rice, white rice, and sticky rice.
It seems like the only downside is its high price tag, but for the 11 cooking functions, large capacity, and impressive unique features offered, this could prove to be a worthwhile investment (if you make full use of all its functions)!
Panasonic Premium 10-Cup Rice & Multi Cooker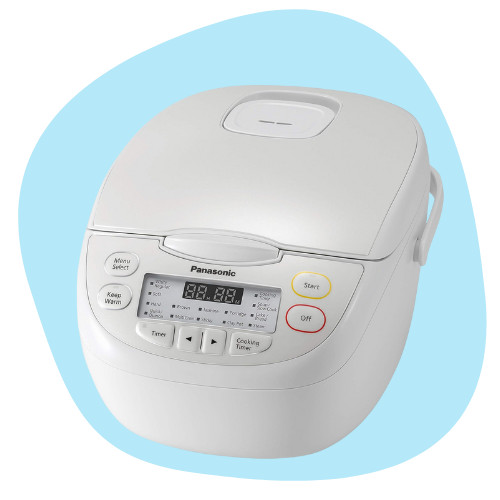 Cooking functions: White rice, quinoa, brown rice, porridge, clay pot rice, slow cooker function, steaming, cake/bread
Capacity (uncooked rice): 10 cups
What's good?
16 auto-cook programs
Detachable inner lid and steam vent
Large capacity
What's not so good?
Flimsy steaming basket
Lengthy cooking duration based on reviews
If you're looking for a product that has the right balance between price, features, and function, then this rice cooker may just fit the bill.
This Panasonic rice cooker comes with 16 different programs that enable you to whip up a range of different grains and ingredients, including brown rice, porridge, and quinoa. You can even choose your preferred texture of white rice (hard, soft, and regular).
Based on user reviews, this rice cooker is easy to operate and delivers impressive results each time, especially at its current price point. It also has a handy timer and a keep-warm function. However, some users have pointed out that the steaming basket is a little flimsy and does not feel durable.
How To Choose The Best Rice Cooker (A Complete Guide)
Hey, we completely understand! One frustrating kitchen nightmare is having to clean off crusted rice residues stubbornly glued to the bottom of the pot.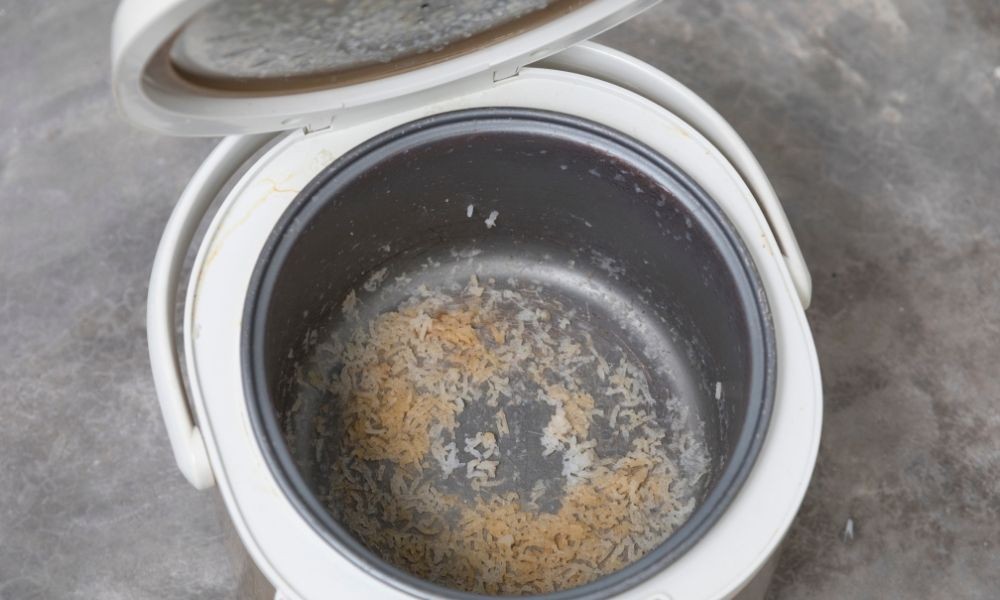 While the solution to this problem is an interplay of various factors (such as getting the correct rice to water ratio), purchasing a rice cooker well-suited for your needs will greatly propel the odds in your favour!
We're here to help you pick the right one. These are several considerations you may wish to keep in mind while you're hunting for the perfect rice cooker!
1. Does capacity matter?
You might chance upon many brands that offer a plethora of various models with different capacities and functions. Sometimes, the difference in price between a 5-cup capacity and 10-cup capacity appliance with exactly the same features could be around 10-20 dollars. Despite this minimal price difference, we suggest you get a capacity that best suits your day-to-day needs.
If you meal prep regularly, getting a larger capacity rice cooker will be a strategic choice. Bigger batches of rice can be portioned out into individual containers for storage in the fridge, and this is a fantastic way to save time and energy!
Nevertheless, for the rest of us who don't fancy rice that had been stored overnight, picking a cooking assistant depends on how much rice you (and your household members) eat. If you only cook 1 or 2 cups of rice a day, it's wiser to stick with a 3-cup capacity rice cooker. A 5-cup rice cooker would be suitable if you cook 2 to 5 cups, while a 10-cup capacity device is perfect for large families that cook 5 or more cups at once!
Now, you may be thinking, 'But what if guests come over? And it's only 20 dollars more for twice the capacity!"
Admittedly, getting a large capacity rice cooker sounds like a more worthwhile purchase. Still, there are several reasons why you should pick a rice cooker with a capacity best suited for the amount of rice you regularly prepare.
Having too little rice in the pot can cause uneven heat distribution, and the end product will likely miss the mark of quality. Additionally, cooking too little rice can also reduce the lifespan of your appliance as your inner pot may be damaged progressively.
On the flip side, having too much rice in a small rice cooker can cause undesired spillage. The contents may bubble over, possibly damaging your electrical appliance and leaving behind an awful mess to clean up!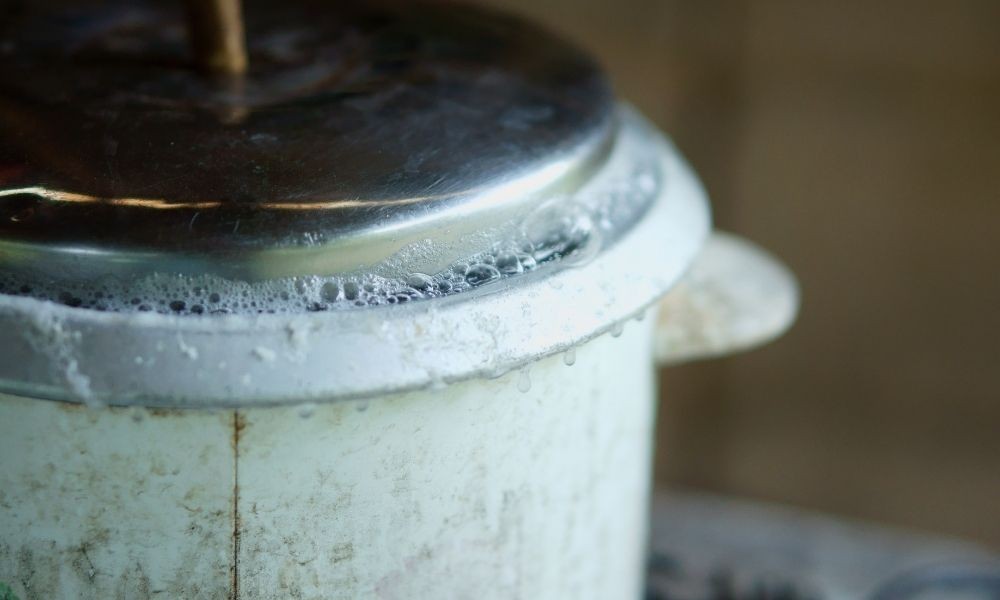 So to save your time (and rice cooker), select one with a capacity that suits your daily needs best. And if you have guests over, it never hurts to whip up two batches of rice just for that special occasion.
2. What do you want to cook?
Yes, rice cookers are designed to cook rice exceptionally well, but the types of rice you choose to cook can affect your selection process. All rice cookers cook white rice perfectly, as long as you follow the instructions. However, some don't do too well with brown rice or sticky rice, which is where you'll need to shortlist options.
Additionally, some rice cookers come with unique features and preset programs that allow you to rustle up perfect batches of quinoa, oats, sushi rice, congee, porridge, and risotto with just one push of a button. Numerous models also include steaming trays or steam baskets that enable you to steam veggies or fish while cooking rice, so you'll be killing two (or more) birds with one stone!
3. Are you looking for versatility?
Besides cooking rice or steaming veggies, you might be keen on a versatile multi-function rice cooker or a multi-cooker. These embodiments of impressive technology come with a slew of functions, such as slow cooking, pressure cooking, steaming, rice cooking, sauteing, and warming.
Plus, you can bet on saving a ton of kitchen counter space! You'll need only a single appliance as these multi-functional cookers are jam-packed with a whopping number of varying functions, likely leaving your other kitchen appliances jobless!
Of course, these multi-cookers and multi-function rice cookers are paired with a higher price tag, but for the number of cooking functions they offer, we would say they're a valuable investment to consider.
4. What type of rice cooker works best?
This article will cover three types of rice cookers, namely, the jar-o-mat, traditional, and micro-computerised rice cooker. There isn't one clear-cut winner or best kind, so to speak. Ultimately, it depends on why you need it and what you prefer.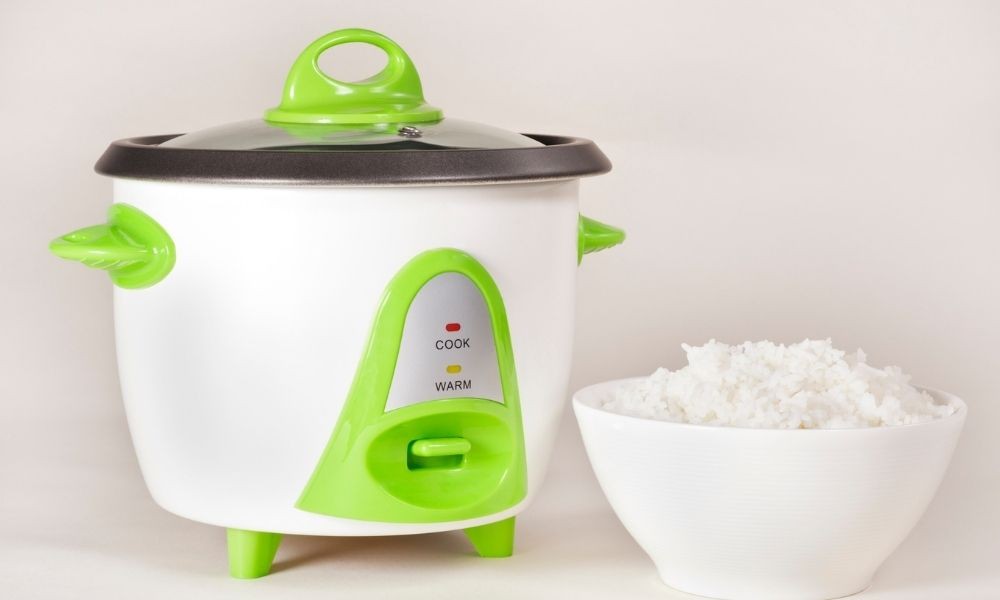 Traditional/conventional rice cooker
This type usually functions on a simple one-push operation (on/off button).
It can switch automatically to the keep-warm function once the rice is cooked.
The traditional rice cooker seldom comes with other extensive features.
It may come with a metal or see-through glass lid. Heat and steam can escape as the lid does not tightly seal the opening, which may lead to uneven cooking or crusting.
The heating element is located at the bottom.
It's generally easy to use and best suited for plain white rice.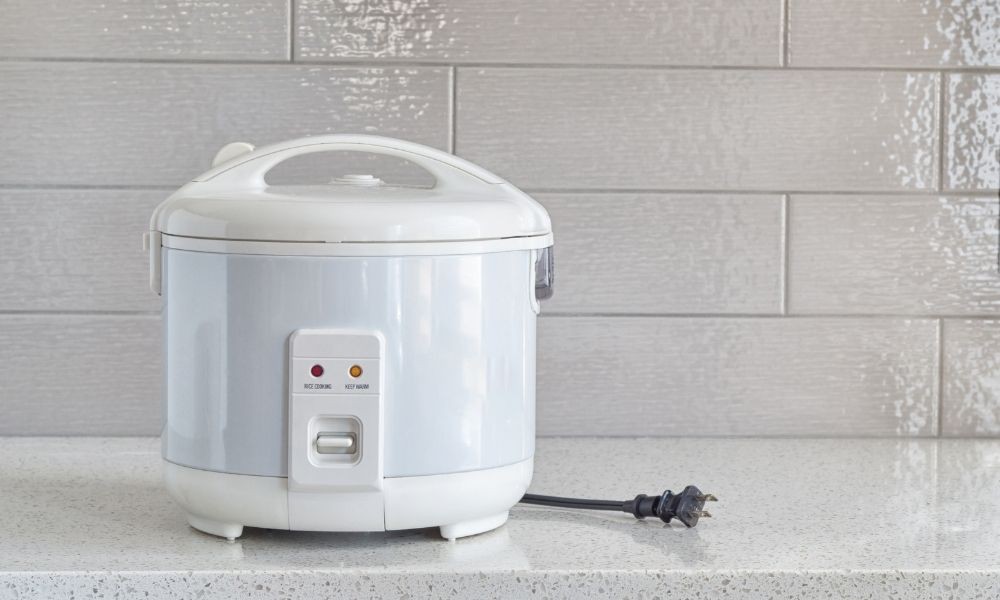 Jar-o-mat rice cooker
The heating element is present at the bottom, sides, and occasionally, on the inner lid of the rice cooker to allow for more even heat distribution and prevent crusting of rice.
It comes with a hinged lid that seals the opening tightly to prevent heat escape.
This rice cooker usually operates on a one-push button (on/off) plus an automatic switch to the keep-warm function.
It's better suited for cooking plain white rice.
Traditional and jar-o-mat rice cookers are commonly more petite and compact.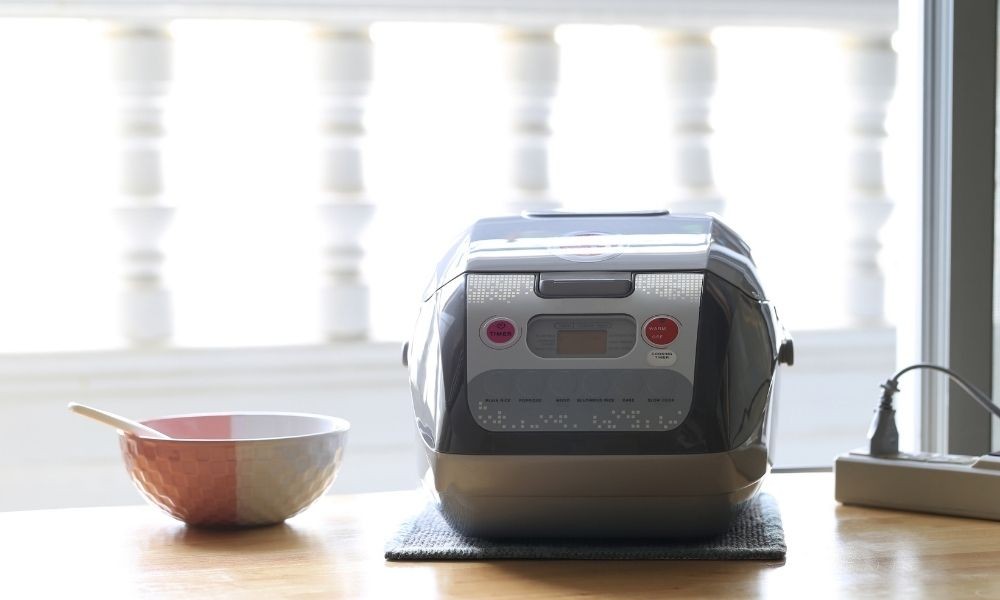 Micro-computerised rice cooker
Micro-computerised or fuzzy logic rice cookers come armed with a computer chip that allows for temperature and heating settings adjustments during the cooking process.
Depending on the program you select, the appliance automatically configures the cooking process to best suit the ingredient.
For example, when cooking rice, the appliance regulates and adjusts the temperature throughout the process, so you'll get to indulge in a steaming hot bowl of perfectly cooked fluffy rice (with close to zero effort on your end)!
Many come with options to cook brown rice, white rice, porridge, oats, and quinoa. Some may allow you to steam or slow cook dishes.
If you want a 'quick cook' function, you can override the fuzzy logic program so that your rice cooker functions like a jar-o-mat one, which slashes off some cooking time.
If you enjoy versatility and convenience, these appliances offer a plethora of programs that suit a multitude of cooking needs!
Note:
What's the difference between an Instant Pot and multi-function rice cooker?
The micro-computerised multi-function rice cookers may seem very similar to multi-cookers, such as the Instant Pot. But there are some differences between these two appliances. Firstly, the Instant Pot allows for a wide range of cooking functions and methods, but the preset program for cooking rice may be better suited for purely long-grain white rice.
On the other hand, rice cookers with fuzzy logic technology come with multiple programs for cooking the different types of grains, including brown rice, sticky rice, sushi rice, or risotto. These uniquely customised programs for various types of rice allow for tailored cooking processes to ensure different grains wind up as peak-quality end products!
5. What kind of inner pot is best?
It's commonly perceived that non-stick coatings can chip off over time, possibly leading to detrimental health effects upon accidental consumption. However, these non-stick inner pots make cleaning a smooth-sailing process, so you'll never catch yourself vigorously scrubbing away at crusted rice residues. In this case, how do you achieve the best of both worlds?
Numerous controversies surround the use of kitchenware with a non-stick coating, such as Teflon. These include rice cookers, as some models come with metal inner pots coated with Teflon to prevent sticking.
In the last decade, substantial concern has sprouted over the use of a chemical called perfluorooctanoic acid (PFOA), which was often utilised in producing non-stick cookware. This chemical is notoriously linked to health conditions such as kidney disease, liver disease, thyroid disease, and testicular cancer. [1]
However, all Teflon products have been PFOA-free since 2013. Thus, Teflon-coated kitchenware is generally safe and unlikely to cause health problems. Nevertheless, at high temperatures above 500°C, this compound begins breaking down and releasing toxic fumes into the air. [1] In the case of rice cookers, this isn't a stark concern at all as these appliances never hit that temperature while in use.
In a nutshell, rice cookers with non-stick Teflon inner pots are generally a safe bet, but if you're still concerned about their use, you can opt for Teflon-free alternatives. Stainless steel inner pots are durable and scratch-resistant but not non-stick, while ceramic inner pots are non-stick, chemical-free, and easy to clean.
Finally, most rice cookers come with dishwasher safe inner pots to boost convenience.
6. What are some other rice cooker features to consider?
One other consideration to keep in mind is how user-friendly the appliance is. This would be the case for most devices, as many operate on one-touch or one-push buttons. Plus, some come with a measuring cup and recipe booklet to guide users on the correct ratio of rice to water depending on the type of grain cooked. Also, take note of the warranty period offered.
Other than that, it's always best to buy from a reputable brand you trust to increase the likelihood of landing a rice cooker with superb quality and impressive durability. Rice cookers are often manufactured and designed to last years, and some even cross the mark of a decade, so have that expectation set into place while you're hunting for your next kitchen assistant.
Nevertheless, the durability of both the electrical appliance and the inner pot relies on proper care and maintenance. Hence, try to follow the manufacturer's instructions on how best to keep your device in tip-top condition, so it withstands the test of time!
Lastly, your budget will play a substantial role in guiding your choice, but always strive to invest your cash wisely. Sometimes, the cheapest models aren't always the best deals! No one wants to end up with a cheap but wonky and problematic device.
FAQ
How long can you store cooked rice in the fridge?
You can generally store rice (all types) in the fridge for up to 3 or 4 days. [4]
How do you store cooked rice safely?
If you don't plan on eating the rice immediately, the safest way to store cooked rice is to pop it into your fridge, preferably within an hour after the cooking process is completed. It's best not to leave the cooked rice sitting around at room temperature for more than an hour. [5]
What's the best way to reheat overnight rice?
Many rice cookers come with the option for reheating. If you're meal prepping for the entire family, then you may wish to store the rice in a separate airtight container and then pop it into the rice cooker for reheating before serving.
However, if you've split your rice meals into individual portions and containers, you can use the microwave to reheat the entire meal. No matter which method you use, ensure that the whole batch of reheated rice is piping hot throughout to protect yourself and your family from food poisoning bouts.
What's the general ratio of rice to water?
When using a rice cooker, the general ratio of rice to water is 1:1 for standard long-grain white rice, though this can vary. It's best to follow the instructions provided in the manual, as this ratio may differ between models.
How many servings does one cup of uncooked rice yield?
One cup of uncooked rice weighs approximately 200-230g, and this varies depending on the type of rice you're cooking. Generally, one cup of uncooked dry rice can serve around two to three adults.
How do you tell if your cooked rice has gone bad?
Some telltale signs of spoilt rice can be drawn from examining the texture and smell of the rice. Look out for red flags such as:
Mould (presents as green, black, or blue spots)
Slimy or gooey texture
Strange or displeasing smell
Extremely dry, hard, or crumbly texture
In any of these instances, it's best to discard the rice and whip up a new batch to eliminate any risk of food poisoning.
Which type of rice is the healthiest?
If you're looking to kickstart your meal prep journey with healthier rice dishes, the more nutritious options would be black rice, red rice, and brown rice. These are loaded with nutritional compounds that confer several health benefits, such as reducing inflammation, oxidative stress, cholesterol levels, and blood fat levels.
If you love rice as much as we do, dropping some funds to purchase a good and durable rice cooker will be one of the best investments yet! Why? Well, because cooking rice does not have to be a fuss or hassle!
Find a rice cooker that suits your personal needs best, and before you know it, this trusty companion will take its place as your loyal and indispensable kitchen sidekick!
Related Post