📕 Guides
Best Meal Kit Providers in Australia (2023)
Save time and money, minimize food waste, improve your culinary skills, and eat healthier—meal kits have been designed to help you do all that. Here's our list of the best meal kit providers in Australia. They'll send fresh ingredients right to your doorstep and walk you through the cooking process through simple recipe cards!
UPDATED ON Apr 03, 2023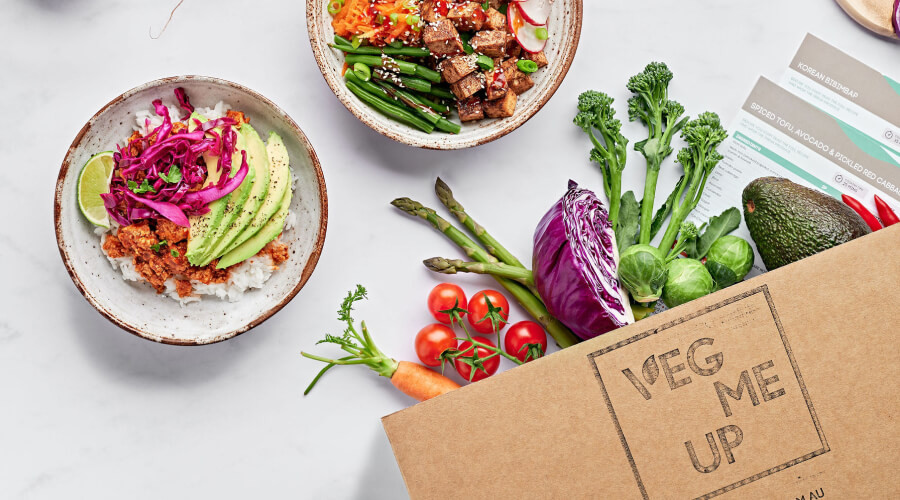 Best for vegans
VegMeUp
100% plant-based meal kits
Locally-sourced produce
Eco-friendly packaging
ORDER ONLINE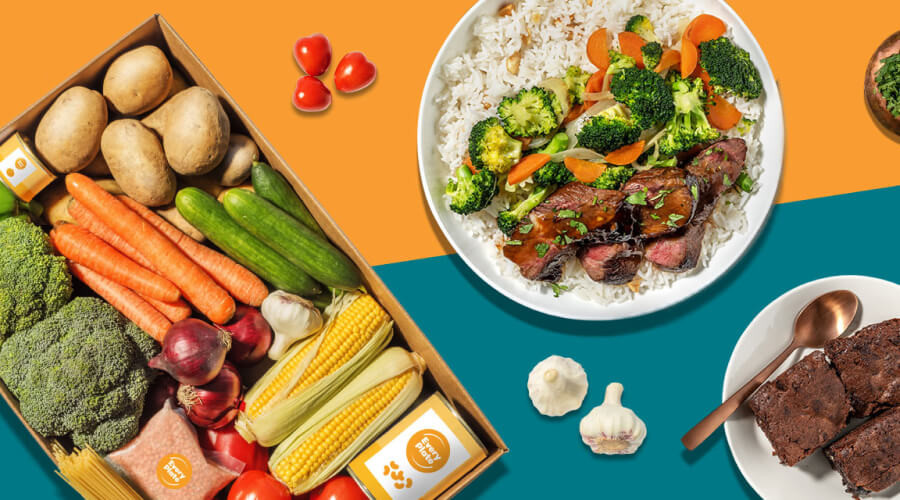 Best for big families
EveryPlate
Kits for up to 6 people
Simple four-step recipes
22 recipes per week
ORDER ONLINE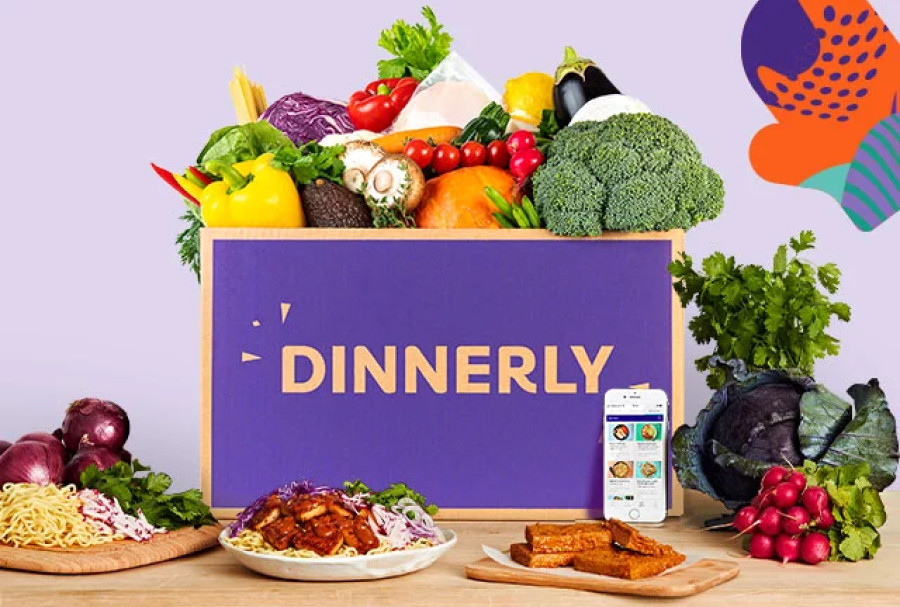 Best Cheap Meal Kits
Dinnerly
Digital recipe cards
Under 30 minutes recipes
Over 40 recipes
ORDER ONLINE
So you don't mind doing a little cooking in the kitchen. But meal planning always feels like a struggle. You'd have to go to the grocery store, purchase the ingredients you want, and hope you don't over-buy—yes, that limp broccoli head sitting at the back of your fridge needs to be cleared soon.
If you find meal prep a hassle but still want to enjoy healthy home-cooked meals, one fantastic solution is using a meal kit delivery service.
This service adds a unique twist to your regular meal delivery services. Instead of receiving ready-made meals, meal kits contain pre-portioned ingredients and an easy-to-follow recipe card on how to whip up the meal.
These kits take the planning factor out of your meals. You'll know what goes into the meal you make, and you can remove any ingredients you don't like or are allergic to. And, of course, you can minimize waste and save time from having to clear your fridge of rotting produce!
Meal kits are also great for those who want to be adventurous and try new ingredients or learn how to cook in an almost foolproof way.
If you're keen on trying out a meal kit delivery service in Australia, you'll definitely want to stick around.
We've compiled a list of some of the best meal kit providers in Australia. These providers cover different needs (gluten-free, plant-based, vegan, etc.) and deliver to various states nationwide.
Best Meal Kit Delivery Services in Australia
Meal kits are perfect for home chefs who don't have time for meal planning or grocery runs. Your meal kits will typically include most of the required ingredients except for staple and basic pantry ingredients, such as salt, pepper, oil, eggs, and milk.
Here are some of our top picks of the best meal kit providers in Australia!
Hello Fresh
Hello Fresh is one of the most popular and well-loved meal kit providers in Australia.
You'll have over 25 recipes to choose from in their weekly menus, including lower-calorie, lower-carb, meat-free, and gourmet meals. Their recipe covers a wide range of cooking styles and cuisines, such as Asian stir-fry, pasta, grill kits, risotto, and tacos. There's also the option for desserts, sides, and soups to further spruce up your meals.
You can choose between a 2-person or 4-person kit, with the option to have 3, 4, or 5 meals delivered per week.
You will not be locked into a contract with this provider, and you can pause or cancel your subscription service at any time. That gives you the flexibility to skip a week if you don't see anything you like on the menu.
Hello Fresh also pays attention to the sustainability of their meal kits. Their packaging utilizes 100% recyclable or recycled materials, and their paper kit bags are compostable.
Dinnerly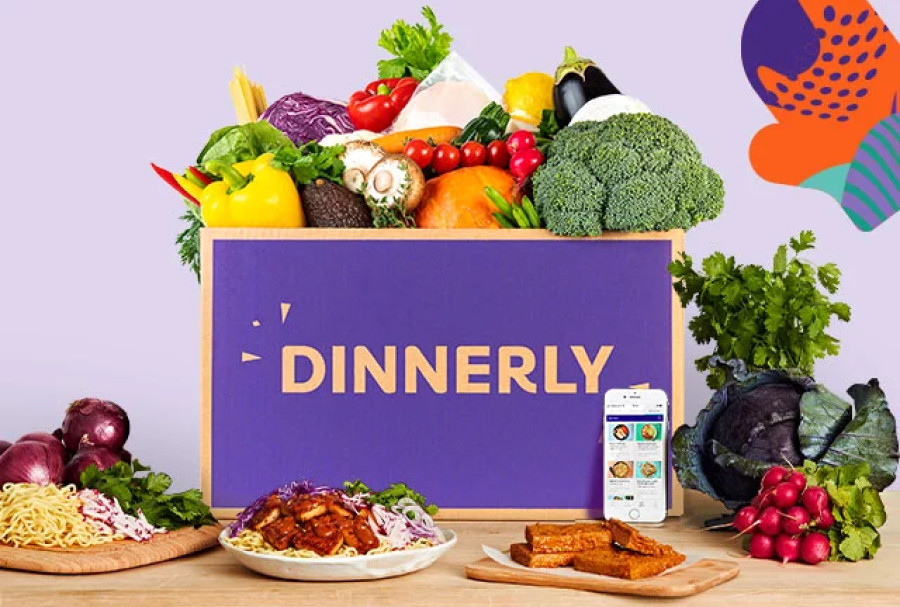 With a focus on simplicity and fresh ingredients, Dinnerly takes home-cooked dinners to a whole new level with their easy yet tasty recipes. Each 6-ingredient recipe can be quickly put together in 5 simple steps and in 30 minutes or less!
With over 40 recipes to choose from in their weekly menus, you'll definitely find something that suits your tastebuds. They make it a point to source their fresh produce from local Australian farmers and utilize canned goods that contain no artificial preservatives, flavours or colours and no genetically-modified ingredients.
Dinnerly doesn't ship their meal kits with physical recipe cards, but you can easily access this through their website.
Dinnerly is currently one of Australia's most affordable meal kits that offer great value for money. You can order meal kits for up to 4 people 6 times per week, with each portion starting from $5.90 inclusive of shipping.
Your Dinnerly subscription will also be flexible, meaning you can cancel or pause it anytime by switching the settings in your account.
Nonetheless, recent customer reviews note that their orders were delivered late or went missing. Some users have also experienced trouble getting help or support from their customer service staff.
EveryPlate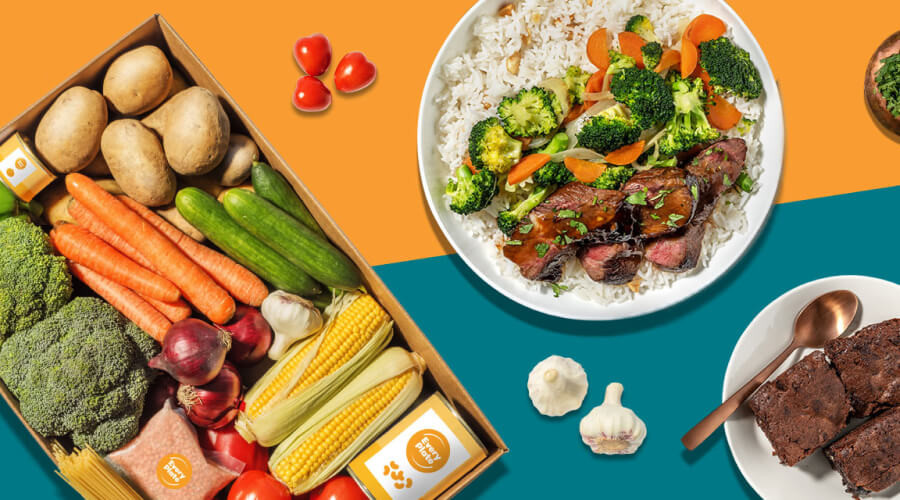 EveryPlate caters to larger families, and their largest plan delivers meal kits for 6 people up to 6 times a week. With this value-for-money bundle, each potion only costs ~$4.70, including shipping!
You can bet on fuss-free dinner preps with their simple four-step recipes that utilize basic ingredients you're probably familiar with. They also have a pretty decent variety of meals to choose from (22 recipes per week).
With this provider, you can cancel or pause the subscription at any time, allowing you to skip weeks whenever you wish.
If you're looking for affordable and easy-to-assemble meal kits, EveryPlate tops the list!
Marley Spoon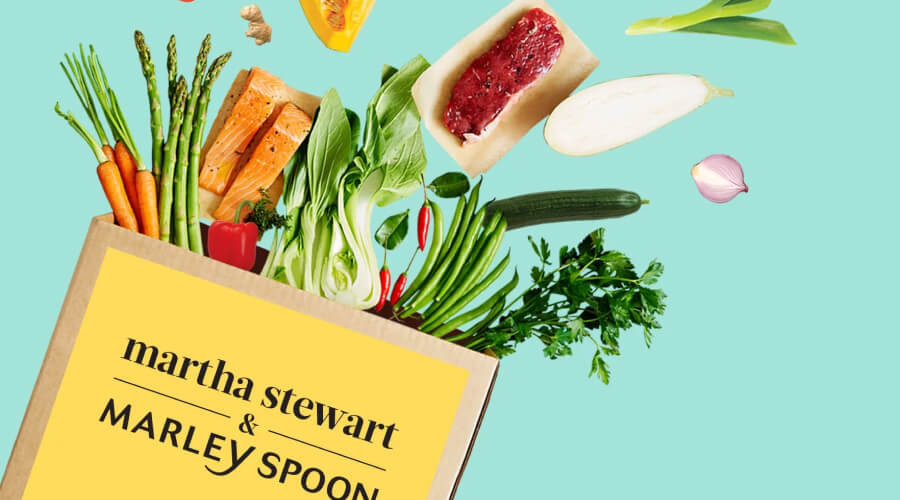 Marley Spoon is one of the biggest players in the industry and probably Hello Fresh's closest competitor.
They offer over 40+ chef-designed recipes each week, including vegan, reduced-carb, dairy-free, and low-calorie meals, as well as family-friendly kits. So if you're looking to try out new ingredients, experiment with different cuisines, and pick up various cooking styles, we'd say Marley Spoon is a great option!
Each recipe on their site comes with little tags explaining which category the meal fits into (vegetarian, spicy, dairy-free, etc.), which makes it easier to sort through the choices given.
However, some users have noted that their customer service isn't the best. Based on reviews, there are complaints about unreturned calls and unresolved cases of missing kits or incorrect orders. This service provider is also one of the pricier ones on our list.
Pepperleaf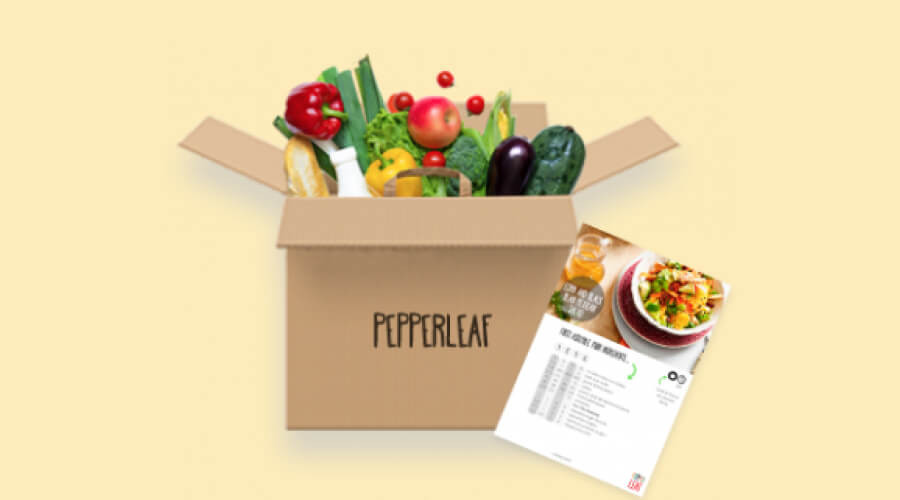 Pepperleaf is a local, family-run meal kit delivery service that offers a wide variety of subscription plans. They're one of the few delivery services that have a one-person plan. Meanwhile, their largest subscription plan delivers meal kits for up to 6 people!
This Aussie-owned business uses fresh ingredients sourced from their network of local farms, delis, and specialist cuisine wholesalers, all of which will be sent to your doorstep in sustainable packaging.
According to the brand, all their recipes take just 20 minutes to assemble and cook, but according to user reviews, some recipes may take longer than that.
And before you order certain recipes from them, it's best to check that you have the pantry staples needed for the recipes. Some of the ingredients not included in the kit might not be the usual ones you have sitting around in your refrigerator or cupboard.
Dinner Twist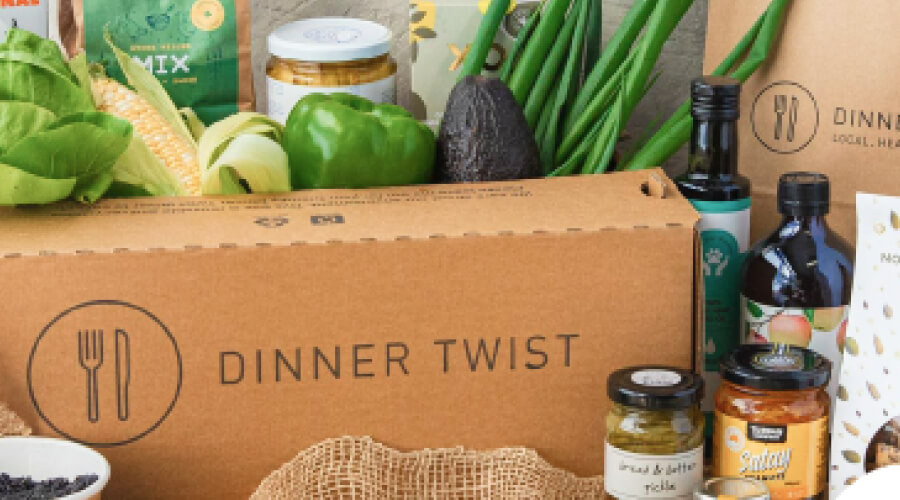 Dinner Twist is a family-owned food box delivery service based in Perth that delivers fresh local produce with delicious recipes, most of which can be put together in under 30 minutes.
If you're searching for a meal kit provider that utilizes fresh, ethically-sourced, local produce, Dinner Twist definitely leads the pack! One of the best features of Dinner Twist is the option for an upsized or gluten-free meal. You can also easily sort through their menu, conveniently organized into different dietary requirements, such as vegetarian, dairy-free, and plant-based.
Though Dinner Twist is a smaller company, they have one of the best user ratings in the industry. Users note that their ingredients are always fresh and of incredible quality and are extremely impressed with how sustainable their packaging is (barely any plastic is used).
You Plate It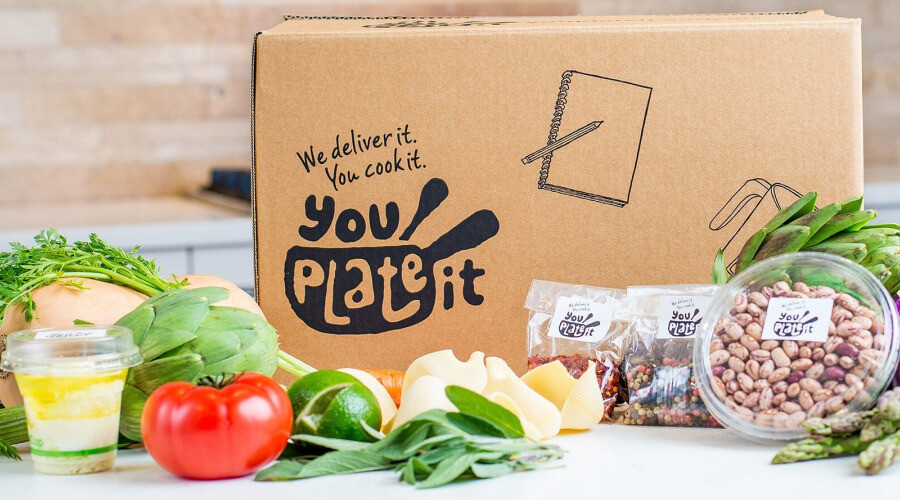 You Plate It delivers nutritionally-balanced meal kits made with love in Perth. This provider also sources fresh, seasonal ingredients from local farmers and family-owned businesses in WA.
Your ingredients will be delivered for free to your doorstep in insulated packaging, so you need not be home when the package arrives. Step-by-step recipe cards are also included in the kit, and most of their meals can be whipped up in 35 minutes or less.
You Plate It is another Perth-based business with highly positive user reviews and a large, long-term customer base. Users are well-pleased with the fresh and high-quality ingredients and generous portions they receive. Their weekly menus are consistently interesting, while their recipes remain easy to follow and assemble!
QuiteLike
Looking to whip up an impressive meal for guests or put together a family favourite to appease your picky eaters? Well, QuiteLike's wide variety of meal options might just be the solution you need.
Their meal kits contain fresh and locally-sourced ingredients that you'll assemble to form delicious meals of your choice. Their subscription plans are for 2-people or 4-people households, and you can put your contract on hold or cancel it at any time.
Atlas Weekly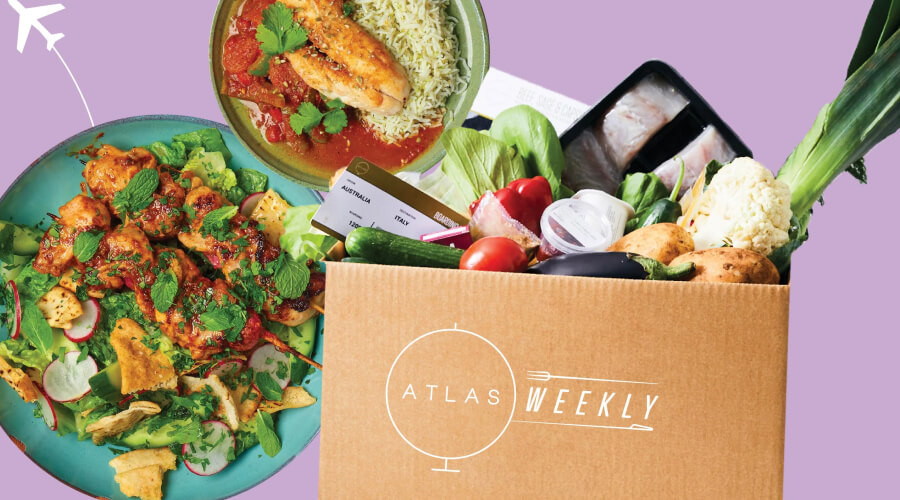 Award-winning chef Charlie Charrington designs Atlas Weekly's premium meal kits. You can tailor your meal kits to your household's needs and opt for gluten-free, vegetarian, or family-friendly recipes.
Their meal kits contain fresh, locally-sourced ingredients together with their popular homemade sauces and spice mixes. If you're looking to try various cuisines from across the globe, Atlas Weekly might just be the meal plan you're looking for.
User reviews are also highly positive, with numerous users impressed by how quick, simple, and delicious their recipes are.
Local Mart Meal Kits in Australia
If you do happen to head off to your local marts for a grocery run, you may be able to pick up a few meal kits there. This is a great way to minimize food waste from excess ingredients, try out new recipes, and save time in the kitchen without compromising taste.
Aldi Meal Kits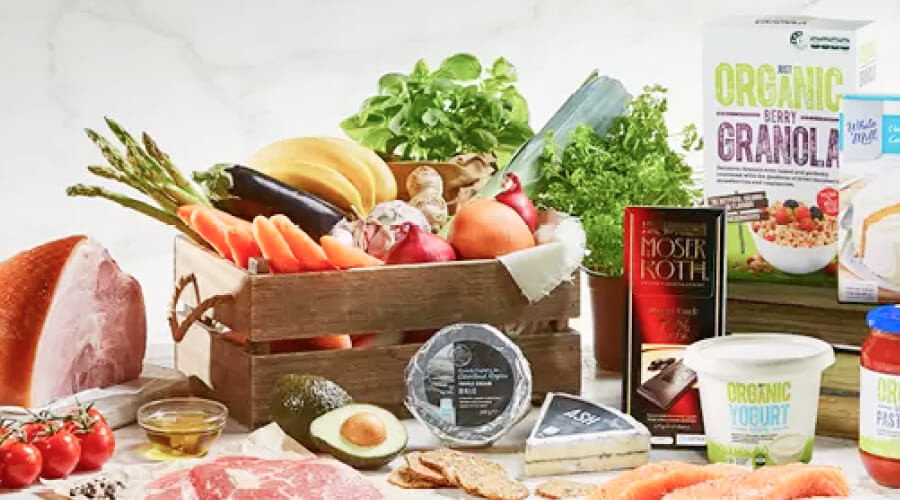 Aldi's cooking kits can save you a ton of time in the kitchen. Some of their currently available kits include the Green Curry and Pho Soup kits. Most of the ingredients are already available in the kit, but you will need to purchase your own meat and oil.
Before heading home with one of these kits, ensure you have all the necessary ingredients on the list.
Woolworths Meal Kits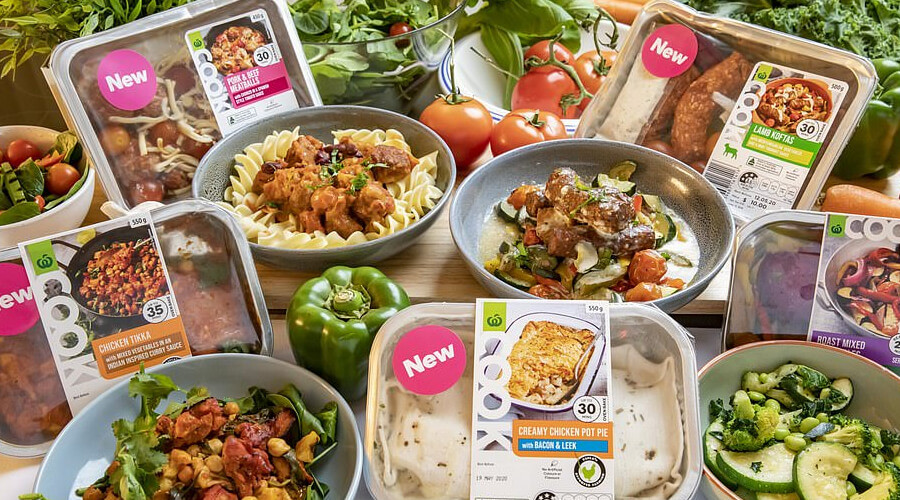 Woolworths' meal kits are a convenient solution to having flavorful and tasty recipes without buying every single ingredient yourself.
Woolworths offers a massive variety of options, such as laksa, curry, Pad Thai, rendang, Korean fried chicken, stir-fry, and taco cooking kits. These meal kits can be purchased online on their website or at their physical stores.
Like many other supermarket meal kits, some ingredients excluded from the kit may not be the basic pantry items you have at home. So make sure you have all the extra ingredients you'd need (the exact portion of these ingredients is usually specified on the label) before leaving the store!
Coles Meal Kits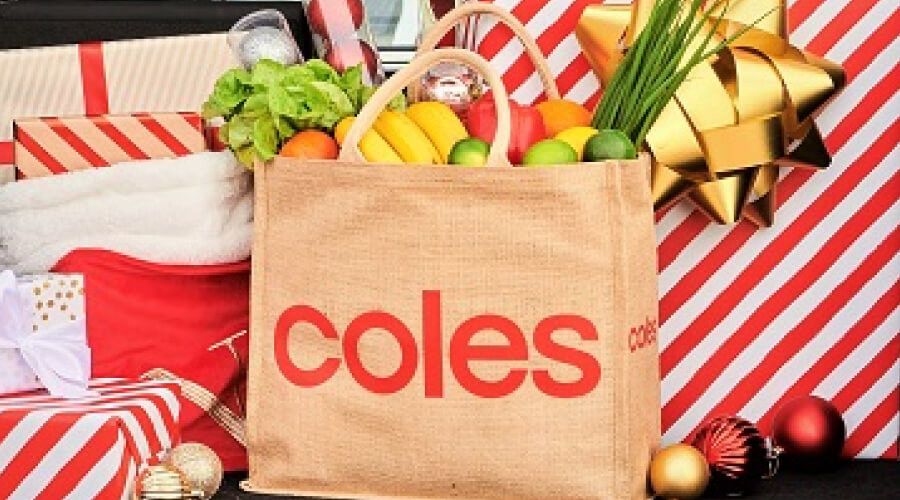 Coles' meal kits are pretty similar to what you'd find at Woolworths. They cover a wide array of cuisines, ranging from Japanese ramen kits and beef pho kits to curry, tacos, and burritos.
Again, you will have to purchase certain ingredients like oil, meat, and certain veggies. So, take note of what ingredients you'd need in addition to the kit, as some of these likely aren't pantry staples you'd have at home.
Plant-based, Vegetarian, and Vegan Meal Kit Providers
Many meal kit providers cater to special dietary requirements. Plant-based, vegetarian, or vegan meal kits are widely available, and the following are some options you could try out in Australia!
Veg Me Up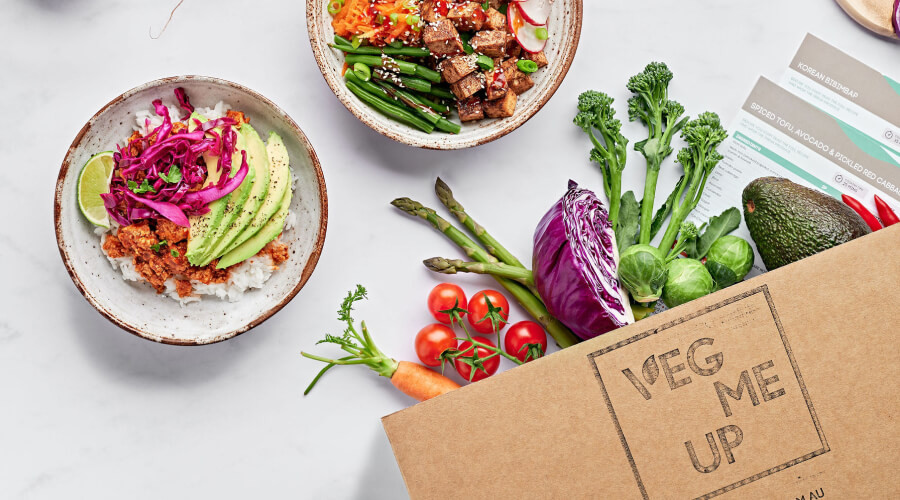 Veg Me Up is a Melbourne-based meal kit provider that offers organic, 100% plant-based meal kits inspired by diverse cultures and cuisines across the globe. These meal kits contain locally-sourced fresh produce portioned into eco-friendly, sustainable packaging that will be delivered right to your doorstep.
You can select your favourite meals from their rotating weekly menu containing 6 plant-based, vegan recipes designed by their chef with nearly 20 years of professional experience.
Like the other meal providers on our list, there is no lock-in contract with Veg Me Up, so rest assured that you can cancel or pause your subscription whenever you like.
Users note that their recipes are delicious, easy to assemble, and thoughtfully designed with interesting flavours and textures. They appreciate the eco-friendly and organized methods of packaging used and the fresh, locally-sourced ingredients in each kit!
Eat Earthly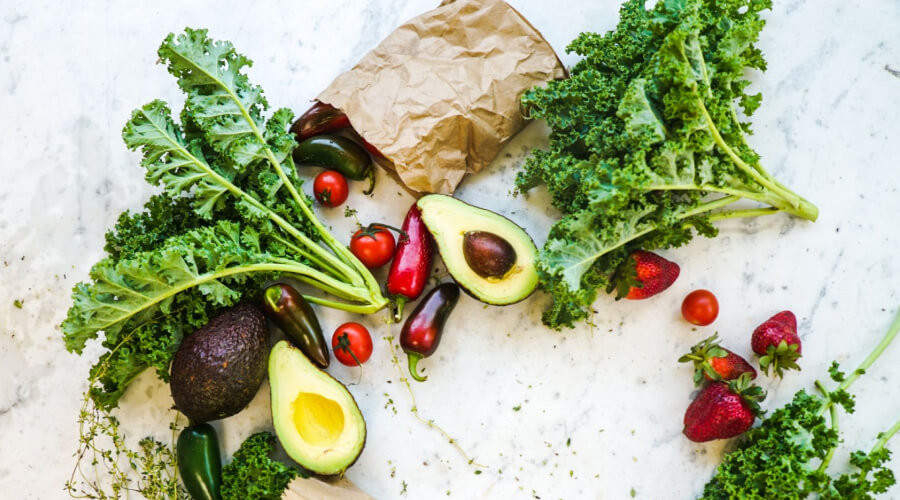 Eat Earthly is another plant-based meal kit delivery service based in Melbourne with a focus on nutrition, sustainability, and of course, flavour!
Their meal kits contain fresh and healthy ingredients to create whole food-focused recipes with no GMOs or fake meats. You get to choose between 10 different recipes that are updated weekly, and you can order anytime (no lock-in or commitments). Eat Earthly also tries to be as sustainable as possible in every aspect of packaging.
User reviews are highly positive, with many well-pleased with how easy, delicious, and creative Eat Earthly's recipes are.
Just Add Vegan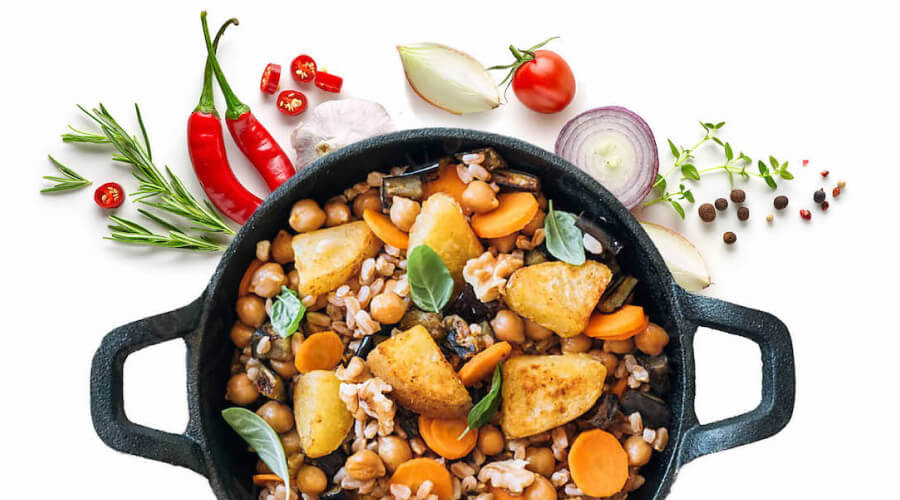 Looking for delicious, chef-crafted, and nutritionist-designed meal kits that are vegan-friendly and easy to put together? If so, you're in luck! Just Add Vegan checks all these boxes.
Their meal kits contain locally-sourced fresh Australian ingredients pre-portioned to minimize food waste. Each kit comes in recyclable and sustainable packaging and with easy-to-follow step-by-step instructions to whip up the meal.
Just Add Vegan has garnered numerous positive reviews from happy users who are pleased with how fresh their ingredients are. They also note that the kits are generously portioned, while the recipes are easy-to-follow without compromising taste or flavour.
Other vegan/vegetarian meal kit providers
Marley Spoon, Hello Fresh, and Dinnerly offer vegan/vegetarian kits among their wide range of meal options. Hello Fresh has plant-based recipes on their weekly menu as well.
It may take a little more time to sort through their weekly menus to find a recipe that's exclusively vegan or vegetarian. But these providers are great for those who want to switch it up from time to time or add more fibre and veg to their weekly meal plans.
Keto Meal Kit Providers
When you're looking to shed a few kilos or reach and maintain a state of ketosis, watching what you eat is a key aspect of achieving those goals.
If meal planning feels like a drag, check out these meal kit providers that offer keto/low-carb options:
Hello Fresh: While they aren't specific tags added to each recipe, the description of each meal will inform you whether or not the recipe is lower-carb. The nutritional values of each meal are clearly stated, and lower-carb recipes will have "under 40 carbohydrates" written in the description.
Dinnerly: When browsing their menu, you'll notice tags assigned to each recipe describing which categories it fits into. You'll see the "low-carb" tag assigned to several recipes, and these meals contain around 20-40g+ carbs per serving.
Marley Spoon: Marley Spoon has clear descriptive tags set for each recipe, including one that reads "reduced carb." The nutrition per serving is also clearly laid out for each recipe, and those labelled as "reduced carb" contain less than 20g of carbs per serving.
"No Added Gluten" Meal Kit Providers
Many meal kit providers offer meal kits that have no added gluten or are gluten-free.
You'll notice that some meal kit providers label their recipes as "no added gluten" or "low gluten," while others use the tag "gluten-free."
Gluten-free meals exclude foods containing gluten, such as wheat, barley, and rye. This means that the meal kit should not have gluten-containing ingredients and should not be cross-contaminated with gluten-containing ingredients during preparation.
According to the U.S. Food and Drug Administration, foods labelled as "gluten-free" must contain less than 20 parts per million (ppm) of gluten—which is the lowest level that can be reliably detected utilizing scientifically-validated methods.
"No added gluten" labels mean that the product has no gluten-containing ingredients but may not necessarily meet the legal standard for being gluten-free.
The following are some providers that offer meal kits catered to those who need to avoid or reduce gluten intake:
Dinnerly: Dinnerly offers a wide range of "no added gluten" recipes on their weekly menus. You can easily find these recipes by scanning through the tags assigned to each one on the menu page.
Marley Spoon: Marley Spoon has also added descriptive tags to their 40+ weekly recipes. Those without any gluten-containing ingredients have the tag "no added gluten."
You Plate It: You'll find a range of "low-gluten" meals on their weekly menu. You Plate It has an easier-to-navigate interface where you can specifically sort and filter meals to view only those with low gluten.
Dinner Twist: Dinner Twist has conveniently organized all their products into separate categories to fit varying dietary requirements. Some of their meals have been labelled as "gluten-free."
Restaurant Meal Kit Providers
Restaurant meal kits are a great option if you're craving something a little fancier! These meal kits cost more than your regular ones, but they're designed by the top Australian restaurants and chefs.
Make-Out Meals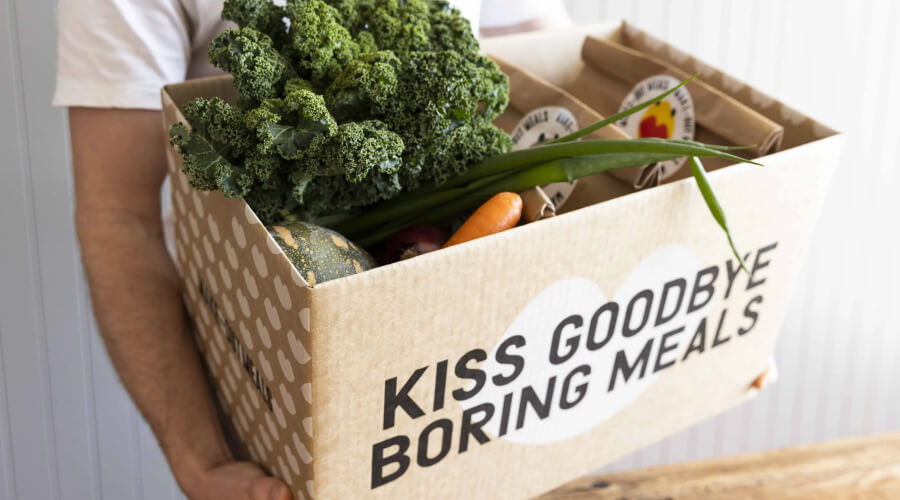 With a rotating weekly menu of over 9 dishes, Make-Out Meals offers a great way to enjoy your favourite cuisines crafted by local restaurants. All your pre-portioned ingredients will be delivered to you via a refrigerated courier, and these last up to 4 days.
Their range of meals is inspired by different cultures and cooking styles from across the globe, all of which can be put together in under 45 minutes.
This meal kit provider has garnered a bunch of positive reviews. Based on user reviews, the recipes are delicious, each with unique and exquisite flavours and textures. Yet, these recipes remain quick and easy to follow, making the preparation in the kitchen an absolute breeze!
Providoor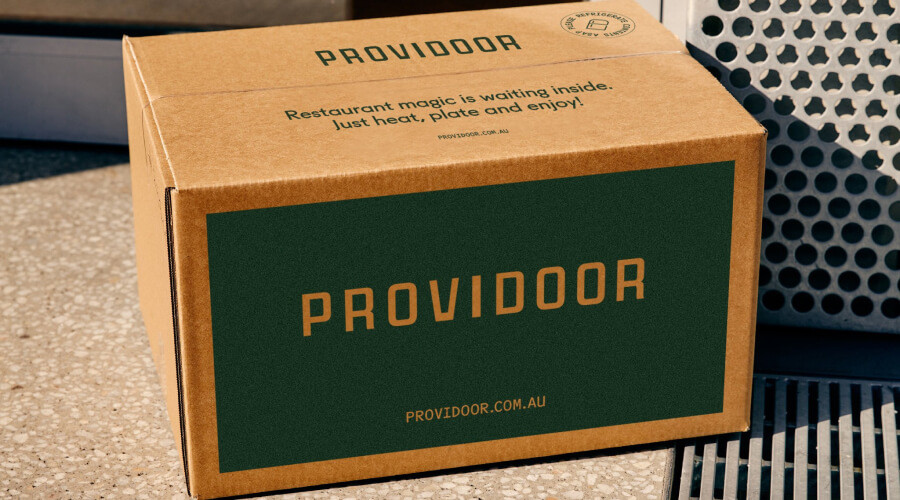 If you're looking for a service provider that offers a wider range of gourmet meal options, Providoor checks this box.
With over 10 Brisbane-based restaurants offering meal kits through Providoor, you'd enjoy delicious recipes of your choice, including Middle Eastern, Asian, Spanish, Mexican, and Italian cuisines.
Based on customer reviews, Providoor delivers fresh and well-packaged ingredients with delicious and simple instructions to help you cook up a storm in your kitchen. Users also note that Providoor's customer service is extremely timely and helpful, so you can rest assured that your concerns will be well-addressed by their ready-to-help staff.
How to Order Your First Meal Kit
Many meal kit providers offer amazing introductory discounts to new users, so you don't want to miss out on any promotional savings. Luckily, we've got your back.
Here's how you can get your very first meal kit delivered to your doorstep at a discounted price:
Choose between meal kit providers like Hello Fresh, Dinnerly, and EveryPlate or other providers on our list.
Look on our site to find a discount code for these providers.
Order your very first meal kit box and get a special discount with our coupon codes.
And that's it! Enjoy!