📰 News,🥙 Nutrition
A List of Plant-Based Junk Food Products in Australia
Plant-based living is on the rise, and that has not gone unnoticed by the food industry. Vegan-friendly products have flooded the supermarkets, restaurants and take-away stores, and the reality is, most of those are plant-based junk foods. Even IKEA is launching a veggie hot dog!
UPDATED ON Jul 12, 2022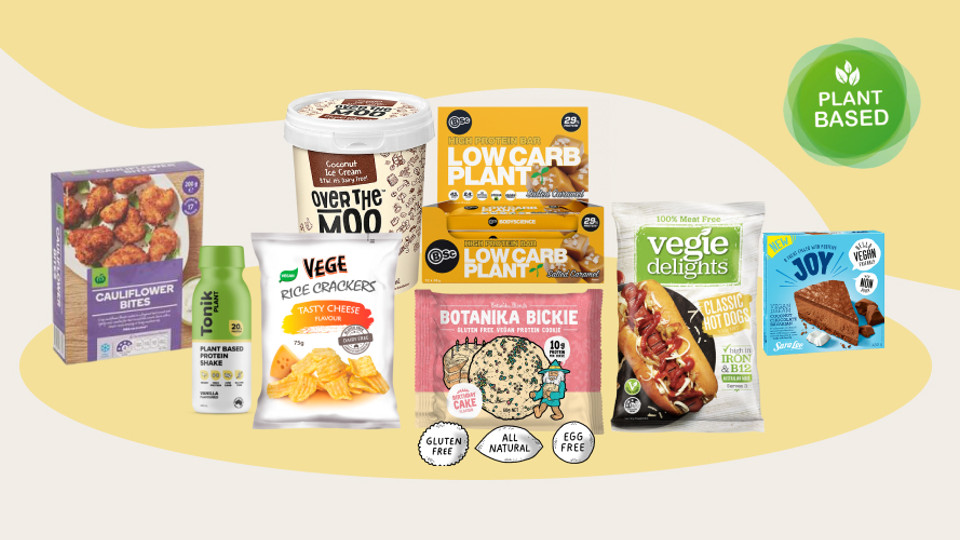 10 Popular Plant-based Junk Food Products
Vegie Delights Classic Hot Dogs – out of 36 ingredients, 6 of those are whole plant foods.
Vege Chips Rice Crackers Cheese – sugar-coated fried flour bites – sounds delish!
Botanika Bickies – Birthday Cake – 282cals of dry sugary lab-made goodness.
Sara Lee Vegan Dream Coconut Chocolate Bavarian – a whole lot of numbers you won't find coming from a plant.
Tonik plant-based protein shake – water looks pretty good!
Viana Pepperoni Picknicker Stick – mmm…smoked tofu, sunflower oil, sugar, thickeners and maltodextrin.
Over the Moo – ditch the cow's milk for coconut and a lot of add ons.
BSCHigh Protein Low Carb Plant Bar – nothing about this screams 'eat me, I taste good!'
Vegan Soy Cheese – aside from water and salt, there is nothing natural about this stuff!
Woolworths Cauliflower Bites – don't let the description fool you, there are not just cauliflower florets coated in a herb crumb.
10 Popular Junk Food Products That Are Accidentally Vegan
Coco Pops
Oreos
Pop-Tarts
Macro Woolworths Double Chocolate Biscuits (just like a vegan Tim-Tam)
Original CC's Dorito chips
Hershey's Chocolate and Strawberry syrup
Skittles
Nana's mini chocolate filled churros
Pringles
Ultra-processed Foods Take Over The Plant-based Food Market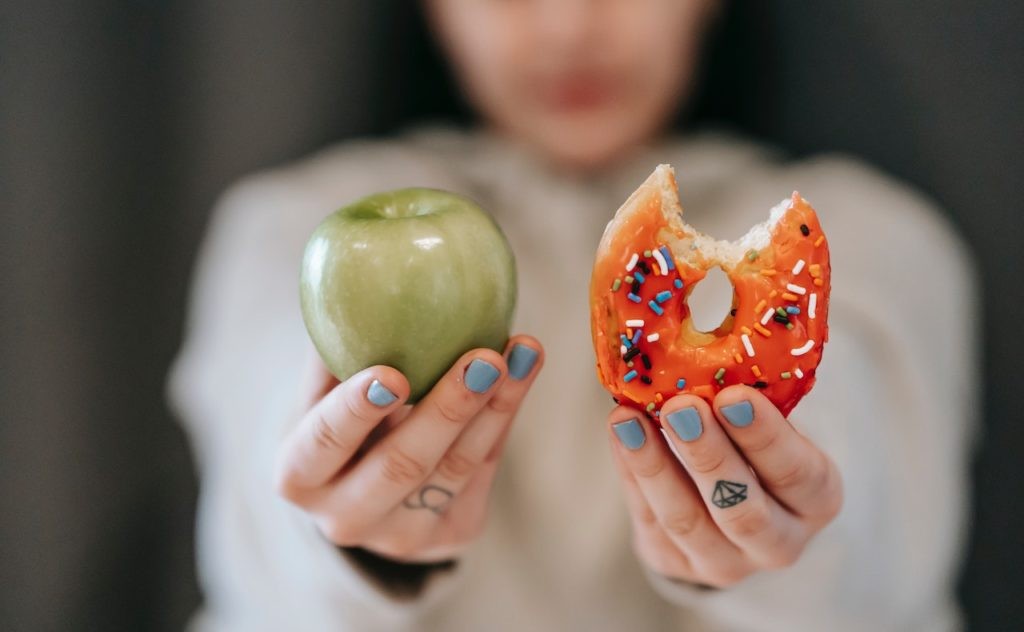 I am a big advocate for encouraging people to increase their intake of plant foods. After all, less than 1 in 10 adults are eating the recommended amount of vegetables [1].
But I want to let you in on a secret – eating a plant-based diet isn't necessarily healthy! In fact, I know many vegans who have fallen victim to the food industry and consume a daily diet high in ultra-processed foods and low in nutrition.
What exactly are ultra-processed foods?
Ultra-processed foods are foods that have added ingredients such as sugar, salt, emulsifiers, colours and preservatives. They're food products that are made from substances extracted from ingredients such as fats, starches, hydrogenated fats or added sugar.
Think frozen meals, processed meats, fast food, soft drinks, packaged cookies, cakes, sweets and salty snacks. In the world of plant-based snacks, the above 20 would fit the highly or ultra-processed definition.
These cheap to produce and easy to eat ultra-processed foods are detrimental to our health. Intake is associated with weight gain [2], increased cardiovascular disease risk [3] and increased mortality [4].
It's not just about the concerning ingredients that increase our disease risk. It's actually the physical and chemical changes that occur in the food during the high degree of processing that is worrying.
Now the food industry and marketers aren't naive to the negative correlations between intake of these ultra-processed foods and our health.
Their solution? To reformulate these food-like products and fortify them with synthetic vitamins, probiotics and fibre or labelling them "plant-based" and "vegan". This makes consumers believe they are actually beneficial for you or at the very least, better than traditional junk foods like a Mars Bar or packet of Twisties.
You simply can't make an ultra-processed food healthy by pumping it full of synthetic nutrients or removing animal products from the recipe!
Eat a Healthy Plant-based Diet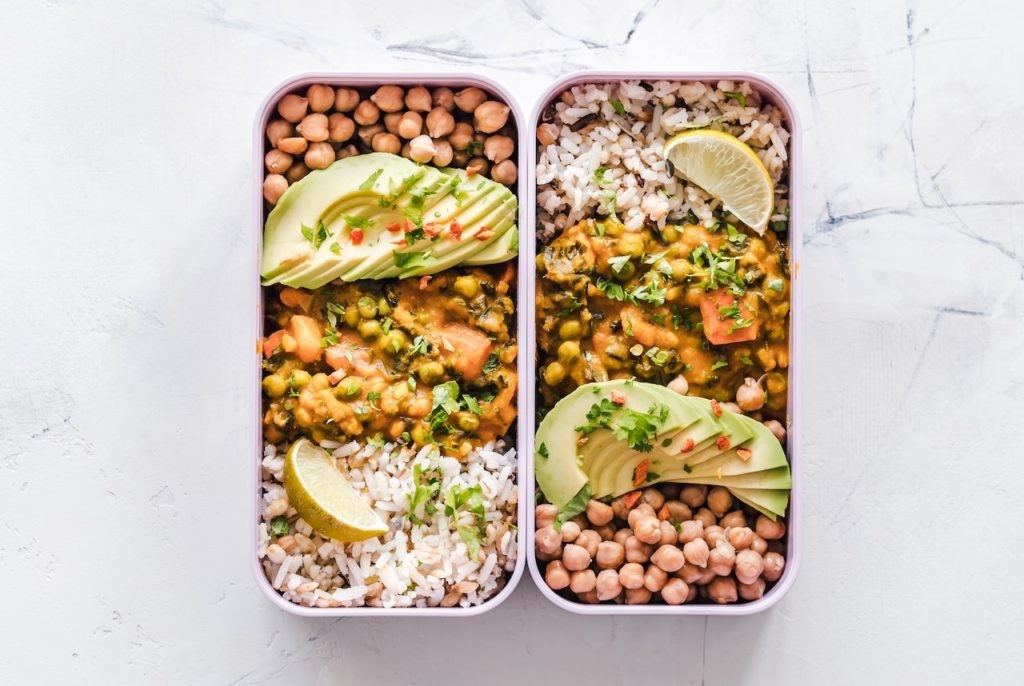 But let's face it, we can't put all the blame onto food manufacturers. They do perfect the flavour and level of sweetness, saltiness, acidity to obtain the bliss point that makes us keep going back for more. The combination of sugar, salt and fried oils is addictive.
However, we can eat a plant-based diet and bypass the vegan junk food or at the very least, reserve it for special occasions.
Plan your meals out and meal-prep when you can so you don't get caught having to order in or grabbing a couple of Pop-Tarts for dinner.
Focus on whole, plant-based foods rather than relying on Frankenstein food products. Think legumes, vegetables, nuts, seeds, whole grains and fruit.
Understand how to build meals properly without animal products. This ensures you're going to get enough nutrients, particularly protein, and not rely on refined carbohydrates to fill you up.
Make wholefood treats that go without the mountain of sugar, vegetable oils and "natural" flavours.
Consider supplementation to fill the nutrient gaps, particularly if you're going completely vegan. At the very least, you'll need a quality B12 supplement but chat to your trusted health professional to find out exactly what supplements could be helpful.