🏡 Lifestyle
The Best & Easiest Meal Prep Recipes Everyone's Following This Summer
Looking for some meal prepping inspo this summer? We've got you covered. In this blog, we'll be dishing out some of the best and easiest meal prep recipes that Health Seekers, Athletes and Fitness Enthusiasts can all follow.
UPDATED ON Jul 12, 2022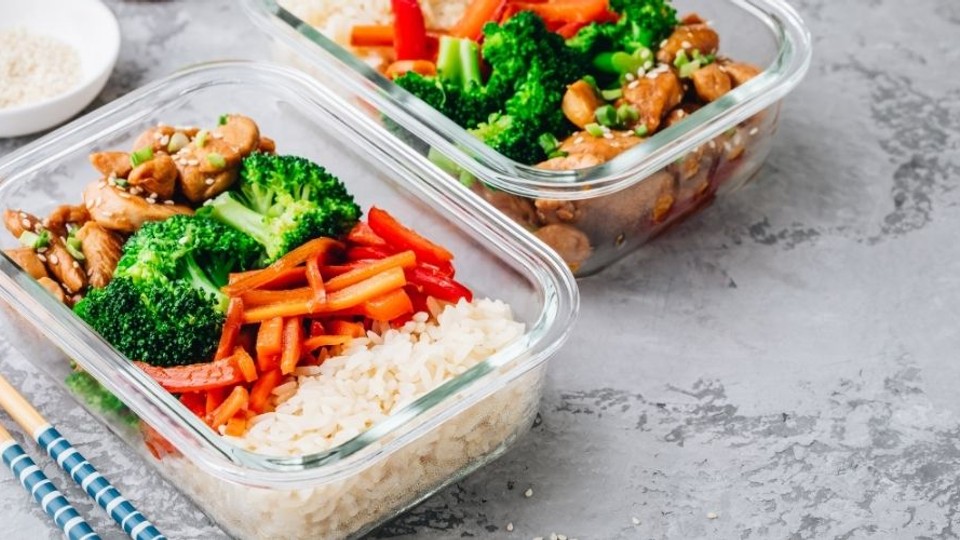 Are you looking to up your meal prepping game this summer? Meal prepping is supposed to make reaching your fitness and health goals easier, while also saving you time by helping you get organised for the week ahead. However, as most meal preppers would understand, making the same meal over and over can get a little bland for your taste-buds. That's why we've put together a list of some of the easiest, quickest and on-trend meal prep recipes to ensure keep your mind inspired and your tummy happy this summer season.
Meal Prep Trends for Health Seekers
If you're a health seeker, chances are you're focused on cooking foods that are wholesome and nourishing, packed with a good balance of veggies, grains and fats. Below are some of the best meal prep options for you.
Breakfast Sandwiches
The beauty of breakfast sandwiches is you can really add whatever you want to them, depending on your preferences. Many people wouldn't think of breakfast sandwiches as something you can meal prep, but this post has some really good instructions on how to freeze and reheat breakfast sandwiches. Making brekky sambos in batch are really easy, all you need to do is prep a big batch of sandwiches, wrap them individually in plastic, and stick them in the freezer. Then, each morning you take It from its way and stick it in the microwave. Some great combinations are eggs, ham and cheese, or turkey, spinach, avo and cranberry sauce. But really, your options for breakfast sandwiches are endless.
Salads Your Way
Salads are an easy meal prep idea and are especially good for summer – nothing is better than a fresh, cold salad when you're trying to escape the Aussie heat. Salads often get a bad rap as being boring, but they don't have to be if you know how to build it right. Of course, you start with a base of greens, whether that's spinach, romaine lettuce or iceberg lettuce, and then add any veggies you like. You can even roast some veggies in a big batch first. Veggies when cut and sealed in an air-tight contained should last about 4 days in the fridge. Then all you have to do each day is add your choice of protein and a dressing. From chicken to beef, turkey to black beans and beyond, you can easily make an original salad each week. The trick to making sure salads aren't boring is to add some dried fruit, nuts, seeds, and of course, cheese!
Burrito Bowls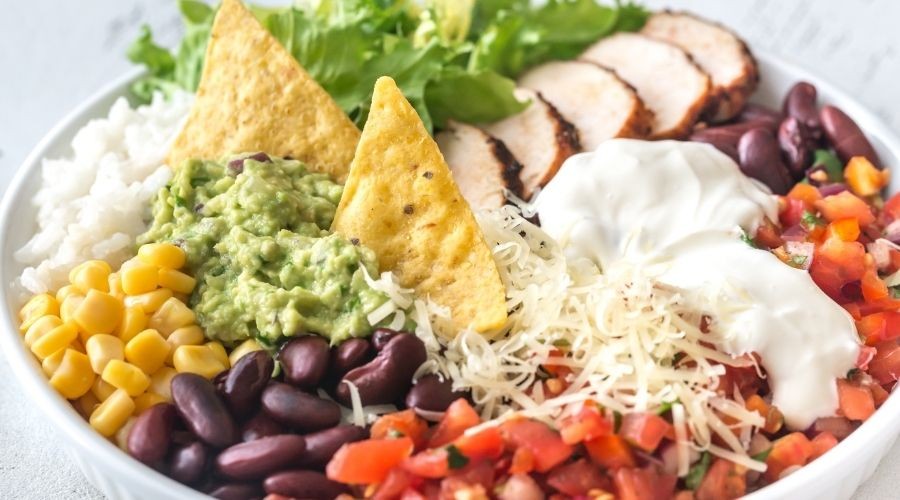 Burrito bowls are the perfect meal prep dish for health seekers. You can start with a base of rice, quinoa or cauliflower rice. Then, add in your choice of protein (chicken, turkey, beans), followed by your choice of veggies such as capsicum, diced tomatoes, corn avocado, sweet potato and more. Store a bulk of that in the fridge for a week, and then you can add cheese, salsa and sour cream each time after you've reheated a serving.
Stir Fry
Who doesn't love a good stir fry? From Chicken Teriyaki stir fry to beef or pork, all you need to do is sauté a whole range of different veggies with a protein of your choice. You can make your own sauce or for ease and convenience buy a pre-made sauce (just make sure it's low in sugar). Soy sauce and fish sauce make for easy and healthy sauces! Stir fry goes well with rice or noodles. And, you can actually freeze stir fry for up to 3 months, making it an easy and delicious recipe to have up your meal prep sleeve.
Meal Prep Trends for Fitness Enthusiasts
Are you a fitness enthusiasts? If you're hitting the gym on the reg, you need food that's both nourishing, and will help you recover faster, such as the below meal prep ideas.
Overnight Oats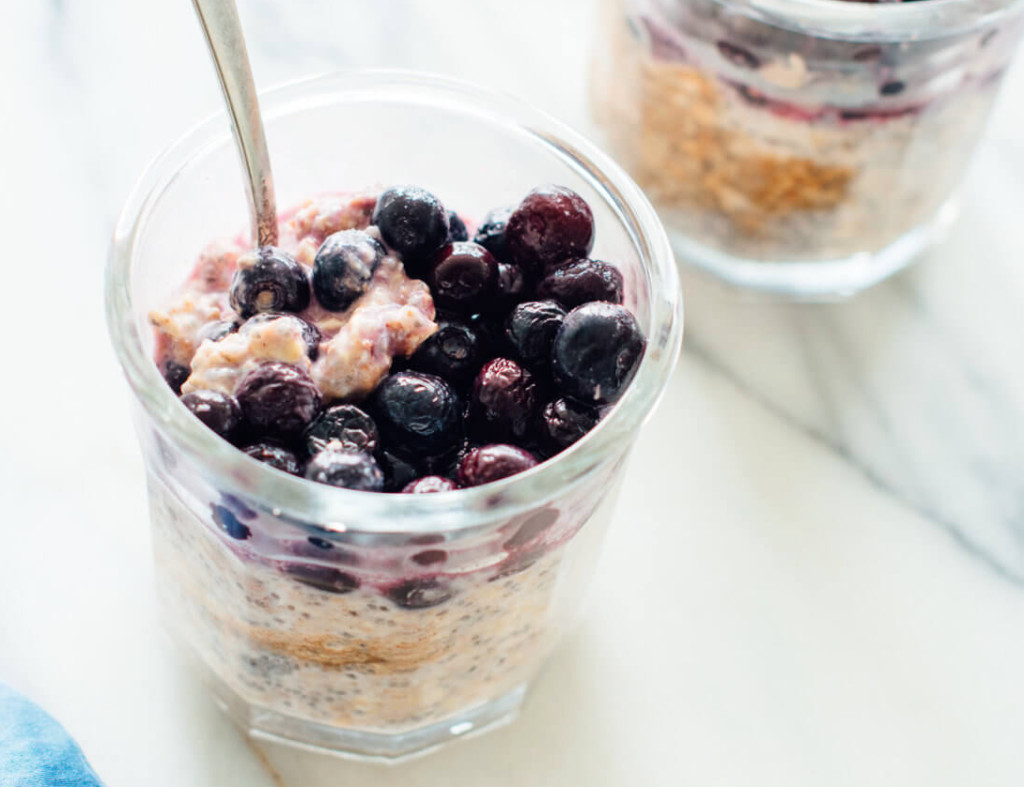 Overnight oats aren't actually a new meal prep trend, but it's certainly something you can have a lot of fun and play around with. Your basic ratio for overnight oats is 1/2 cup rolled oats, 1/2 cup of milk of your choice, 1/4 cup yoghurt (greek or coconut works well) and 1tbsp of chia seeds. Or, this is also a delicious and easy recipe you can follow. After that, your choices are endless! From nut butters to fruit, to nuts or cacao nibs, you can make your overnight oats taste different every day depending on your add-ins. Overnight oats also last in the fridge for several days, so you can make a few jars ahead of time with the basic ratio, then add your choice of extras each morning.
Greek Bowls
Greek bowls are similar to burrito bowls but can be more flexible based on what you have in your pantry and fridge (or based on the macros you're trying to reach each day). Best of all, they only take 20 minutes and you can whip up a batch to last a week in the fridge. Start with a base of rice, quinoa, pita bread or some mixed greens. Then add your chosen veggies – think tomatoes, cucumbers, red onion and so on. Then, choose your protein – chicken or chickpeas works best. You can also add a dollop of hummus or feta cheese for some added flavour and punch.
Stuffed Sweet Potatoes
Sweet potatoes are an amazing vegetable for fitness enthusiasts, filled with fibre, iron, calcium, and selenium. They're a good source of most of our B vitamins and vitamin C. And, when it comes to meal prepping ideas, you can pretty much stuff anything in a sweet potato. These black bean stuffed sweet potatoes look seriously delicious (and easy to make). You can also stuff sweet potatoes with ground beef, a whole bunch of veggies and top it with sriracha, mayo, tahini … whatever floats your boat. You could cook a bunch of sweet potatoes, and then prep the fillings in bulk too. Then each day you just assemble, reheat and voila, a tasty and healthy lunch or dinner ready to go in minutes.
Meal Prep Trends for Athletes
As a hard-core athlete, you don't need us to tell you protein is your best friend, which is why your meal prep should involve plenty of protein to help you lift heavier in the gym, and ultimately achieve better gains, while also recovering faster. Check out these meal prep ideas to suit your lifestyle below!
Protein Pancakes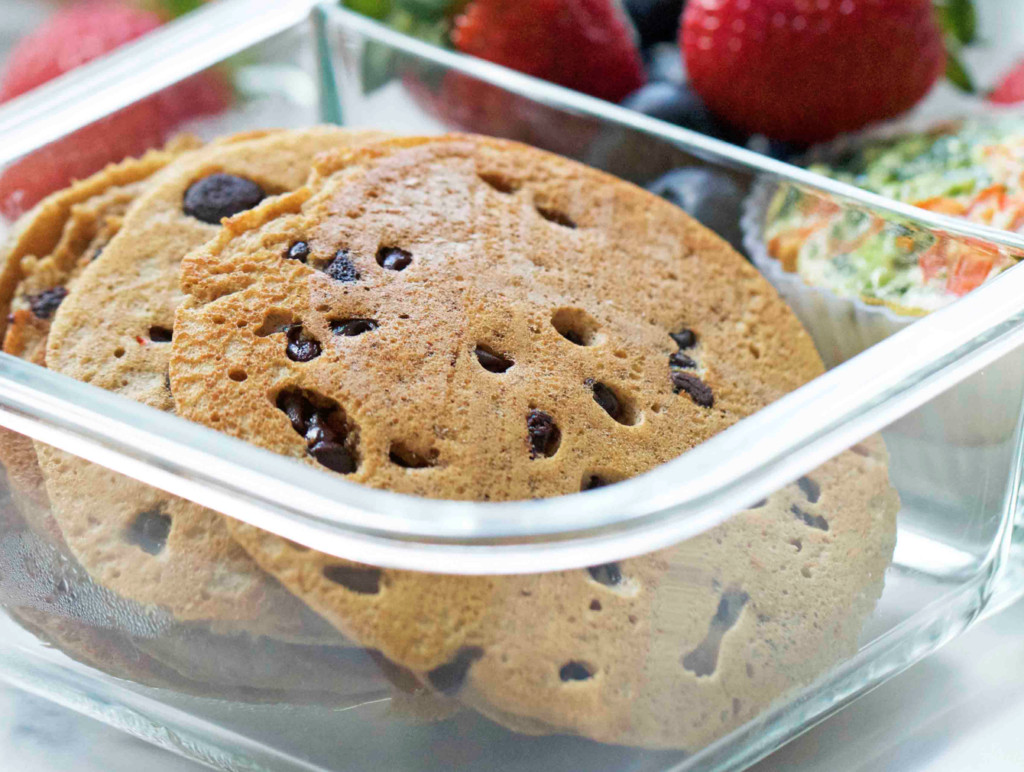 Pancakes, anyone? A high quality pancake mix is the perfect (and tasty) breakfast for athletes in training. You can easily create a batch at the start of the week and then chuck them in the freezer, and take them out and reheat each morning. With your base already prepped and made, you can then add your chosen toppings each morning such as fruit, nut butter, and so on.
Chicken Wraps
Wraps are an easy meal prep idea and can go a long way in terms of getting your daily protein hit in. All you need to do is toss together the filling of your wrap and make sure you have enough to last a few days, put it in a container in the fridge, and build your wrap each day (which you can do in a couple of minutes). Check out this buffalo chicken wrap that you can easily meal prep for the week ahead!
Meatballs
If you're looking for a high protein lunch or dinner to meal prep, have you given meatballs a go? Meatballs are a healthy and delicious way to get your daily protein in, and they're super easy to make in bulk and freeze. Whether you fancy turkey or beef or pork, there are plenty of ways to make meatballs. With your meatballs made and ready to go, each day you can choose what to serve with them. Whether you serve them with pasta one day or rice the next, with tzatziki or cheesy sauce, you can really mix up your day to day meals in no time at all.
Let us know in the comments your favourite meal prep recipe!