📕 Guides
The Best 6 Gluten-Free Fast-Food Restaurants For Coeliacs ❌🍞
Below I share my top gluten free fast-food restaurants in Australia for coeliacs (and tips to avoid cross contamination when eating out).
UPDATED ON Nov 30, 2023
#

NAME
FOOD TYPE
STORE LOCATIONS
Burgers
NSW, VIC, QLD, ACT, SA, WA, NT, TAS
Mexican
NSW, VIC, QLD, ACT, SA, WA, NT, TAS
Burgers
NSW, VIC, QLD, ACT, SA, WA, NT, TAS
Portugese
NSW, VIC, QLD, ACT, SA, WA, NT, TAS
Donuts
NSW, VIC, QLD, ACT, SA, WA, TAS
Seafood
NSW, VIC, QLD, ACT, SA, WA, NT, TAS
Eating out with coeliac disease is tricky. Thankfully, gluten-free options are more common now, but cross-contamination in places like fast-food joints is still a risk.
So, I've put together the best coeliac-safe gluten-free fast food restaurants so you can enjoy eating out with peace of mind there's no cross-contamination!
Top 6 Gluten-Free Fast-Food Restaurants (Coeliac Friendly) 🌾😵
Betty's Burgers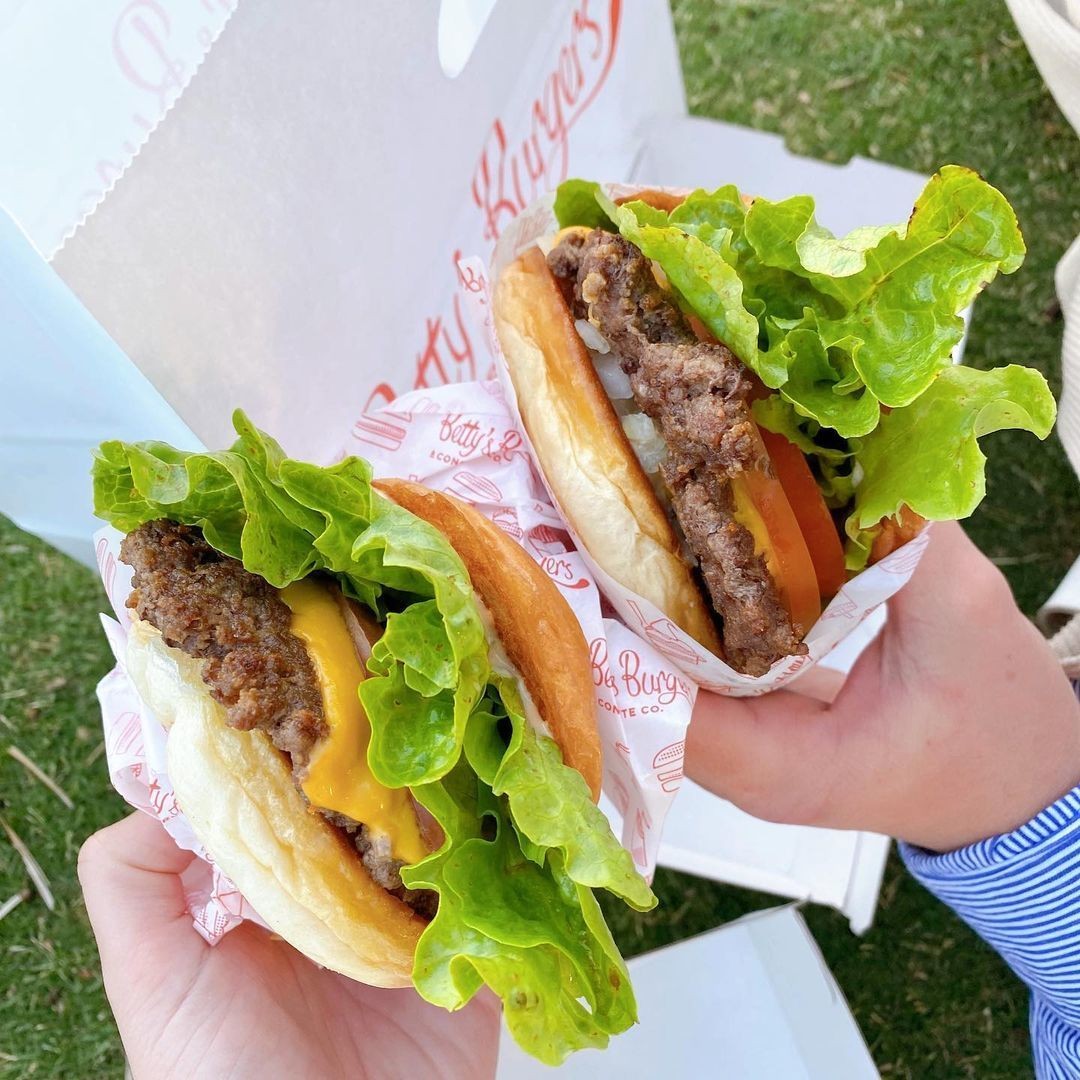 STORE LOCATIONS: NSW, VIC, QLD, ACT, SA, WA, NT, TAS
Betty's Burgers offer a selection of burgers, salads, icecreams and thick shakes that are free of gluten. They also cater for coeliacs ensuring they use clean utensils and segregated packaging to avoid contamination.
You'll find an extensive allergens list on Betty's Burgers website, however, they do recommend you speak with the staff to ensure they are fully aware of your dietary requirements.
Zambrero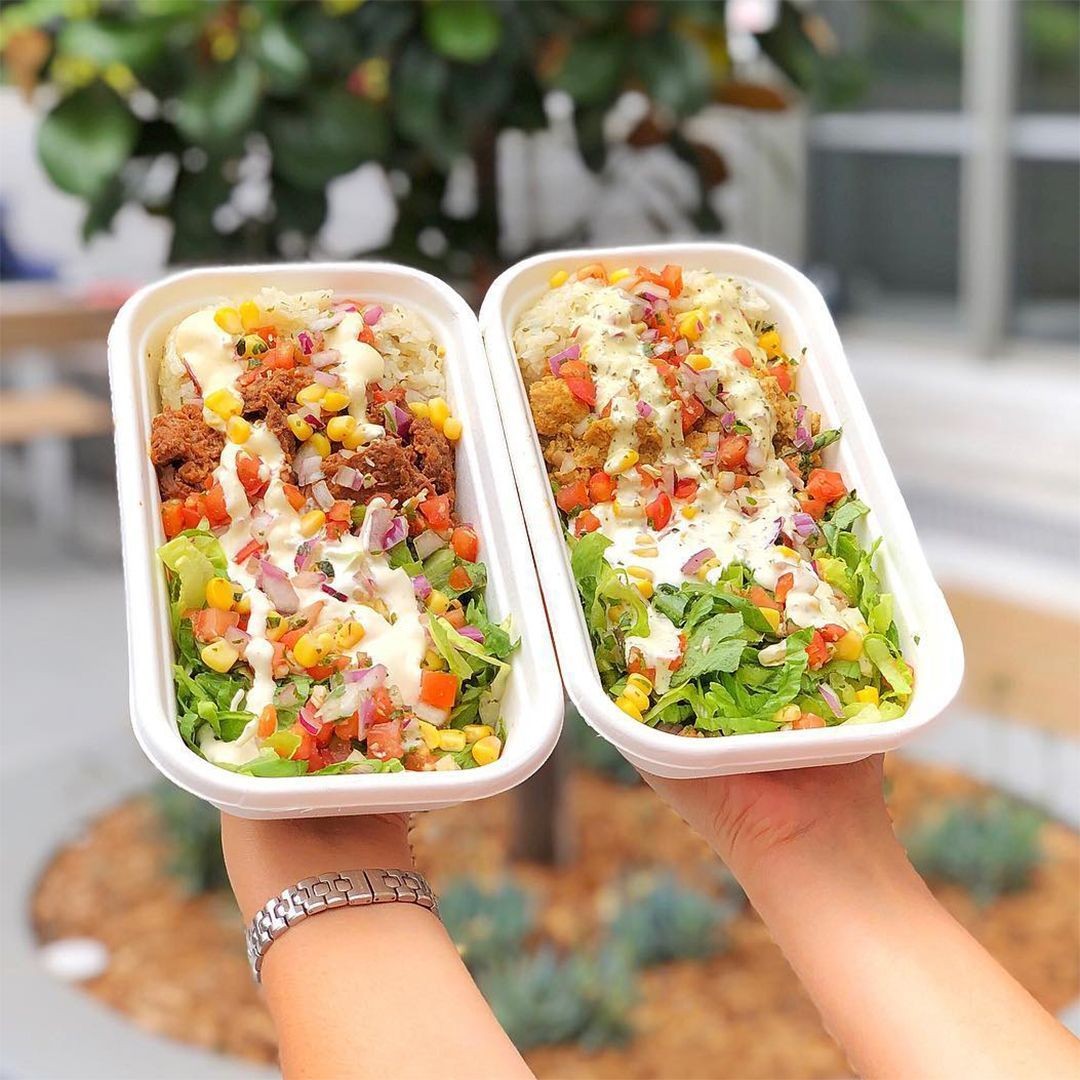 LOCATIONS: NSW, VIC, QLD, ACT, SA, WA, NT, TAS
Head to Zambrero for a gluten-free Mexican feast. Their taco shells, black rice tortillas and corn chips are listed as coeliac friendly, and you'll find most of their toppings are gluten-free.
Another bonus – you'll find a Zambrero's Australia-wide.
Burgers
Grill'd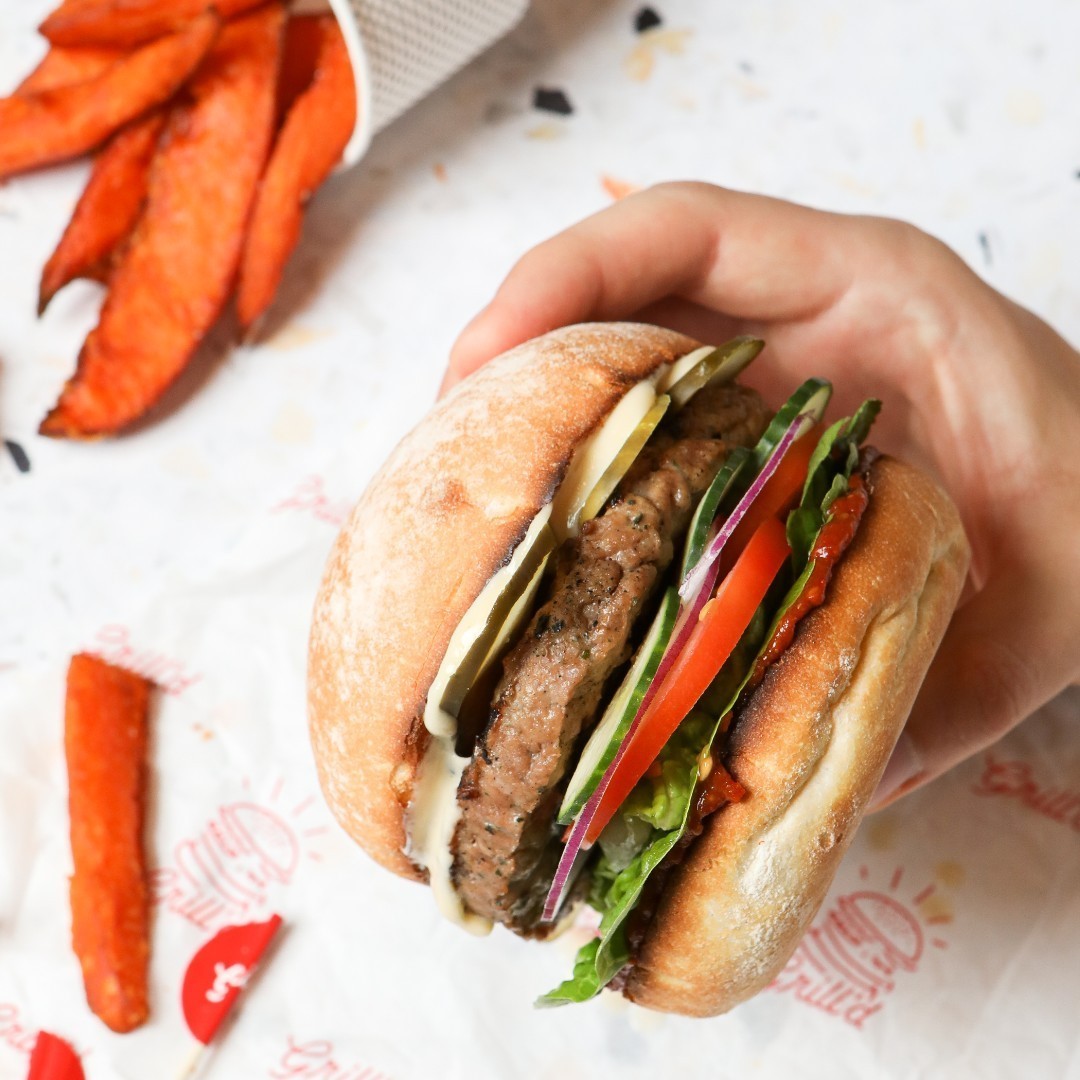 LOCATIONS: NSW, VIC, QLD, ACT, SA, WA, NT, TAS
Coeliacs rave about Grill'd and their meal options. Some even cite their local Grill'd shout "coeliac meal" so all their well-trained team is on alert.
One tip is to ask for your bun to be done on the grill, not the toaster and to avoid the vegan patties which may contain gluten. Word on the street is their gluten-free nuggets are delicious!
Nando's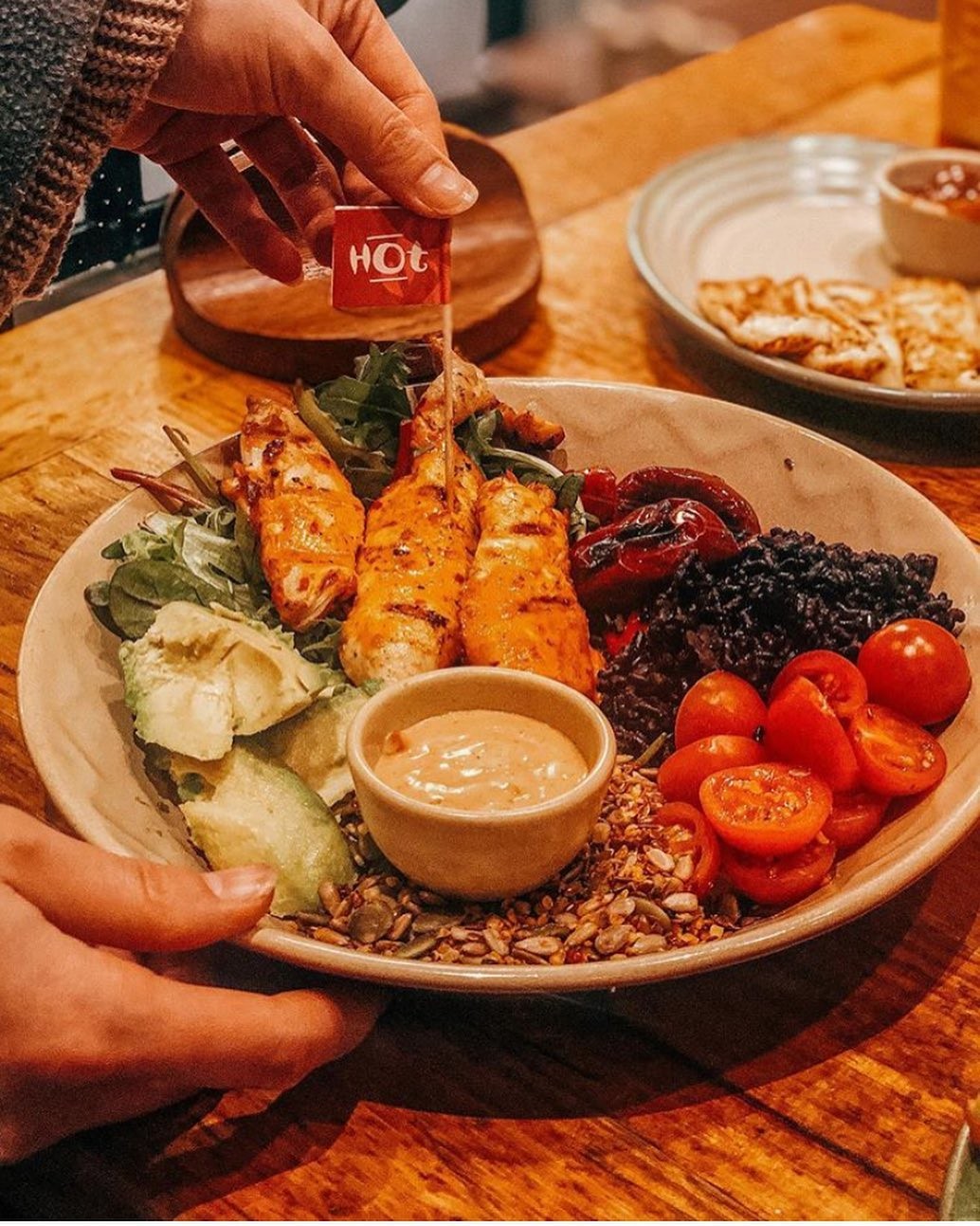 LOCATIONS: NSW, VIC, QLD, ACT, SA, WA, NT, TAS
PERi PERi Tenders anyone? You can find chicken, ribs and many sides available at Nandos that are gluten-free. Be careful, several items may contain traces of gluten, so for coeliacs, this could be problematic.
You'll find an extensive list of allergen information on their website but as always, it's good to inform the staff before ordering. Nandos states their chips are gluten-free, but it's always worth checking they're not fried in contaminated oil.
OMG! Decadent Donuts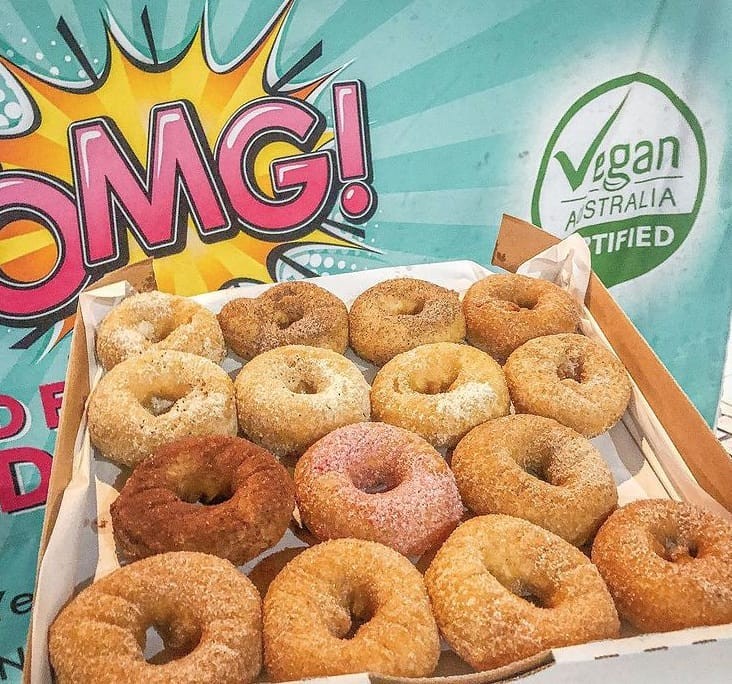 LOCATIONS: NSW, VIC, QLD, ACT, SA, WA, TAS
If you're looking for a sweet treat, OMG! Decadent Donuts create moorish delights that are vegan-friendly, and gluten, dairy, egg and nut-free.
Just to be sure, they get the tick of approval from Coeliac Australia! This means you can enjoy going out for a dessert without the fear of repercussions.
Fish & Chips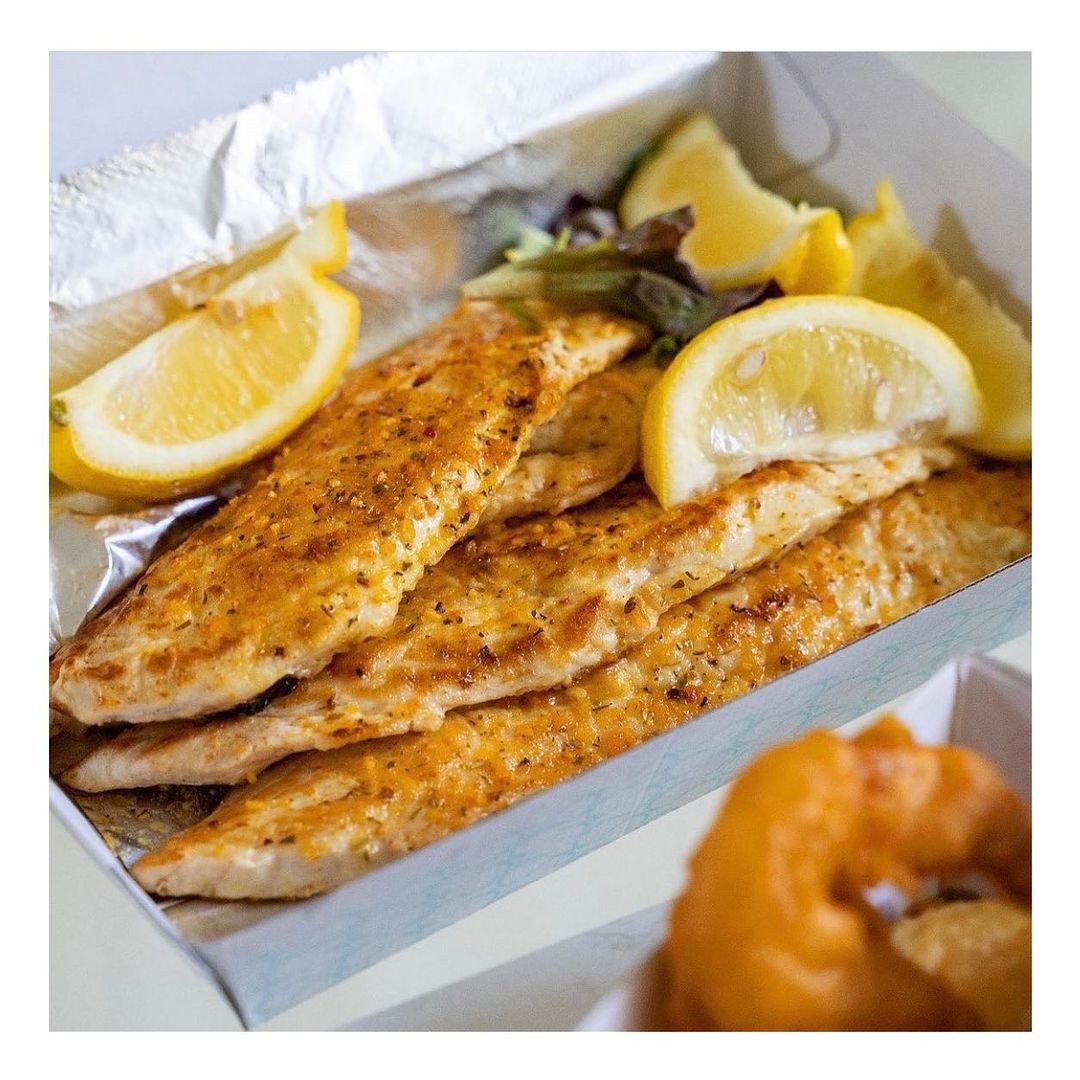 LOCATIONS: NSW, VIC, QLD, ACT, SA, WA, NT, TAS
If takeaway is a regular part of your lifestyle, connecting with your local fish and chip shop may be a good option for you. You can always order a grilled piece of fish and a salad.
For those who can't do fish without the chips, you can check if there is a fryer that hasn't been used for frying gluten-containing foods. As demand grows, more local takeaway establishments are changing how they operate to accommodate these requirements. So, it pays to ask!
How'd We Make This List? 📋
Coeliac Australia has set guidelines for restaurants/eateries to make coeliac-safe dishes, focusing on "sourcing, segregation, and service".
This includes:
preparing food in specific areas
using separate frying oil
covering grills to prevent cross-contamination
While many restaurants are able to meet those standards, it's harder for takeaway joints. So, while many might offer gluten-free food, it doesn't necessarily make it coeliac-safe (because of cross-contamination)
The takeaway places in the above list all guarantee they meet the Coeliac Australia guidelines.
5 Signs A Takeaway Place Isn't Coealic-Friendly 👎🏻
Food prepared on the same surfaces as non-gluten-free food.
Gloves are not being changed when preparing gluten-free food.
Gluten-free fried in shared oil (such a big one in the fast-food industry!)
Food cooked in the same pan or boiling water used for gluten-containing ingredients.
Gluten-free dough made in the same space as your standard bases or pizza cooked on the same stone.
Fast-Food Eating Tips for Coeliacs 💡
Here are my top tips for eating out if you have Coeliac disease:
Check the fast food menu and preparation methods for changes and staff turnover.
Look for Coeliac Australia's tick of approval on their website.
Call local takeaways beforehand to ensure they can meet your needs.
Clearly inform staff about your coeliac disease and dietary requirements.
Be aware of cross-contamination risks in takeaway places.
Opt for coeliac-friendly meal delivery services as a safe alternative.
Avoid fried foods in places with shared oil fryers.
Watch for hidden gluten in sauces, dressings, gravies, spices, and drinks.
If unsure about food safety, it's best to avoid the item.
Gluten-Free Fast-Food Australia FAQs 🤔
Is anything from Maccas gluten-free?
Does KFC have gluten-free food?
Similar to McDonald's, KFC does not have a dedicated gluten-free menu. While some items may not contain gluten ingredients, the risk of cross-contamination is high due to their cooking processes, particularly with their frying methods. Always check with the specific store and be cautious.
Does Subway have gluten free bread?
Subway has a gluten-free wrap (at most but not all locations). However, they cannot guarantee any potential cross-contamination, so it's best to avoid completely.