📰 News
Taking your meals to the next level…or with you!
UPDATED ON Feb 15, 2022
Jackson ODoherty enjoys long walks on the beach, expensive wine, cheese and meal prepping in McDonalds!
If you've ever followed IIFYM, Paleo, Atkins, or whatever diet for that case, you know that it's tough to resist a maccas run with your mates because it probably doesn't fit your macros or it's too high "carbs". That didn't phase Jackson! All you need is 1x portable stove and 300 grams of rump steak.
It's not the first time Jackson has filmed his shenanigans, whether he's dressed up as a 'thirsty gym girl' and squatting in a G-String or using a hoverboard for everyday jobs, whatever it is, he's delivering the Lol's!
In this video making it's rounds on Facebook, Jackson completely disregards McDonald's workers and onlookers as he cooks up a steak with a pinch of cracked pepper.
Meanwhile, the rest of us are still meal prepping on Sunday and posting it on Instagram while Jackson makes it look so easy and has time to read the paper!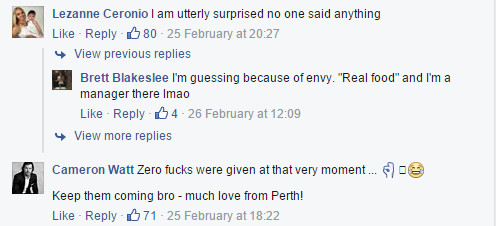 Lezanne…so are we, so are we!