🏡 Lifestyle
RECIPE VIDEO: Fluffy Egg Mayo Sandwich (Japanese Style)
Fluffy. Ego. Mayo. Sandwich. And, it's Japanese style. Really, need we say more? Our resident nutrition and health coach Ophie Ho shows us how to make this easy and delicious meal.
UPDATED ON Jul 12, 2022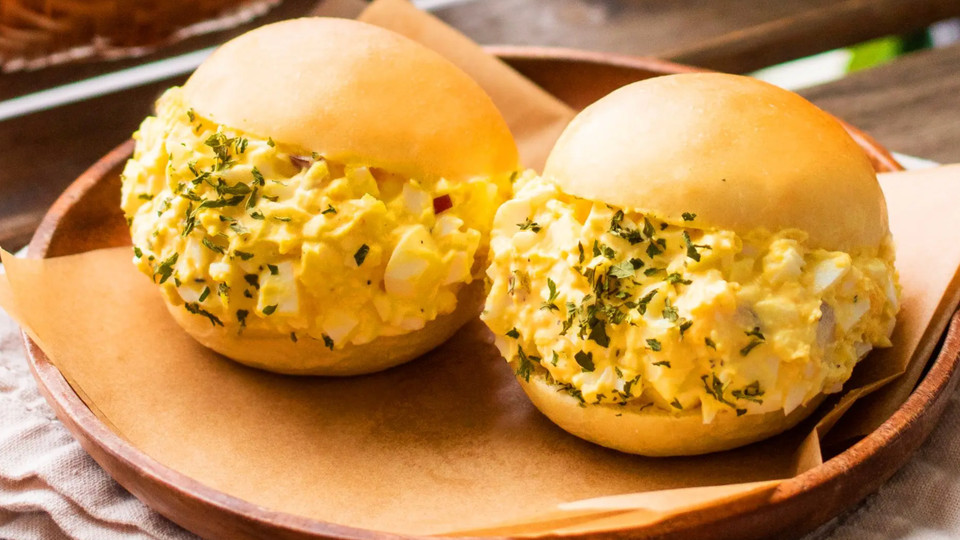 Holy mother of all breakfast sandwhiches! Stop the press! We've done it. We've found the ultimate breakfast sambo. A soft, fluffy, eggy, mayo-y salad sandwich that is buttery and creamy and all kinds of amazing. If eating this to start your day alongside a hot cup of coffee doesn't put a smile on your face, we don't know what will. It's quick and easy to make, filling and can be eaten on-the-go.
This recipe comes from Elle at Cookerru but has been adapted slightly by Mealprep.com.au's certified nutrition and health coach Ophie Ho. The original recipe maker Elle first discovered this type of sandwich in South Korea, and Ophie has reimagined this recipe to give it a Japanese-style twist.
The egg mixture can be made ahead of time (great for meal prep!), and can also be doubled or tripled in portion. When properly stored in an airtight container, the egg mixture will last for 2-3 days in the fridge.
Watch Ophie's step-by-step guide to making the ultimate fluffy egg sandwich below, or follow the written recipe.
Fluffy Egg-Mayo Sandwich
Nutrition
Calories:
321
kcal per serve (100-120g per serving)
Ingredients
6 large eggs, at room temperature
1 tsp each salt and vinegar, for the boiling water
1/4 tsp each salt and pepper
1 tsp sugar
50-60g Kewpie mayonnaise
1 tsp Dijon mustard
2 slices of bread (bread of choice)
chive flakes
Method
Add salt and vinegar to a pot of boiling water and carefully add the eggs. Let the eggs boil for 10 minutes, and prepare a bowl of ice water. Once the eggs are done cooking, immediately transfer them into the ice bath and let them cool for at least 5 minutes.
Peel the eggs and separate the egg yolks and whites. Mash the yolks in a medium bowl and dice the egg whites into small chunks. Add the egg whites to the bowl with the yolks, and mix to combine.
Add salt, pepper, sugar, mayonnaise, mustard and chives. Mix together with a spoon until everything is well combined.
Layer onto sandwich with a generous amount of egg mixture (I used about 100-120g). Serve immediately and enjoy!
See? So easy and so tasty. If you make Ophie's version of these Japanese-style inspired fluffy egg mayo sandwich, let us know how you went in the comments below!