Super Nature takes up a large share of the supermarket convenience meals offering an extensive range they say is "made of incredible stuff"! The brand advertises toward the health-conscious consumer with their Superfood Meals and Wellness Bowls.
As a nutritionist, I like to dig a little deeper than their clever marketing strategy. To my surprise, these aren't bad for a ready-made supermarket meal that is incredibly affordable and the range is diverse.
Were the Super Nature meals nutritious?
Super Nature has enthusiastically embraced the wellness and superfood trend claiming its range is "bursting with some of the healthiest, most natural ingredients around."
So, let's take a look at how they rate nutritionally.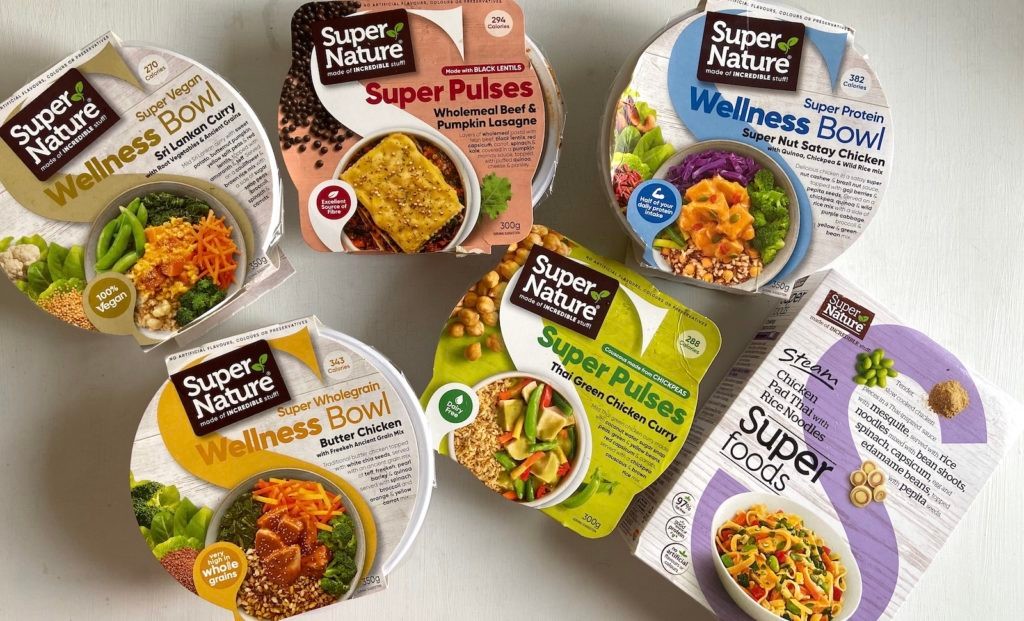 Ingredients
Super Nature has one of the most diverse ranges of supermarket meals with the use of a wide variety of ingredients which is great to see. This is particularly important if you rely on frozen meals as a mainstay in your diet as you'll be able to maximise your nutrient intake
You'll find a variety of vegetables from the usual types such as broccoli, carrots and beans to red cabbage, sugar snap peas, sweet potato, black garlic and edamame beans. They also add ingredients like goji berries, pepita seeds, brazil nuts, mesquite powder, lemongrass and tamarind that are not often in frozen meals.
The majority of the meals are of whole food ingredients – another tick. Even in vegan meals, Super Nature uses foods such as chickpeas, lentils, and quinoa to provide protein rather than Frankenstein meat replacements.
I also like that Super Nature has introduced whole grains and seeds such as amaranth, teff, quinoa, freekeh and barley rather than just the standard white or brown rice. A variety in these ingredients translates into a wider nutrient variety consumed.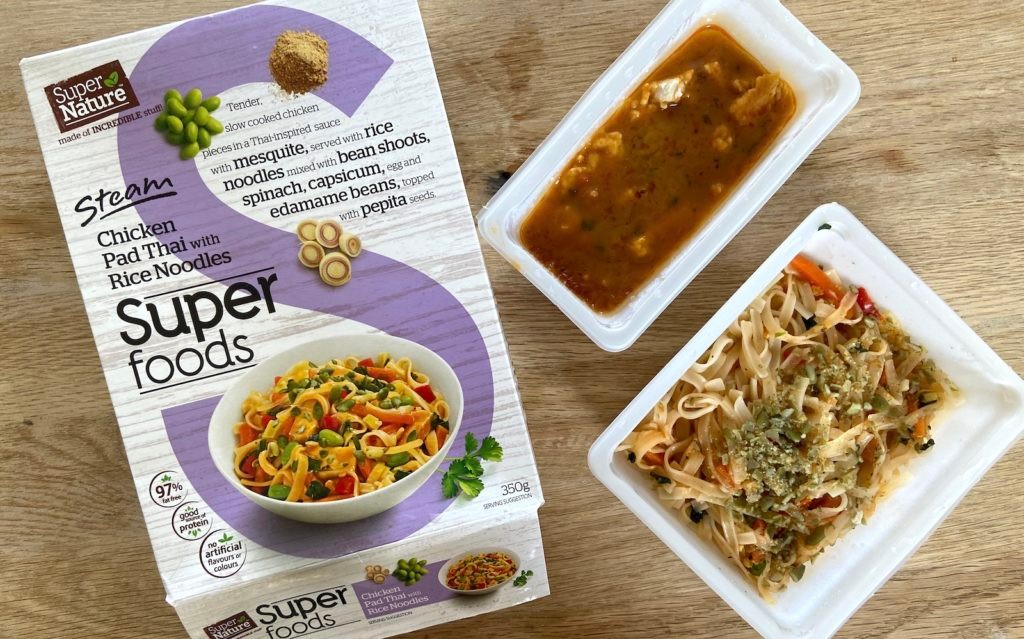 Amongst the diverse whole foods, there are some processed ingredients and additives to be mindful of. Thickener 1422, Natural Colour 160c, Yeast Extract, Potato Starch, Corn Starch, and Emulsifier 471 are featured in most meals. Most also contain cheap vegetable oils, salts and sugars.
I would also love to see more allergen or food intolerance-friendly meals in their range such as gluten-free or dairy-free.
Based on ingredients alone, are Super Nature meals the healthiest option? No, but for supermarket, ready-made meals that are affordable, the diversity of ingredients is a big positive and shouldn't be undervalued.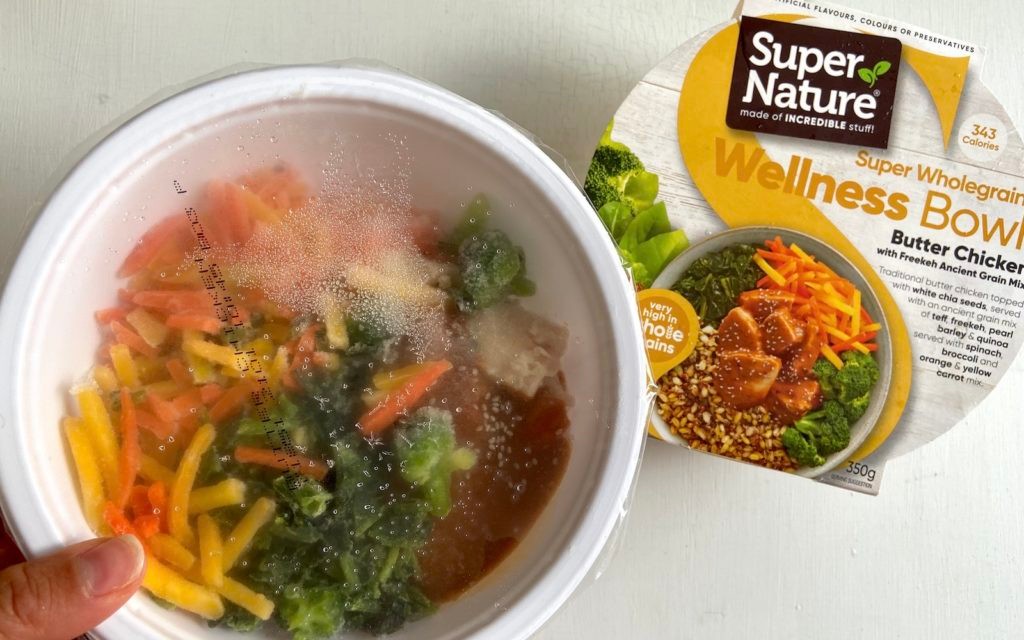 Calories and Macronutrients
An extensive range of meals means a wide variety of nutrition profiles. For you, that means there should be a couple of options that fit your nutrient requirements and goals.
Most of the Super Nature meals are 300-350g portions and they're calorie content ranges from approximately 250 cals to 400 cals per serve.
All Super Nature meals are carbohydrate dominant with some, like the Chicken Pad Thai with Rice Noodles containing 62g of carb per serve (17.7g per 100g). However, most contain around 45g per serve. Remember, unlike the majority of frozen meals, Super Nature use mainly complex carbohydrates rather than the refined carbs commonly found in affordable convenience food.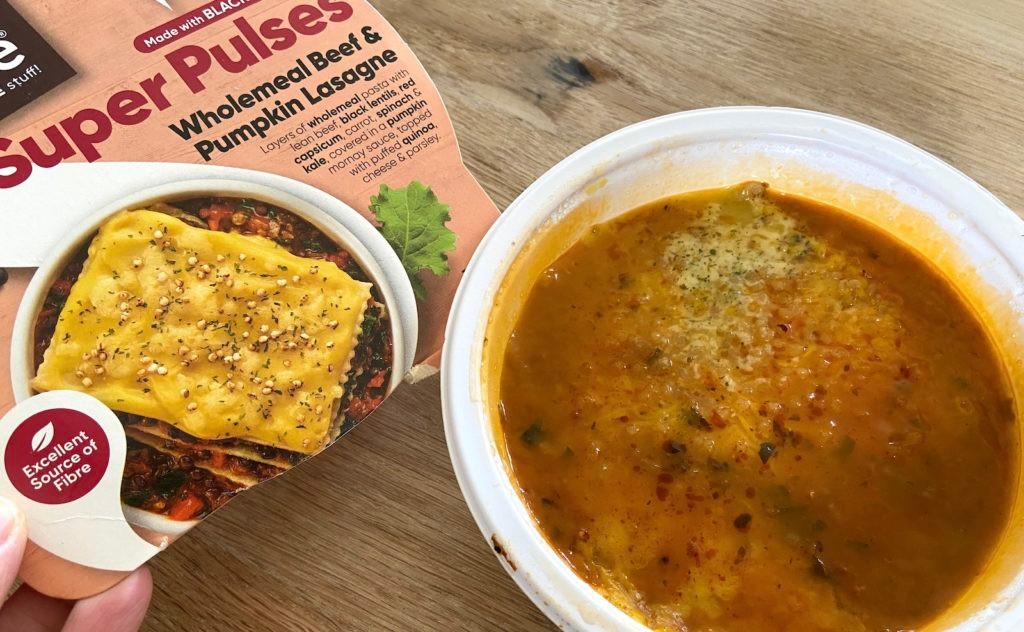 The majority of the Super Nature frozen meals contain a decent amount of protein and, as mentioned before, from whole food sources. The Super Nut Satay Chicken Wellness Bowl has 7.2g of protein per 100g (25.2g per serve). However, you will find others have less than half that amount of protein. The lower protein meals are typically the vegan meals of the range.
The fat content of the Super Nature meals tends to sit at about 2.5g per 100g. It's not overly high with the main fat-rich ingredients being meat, poultry and oils. Nuts and seeds also feature in these meals, but not in large quantities.
I was surprised that these meals don't have a huge amount of dietary fibre given the ingredients. 2.9g of fibre per 100g (10.2 g per serve) was the highest Super Nature meal I consumed. Some have as little as 1.6g. As most Australians don't consume enough dietary fibre daily, adding extra fibre-rich foods alongside the meal could be beneficial.
The sodium content of the Super Nature meals is pretty similar to most health-focused convenience meals around 215mg per 100g. Most have several sodium sources such as salts, yeast extract, mineral salts or fish sauce.
All of the Super Nature meals contain sugar which isn't ideal, but it's a cheap ingredient that enhances the flavour and keeps your body wanting more. The Chicken Pad Thai with Rice Noodles rated the highest of the range at 13g of sugars per serve. That's nearly 3 teaspoons. Most contain around 7-9g per serve so it pays to read the nutritional information.
Nutritionally, Super Nature is a good option for those seeking a convenient, affordable meal. I'd tend to move towards brands that don't contain the additives and sugars, but I do give the diverse use of whole food ingredients a big tick.
How was the taste of Super Nature meals?
As Super Nature meals contain a variety of ingredients, their textures are great. In fact, these are some of the more pleasurable frozen meals I've tried. The Wellness bowls are probably my favourite as they're well balanced and nothing feels too lifeless after being zapped in the microwave.
Were the Super Nature meals convenient?
The Super Nature meals are sold at Coles, Woolworths and IGA. You will typically find at least five different meals in the freezer section of most supermarkets.
The meals can be microwaved from frozen and chilled, so extra convenient for those needing to fuel outside of the home such as at work.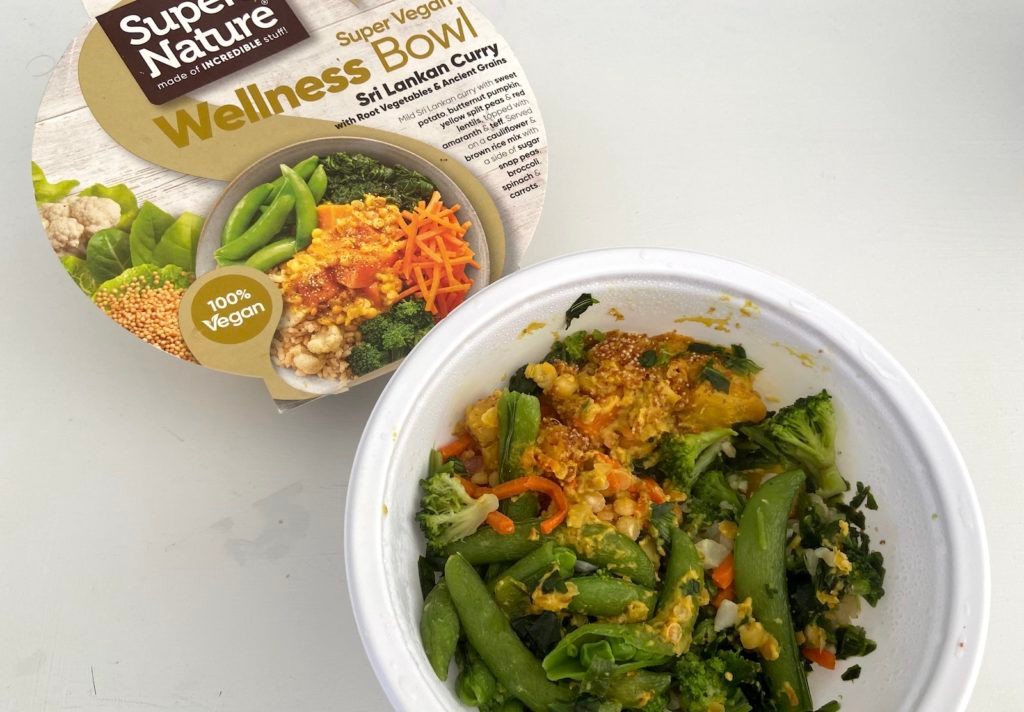 Starting at just $4, the Super Nature range is incredibly affordable for what it is. Often these meals are also on special reducing the cost even further. For those with big appetites (aka my husband) and need to eat two, you're still consuming a predominantly whole food meal under less than $10.
Obviously, the healthiest meals are those you can make at home using whole food, seasonal produce. However, that's not always feasible. Super Nature have created a range that does tick a lot of boxes for health-conscious individuals with busy lifestyles.
Like most convenient meal providers, there are a few flaws – namely the inclusion of some refined ingredients and the lack of quality fats and dietary fibre. The range, while diverse, is also a bit restrictive for those with intolerances or allergies.
If you are looking for a microwavable meal that's flavoursome, contains a diverse range of nutrients and is incredibly affordable, Super Nature could become your go-to.