Are the Hello Fresh meal kits family-friendly?
Hello Fresh now offer a range of family-friendly meal kits to enable you to cook wholefood meals with ease juggling a busy schedule. While there isn't a lot of different meals to choose from within the week, the meals do offer a balance between what the children want to eat and what the parents would gravitate towards like nachos with a fresh tomato salsa or pork schnitzel with a leafy salad.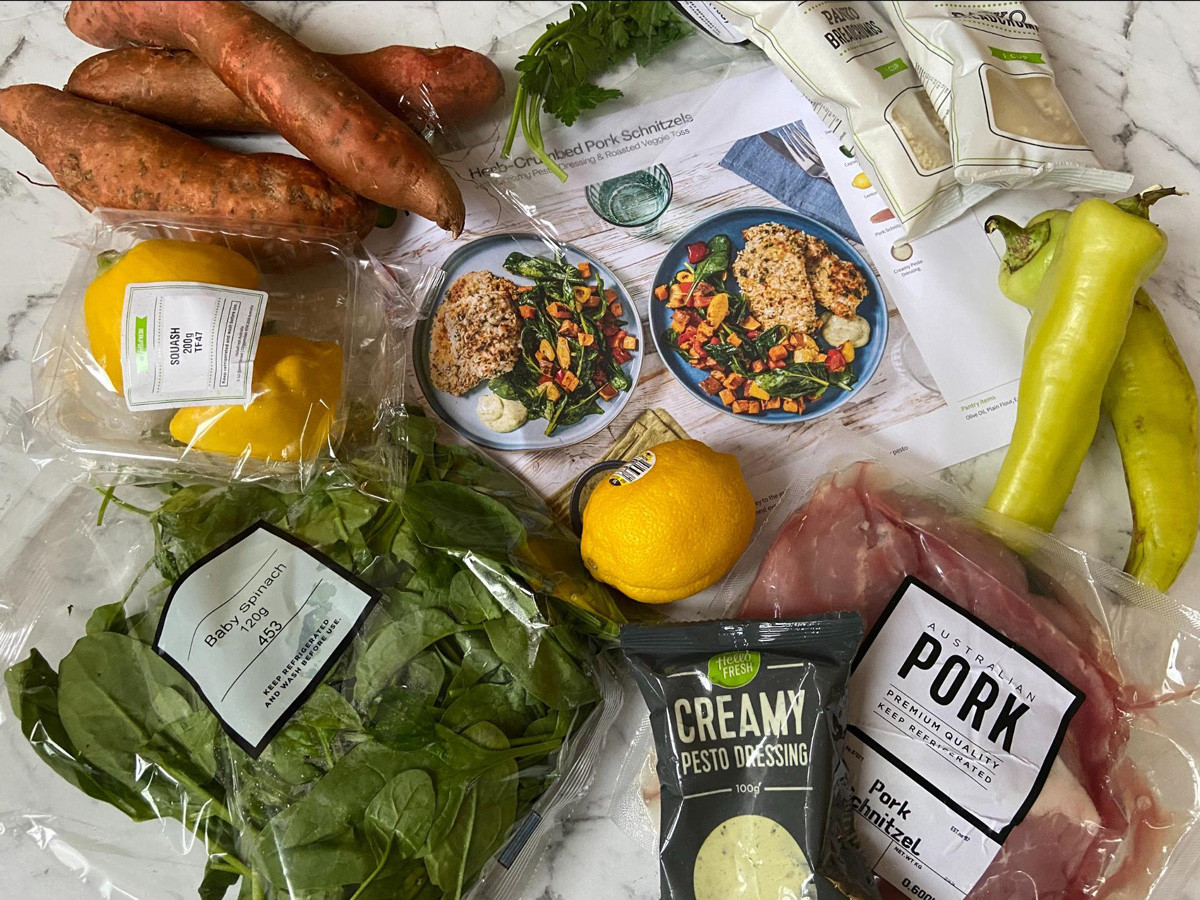 What the Hello Fresh meal kits offer to families that premade convenient foods don't is the flexibility to remove ingredients their fussy eaters will have a tantrum over or alter the portions. You also have some ability to sub out ingredients that you're intolerant to or that doesn't fit in line with your health goals.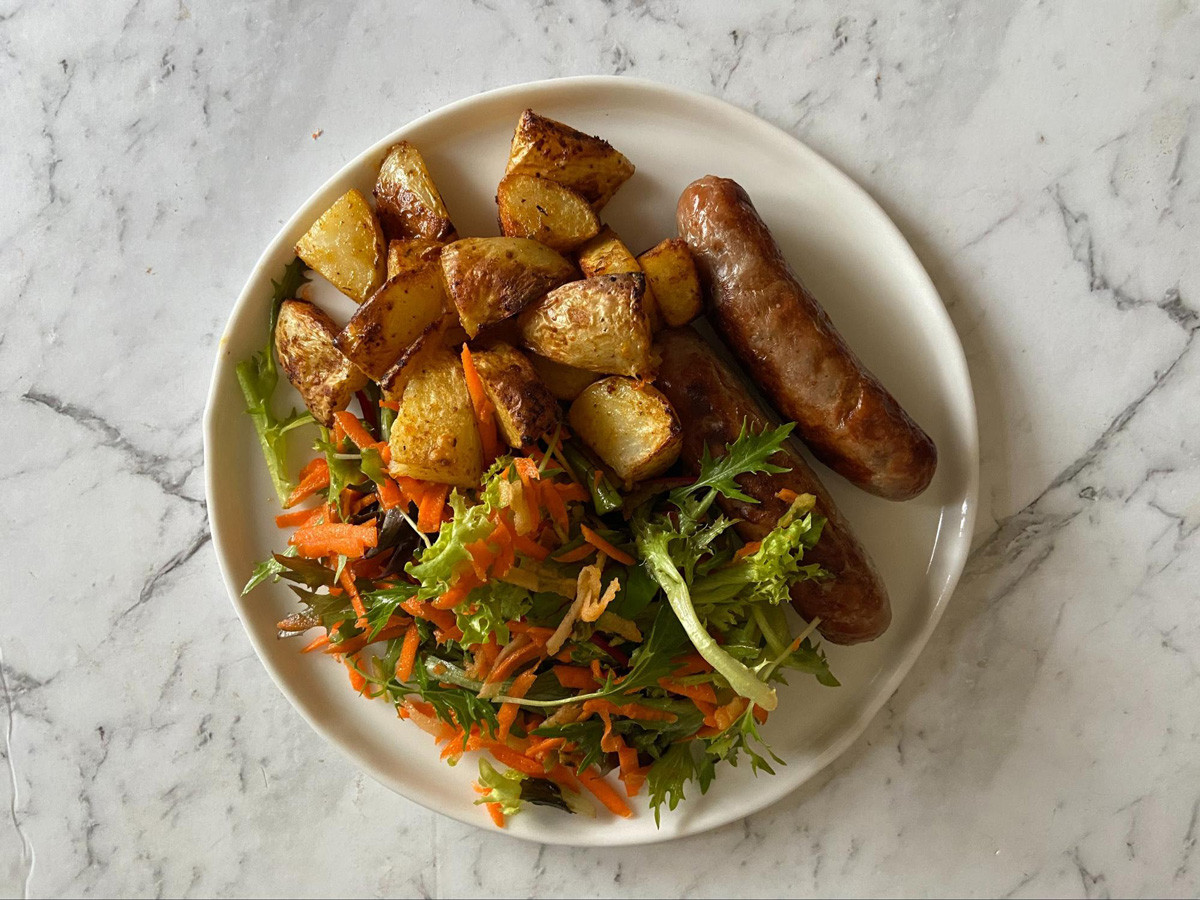 Having said that, Hello Fresh doesn't cater to many dietary restrictions to the extend most meal providers do. If your entire family or one member of it is dairy or gluten-free, for example, you're going to be very limited with your options and will have to adapt the meals. For me, this is one prohibitive factor of ordering regular meal kits from Hello Fresh.
One thing I was surprised about with the Hello Fresh meals was the generous portion sizes. I had previously tried Hello Fresh many years ago as a couple and while the meals were tasty and easy to make, the portions were on the small side for my husband. As a family of three, we ordered the 4 portion meals and easily had two sometimes three portions leftover which we enjoyed the next day for lunch.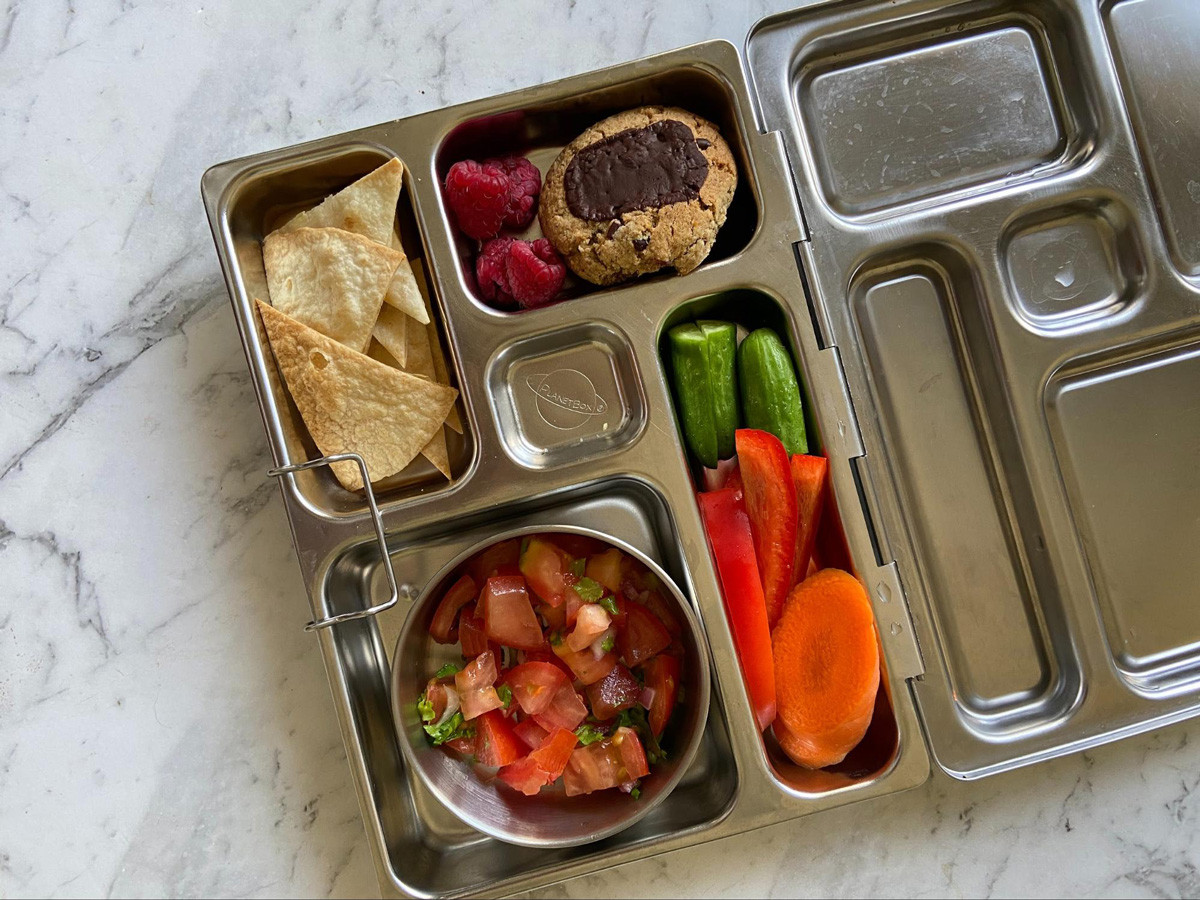 While not only convenient, the Hello Fresh branding and design of their recipe cards make cooking the meals easy and fun. The novelty of it can be a great drawcard to encourage children to cook with you – one of the best ways to increase their exposure to new foods and influence their eating behaviour. I dare say some older kids could essentially cook an entire Hello Fresh meal by themselves and I don't know any parent who wouldn't love that.
The cost of the Hello Fresh meals may, however, be prohibitive to many families. I would suggest Hello Fresh would be valuable at times where your schedules are extremely busy, such as the end of the year or for when you're going on holidays.
Were the Hello Fresh meals nutritious?
As the name suggests, Hello Fresh aims to deliver fresh produce to create delicious meals right to your doorstep. With the ingredients I received in my order, I can't argue with that. The veggies and fruit were all in season and the majority were very fresh, bar a couple of wilted herbs but they don't tend to fare well in plastic wrapping.
Most of the meal kits also emphasised a variety of veggies and a good portion of protein which was great. Unlike meal pre-made meals, some of the Hello Fresh meals weren't filled with refined carbohydrates which was a welcomed change although it would be great to see more of the family-friendly meals moving to a lower-carbohydrate model.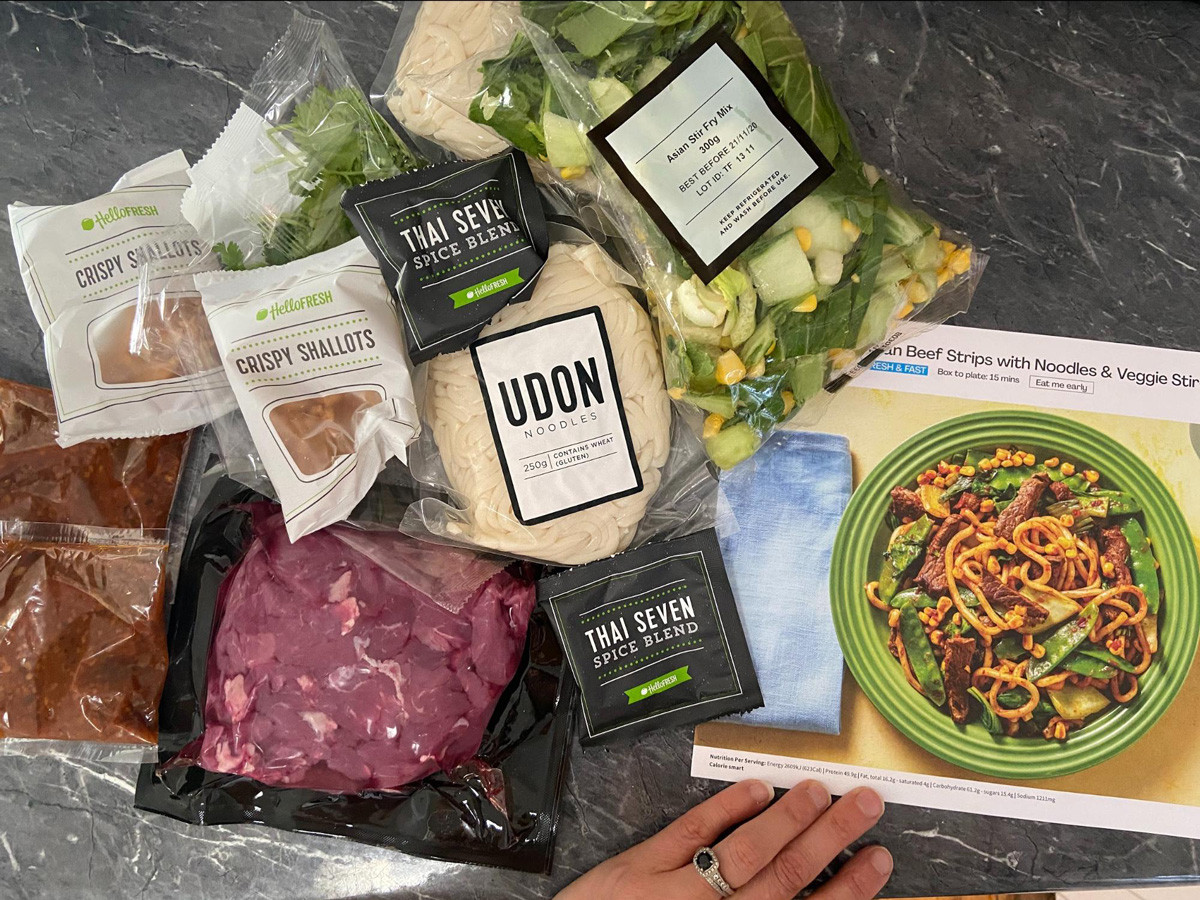 As mentioned, the portion sizes were very generous although that came with the downside of being calorie heavy. Some meals were as high as 920 calories which is a large chunk of the daily intake. You can adapt the recipe such as leaving off the dressings or sauces, but as we discovered, this doesn't affect the overall meal. These calories aren't always healthy calories either as pointed out in my video with the creamy pesto dressing being mostly canola oil.
As a nutritionist, calories aren't the only factor when looking at a healthy diet, particularly of that of families and children. However, generally speaking in families there is usually one or two care givers who are conscious of their calorie intake. For my family, we not only removed some of the high-calorie ingredients but also reduced the portion sizes to overcome this.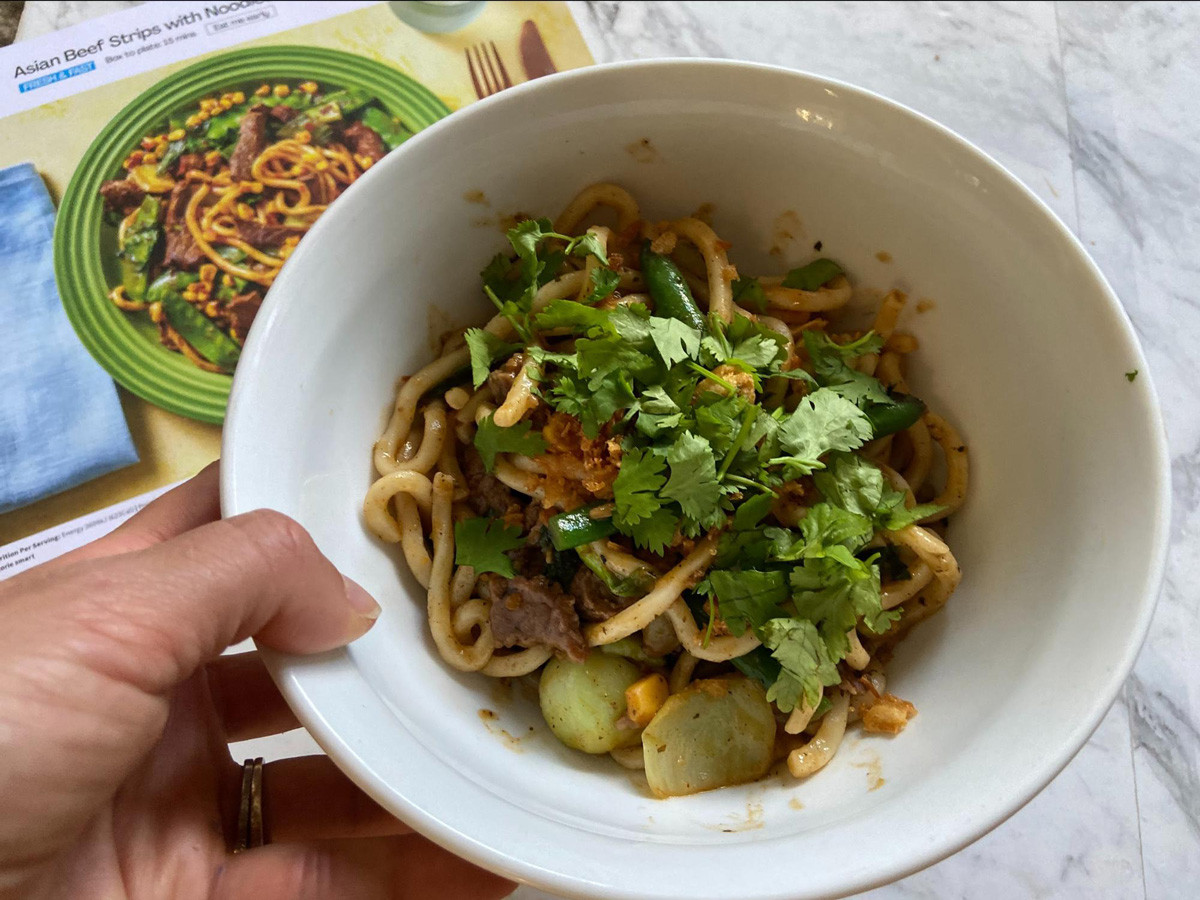 In regards to the ingredients, the majority of the meals were filled with wholefoods which was great to see. However, it's in those sauces and pre-made foods such as the tortillas you start to see processed ingredients creep in. In order to find out what was actually in some of those little packets, you do have to head back to the Hello Fresh website to find out as some of the packaging didn't display this information. This was a little annoying and time-consuming. It would be great to see the recipe cards or the individual packets to include the ingredients and nutrient information.
How convenient is the Hello Fresh Family-Friendly meal range?
Hello Fresh is built around convenience but targets those who enjoy cooking or want more control over their meals than pre-made options. It's hard not to like the convenience of the Hello Fresh meal kits. No meal planning, shopping or prep is a drawcard for many families. As someone who loves flipping through recipes and planning the week as well as visiting local stores for produce, I even enjoyed a few days off!
The one negative about the meal kits and the convenience is that it does mean there is a lot of packaging. However, it is comparable and perhaps even less than if you purchased pre-made convenient meals. Plus the main meal bags are paper which is a great move.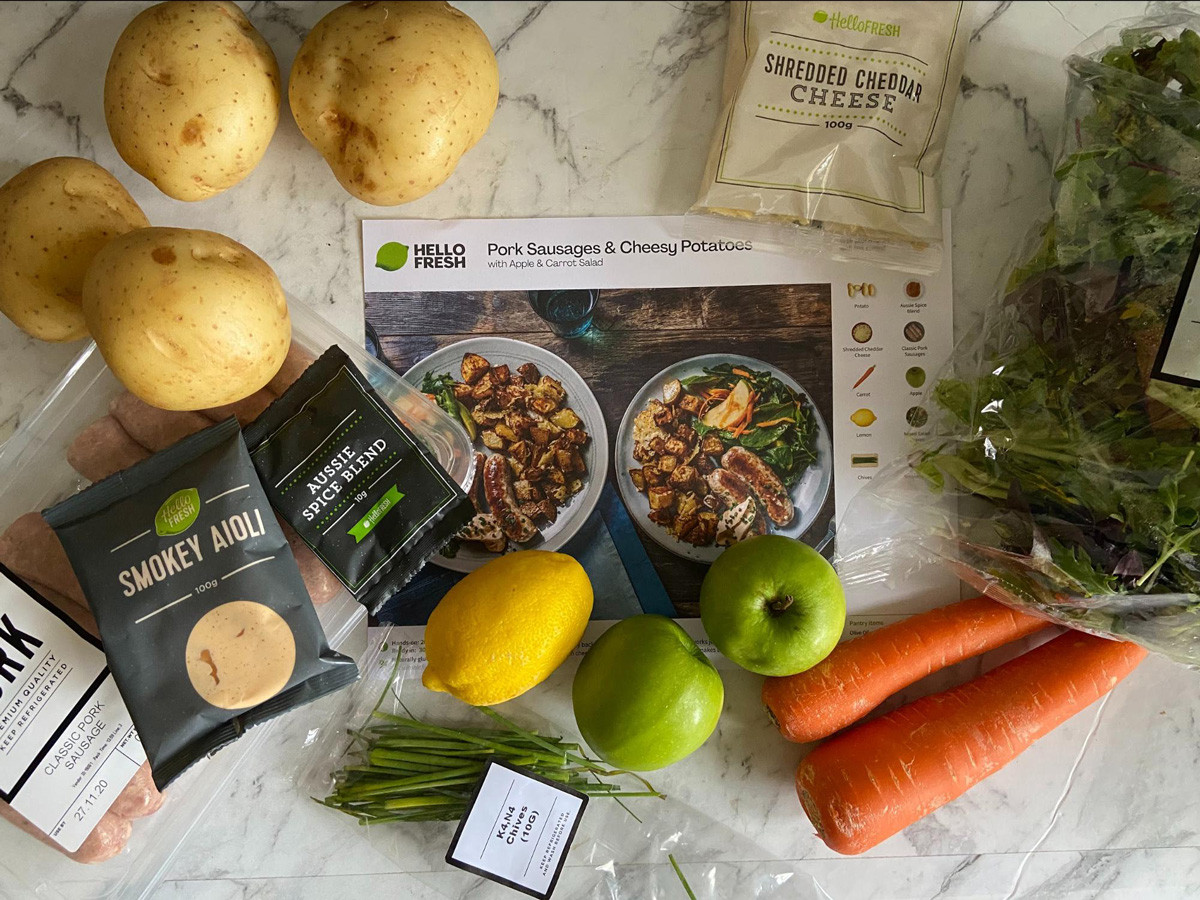 As mentioned, the cost of the Hello Fresh meals may be prohibitive as a standard subscription for many families. At roughly $150 for four meals, that's a large portion of a family meal budget and the meals could easily be made for less. Upgrading to a different meal will also increase the cost. But you're paying for the ease and convenience.
How was the taste of the Hello Fresh meals?
The Hello Fresh family-friendly meals we tried were all tasty and given the tick of approval by our 8-year-old. We also tried one of the fast and fresh meals, which was yummy but a little on the spicy side for the younger palettes.
I loved that there was a great emphasis on fresh vegetables or salad. Mind you, I think some of the more discerning eaters may not be too happy with that!
Overall, the meals were really enjoyable and made with fresh ingredients. However, the high-calorie dressings and sauces as well as the lack of options for dietary restrictions will likely hold me back from ordering in the future. If you're juggling a busy family schedule, wanting your children to eat more whole foods or looking for easy meals to cook, the Hello Fresh Family-friendly meal range may suit your family's needs.