If you're vegan or vegetarian, no doubt you're enjoying the increase in products and meals that are free of animal products. When it comes to convenient meals, there are a number of providers creating vegan-friendly ranges that are quick and affordable.
Coco & Lucas is one such provider that has expanded its meal range to include a selection of plant-based convenient meals to capitalise on this growing market. Earth meals are vegetarian, vegan and flexitarian-friendly consisting of 'Meal for One', 'Tastey lil' Morsels' and 'Cook n' Create'.
I recently tried the meals in the Earth Meal for One range and I'll be sharing my opinion on the taste, nutritional value and convenience of the products.
Were the Earth meals nutritious?
Having a popular range of kids meals, Coco & Lucas developed products for adults and focused on plant-based meals. My son has given the kids meals a tick when it comes to taste, so I was keen to try the Earth range.
Firstly, I love the look of the packaging. The graphics are appealing and the kraft cardboard reinforces the 'planet friendly' vibe, but don't let that fool you.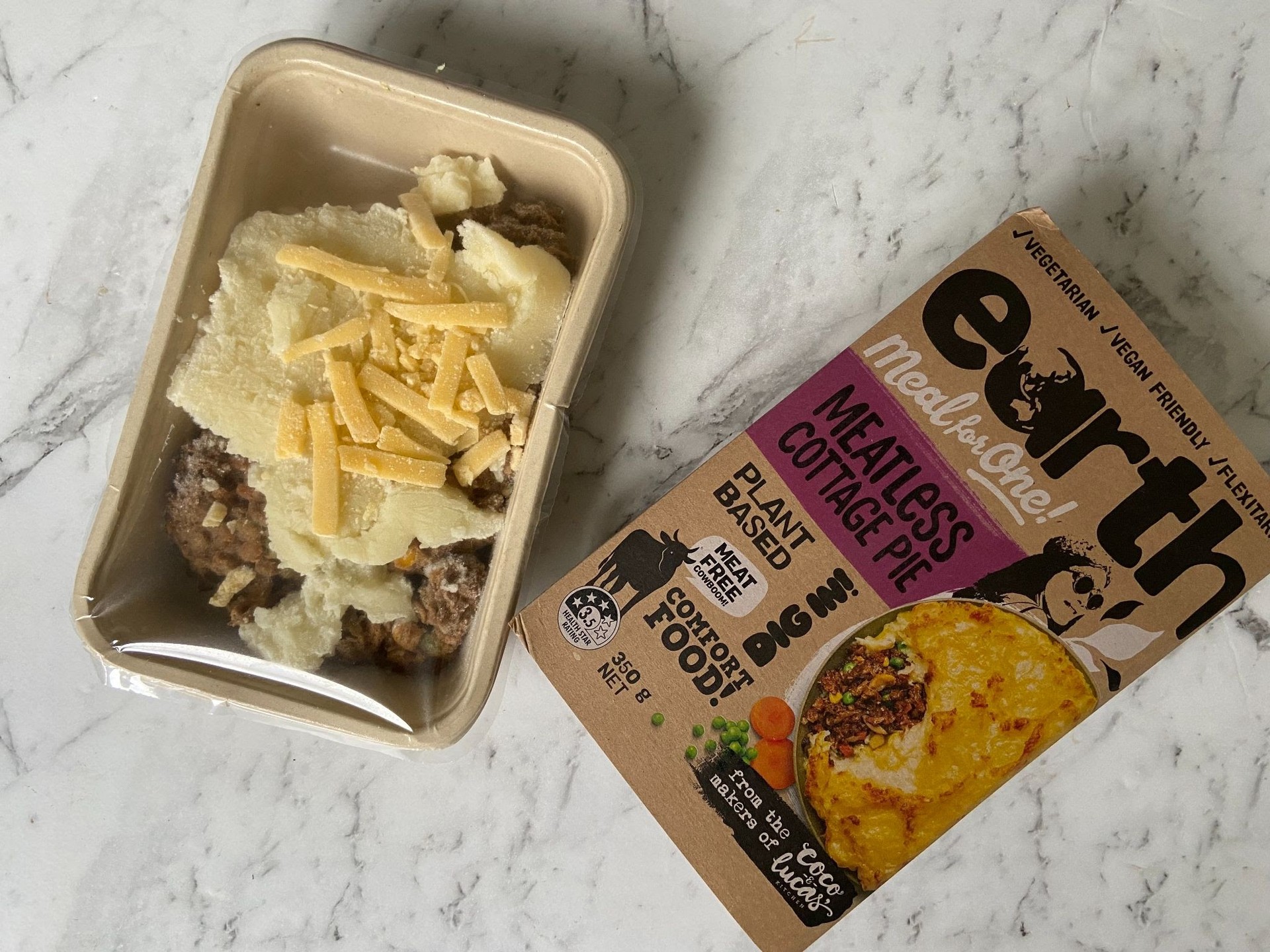 The ingredients list was a big shock for me just in the sheer quantity of ingredients in this small 350g meal. The meat-less lasagne, for instance, has over 40 ingredients! That alone would be enough for me to know this isn't the ideal product to eat. Among the ingredient list, you'll find starches, canola oil, sugar, salt, malt extract, vegetable gums, natural colours, preservatives, colours, natural flavours…none of which offer any nutritional value or scream "wholesome" as Coco & Lucas claim.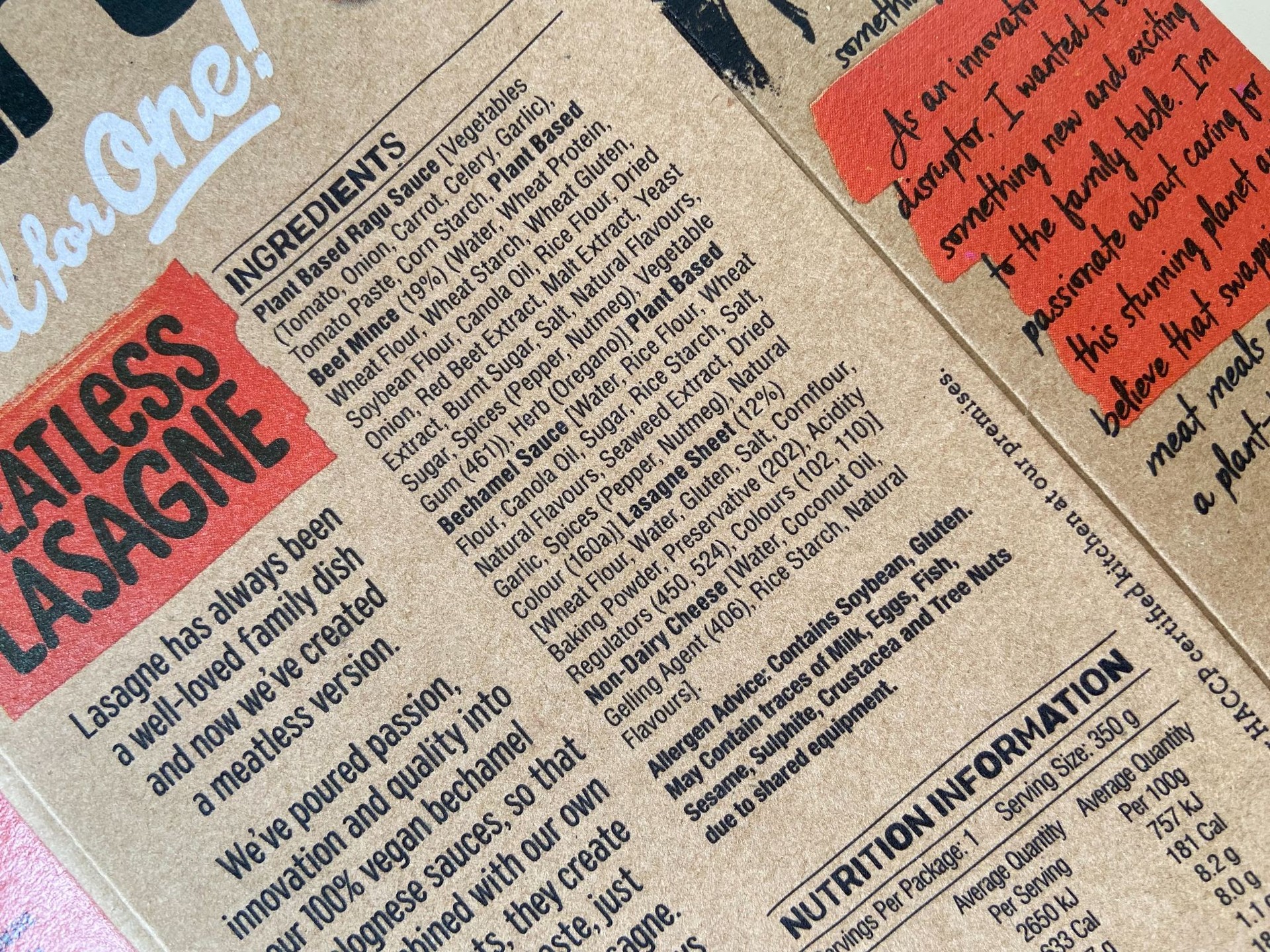 Another thing that strikes me as interesting, is that calories are reasonably high considering there aren't any animal products. Aside from coconut oil, there aren't any other naturally high-fat whole foods such as avocado, nuts or seeds that could make a big impact on the calorie content.
As with most meals that are trying to mimic the texture and substance of meat, Coco & Lucas have used soy protein, wheat protein, wheat flour, gluten, corn starch and canola oil, along with flavours, extracts and sugar. I can't quite understand why you would want to consume this as it doesn't taste pleasant and doesn't offer anything nutritionally.
These meals aren't a great source of protein, carbohydrates or quality fats as most of the ingredients are heavily processed. They also aren't packed full of vegetables as you might expect to see in a plant-based meal. This may be why the fibre content isn't listed in the nutrition information because it simply wouldn't be that high.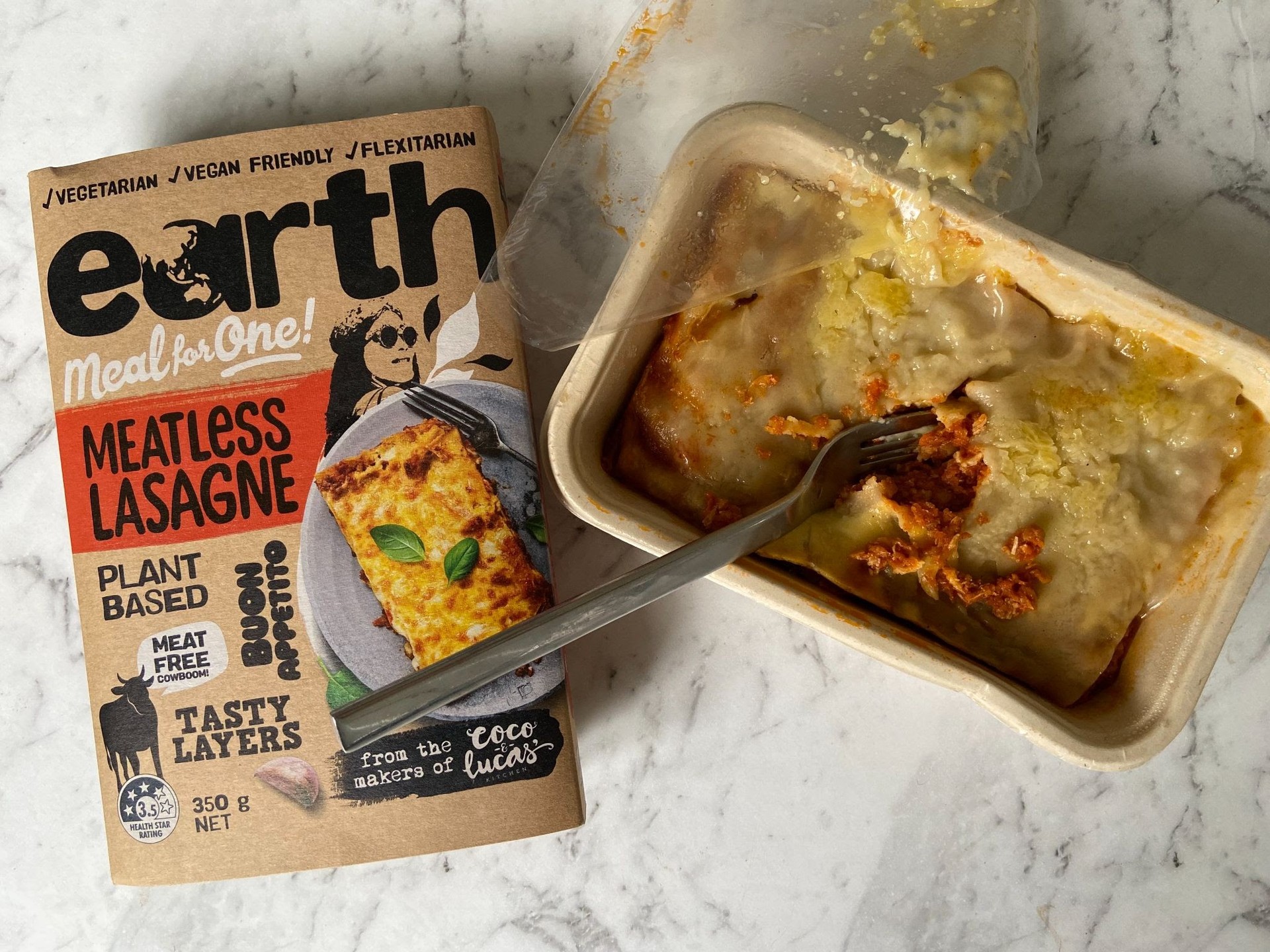 What is high is the sodium and sugar content. The meat-less lasagne contains about 4 teaspoons of sugar and 1477mg of sodium. Products with 120mg of sodium or less per 100g are considered low sodium foods. This Earth meal contains 422mg per 100g.
At only $8, the Earth range uses affordable, but predominantly, nutrient-poor ingredients. Going on nutrition alone, I wouldn't be advising regular consumption of these meals if you're wanting to boost your intake of plant foods and support your health.
How convenient is the Earth range?
The Coco & Lucas Earth range can only be purchased at Woolworths and many of the options aren't available. You may be lucky to find two or three of their Meal For One options which doesn't give you much choice.
The meals are frozen and can be cooked in the microwave or oven in as 4.5 minutes.
How was the taste of Earth?
So, I didn't rate the meals on ingredients and nutritional value, what about taste? I'm all for a balanced diet with the inclusion of foods that you enjoy, even if they aren't overly healthy. But, unfortunately, I didn't enjoy the Earth meals at all.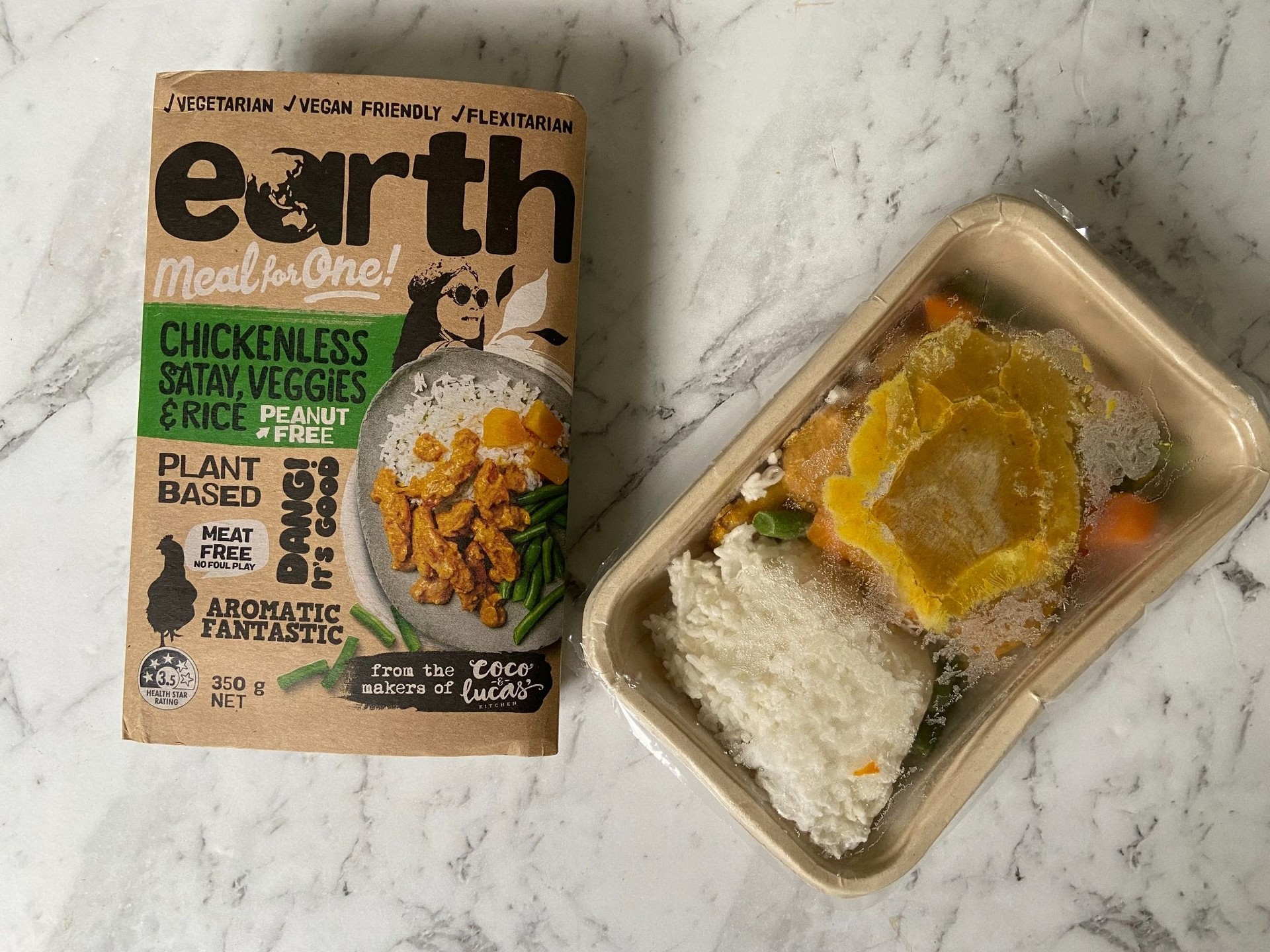 The texture of the meat-less pieces aren't pleasant and the inclusion of sugars was really relevant in the taste. If it's the convenience you're after, the Earth meals can offer that (if you can find them) but I personally don't think they offer much in the way of flavour and certainly not in regards to nutrition.