I've tried a lot of convenience meals in my time, testing them for clients and the general public. I know the marketing tactics and ingredients that food manufacturers use to get you to buy their products.
Coles have certainly used a few of these in the PerForm Balanced meal range. Did they win me over? Not quite!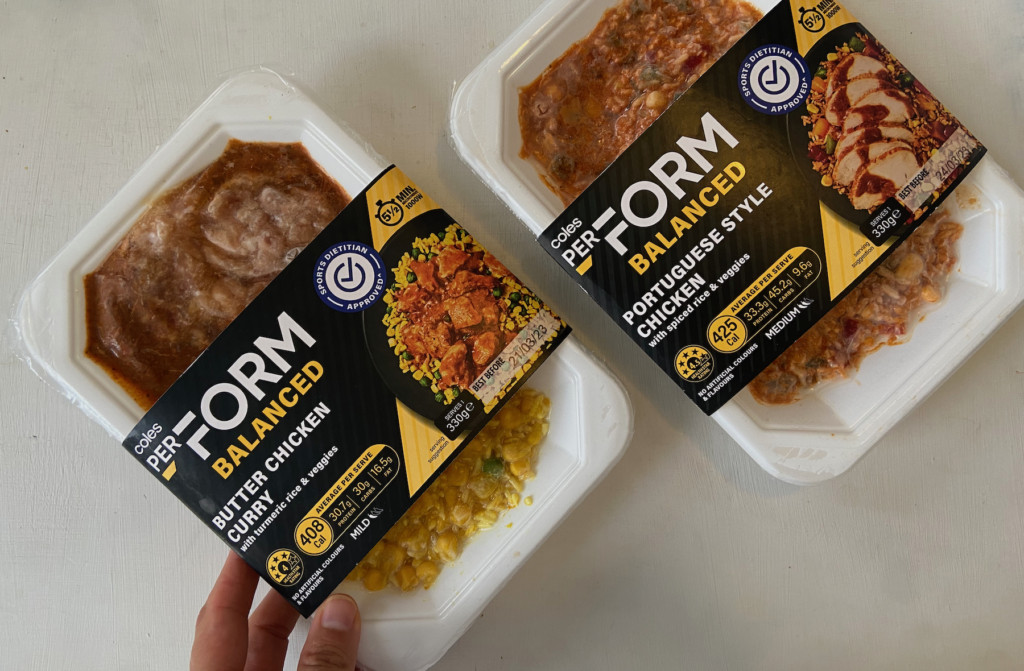 Were the Coles PerForm Balanced meals nutritious?
Coles advertises their PerForm Balanced Meals as being "ideal for those aiming to maintain weight" or suitable for those completing moderate-intensity training.
Their focus in this PerForm range is mainly on calories, fibre and vegetable quantity. So let's look at their ingredients and nutrient profile to see how the rate and compare to the Lean and Build range.
Ingredients
The Coles PerForm Balanced range consists of a few more meals than the Lean and Build collection although availability does depend on where you shop. It is the only one that offers a vegan meal, which is great, but it does come with a "may contain" animal product disclaimer that could put those with strict dietary preferences off.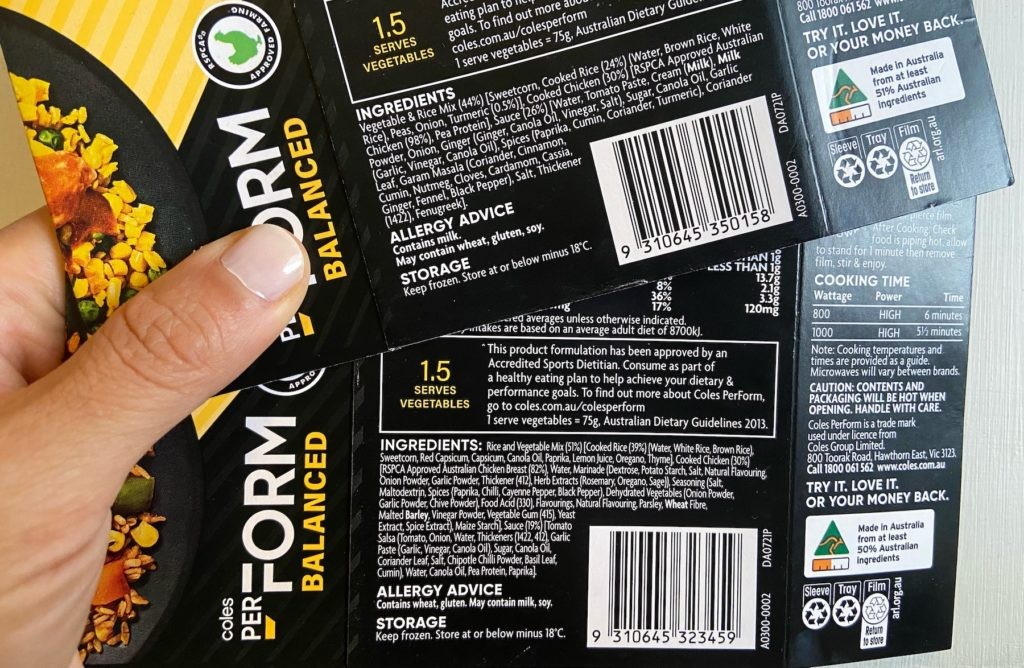 All the meals in the Coles PerForm Balanced range contain pea protein. This is likely an effort to increase the protein content without boosting calories and fat content too high. Pea protein is also a cheaper ingredient than meat, so I suspect its more to do with cost savings.
Pea protein is a "complete" protein containing all nine essential amino acids. It also is comparative to whey in its macronutrient profile. One thing worth noting is that pea proteins vary greatly in quality some of which contain hormones and additives. As a supplement, I always recommend people opt for an unflavoured, organic pea protein.
Some of the PerForm Balanced meals also appeared to contain fewer ingredients and fewer artificial ingredients than the Build and Lean which is a positive. The Butter Chicken Curry, for example, only contains thickener 1422. Keep in mind, the Balanced meals still contain inferior quality ingredients such as milk powder, canola oil, flavourings, maltodextrin, dextrose and sugar.
The Balanced meals contain 1.5 servings of vegetables, namely sweetcorn, peas, capsicum and onion (not a great variety). This quantity of veg is slightly less than the Lean range.
As with all the PerForm meals, the variety of ingredients isn't huge although, in comparison to the Lean meals, there is the option of meals with chicken, pork and beef or lentil (one meal only).
If you've read my reviews on the Build or Lean PerForm range, my thoughts on the ingredients are pretty similar in that they mainly use low quality, refined and artificial products. Based on the ingredients alone, this may be okay for an emergency meal, but I certainly wouldn't be recommending the PerForm meals as a mainstay in your diet.
Calories and Macronutrients
Per 100g, the Balanced meals are the highest in calories of the PerForm range. Depending on the meal you choose, they are similar calories to the Build range but the meal size is 330g as opposed to 400g.
One of their marketing claims is that the PerForm Balanced meals contain at least 7g of fibre per meal. I like to see fibre at least 10g per 100g, so these fall short. The highest fibre Balanced meal contains 5.10g of fibre per 100g.
Fibre is crucial in helping you feel full and satisfied, as well as, maintaining optimal blood sugar levels. Fibre is also what's going to be helping you with digestive function and feeding your gut microbiome.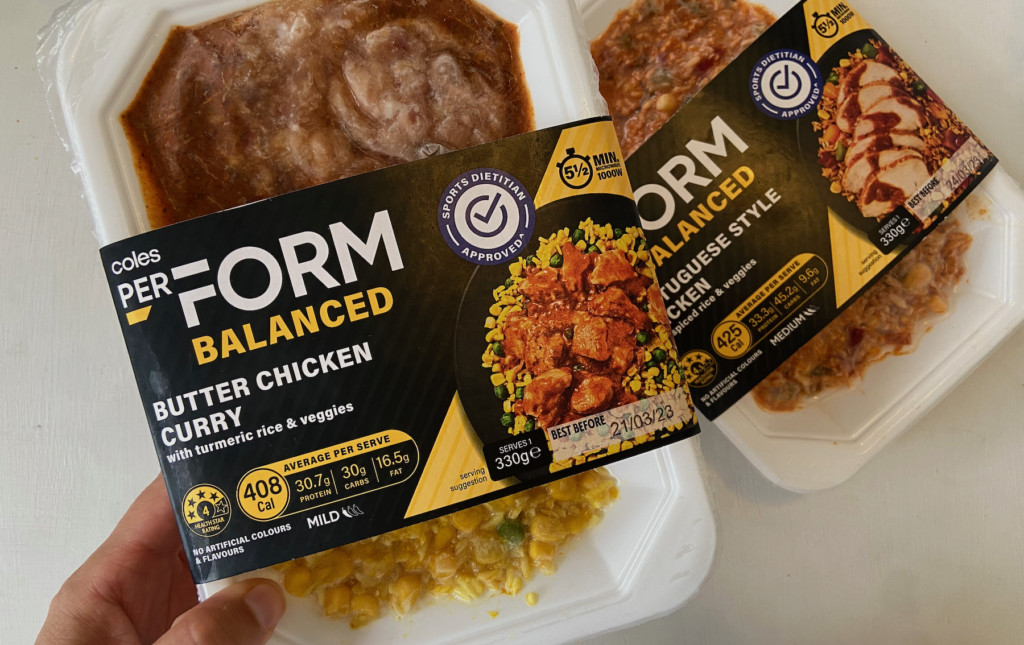 Most of the Balanced meals, excluding the Vegan Lentil Bolognese, contain over 30g of protein per serve, just slightly less than the Build per 100g. This is a decent portion of protein coming mainly from the meat or lentil source, although the pea protein will have increased this figure.
The Balanced meals are higher in carbohydrates than both the Lean and Build meals. The highest being the Italian Style Meatballs at 48.8g per serve. The sugar content in some of the Balanced meals is much higher too – a factor that is obvious by their sweeter taste.
How convenient is the Coles PerForm Balanced range?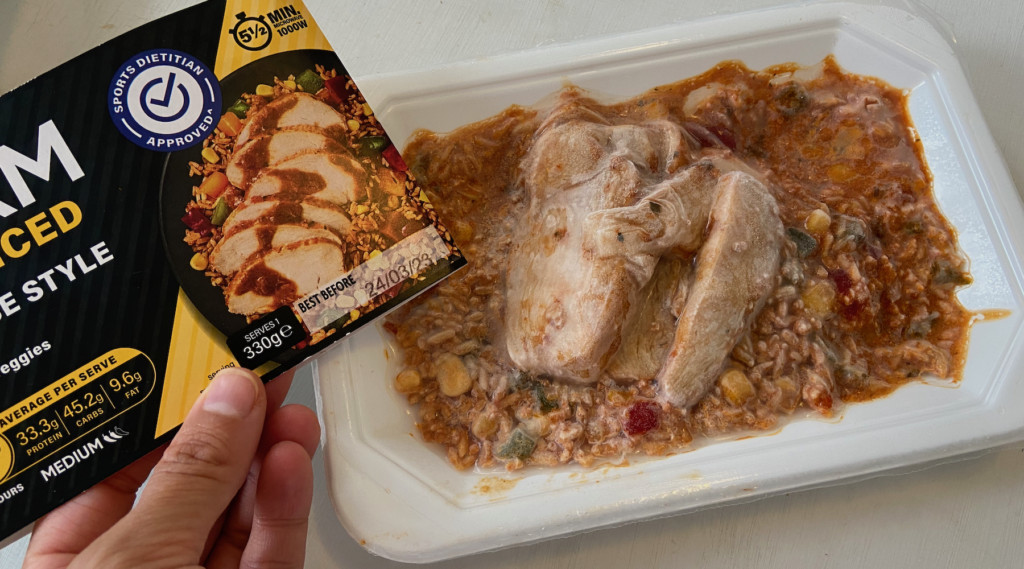 The Coles PerFrom Balanced range of frozen meals is a convenient option taking 5.5 – 6 minutes to heat in their plastic container covered with the plastic film (not my favourite aspect!).
These are affordable supermarket meals at $8 each but often on special for less.
Availability of meals will differ from supermarket to supermarket. I was only able to find two meals from the Balanced range so there may be greater options, you may not be able to find them.
How was the taste of Coles PerForm Balanced meals?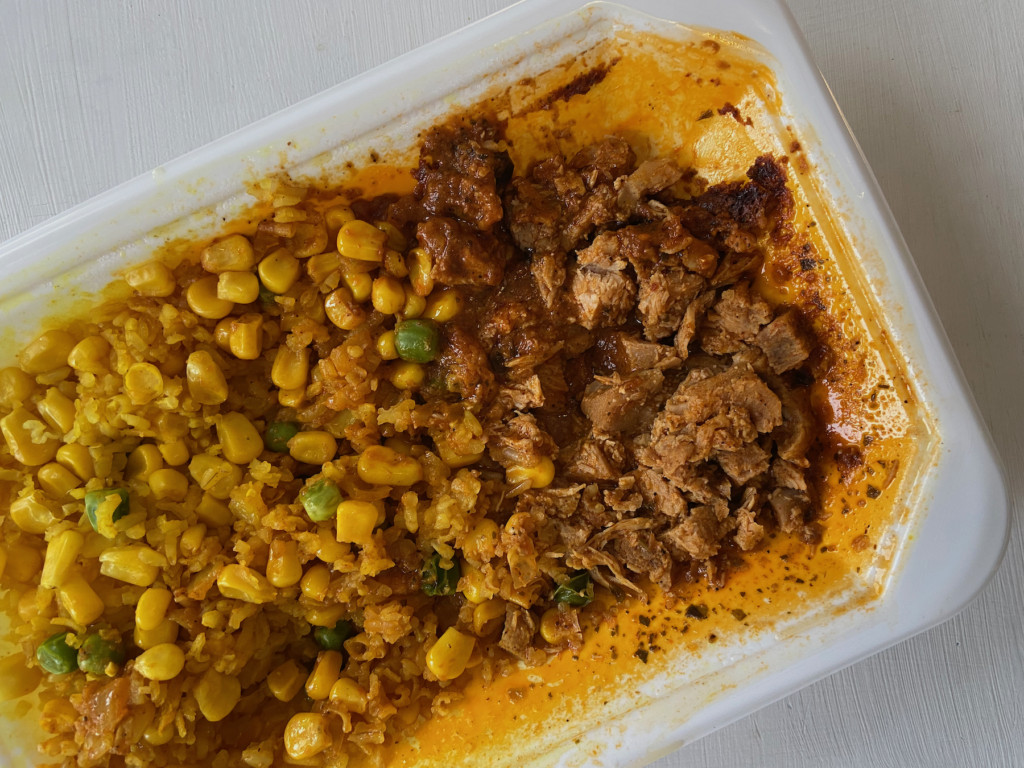 I'm not a big fan of the taste of the Coles PerForm meals in general and the Balanced range was no different. They all taste the same!
For the number of herbs and spices Coles adds, you want to have some dynamic flavours, but it all blurs into one sweet, slightly spicy meal. The overwhelming flavour of the Butter Chicken Curry, for example, was corn and the texture was mushy.
Like the other Coles PerForm ranges, the Balanced meals didn't sit well with my gut and I felt overall pretty sluggish after eating them. How your body responds will depend on how well it metabolises the ingredients used.
The Coles PerForm Balanced range isn't really about health. It's about convienence. Yes, it may tick your calorie boxes, if that's your thing. Yes, it's got a good serving of protein. Yes, it's approved by a sports dietitian.
But those aspects aside, the ingredient quality is not great with the inclusion of refined, inflammatory and artificial products.
If you're looking for nutritious meals that "fuel an active lifestyle", there are better options out there than the Coles PerForm Balanced range. Don't be fuelled by the marketing!