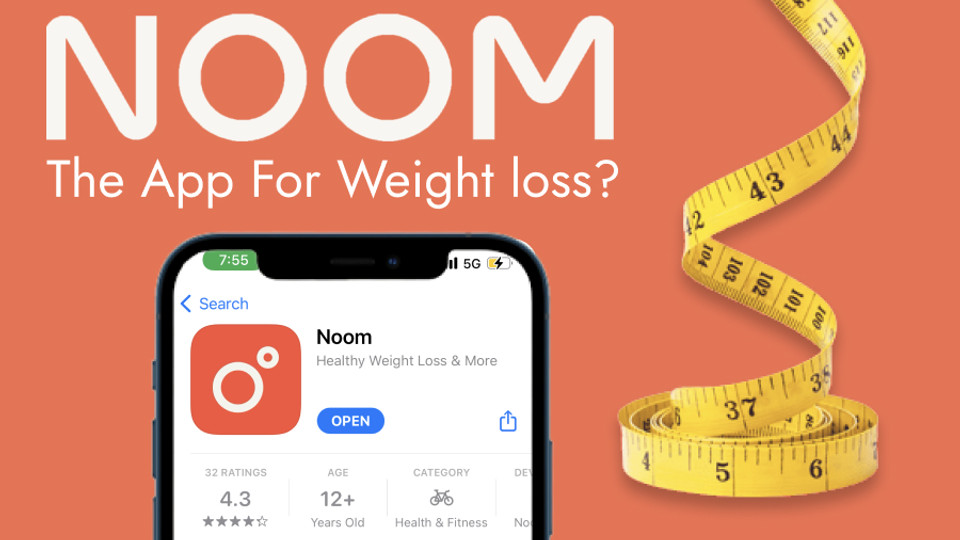 Noom actually isn't a "diet", rather a smartphone app that uses psychology principles, such as cognitive behavioural therapy, to help you achieve your weight loss goals. Noom doesn't aim for a quick fix, rather a change in behaviour that will result in a loss in weight. As a nutritionist who sees many clients with a long history of yo-yo dieting, this concept is appealing.
But is Noom all that it is hyped up to be?
What is Noom and how does it work?
Noom is an app that was first launched as a calorie and fitness tracker in 2008. In 2016, the app was tweaked to include the psychology and behaviour component as well as coaching – an add-on that will prove its greatest asset.
Noom is all about creating long-term eating habits through structure and behavioural change, not restrictive dieting. In fact, Noom says the secret to success is to "simply believe." – not entirely sure that's entirely accurate. Weight loss for many is a lot of hard work!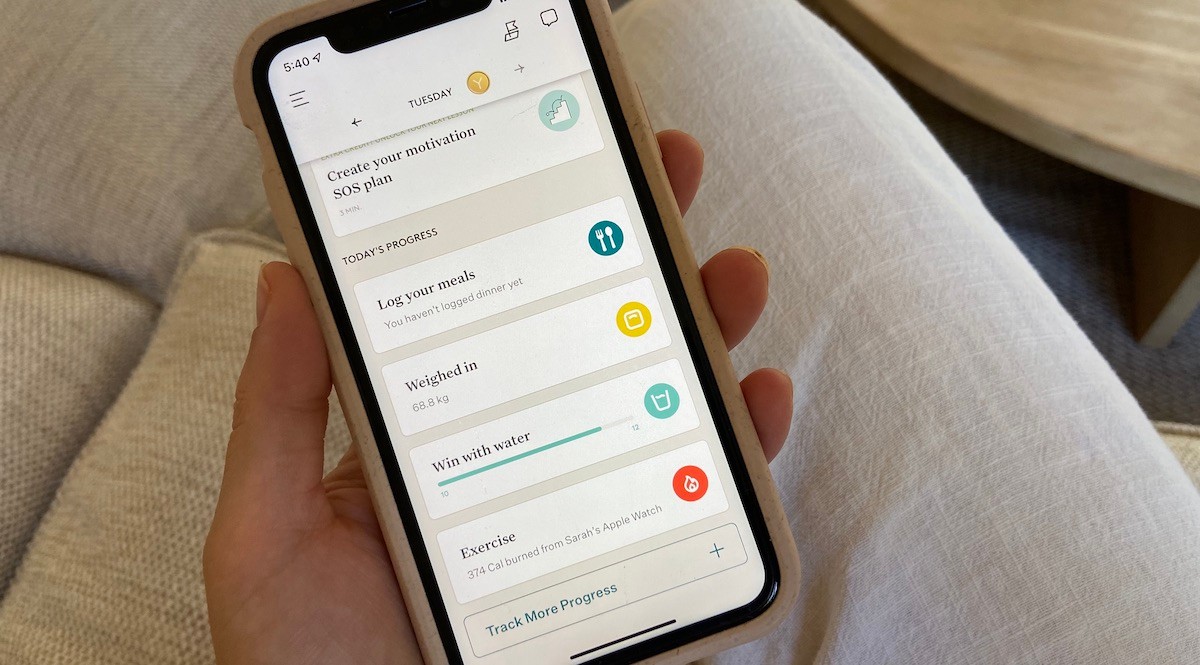 Once you've signed up to Noom, you'll need to complete a simple questionnaire comprising of some general health questions before downloading the app. This helps to determine your calorie recommendations. You'll also be asked about your activity, nutrition and weight loss goals.
The Noom app encourages you to read a few articles each day (of your nominated duration) and log your food and drink intake. You will also track your exercise and weight.
In essence, the Noom App is like a course – you commit to reading (or listening) to prescribed lessons that are focused on the psychology of weight loss and positive habit building. They teach you the what, how and why of weight loss.
There is coaching and plenty of notifications to help keep you accountable and feel supported in achieving your goals.
How you'll be eating on Noom
Noom focuses largely on calorie density. In their mind, eat less calorie-dense foods, and you'll experience weight loss. They categorise foods based on calorie density into Green, Yellow and Red as seen below.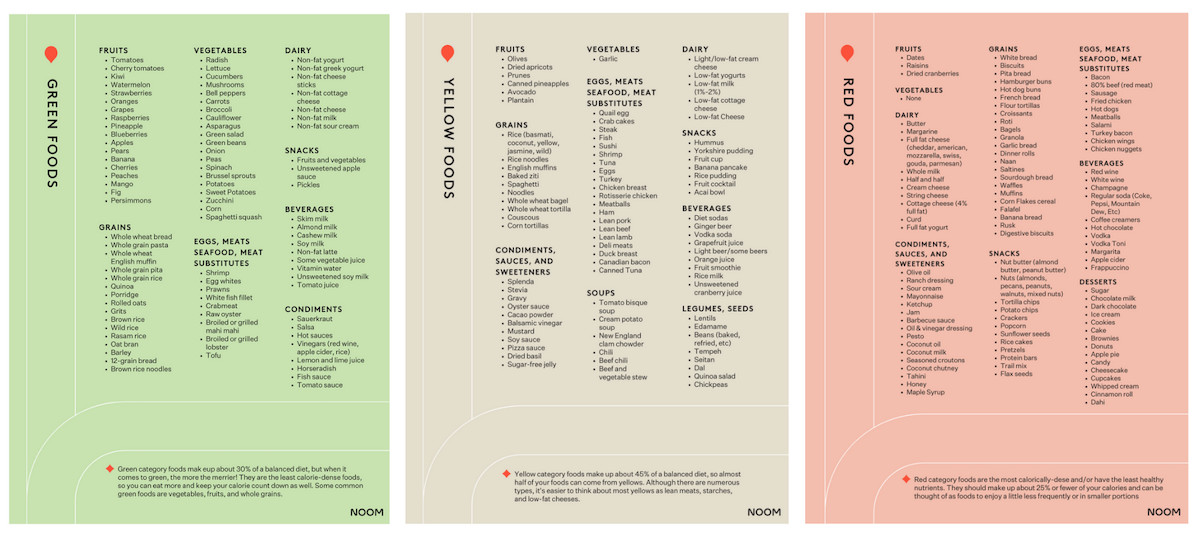 Based on your profile, weight loss goal and speed at which you want to achieve your goal, Noom will provide you with a recommended daily calorie intake.
For me, my recommended calorie intake was 1320 cals which is slightly low but not unachievable for me personally. You can make manual adjustments to the recommendation. However, for the average person, working out their calorie requirements that take into account body composition, types of exercise etc, is complex. And if you have any chronic health issues, the default calorie recommendation is not going to be accurate.
This is where seeing a health practitioner, such as a qualified nutritionist, can be valuable.
The pros of Noom
There are several things that are great about Noom, including:
1. Focus on mindset and education
This isn't a typical calorie-restrictive diet. Noom focuses on helping you change your mindset regarding food and weight. I love how it helps you to identify your triggers, understand your motivation, learn factors that contribute to weight gain and how to make positive habits.
It's about sustainable change, not a quick fix.
2. Accountability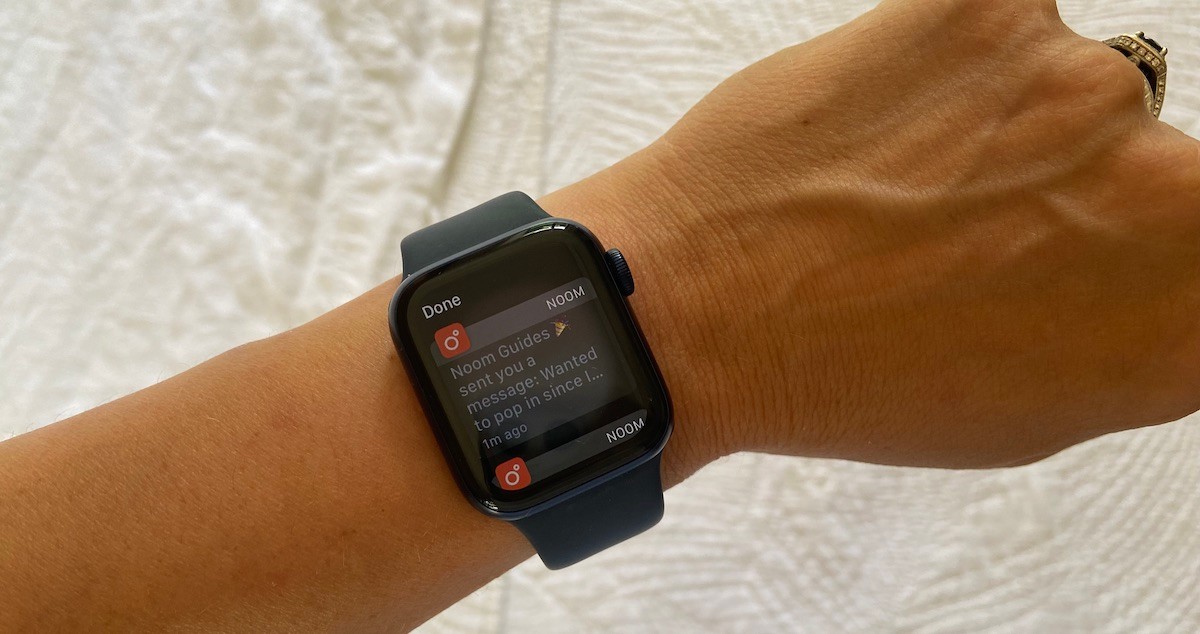 Noom keeps you accountable with notifications, lessons and coaching. While it doesn't replace the value of working with a health professional 1:1, it does help keep you on track.
Ultimately though, you can choose to ignore the app so the ball is still in your court to do the work.
3. It's personalised – to a point
Your Noom plan takes into account more than just your weight goals. It also asks you about your food preferences, movement, habits, motivators and triggers. This all helps to create a somewhat personalised plan and is suitable for beginners starting out their weight loss journey. But there are a lot of limitations which I will discuss below.
4. It allows you to track
Tracking has a lot of powerful benefits when it comes to your health. Noom allows you to track your food intake, exercise, weight and even your blood pressure and blood glucose.
Remember, if you're not assessing, you're guessing!
5. It's uncomplicated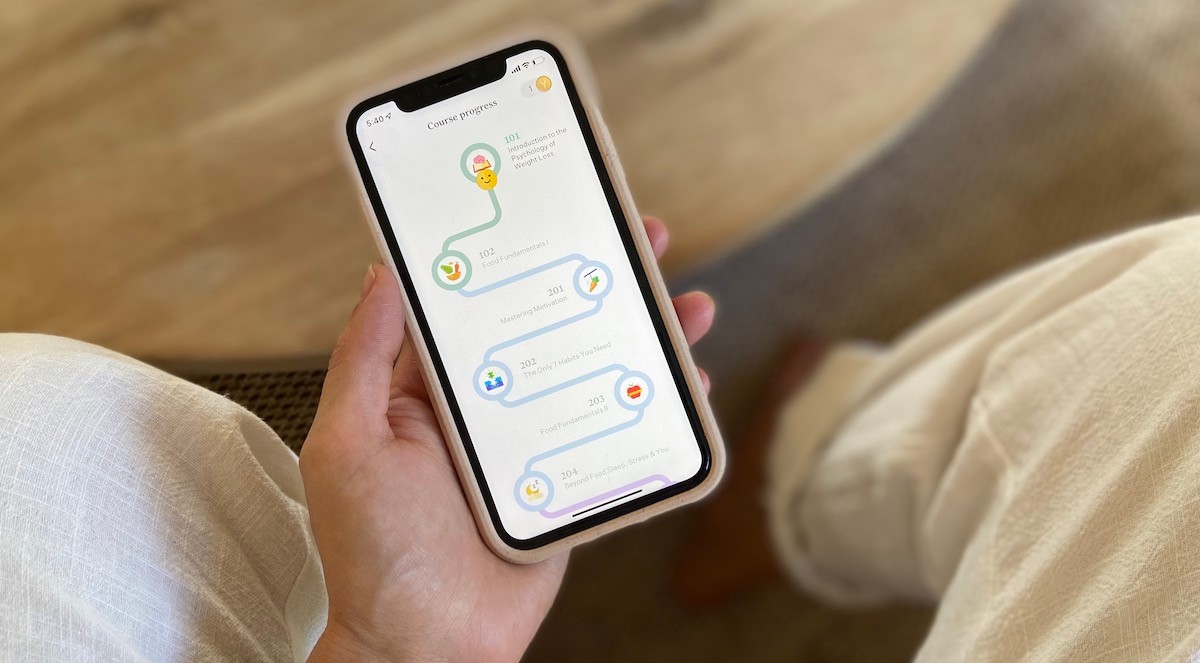 Noom makes learning about eating and habitual behaviour easy. The language is uncomplicated, the lesson clear and their format helps the information sink in. The portion guide is great allowing you to use your hands as a tool rather than requiring you to weigh everything (although for greater tracking accuracy, you'll want to weigh your food). The traffic light system is also a simplified way to know what foods you can consume more of and those that you should limit.
6. It's affordable
When compared to some weight loss programs, Noom is relatively affordable. A six-month program can cost less than $150.00 which, I believe, is great value if you use all the features. However, if you're simply using it as a tracking app and by-passing the psychology lessons, save your money and just download a free app like my favourite, Easy Diet Diary.
The cons of Noom
1. It's an app
Noom is an app. For some, using an app may be a struggle and also it's impersonal. If you're tech-savvy, this won't be an issue for you but if you don't have a smart device, Noom is not for you.
2. The personalisation is limited
Noom's health questionnaire is general and requires you to know if you have any pre-existing health complaints. For example, they won't know if you're weight gain is associated with hormone imbalances, premenopause, thyroid dysfunction, gut microbiome imbalances or an injury.
The calorie intake recommendation also has its limitations. As mentioned above, their calculator doesn't take into account a lot of factors. You could be trying to adhere to a ridiculously low-calorie intake which could have a negative impact in the long run and may not be at all sustainable.
3. American-based with questionable ingredients
Noom is an American app so it's no surprise many of the recipes are using US measurements and ingredients. Some of the ingredients in the recipes are questionable when it comes to overall health such as Nutella, cinnamon-swirl coffee cake mix and corn oil. Personally, I'd be skipping the recipes altogether.
This approach filters through to the food log with the majority of products, brands and measurements American. This can add more time to your tracking as you'll need to manually enter new products. There are a couple of superior tracking tools for Australians if you're primary focus is logging food.
And if you're listening to the daily lessons, you'll be greeted with the American accent!
3. Tracking can have negative consequences
Tracking isn't right for everyone. It can cause people to be overly obsessive about their eating and calorie-restrictive promoting anxiety and disordered eating behaviour. Working 1:1 with a health professional is important if you do have a history of disordered eating or feel that tracking your everyday food and movement could become problematic.
4. Focus on calorie density
Noom focuses on calorie density and limiting the amount of calorie-dense foods you consume. There is no denying calories play a role in weight loss. Some of these foods which are listed as "red", however, can be beneficial in weight loss and maintenance. They're also not focusing on the quality of the ingredients.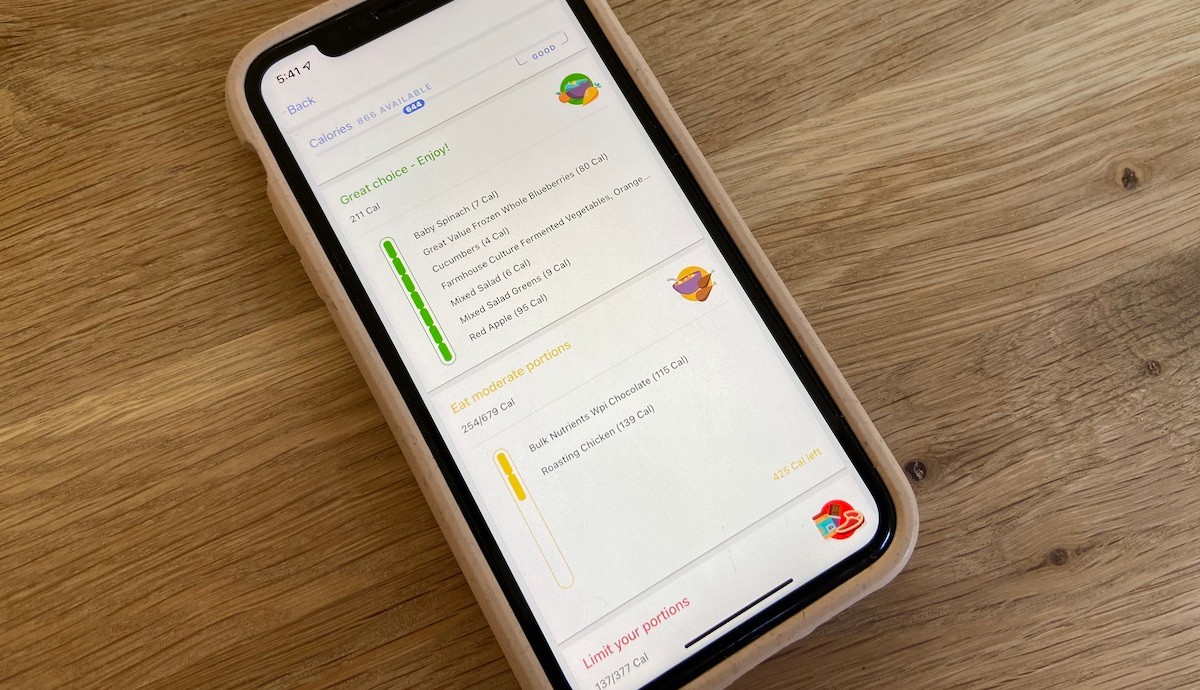 For example, Noom recommend sugar-free jam over nut butter or low-fat yoghurt instead of full-fat yoghurt. We know healthy, high-fat foods are nutrient-dense and actually an important component of our diet, particularly for women. And a high-fat, low-carb style of eating can be a great way for people to lose weight.
5. Coaching is limited
The level of coaching on Noom is limited by the qualifications of their coaches. Noom requires their coaches to have a bachelors degree or an associate degree with a minimum of 2,000 hours of related wellness experience. Beyond their program training, Noom encourages their coaches to take an exam to become a National Board Certified Health and Wellness Coach.
If you want personalised health advice, you need to see a qualified healthcare professional such as a nutritionist, dietitian or a GP.
6. Evidence is limited
The evidence of the success of Noom as a sustainable weight loss solution is limited simply because it's a relatively new program. Some of the studies that have been conducted highlighting positive results are also funded by the company. However, there are future trials planned that do look into the long term results of the program.
Ultimately though, it's best to try it yourself and see if it's right for you regardless of how many studies highlight the program's success. A free trial enables you to test it out.
The Noom verdict
To sum up, Noom can be a great tool for those looking to lose weight and gain some education along the way. The psychology focus, traffic light system and emphasis on recording to eliminate guessing can be valuable for people struggling to shift the extra kilos. It's the course style that sets Noom apart from many other weight loss programs.
Noom is really designed for beginners, so if you're wanting accurate tracking or to fine-tune your diet, you'd be better off investing your time and money into seeing a qualified health professional.