🕵 Reviews
Muscle Meals – for the Body Builder in all of us
UPDATED ON Jul 12, 2022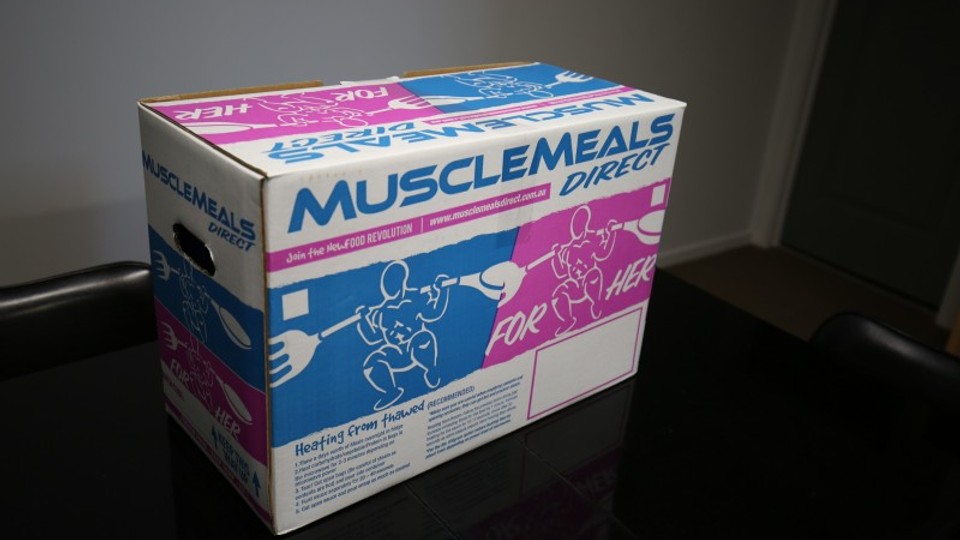 Muscle Meals Heavy Meal Plan
Having heard only good things about muscle meals I decided to try them out. I ordered the muscle meal weight gain pack with 24 meals. Muscle meals intends this amount of meals to be spread over 6 days, but I was just ordering this pack, so that I could try out a larger number of their meals. I was eating the meals provided at 2 meals per day, plus my own breakfast and/or snacks. Given that I am not a body builder, I found 2 meals per day kept me quite full and I didn't feel like eating outside of those meals very much.
Each meal follows a standard formula, 250g of meat 200g of a carb source and a sauce to compliment their meals. The packs do not contain nutritional information on them, however this is because every meal is fully able to be customised. You can change each element of the dish to suit your specific taste or dietary requirement. This is particularly useful if you are someone that subscribes to the If it fits your macros mantra. All nutritional information can be found on the muscle meals website for each individual element of your meal, this can be a little fiddly, however it means you can get a comprehensive rundown of what you're eating.
Delivery and Packaging
For me there was only one delivery option. Muscle meals has a select area that they will do home delivery for, so if you do not live in an area they service you will need to go to a depot. For me this was a gym about 15 minutes from where I live, so it was a little bit inconvenient, but not a big issue. What was surprising to me was that I pick up my food less than 30 minutes after the scheduled delivery time and I was the last to pick my package up and there were several other people also getting food delivered. This just tells me how popular this service is and gave me a little better understanding as to why they cut off orders for the following Friday on Sunday.
The meals came in a cardboard box, but as it's your responsibility to pick up the food, I can understand why it doesn't need a better form of insulation. All meals were frozen and there were some ice packs in there as well for good measure. Each meal contains individually sealed portions, which poses a small problem in that most of the meals do not exactly fit their containers, so several of them were broken open when I got the package. However its not much of an issue as the seals on each part keep the food fresh. The biggest benefit to come from individually sealing everything is that there was no excess water in any of the meals. This is something I have had a big problem with from other meal services, as it can make the food overly soggy and in some cases just ruin a meal completely, so the broken containers was a small price to pay.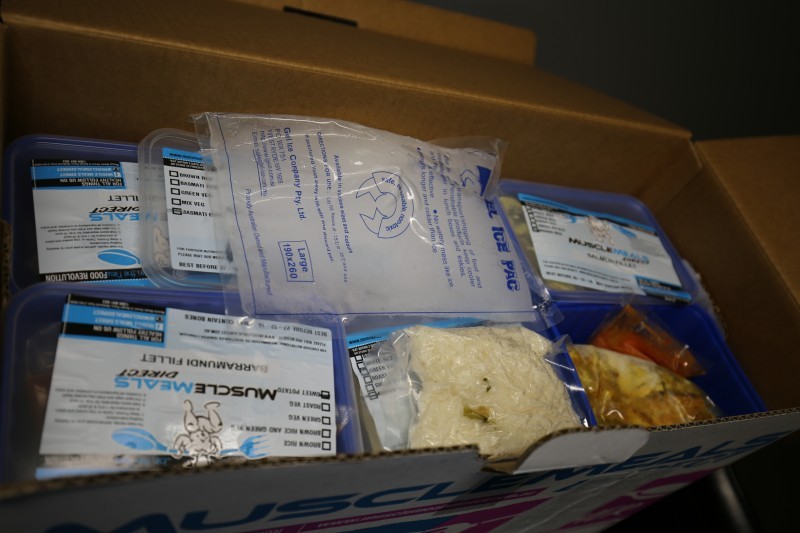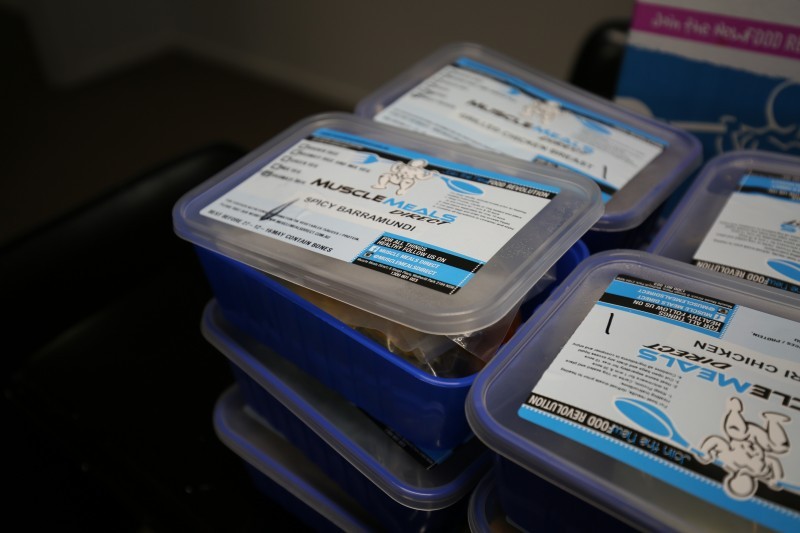 Website
Their website really is very easy to use and I've not come across another meal service yet that can be fully customised. Muscle Meals know their audience very well, although I believe this meal service could be used by non fitness junkies, that is their bread and butter and they cater to them very well as they know how particular individuals can be when it comes to getting their diet on point. The daily nutrition calculator that they offer helps speed things up in terms of working out your macros and showing individual segments of the meals macros gives a level of detail most other companies don't offer. The checkout process is simple and I didn't find any hidden fees, so there isn't any buyer beware here.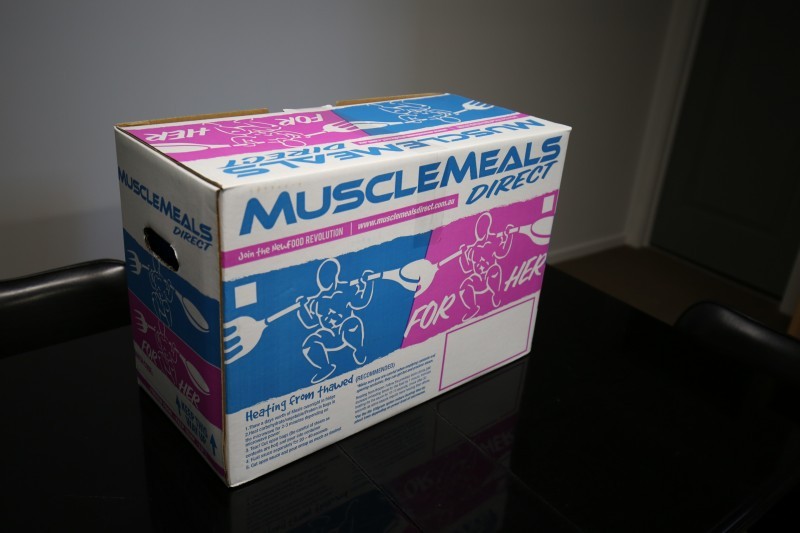 Overall Rating
Overall price: $267.59
Price per meal: $11.15
I would give Muscle meals 8/10
There was some issues with the flavouring in some of their sauces and a few dishes has some inconsistencies, but really it was hard to fault them as a complete service.
Butter Chicken and Basmati Rice
Every meal gave satisfying portion amounts, so I will state that now and move on, with the fact that they give you an option to choose how much protein and carbs you want in each meal, if you didn't like the amount of food, it's more or less your own fault. I did often feel like I wanted more vegetables in the meals, as there was a lot of meat, but once again I could have picked a different portion size.
This was one of my favourite meals, it tasted not too far off what you'd get in a restaurant. Good flavour and with a nice amount of sauce, the chicken was not at all dry. I actually thought the chicken itself had enough sauce on it, but you got a sauce packet as well, so you could add that for extra flavour.
Rating: 9/10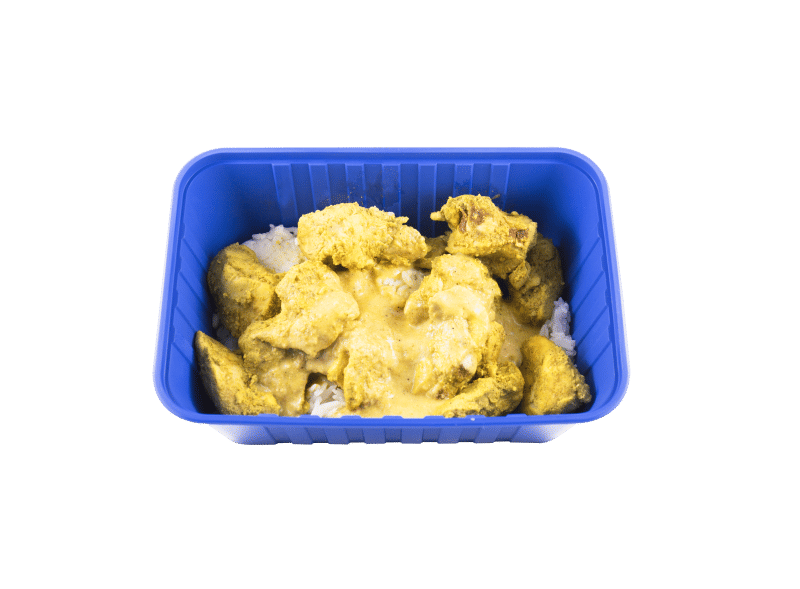 Char Grilled Steak and Noodles
Even though I knew how much meat was meant to be in here I was surprised with how big it seemed. It was a little bit dry however when combined with the noodles, as frozen noodles seem to always not reheat the best. The sauce did help a lot, but in this case they needed a bit more.
Rating: 7/10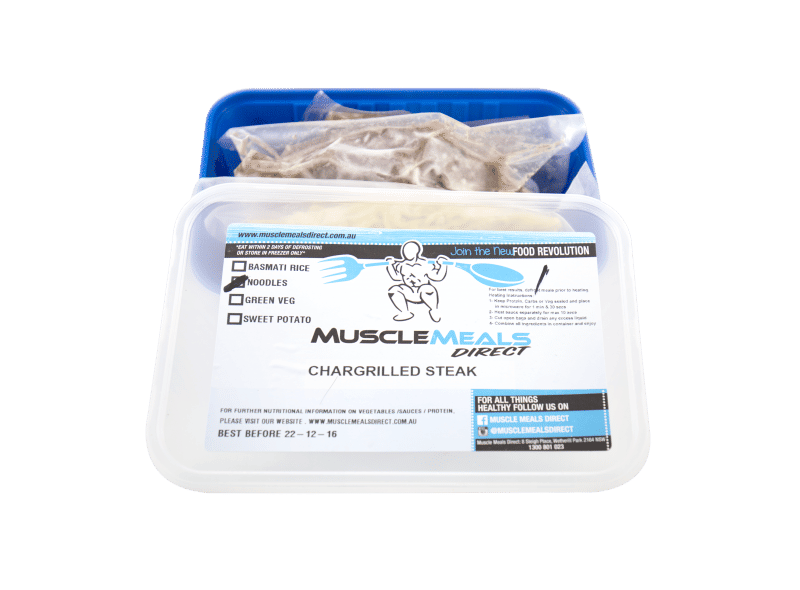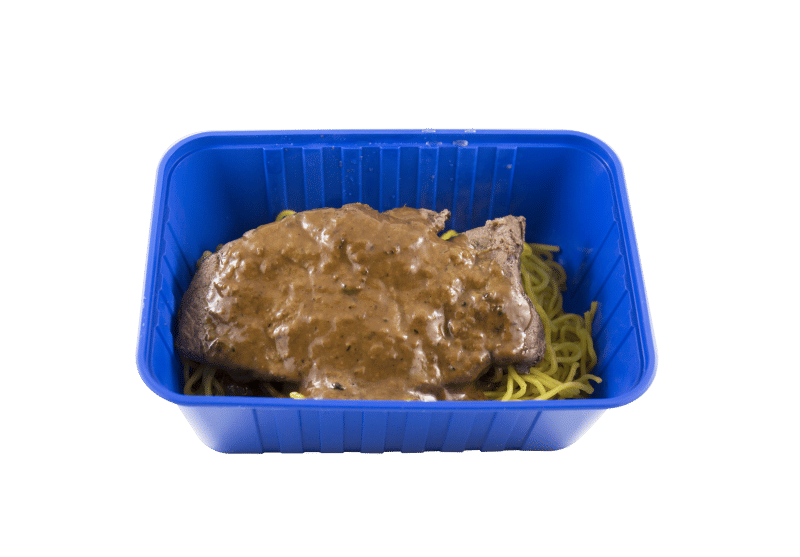 Char Grilled Steak and Sweet Potato
Basically the same dish as before, except with sweet potato, which did actually make a difference in the taste. It gave it an overall better flavour and you no longer felt like the dish was too dry.
Rating 8/10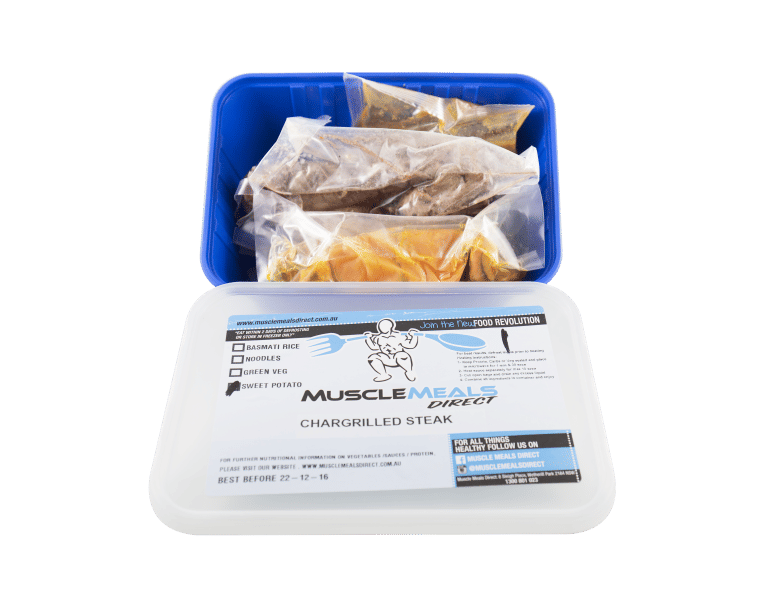 Grilled Chicken Breast and Brown Rice
The seasoning on the chicken breast gave it a good flavour and the mango sauce was really nice, in fact I would have like a bit more sauce, not because the chicken was dry, just because it was good.
Rating: 9/10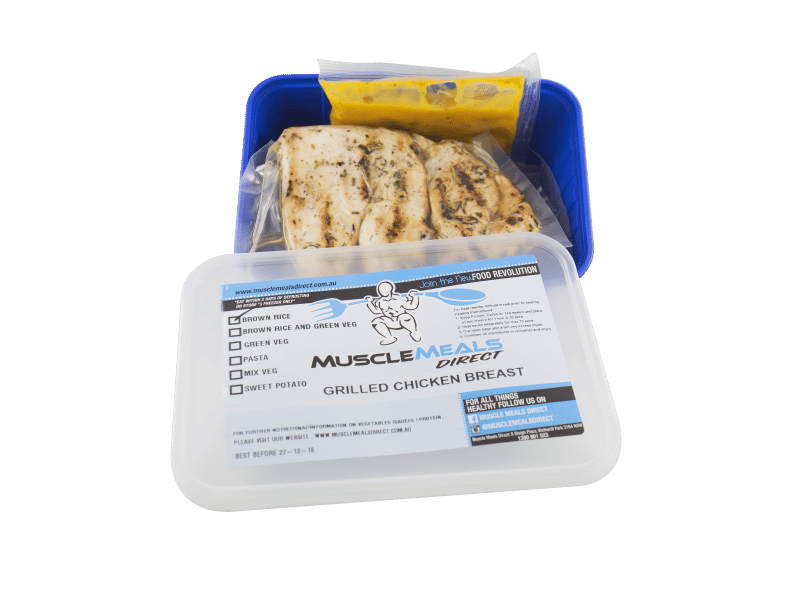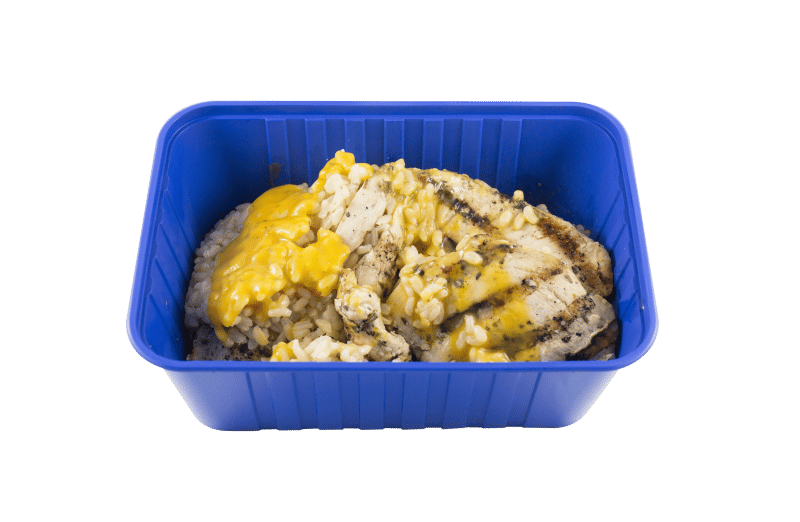 Grilled Chicken Breast and Sweet Potato
This is the same dish as before, except with sweet potato and spicy peri peri sauce. I am quite a big fan of peri peri sauce however in this case I liked the Mango quite a lot more. That being said the sauce here was nice, just not my style of peri peri as I like it hotter and I preferred the sweet potato to the rice.
Rating: 8/10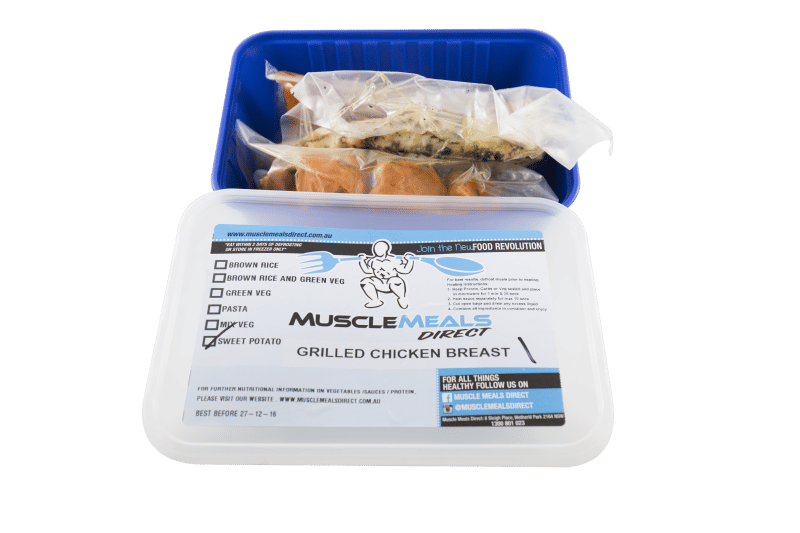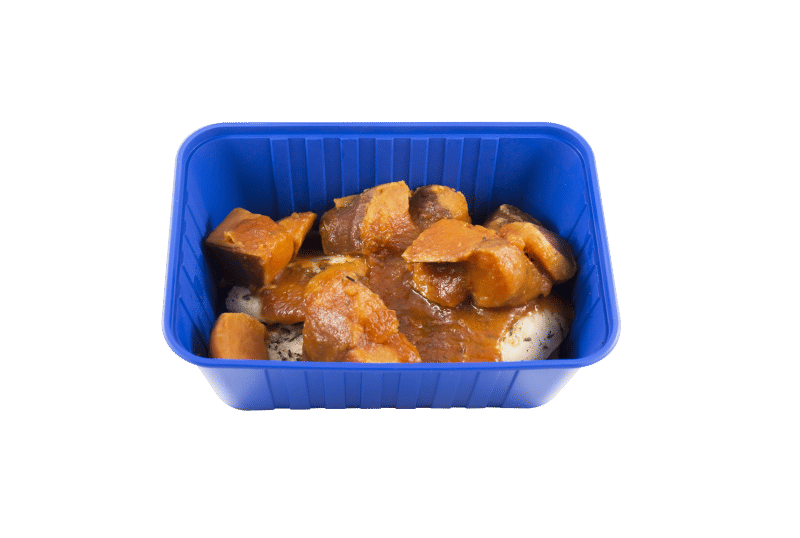 Kangaroo Mince and Green Vegetables
This dish had a few issues and the main one being that most people aren't very good at preparing kangaroo meat as it's just too lean. This dish needed to either have the meat cooked in a sauce and also provide a sauce as well, or provide a far larger packet of sauce to add onto the meal. That being said, it wasn't bad, it still tasted good, just quite bland and dry.
Rating: 6/10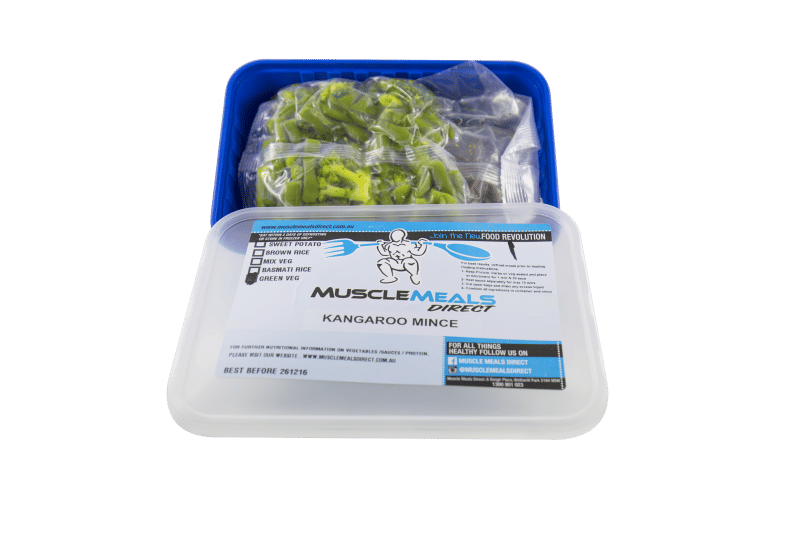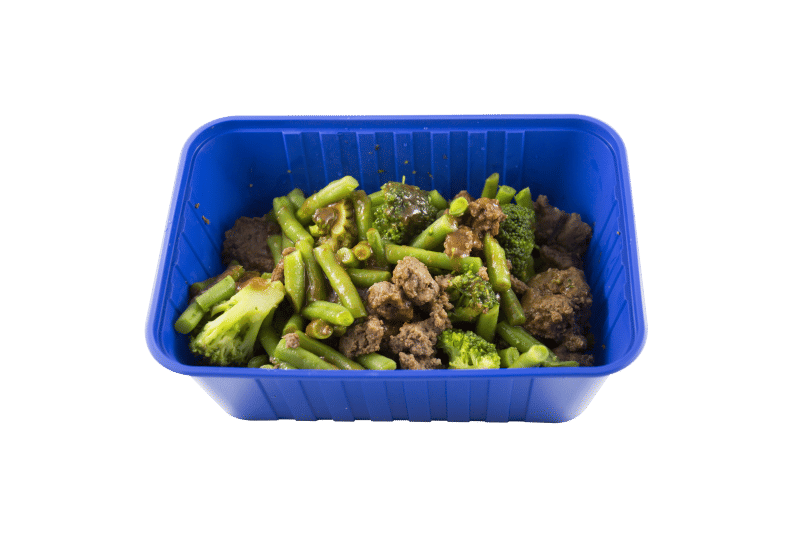 Lamb Chipolatas and Sweet Potatoes
The lamb chipolatas were really good. Great flavour and they worked quite well with the sweet potato. However the sauce let this meal down a lot. As you can see it was very runny and as I was expecting mint yogurt, I didn't think it would have the flavour that it did. I actually don't think this meal needed the sauce at all, but they need to work on this one a bit more.
Rating: 7/10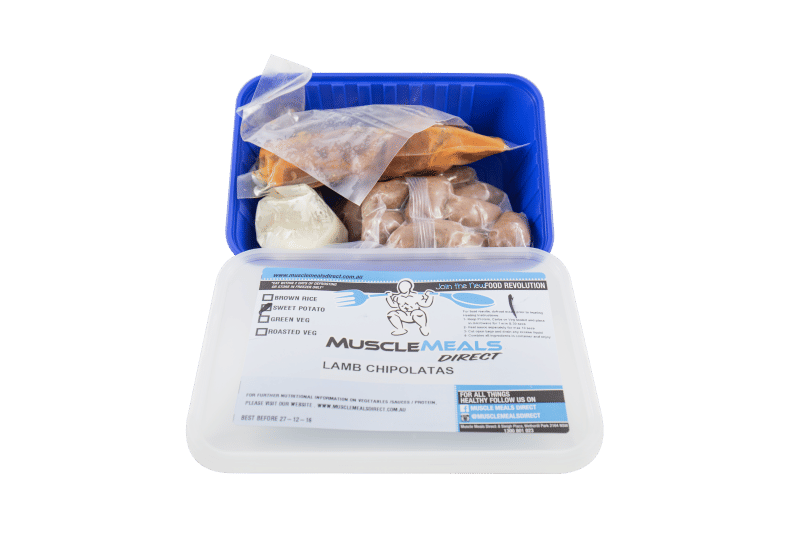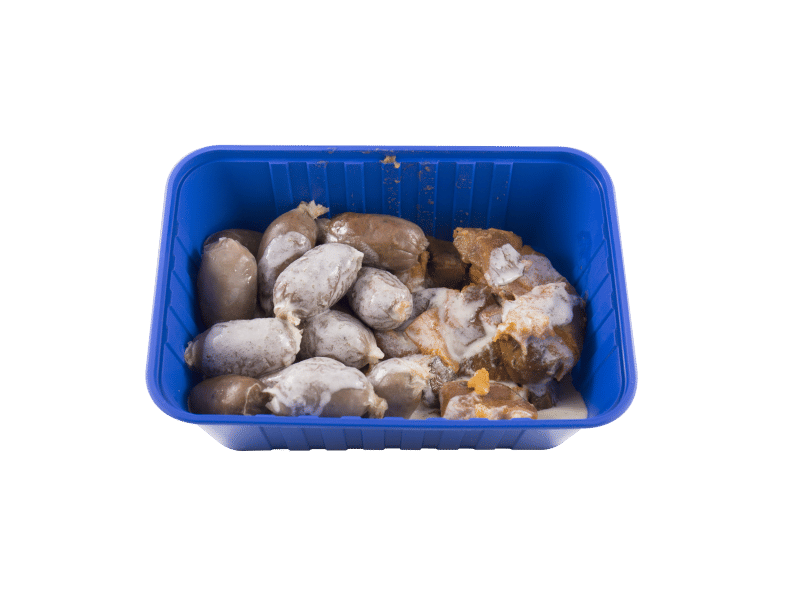 Mexican Chilli Tomato and Brown Rice
I liked this dish a lot. I like Mexican food and whilst this wasn't exactly traditional, it had good flavours and for a vegetarian dish it definitely filled me up.
Rating: 8/10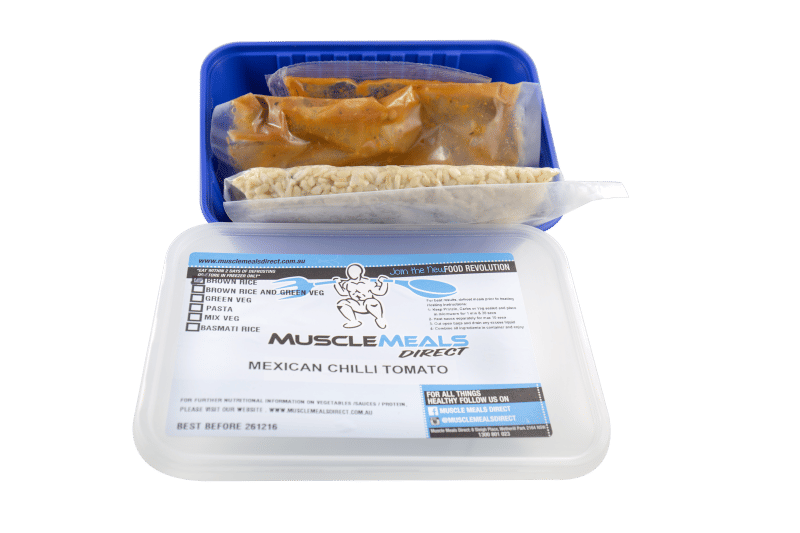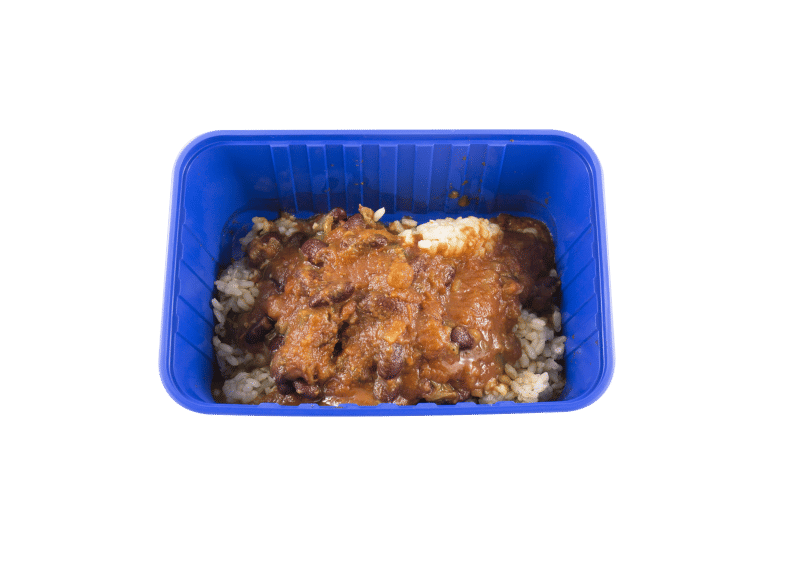 Spicy Barramundi and Basmati Rice
I found this to be quite spicy, which for me was good, just a little warning. The fillet was juicy and sauce complimented the already marinated fish very well.
Rating: 8/10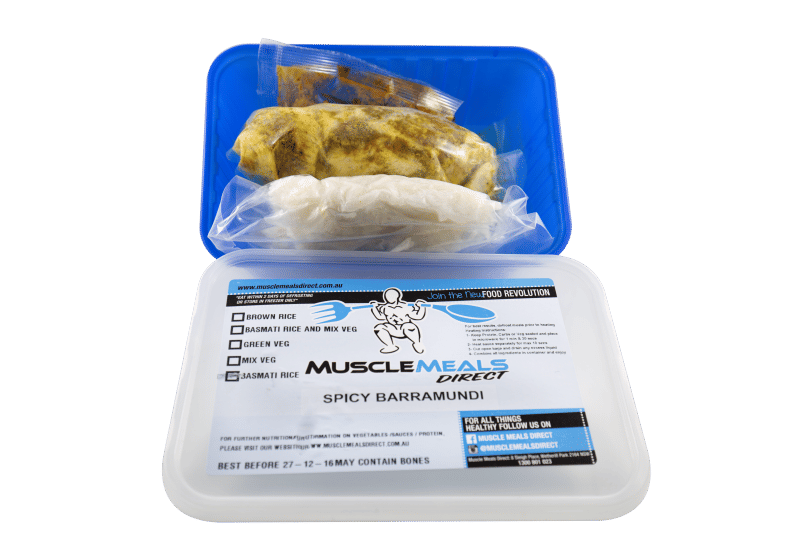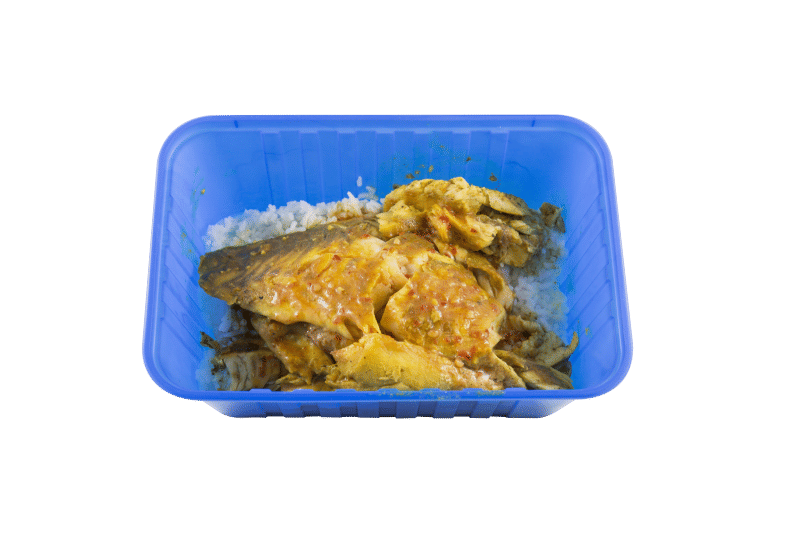 Tandoori Chicken with mix vegetables and rice
This dish was a little off. The chicken was a bit too dry and the sauce that I got did not go with the dish and had the same problem as the previous dish it was with (mint yogurt). However I did like the mix rice and vegetables and I probably would order that more often over the plain rice next time.
Rating: 6/10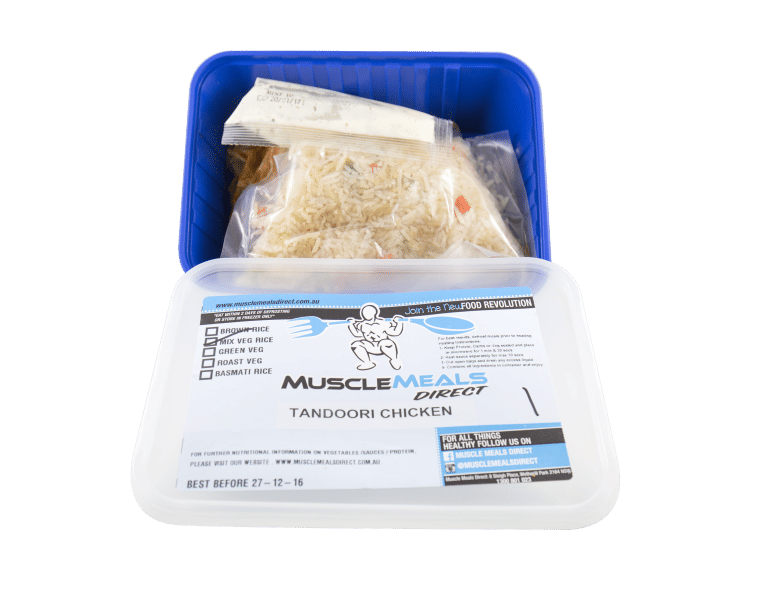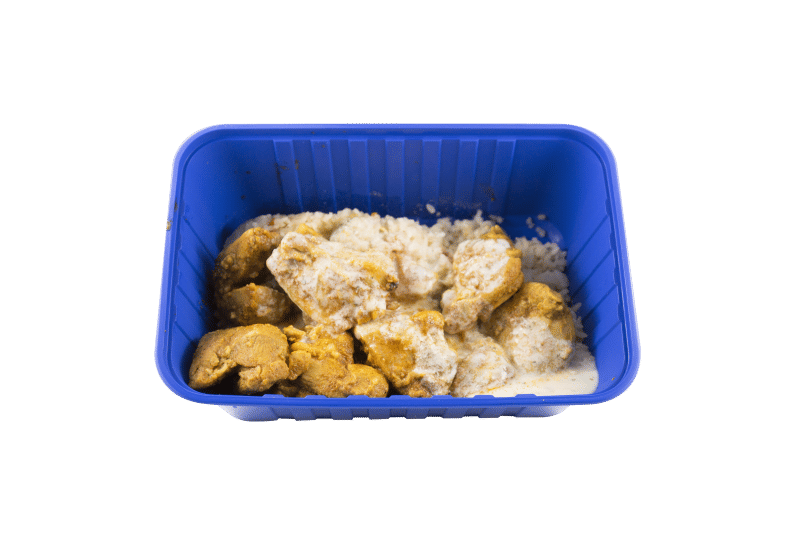 Teriyaki Beef Strips with Brown Rice
I am not a huge fan of Teriyaki flavouring, but this actually worked well. It wasn't too sweet, which is my normal complaint with the flavouring and the beef was still fairly moist, giving the meal a nice flavour throughout.
Rating: 8/10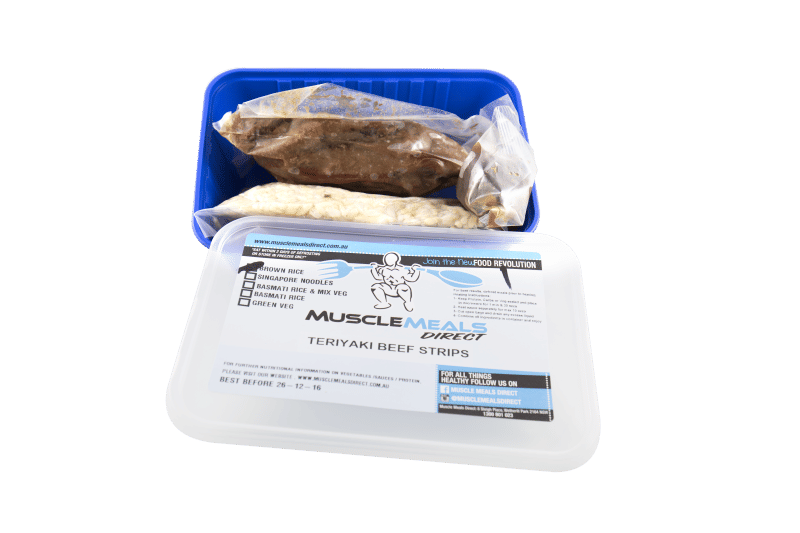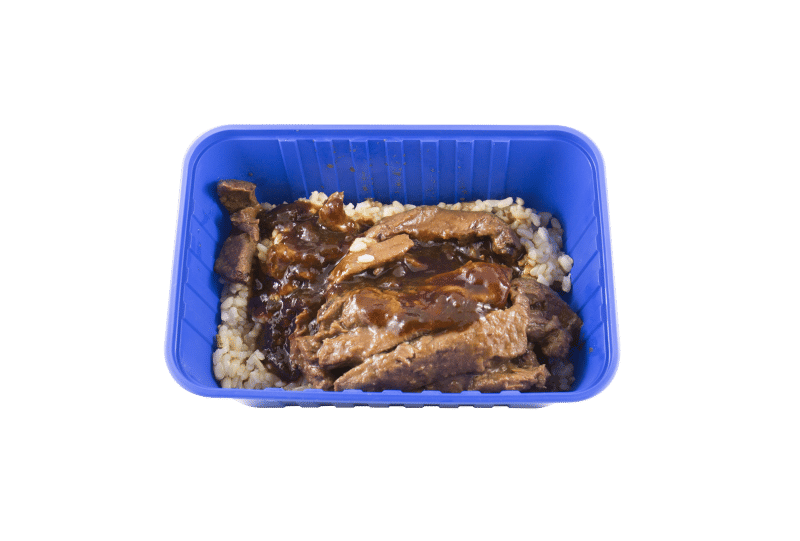 Tofu Thai Green Curry with Basmati Rice
This dish tasted alright, but had a glaring issue, there was almost no tofu in it. In fact there was only one singular small piece of tofu in the entire dish. I'm sure that they prepare it in a big batch and I probably have been unlucky here, however it was fairly disappointing to say the least.
Rating: 5/10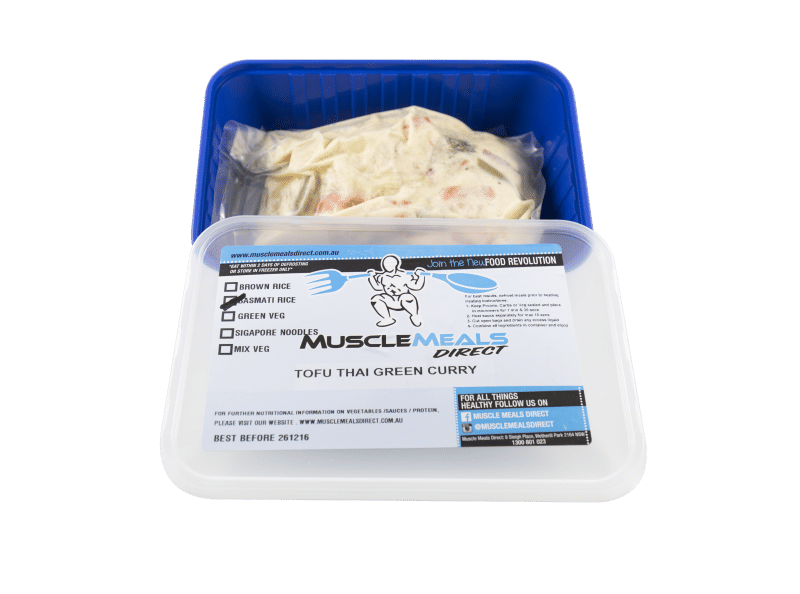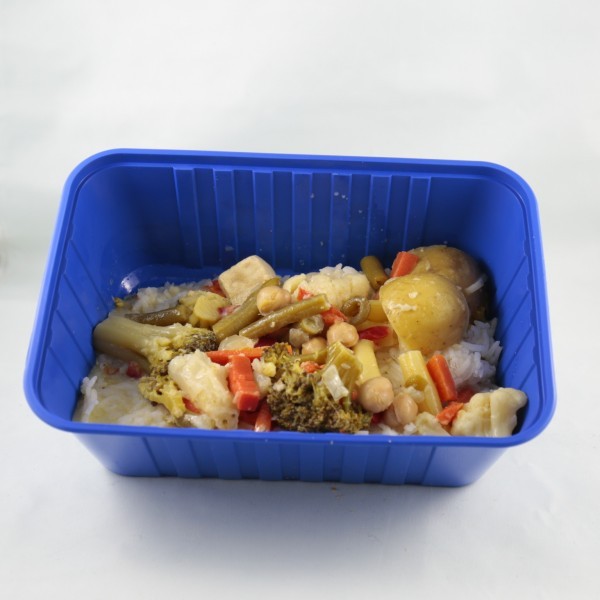 Tomato Braised Beans and Rice
I don't eat a lot of vegetarian dishes normally, but this was one of my favourite meals in the pack. It tasted a bit like a big stew and had a nice flavour throughout. The beans weren't over cooked and mushy and so it had a good texture as well.
Rating: 9/10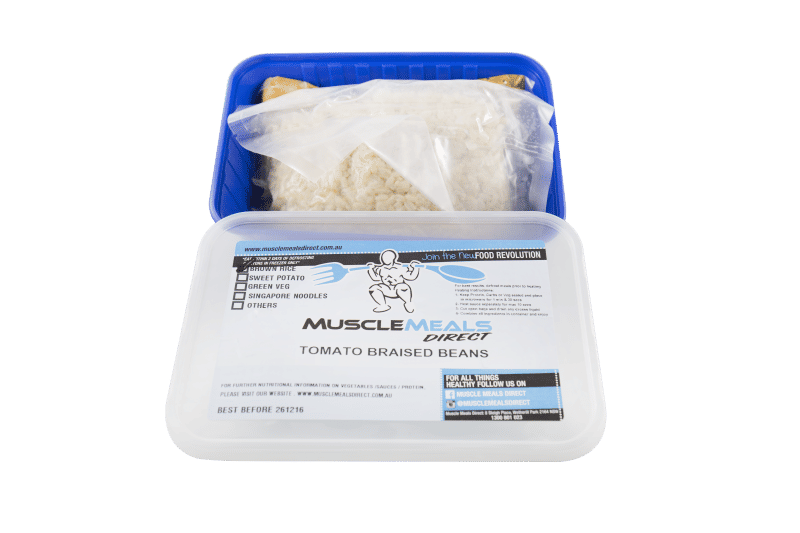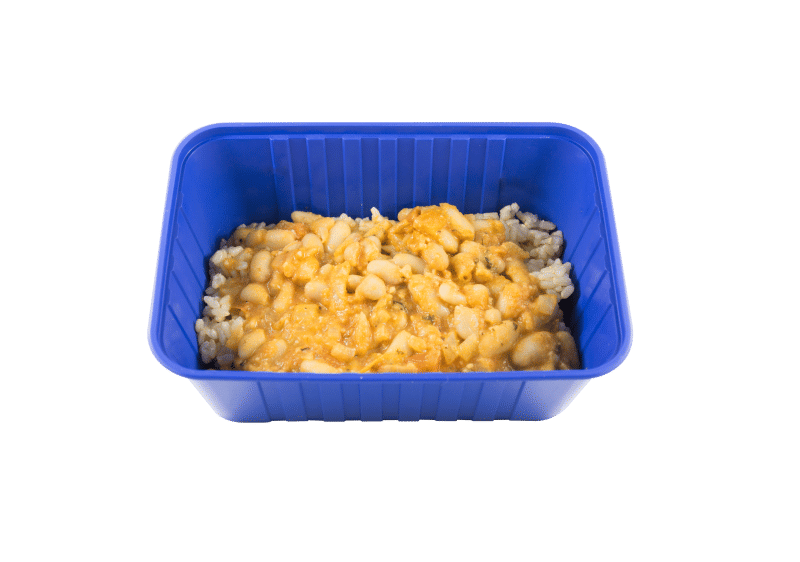 Tuna Salad with Pasta
Well I know I selected pasta with my tuna salad, but I wasn't expecting it to look like this, it's not really a salad in any way. The flavour throughout was fine, but maybe thinking it would be something else messed with my opinion as I found the meal to be very lackluster.
Rating: 5/10
Vegan Italian Gnocchi with Green Vegetables
The flavours in this dish were fantastic and I must commend Muscle meals on all their vegetarian options as they all had great flavours. My only real issue here was that in no way was this gnocchi. It was basically like a thick mash potato that had been blended together. I don't know whether the reheating process messes with the gnocchi or something, but I couldn't call this pasta.
Rating: 7/10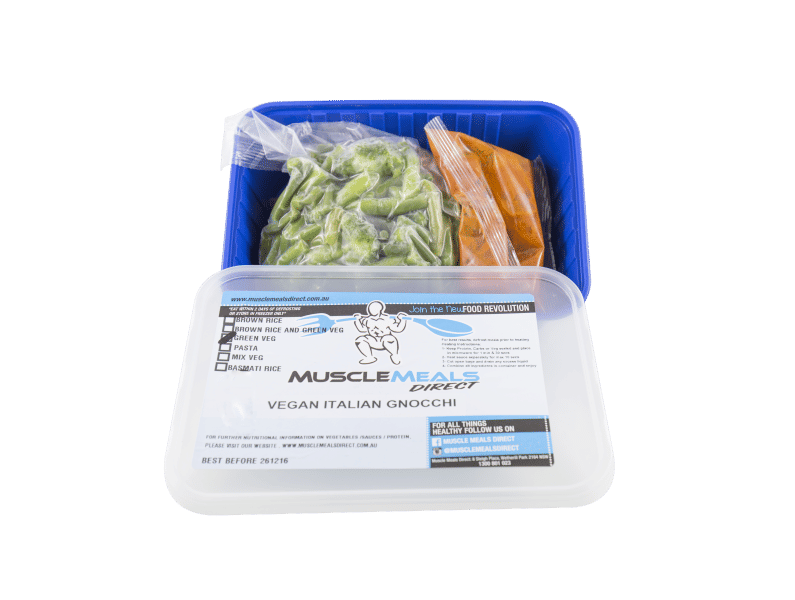 Barramundi Fillet and Sweet Potato
This is basically the Barramundi option without the spice. Personally I preferred the spicy version, but this will all come down to whether or not you like spicy food.
Rating: 8/10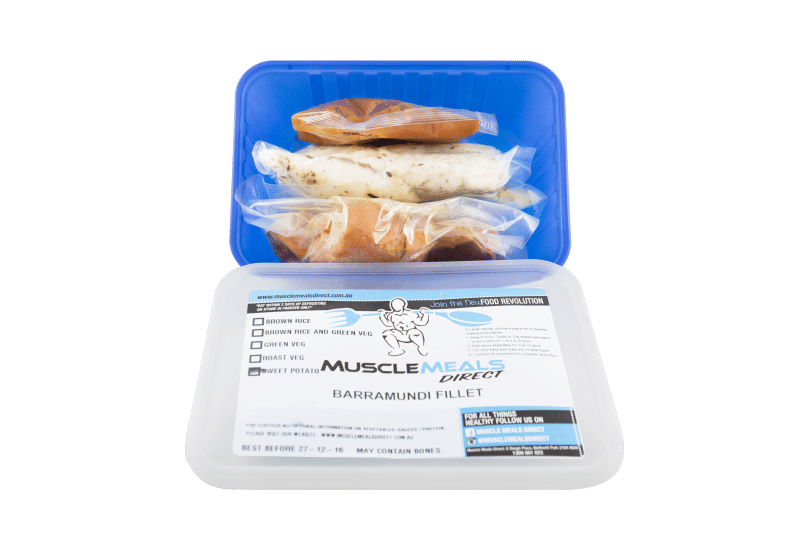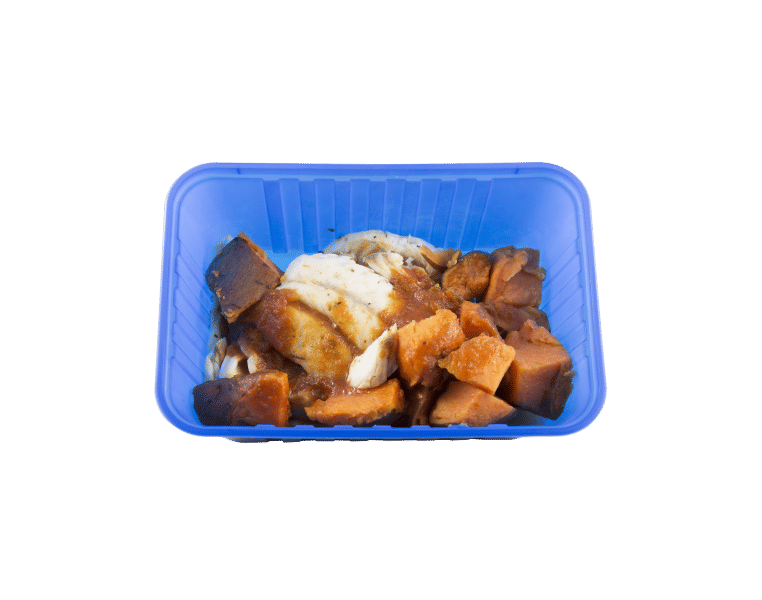 Beef Mince and Brown Rice
This meal actually had a very similar issue to the kangaroo mince, it was just too dry. However the kangaroo mince had vegetables with it, which helped with the dryness and this did not, I think if you put vegetables with this instead of rice it might have been fine. Either way for the mince meals, I'd like to see more sauce or the mince marinated whilst it's cooked.
Rating: 6/10