🕵 Reviews
Muscle Meals Direct meal plans and food review
UPDATED ON Jul 12, 2022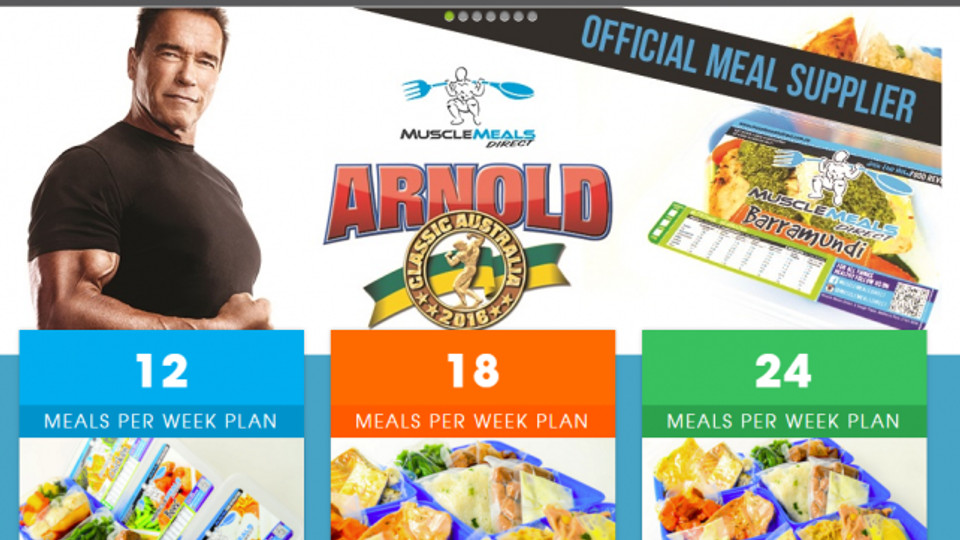 Update: Muscle Meals Direct rebranded to Fitness Meals in 2019.
Muscle Meals Direct, launched in 2012 to deliver nutritious, delicious and healthy food to those who don't want to prepare their own meals.
What we know so far:
Muscle meals prepares all its food in Sydney Australia
meals are customizable with the option of 12, 18 or 24 meals per week
meals catered for halal, gluten free and lactose free
choice between standard and light meals (portion sizes from 200g to 100g)
offered Australia Wide!
Ordering your meals is pretty straight forward, just select what option is suitable for you. I'm currently leaning out and cautious of my calories so 12 meals per week is suitable.
Each category offers the same option for meals, 450 gram meal per X week.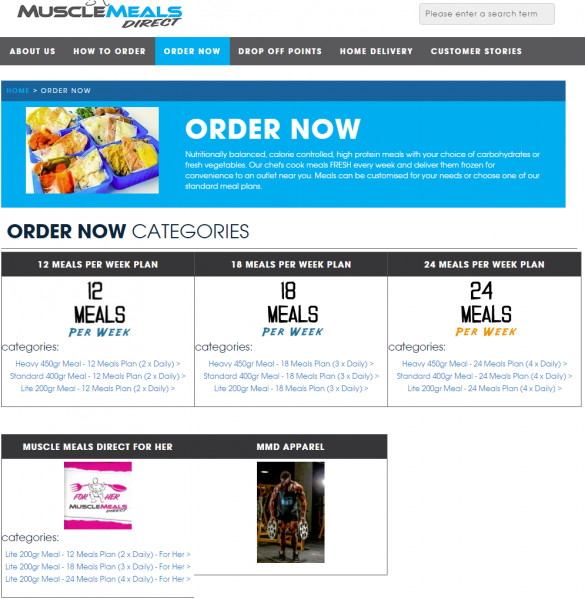 Select which meal plan suits your diet. Bulking? Leaning Out? Want more protein and carbs? You don't…then give them to me I'm starving! I selected standard as one of my main meals is currently 200g of chicken and it's a good portion sized meal.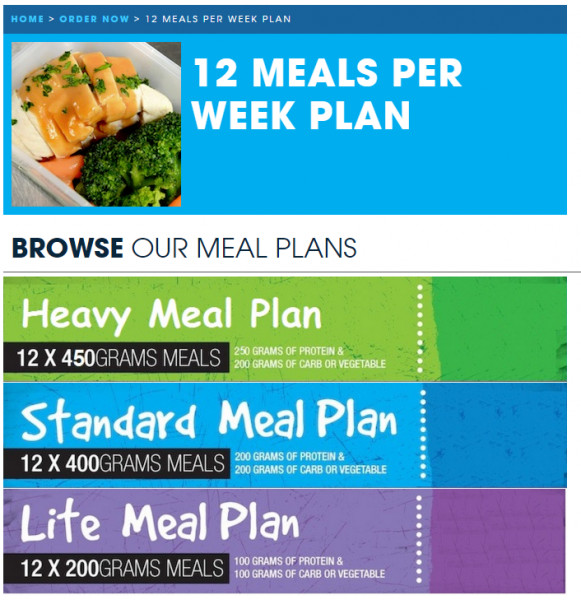 You're then confronted with what appears to be the 'standard' prepared meal plan, no customization just pay and go! Nutrition values are given at the bottom. Following this you can customize your meals if you're not a fan of Salmon, are lactose free etc, which is exactly what I'm going to do.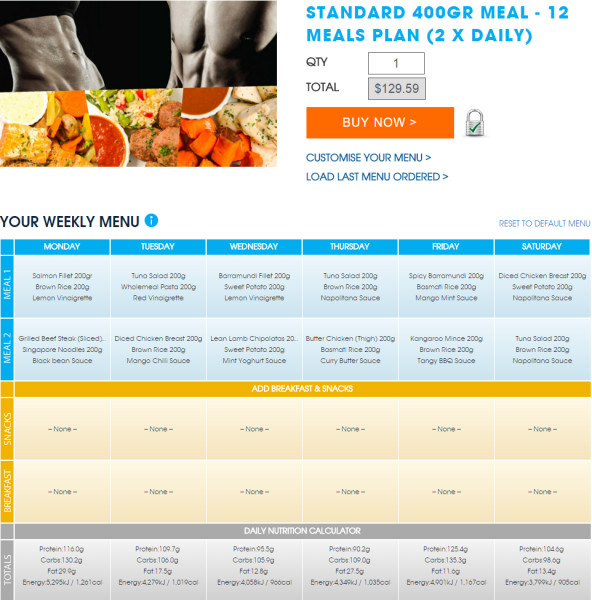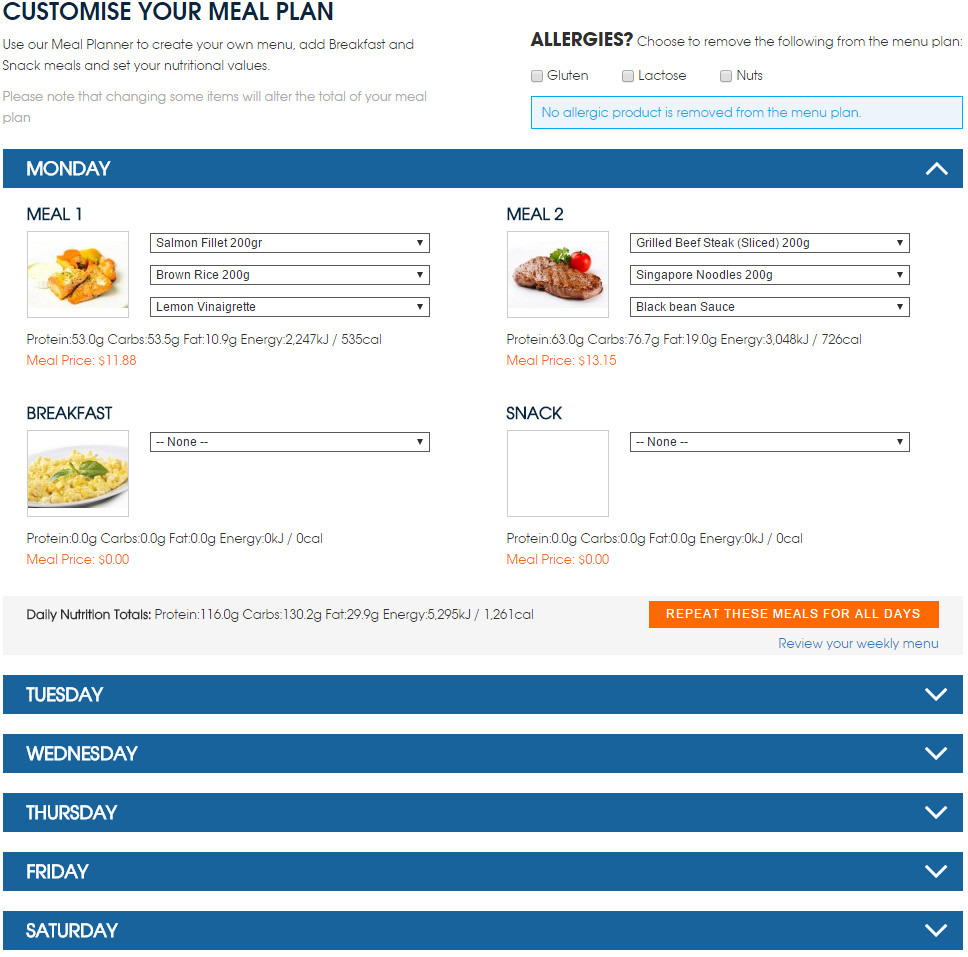 Having the option to customise your meals is a great idea, if you're like me and you count your macros then all the nutritional information is provided. However here are some things to consider:
the responsibility of meals being prepared is with someone else, how do you know for certain there is 200g of chicken, or 200g of brown rice. For example – I've selected 200g diced chicken, according to MyFitnessPal and other sources there's only approximately 42 grams of protein per 200 grams but Muscle Meals says 67.7 grams.
based on peoples experiences meals are 'pre comp style' or 'pre contest'. plastic tupperware, frozen…you get the idea
reheating frozen meals can sometimes be great…sometimes
food options look great on the menu and fairly priced, but how soon until you've gotten over the same meals delivered week on week?
Keep posted for my review when my meals arrive.