📝 Updates
10 Meal Provider Gift Cards For the Meal Prep Enthusiast in Your Life
If you're searching for the ideal gift for a meal prep enthusiast, look no further. Explore our list of the top 10 meal provider gift cards, ranging from My Muscle Chef to HelloFresh and beyond. Whether they follow a specific dietary plan or simply value wholesome meals, these gift cards will certainly impress the meal prep lover in your life.
UPDATED ON Sep 12, 2023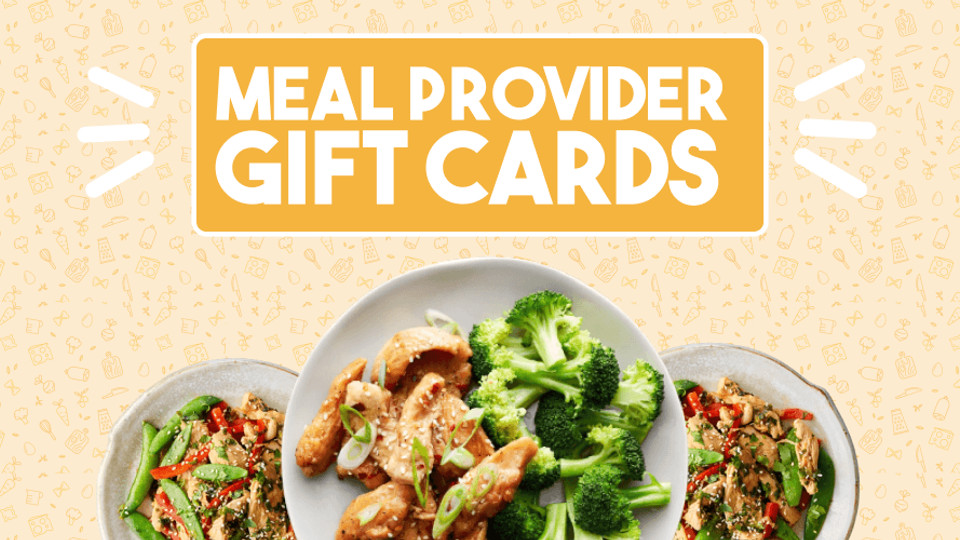 Struggling to find the perfect gift for your gym bro, mate who's trying to lose weight, or that one friend who's a super strict meal prepper? Look no further!
Why not surprise them with the ultimate gift of convenience and deliciousness—a meal provider gift card?
In a world where the cost of living keeps climbing, the gift of food is always appreciated.
So, why not treat your pals to hassle-free, nutritious meals delivered right to their doorstep? Say goodbye to tedious grocery shopping and hello to ready-made meals and meal kits that'll help your friend reach their health and fitness goals.
And hey, maybe they'll share their meals with you if you're lucky!
Read on for a list of the top 10 meal provider gift cards (and if you make it to the end, a bonus list of meal providers who offer gift cards – woohoo!)
Herbidoor Gift Card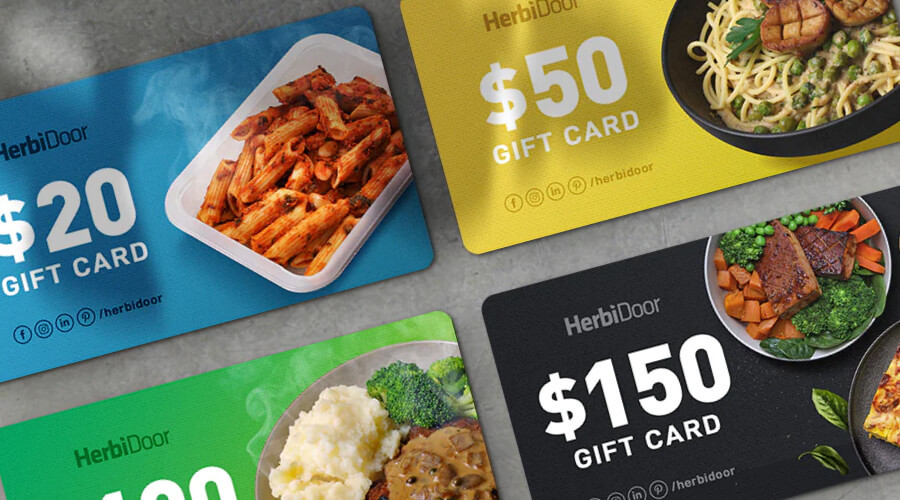 Best for: Your vegan friend
HerbiDoor delivers delicious plant-based goodness all over the east coast of Australia from the Sunshine Coast to Melbourne (inc Sydney and Canberra).
They offer a range of gift card options, including $50.00, $100.00, $150, $20.00, and $450. With Herbidoor's gift card, your vegan mate can explore a variety of fresh and wholesome meals that are 100% plant-based and delicious.
Visit their website here to purchase a gift card.
Workout Meals Gift Card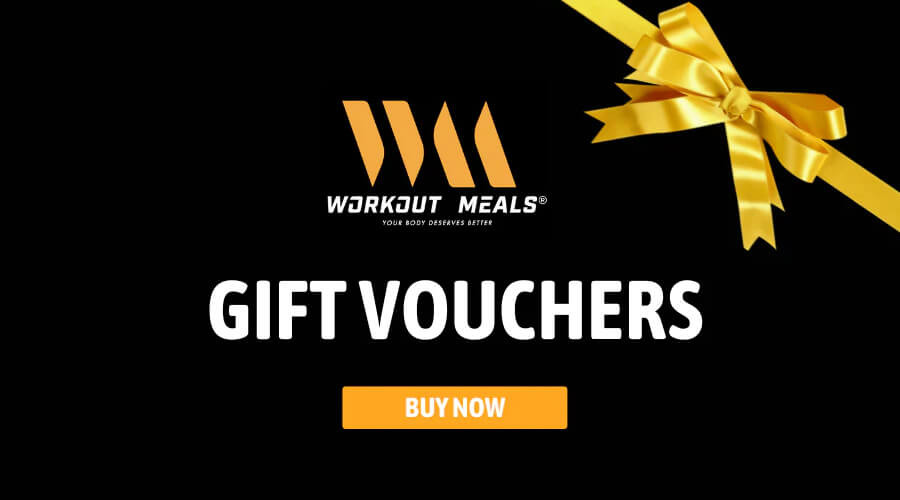 Best for: Your gym bro friend
Workout Meals is a convenient meal delivery service designed for busy individuals prioritising their health and fitness. With high-quality ingredients sourced from Australia and New Zealand, including their own farm in Kulnura NSW, Workout Meals offers tailored meals created by restaurant chefs and nutritionists to support your fitness journey, regardless of your preferred workout.
Surprise your gym bro friend with a Workout Meals gift card. They offer gift card options of $50, $100, $150, and $200. Whether your mate is focused on reaching their fitness goals,  or simply wants healthy meals, Workout Meals has a range of options to suit their needs. 
Garden of Vegan Gift Card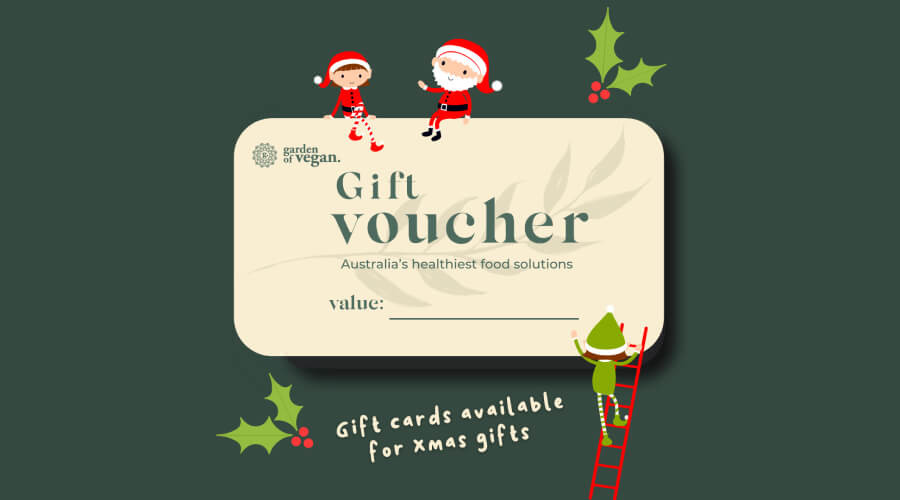 Best for: Your other vegan friend (who likes to gym)
Garden of Vegan has a large rotating menu of plant-based foods, and you can either order off the menu or choose a dedicated meal plan like Cleanse & Detox, Weight Loss, Back to Health, Increase Muscle Mass, Improve Performance or Sculpt & Shred.
For your vegan friend who regularly hits the gym and follows a plant-based lifestyle, Garden of Vegan gift card is a great choice. They offer gift cards of $50, $80, $100, $250, and $500. With this gift card, your vegan friend can enjoy delicious vegan meals prepared with fresh, organic ingredients.
Explore their gift cards here.
Be Fit Food Gift Card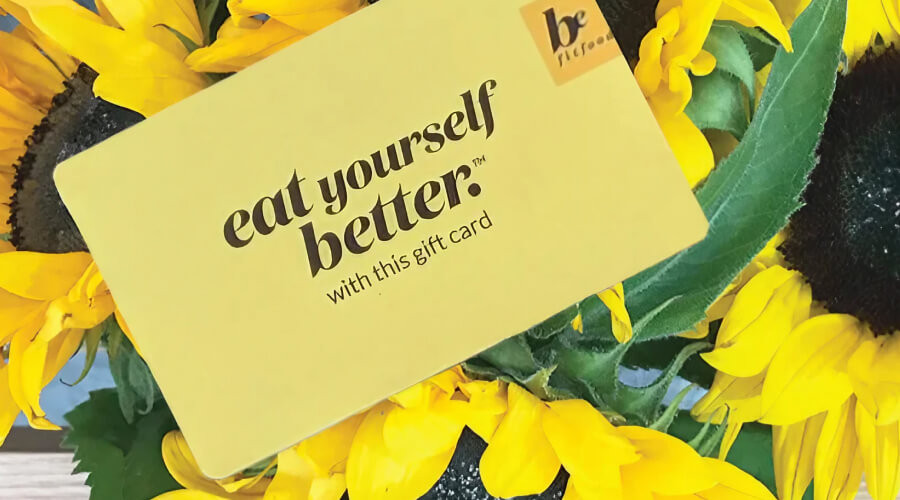 Best for: Your friend who's trying to lose weight
Be Fit Food is a meal delivery service that offers science-backed programs that support customers in achieving their health, wellness, and fitness goals. Their programs include a nutritionist-approved "Weight Loss" program that can be tailored to be "Rapid" or "Active", depending on the customer's desired pace of weight loss.
Be Fit Food provides a range of gift card options, starting from $50 and going up to $500. Their gift cards can be used to purchase a variety of portion-controlled, ready-to-eat meals designed to support weight loss and healthy living.
Purchase a Be Fit Food gift card here.
My Muscle Chef Gift Card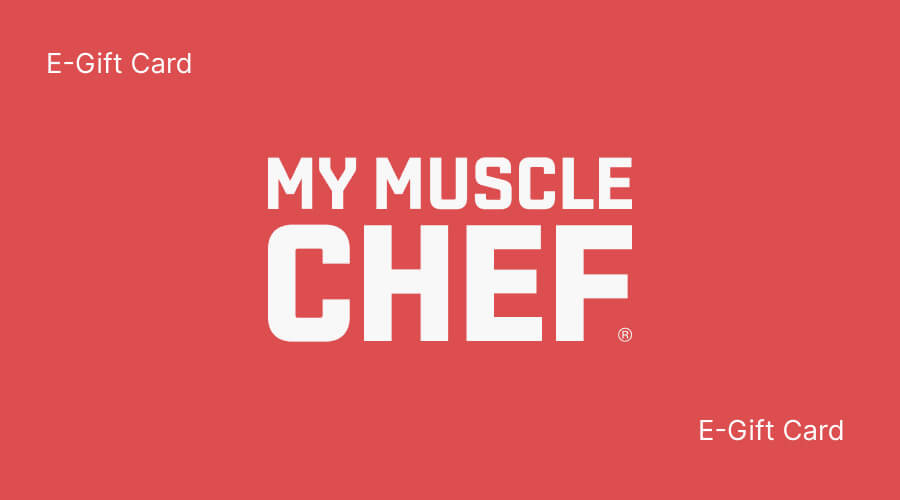 Best for: Your fitness enthusiast friend
My Muscle Chef has been a trusted name in the Australian meal delivery scene since 2013. As one of the country's largest providers, they cater specifically to gym-goers and fitness enthusiasts. With a wide range of meal options designed for weight loss, muscle gain, or performance, My Muscle Chef helps you achieve your goals. Whether you prefer to customise your own meal plan, choose from fixed sets of keto-friendly, vegan, low-carb, or high-calorie meals, or subscribe to a set meal plan, My Muscle Chef has you covered.
My Muscle Chef offers various gift card options, including $50, $75, $100, $150, $200, and a customizable amount between $20 and $500. With My Muscle Chef, your friend can enjoy high-protein, chef-prepared meals that cater to specific fitness goals.
Visit their website here to purchase a gift card.
A Life Plus Gift Card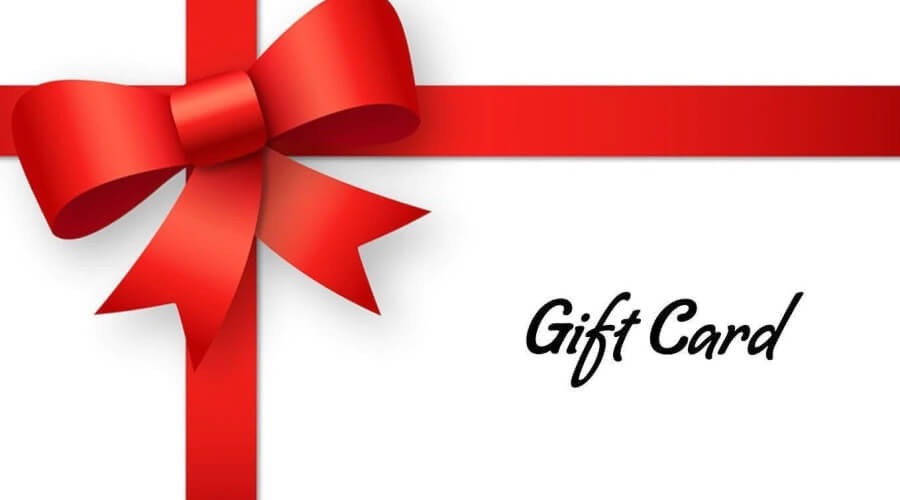 Best for: Your keto friend with lots of food intolerances
Arguably, the number one keto meal provider is A Life Plus, with a huge ketogenic meal offering. While it's certainly known for its ketogenic meals, it's also highly customisable and unique in its offering, with alkaline meals, NDIS meals, plant-based and organic meals on offer too. Not to mention A Life Plus is very customisable to food preferences and intolerances – whether you're gluten free, dairy free or just don't like bacon for example, you can mention this in your order and A Life Plus will alter the meals to suit you.
A Life Plus offers a wide range of gift card denominations, starting from $20 and going up to $1000.
Explore A Life Plus gift cards here.
Chefgood Gift Card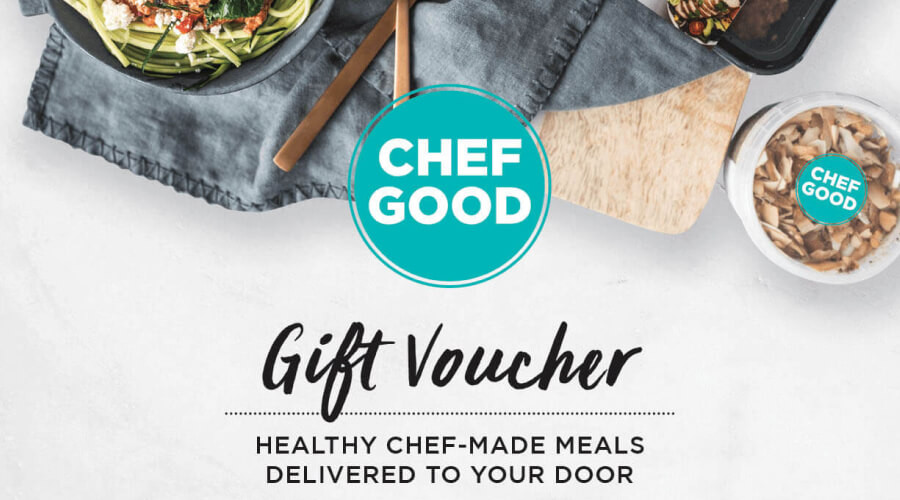 Best for: Your friend who's super busy
Chefgood creates healthy meals with fresh seasonal produce delivered to your door. It's perfect for people who want to eat well but don't have time to cook. Working with local farmers and growers in sourcing fresh ingredients, Chefgood has more than 50 meal selections to choose from, and a new menu every week.
They offer gift card denominations of $25, $50, $100, $200, $300, and $500.
Check out their gift vouchers here.
Food4Fitness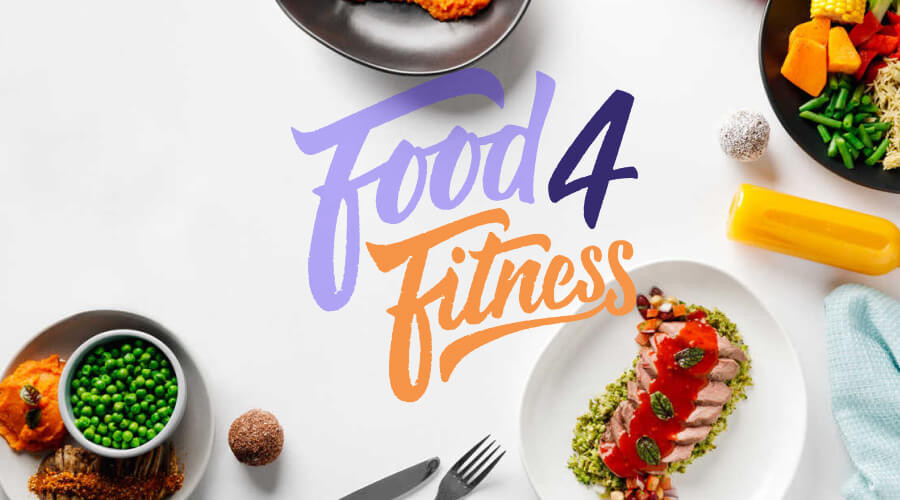 Best for: Your friend who counts macros
Geared towards bodybuilders, athletes, and fitness enthusiasts, if you want to customise your macros and calories down to the last 0.05g (without having to cook the meals yourself), Food4Fitness is for you. With a custom meal builder where you can choose your protein, carb, vegetables and even sauce, Food4Fitness has changed the game.
With Food4Fitness, you have the option to choose a custom amount for their gift cards.
Visit their website to purchase a gift card.
EveryPlate Gift Card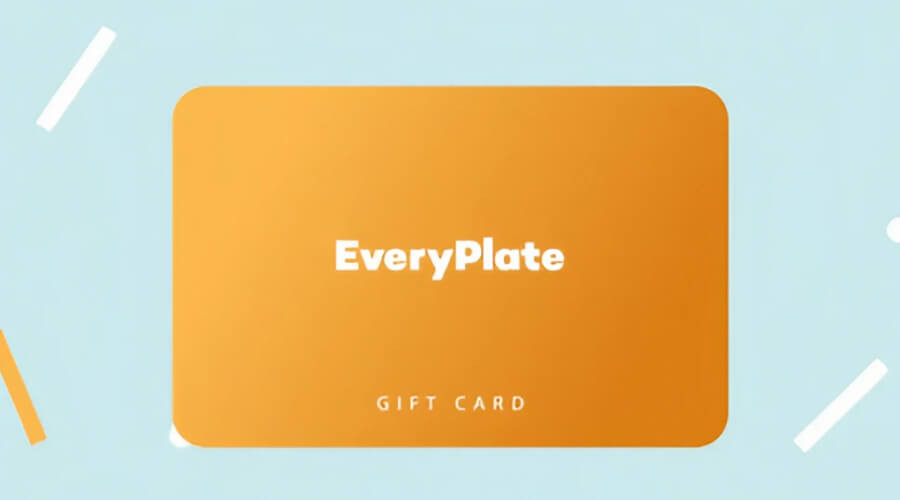 Best for: Your friend who likes bang for their buck
Say goodbye to meal planning and hello to the simplicity of EveryPlate. This meal kit service is here to make your cooking experience a breeze. With a wide variety of recipes to choose from, starting at just $4.99 per serving, EveryPlate has your taste buds and budget in mind.
They offer gift cards in denominations of $50, $70, $80, and $115. EveryPlate's gift card allows your friends and family to enjoy affordable and delicious meal kits delivered to their doorstep.
Surprise them with an EveryPlate gift card by visiting their website here.
HelloFresh Gift Card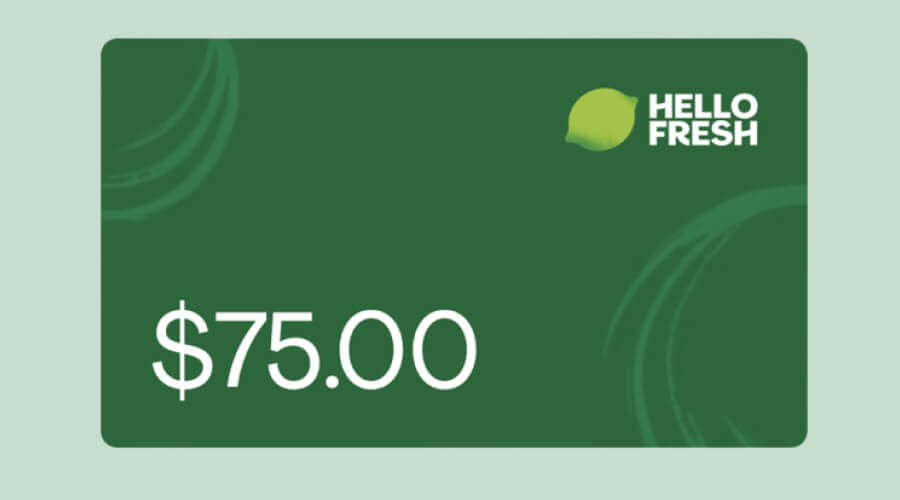 Best for: Your friend who is a budding chef
HelloFresh delivers farm-fresh, pre-measured ingredients in colour-coded meal kits to your doorstep. With easy-to-follow recipes, your chef friend can prepare wholesome dinners in just 15 minutes. They can choose from Veggie, Classic, and Family meal plans, and enjoy the convenience and deliciousness HelloFresh brings to the table.
HelloFresh offers gift card options of $75.00, $90.00, $125.00, and $160.00.
Explore HelloFresh's gift cards here.
BONUS: More Meal Provider Gift Cards!
If you're still looking for more options, consider these additional meal provider gift cards:
Give YOURSELF the Gift of Ready Made Meals
Ready to embark on your own journey of hassle-free, ready-made meals? If this list has sparked your interest and left you craving convenient and delicious options, we've got you covered!
Explore our handpicked favourites for weight loss, keto, low calorie, gluten free, and more.
Whether you're looking to shed a few kilograms, maintain a healthy lifestyle, or simply save time in the kitchen, there's something for everyone.
Don't wait any longer— click here to discover your new go-to meals.