📝 Updates
Jenny Craig Shuts Shop in US (But Australia is Still Open for Business)
Aussie company Jenny Craig may have shut its doors in the US, but Australia and NZ are still open for business. There's no arguing Jenny Craig works for weight loss, but it's not the only player anymore. Let's talk about why Jenny Craig works, and our top picks for alternatives.
UPDATED ON May 07, 2023
Popular weight-loss company Jenny Craig has announced that it will be closing its doors in the United States after forty years in business.
Jenny Craig was founded in Australia back in 1983 and quickly expanded to the US in 1985. With over 500 centres across North America, Australia, and New Zealand, Jenny Craig has helped thousands of people achieve their weight-loss goals over the years.
The decision to close down the company was made due to the economic impact of the COVID-19 pandemic, which resulted in a significant decline in membership and revenue.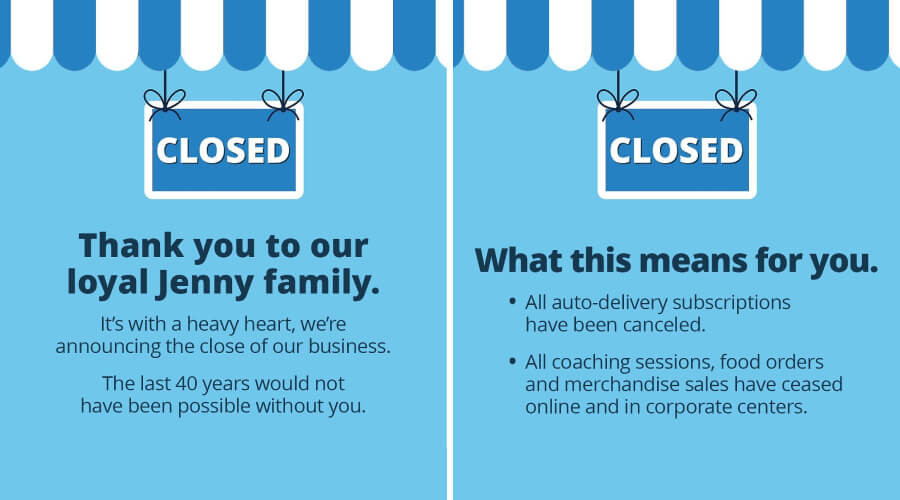 It's a tough pill to swallow for everyone involved, especially the thousands of employees who work in the company's call centres, delivery services, and retail stores.
Jenny Craig was known for its personalised weight-loss plans, meal delivery services, and one-on-one consultations with trained consultants.
The good news is Jenny Craig appears to remain strong in Australia and New Zealand, with a Jenny Craig spokesperson saying the decision would not affect operations in Australia and New Zealand.
"You may have heard the news that Jenny Craig USA are intending to file for bankruptcy," a company statement to AAP on Thursday read.
"While this is unfortunate news for our colleagues in the USA, the Jenny Craig operations here in Australia and New Zealand do act independently.
"Here in Australia and New Zealand we currently continue to operate and support our clients. As always, our priority is to continue providing the best possible service. We thank you for your continued patience and support during this time."
How Jenny Craig Became a Huge Success in Australia
The Jenny Craig program is designed to help individuals lose weight by providing them with pre-packaged meals and snacks that are portion-controlled and low in calories.
The program also includes personalised support and guidance from a consultant, who helps clients set achievable weight-loss goals and provides them with the tools and motivation to succeed.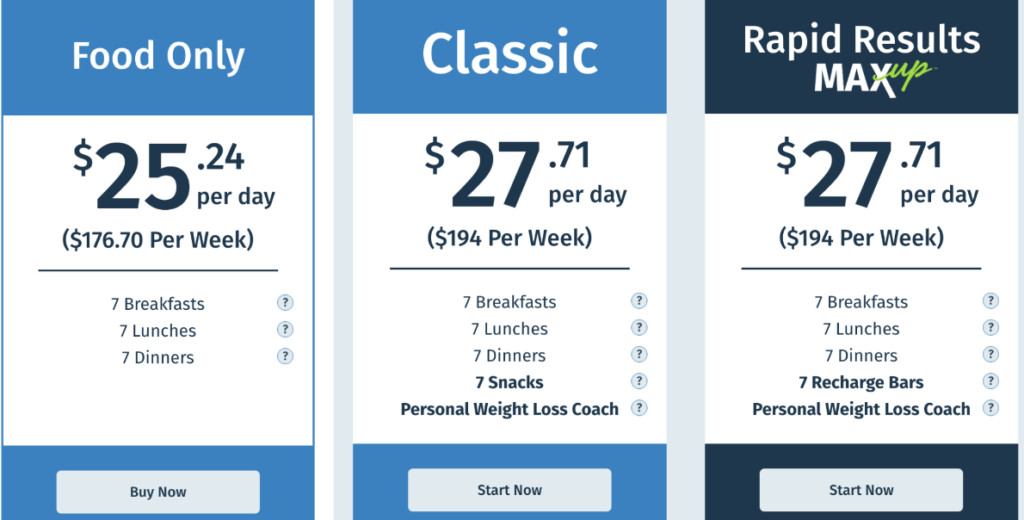 There are several options to choose from, whether you want food only, or food and personal weight loss coaching.
Jenny Craig's menu varies, and calories can range anywhere from 230 to 370 or more per meal. While you have the flexibility to choose your meals and snacks, you'll need to pick carefully and ensure it's within the confines of your daily calorie allowance, which will vary on your current weight and your goals.
Based on a Jenny Craig study, average weight loss was 6.9kg in the first 4 weeks for those who completed the Rapid Results Max Up Plan, versus 3.83kg on the Classic Plan.
Jenny Craig Weight Loss Alternatives
While the closure in the US is definitely a disappointment, it's worth noting that there are plenty of other weight-loss options available in today's market.
In fact, there's been a growing trend of online weight loss and fitness programs that offer more flexible and affordable options for consumers.
Here's a list of some of our faves:
Read more: The Best Weight Loss Meal Deliveries In Australia
But if you're looking for one that's the most similar to Jenny Craig (but better in our opinion), check out Be Fit Food – a Melbourne-based meal delivery provider that specialises in effective and fast weight loss.
I've personally done the Be Fit Food Metabolism Reset and can say with full confidence that it works.
There are two main weight loss programs you can do on Be Fit Food:
Be Fit Food Rapid
Be Fit Food Metabolism Reset
There isn't a large difference between the two except the Metabolism Reset program is 14 days versus Be Fit Food Rapid which is 7 days.
Both programs will see you eating very low calories (800-900) for one-two weeks, with the average weight loss achieved over a 14 day period of a whopping 5.7kg.
Being smaller to start with and with not too much weight to lose, I lost 2kg over the course of two weeks, which is a result I'm super happy with.
The Be Fit Food Difference: 250 Calories Per Serve
What's great about Be Fit Food for weight loss is that whether you do the Rapid or Metabolism Reset program, or simply choose to order a 'Healthy Meal Bundle' or just off the menu, all of Be Fit Food's meals are between 220-260 calories per serve, with a minimum of 20g of protein.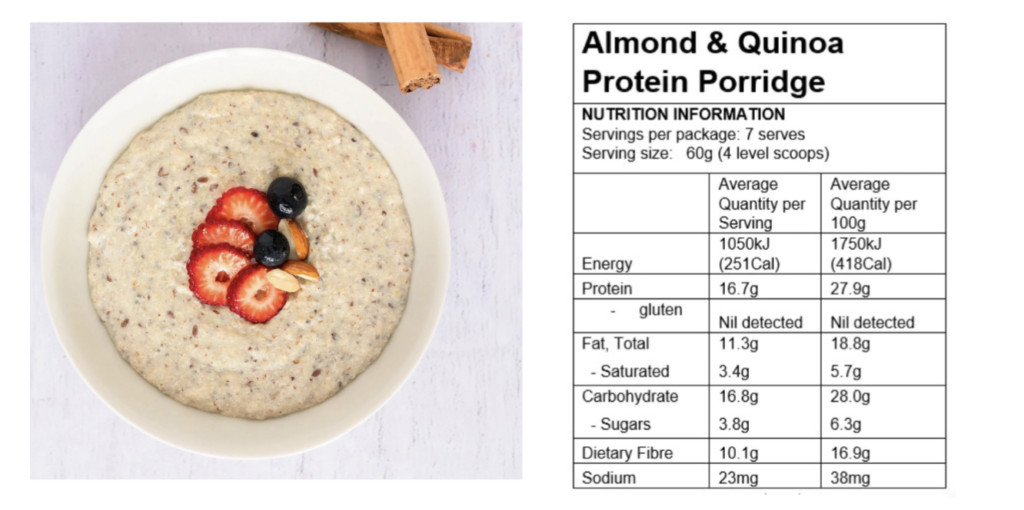 While other similar ready-made providers also offer weight loss programs or bundles, the macros and calories can vary widely from meal to meal.
By making all the meals roughly 250 calories, Be Fit Food gives you the flexibility to pick and choose what you eat and you'll still be able to maintain a calorie deficit without having to think about it. That's what I call a win-win scenario.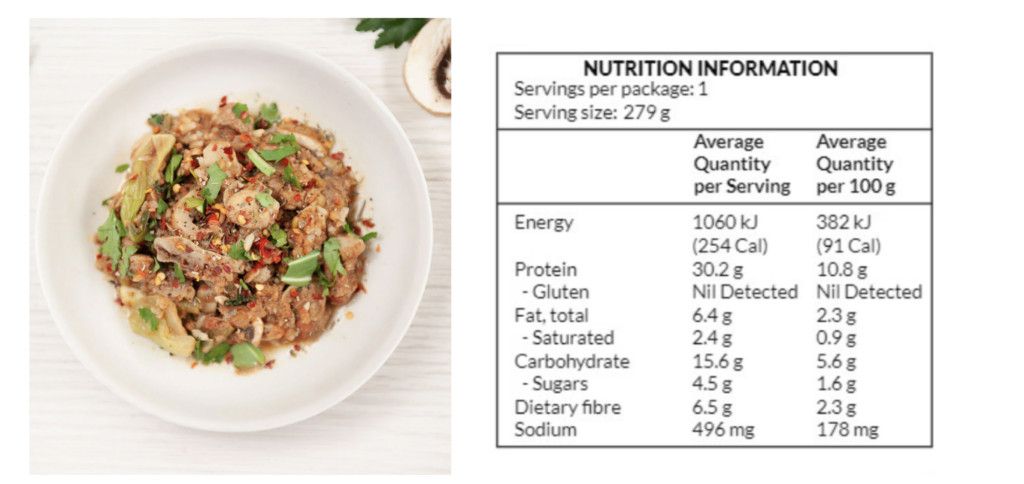 Be Fit Food also uses whole food ingredients that are nutrient-dense and minimally processed. This can help individuals meet their daily nutrient requirements and reduce their intake of unhealthy processed foods.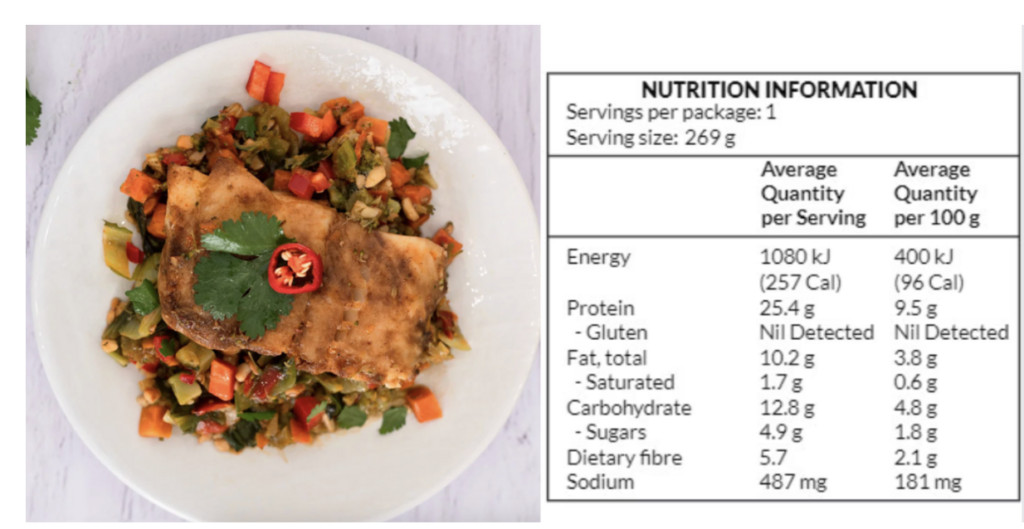 Importantly, Be Fit Food works with medical professionals to provide safe and effective weight loss solutions. This can be particularly helpful for individuals with underlying health conditions that may be affected by weight loss.
So while a weight loss program that sees you eating less than 1000 calories per day might seem extreme, it's a short weight loss booster – not a long-term solution. Plus, you have specialist support every step of the way.
Have You Lost Weight with a Ready-Made Meal Provider? We Want to Know!
If you've ever used a ready-made meal provider to help you lose weight, we'd love to hear your favourites. Or, if you lost weight by yourself – tell us how you did it!
Weight loss is an individual journey, but there's no arguing that the help of a ready-made meal provider can accelerate your weight loss and keep you on track.
If you want to read more about our favourite weight loss providers, click here. Or, if you're interested in the best low-calorie meal providers in Australia, head here!