💊 Supplements,💬 Interviews
How Vitable Has Revolutionised The Way We Buy Supplements With Co-Founder Ilyas Anane
Wandering the aisles of the chemist or health store, reading the back of vitamin bottles just to make sure your symptoms match-up is not only time consuming but can also be a redundant exercise, especially if there's something much better suited to your needs out there. 
POSTED ON May 25, 2021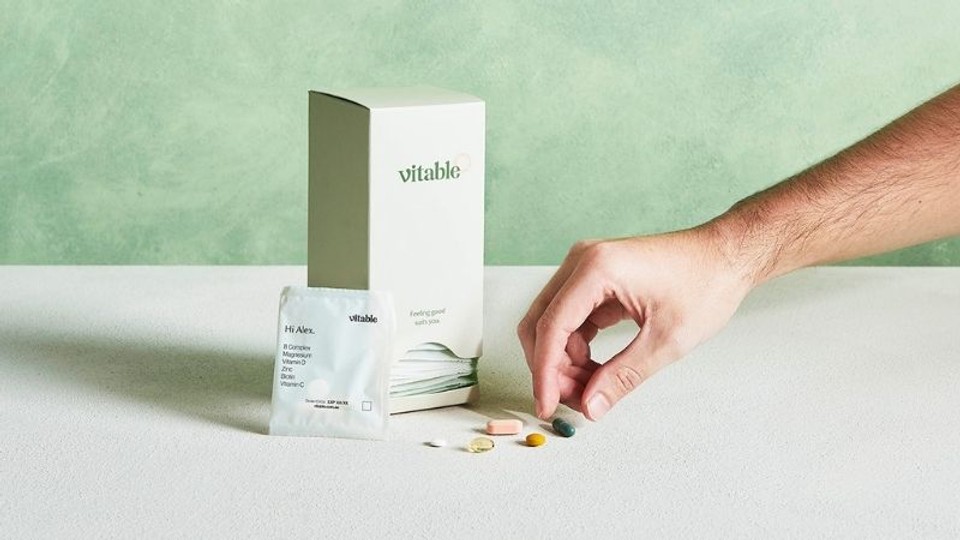 Aside from missing out on the much-needed benefits obtained from the right vitamins, taking the wrong supplements can actually do more harm than good. Getting to the doctor to find out what supplements work for you, can also be time consuming, which is why Vitable have revolutionised the way we buy supplements.
Founded by Ilyas Anane and Larah Loutati back in 2019, Vitable focuses on providing the perfect concoction of supplements to suit all of your needs through bespoke supplement plans, delivered directly to your door. So, how do they know what you need? Thanks to a handful of scientists, Vitable put together a personalised profile based on answers from a questionnaire you are required to complete upon signing up.
They ask you detailed questions about your health and lifestyle including skin, hair, sleep and health goals to accurately ascertain what it is you need and what facets of your life could benefit from particular supplements; they also take into consideration the aspects of your well-being that you believe could use improvement.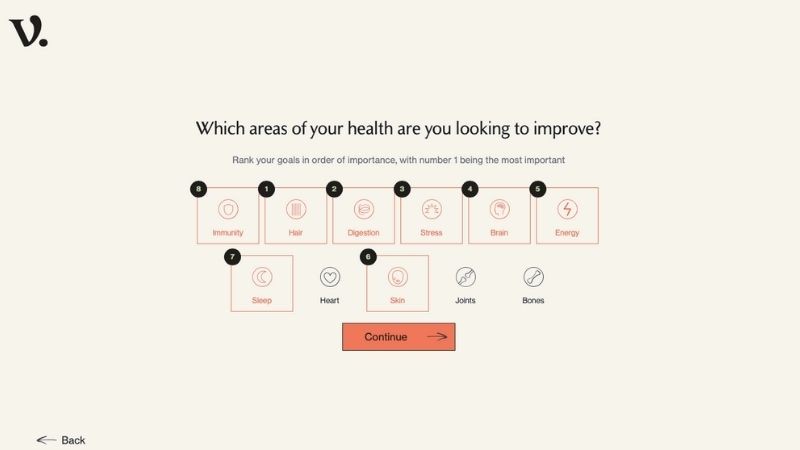 Vitable pride themselves on producing quality products that they believe are effective for you, with the help and advice of health professionals and nutritionists. These products are conveniently packaged into compostable, environmentally friendly, daily sachets with your name and supplement list on each packet, which arrive as part of a monthly subscription and are assembled based on the information you provided in your questionnaire. These subscriptions vary in price dependent on the products you incorporate into your monthly packs and can be adjusted to suit your ever-changing needs at any time.
Not only does this take the blind guessing out of supplement shopping, but it also helps us to save money on products we do not need, because continuously purchasing different supplements until you find the right one for you is not a cheap experiment.
To find out more about Vitable, we got in touch with Co-founder and Managing Director, Ilyas Anane who was happy to share the back story and explore the benefits of their unique and personalised supplement service.
What exactly is Vitable?
"Vitable is a monthly subscription of personalised vitamins. Our online quiz is taking the guesswork out of vitamins – taking into account your own health goals, body, lifestyle and diet – so that consumers can choose only what they need and nothing that they don't."
Where did the concept for Vitable come from?
"A couple years ago I was feeling really low in energy, so I decided to go to the chemist to get a little boost. I didn't know what to get and why, and the pharmacy shop assistant wasn't really able to help me, so I ended up leaving feeling really frustrated! I quickly realised when talking to my friends and family that this terrible experience was a reality for most vitamin users: 80% of the money spent on vitamins is wasted because of irrelevant choices due to the lack of knowledge of consumers which represents half of the Australian population.
"Having helped design a simple and effective customer journey at HelloFresh in the last 3 years, Larah (Co-founder) decided to use technology to help customers navigate through the complexity of health and nutrition, starting with personalised vitamin packs. Through a simple quiz, customers can figure out what vitamins and supplements they need based on their health goals, lifestyle and diet, and get their vitamin supply monthly delivered to their doorstep!"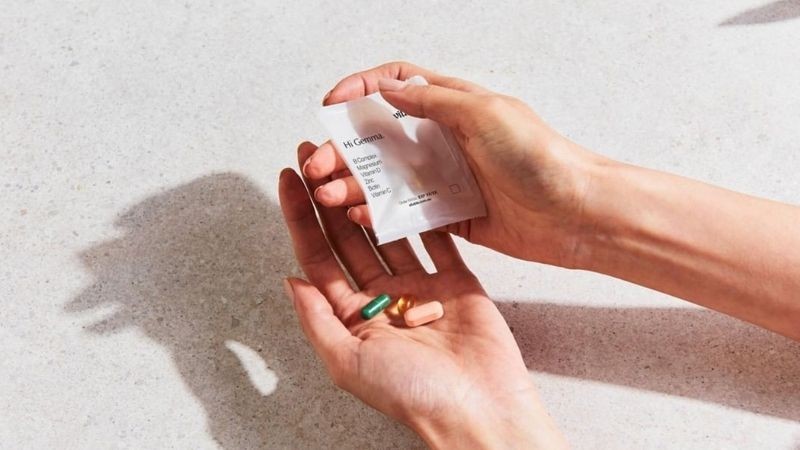 Where did initial production of the packs take place?
"In Australia, which is still the case today, just like the manufacturing of the vitamins. The production of the individual personalised daily sachets is made by pharmacy-grade equipment and heavily regulated by the TGA."
When did you realise you were onto something good?
"Right after the launch, we saw an incredible amount of vitamin consumers seeking guidance with our online quiz with a lot of word-of-mouth involved. Today we delivered more than 200,000 tailored vitamin plans."
How does Vitable stand out from other supplement providers?
We are more than just a supplements provider; we are also a service provider. The return of investments for your health does not only depend on the quality of a product but also on the choice of products for your unique needs and body in the long run. This is why we offer a guidance at purchase but also throughout the whole journey of our customers, with a progress tracking app, holistic & tailored health tips, an ongoing guidance to adjust the vitamin plan along the journey and a convenient service of automatic home delivery with plastic-free daily sachets that contain all the products of your unique plan.
What are the main benefits of Vitable?
"Firstly, a personalised plan, to get only what you need and nothing that you don't. We don't believe in one size fits all when it comes to healthcare! A premium AU-made vitamin, made affordable as we cut out the middleman (we only sell online on vitable.com.au) and an easy to build vitamin routine thanks to the convenience of our model and mobile app."
How do we know the plans created for us are accurate?
"Our expert quiz that we offer for free on our website has been created with the support of health experts, nutritionists, naturopaths as well as regulation experts and exclusively rely on the latest scientific research. The questions are typically the questions a naturopath would ask you about your health concerns (energy, sleep, skin, digestion, hair, anxiety…), your personal diet and lifestyle. We also ask about any medication of pregnancy/breastfeeding situations to make sure that everything is taken into account.
"We are fully transparent on the research behind our products and claims, and your recommendation will always be explained with very clear and comprehensive educational language."
Would you still recommend Vitable to sceptics of alternative/Eastern medicine?
"We recommend people to achieve a more balanced diet and a healthier lifestyle and we recommend a supplementation of the nutrients that could be needed, based on the latest scientific research."
How and where does Vitable hope to make an impact?
"Our ambition is to make wellness accessible to all. Nutritional science is complex because there is no generic secret that applies to everyone. So, we are providing the well needed tailored guidance so that anyone can take better choices to make feeling good an everyday thing."
To create your own, personalised supplement plan, follow the link to take the questionnaire and get started on improving your health and well-being one supplement at a time!