💪 Training
How Much Cardio Do You Really Need?
UPDATED ON Jul 12, 2022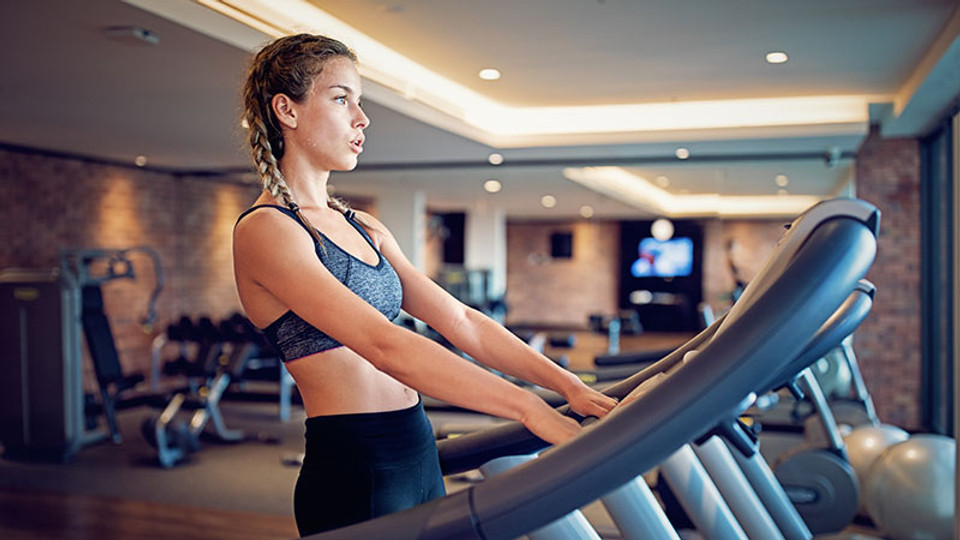 There's good news for those of you who'd prefer to binge watch Netflix and browse the "fitspo" hashtag on Instagram rather than doing intensive exercise.
Turns out you don't need to start your day with a 10km marathon to reap the same benefits as the serious fit freaks. Are you ready to know how little you actually need to run to improve your health? Prepare yourselves, this is a game changer.
The Mayo Clinic analysed various studies which examined the effects of running compiled over the last 30 years. The results revealed running just nine kilometres per week assists with the stability of a healthy weight, lowered blood pressure and decreased the risks of heart disease, stroke and even some cancers. In fact, those who run nine kilometres a week not only have a lower risk of dying due to any illness-related cause but also have an increased life expectancy of three to six years.
Personal Trainer and Qualified Bowen Therapist, Reece Milne, agreed that the findings of the study are encouraging. "It shows you don't have to do a massive amount of exercise to receive its benefits," he says.
Better still, the analysis revealed running only twice a week for less than 52 minutes still achieved the maximum benefits and that those who ran 10km per week received the same benefits as those who ran much further distances.
"I have clients of varying fitness and mobility levels, I always tell people that you are better off doing a little bit of exercise of varying intensity every day than to do a massive workout twice a week," Reece says.
A marginal improvement in fitness was noted in those who ran 30km per week, however, they presented with declining cardiovascular and physical health. Long-distance runners are at much a much higher risk of injury, heart dysfunction and even death. So running less could do you good!
"I advise my clients to listen to their bodies and be careful not to run for too long, especially if they are rehabilitating an injury," Mr Milne said.
This study should not deter long-distance runners out of their usual running habits due to fear of injury as the risk of serious consequences are relatively small and can be reduced further.
"As a Bowen Therapist I recommend that long-distance runners incorporate a daily mobility session into their training," Reece advises, "regular joint mobility work is important for keeping full and stable range of motion in all the joints, allowing the body to work correctly and, therefore, reduce the risk of injury."
Incorporating mobility exercises such as foam rolling and stretching into your workout routine is "essential" and can help blood flow around the body. Increased blood flow means quicker healing within the muscle and joint structures, reducing the chance of injuries.
As running goes, it seems less is more. In other words, you can keep your Netflix subscription while still having time to improve your health and fitness levels.