📝 Updates
10 High Protein Cheese You Can Buy at the Supermarket
Not quite its own food group but with enough love and appreciation it could be – cheese is one of those foods that bring us together.
UPDATED ON Jun 27, 2023
#

NAME
Protein per 100g
Carb per 100g
Fat per 100g
32.6g
<1g
27.2g
27.0g
1.0g
27.0g
25.5g
<1g
25.6g
25.0g
<0.1g
32.0g
25.9g
<1g
23.4g
25.0g
<1g
34.0g
23.7g
<1g
34.1g
23.0g
0g
30.0g
22.0g
1.9g
25.0g
17.0g
<1g
37.0g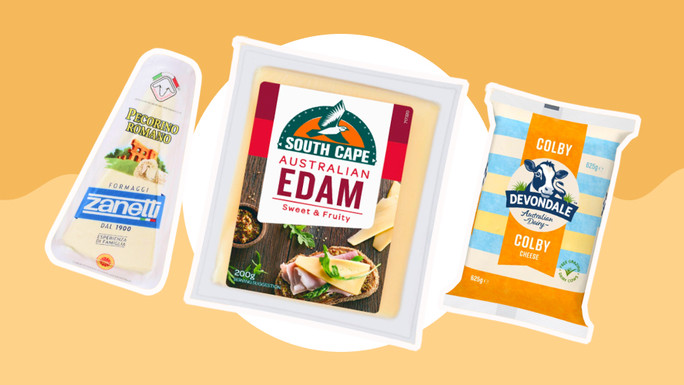 Backyard BBQ? Bring a cheese platter! Games night? Cheese and crackers are a must. Making the ultimate chicken sandwich? It's nothing without cheese.
Cheese is so good that even our vegan friends needed to get in on the action, while many lactose-intolerant folks will eat cheese anyway and suffer the consequences.
Cheese is one of the most popular dairy products – good as a snack, or as an addition to a meal. Yet ask anyone what the main macro-nutrient in cheese is and you'll most likely hear "fat". And while that's true – cheese typically is higher in fat and lower in carbs – what about the protein content?
Well, the good news is the right type of cheese can have a decent amount of protein in it, helping you bump up your daily protein hit.
You probably don't have hours to spend at the shops looking at protein content of cheese, so we've done the hard yards for you and found the top 10 high protein cheese types you can buy at the supermarket.
The 10 Highest Protein Cheese
For consistency's sake, grams of protein are listed per 100g of cheese. It's also worth noting different brands of cheese – even if they're the same type – will have slightly different protein contents, so we've listed which brand we've gotten our data from.
1. Parmesan Cheese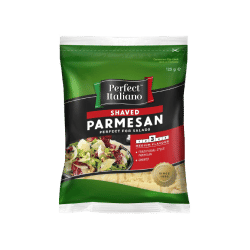 Brand: Perfect Italiano Shaved Parmesan
With a whopping 32.6 of protein, parmesan cheese wins the high protein cheese competition. Great for pizza or pasta toppings or to add a nutty flavour to a crisp salad, parmesan is pretty versatile (and delicious). Other macros include 27.2g of fat per 100g, and <1g of carbs.
2. Swiss Cheese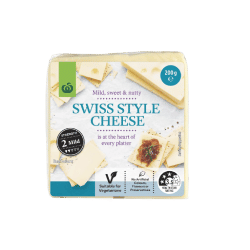 Brand: Perfect Italiano Shaved Parmesan
Swiss cheese comes in second place and is the perfect cheese to bolster the protein in your sandwich, or even melt it in with some scrambled eggs or an egg muffin. Per 100g, you'll also find 27g of fat, and 1g of carbs.
3. Edam
Brand: South Cape Edam Cheese
If you love a grilled cheese toasty and nothing else – Edam might be your perfect fit. With a nice 25.5g of protein per 100g, this versatile cheese is delicious on its own, in a sandwich or tossed through a pasta dish. Edam cheese has <0.1g of carbs and 25.6g of fat.
4. Pecorino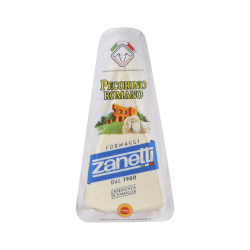 Brand: Zanetti Pecorino Romano
A tasty Italian cheese, pecorino has a distinctly sharp flavour, making it a great topping for pasta dishes or even as an extra cheese kick on your pizza. Per 100g, Pecorino Romano Cheese does have a pretty high fat content with 32g, while carbs come in at <0.1g.
5. Mozzarella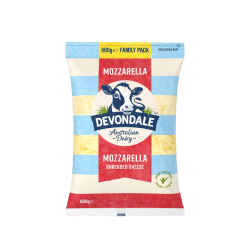 Brand: Devondale Shredded Mozzarella Cheese
Mozzarella is one of the most classic types of cheese, and the good news is it's high protein too! You'll typically find mozzarella on a great pizza, or you can eat it as a snack with some tomato, salt, pepper and basil. Yum. Per 100g, Mozzarella also has <1g of carbs and 23.4g of fat.
6. Double Gloucester Cheese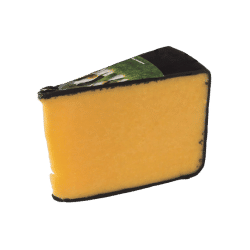 Brand: English Double Gloucester Cheddar Cheese
Double Gloucester Cheese is a semi-hard cheese with a pretty mellow flavour. It's the ideal cheese to bolster the protein in a range of dishes like eggs, pasta, and even steak sandwchihes. It's also a great addition to a cheese platter and goes very well with wine. Per 100g, it has <0.1g of carbs and 34.3g of fat.
7. Colby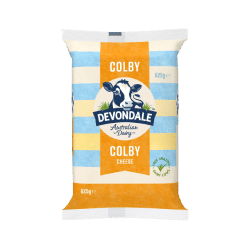 Brand: Devondale Colby Cheese Block
Another semi-hard cheese made from cow's milk, Colby Cheese is very tame in flavour and a great high protein option for everyday cooking. Per 100g, Colby has <1g of carbs and a relatively high 34.1g of fat.
8. Gouda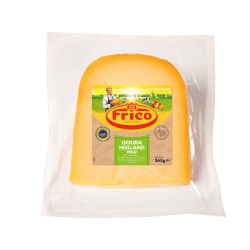 Gouda is a high-protein cheese you'll often find on a charcuterie board. It has a rich and flavourful taste and goes lovely with some crackers and quince paste. Per 100g, Gouda cheese has 0.0g of carbs and 30.0g of fat.
9. Halloumi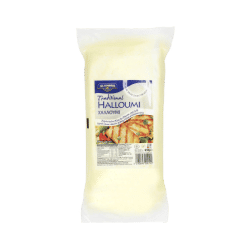 Brand: Alambra Cypriot Halloumi
Halloumi is certainly one of the most popular cheese types out there and is the perfect cheesy snack. Grill it or fry it – Halloumi is great on burgers, in a salad or simply on its own. Per 100g, Halloumi has 22g of protein, 1.8g of carbs and 25g.
10. Blue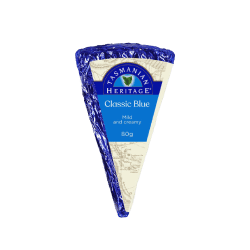 Brand: Tasmanian Heritage Blue Cheese
Finally, we have Blue Cheese – a divisive cheese to say the least. With a very strong smell and flavour, Blue Cheese is commonly found on all good cheese boards and goes really well with fruit, nuts and dessert wine. It possibly has the highest fat content out of most cheeses, so eating in small amounts is recommended (unless you're on a keto diet!) Blue Cheese has 17g of protein, <1g carbs and 37g of fat.
Alright so now we know what the top 10 highest protein kinds of cheese are, but that's not the end of it! Here are some of the most frequently asked questions and other interesting facts about cheese and protein content.
High Protein Cheese FAQs
What are some other high protein cheese? My favourite isn't on the list!
Your favourite didn't make the cut? Don't worry – if you love cream cheese, ricotta, cottage cheese, brie, goat cheese or feta cheese, you're in luck. All of these have a pretty high content count as well! If this was a top 20 list, they'd be on it.
What cheese has the lowest fat content?
Ricotta cheese has a very low fat content (comparatively) with just 10g per 100g. Ricotta cheese is made from sheep and goat or cow milk, and is delicious served with a pear or apple salad, or baked in the oven as a high protein snack with 18g per 100g.
Is cheese a healthy source of protein?
Cheese is filled with a range of nutritional benefits, such as high protein, high calcium and vitamin D. The protein content of cheese typically comes from casein and whey protein, which are both types of protein derived from milk.
What cheese is best for weight loss?
Although cheese does have a high protein content, it is also high in fat, and typically low in carbs. So, if you're trying to lose weight, your cheese of choice will depend on your individual macros and needs each day. In general, cheese is great on both a keto diet and low carbohydrate diet.
Is cheese a complete protein?
Cheese qualifies as a complete protein because it contains sufficient amounts of the 9 essential amino acids: Histidine, Isoleucine, Leucine, Lysine, Methionine, Phenylalanine, Threonine, Tryptophan and Valine.
I'm on a high-protein diet, should I eat more cheese?
Being on a high-protein diet doesn't just mean sourcing all your protein from traditioanl sources like meat and eggs. Cheese can be a wonderful and tasty addition to a high-protein diet.
Is cheese high in calories?
In general, cheese is not a low calorie food, ypically due to its high fat and high protein content. Moral of the story is don't go overboard, and eat everything in moderation.
Does cheese contain probiotics?
Probiotics can be found in some types of cheese, typically cheese that's been aged but not heated afterward.
Is soft cheese or hard cheese higher in protein?
Generally speaking, you'll find higher protein and lower fat in hard cheese over soft cheese.
What's the healthiest way to eat cheese?
You can eat cheese anyway you like! Some of the healthier options would be adding it to a salad, sprinkling it on veggie pasta or using it in egg protein muffins.
How much is a serving size of cheese?
Serving size will depend on the type of cheese, but generally, 40g or less is a decent serving side.
Is full-fat cheese healthy?
Research shows cheese may have a positive effect on cardiovascular health, with full-fat dairy products appearing to provide greater nutrition and have anti-inflammatory properties. So yes, full-fat cheese is healthy (in moderation!)
I think I am intolerant to cheese, should I speak to a dietitian?
If you find yourself feeling bloated, gassy or in pain after eating cheese or with changed bowel habits, it's a good idea to speak to a health professional to rule out any intolerances or allergies. Dairy intolerance is very common around the world, so you're not alone!