📝 Updates
Healthy Air Fryer Recipes
With Covid-19 keeping us all in doors, 2020 became the year of the food trend, bringing us homemade food bangers like banana cake, whipped coffee and arguably the most popular - the air fryer. The air fryer was designed as a healthier alternative to the traditional deep fryer, functioning as a countertop convection oven that simulates a regular deep fryer. But just because we're not submerging our food in hot oil, is using an air fryer really any healthier?
UPDATED ON Jul 12, 2022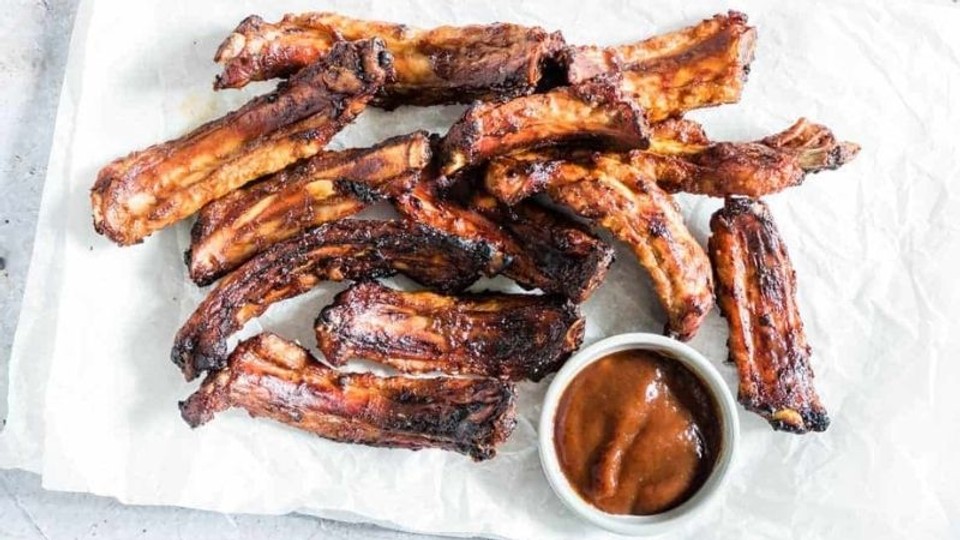 If you're one of those people who stocked up their freezer with chicken nuggets to air fry in the hopes cutting out the oil would justify the fat and carbs, unfortunately, you are wrong. Whipping up a plate full of chicken nuggets may be healthier in an air fryer, but it doesn't magically eliminate the calories!
This being said, there are definitely healthy options out there for you to try, with a low-calorie count and well-balanced macros. These delicious recipes emulate some of our favourite air fried snacks but with a healthy twist, ensuring you are not sacrificing flavour for a lower calorie count.
While the air fryer is super convenient and can definitely be used to create entire meals, it's even better for creating quick and easy snacks for parties, gatherings and even to satiate those random fried food cravings.
These snacks don't have to be a far reach from your usual fried snacks just because they are healthy, so we have gone ahead and collected a few of our favourite fried snacks which are sure to scratch that fried food itch without all of the added calories!
Meat
Smoky Air Fryer Ribs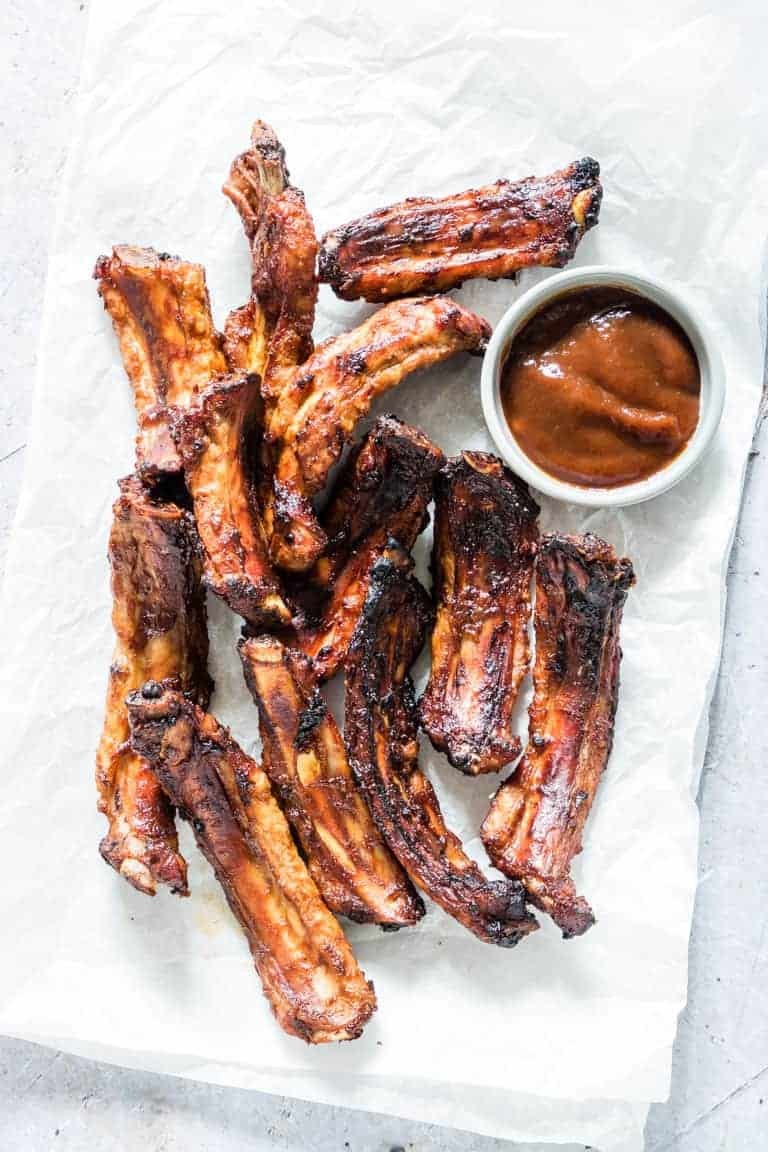 Calories per serving:
147
1 slab baby back pork ribs
½ tsp smoked paprika
Salt to taste
½ cup bbq sauce
Meat
Whole-wheat chicken nuggets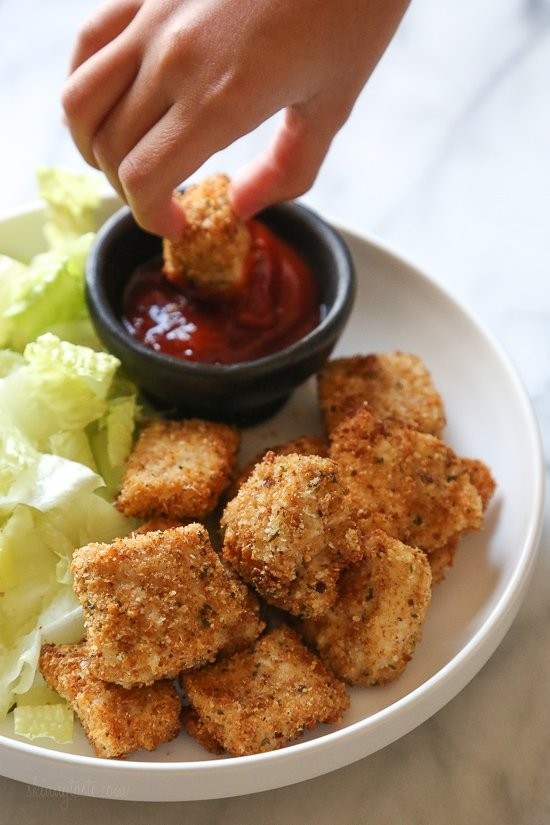 Calories per serving:
188
2 large skinless boneless chicken breasts (453g), cut into even 1-inch bite sized pieces
1/2 teaspoon salt and black pepper, to taste
2 teaspoons olive oil
6 tablespoons whole-wheat Italian seasoned breadcrumbs
2 tablespoons panko
2 tablespoons grated parmesan cheese
olive oil spray
Vegetarian
Zucchini Fries with Lemon Tarragon Aoli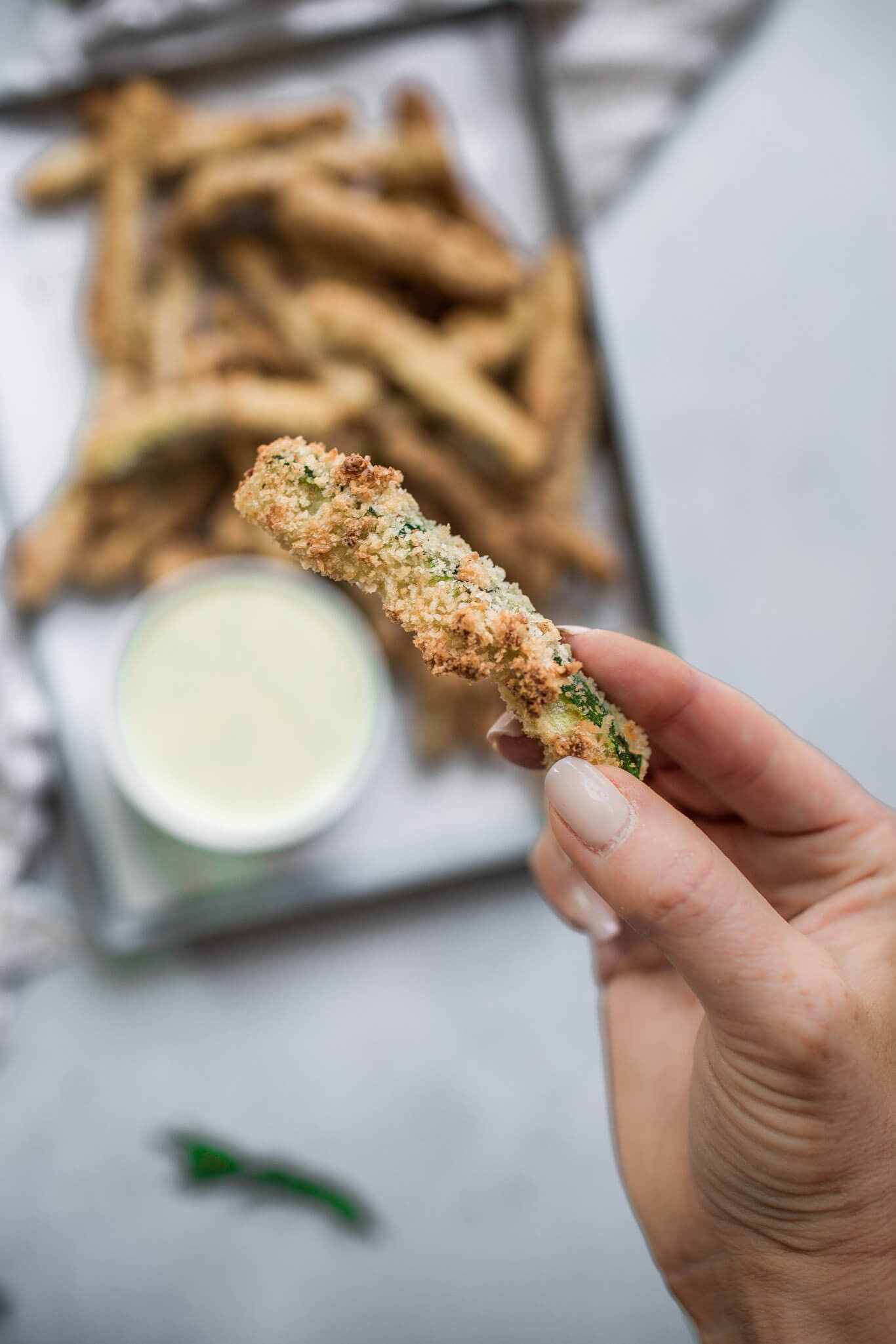 Calories per serving:
433
2 

medium zucchini

1/2 

cup

 

flour

3 

eggs

Salt and freshly ground black pepper

1/2 

cup

 

panko bread crumbs

1/2 

cup

 

Italian bread crumbs

1/4 

cup

 

parmesan cheese

1 t

ablespoon

 

extra virgin olive oil

1 

teaspoon

 

cumin
Dessert
Air fryer donuts two ways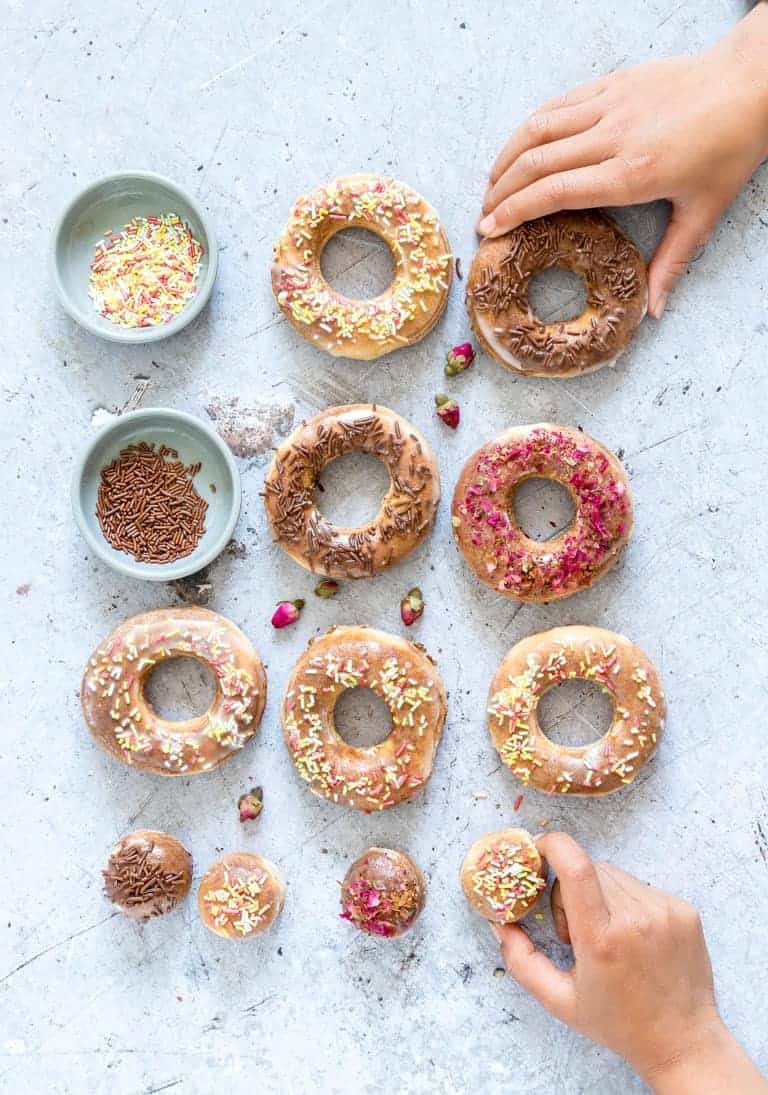 Calories per serving:
241
From scratch:
2 cups all-purpose flour
1/4 cup granulated sugar
5 tsp fast action yeast
¼ tsp ground nutmeg
salt
1/2 cup whole milk at room temperature
2 tbsp unsalted butter melted
1 large egg beaten
Easy biscuit way:
1 packet of biscuits (8 biscuits), flaky kind
Glaze:
1 cup powdered sugar
4 tsp tap water
Various sprinkles and edible dried flowers
These recipes are all delicious and healthy versions of some of our favourite fried goods, which makes them the perfect replacement for those oil soaked snacks that are sure to make a dent in your daily calorie intake. All of these snacks are well-balanced and great for filling the void when you're tempted to reach for that trusty bag of frozen nuggies.
While these are just some of our favourite recipes, there are plenty more great recipes online for you to check out, along with a bunch of cookbooks you can find on Amazon dedicated entirely to healthy air fryer recipes including The Skinnytaste Air Fryer Cookbook, Healthy Air Fryer Cookbook, or the Keto Air Fryer Cookbook.