🏡 Lifestyle,🥙 Nutrition
Five Of Our Favourite Healthy Protein Powder Recipes
If you're someone who likes to frequent the gym or works hard to achieve the perfect toned bod, you likely make sure to include a fair bit of protein in your diet through various food items and protein shakes. Trying to get protein through meat, protein-rich veggies and simple protein shakes can get repetitive and a little boring, but we have a solution!
POSTED ON Apr 14, 2021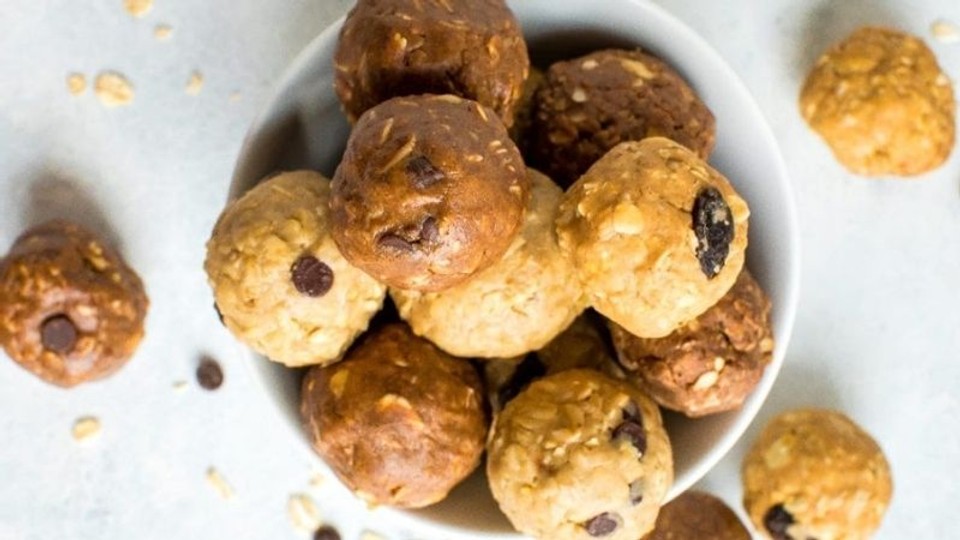 Fitness and health enthusiasts have answered our prayers and provided us with hundreds of delicious recipes incorporating protein powders, to ensure we are consuming adequate amounts of protein in our diets.
The best part is, these recipes are packed full of flavour AND healthy, which frequent dieters know don't always go hand in hand. For those who don't know a whole lot about protein, it's one of three important health components categorised as a macronutrient, of which are vital to the healthy functioning of your body.
Finding the perfect balance of macronutrients to suit your diet and activity levels, will help you to maintain or lose weight dependent on your health and fitness goals. Protein is necessary for the repairing of muscles after intense workouts and to help make them stronger over time.
So, without further adieu, check out some of our favourite protein powder recipes below.
Let's kick things off with a little bit of brekkie!
Tiramisu Protein Pancakes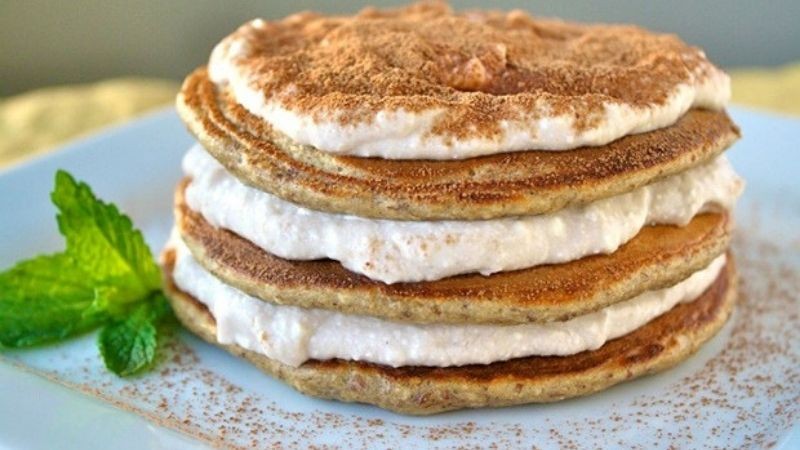 These absolutely mouth-watering pancakes will be the perfect start to your morning and will no doubt set you up for a fantastic weekend! Packed with 46 grams of protein, these pancakes are layered with a surprisingly healthy filling made from creamy cottage cheese, coffee extract and banana. Follow the link for the full recipe.
Protein Pudding Cups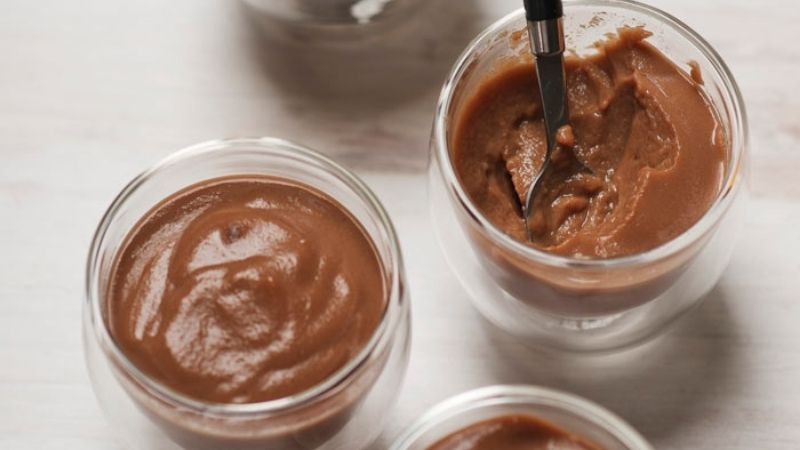 I know right! Since when is a pudding cup healthy? Well, these delightfully simple treats are made from three simple ingredients – protein, yoghurt and water. The pudding cups can be made to suit your liking using either vanilla or chocolate protein powder and make a brilliant, light snack. Follow the link for the recipe.
Easy no-bake protein balls – 4 ways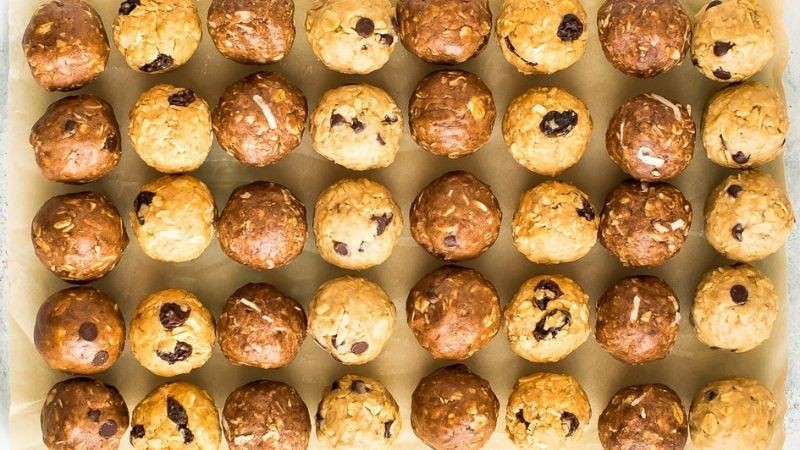 If you're a super busy worker bee struggling to find time for healthy snacks on the go, take some time out of your weekend to prepare this impressive variety of protein balls. Four ways means exactly that, four different types of protein balls; choose from chocolate almond joy, cinnamon & raisin, chocolate peanut butter or Tahini chocolate chip. Follow the link for the recipe.
Chocolate peanut Butter Protein Bar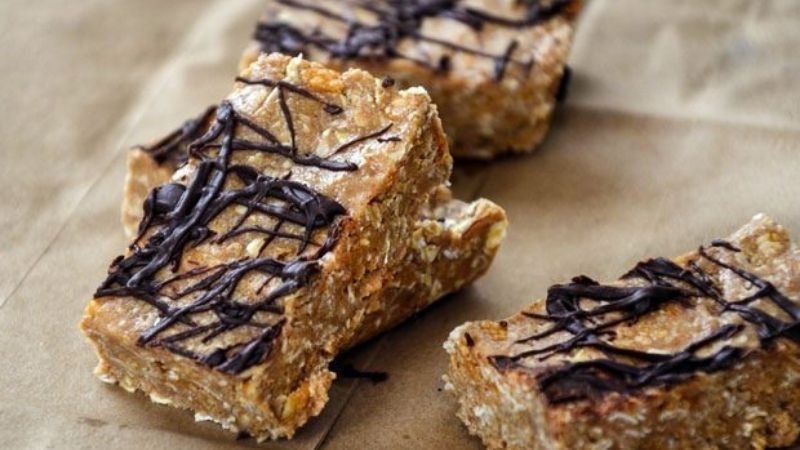 Here's another great snack you can eat on the go! These chocolate peanut butter protein bars take under an hour to whip up, using only eight ingredients. The recipe caters for a larger batch to ensure you have plenty of protein bars to eat during the week! Follow the link for the recipe.
Banana Nutella Muffins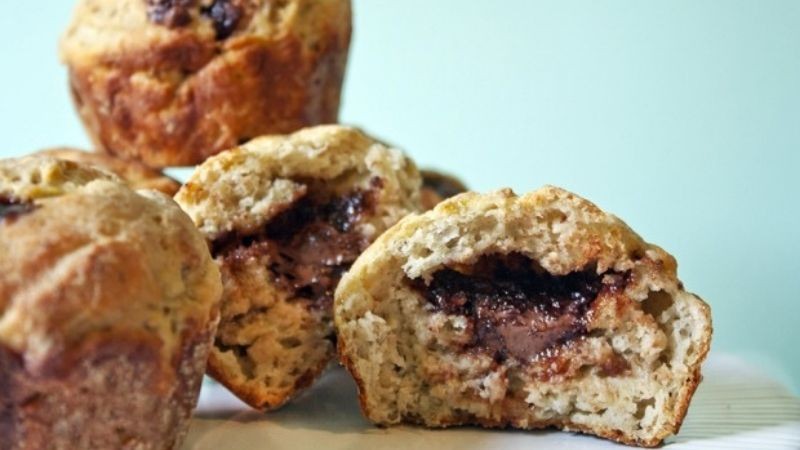 These tasty little numbers are the perfect sweet treat to reward yourself with after a workout. At only 165 calories, these muffins will take you about 35 minutes to make and feature (mostly) healthy ingredients like non-fat Greek yoghurt, bananas, flaxseeds and of course – protein powder. Follow the link for the full recipe.