💬 Interviews
Fit & Healthy Chef Founder Michele Laiso Talks All Things Food, Fitness & The Future
From "classic European chef" to founder of successful meal provider service Fit & Healthy Chef, Michele Laiso has hit new heights on his journey to success, now feeding thousands of Australians across the country.
UPDATED ON Jul 14, 2022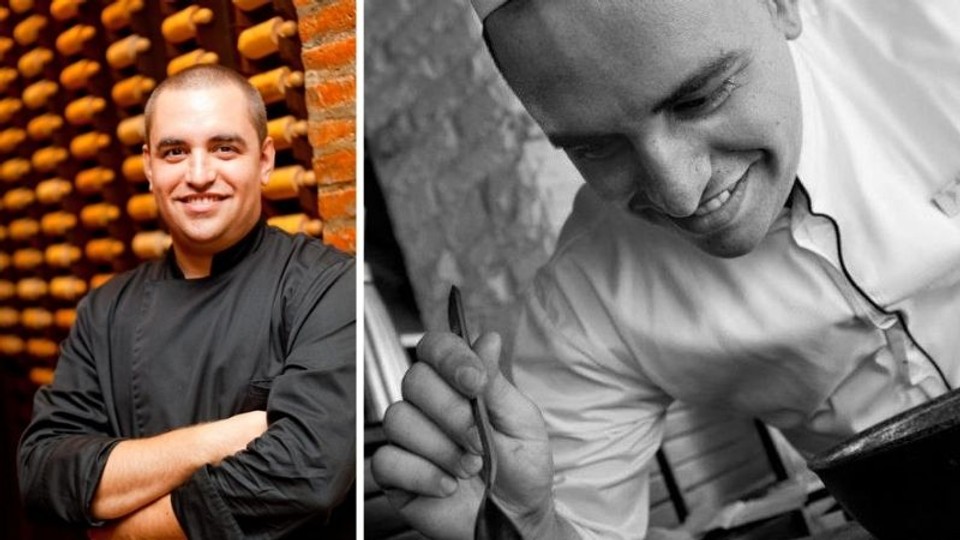 Kicking off his career as a chef back in the late 90's, Michele took inspiration from the many places he's worked and visited over many years and combined this experience with Australia's need for pre-made nutritional meals for athletes, health seekers and time-poor families.
Based in Sydney, Michele works hard to provide fresh, original and unique recipes for his clients which originally began with custom meals for fitness enthusiasts and quickly escalated to catering for professional athletes including the likes of three time Muay Thai world champion, Yolanda Schmidt and Australian national team boxer, Kaye Scott.
Partnering with local farmers and suppliers, Fit & Healthy Chef caters to varied different nutritional and fitness needs, supplying weight loss, maintenance and muscle building packages, with the option to sign up for a subscription to have your next meal package conveniently delivered to your door.
Michele took some time out of his busy week to have a chat with us about his journey to success, challenges and aspirations for the future of Fit & Healthy Chef.
What were you doing before Fit & Healthy Chef?
Since 1999 I have worked as a chef; I am the classic European chef, traveling the world to gain experiences. I work in London, Spain, Greece, Italy, Africa, South East Asia, Dubai, and a big part of my working experience I spent in Thailand in 5 star hotels, working for the Starword group as head chef. Before F&HC (Fit & Healthy Chef) I was working as a head chef here in Sydney plus working during the summer for private clients as a personal chef. I'm still doing this on the side of F&HC.
How did Fit & Healthy Chef start?
It was 3 years ago in March, when my friend Javier, owner of flat white crossfit in Rhodes, was asking me if I was interested in making some meal prep for his clients who had a busy schedule and were not able to stay on track during their nutrition challenge.
When did you realise Fit & Healthy Chef was taking off?
The big kick I think was about 2 years ago when another friend and my coach Meer Awny (owner of ethos performance) and I were talking about the nutrition for his professional fighters. From there we begin this great collaboration where we custom make their weekly diet, with help from Jordi the fight dietitian the best dietitian we have in this country for combat athletes.
You work with plenty of professional athletes, when and who was the first athlete to get on board Fit & Healthy Chef and how did it come about?
Tyson Pedro was the first professional athlete (a great athlete and a great gentleman who will never give up and who helped me to promote F&HC with other combat athletes and NRL players), combat athletes were also on board with us as sponsored athletes. He (Pedro) is a UFC light heavy weight and one of the fighters of ethos performance and a fight dietitian. He was looking for custom meals after a knee injury.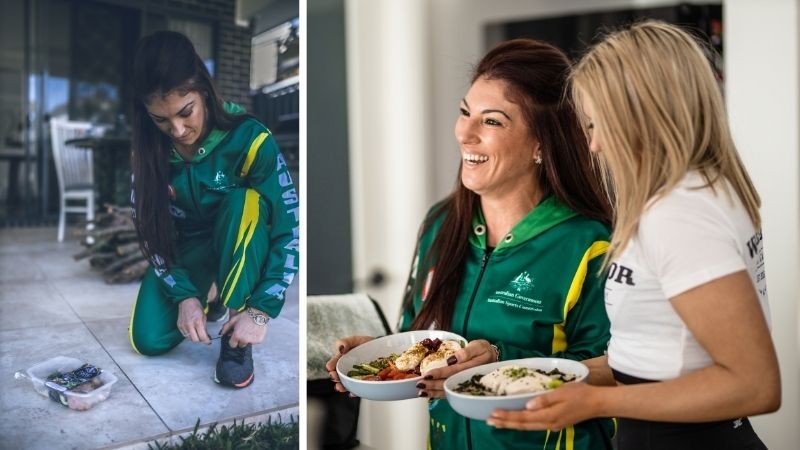 Have you had to overcome any major challenges along the way, if so, what?
Being a chef the challenge was to understand the good balance between creating tasty food and good macros. My concept is not to give the classic boring poached chicken breast with broccoli, our menu changes weekly.
Where does the inspiration for the recipes come from?
The inspiration is coming from my travelling working as a chef and definitely my Italian background. Mediterranean food plays a big role in our recipes, plus I spent several years in South east Asia, in particular in Thailand, so you will find almost every week Thai recipes, twisted of course in a healthy way. The main role is listening to our athletes and regular clients when they share feedback about new recipes.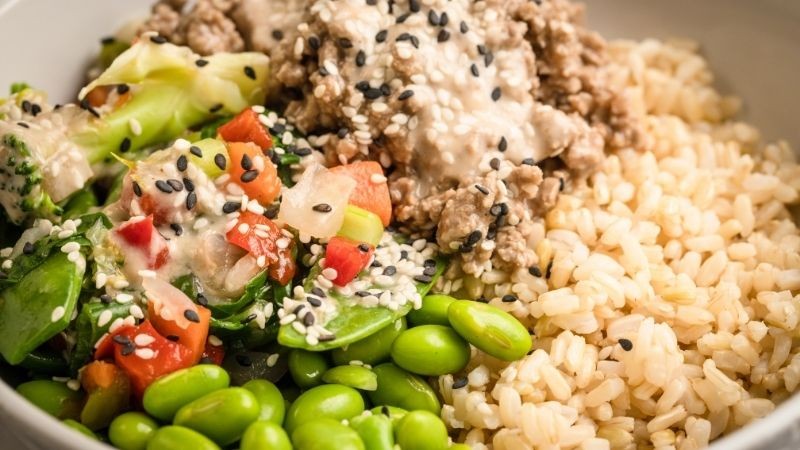 What should health seekers keep in mind when choosing their meal plan?
We always try to keep our dishes clean as much we can, no additives, no GMO, no hidden sugar or artificial colour. All of our sauces are done in house, Napoletana sauce, our pestos, balsamic dressing, including our stir fry sauce where we minimise the sugar and sodium intake; we collaborate with local producers as well.
Which meal from the Fit & Healthy Chef range is your personal favourite?
Being in summer season, definitely the steak with rocket salad, pumpkin, the feta salad with kale slaw and of course the Italian meatballs. A big request in 2021 from our regulars is a healthy lasagna; the low sugar waffle we just tested yesterday is already really popular.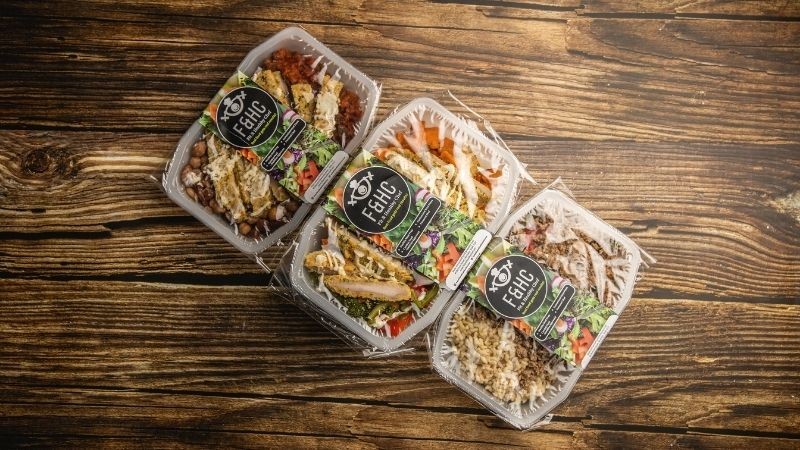 What's next for Fit & Healthy Chef?
(Anything exciting coming up?)
We're just about to release our new website which makes ordering a lot more intuitive and easy to do. We've also expanded delivery to outside of Sydney covering most locations in NSW (Central Coast, South Coast, Newcastle). We've also expanded outside of NSW which we're really excited about too – So now we're covering the Gold Coast, Brisbane, ACT and Victoria.
We want to make eating healthy, managing macros and reaching your fitness and health goals a really easy process for everyone…
We also want to create a kids menu. Our concept is not just to serve professional athletes as many people think, my idea since day one is to create a community of combat athletes, footy players, crossfitters, busy mums as well as the whole family, to bring to their house healthy habits in their weekly meals. We want to make eating healthy, managing macros and reaching your fitness and health goals a really easy process for everyone, with real food that's not full of preservatives, sugars and salt. We think it's achievable and we want everyone else to experience that too.
To explore some of the delicious meal options on offer, follow the link through to the Fit & Healthy Chef website and start your journey to good health today!