Lifestyle Meal Prep are heavily focused on macros, so they make a perfect fit for people who are calorie-conscious or keen on steering their diet towards achieving various health and fitness goals!
To further cater to personalized dietary requirements, they provide meals of three different sizes: Lean (smaller), Main (medium), and Size (larger) meals. Here's some quick information on the nutritional content and caloric profile of their meals.
After one week of trying out their meals, I've collated a Lifestyle Meal Prep 2023 Review to give you insight on how they scored based on four different categories.
Options and Diversity: 9.5/10
Delivery Window: 6.5/10
Food, Flavour, Texture, and Macronutrient Profile: 9.5/10
Value and Portion Size: 10/10
Let's explore each category in depth!
Options and Diversity
Lifestyle Meal Prep functions on a 4-week rotation and have a newly-refreshed menu every 12 weeks. They will put together five different fresh meals each week, and you can order between 8-14 meals on a weekly basis. On the plus side, their rotational menu encompasses a vast and incredible diversity of cuisines, including pasta, curries, Asian dishes, and my all-time favourite, noodles!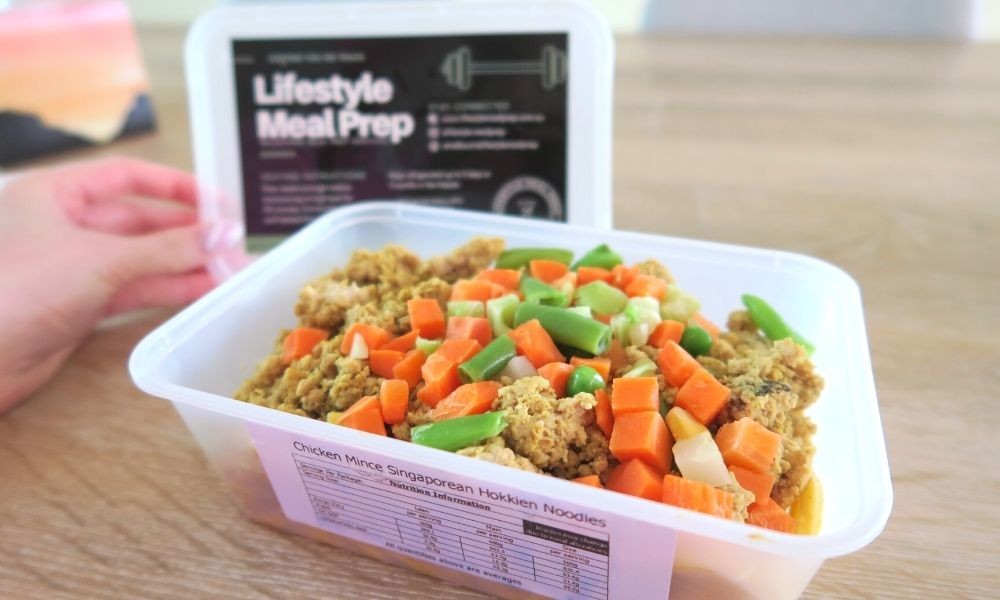 Unfortunately, you don't get to select which meals you want to eat based on their menu. While my personal preference would be having the option to pick and choose my meals for the week, this system may function in your favour if you always catch yourself endlessly swaying between decisions!
That being said, you can make slight alterations to your meals in terms of specific dietary requirements, allergies, or ingredient preferences by letting them know in the order form.
The score of 9.5/10 reflects the enormous diversity of meals on their menu, but a little has been docked off as you can't select which meals you want to eat!
Delivery Window
The delivery window depicts how soon you can get your meals delivered after ordering them. To derive a score of 6.5/10, I utilized a (self-formulated) system as follows:
10/10 for a next-business-day delivery, 9/10 for two days, 8/10 for three days, and so forth.
Lifestyle Meal Prep's delivery window is roughly 4-5 days, which is reasonable. This delivery window definitely doesn't blow the competition away, though, considering that a few other meal service providers do next-business-day deliveries!
Furthermore, Lifestyle Meal Prep performs deliveries solely on the weekends. And to book your slot, you would have to submit your order by Tuesday midnight. So if unforeseen circumstances have unexpectedly shattered your meal prepping plans mid-week, Lifestyle Meal Prep can't be your Plan B! Due to their delivery system, getting fresh and convenient meals dispatched to your doorstep would require some planning in advance.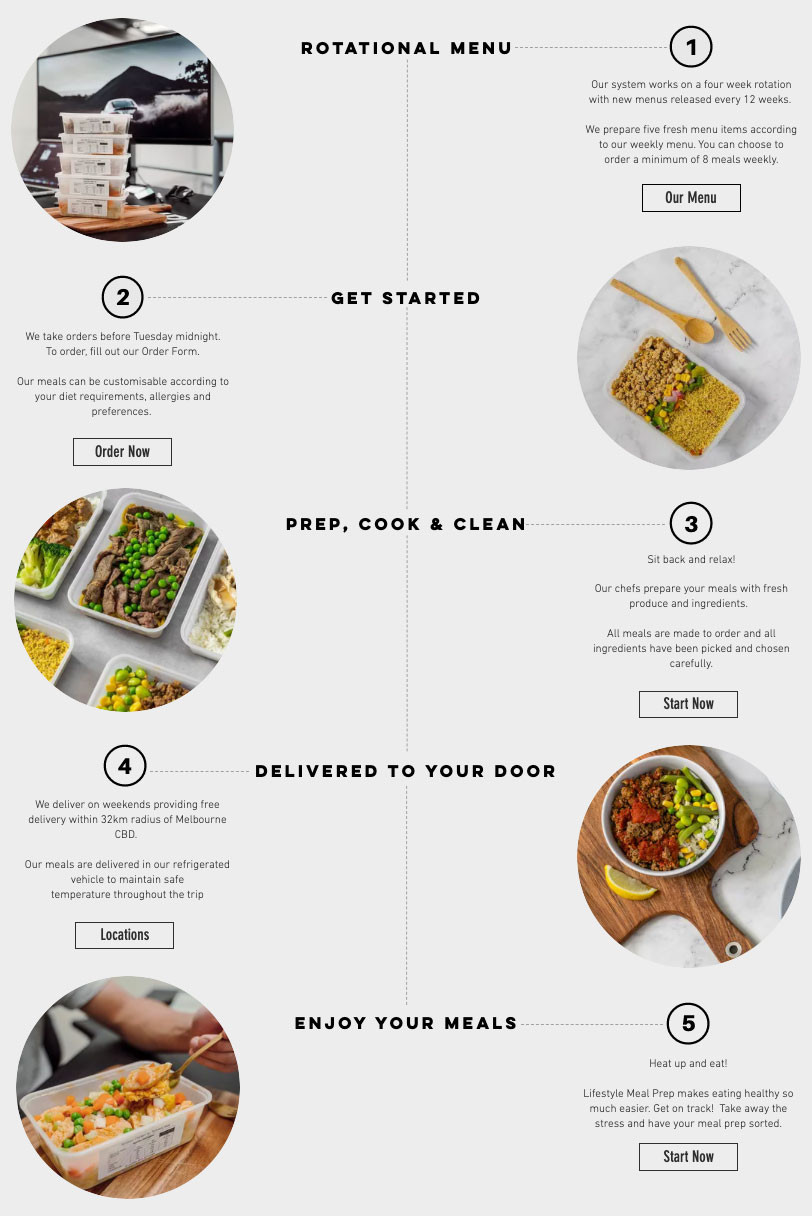 Food, Flavour, Texture, and Macronutrient Profile
I opted for the main-sized (medium) meals which were a 400g serving size and consisted of 45-55g of proteins per serve. Mind you, that protein content blew me away! Finding meal service providers that include that much protein in their dishes is rare. Hence, if you're macro-focused, trying to lose weight, or attempting to build muscle, Lifestyle Meal Prep is a rare gem that you might want to consider giving a shot!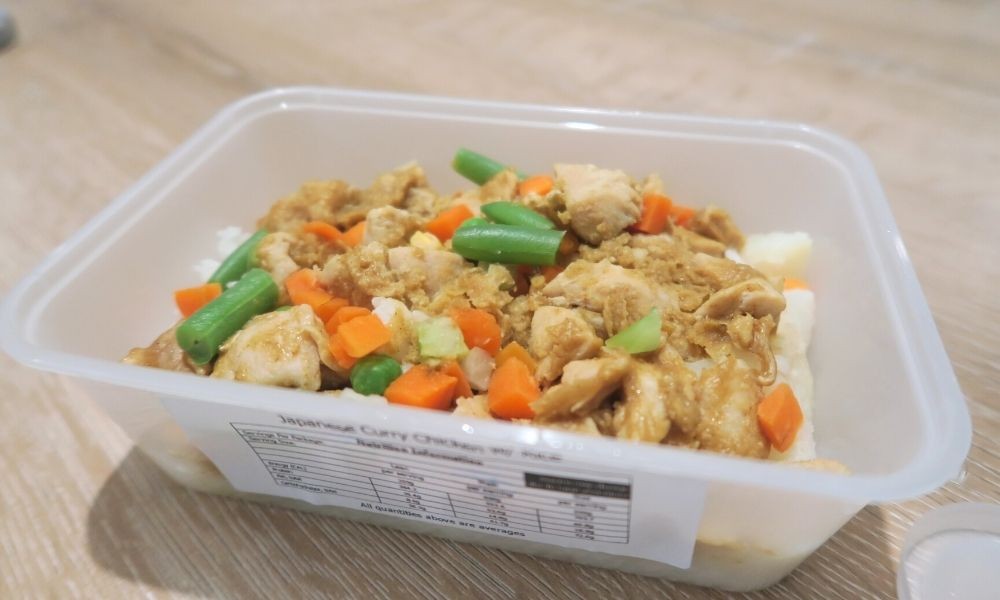 You might ask, "What's the big deal about proteins?" Well, proteins are a crucial component of any fitness journey as they play a vital role in building and repairing muscles. Additionally, they are one of the only macronutrients that generate that level of satiety upon consumption.
Plus, here's why you shouldn't judge a book by its cover. The 400g portion may not look like much, but each meal maintained satiety brilliantly because they were nutritious and consistently loaded with proteins. Needless to say, I was left feeling satisfied, full, and one step closer to achieving my fitness goals after every meal!
The meal that stood out to me the most was the sliced bulgogi beef with sweet potato noodles. That dish was a nutritional powerhouse packed with a generous serving of incredibly tender and juicy beef slices. Additionally, the bulgogi flavour was light, but perfectly balanced and spot on.
Lifestyle Meal Prep excels in crafting macro-focused meals without compromising flavour and texture, which is highly commendable. One thing that sets them apart from other providers is the fact that their meals are delivered frozen. And while I was a little bit sceptical about how frozen food would retain its original flavour and texture, the results pleasantly surprised me!
As I dug into piping hot meals fresh out of the microwave, I realized that the food maintained its flavour, texture, and freshness beautifully likely because it was stored frozen. The bulgogi beef dish had onions in it, and those onions were still crunchy and fresh, further elevating the entire experience.
I also noticed that their dishes stirred up cosy homecooked meal vibes. So, if you're looking for comfort meals that fuel you towards your fitness goals, consider giving this a try!
Another dish that I tasted that week was their burrito bowl. Lifestyle Meal Prep cleverly enhanced the texture and colours of the burrito bowl using a creative mix of various ingredients. For instance, they included edamame beans instead of just plain peas. However, their burrito bowl still didn't land high in my books as it was a little bit dry, and I had to dunk in some tomato paste and cheese to enhance the moisture and flavour of the dish.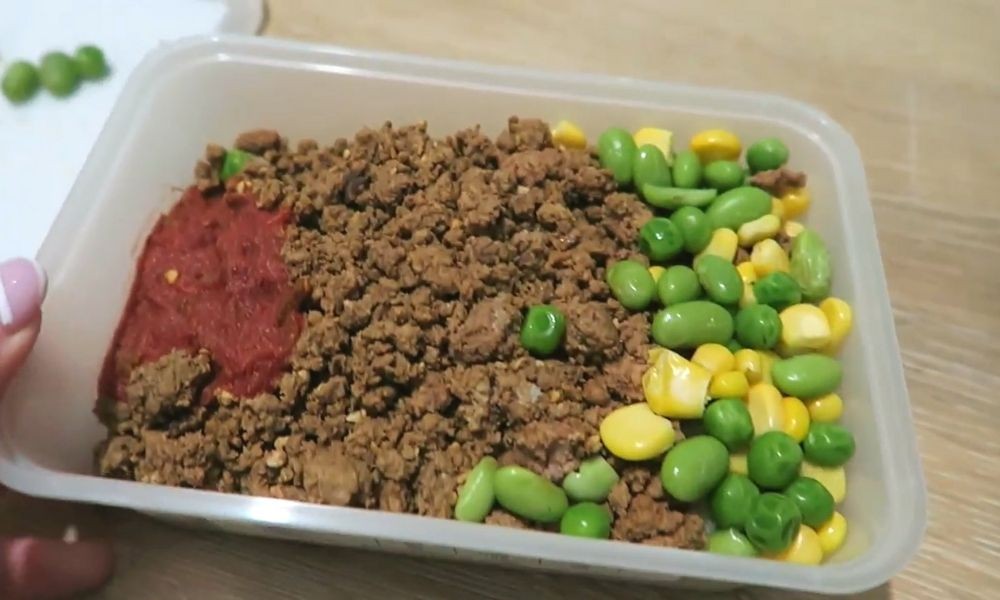 Other than that, the rice in all the rice dishes was slightly undercooked, though I am not sure if the freezing and thawing process were to blame or if they were initially undercooked in the kitchen. Though this incident probably does not repeat often, those tiny grains of undercooked, hard rice were unpleasant to eat and detracted slightly from my personal experience with Lifestyle Meal Prep.
In a nutshell, Lifestyle Meal Prep scored 9.5/10 in the Food Category. Their meals carry a healthy and impressive macronutrient profile without compromising taste, flavour, and freshness! And because their dishes are crafted to contain similar amounts of calories, carbs, and proteins, tracking becomes highly convenient and straightforward.
Value and Portion Size
The last category is value. While the value of meals may be very subjective, this is my personal opinion that might not accurately reflect the actual value of the meals if you considered every detail. Lifestyle Meal Prep allows you to choose between three different meal sizes, and you can order 8, 10, 12, or 14 meals per week. Of course, if you order more meals, a slight discount is applied. Across the various meal sizes, the cost per dish averages between $9-14.
I opted for the medium-sized meal, which was a 400g serving size and contained a whopping 45-50g of proteins per serve! The average cost was around $11 per meal, which I think is incredible value-for-money. Considering the excellent macronutrient profile, high protein content, and how satiating each meal was, I felt I was getting the best bang for the buck! Hence, Lifestyle Meal Prep scored 10/10 in the Value Category based on my opinion.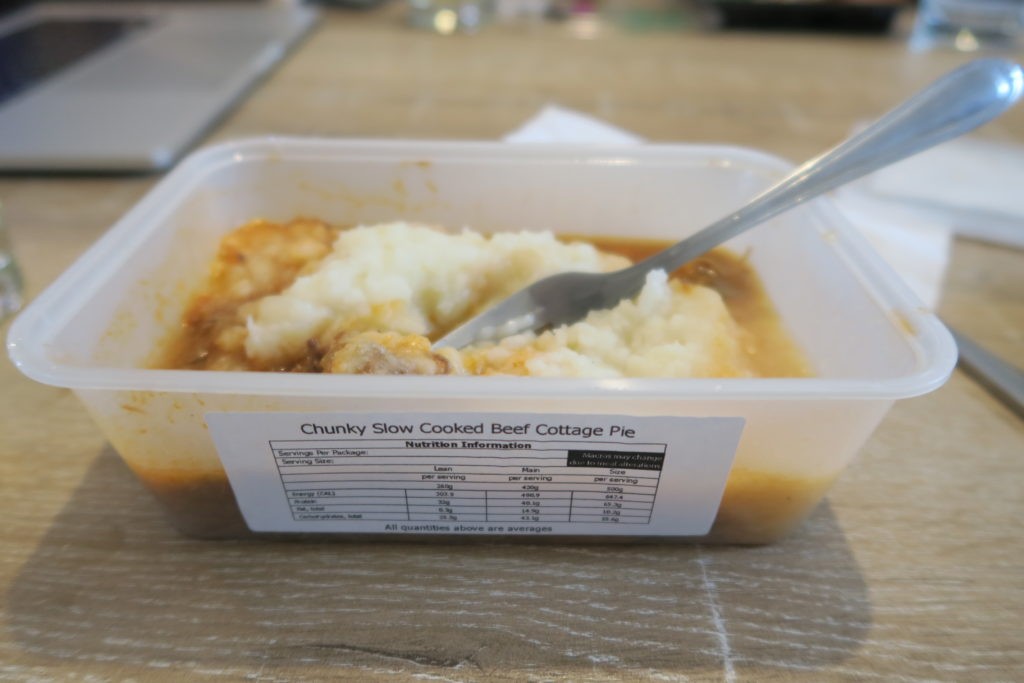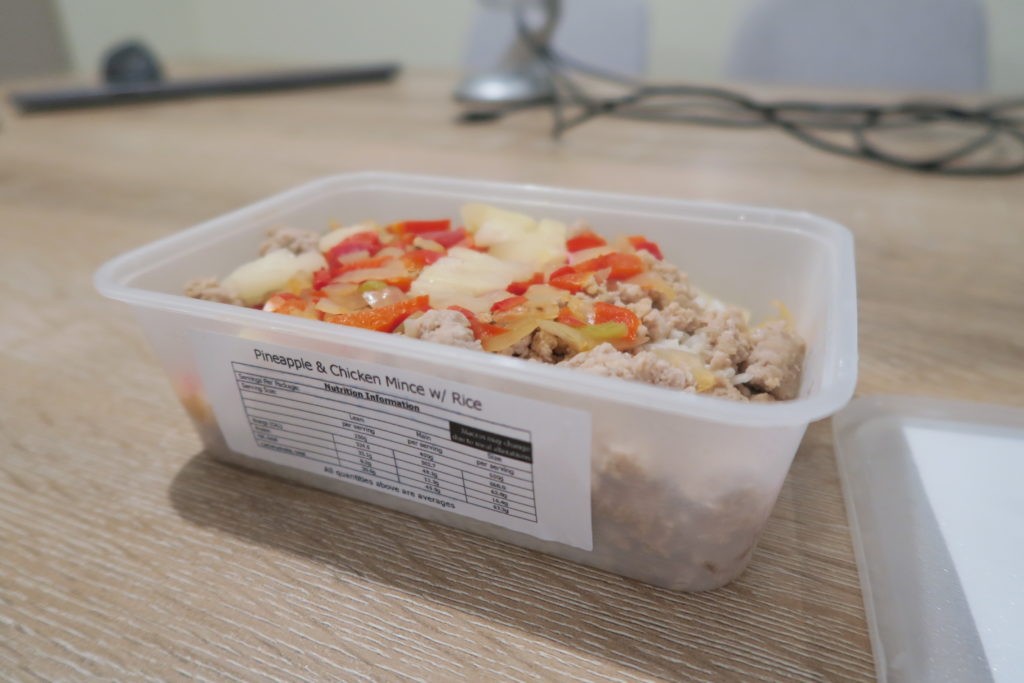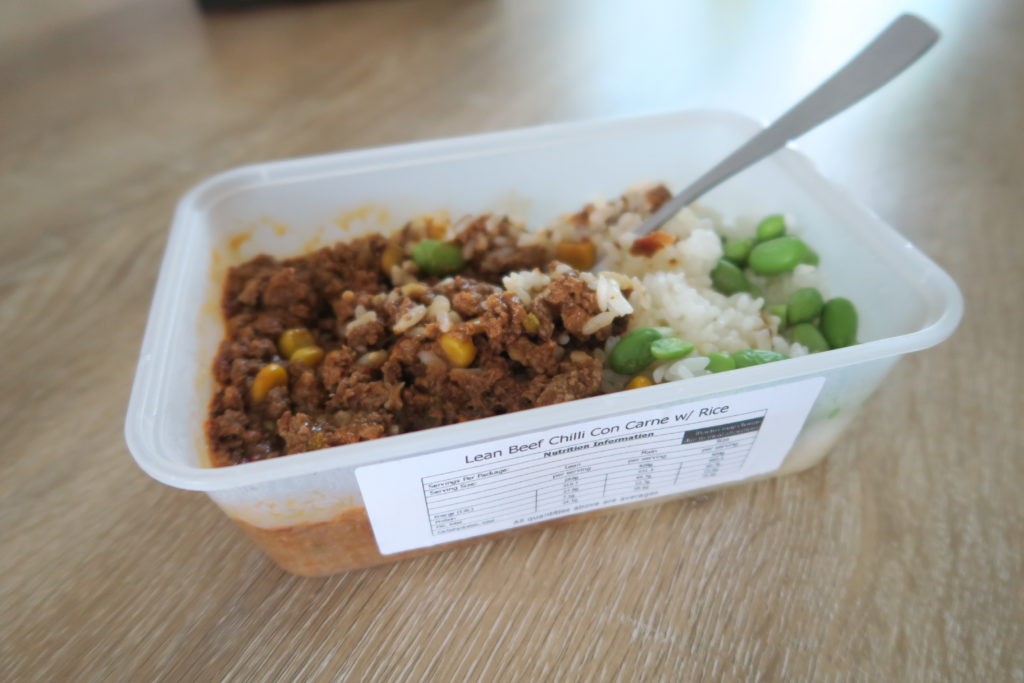 Overall Score
In total, Lifestyle Meal Prep attained a score of 35.5/40, not flawless but landing on the upper end of the spectrum. Their meals ticked the right boxes in terms of flavour, nutritional value, macros, texture, freshness, value, and diversity. Hence, I would recommend them to anyone cautious about their calorie intake and seeking high-protein, low-fat meals that bring well-balanced flavours and beautiful texture to the table!
Want to try Lifestyle Meal Prep? Get $10.00 off your first order!