🏡 Lifestyle
How to Burn Calories Without Leaving Your Desk
UPDATED ON Aug 09, 2023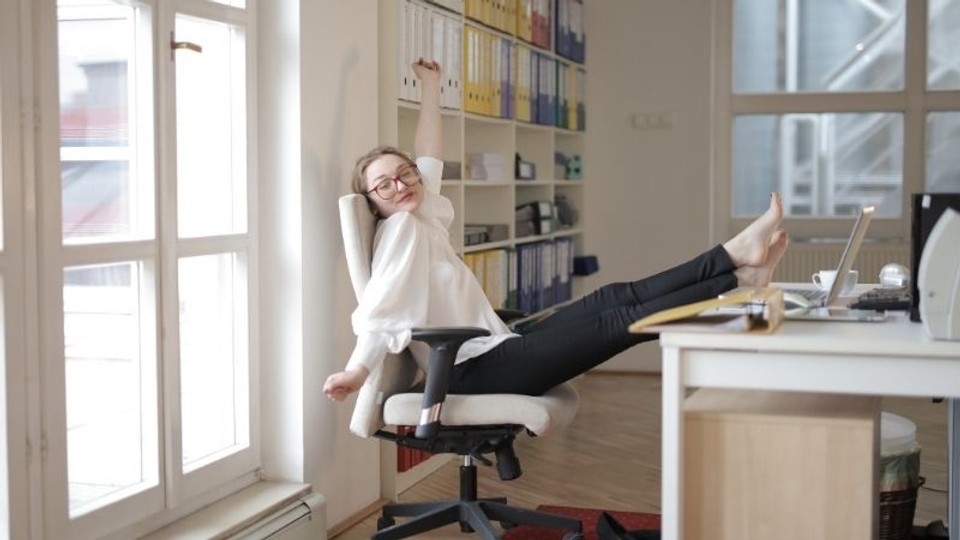 We know that staying active and healthy can be challenging, especially when work or study demands keep us glued to our desks for hours. But fear not! In this article, we'll share some fantastic tips and tricks to help you stay active and burn calories right from the comfort of your workspace.
Whether you're a busy professional, a student with looming deadlines, or simply someone looking to incorporate more movement into your day, we've got you covered.
Get ready to discover fun and effective ways to turn your desk into a calorie-burning hub without ever having to leave your chair.
Editor's Note: At mealprep.com.au, our mission is to keep you updated and informed about the best products that will make your health and fitness journey a breeze. We constantly monitor and update our product recommendations to ensure we're offering the latest and greatest options available. Whether it's the latest innovations or better alternatives that hit the market, we've got you covered.
Home/Office Exercise Equipment We Love
Seated Elliptical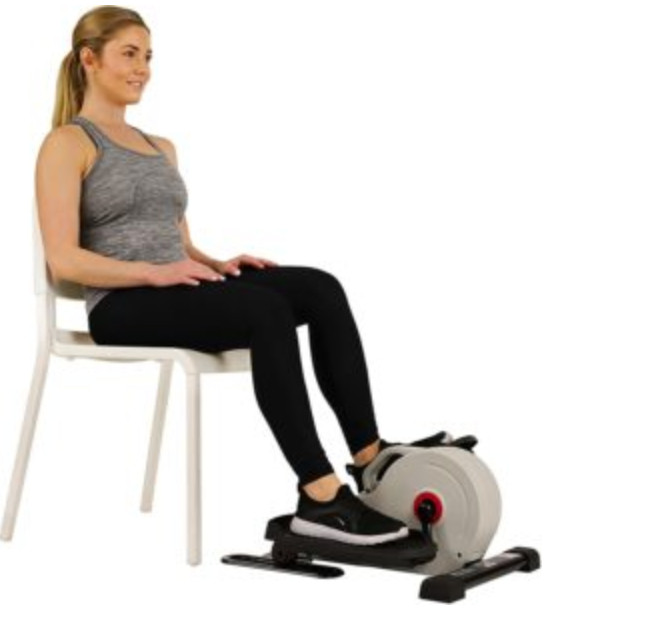 Dimensions: 48.3D x 61W x 27.9H centimetres
What's good?
Highly rated on Amazon
Lightweight
Cost-effective
What's not so good?
Motorized version not as highly rated as manual version
If you prefer the full range of motion provided by a regular sized elliptical without losing time at work, this nifty piece of fitness tech is exactly what you're looking for!
This portable exercise machine is fully assembled and ready to help you keep those legs moving in a forward motion. You have the power to tailor your workout with the tension knob, offering 8 levels of belt drive magnetic resistance. This means you can find the perfect intensity to suit your specific needs.
Keep track of your progress with the central digital monitor, displaying speed, time, calories, and distance. Or simply use the scan function to cycle through all the workout variables. With a weight of only 10kg and a convenient transportation handlebar, you can easily pick up and move this elliptical with ease.
FITNATION Sitting Treadmill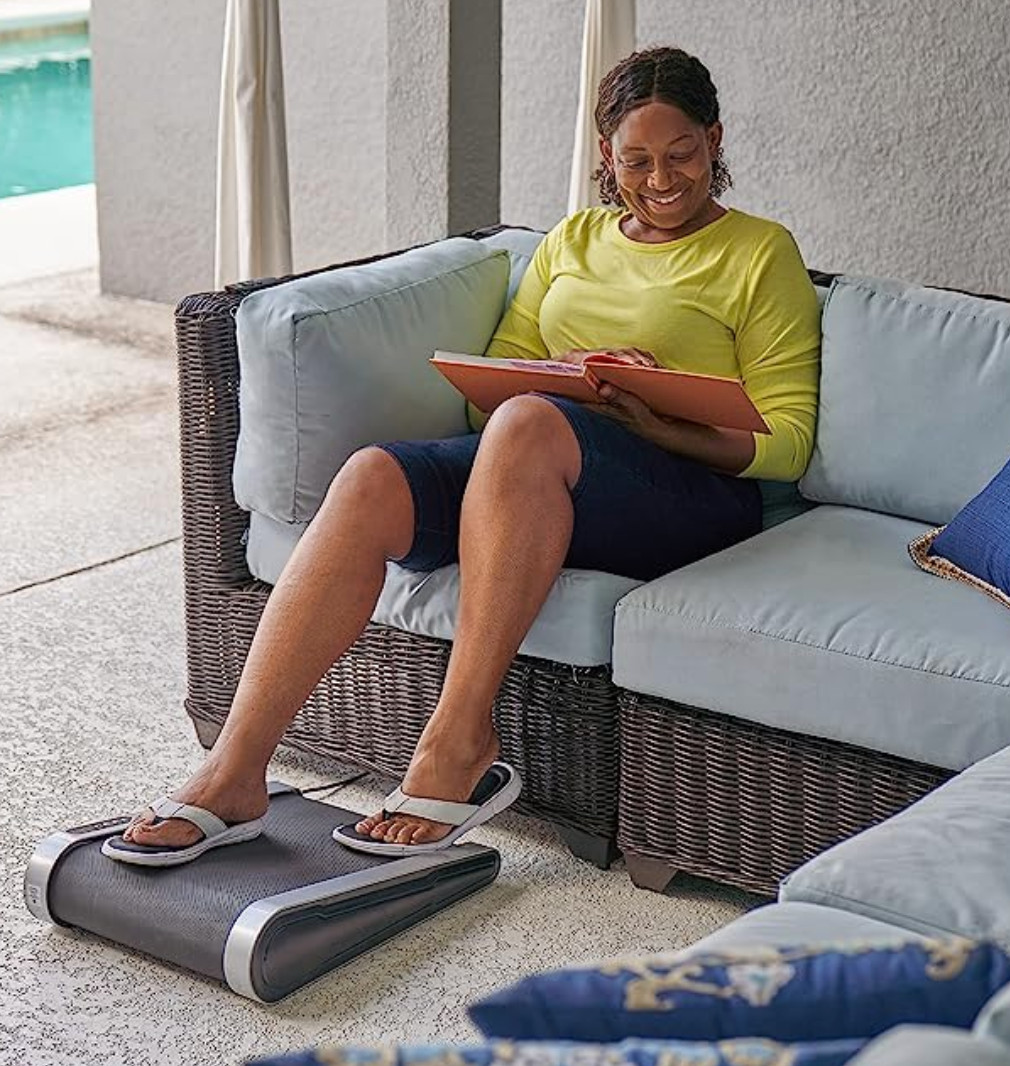 Dimensions: 59.79 x 47.7 x 20.4 cm
What's good?
Compact and lightweight
Unit features 10 degree incline
Includes remote controls timer up to 30 minutes
Burn calories without even standing with a sitting treadmill! The pre-built sitting treadmill by FITNATION can be easily popped under a desk or in front of the couch for those who don't have enough time in the day to hit the gym. With a 10-degree incline and a maximum weight capacity of 50kg, it is designed for seated exercises, ensuring comfort and safety during workouts.
For added convenience, the unit includes a remote control with a timer that can be set for up to 30 minutes. With 10 speed settings ranging from 0.8kmph to 2.8kmph, you can customise your workout intensity to suit your fitness goals.
Desk Cycle 2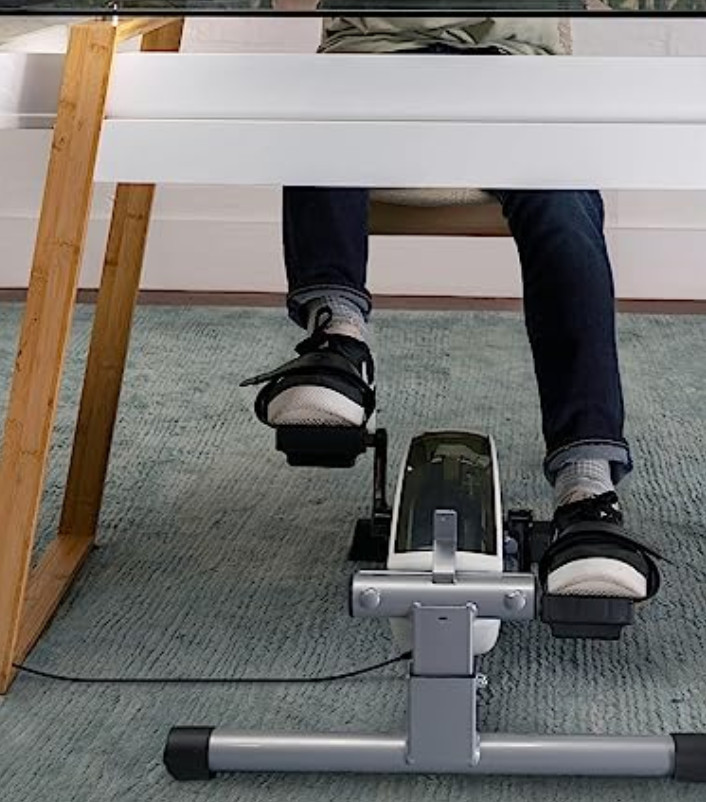 Dimensions: 26 x 61 x 51 centimetres
What's good?
Magnetic resistance for smooth and quiet ride
Adjustable design for a perfect fit under low desks
Wide range of resistance levels for strength-building workouts
What's not so good?
Lack of handle can make it hard to pick up
The desk cycle was designed with an office environment in mind, sporting a quiet magnetic resistance so you can pedal to your heart's content without upsetting your co-workers. The Desk Cycle 2 has extremely smooth pedal motion and adjustable legs to allow for maximum desk clearance and non-strenuous cycling which won't distract you from your work. Even if you're not stuck at a desk, why not jump on your Desk Cycle while your scrolling through Instagram, watching TV or reading a book?
WalkSlim 410 Slimline Walking Treadmill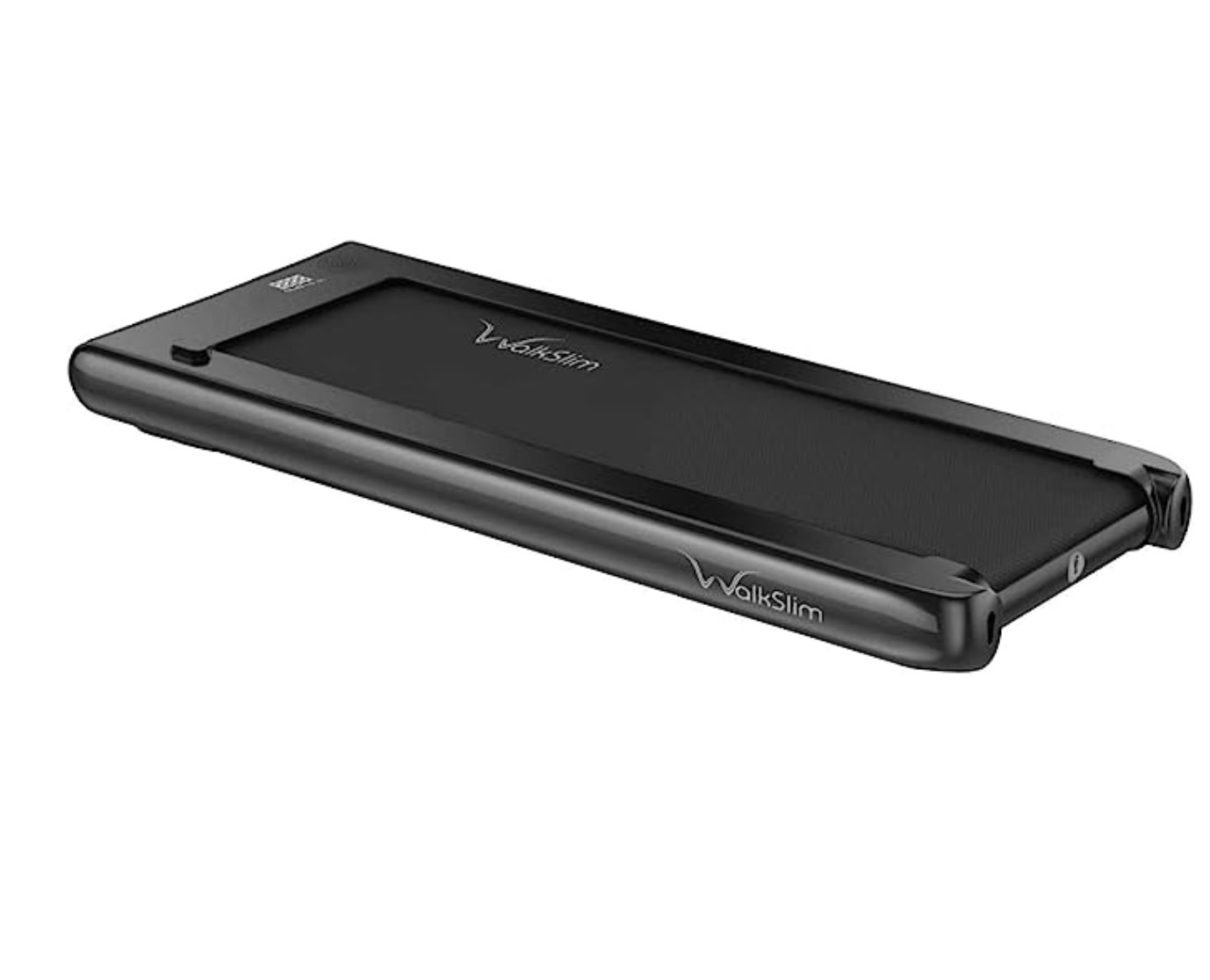 Dimensions: 133.5 x 56 x 12 cm
What's good?
Slimline, lightweight and quiet
Durable and quiet DC Motor
Variable Speeds from 1-6kmph
There's a lot to love about this contemporary and premium treadmill designed specifically for home use. It comes with an easy-to-use remote control that lets you track your workout in real-time – time, distance, speed, and calories – giving you instant feedback for a more aware and efficient walking experience. It has a maximum walking speed of up to 6kmph.
It also comes with built-in digital speakers, so you can enjoy your favourite tunes while walking your way to better health. Safety is a priority too – the treadmill comes with an auto-stop safety key and a handy remote control for added convenience.
We also love its ultra-slim design, standing at just 12cm in height, making it perfect for under-desk storage. With a Lifetime Warranty on the fame and 5 years on motor, you can feel confident in your investment. Plus, they also offer a 30 Day Money Back Guarantee if you don't love it.
Adjustable Desk Folding Exercise Bike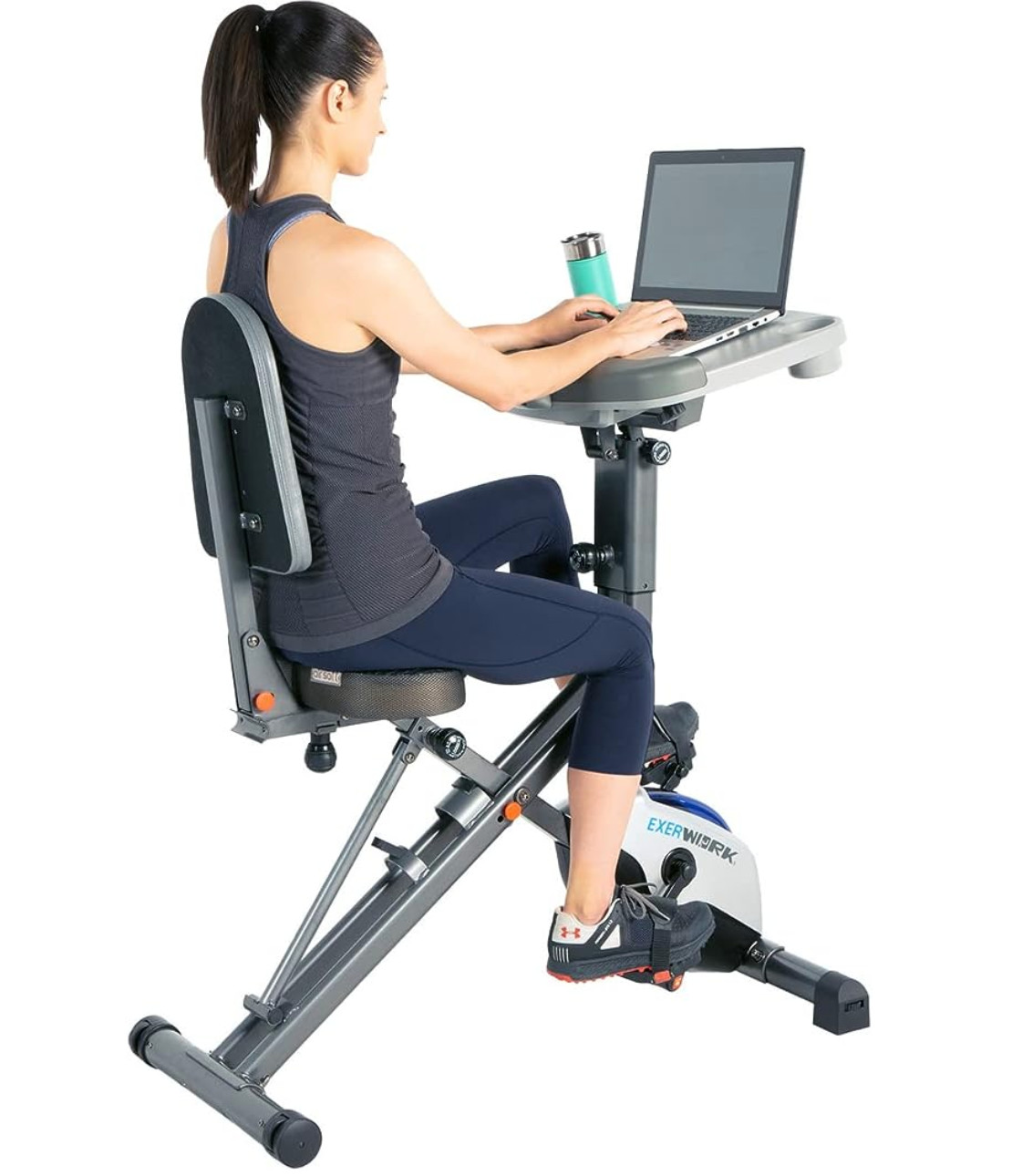 Dimensions: 109.22 x 63.5 x 128.27 cm
What's good?
24 preset programs and 24 tension levels for varied workouts
Track progress with My Cloud Fitness app and LCD display.
Large adjustable desktop for sitting or standing positions
What's not so good?
Priced at a premium level
Experience the ultimate workout with this feature-packed exercise bike! Choose from 24 preset workout programs and 24 levels of magnetic tension control for easy or challenging sessions. Set your workout goals for time, distance, or calories burned and track your progress with the Smart Cloud Fitness feature using the free My Cloud Fitness app.
Get comfortable with the upgraded AIRSOFT foam seat and adjustable backrest, ensuring a smooth and quiet operation. The bike's sturdy construction supports up to 400 lbs (200kg) user weight and comes with a large fully adjustable desktop, making it perfect for sitting or standing positions. When you're done, simply fold the bike for easy storage.
Stay motivated and achieve your fitness goals with this efficient and convenient exercise bike. Whether you're a fitness enthusiast or a beginner, this bike is designed to take your workouts to the next level.
How Do You Like to Keep Fit at Work?
It's far too easy to forget to make time for our health and well-being, but it's extremely important that we do! Whether it be heading outside for a quick walk or nabbing yourself a sitting treadmill to use while you work, ensuring your body is getting close to 30 minutes' worth of exercise daily, is extremely important for our health long term.
Let us know in the comments how you like to keep fit at work. Do you use a standing desk and treadmill combo? How do you find it? Drop us a comment below!