EveryPlate is a meal kit subscription service that offers easy-to-follow instructions for "fuss-free" cooking. For time-poor people, those who don't enjoy cooking or when inspiration is lacking, EveryPlate could be a good option.
But how does it rate nutritionally? Do the meals taste good? Does it save you money?
This week, I road-tested a box of 6 EveryPlate meals for four people to find out how the subscription service stacks up.
Were the EveryPlate Meal Kits Nutritious?
EveryPlate offers a range of meals that don't require fancy cooking skills and utilise common ingredients. You won't find meals that cater to particular diets such as keto or vegan on their menu, however, you will find a couple of veggie options amongst the meat-based meals. The variety isn't huge so you may find you are doubling up on recipes (good for batch cooking though).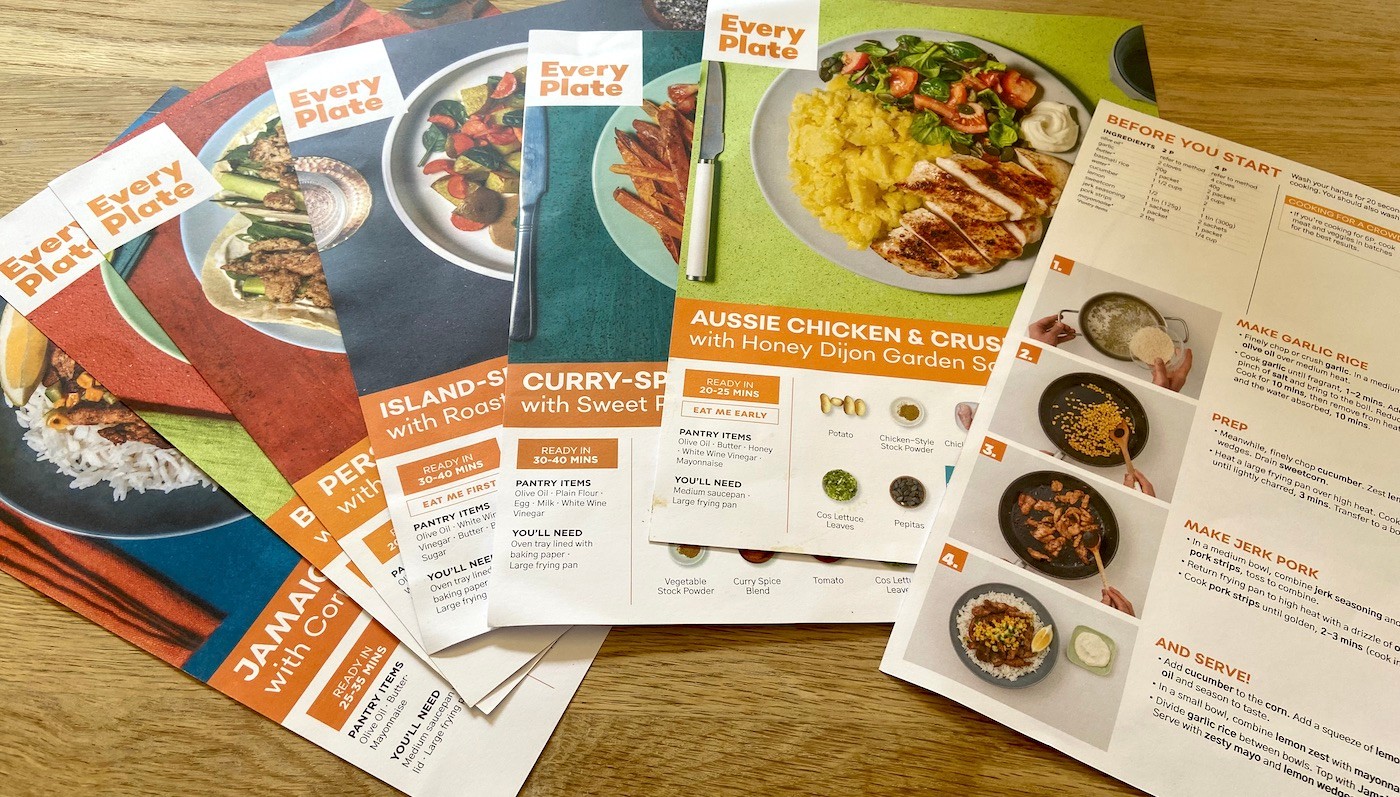 Most of the meals contain a protein source, complex carbohydrates and on average four vegetables. You'll be provided with the majority of ingredients and will just need a few staples such as olive oil, butter, milk or white wine vinegar.
The vegetables and meat produce all looked very fresh and to make things easier, EveryPlate stipulate on their recipe cards which meals should be cooked first.
The EveryPlate meals ranged from approximately 500-734 calories per serve. The portions are generous, so you could adjust the serving size to suit your nutritional requirements.
Of the meals I reviewed, the macronutrient breakdown was as follows:
Protein: 3.9g – 9g per 100g (25.4g-42.2g per serve)
Fat, total: 2.7g – 8g per 100g (17.8g – 32.3g per serve)
Carbohydrate: 6.9g – 16.1g per 100g (35.2g – 76.6g per serve)
The average sugar content was 2.4g per 100g and the sodium 253g per 100g.
This helps to give you an indication if the meals fit your nutrition requirements. I believe these meals would have a similar profile to the standard Australian meals families consume.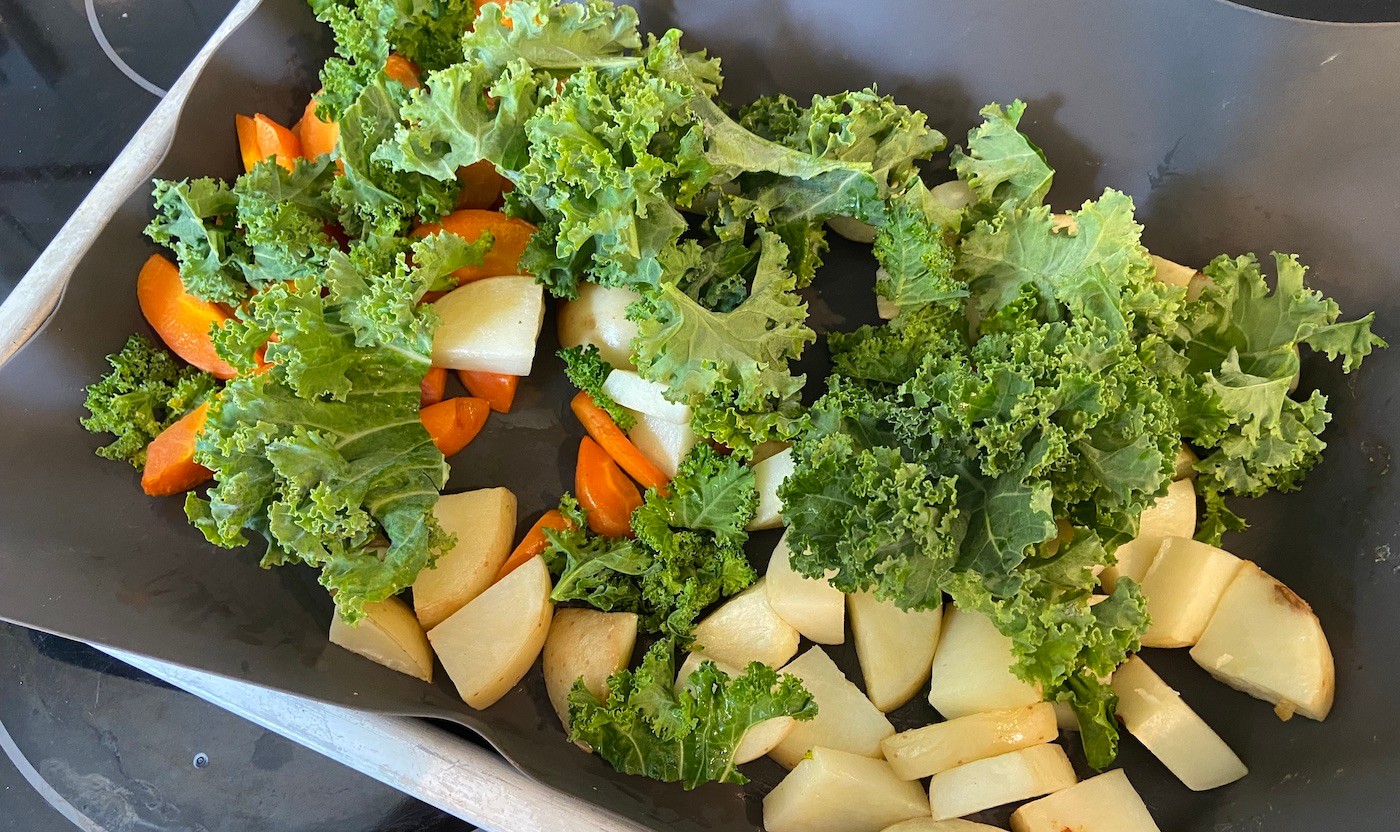 Ingredients wise, EveryPlate sticks to simple ingredients. Most of the vegetables used are starchy veg such as potatoes and carrots. There isn't much variety at all and not enough fibre-rich vegetables such as leafy greens and legumes which is disappointing. I've never eaten so many potatoes and carrots in a week!
I was also disappointed in the quality of seasonings and stock used which contain highly processed ingredients. The chicken-style stock, for example, contains "Salt, Sugar, Maltodextrin (Maize), Dehydrated Vegetables [Onion, Celery Root, Garlic], Hydrolysed Vegetable Protein (Maize), Flavour, Yeast Extract, Vegetable Oil, Spices, Anticaking Agent (551), Herbs, Flavour Enhancer (635)".
The taste of the processed flavours in all of the dishes was really overpowering and something I didn't enjoy.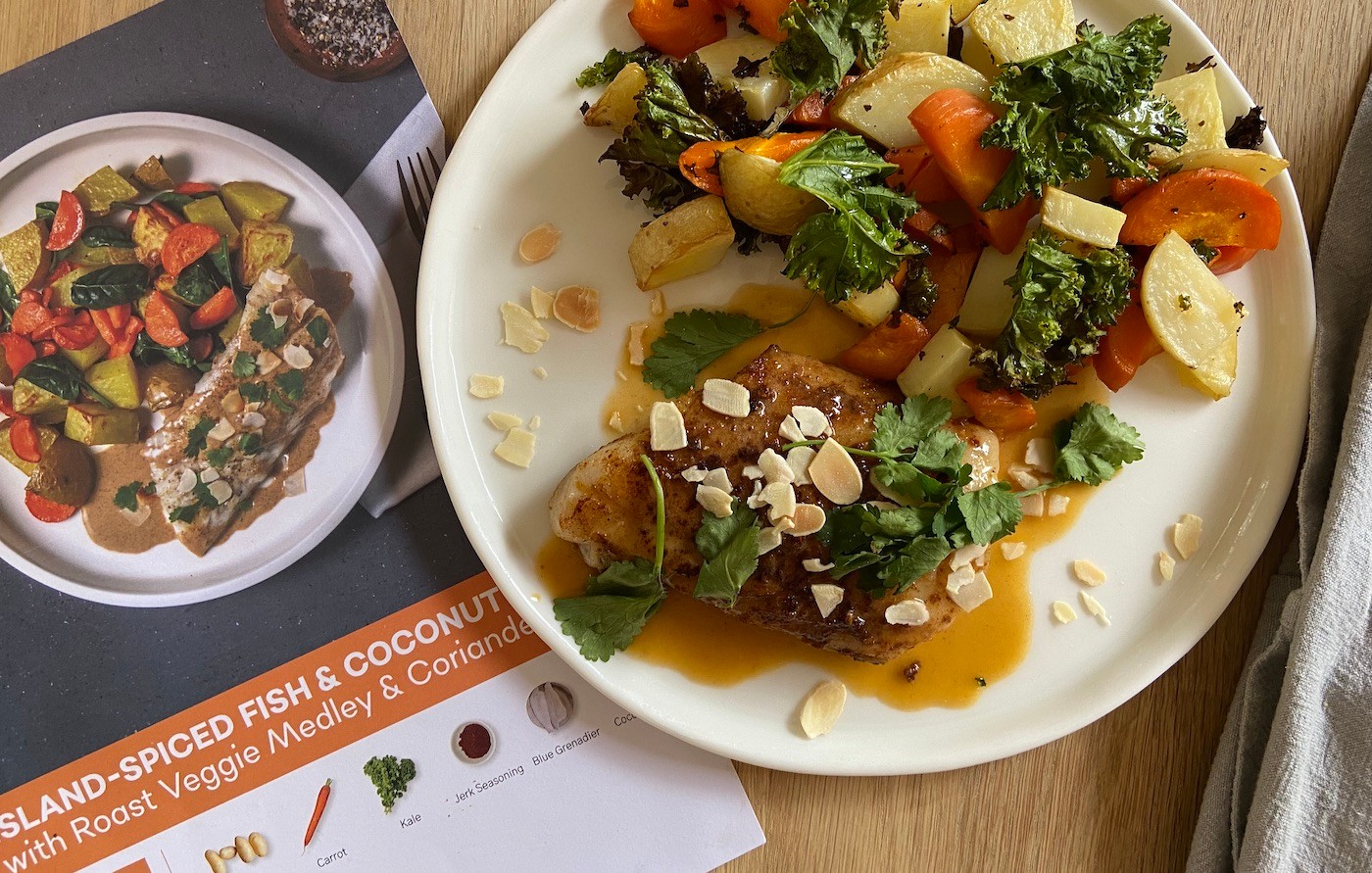 EveryPlate doesn't appear to use grass-fed or free-range meat. However, this is no doubt a decision to keep the meal kits affordable and accessible to a larger number of people. I noticed other choices such as tinned corn instead of fresh or very watery coconut milk which may indicate EveryPlate don't use the highest quality ingredients.
These may not be the most appropriate meals for the health-conscious or those with particular dietary preferences, but they may be a good option for those looking to eat more whole foods or move away from a highly-processed diet.
Were the EveryPlate Meals Easy to Cook?
Yes. You only need very little skills in the kitchen to cook the EveryPlate meals. The steps are clear to follow and the cooking time indication is also pretty accurate.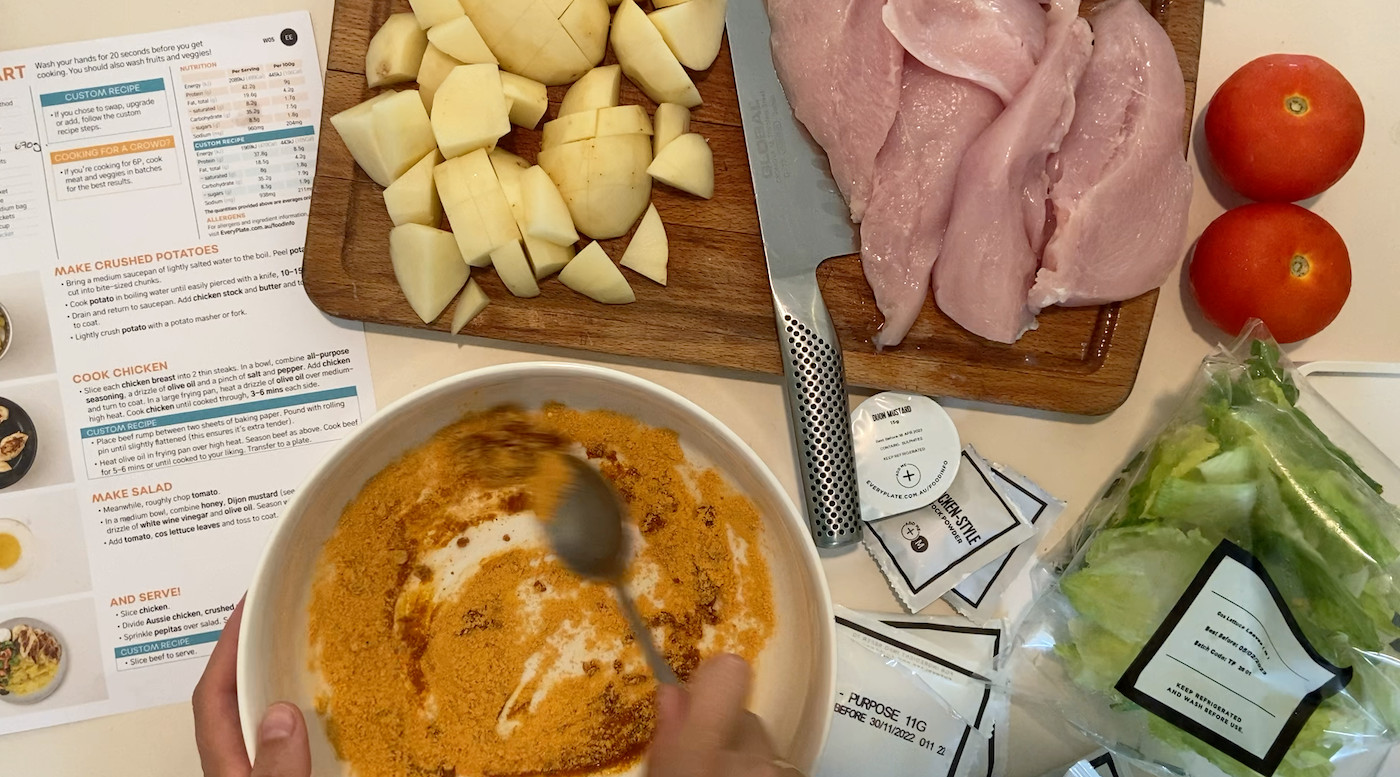 I did choose to tweak some of the recipes as I tried more of the meals. This was to adjust them to our family's food preferences such as reducing some of the spices and adding some different veggies.
It's safe to say there isn't much stress or fuss when cooking these meals.
Were the EveryPlate Meals Flavoursome?
The meals were flavoursome and reasonably enjoyable to eat. As mentioned, I felt the processed spice flavours were a bit overpowering. Having said that, my husband didn't really notice. Maybe I am a supertaster!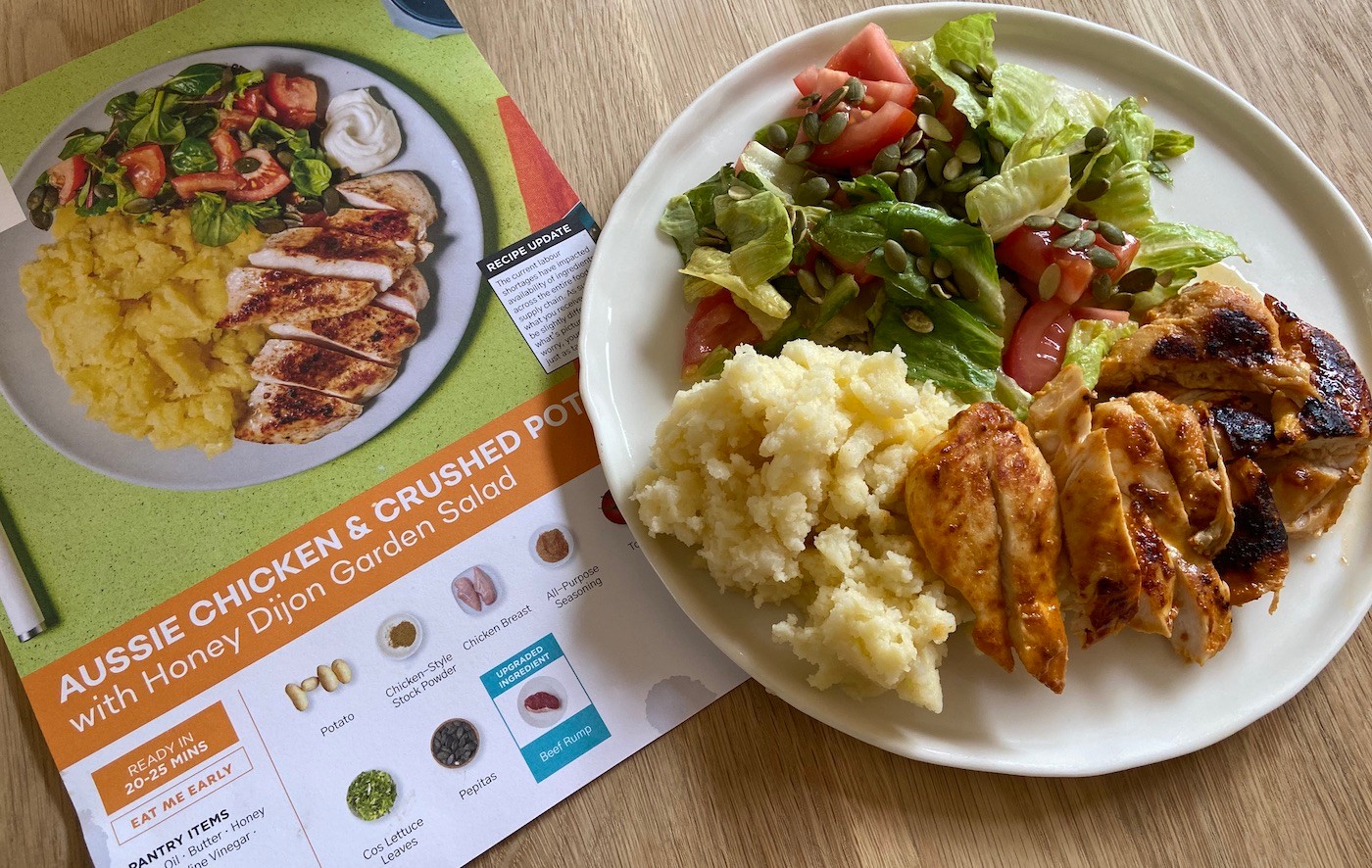 I missed variety in the vegetables! A cos lettuce and tomato salad really isn't that appealing and I was very tempted to add more ingredients to increase the nutrient content and provide interest. Although for some people and days, a meat and three veg meal is just what is needed.
Was the EveryPlate Meal Kit Cost-Effective?
I was very surprised at how affordable the EveryPlate Meal Kit is. Even without their first order discount, I saved over $100.00 if I had purchased the same quality ingredients at a major supermarket. The meal kits are also well priced compared to some of the other leading meal kit providers.
I ordered a Basic – 6 meals for 4 people EveryPlate Meal Kit box which costs $122.55 + $9.99 shipping. The discount of $45.02 meant my first order was $77.53.
If I purchased all the ingredients at a supermarket, I would have spent $238.20. Plus the time, petrol costs, and all the impulse items I would have added to my trolley.
So not only did I save time and energy planning and shopping for the ingredients, but I also saved money. The EveryPlate meals start at just $3.98 per serve so it's incredibly affordable for what it is. If purse strings are tight and you still want nutritious homecooked meals, EveryPlate is worth a try.
How does it compare with HelloFresh?
HelloFresh revolutionised food subscription services and is the most well-known meal kit provider in Australia. Interestingly, EveryPlate is actually owned by HelloFresh! So how does EveryPlate compare?
Affordable Option
EveryPlate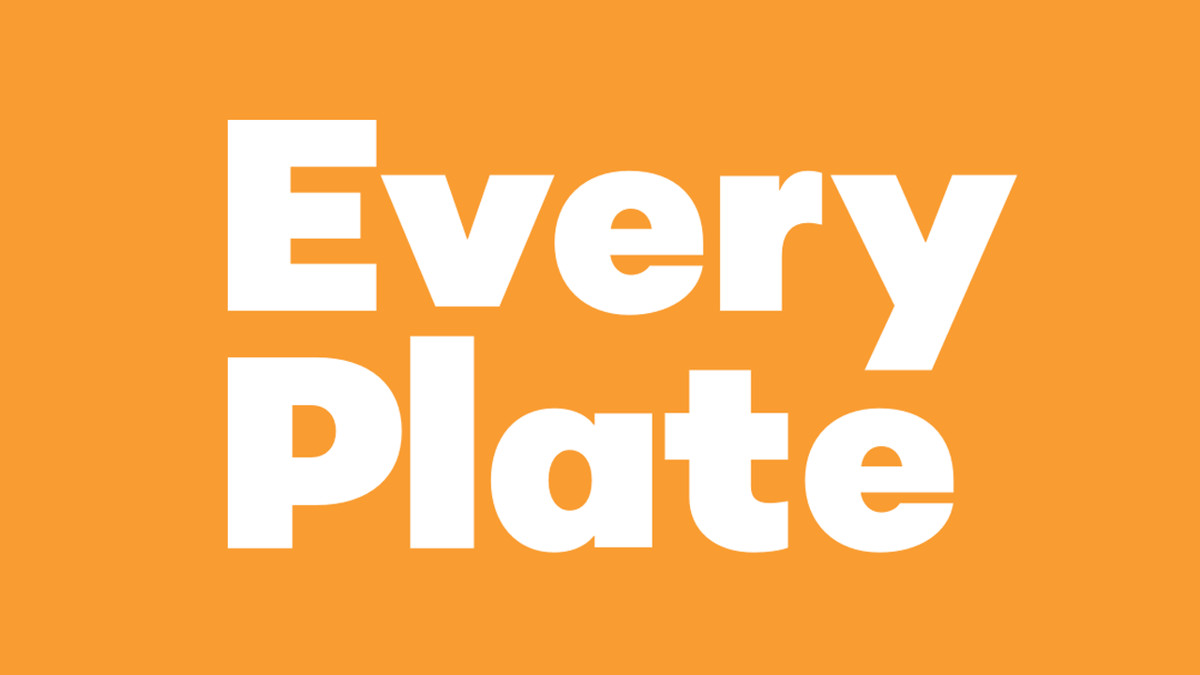 Best For
Families or people who want to cook simple, easy food.
Pros & Cons
What's good?
Affordable
Easy to follow instructions
Can customise some meals
Convenient
What's not so good?
Lack of meal variety
Doesn't accommodate dietary restrictions
Quality of ingredients could be better
So much plastic packaging
Better Quality
Hello Fresh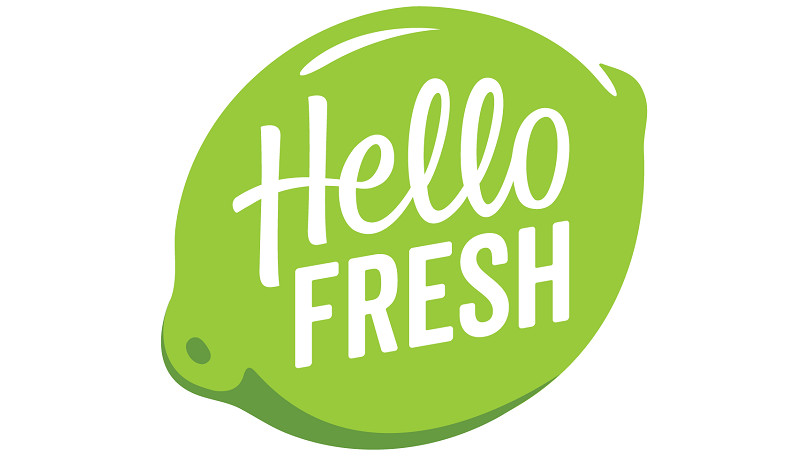 Best For
People who enjoy variety and bold flavours or those with dietary requirements.
Pros & Cons
What's good?
Convenient
Fresh ingredients
Good meal variety
Easy to follow instructions
What's not so good?
Can be expensive
More time consuming recipes
A lot of plastic packaging
Cost: EveryPlate is clearly the more affordable, basic option whereas HelloFresh can be more expensive and offers a greater variety of meals. Both providers give a discount and have a flat rate shipping fee of $9.99.
For 5 meals that feed four people, you'll be paying $4.99 per serve with EveryPlate and $7.99 for HelloFresh meals.
Menu: EveryPlate offer the standard "meat and three veg" meals, whereas the HelloFresh menu is a little more adventurous and dynamic. There are also more meal plan options and add-ons with HelloFresh, including vegetarian, family-friendly, calorie smart and quick and easy menus.
Convenience: Both meal kit providers are equally great at providing easy-to-follow instructions with visual steps to guide you. If you're looking for fuss-free home cooking, HelloFresh and EveryPlate are good options.
Nutrition: The quality of ingredients is also superior in the HelloFresh meal boxes, but this is reflected in the price. HelloFresh does sometimes include sustainably sourced or organic produce, which is a big tick. EveryPlate, however, doesn't appear to offer this or give any information regarding the sourcing other than the country of origin.
Both providers rely on starchy veg and refined carbs such as rice or noodles to bulk out the meals which help to keep the costs down. I would have liked more leafy veg with all the meal, regardless of the provider.
Of the meals I have tried, HelloFresh seem to have more calorie-rich sauces whereas EveryPlate tended to rely on dried spices for flavour. Having said that, both providers state the meals contain an average of 2,000-3,000kJs and you can adjust these by reducing your portions or eliminating the sauces altogether.
HelloFresh also caters better for those with dietary preferences.
Taste: EveryPlate and HelloFresh provide you with the ingredients to make tasty homecooked meals. Personally, I found HelloFresh was the winner when it came to flavour. I believe this was due to the superior quality and variety of ingredients.
Packaging: Both HelloFresh and EveryPlate use a lot of packaging which unfortunately comes with the territory of offering pre-portioned ingredients. I just seemed much more overwhelmed with the amount of individual plastic packaging with EveryPlate.
I found the boxing of the ingredients and recipe cards to be similar with both providers, however, I have heard from other consumers, EveryPlate can be a bit hit and miss with a lack of care in the presentation. This wasn't the case for my order.
Bottom Line: If you want simple and affordable meals that are enjoyable to eat, EveryPlate is the one. If you have a little more to spend, prioritise quality and want a more adventurous menu, opt for HelloFresh.
A downside of EveryPlate Meal Kits
For me, the biggest downside of EveryPlate's Meal Kits and the reason I am reluctant to order again is the amount of plastic they use. To say I was overwhelmed was an understatement.
Everything but a few vegetables is wrapped in single-use plastic.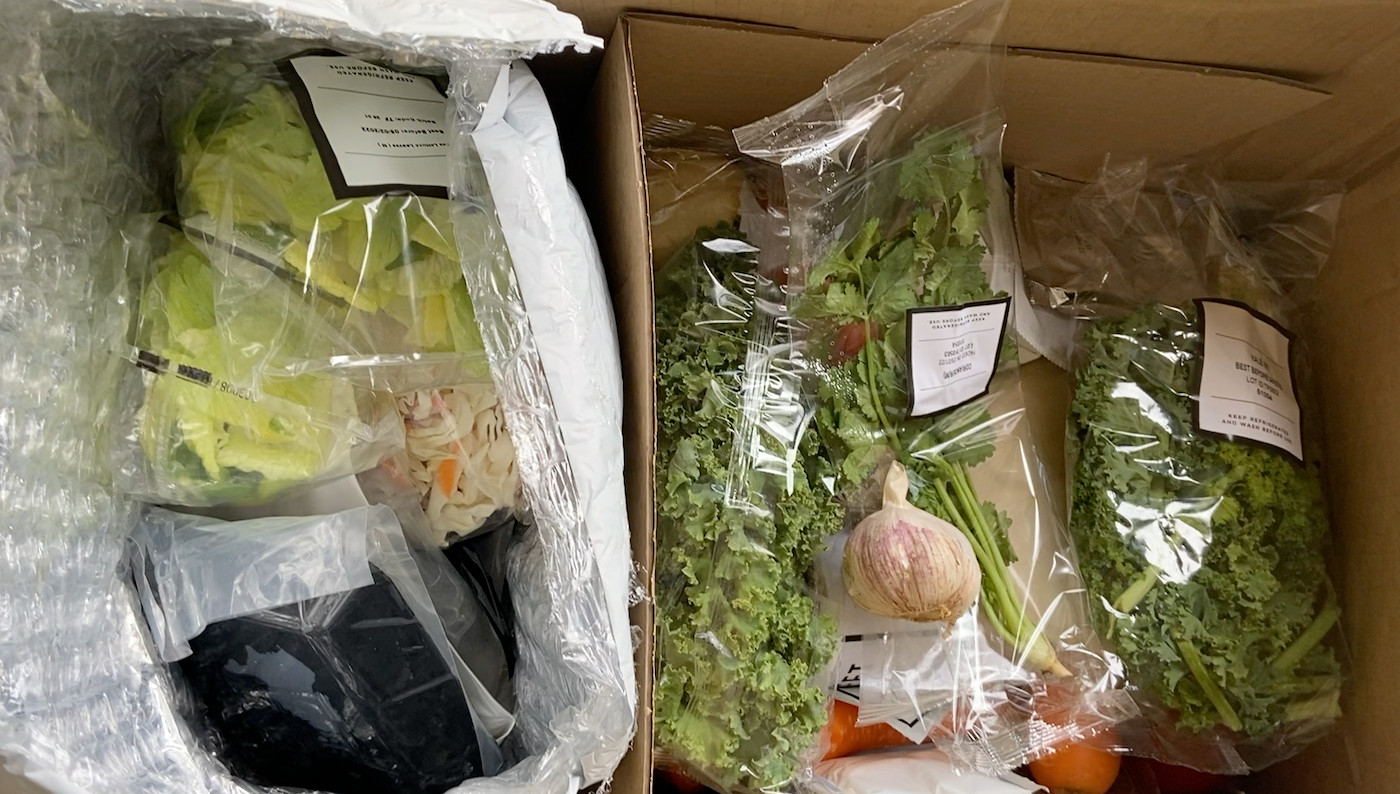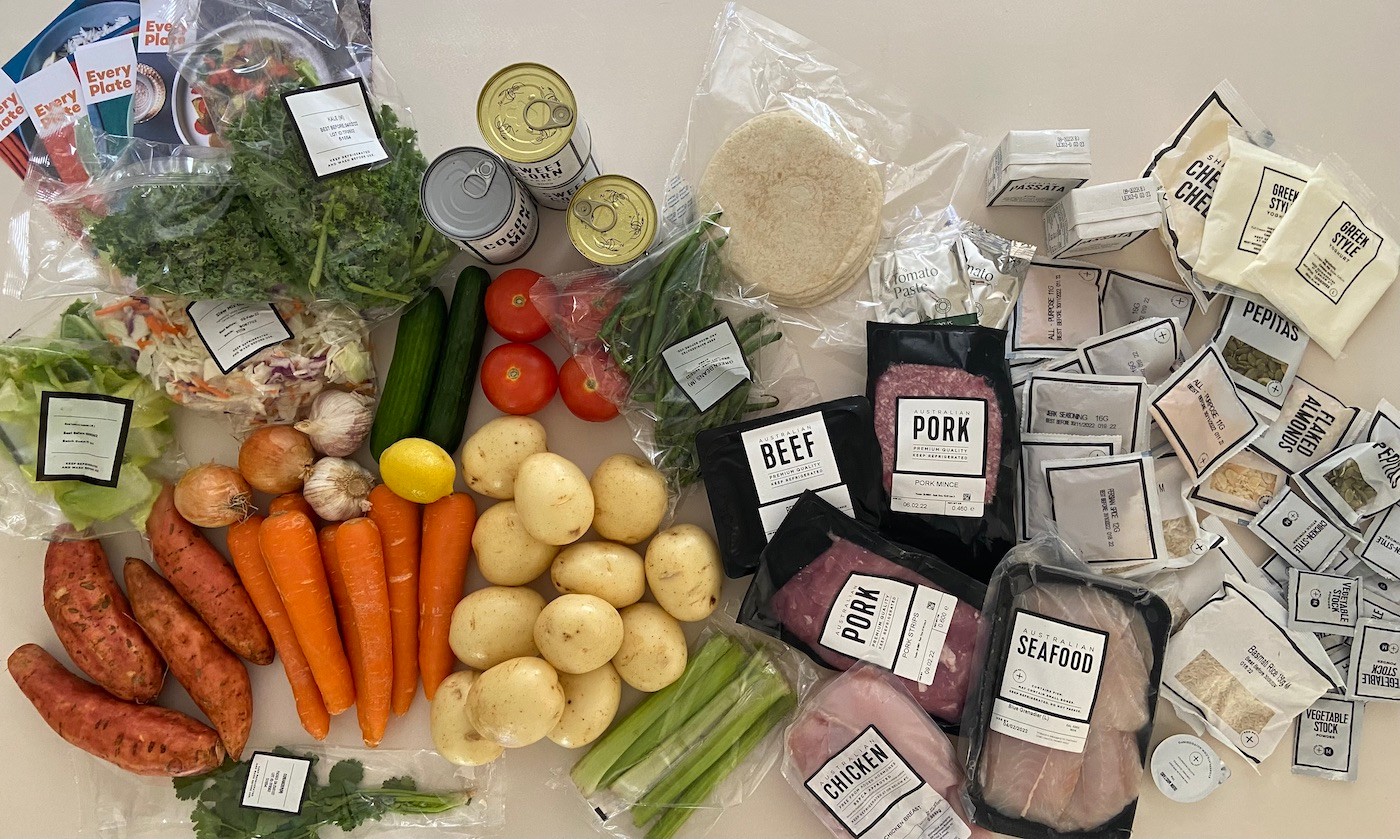 Logistically I can see why a meal kit provider requires things to be individually packed but there must be another way! Some other meal kit providers I have tried seem to tackle this issue a little better.
I'm not a diet purest and certainly not living a zero-waste lifestyle, but I do try and make conscious decisions when shopping and where I spend my money. Hopefully, EveryPlate will make an effort to consider a more sustainable solution or at the very least, minimise their soft plastics.
Tips to get the most out of your meal kit
If you're ordering a meal kit, there are some tips I recommend to get the most out of it so that you have an improved experience or enhance the nutritional content.
Order 2 of the same meals – if you're looking to save time, order two of the same meals and cook once. This will give you lunches or a dinner that you can just heat when needed.
Add leafy greens – leafy vegetables are not only packed with nutrients, they're also low in calories and are a great way to fill you up. Meal kits don't have enough veg, so having some leafy greens you can through into your dish is important. Don't want to buy fresh veg and not use it? Frozen vegetables are just as nutrient-dense and mean you can have them on hand all the time.
Get creative with your protein – for those with higher protein requirements, play around with the portions. If you're cooking for a family, your children obviously won't need the same portion as adults. Use your hand as a guide (children and women – 1 palm-sized portion, men – 2 palm-sized portions). It's also not hard to increase the protein component by throwing in tinned beans or legumes to the dish, sprinkling some hemp seeds on a salad or adding on a dollop of Greek Yoghurt.
Watch the portion sizes – if you are wanting to manage or maintain your weight, just take notice of your portion sizes especially with meals that come with sauces. Some of the dishes are rather high in calories, carbs and sugars which can disrupt your nutrient goals.
Plan your meal order – meal kits are great at reducing food waste, but only if you eat them in the right order! Take a look at not just the use-by dates on the protein but also which recipes use salad ingredients. Then check the individual vegetables for ones that look like they need to be eaten sooner rather than later.
Final Word
EveryPlate is a convenient and affordable meal kit subscription service. The meals are family-friendly and easy to make with no complicated steps or unfamiliar ingredients.
EveryPlate is not necessarily aiming for the health-conscious consumer or eco-warrior. However, they are looking to make eating at home simple and more reasonably priced. If this is a high priority for you, EveryPlate may be worth a try especially if you're new to meal kit subscription providers or looking to change things up with your existing service.