📕 Guides
10 of the best plant-based protein powders on the Australian market today!
POSTED ON Mar 19, 2020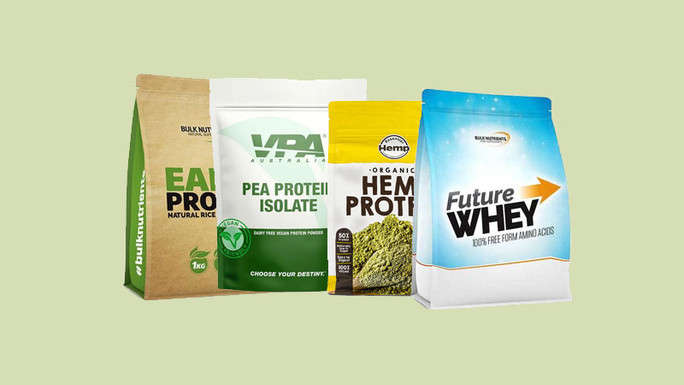 Whey protein has long been the most popular selling protein powder on the market. However as many of us become more environmentally and health conscious plant based protein powders are more and more attractive. Whether you don't like the idea of dairy farming or realise that plant based protein has other nutrients you can't get from animal proteins, everyone should be looking to either make the switch or at least add plant based protein powder into their daily supplement routine.
Related: The Best Protein Powder for Women
Here's our list for 10 of the best plant based protein powders in Australia
Bulk Nutrients Soy Protein Isolate $19.50kg (10kg pack)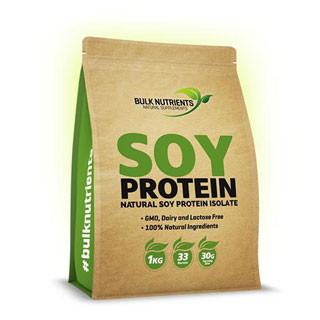 Bulk Nutrients soy protein isolate is 100% GMO free, which is really important when looking for a soy protein as many people have or can develop an allergy to soy. Like many other vegetable proteins it is easy on the stomach and it comes in 2 great flavours as well as raw. As soy is one of the rare complete plant based proteins, this is one of the few that I can recommend taking alone as your daily protein booster. Lastly the price is phenomenal, this is the cheapest plant based protein and still maintains its high levels of quality. This might be a great start for anyone who has never tried plant based proteins before.
UProtein Soy Protein Isolate $32.99kg (2kg pack)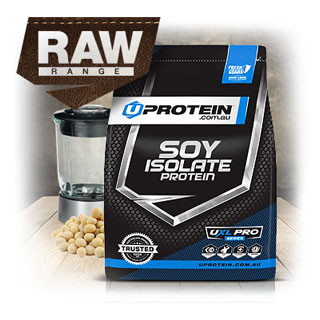 UProtein soy protein is another 100% GMO free powder and they are made in Australia, so you can trust their quality. Unfortunately they don't offer bulk buying and so their price starts at a much higher rate than Bulk Nutrients, but they are still in an affordable range. They are vegan friendly and have low carbohydrates and fat content, with no sugars or artificial sweeteners. UProtein also offers a 100% satisfaction guarantee, so you know they stand by their product and a great option to try out.
Bulk Nutrients Organic Brown Rice Protein $19.90kg (10kg pack)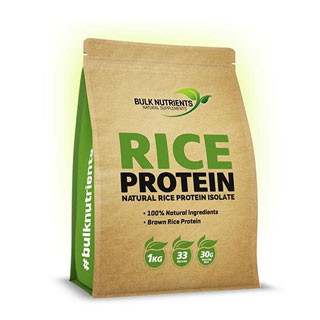 Brown rice protein is one of the best proteins for allergy sufferers as it is very easy on your stomach, however its big downfall is often said to be the taste as it can often be a bit gritty. Bulk Nutrients aims to alleviate this with several great tasting flavours and a highly refined powder process. Once again Bulk Nutrients comes in at the lowest price point and with their consistent quality, I highly recommend their range.
Honest to Goodness Organic Sprouted Brown Rice Protein $22.50kg (20kg pack)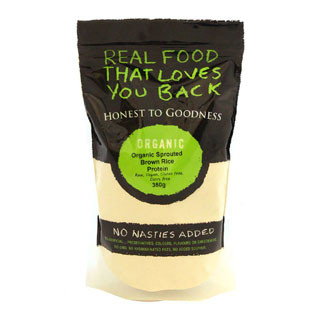 Honest to Goodness is producing a non GMO brown rice protein that you can buy in really large quantities, which is great for those of us needing a few daily shakes. Something to keep in mind is that this product is from China and brown rice has been known to contain levels of arsenic and there was no information available for allergen advice for this product. Priced very close to Bulk Nutrients, this would be my second choice for brown rice proteins.
Bulk Nutrients Earth Protein $22.90kg (10kg pack)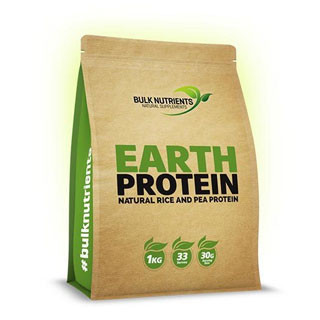 Here we have the first of our blended proteins powders. Earth protein is a mixture of both brown rice and pea protein, which not only gives you a higher nutrient profile, but also helps to smooth out the texture of the brown rice protein, making it the best of both worlds. It's another really cheap option from Bulk Nutrients and is 100% GMO free. I would always recommend not just having one type of supplement and with Earth protein it's like getting two for one. This is plant based protein powder that can truly replace your whey protein shakes.
Bulkpowders.com.au Organic Pea Protein $25kg (10kg pack)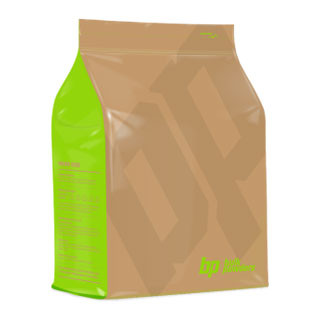 Bulk Powders is coming up with a great pea protein option here, they are low on cost and aim to maintain a high level of quality. Pea protein is another great protein for those who have any allergies, so making the switch from whey or soy to pea protein is a really sensible choice. If you want to try a 100% pea protein, this would be our pick.
VPA Australia Pea Protein Isolate $22.80kg (5kg pack)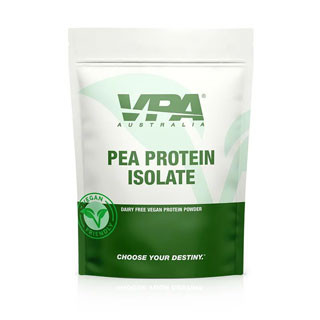 VPA Australia offers many different vegan friendly options and their pea protein blend is among their best. As mentioned before pea protein is great for allergy sufferers and VPA Australia has a really rigorous testing process and is WADA approved, which is great for athletes. Pea protein is known for its smooth taste and mixes well with most liquids, so it's great if you want to add more protein to a daily smoothie or juice. Even if pea protein isn't your choice, I would highly recommend checking out VPA Australia as they have a great range of many different plant based proteins.
Hemp Foods Australia Organic Hemp Protein $42.12kg (10kg pack)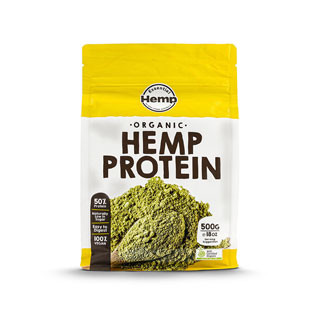 Hemp is such a versatile plant and hemp protein is becoming more widely available as more places legalise cannabis. As you can see it's a fairly expensive protein with a low protein ratio, so why choose hemp? Hemp is best used in conjunction with other food or protein sources, but it is really good to use in smoothies and in recipes. The biggest benefit to hemp is that it offers many cardiovascular and immune system benefits, as well as being a complete protein that offers all the essential amino acids. We highly recommend adding hemp into your diet as an occasional supplement if you are an athlete or just a bit of a gym junkie.
VPA Australia Premium Plant Vegan Protein $37.50kg (2kg pack)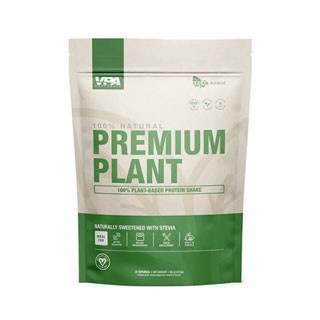 VPA is a vegan company and this is their premium offering for protein. It is a blended protein which aims to get the best plant based options to fulfill all your protein needs. Pea Protein Isolate, Rice Protein, Pumpkin Seed Protein, Sacha Inchi Protein are all used in this powder to get not only a high protein profile, but also fulfil your nutrient needs. It's especially important if you are a vegan to make sure that you are covering all your bases to live a healthy life and this is one of the best options you can try to achieve that. I highly recommend giving this product a try if you are deciding to go vegan or even if you just want a high quality replacement for your other supplements.
Bulk Nutrients Future Whey $38.90 (10kg pack)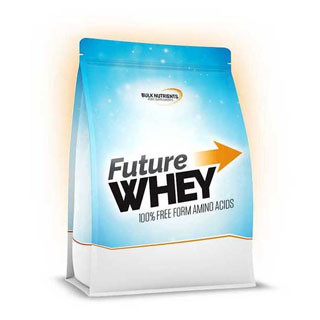 Lastly we have Bulk Nutrients complete plant based offering in future whey. Don't let the name fool you, there is no whey here or any animal products, but it is branded this way to let you know just how they feel. They have developed a unique blend of amino acids that they believe is not just a replacement for whey, but is actually better. It doesn't have the milky taste of whey, which can be great for long workouts, where you need something to keep you going, but it still tastes great. At the moment the cost of such a plant based blend is fairly high, however as this can also replace your need to take any BCAAs, it makes it fairly affordable. This would be my second choice for overall plant based proteins to give a try, the price unfortunately loses it top spot, but with more people buying it, that will definitely help move this into the mainstream.
So what's the best option?
Through this list you can clearly see one name popping up a lot and that is Bulk Nutrients. They provide so many different options and all options are extremely well priced, as either the cheapest or close to it. So my recommendation for a provider to try out would be Bulk Nutrients. However that doesn't mean there aren't other great options, VPA Australia also has a great range and are fairly reasonably priced and there were some others I left off the list who are great options, but I found them to be a bit expensive. My overall top choice would be Earth Protein by Bulk Nutrients. It's a pea and brown rice combination, so it offers more nutrients than just a single type of protein and it's very affordable.
I am sure I might have left some of your favourites off the list, so let me know in the comments what I should try next.