🥙 Nutrition
We Broke Down The "Green" Mediterranean Diet For You
Research is constantly introducing new and improved ways to stay fit and healthy and if you're passionate about eating healthy, you may have already noticed one particular diet trending among health enthusiasts.
UPDATED ON Jul 12, 2022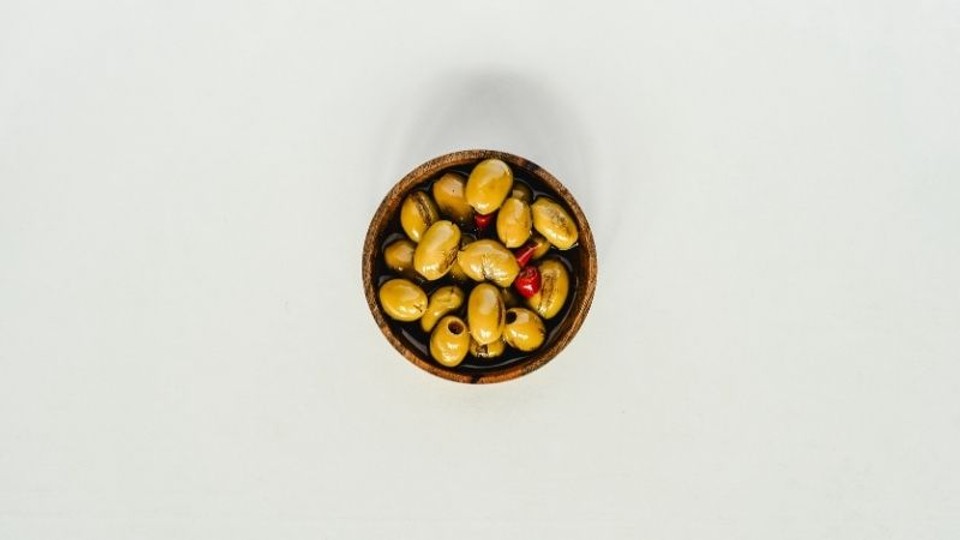 The "green" Mediterranean diet is a slightly tweaked version of the original Mediterranean diet which was based on the food consumed by the Italians and Greek back in the 1960's. The "green" Mediterranean diet is a slightly stricter version of the original Mediterranean diet, encouraging you to eat less red meat and to consume more fibre. To substitute for the lack of red meat, dieters should be aiming to consume around 100 grams of Wolffia Globosa derived from duckweed, a high protein supplement which would probably taste best in a healthy green shake.
Dieters are also encouraged to incorporate 28 grams of walnuts into their daily diet, along with three cups of green tea. According to recent tests and research, those who do choose to undertake the "green" Mediterranean diet are likely to see improved cardiovascular health, weight loss and reduced inflammation in relevant areas.
But before we begin a "green" Mediterranean diet, let's first take a look at the basic requirements of the original diet.
What should we be eating?
There are mixed opinions on what exactly the Mediterranean diet includes because each diet is different for each country. What we do know is that you should be aiming to eat fish twice a week or more and to avoid red meat wherever possible.
Make sure you are including a fair amount of veggies, nuts, legumes, fruit, wholegrains, breads, fish and other seafood as well as extra virgin olive oil. Along with consuming the right food, the diet also includes regularlyengaging in physical activity, sharing your delicious meals with friends and making sure you are actually enjoying yourself.
Realistically, as far as diets go the Mediterranean diet doesn't actually sound too bad! Not only are you encouraged to "enjoy life" but you also have a huge variety of foods included in your diet plan. Here's a diverse list of nourishing, unprocessed food you should be consuming as part of your diet.
Veggies – Tomatoes, cucumbers, carrots, cauliflower broccoli, onions, spinach and kale.
Fruit – Bananas, strawberries, dates, melons, oranges and peaches.
Fish & Seafood – Sardines, tuna, oysters, crab, trout, mussels and shrimp and more.
Wholegrain – Brown rice, corn, buckwheat, wholegrain pasta and bread and rye.
Legumes – Peas, beans, lentils, chickpeas and peanuts.
Tubers – Sweet potatoes, potatoes, turnips and yams.
Nuts & Seeds – Walnuts, pumpkin seeds, cashews, sunflower seeds, macadamia nuts and hazelnuts.
Poultry – Duck, Turkey and chicken.
Herbs & Spices – Mint, garlic, pepper, cinnamon, rosemary, sage and more.
Dairy – Yoghurt, cheese, Greek yoghurt and more.
Healthy fats – Avocados, avo oil, extra virgin olive oil and of course, olives.
There are certain bevie we should be making a point of prioritising and honestly, I don't think I've ever been more inclined to try out a diet. Apparently, we should be fitting one glass of wine per day into our schedule and we should also be consuming a decent amount of coffee and tea (preferably green). Just quietly, this could be the best diet ever.
What shouldn't we be eating?
Sometimes it can be hard to know what exactly is in the food that we eat or what really qualifies as added sugar or refined oils, so we have gone ahead and broken the list down even further with some more examples to help you avoid those unsavoury ingredients.
Added sugar – Fizzy drinks, ice cream, juice and lollies
Trans fats – Margarine, fried fast food, vegetable oil, some potato chips
Processed meats – Cured bacon, salami, sausage and hot dogs
Refined grains – White bread, white rice, certain pastas and anything else made with refined wheat.
Refined oil – Canola oil, vegetable oil, soybean oil
According to research, if you take the original diet that one step further by eliminating red meat altogether, laying off the white meat and including more plant-based proteins into your diet, you're likely to notice weight loss as well as cardiovascular and metabolic benefits over a period of up to six months, only if you stick to the recommended guidelines!
If you are thinking of trying out this trendy new diet, it might be beneficial to start with the original Mediterranean diet and work your way up to eliminating the meat when you're good and ready; but as far as diets go, this one seems easy to follow, includes wine (hooray!) and appears to have plenty of great health benefits, so why not give it a go?
Disclaimer: Don't forget to substitute your usual red meat for a high protein supplement to make up for any deficiencies.