🥙 Nutrition
The Best Foods to Include in Your Diet to Enhance Bone Health (Not Just Dairy)
UPDATED ON Jul 12, 2022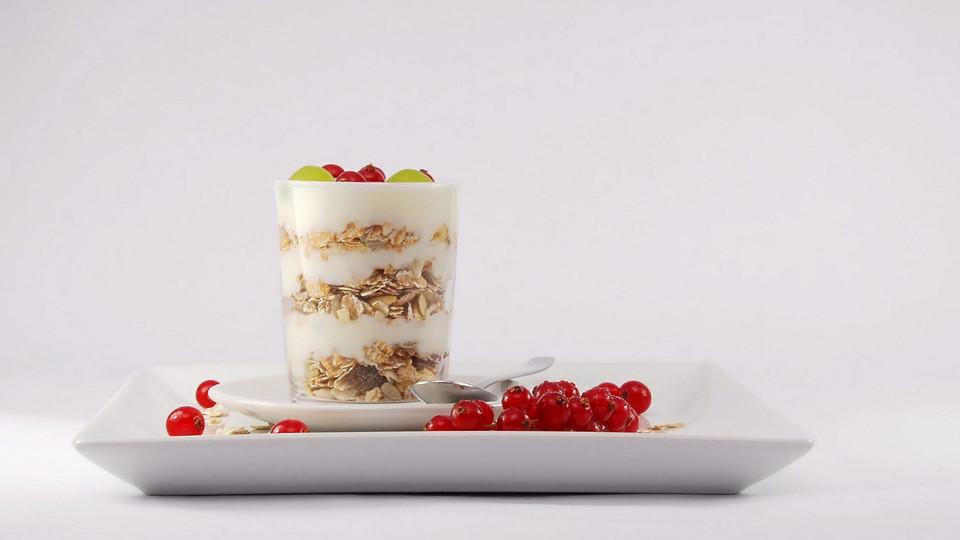 For general information purposes only, not to be a substitute for advice from a health professional. If you have other medical conditions, please seek a health professional for specialised dietary advice.
The teenage years are the best times to build bone mass through exercise and nutrition. You are still able to grow bone until your late 20s to reach your maximum bone strength, or peak bone mass. From the age of 30 onwards, exercise and nutrition can maintain bone mass and prevent loss, although it does not build more bone.
If you, like me, went through your teenage years doing minimal sports and eating only Nutella sandwiches for lunch every day, now is the time to start investing in your bone health.
No matter which stage you are in, exercise and nutrition both have equally important roles. For the purposes of this article, I will take you through the best foods you can include in your diet to optimise your bone health.
Dairy foods or Dairy Alternatives
I know the title of the article suggested that I would not focus on dairy foods, but this food group is key and should be highlighted first.
Dairy and dairy alternatives are rich sources of calcium. Calcium is a mineral that combines with phosphorus (another mineral) to build strong bones. If you do not consume enough calcium, the body draws calcium from bone and causes bone to become weaker.
You can aim to have 2.5 – 3 serves of dairy or dairy alternatives each day. For women over 50, you need a bit more calcium, so aim to have 4 serves every day.
1 serve of dairy food looks like:
1 cup of cow's milk
2 slices of cheese
200g yoghurt
1/2 cup ricotta
1 serve of dairy alternative looks like:
100g almonds with skin
100g firm tofu (make sure the label shows at least 200mg of calcium per 100g)
1 cup soy, rice or other cereal drink (make sure the label shows at least 100mg of added calcium per 100ml)
200g tempeh
60g canned sardines
1/2 cup canned pink salmon with bones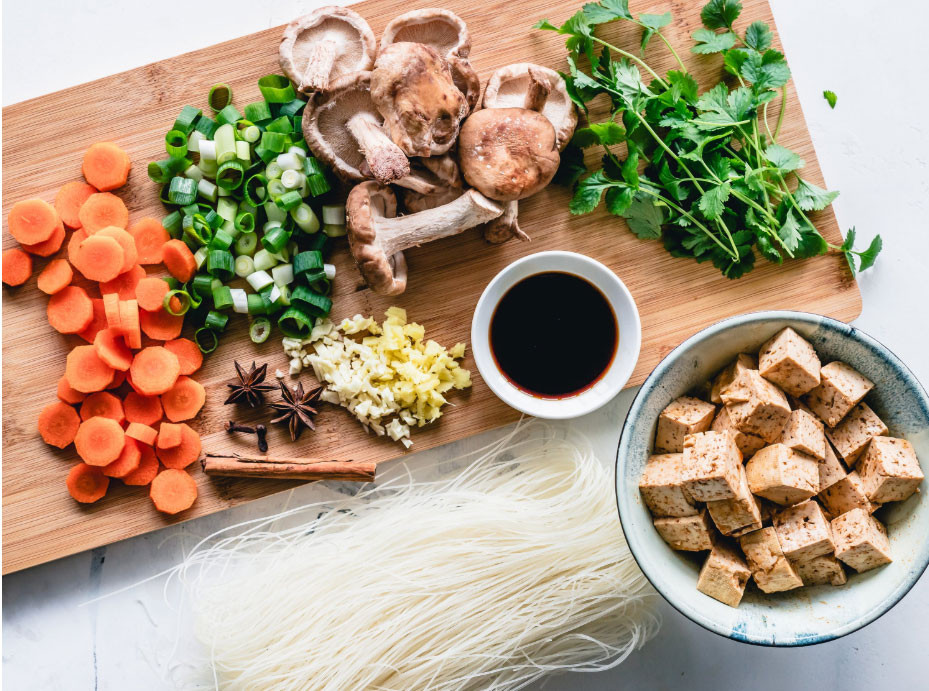 Prebiotics
A prebiotic is a type of fibre. The healthy bacteria in your gut feed on prebiotics to grow and increase in number.
Healthy bacteria ensure your gut barrier is working well to prevent inflammation in the gut.
If there are more healthy bacteria in your gut compared to bacteria that promote inflammation, this has been shown to preserve bone.
Prebiotics also help with absorption of calcium, especially two kinds of prebiotics called GOS (galacto-oligosaccharides) and FOS (fructo-oligosaccharides). You can include the following prebiotic foods in your diet.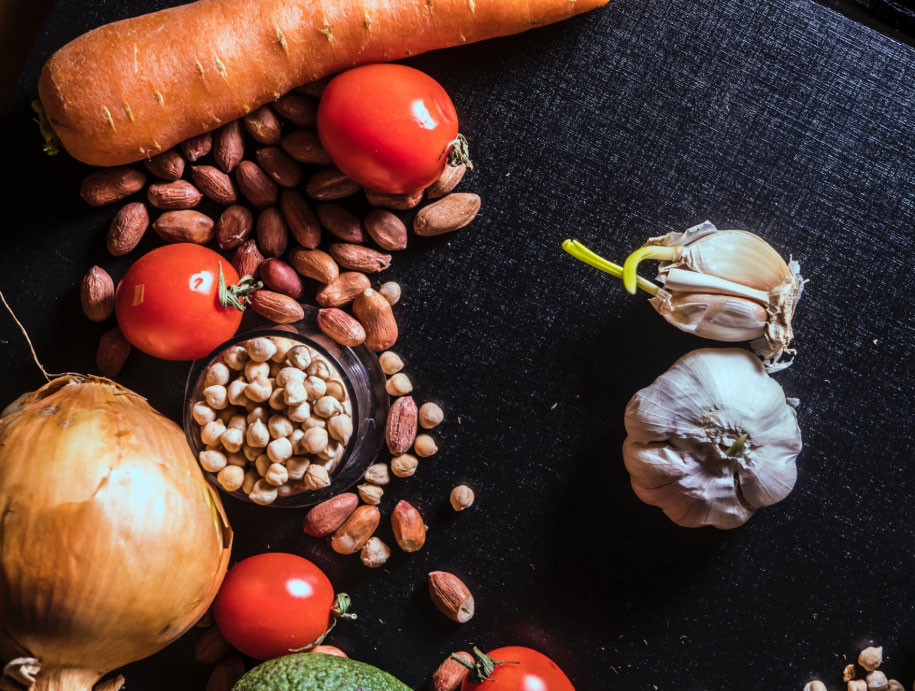 Vegetables: cabbage, asparagus, leeks, Jerusalem artichokes, green peas, snow peas, sweetcorn, beetroot, fennel bulb, broccoli, brussels spouts, butternut pumpkin
Legumes: chickpeas, beans, lentils
Flavour bases: onion, garlic, shallots, spring onion
Grains: wheat, rye, and barley products
Fruit: banana, white peaches, nectarines, watermelon, persimmon, tamarillo, custard apple, rambutan, grapefruit, pomegranate
Dairy: Yoghurt that has inulin listed as an ingredient
Nuts and seeds: Cashews, pistachio
Ensure that you have a variety of high-fibre foods for overall health, and include prebiotics to support gut and bone health.
Probiotics
Probiotics are live bacteria that are found in some foods. Probiotics called 'Lactobacilli' have been shown to be beneficial for bone health, such as Lactobacillus casei and Lactobacillus acidophilus.
Include some fermented foods such as Kefir (fermented milk), yoghurt, sauerkraut, and tempeh daily to reap its benefits.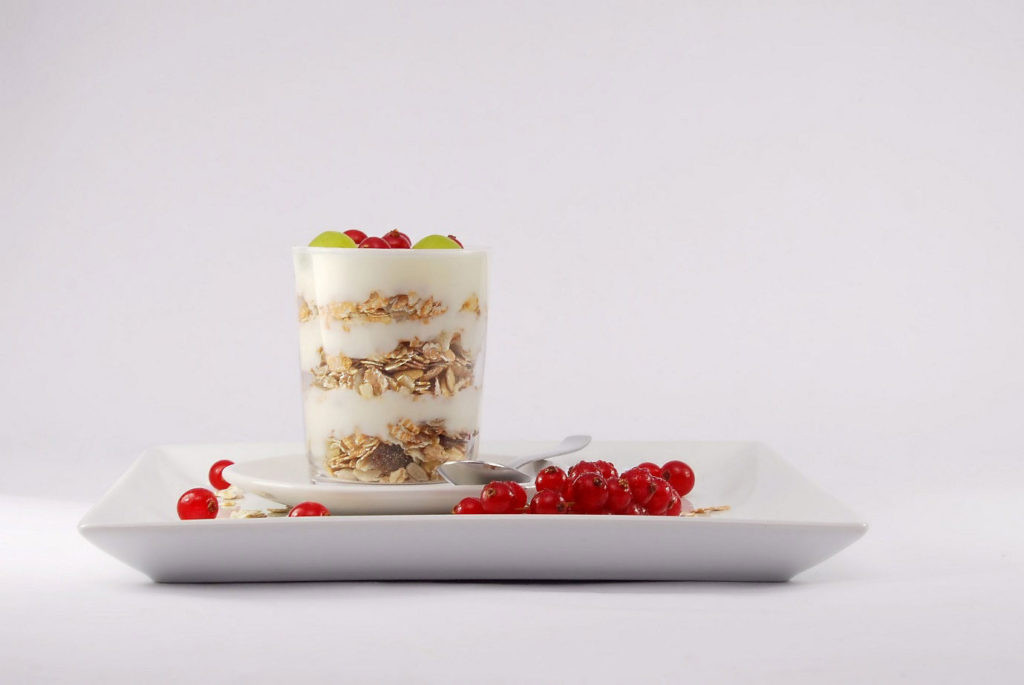 Polyphenols
Polyphenols are nutrients found in certain foods. Green tea, dark chocolate, whole grains, and olive oil contain polyphenols.
Include some of these foods in your diet as they have been shown to support growth of healthy gut bacteria and bone.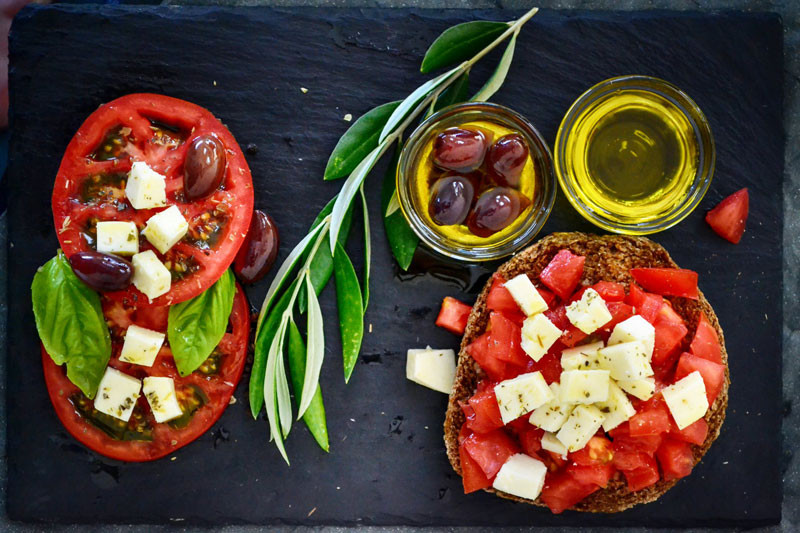 A note on Vitamin D
Vitamin D is needed for our body to absorb and use the calcium that we eat from food. Our main source of vitamin D in Australia is exposure to the sunlight.
The best times to expose your skin to the sun in warmer months is in the early morning and late afternoon, and around midday in the colder months.
So put some sunscreen on and spend a few minutes of your day going for a quick walk outside or reading a book in your backyard.