🔥 Transformations
Strongman's Terry Hollands' Incredible Weight Loss – How Did He Do It?
UPDATED ON Nov 23, 2022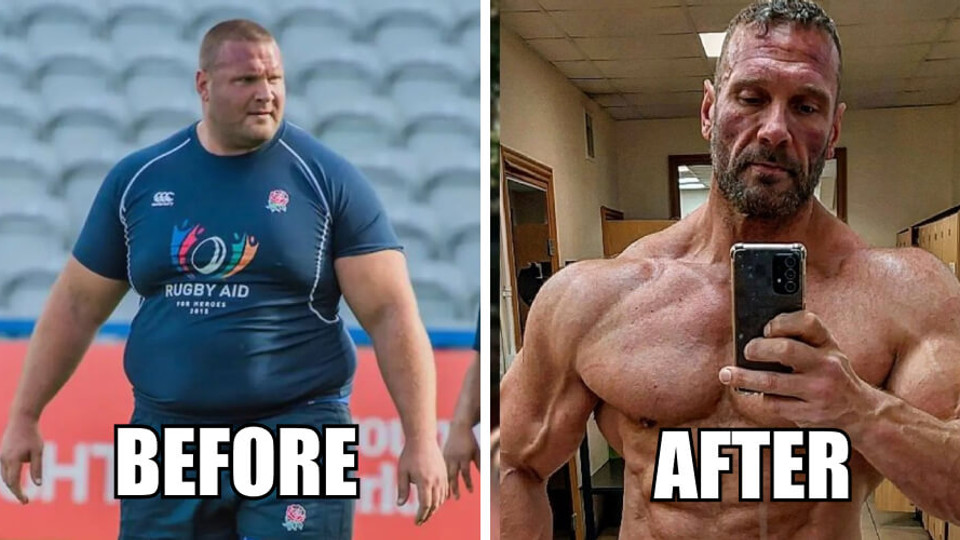 Strongman champion Terry Hollands is a well known athlete, especially when it comes to pushing the boundaries of human strength.
During his time competing as a strongman, he held the English Strongest Man, UK's Strongest Man, and Britain's Strongest Man titles. In 2021, Hollands made it the 2021 WSM contest, but sadly suffered an injury as a result of Event 1 and had to withdraw. He then retired from WSM competitions.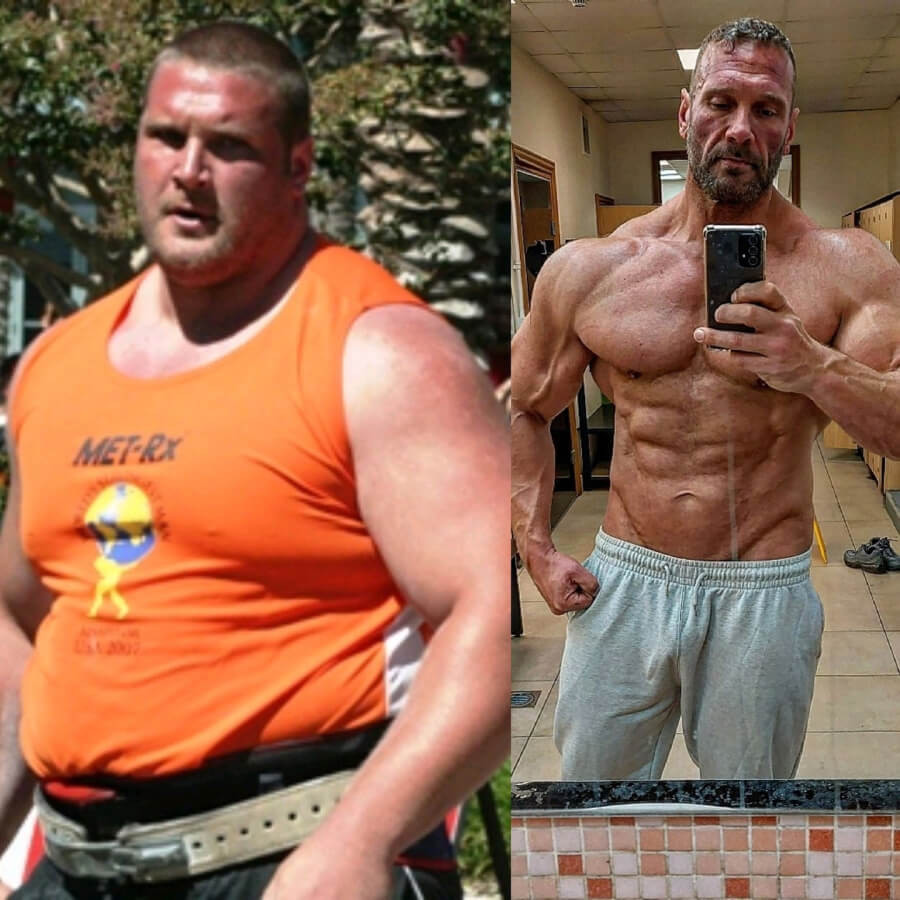 In May 2022, he made a return to competitive bodybuilding, after shedding a significant amount of weight since retiring in 2021.
His competition prep brought his body weight down to a lean 136kg from a huge 202kg. Terry's physique has certainly yo-yo'd over his career as a professional strength athlete, but his latest weight loss efforts are nothing short of incredible.
At 43 years old, it seems Terry has found a love for sculpted abs and huge biceps over attempting to pull 12-ton buses.
Terry Hollands Weight Loss Diet
Terry called his weight loss diet "quite boring", sticking to the same food for two and a half months while cutting weight.
"It's easier for me to just eat the same things every day. I'm not eating for enjoyment," he said.
Breakfast 1: Whey protein and oats.
Breakfast 2: 180g chicken, 50g broccoli and 200g rice.

Lunch: 200 meat, 100g rice and veg.

Dinner: 200g meat, 200g potatoes and veg.
Being consistent with his meals, including eating specific foods, made it easier for Terry to adjust his macros as needed.
What Terry ate:
Eggs
Oatmeal
Fruit
Bacon
Sausage
Beans
Full-fat milk
Bread
Green Tea
Coconut Oil
Bananas
Full-fat Greek yogurt
Pasta
Chicken
Steak
Vegetables etc.
What Terry avoided:
Junk food
Alcohol (while training)
Coffee
Artificial sweeteners
Chemical sdditives
Fast food etc.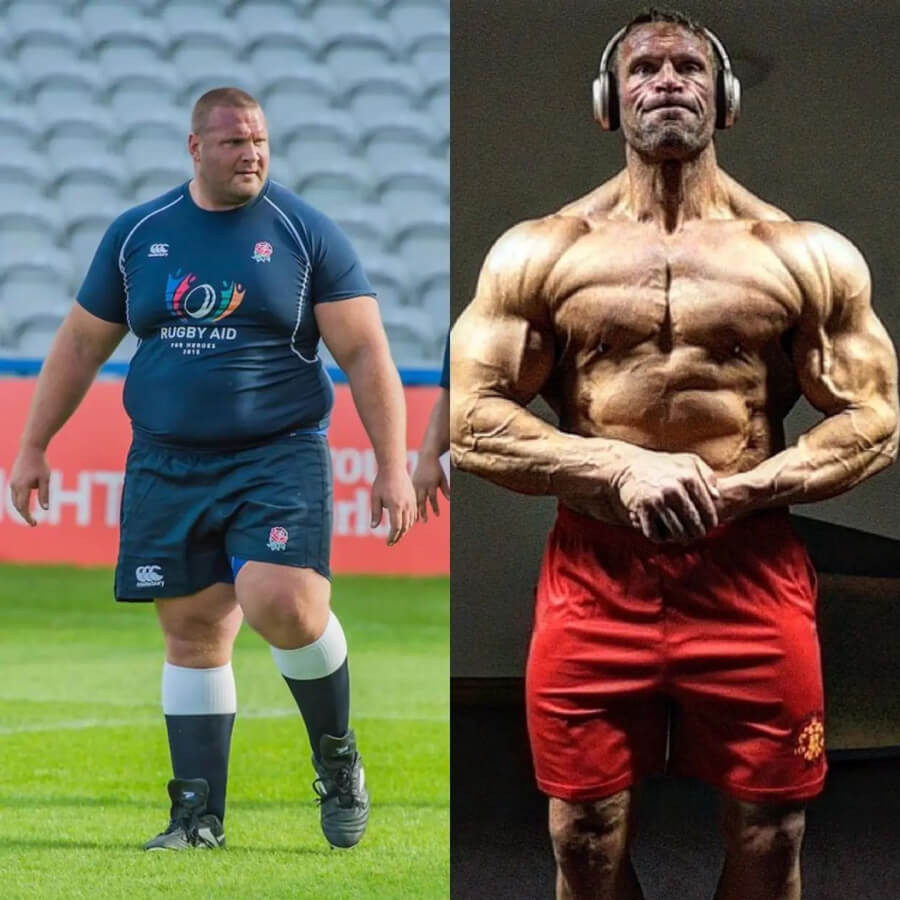 Before training, Terry would take a pre-workout, which he said helps him achieve more significant pumps without consuming too many carbohydrates. He will also get a glucose hit from some rice cakes before getting into the gym. While training, he drinks a combo of EAAs and L-Carnitine.
Terry's Holland's Workout Routine

While his diet is strict, his workout routine is less strict. He listens to his body, rather than following a set routine.
"I don't follow a strict regime. I go a lot on how my body feels. I usually try to work in 3-5 rep sets and 3-5 sets. I haven't maxed out since Britain's Strongest Man in May 2012."
References
https://fitnessreaper.com/terry-hollands-workout-diet/
https://barbend.com/terry-hollands-physique-transformation/