🔥 Transformations
How Rebel Wilson's "Year of Health" Led to Shedding 35kg
UPDATED ON Nov 17, 2022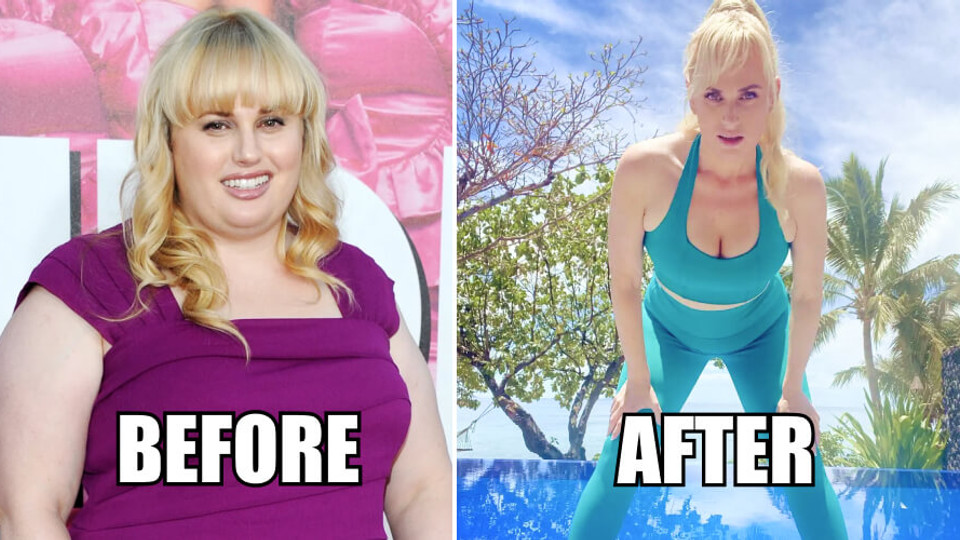 Aussie comedian and actress Rebel Wilson, 41, embarked on her self-proclaimed "year of health" in 2020, and it led her to shedding a whopping 35kg.
According to media reports, a doctor told Rebel that the best way to lose unwanted body fat was simply walking – not high-intensity, not uphill, just a moderate walk for an hour a day.
Rebel said she used to train at the gym, but it would leave her exhausted afterwards, so she decided to try a gentler approach.
"I would train at the gym, you know even when I was at my heaviest, like hardcore and do weights and do things where you just feel absolutely exhausted afterwards, and I didn't actually need to be doing that."
"It just made me think: 'OK I should take it a bit easier on myself, and just do it gently and do it lightly.' So in 2020 I lost weight but very, very gradually. Sometimes I kicked up things a notch with some workouts and went hard. But, the majority of the work for the year was just doing things like walking for an hour."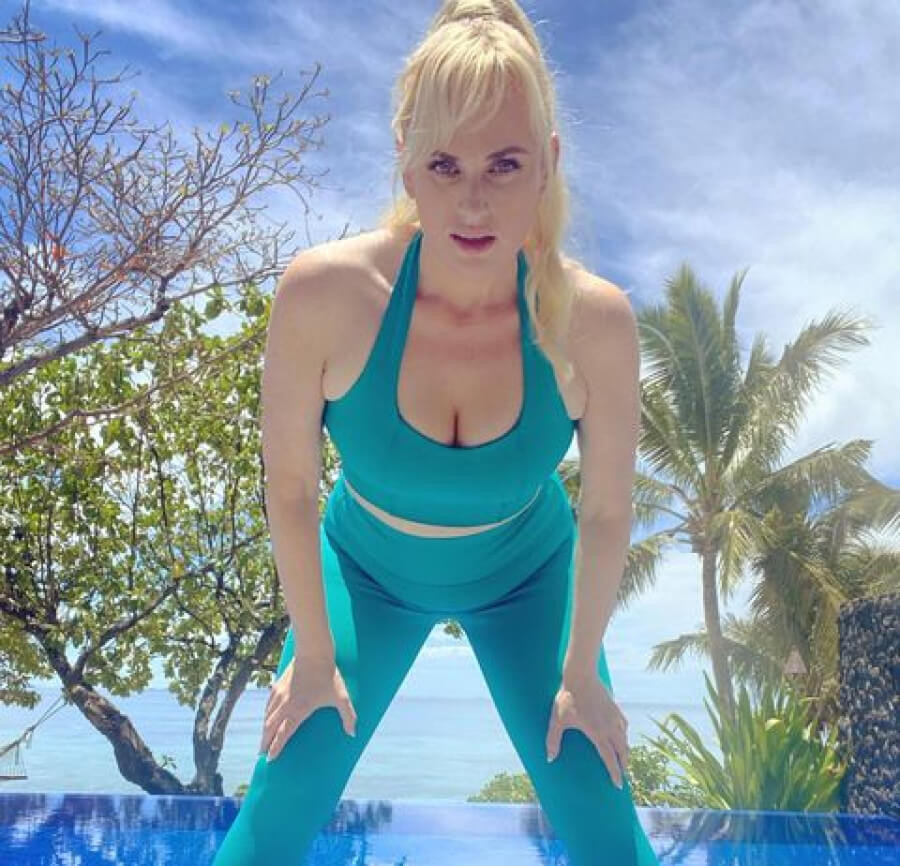 A Very Public Weight Loss Journey
Unlike other celebrities who have gone on a weight loss journey, Rebel decided to include her 11 million followers on Instagram. In January 2020, Rebel posted her plans.
"I put on the athleisure and went out for a walk, deliberately hydrating on the couch right now and trying to avoid the sugar and junk food which is going to be hard after the holidays I've just had but I'm going to do it!" she wrote in an Instagram caption alongside a picture of her in activewear on the beach.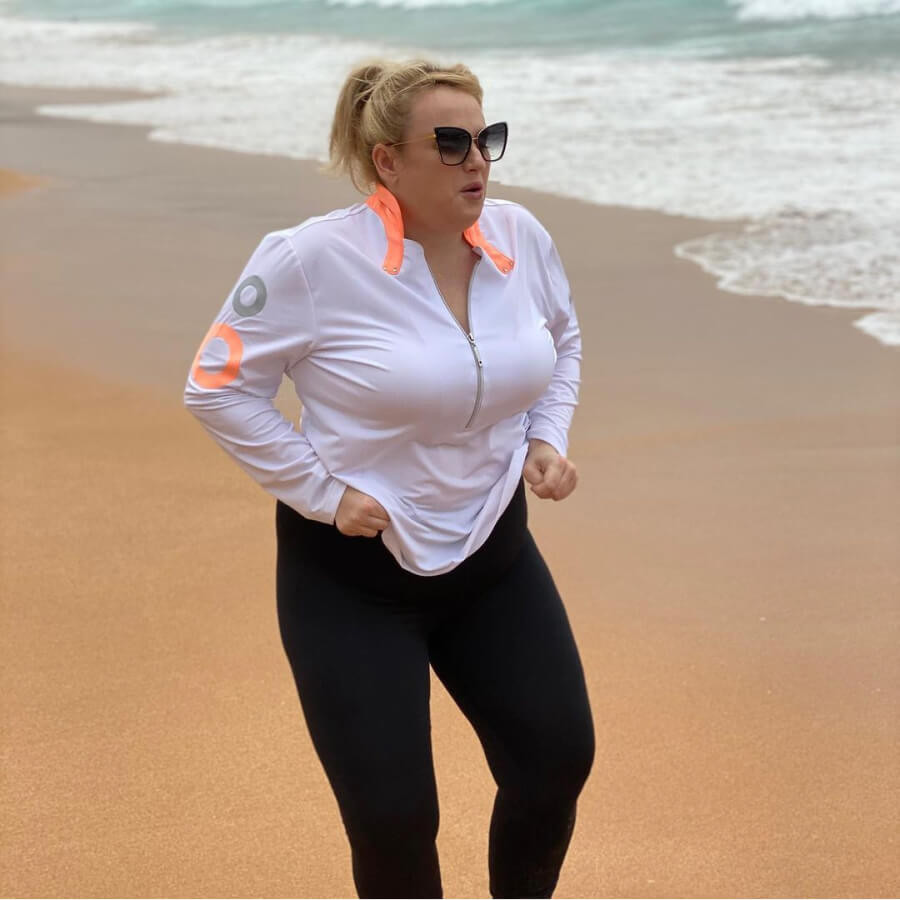 Since that first post, she continued to keep her followers updated along her journey over the years.
The COVID Pandemic Helped Her Slow Down & Focus on Health
Rebel credited the coronavirus pandemic with helping her slow down and turn "bad habits to healthier ones."
"I love my job but sometimes it is extremely stressful and how I was dealing with fame and the pressures of work was by emotionally eating," she said.
She said the pandemic helped her focus more on her health and her emotional eating challenges.
"I definitely think with the slow down, it did help," she said. "I think I was emotional eating, and overeating at times, because I wasn't loving myself enough either. And it does come down to that self-worth and self-love."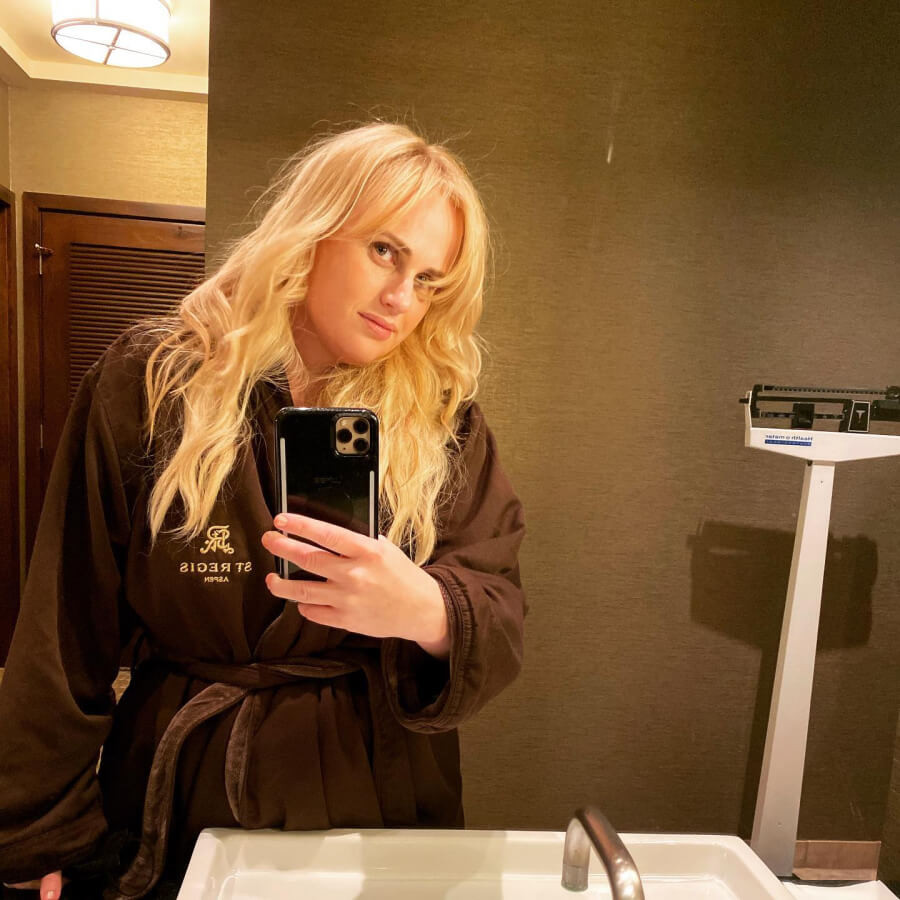 Her Desire to Be a Mum Spurred Her Weight Loss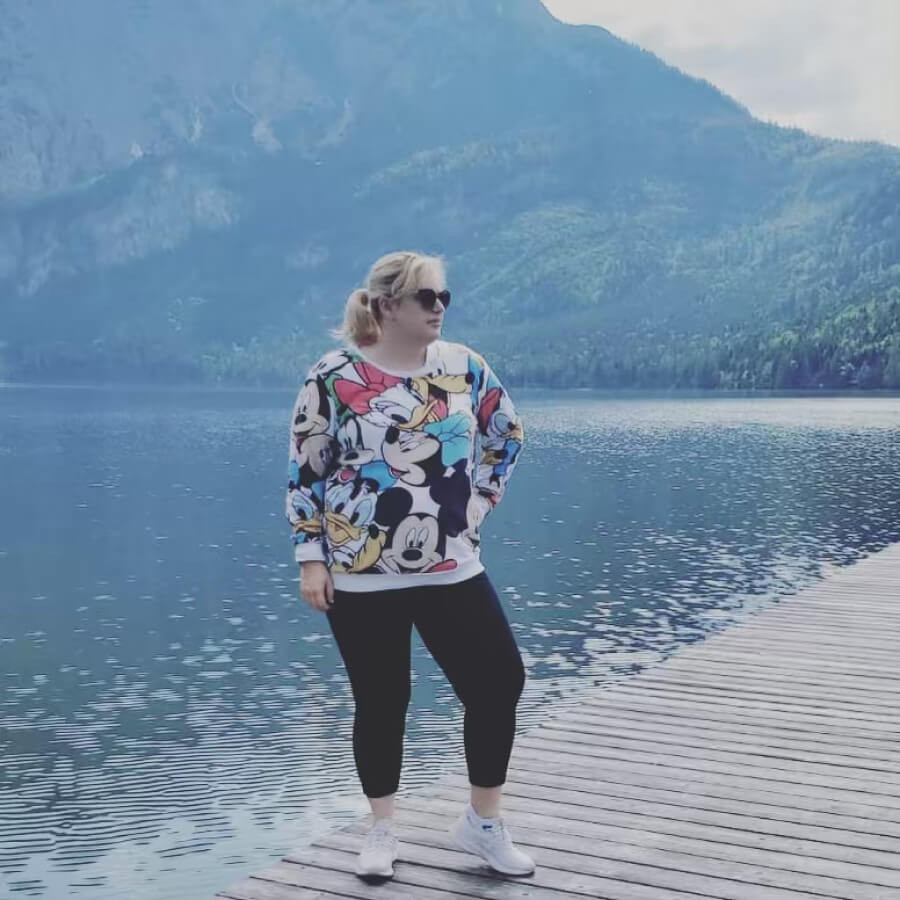 Wilson was diagnosed with polycystic ovary syndrome in university, as well as suffering from emotional eating from pressures of work and fame.
Her desire to be a mum was another catalyst of her weight loss journey, as weight combined with PCOS can make falling pregnant extremely difficult.
During a visit to her fertility doctor in 2019, Rebel was told she would "do much better" if she were healthier and had higher chances of harvesting and freezing her eggs if she lost weight.
"I was taken aback. I thought, 'Oh God, this guy's so rude.' He was right. I was carrying around a lot of excess weight," Rebel told People. "It's almost like I didn't think of my own needs. I thought of a future child's needs that really inspired me to get healthier."
Rebel's High Protein 1,500 Calorie Diet Success
Apart from walking for 45 minutes per day, 6 days a week with some heavy weight-lifting sessions thrown in, Rebel credits her weight loss to a high protein diet of under 1,500 calories a day, and drinking two to three litres of water each day.
It was originally rumoured that Rebel was following the Mayr method, a diet based on the "Mayr Cure" created by Dr. Franz Xaver Mayr, an Austrian physician, nearly 100 years ago.
But Rebel clarified in an Instagram story, "This was never [her] diet."
She said, "Also have NEVER endorsed any diet pills or magic weight loss pills. Do NOT want anyone to get scammed."
Instead, she follows a high-protein diet that's low in calories.
Prior to her weight loss, Rebel revealed she was eating around 3,000 most days.
"Before I was probably eating 3,000 calories most days, and because they were normally carbs, I would still be hungry," she said. "So, I've really changed to eating a high-protein diet, which is challenging because I didn't used to eat a lot of meat. I eat fish, salmon, and chicken breast."
However, Rebel said she doesn't deprive herself. These days, she's trying to maintain her current weight, so enjoys snacks like ice cream and chocolate, and said this approach is more maintainable.
Overall, she opts for balance.
"I'm just trying to go for overall balance, overall healthy balance," she said. "I have this state of being, which is not my quote, but I go 'Nothing is forbidden.' We'll be like, 'Should we get In-N-Out burger?' And I'm like, 'Nothing is forbidden.' I can go there, I just might eat half of what I used to eat before. You know? And I'll have a burger, and a few fries, and then you feel fine."
According to several media outlets, here's what Rebel's day on a plate looks like
Breakfast: A bowl of quinoa porridge with blueberries or organic eggs 
Lunch: Fish, such as trout or smoked salmon, or skinless chicken breast with vegetables.
Dinner: More protein and vegetables but a smaller portion
Cheat meal: In-N-Out burger, chocolate and ice-cream 
https://people.com/health/rebel-wilson-desire-to-become-mom-spurred-health-transformation-exclusive/