🥙 Nutrition
5 Places to Learn About Macros & Nutrition in Australia (2023)
Want to learn about macros and nutrition but not sure where to start? From YouTube to Instagram, to accredited qualifications, we've put together a list of free resources for beginners to master your meal prep and achieve your health and fitness goals.
UPDATED ON Jul 30, 2023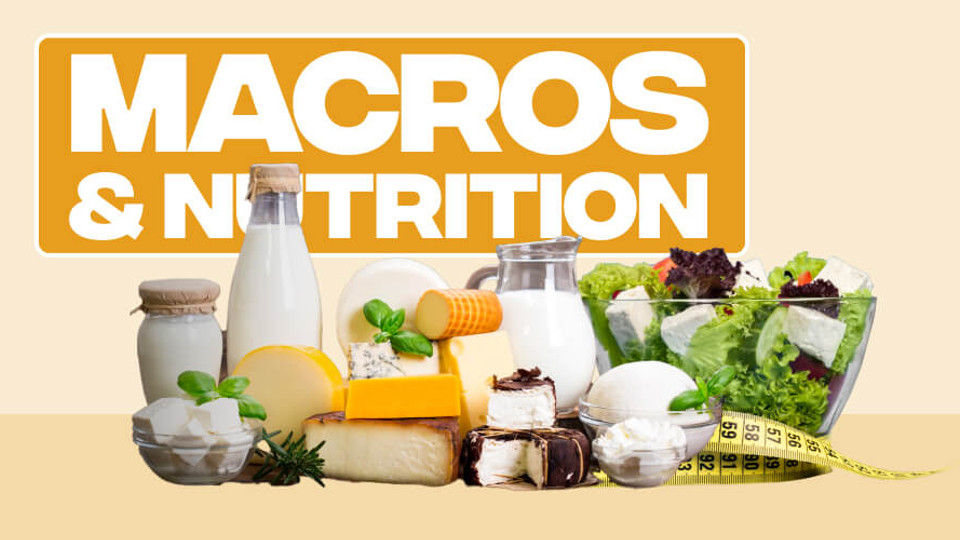 Understanding nutrition and macros is the key to a healthier life and smarter meal prepping. But with so many resources out there, it can be a bit daunting to get started.
The good news is we've done the hard work for you and put together a list of free resources for beginners to help you navigate the world of short courses and accredited qualifications in the health, nutrition and fitness space. Let's go!
Get Started with YouTube
YouTube is a treasure trove of free educational content about nutrition and macros. There are plenty of health and fitness YouTubers who break down complex topics into bite-sized, easy-to-understand videos. They guide you through the basics of nutrition, helping you understand how different foods contribute to your health and fitness.
Note:
Not all health & fitness YouTubers have formal qualifications under their belt, so take all advice with a grain of salt. If you need tailored advice, it's best to speak directly to a professional.
Here are our favourite YouTubers:
YouTuber
Subs
Bio
Watch this
Jeff Nippard
3.84M
Jeff is a Canadian natural pro bodybuilder and internationally-qualified powerlifter with a BSc in biochemistry/chemistry and a passion for science.

His channel is dedicated to providing science-based training and nutrition information and journaling his own fitness journey.
Everything I Wish I Knew About Dieting 10 Years Ago (Avoid These Nutrition Mistakes)Video length: 11 mins
Dr. Eric Berg DC
10.9M
Dr. Eric Berg DC discusses the truth about getting healthy and losing weight. He specialises in ketosis and intermittent fasting.
The Ultimate Muscle Building Nutrition Guide with Dr. Berg

Video length: 8 mins
Shredded Sports Science
534K
Shredded Sports Science is as insightful as it is funny.

Channel owner James Linker combines fitness, comedy and social media satire to create very engaging videos that'll have you laughing, but also leave you all the bit wiser about nutrition and fitness.
Meal Frequency Science For Fat Loss and Muscle Growth
Video length: 8 mins
FoundMyFitness
472K
Found My Fitness is hosted by Dr Rhonda Patrick. She has a gift for translating complex scientific health & fitness topics into actionable insights.

Her videos delve into the latest research on nutrition, ageing, and disease prevention.
How to Personalise Your Nutrition Based On Genetics
Video length: 11 mins
Abbey Sharp
605K
Abbey Sharp is a Registered Dietitian, an avid food writer and blogger.

Her YouTube channel features her top healthy recipes, nutrition myths, kitchen tips, fun foodie adventures, celebrity chef interviews, and more.
How to Incorporate NUTRITION into INTUITIVE EATING & How to Not Just Crave "JUNK"!
Video length: 33 mins
High Intensity Health
658K
Mike Mutzel hosts HIH, with his channel featuring interviews with people in the functional medicine, nutrition and fitness industry.

The topics in his videos vary, but typically he talks a lot about low-carb (ketogenic) diets, gut bacteria health, sleep and building muscle.
Intermittent Fasting: Why Fast Time is More Important Than Length
Video length: 8 mins
Thomas DeLauer
3.47M
Thomas DeLauer has built his name around helping busy people find the time to make small, easy changes within their diets and their lifestyles to not only become healthier but to become top performers too.
Calculating Macros & Biohacking for Weight Loss
Video length: 10 mins
Diet Doctor
576K
Diet Doctor is a great channel for those who want to know more about low-carb diets.

It's great for delicious recipes, inspiration and tools to make your low-carb and keto lifestyle simple.
How to calculate macros for weight loss

Video length: 10 mins
Chris Heria
4.66M
Chris is known for being a self-trained callisthenics trainer who shares his expertise and workout routines worldwide on his YouTube channel.

He also offers great health and nutrition advice, especially for beginners.

How To Start Eating Healthy
Video length: 12 mins
Nutrition By Kylie
781K
Kylie is a registered dietitian and such a joy to watch! Her channel features tips, tricks, and general health and wellness information mixed with her favourite recipes, day-in-the-life vlogs, personal journey, and more.
Dietitian Ranks BEST and WORST Weight Loss Tips
Video length: 14 mins
Instagram Fitness Influencers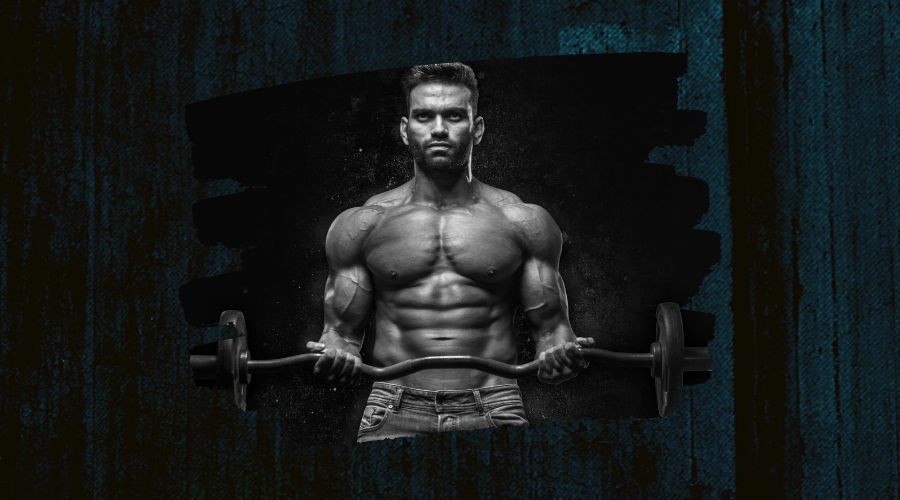 Many fitness influencers on Instagram share valuable insights about nutrition and how to manage your macros for optimal health and fitness. For instance, @evidencebased_training, an Aussie fitness and nutrition expert, regularly shares insights into how you can achieve your macro/calorie deficit and weight loss goals without depriving yourself of tasty meals.
Remember, while these influencers can provide excellent tips and motivation, it's crucial to understand that everyone's dietary needs are unique. For truly tailored advice, speak to a professional or take a nutrition course yourself!
| | | |
| --- | --- | --- |
| Name | Instagram Handle | Good For: |
| Adam Sullivan | Evidence Based Training | People new to macros and calorie countingMeal plans/day-on-a-plate videosTransformation posts/videosTraining advice |
| Dez Cerimagic | Aussie Fitness | Calorie-friendly (but delicious) mealsJunk food dupes (like a KFC burger, but make it healthy) Meal prep hacks/tips |
| Sean Casey | SCaseyFitness | Simple recipes and fitness tipsInformational videos on calorie counting for beginnersFat loss tips & tricks |
| Charlotte Martin | Nutrition Daily | Plant-based recipesScience-backed nutrition adviceDaily nutrition tips & meal prep hacks |
| Bec Miller | Health with Bec | Geared towards weight loss for womenInspiration/transformation picsRecipes/tips for people who are gluten/dairy sensitive |
| Nina Gelbke | Naturally Nina | Science-backed nutrition informationHigh protein plant-based recipe ideasLearning how to have a better relationship with food |
| Liz High | Liz Bites Back | Weight loss help without restrictionsHigh protein recipe inspoRealistic full day of eating videos |
| Cristina Oleszkiewicz | Nourish With Cristina | Meal prepping hacks & tipsWoman-focused weight loss adviceHealthy food shopping on a budget |
| Jono Steedman | Jono Steedman | Bit-sized informational videos on all things fitness & nutritionScience-backed nutrition adviceOnline nutrition programs |
| Martin MacDonald | Martin Nutrition | Clinical performance nutritionist adviceFact-based nutrition & fitness videos for beginners Holistic approach to health and wellness for men and women |
Online Short Courses & Micro-Credentials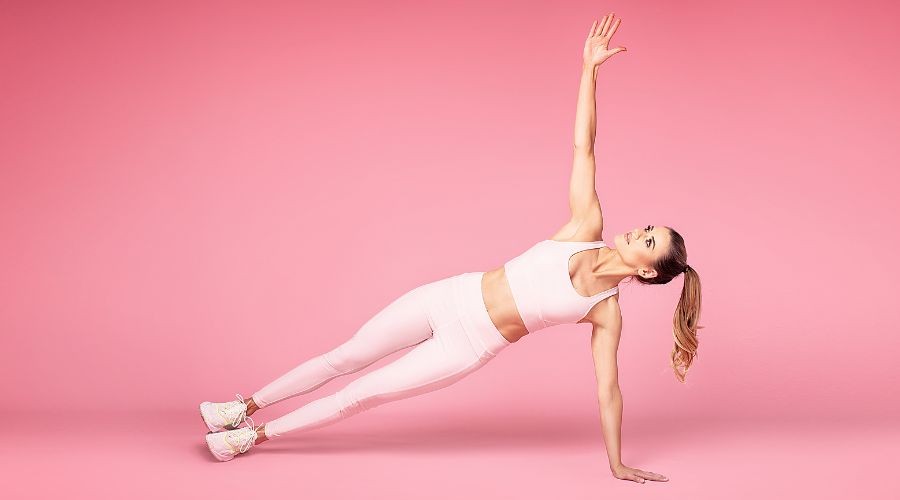 Many Australian platforms offer short online courses on nutrition. Websites like Online Courses Australia, Udemy, Training.com.au and Health Academy Australia have comprehensive courses ranging from Nutrition Basics to Advanced Human Nutrition. These courses provide a more structured and detailed look at nutrition and macros than you might get from casual browsing on YouTube or Instagram.
Course
Outline
Provider
Cost
Diet And Nutrition Coach Certification: Beginner To Advanced
✔️Earn your CPD Certificate
✔️Design weight loss & muscle growth diets
✔️Help others lose fat & build muscle
✔️Assess clients and determine fitness levels
✔️Understand the fundamentals of proper nutrition
✔️Build and grow a coaching business (online or in person)
Udemy
$39.99
Personal Training and Nutrition Business Bundle
✔️Understand the fundamental principles of nutrition, including assessing a person's current diet and writing meal plans.
✔ ️Gain insights into specialised diets such as carbohydrate loading, intermittent fasting, and the ketogenic diet, as well as the role of supplements in sports and health.
✔️Develop essential business and marketing skills to begin and run a successful fitness business.
✔️Master exercise programming and instruction, including assessing client needs, designing exercise programs, and instructing specific population groups in strength and conditioning.
✔️Acquire in-depth knowledge about health screening, injury management, and programming for strength and conditioning while understanding key aspects of the fitness industry, including employment agreements and heart rate variability.
Online Courses Australia
$1299
Certificate in Human Nutrition
✔️Develop a solid foundation in human nutrition, understanding its essential role in promoting overall health and well-being.
✔️Gain comprehensive knowledge of how food interacts with the human body and its impact on various aspects of nutrition.
✔️Acquire the necessary skills to work as a qualified Nutritional Advisor, Nutrition Coach, or establish a Nutritional Consultancy Service.
✔️Explore diverse career opportunities, including Health Coach roles in gyms, spas, wellness centres, pharmacies, and more.
✔️Possess the expertise to offer complementary services to alternative therapists, fitness trainers, natural therapists, and other health professionals, making a positive impact on clients' lives as a fully insured Nutritional Advisor.
HealthCourses.com.au
$1400
Natural Health (Nutrition) and Business Certificate
✔️Cultivate a passion for nutrition and health, and develop the desire to assist others in planning their diets.
✔️Acquire a solid foundation in nutrition and food science, coupled with basic skills for starting a small business.
✔️Gain scientific knowledge and practical methods to optimise personal health and support others in achieving the same.
✔️Understand the role of energy, proteins, fats, carbohydrates, vitamins, and minerals in nutrition and recommended intakes.
✔️Learn to create meticulously crafted meal plans and diets to meet individual nutritional needs.
Training.com.au
N/A
Food & Diet Foundations
✔️Learn about essential nutrients and their impact on the body, popular diets, sports and performance nutrition, gut health, and strategies for healthy eating.
✔️Discover how to individualise and adapt nutrition throughout life for lasting health benefits.
Ullelo
N/A
Accredited Qualifications
If you aspire to transform your passion for nutrition into a career or seek a formal education in the field, Australia's TAFE institutions and some universities offer nationally recognised training. With programs like Certificates and Diplomas in Nutrition, you can acquire a deep understanding of nutrition and diet principles.
Course
Outline
Provider
Cost from*
Diploma of Nutrition
Gain an introduction to health science and solid foundation in human nutrition.

Explore the relationship between nutritional intake, the maintenance of health and the development of disease.Create basic dietary plans for all life stages including fitness and weight loss.

Learn about the influence of society and culture on our dietary intakes.Understand and apply evidence-based practice and critical enquiry.
Torrens University Australia
$21,238
Diploma of Nutrition Science
Prepare for a career in nutrition, contributing to the health and well-being of individuals and communities globally.

Gain credit for the first year of study and the opportunity to progress to the second year of the Bachelor of Nutrition Science or other health science bachelor degrees at ACU.

Acquire academic skills and university experience essential for success in advanced tertiary study.

Receive personalised support and guidance throughout your university journey, ensuring a smooth transition and access to various student services to facilitate your academic success.
Australian Catholic University
$7,774
Graduate Certificate of Human Nutrition
Gain an introduction to advanced nutrition studies through the Graduate Certificate of Human Nutrition.Develop an understanding of human nutrient requirements across the lifespan, including macro and micronutrients.

Prepare for further postgraduate studies in the field of human nutrition.Shape nutrition discussions with an informed voice, drawing on knowledge from various related disciplines.

Access evidence-based knowledge to combat the dissemination of nutrition misinformation and provide reliable, trustworthy information to the public.
Deakin University
$14,800
Certificate IV in Allied Health Assistance (Nutrition and Dietetics)
Communicate effectively to work in health and community servicesRecognise healthy body systemsInterpret and apply medical terminologyApply safe work practicesUnderstand legal compliance issues affecting the industry
TAFE NSW
N/A
University Degrees
If you really want to become an expert on all things nutrition, why not complete a Bachelors or Masters degree? Several Australian universities offer degrees in Nutrition and Dietetics. Schools like the University of Sydney and Monash University provide courses that combine the science of nutrition with practical skills in dietetics. These courses are perfect for those interested in a deep dive into the world of nutrition and macronutrients.
Course
Outline
University
Cost
Bachelor of Nutrition/Master of Dietetics and Food Innovation
Develop a comprehensive education in nutrition, health, and food systems for building healthier communities.

Acquire interdisciplinary knowledge spanning agriculture to inclusive eating practices, opening career opportunities in health and non-health industries.

Apply food and nutrition science in dietetics to optimise health and prevent chronic diseases.Explore food innovation's impact on the food value chain, addressing equity and sustainability challenges.

Gain a competitive advantage with a bachelor's and master's degree, pursuing clinical, food sector, consulting, research, and government roles to improve public health.
UNSW
$41,500
Bachelor of Health Science (Clinical Nutrition)
Consult with the public under guidance of experienced clinical nutritionists.Understand the therapeutic use of clinical nutrition in the prevention and treatment of various health conditions.

Take an evidence-based approach to the science of food and how it can be balanced to nurture good health.

Know dietary requirements throughout the lifespan and the impact of deficiency and nutritional interventions.
Torrens University Australia
$74,880
Bachelor of Nutrition Science
Understand the importance of nutrition for growth, development, and preventing chronic diseases throughout life.

Differentiate between nutritionists and dietitians, comprehending their roles in public health and personalised health improvement.

Gain a strong foundation in nutrition science, food chemistry, biochemistry, and metabolism, along with training in nutrition research.

Apply knowledge to community settings, contributing to better nutritional standards, research, and health support through improved nutrition.

Prepare for further studies in the Master of Nutrition and Dietetics to become an Accredited Practising Dietitian.
University of Wollongong Australia
$49,392
Bachelor of Health Science (Nutrition and Exercise)
Understand the impacts of food, nutrition, health, and exercise on biological, psychological, and social aspects of life.

Explore diets and lifestyles for optimal health and understand the connections between nutrient intake, energy output, and obesity.

Learn about the relationship between nutrition, diet, physical activity, and lifestyle changes.

Discover methods to enhance physical performance for healthy, active individuals.
University of South Australia
$72,600
Master of Dietetics
Understand the medical aspects of diseases that involve a dietary component in prevention or treatment.

Acquire the knowledge and skills to provide medical nutrition therapy and public health nutrition programs to diverse individuals and groups.

Study specialised topics in medical nutrition therapy, counselling, and food service.Gain practical experience through placement units in various settings, including hospitals, communities, aged care, and food service.

Conduct an independent research project relevant to nutrition and dietetics.
Curtin University
$48,142
Master of Dietetic Practice
Gain expertise in Dietetic Practice, applying the science of food and nutrition to enhance the health and well-being of individuals, communities, and populations.

Engage in a comprehensive 2-year full-time program combining theory and practical placements in various dietetic practice areas.

Develop proficiency in food and nutrition counselling for individuals, as well as education and capacity building with groups.

Explore public health nutrition, food production, and provision to diverse communities and populations.

Acquire skills in entrepreneurial dietetic practice, management, and research to drive innovation and contribute to the field of dietetics.
Australian Catholic University
$69,516
How Nutrition & Macro Knowledge Helps With Meal Prepping and Reaching Fitness Goals
Knowledge of nutrition and macros isn't just about knowing what's in your food. It's the key to unlocking your potential in achieving your health and fitness goals, whether that's weight loss, maintenance, or muscle gain. Understanding how different nutrients affect your body can help you create meal plans tailored to your specific needs.
For instance, if your goal is to build muscle, you'll want meals rich in protein. If weight loss is your target, understanding macros can help you create a calorie deficit while still ensuring you get the essential nutrients your body needs.
By incorporating this knowledge into your meal prep, you not only save time but also ensure every bite you take is a step towards your health and fitness goals. No more second-guessing or following generic meal plans. You'll be in the driver's seat of your own health journey.
FAQ
How can I learn more about macros?
From YouTube tutorials to online courses and even university degrees, there are numerous ways to learn about macros. Choose the method that fits your learning style and depth of interest, and you'll be well on your way to understanding macros in no time.
How do I learn macros for food?
Start by educating yourself about the different macronutrients: proteins, fats, and carbohydrates. Online platforms like YouTube, Udemy, and Instagram are great starting points. For more in-depth knowledge, consider taking an online course or even enrolling in a nutrition program at a university.
Can a nutritionist help me with macros?
Absolutely! A nutritionist can provide personalised advice based on your specific dietary needs and health goals. They can guide you on how to balance your macros and choose the right foods for your diet.
Take the Hassle out of Meal Planning with a Dedicated Meal Delivery Provider
Even with all the knowledge of nutrition and macros, meal prepping can sometimes feel like a chore, especially when life gets busy. That's where a dedicated meal delivery service can be a game-changer. Imagine having nutritionally balanced, delicious meals, crafted with the right macros, delivered right to your doorstep. Sounds good, right?
Whether you're aiming for weight loss, muscle gain, or simply maintaining a healthy lifestyle, there are meal delivery services in Australia designed to help you achieve your goals without the fuss of meal prepping. So why not give it a try? With a little help from the experts, achieving your health and fitness goals has never been easier (or more yummy).