💬 Interviews
Milton Mok From Lifestyle Meal Prep, Melbourne's Quiet Achiever Delivering Tasty Macro Controlled Fitness Meals
UPDATED ON Jul 12, 2022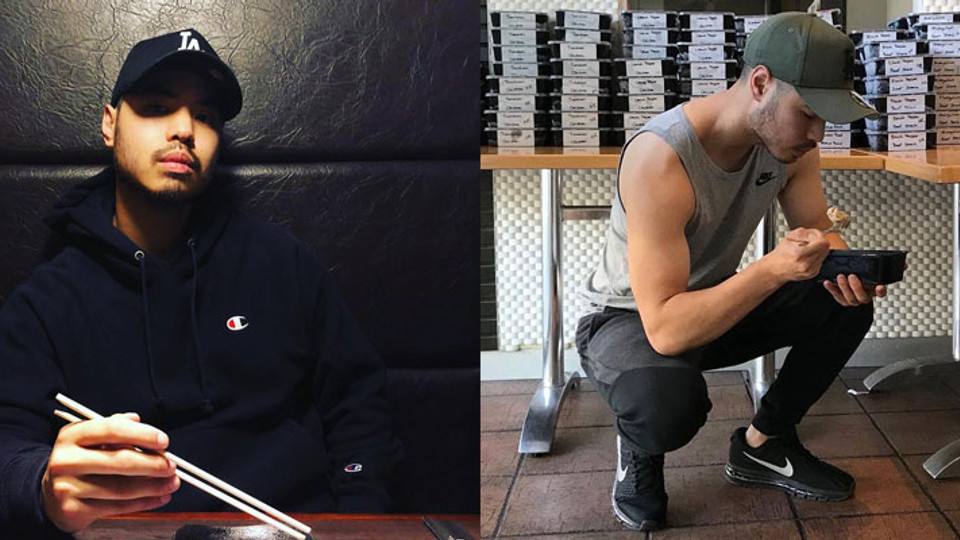 Milton Mok is the founder of Lifestyle Meal Prep, a meal delivery service based in Melbourne which I've many orders to since 2019.
What struck me as interesting about Lifestyle Meal Prep was their business operated solely from Instagram and Facebook, taking full advantage of social media and being very successful. So it was a delight for Milton to share how Lifestyle Meal Prep started and what makes Lifestyle Meal Prep the quiet achiever that it's become.
Thanks for your time Milton! How did you get started in the meal prep business? What key events led up to forming Lifestyle Meal Prep?
I have been working in our family owned restaurant since high school. Decided to take a few years off and was working in logistics. Being a gym and fitness addict, I was preparing my own meals and counting calories. Tried a few prepped meal businesses and nothing really hit my palate. Our company closed down and I thought, with the skills learnt from cooking in a restaurant, and logistics, I thought it was perfect to try start something new and bring on some unique flavours into the market.
One of the interesting things is asking customers to place orders via DM instead of an online form which goes against the grain from what other providers do – what was the thought behind using DM's over traditional forms?
We have built a lot of relationships with our customers via DM, it helped in a way where we could interact with our customers. It gave us easier access to ask questions and feedback which has helped our business grow. Since launching a contact form where orders can be placed, it did bring in more sales, but our busiest weeks ever, was all dealt via DMs. It is something we will continue using!
Personally I love the fact a rotational menu eliminates any indecisions around choice. Was that the intention over having a set menu a set menu people can pick from like other providers?
Thank you! A rotational menu is definitely a very unique module for us. We wanted the business to be as convenient as possible for our customers. We know people can be picky, that is why we have also added the extra hard work of allowing customisations to happen. Our goal is to have clients order within 3 minutes. As a previous consumer, sometimes it became overwhelming while choosing which meals to eat and ended up spending too much time.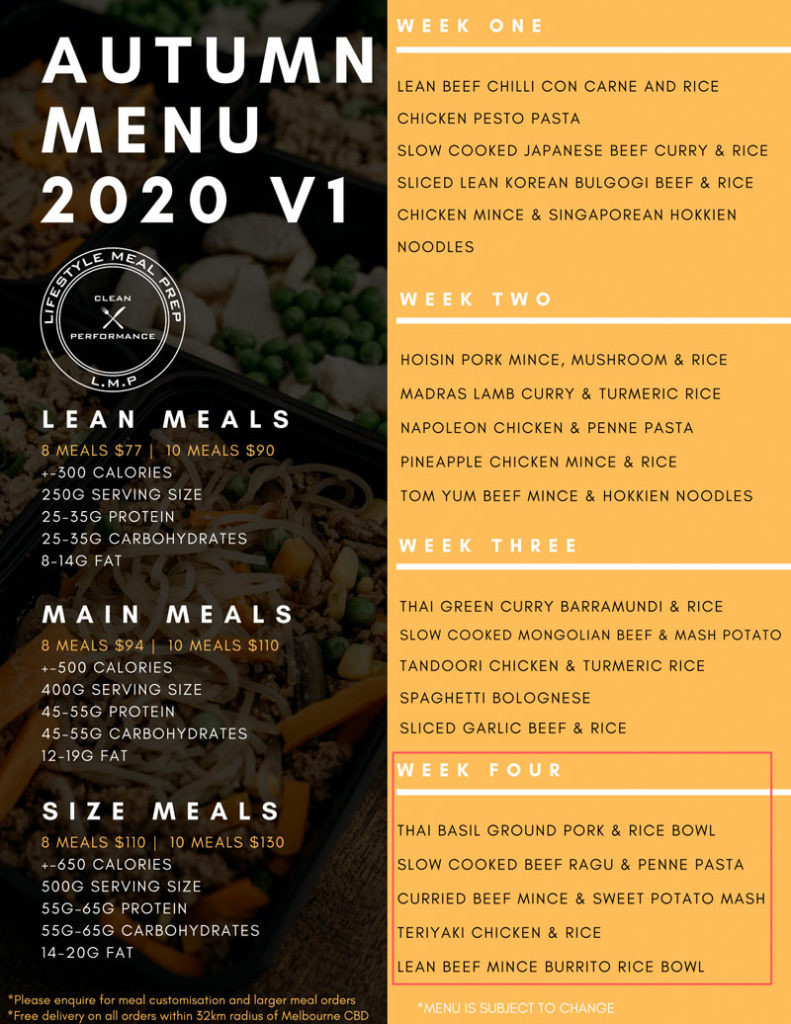 What goes into deciding new dishes to add? What's been popular amongst your customers, and what's your personal favourite?
There is definitely a long process when it comes to new dishes. Every ingredient has been chosen carefully so we can maintain as lowest calorie as possible, and that's the thing with cooking healthy meals.
One of the favourites I have to say, would be the Burrito Bowl. It has basically stayed on the menu for nearly two years now!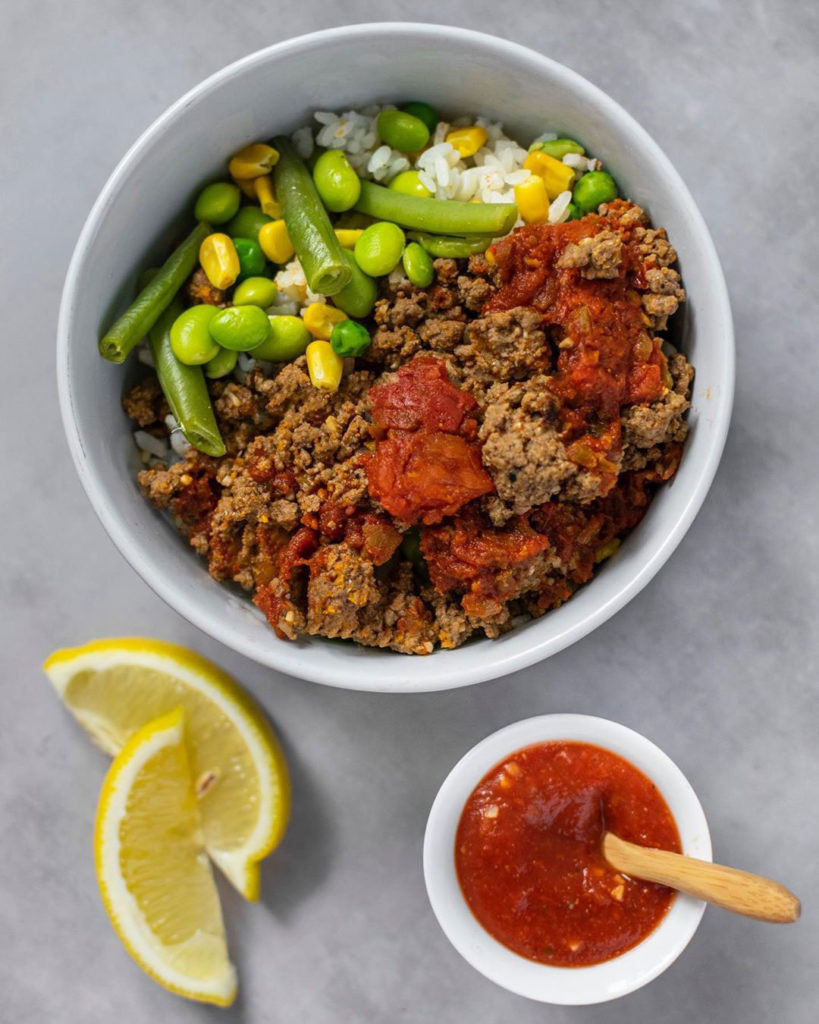 It was only this year you've launched your website – what's next for Lifestyle Meal Prep? Will you have recurring ordering, credit card processing, expanding to new cities etc?
We have been working on a better website, trying to implement newer payment and ordering systems. We have also just launched credit card and subscription service.
We are also in the works of having our own kitchen. Hopefully by mid year we can have 100% of the space to ourselves, which will allow us to have more time, more space, more storage which will help us grow.
After that we will look into other states and rural as well, also potentially other meal options (vegan, keto etc)
Talk us through how you source and prepare your delicious meals. Are there certain things you look for in the produce?
We have build great relationships with local butchers. Our business has very strict quality and macro controls in place. It's one of the most important aspects about our business. We want to stay as true as possible to the macros, that's why relationship with our butcher and quality of the produce is severely important. We generally order our produce after we receive orders. Produce takes a day to arrive and from then, we can cut, clean, prepare our produce.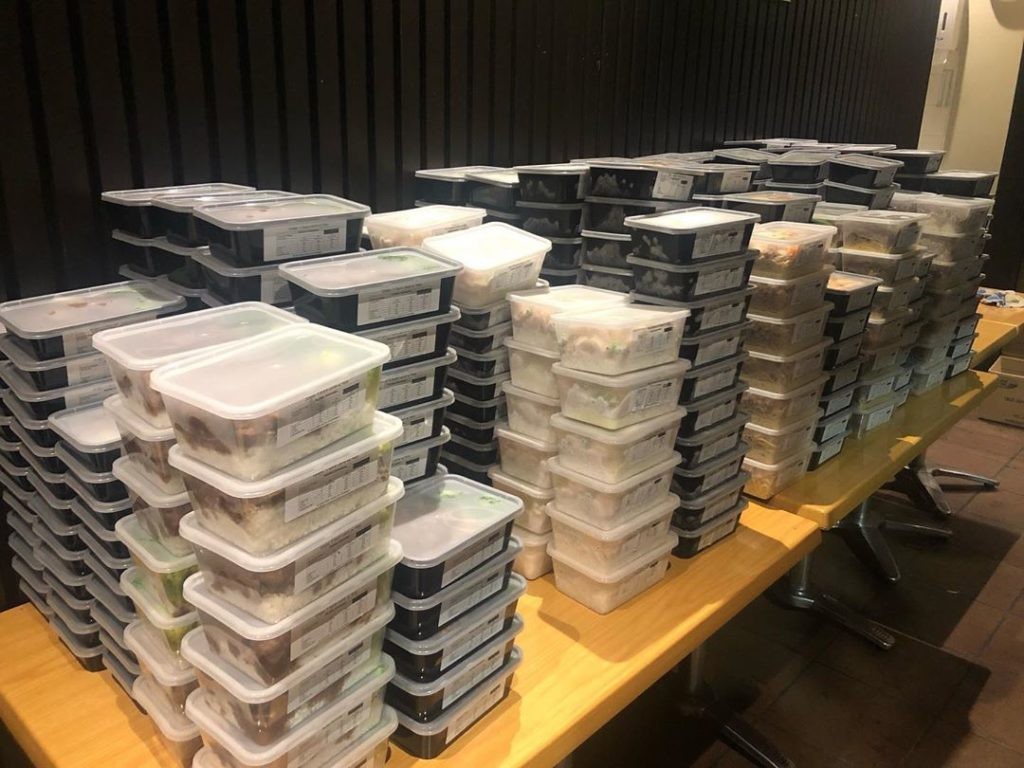 When it comes to your customers, what characteristics stand out? Why do you think they keep coming back to order?
Our core audience are generally from 25-35 year olds. People who like to eat healthy, or just have a busy lifestyle. Clients have told us that ordering from us, they feel homey with our meals. In a way, they don't feel like they are eating factory made meals which really sets us apart from other providers. Our meals definitely are enjoyable, clean and full of unique flavours, which is why I believe people choose us over others. Some clients have also mentioned to us, that other provider meals aren't as well controlled with macros compared to us.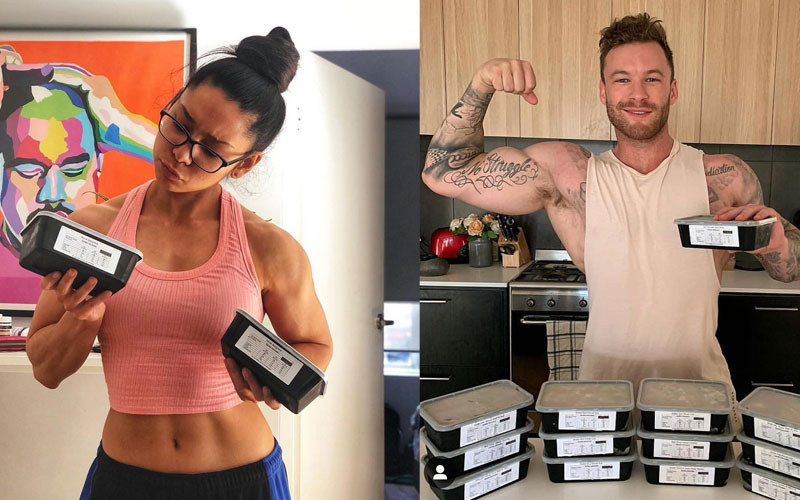 What's the biggest misconception you think when it comes to LMP and meal prep companies in general?
One misconception is that people generally don't understand how hard it is to provide well controlled macro meals, at the same time, being delicious, easy to eat, and provide variety so people don't get bored. If our goal was to produce easy meals without being macro controlled, then we will have a ton of ideas, but that's not our aim.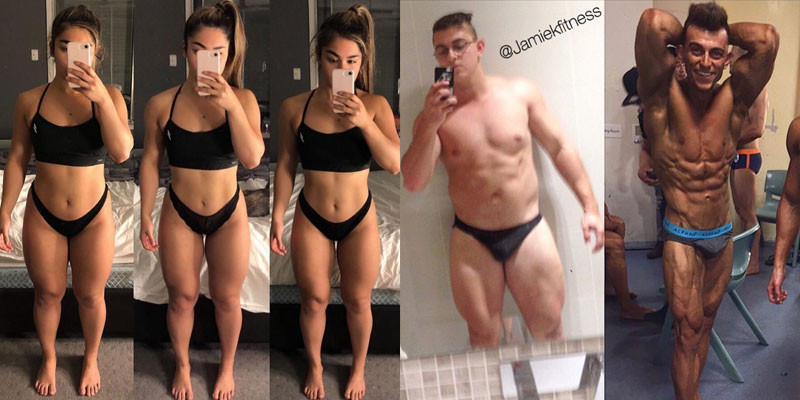 Want to try Lifestyle Meal Prep? Have you tried them?
Head over to their Instagram to start your ordering process. Don't forget to mention the exclusive code to receive a discount! If you've tried Lifestyle Meal Prep please help them by leaving a review here.