📕 Guides
How To Clean A Protein Shaker To Get Rid Of That Gross Smell
If you find yourself wanting to bin your protein shaker bottles because of the horrible stale milk and sweat type smell, then this is for you.
UPDATED ON Jul 12, 2022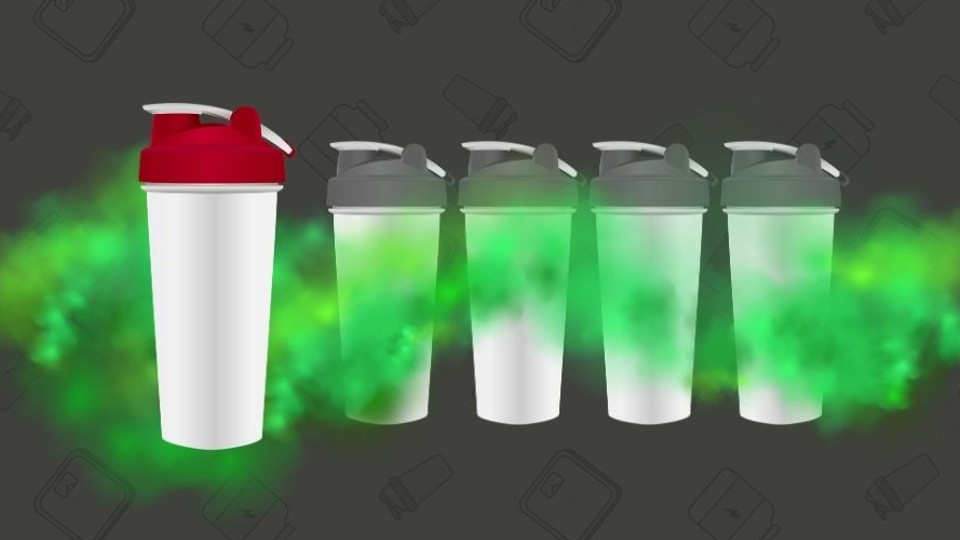 Why does it stink?
It goes without say but the best way is to make sure it's cleaned properly straight away.
If you can't wash it immediately after finishing your shake, try to leave the cap open when it's just sitting there dirty. If you close the cap it gets 100x nastier.
Tips on washing shakers properly
Don't use abrasive sponges on plastic shaker bottles. It scuffs the inside creating more pours which proteins cling onto that form bacteria which is where the smell comes from.
Wash with lukewarm water and detergent and make sure you get around the cap seals as that's where residue can build up.
After you wash it, don't put the lid on until it's completely dry.
Why lukewarm water: Proteins can get burned stuck if you use hot water immediately. This is why you use cold water to wash away blood.
If you can't wash it immediately
Assuming this has happened to everyone. You forget to clean out your protein shaker bottle and it smells awful.
Reddit users have reported success leaving the shaker in the freezer overnight with some water after washing it. This supposedly kills the bacteria that produces the smell.
More extreme remedies include:
Cleaning it with vinegar + baking soda
Using 1/4 of a Milton tablet (used to sterilise baby bottles, so it should kill the bacteria)
Letting it soak overnight with a bit of white vinegar + water (however apparently it may end up smelling like vinegar afterwards)
Soaking it in bleach for about 10 mins and wash thoroughly. Keyword: thoroughly.
Get a better shaker
One of the key issues seem to be the plastic can scruff when cleaned making it easier to absorb odour. So the solution could be just use another type of shaker.
Metal shakers (ie martini shakers)
Glass jars (ie mason jars)
Double insulated
Republik Premium Stainless Steel Protein Shaker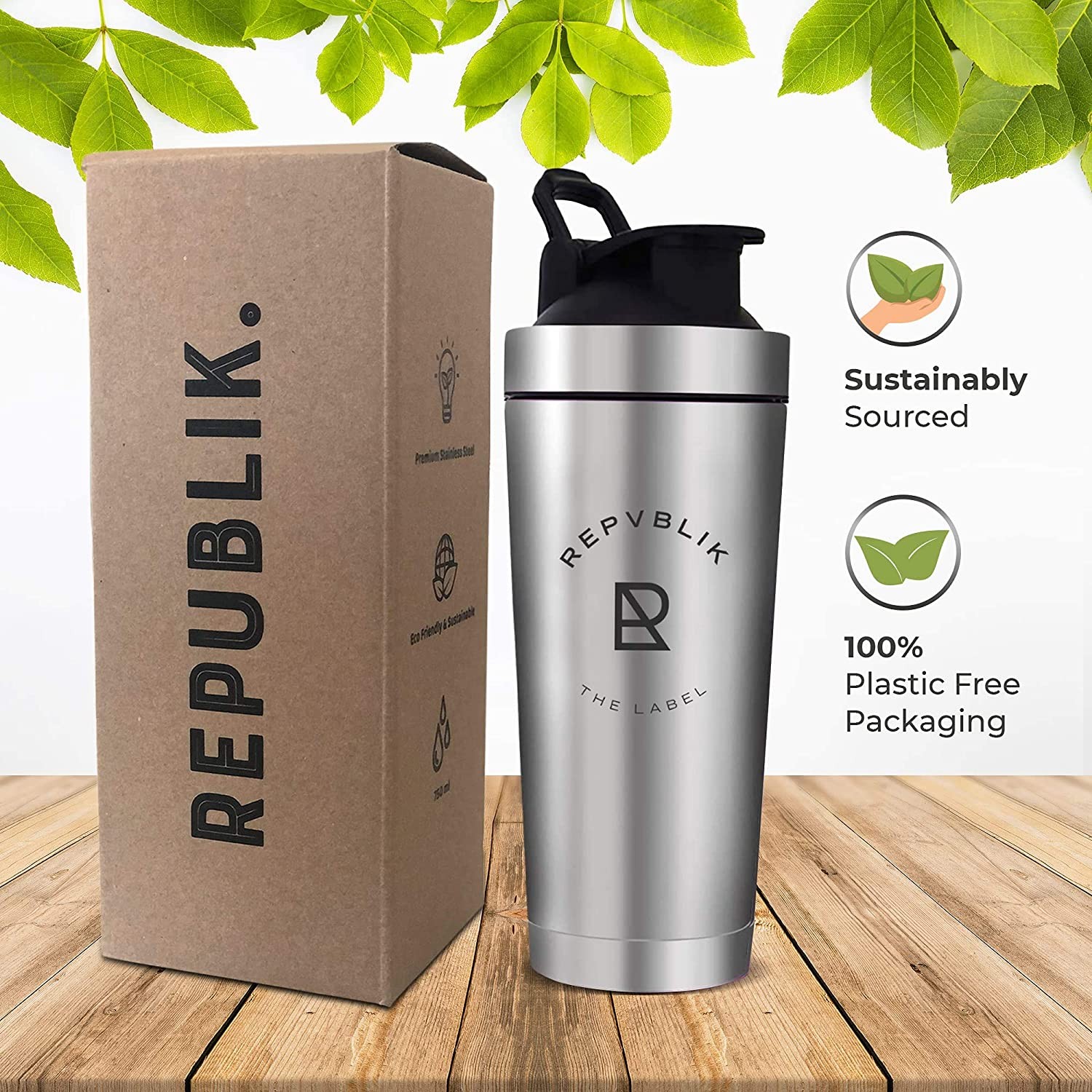 Material
18/8 food-grade stainless steel & BPA free materials
Colours
Silver, Ocean Blue, Seafoam, Blush
Pros & Cons
What's good?
High quality and durable
Keeps drinks cold for up to 12 hrs
Doesn't retain smells
What's not so good?
Cap doesn't have the 'snap' feeling when closing
The added advantage of having an insulation shaker bottle is you can keep the water cool if you enjoy your protein shakes cold. It doesn't retain any smells like the plastic ones do so all you have to do is give it a good rinse and you're good to go.
This product only seems to be available on Amazon AU but it's rated highly!
Mason Jar Flip Cap Lids
Material
BPA free material
I don't own these personally but these seem kinda neat if you have mason jars already and want to use them as protein shakers / bottles too. They have integrated silicon seals which helps make them air tight and leak proof.
Remember, things that make the smell worse:
Using milk instead of water
Not cleaning it straight away
Not cleaning it straight away with the cap on