📕 Guides
The Best Kitchen Scales You Can Buy Online For Meal Prep
A weighing scale is an indispensable part of any kitchen. This guide will help you know what to look for when buying one. Plus, we share with you the best options that are available to Australia.
UPDATED ON Aug 09, 2023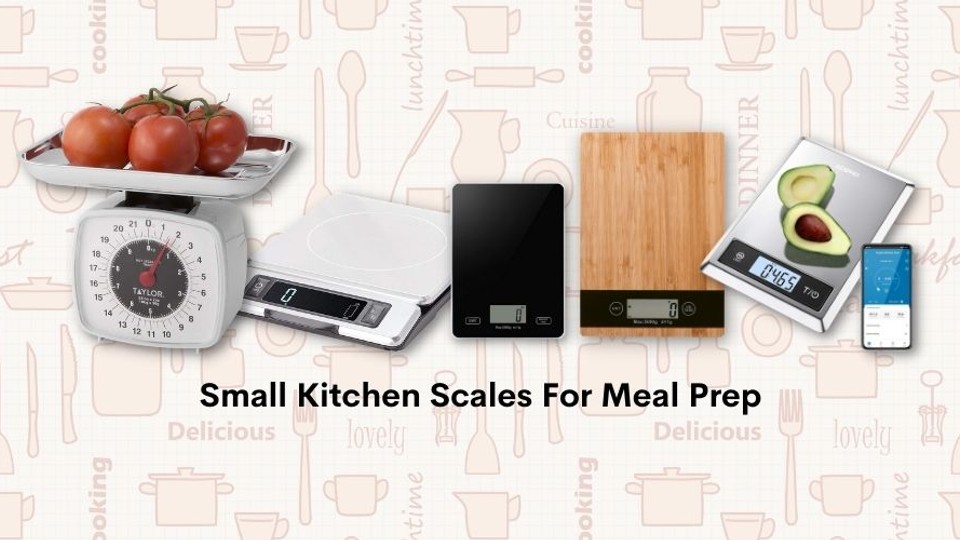 Whether you're new to cooking or a master in the kitchen, a weighing scale is one of the kitchen tools that you shouldn't be caught without. Get the ingredient measurements wrong, and you'll likely mess up the entire recipe. A kitchen scale ensures accuracy and consistency, as well as reduces prep and cleanup time.
Editor's Note: At mealprep.com.au, our mission is to keep you updated and informed about the best products that will make your meal prep life a breeze. We constantly monitor and update our product recommendations to ensure we're offering the latest and greatest options available. Whether it's the latest innovations or better alternatives that hit the market, we've got you covered.
Best Kitchen Scales
Features to Look for When Choosing a Kitchen Scale
Type
Should you go for a modern digital scale or an old-school mechanical one? It all depends on your needs and preferences. Digital scales are more precise, while mechanical scales are better for weighing larger quantities. Both types, however, will get the job done.
Capacity
Most of the scales we recommend have a 5-kilogram maximum weighing capacity, which is enough for the average home kitchen.
Storage
Mechanical scales tend to be bulkier and take up more counter space, whereas digital scales are usually flat and can be stored away easily. Some also have a hole in the back so they can be hung on the wall.
Unit Conversion
It goes without saying that stopping in the middle of prepping to do some math is a big hassle. Many digital scales come with a unit conversion function to help you avoid this.
Tare
The tare function resets the scale to zero and subtracts the weight of the bowl from the total measurement, so you get only the weight of the ingredients.
Display
Having a display that's easy to read and doesn't get covered easily is important on both digital and mechanical scales. Look for one with large and clear numbers, and a contrasting colour needle if you're opting for a mechanical scale.
Price
Kitchen scale prices range from around $10 to over $100, so there's something for every budget.
If you're having a hard time deciding which kitchen scale to get, check out our recommendations below. Here are five of the best kitchen scales available to Australia.
Best Overall
OXO Good Grips Everyday Glass Food Scale
Capacity
5 kilograms / 11 pounds
Product Dimensions
28.8 x 19.71 x 3.4 cm
Pros & Cons
What's good?
Zero function for taring the scale before weighing additional ingredients
Glass platform resists stains and wipes clean
Cost-effective
Best Digital
RENPHO Digital Food Scale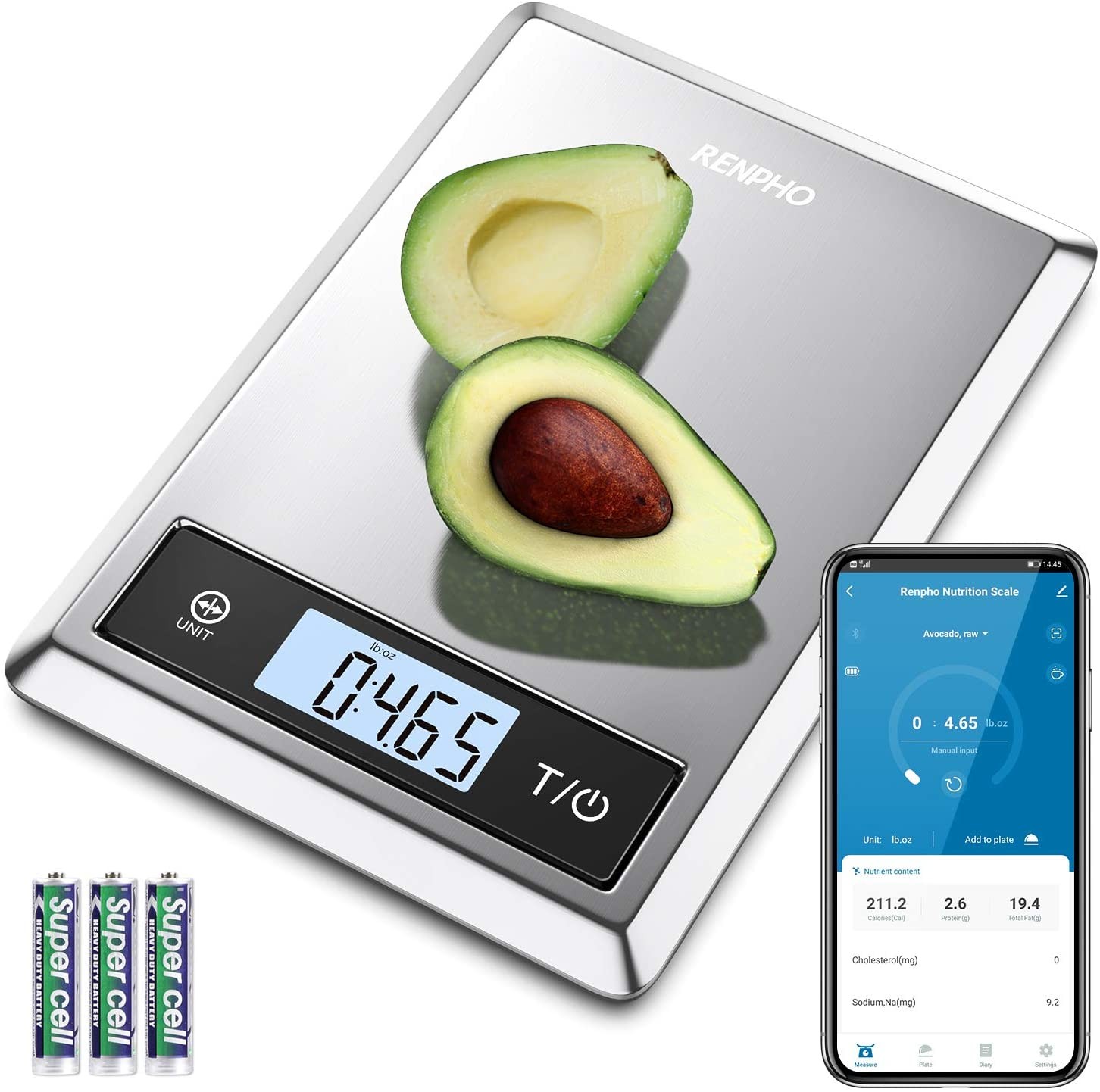 Capacity
5 kilograms / 11 pounds
Product Dimensions
23 x 15.8 x 1.7 centimetres
Pros & Cons
What's good?
Pairs with a nutrition app
Large stainless steel platform
Auto-off function
What's not so good?
Does not recognise non-US food products
More than just a kitchen scale, the RENPHO Digital Food Scale also functions as a nutrition scale and coffee scale. Compatible with the Genecc app, this versatile product helps you keep track of your carb and caloric intake. And if you're a coffee lover, the coffee timer feature allows you to brew the perfect cup of joe to start each day.
With five weight units, you can easily switch from pounds to grams and more while preparing your healthy meals. After cooking, you can simply wipe down the fingerprint-resistant, food-grade stainless steel platform before putting it away. The RENPHO Digital Food Scale comes with a quick start guide and three AAA batteries.
Best Mechanical
Taylor Precision Products Kitchen Scale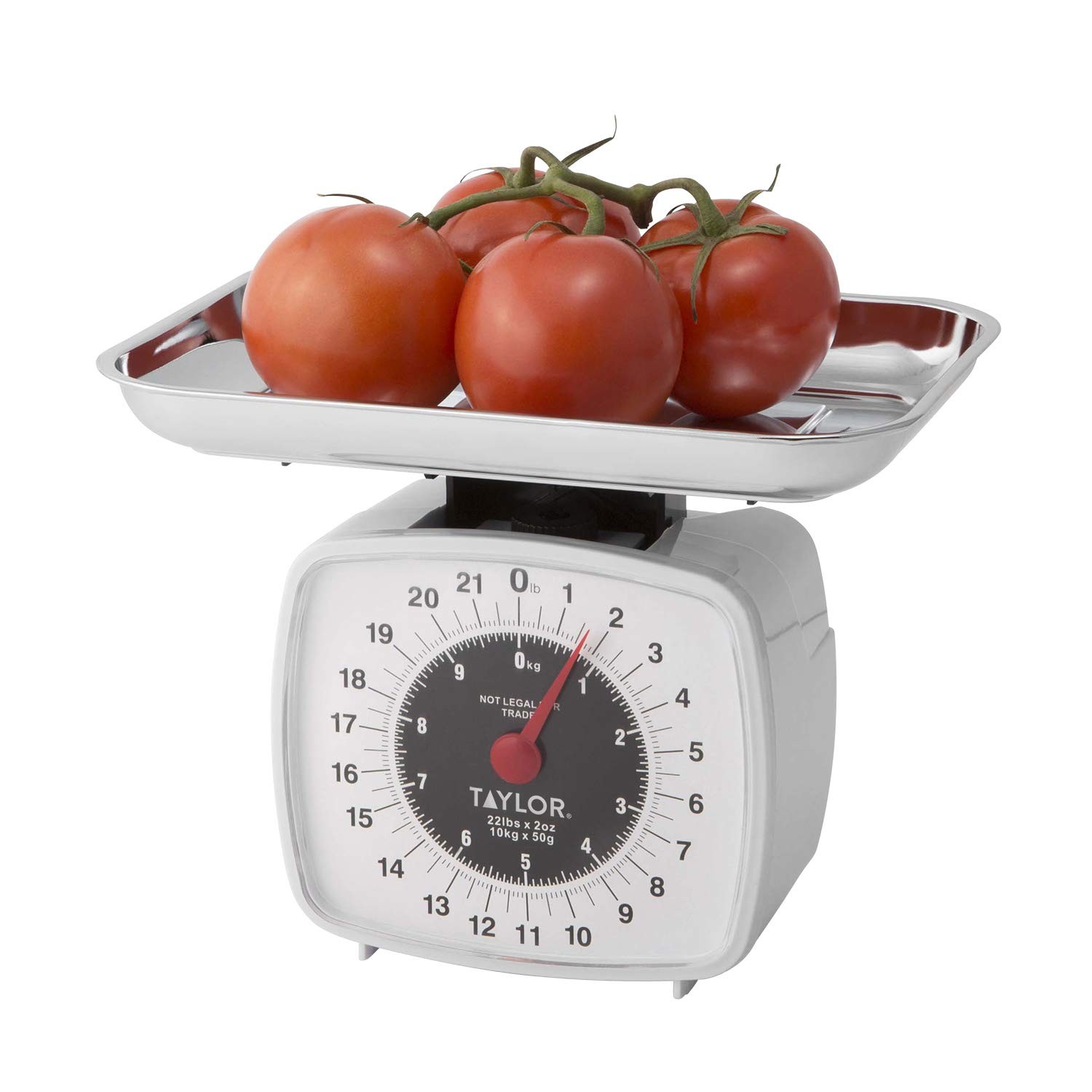 Capacity
11 kilograms / 22 pounds
Product Dimensions:
26 x 18.7 x 10.5 centimetres
Pros & Cons
What's good?
High capacity
Oversized stainless steel tray
Durable
For a good old-fashioned mechanical scale, look no further than the Taylor Precision Products Kitchen Scale. This no-frills model comes with a large, dishwasher-safe stainless steel tray that lets you weigh a variety of items, from cooking ingredients to garden yields. You can even measure wet ingredients thanks to the tray's raised and sloped edges. 
Reading measurements won't be a problem either, with big numbers and an angled red dial protected by a scratch-resistant, crystal-clear lens. The Taylor Precision Products Kitchen Scale has an impressive capacity of 11 kilograms, making it a great choice for the serious home chef.
Best Affordable / Compact
Ataller Digital Kitchen Scale
Product Dimensions
21.49 x 18.42 x 1.78 cm
Pros & Cons
What's good?
Cost-effective
Can weigh up to 10kg
Quality 304 stainless steel
What's not so good?
Reading can sometimes be inaccurate
For a cheap but effective food scale, check out the Ataller Digital kitchen scale – your versatile kitchen companion with four different modes for easy unit conversion (g, lb:oz, oz, and ml). Whether it's food or liquids, this scale is perfect for all your daily baking and cooking needs. Its 4 high precision sensors guarantee accurate measurements, ranging from 5g/0.1lb/0.1oz to 10kg/22lb/353oz, giving you the flexibility required for any culinary adventure. Plus, the Tare function allows you to conveniently weigh liquids or small items in a container by zeroing the scale before adding your ingredients. The large LCD screen makes reading easy, and with the auto-off feature, you can conserve battery life. Crafted from 304 food-grade stainless steel, this scale not only looks stylish but also wipes clean with ease, making it a top-notch choice for your kitchen endeavours.
Best Aussie Brand
Godenzi Kitchen Scale
Capacity
5 kilograms / 11 pounds
Product Dimensions
19.8 x 14 x 2.7 cm
Pros & Cons
What's good?
Durable stainless steel
ClearCoat for added scratch resistance
1-year replacement warranty
What's not so good?
Auto turn-off is after 60 seconds
The Godenzi stainless steel kitchen scale is an Aussie-made compact food scale. Featuring hydroweight technology and proprietary ClearCoat, this scale outperforms the competition without scratching or rusting. Designed with 4 high-quality precision strain gauge sensors, this scale measures to 0.1g and can handle up to 5kg/5000g. It's equipped with a backlight for low-light reading and offers 7 units of measure. Lightweight and compact for easy storage, it includes a tare function for precise measurements of multiple ingredients. You get also get a bonus eBook with 15 healthy recipes.
References
https://www.choice.com.au/home-and-living/kitchen/kitchen-scales/buying-guides/kitchen-scales
https://www.masterclass.com/articles/how-to-use-a-digital-kitchen-scale-benefits-to-cooking-and-baking-with-a-digital-scale