📕 Guides
The Best Home Gym Equipment for Beginners 🏋️‍♂️
Here's our top pick of the best home gym equipment for beginners – from treadmills to stationary bikes, to dumbbells and kettlebells and more.
UPDATED ON Nov 24, 2023
#

NAME
Price
From $38
$39
From $35
$112
$36
$112
$558
$1,995
$19
$20
$100
Starting a fitness journey? Setting up a home workout space is a smart, convenient move. Feeling overwhelmed by choices? We've got you.
Discover our top pick beginner gear – from dumbbell sets for strength training to heart rate-pumping cardio machines. These essentials will have you hitting your fitness goals faster than you can say "squat"! 🏋️‍♂️💨🚴‍♀️🌟
What is Essential Equipment for a Home Gym? 👟
If we had to narrow it down, here would be our top five types of home gym equipment for beginners:
Now let's break it down based on your goals.
Best Home Gym Equipment For … 💪🏻
Muscle Builders 💪🏻
Stay At Home Parents 👩🏽👨🏼
Outdoor Enthusiasts 🏃🏻‍♀️
Older Exercisers 👵🏻👴🏽
Adjustable Dumbbells
Kettlebells
Resistance Bands
Medicine Ball
Adjustable Bench
Yoga Mat
Kettlebell
Adjustable Dumbbells
Treadmill
Portable Bench
Kettlebells
Adjustable Dumbbells
Resistance Bands
Exercise Mats
Stationary Bike
Stability Balls
Adjustable Dumbbells
Wrist & Ankle Weights
Treadmill
Step Bench
Best Home Workout Equipment Australia 🇦🇺
Kettlebells – METEOR Essential Solid Cast Iron Kettlebell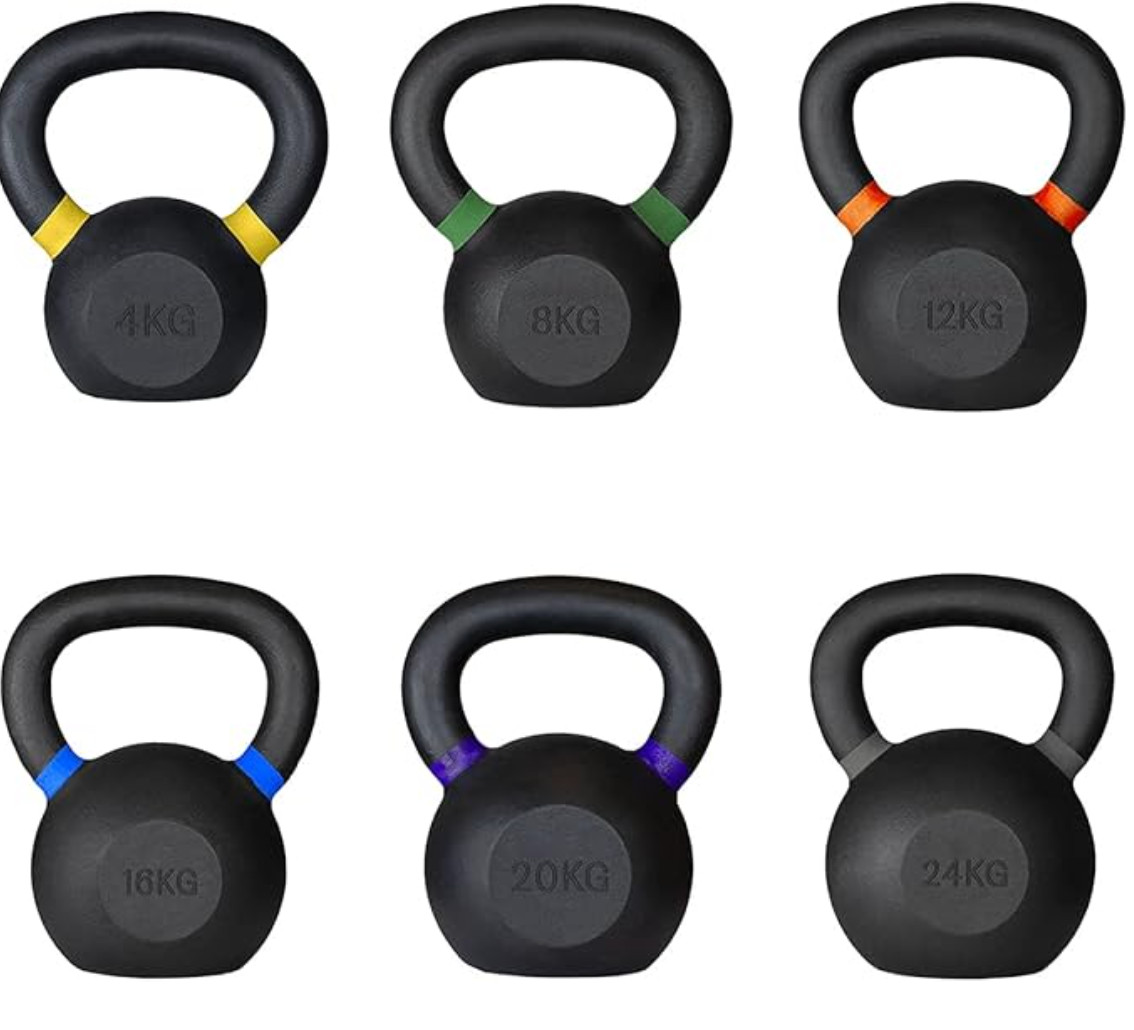 What's good?
Available in 8kg – 20kg
Durable cast iron material
Don't take up much space
Kettlebells are especially effective for working the muscles in the core, back, and lower body, such as the glutes, quads, and hamstrings. They can also be used for exercises that require dynamic movement like:
Resistance Bands – Meteor Essential Power Bands
What's good?
Budget friendly
5 bands for various intensities
Durable material
What's not so good?
Extra heavy may still feel too light for some
Resistance bands are lightweight, portable, and versatile, made of rubber and come in a range of resistances, from light to heavy. They're a solid choice for people new to strength training because they can provide a gentler introduction. They can be used for a variety of exercises that target different muscle groups like:
bicep curls
tricep extensions
shoulder press
Medicine Ball – Yes4All Slam Balls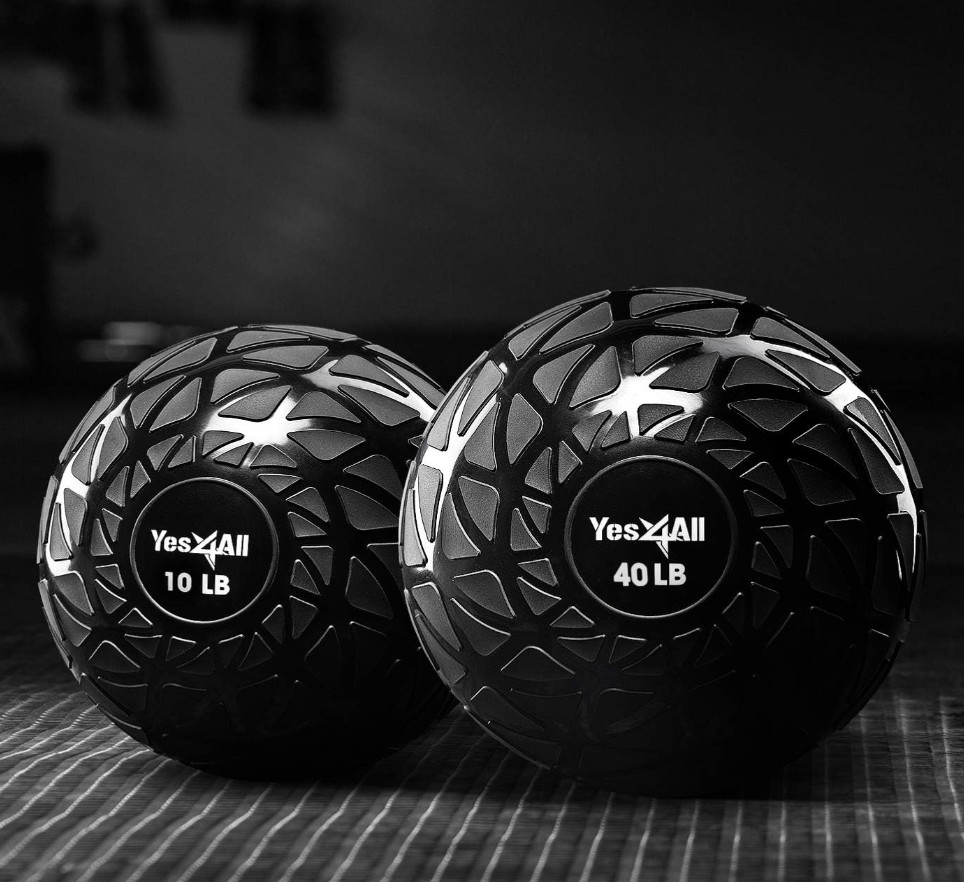 What's good?
Choose from 4.5kg to 18kg
Textured surface for secure grip
Comes in 5 colours
Durable enough for slamming
What's not so good?
Some customers say texture of ball is uncomfortable to hold
Medicine balls can be used for a variety of exercises that target different muscle groups, such as core stability, upper body strength, and lower body power. Some examples of exercises that can be done with a medicine ball include:
Russian twists
Chest passes
Squats
Lunges
Medicine ball slams
Box jumps while holding the ball
Adjustable Bench – PASYOU Adjustable Weight Bench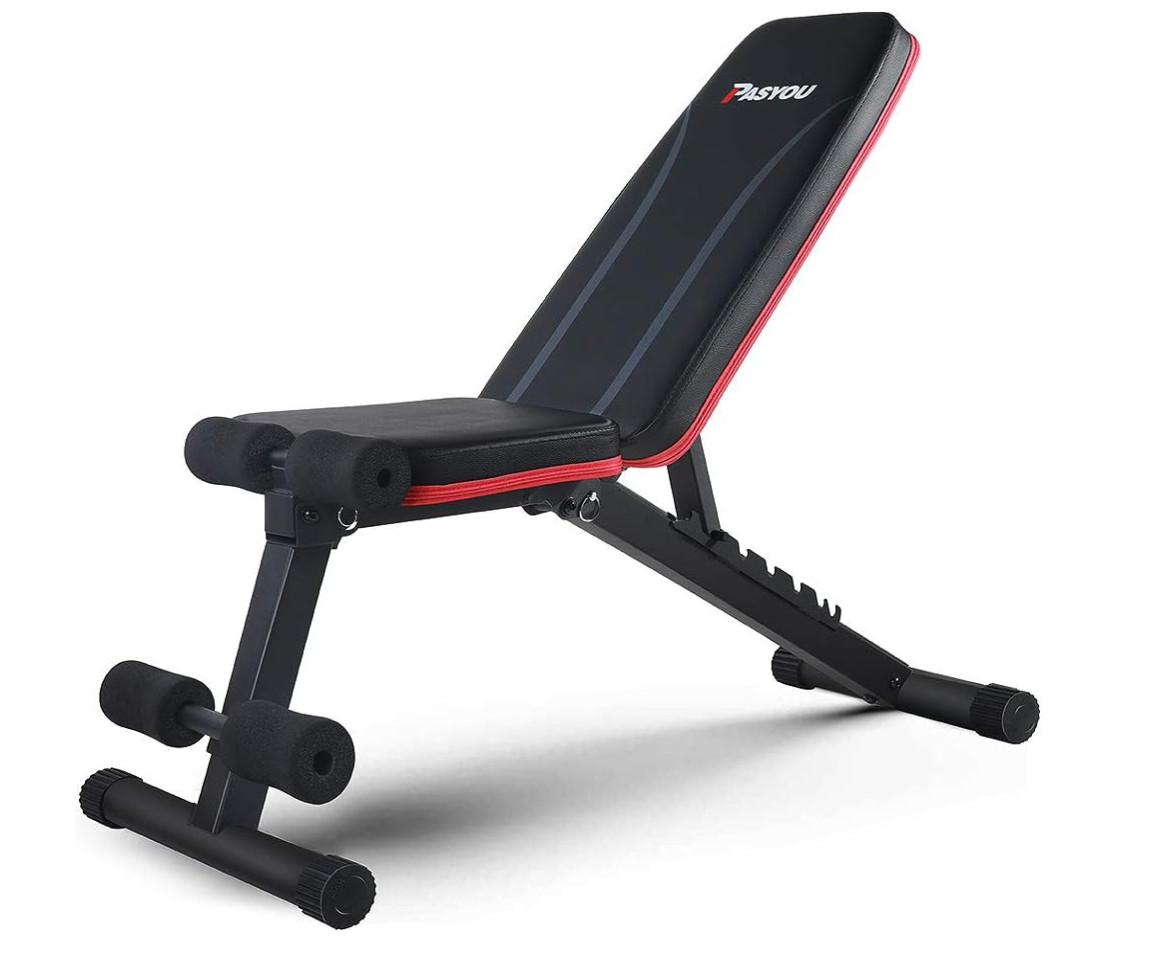 What's good?
Adjust to 7 different back positions
Heavy duty steel construction
Comes almost fully assembled
What's not so good?
On the heavier side at 12kg
A bench is necessary for home gyms. A portable bench is convenient because it can be easily moved and stored, making it a good choice if you have limited space in your home gym. It's also a good option if you plan on using it outdoors. Use a bench for exercises like:
dumbbell presses
flys
tricep dips
incline push-ups
step-ups
Yoga Mat – CAMBIVO Extra Thick Yoga Mat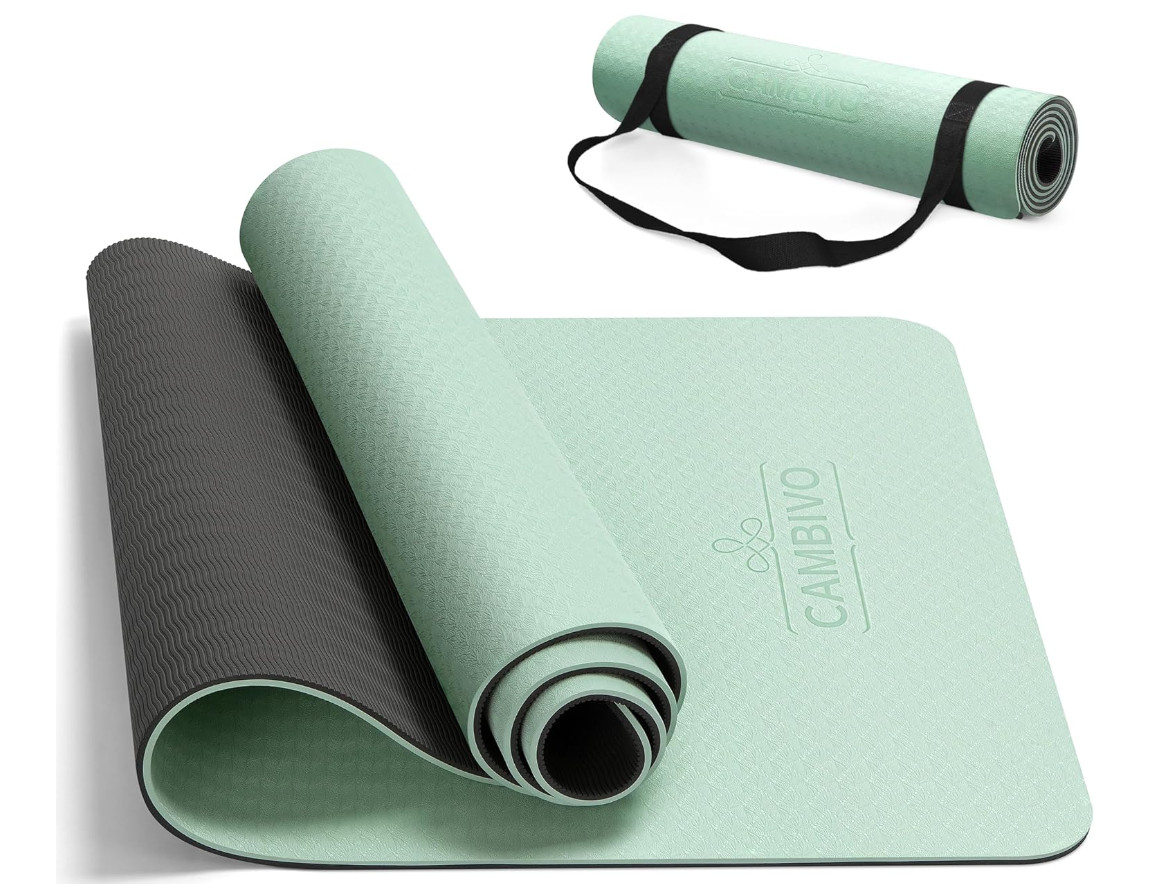 What's good?
Comes in 2 thickness options 6mm/8mm
Double sided no slip surface
Durable TPE material free from PVC and latex
What's not so good?
Some customers suggest grip could be better
A yoga mat is essential for at-home workouts – and it's not just good for a yoga workout. A yoga mat is also a good way to create a designated space for your workouts and help you stay focused and motivated. It's also great for:
pilates
stretching
sit-ups
planks
Adjustable Dumbbells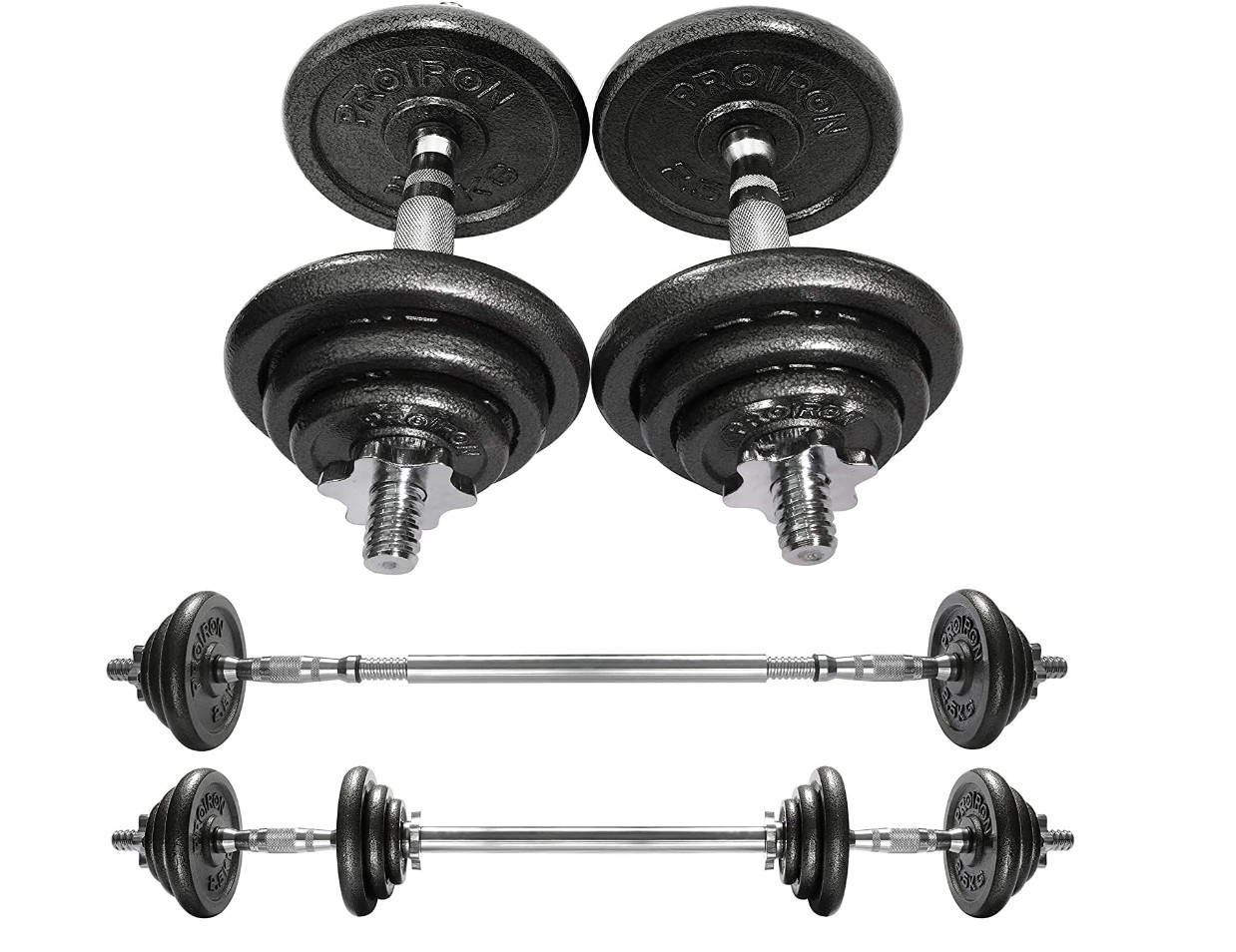 What's good?
Space saving design
Can be converted into barbell too
Durable cast iron material
What's not so good?
Take time to convert from dumbbell to barbell
Adjustable dumbbells are a top pick for your home gym, perfect for beginners to muscle building. They offer versatility, letting you tweak the weight for different exercises and fitness levels. They can be used for a wide range of exercises, including:
Bicep curls
Tricep extensions
Shoulder press
Chest press (on a bench)
Dumbbell fly, and more.
Treadmill – Sunny Health & Fitness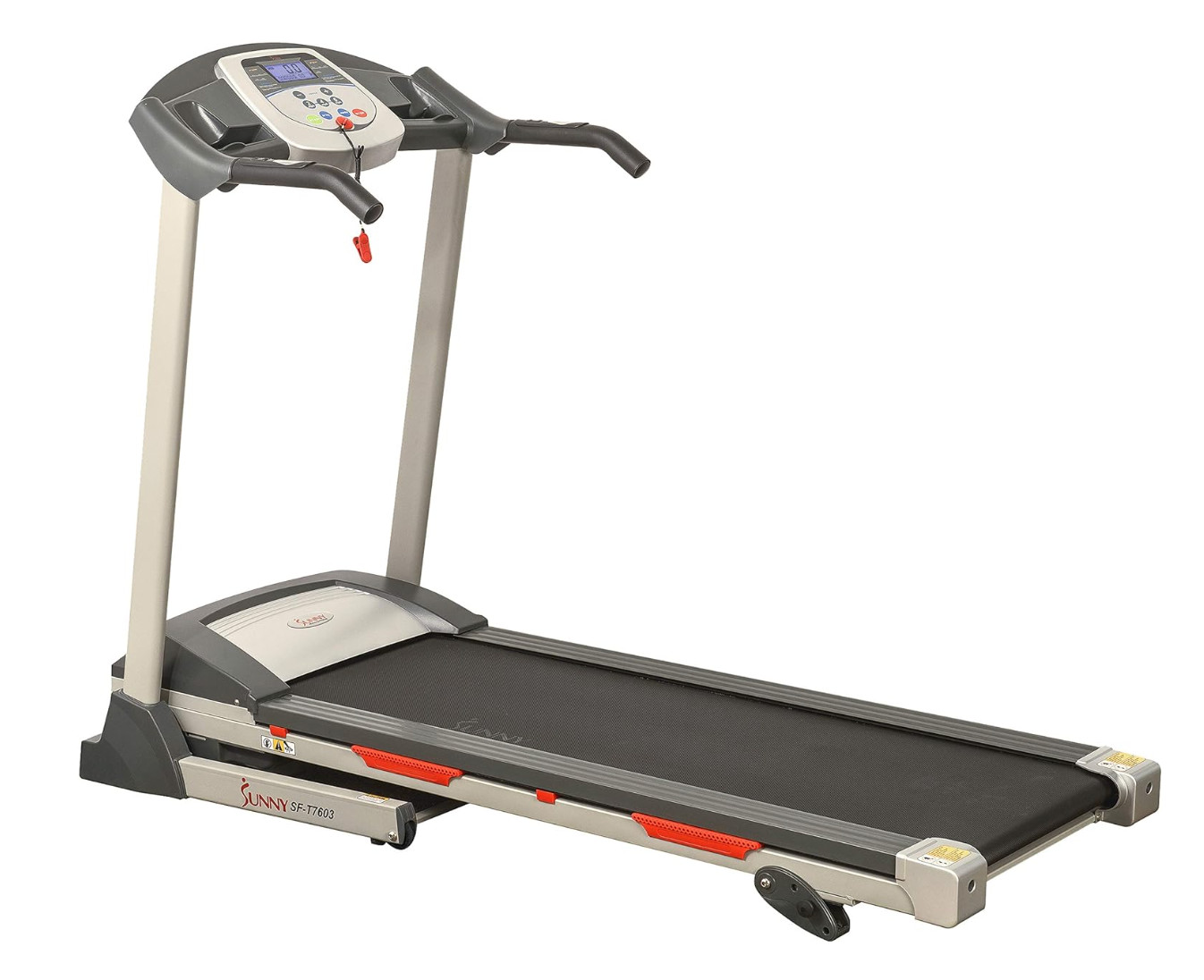 What's good?
3 levels of adjustable incline
LCD monitor and pulse grip
Easy to fold and unfold
A treadmill is a great way to get in cardiovascular exercise, allowing you to walk or run at your own pace, in your own time, and in the comfort of your own home. It's also a great option don't have the time or inclination to go to a gym, or if you live in an area with inclement weather. Treadmills are also a good choice for people who are new to running because they provide a soft surface and allow you to control your pace and intensity.
Stationary Bike – Concept2 BikeErg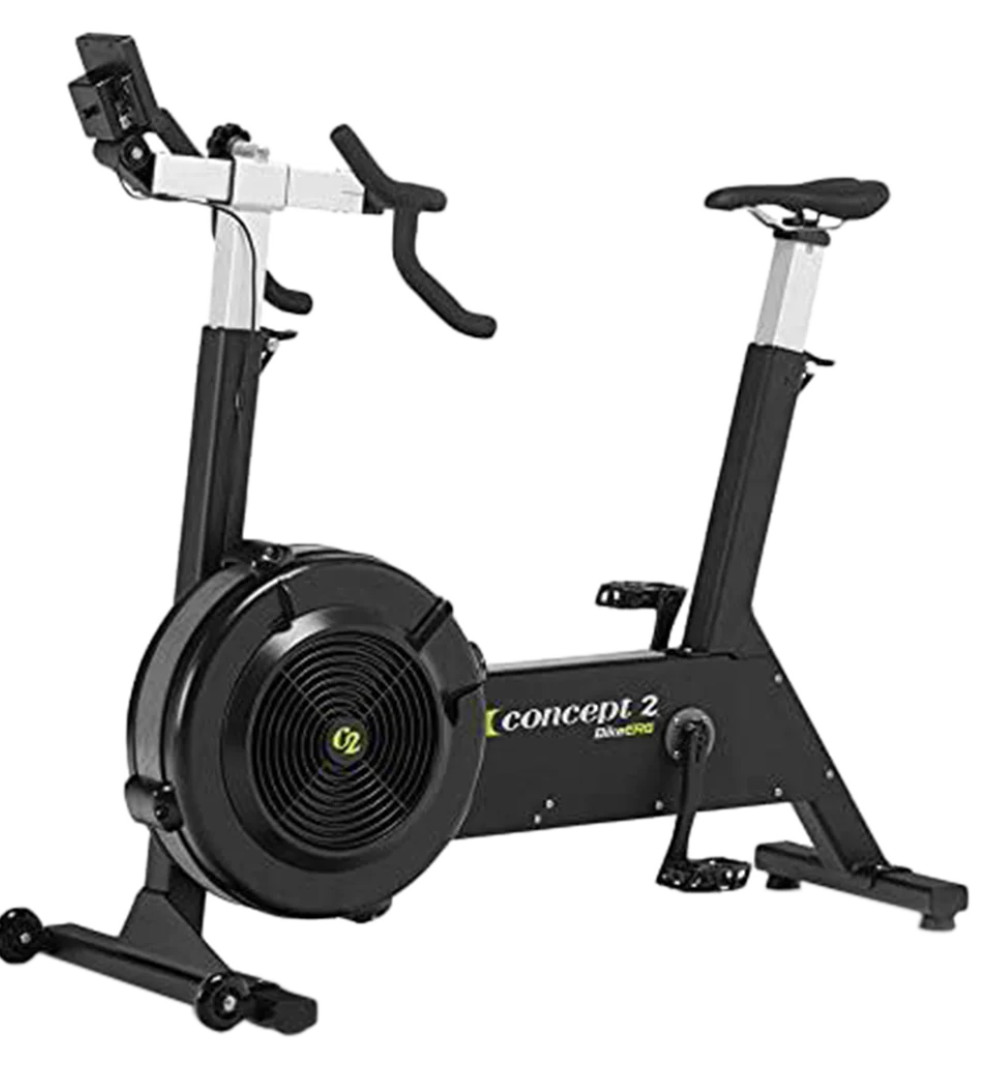 What's good?
Adjustable saddle and handlebars
East o assemble
Performance Monitor gives you instant workout feedback
A stationary bike can stay indoors and is moved outdoors into your yard whenever you feel like exercising in the great outdoors. It's low-impact, so it's easier on your joints compared to running or jumping. This is especially helpful if you have joint issues or are recovering from an injury.
Stability Ball – BalanceForm Exercise Ball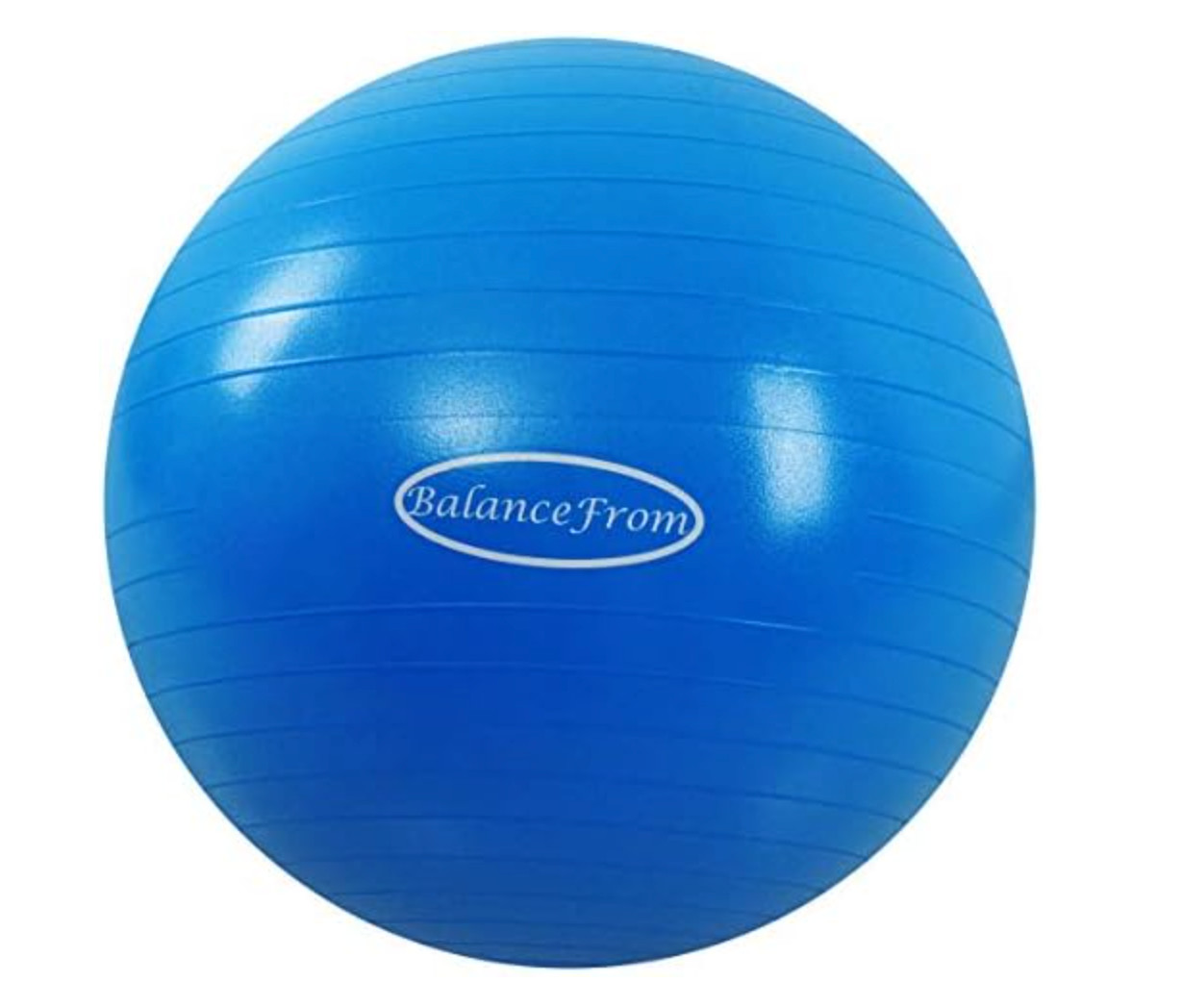 What's good?
Anti-burst & slip-resistant
Free foot pump included
Cheap
Using a stability ball in your workouts can be super beneficial. It can help improve your balance and coordination, which is important as we age. It's also a great tool for strength training because it challenges your muscles to work harder to maintain balance while you exercise. Using a stability ball can also make your workouts more fun and enjoyable by mixing things up.
Wrist/Ankle Weights – PROIRON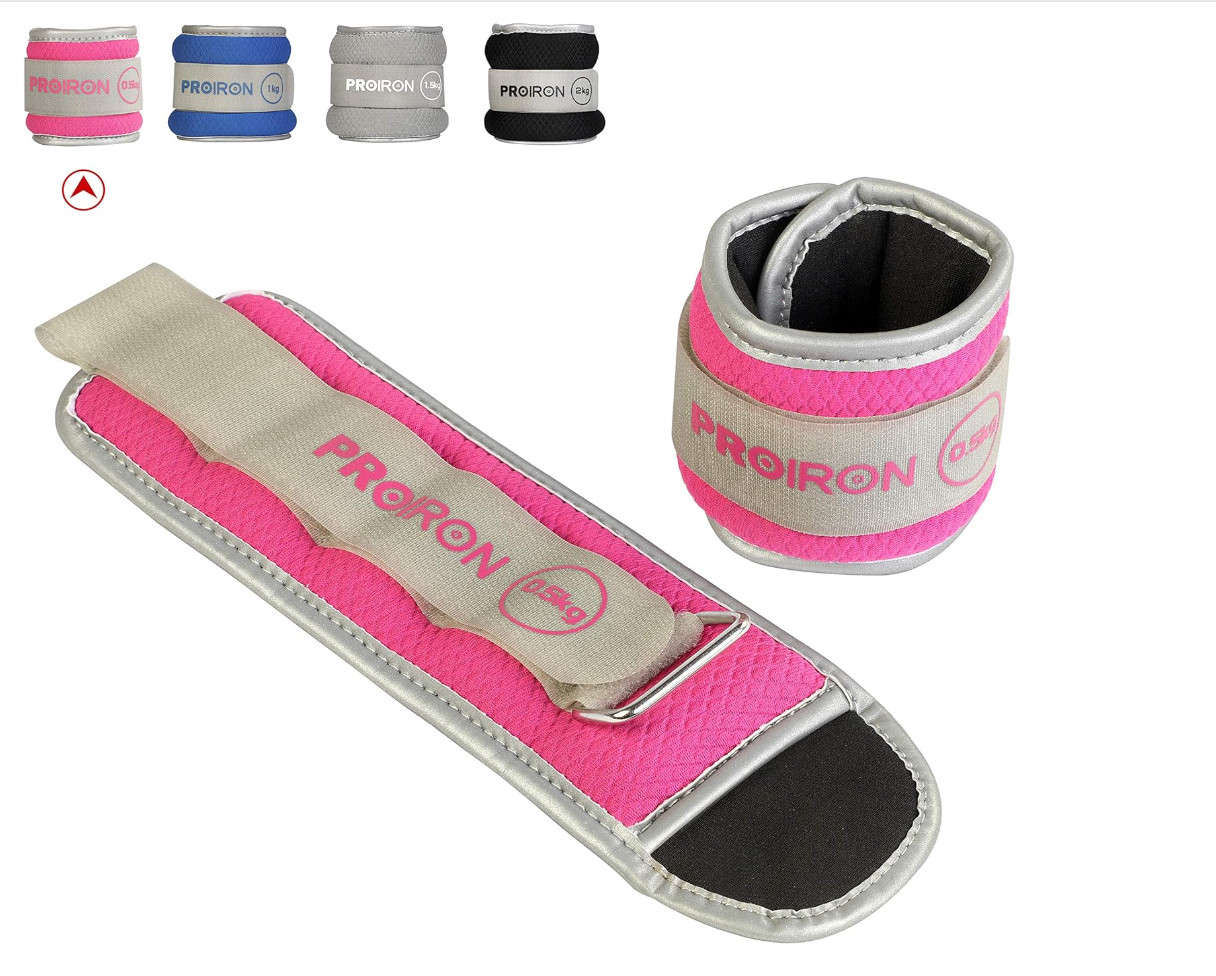 What's good?
Easy to store
Flexible use – jogging, weight training etc.
Choose from 0.5kg-2kg
What's not so good?
May not be heavy enough for some
Wrist weights and ankle weights are relatively inexpensive and easy to use, and they can add an extra challenge to your workouts without requiring any extra space or equipment. Wrist & ankle weights are especially useful for exercises that involve upper body movement like:
arm curls
shoulder press
leg press
squats
Step Bench – Yes4All Aerobic Exercise Bench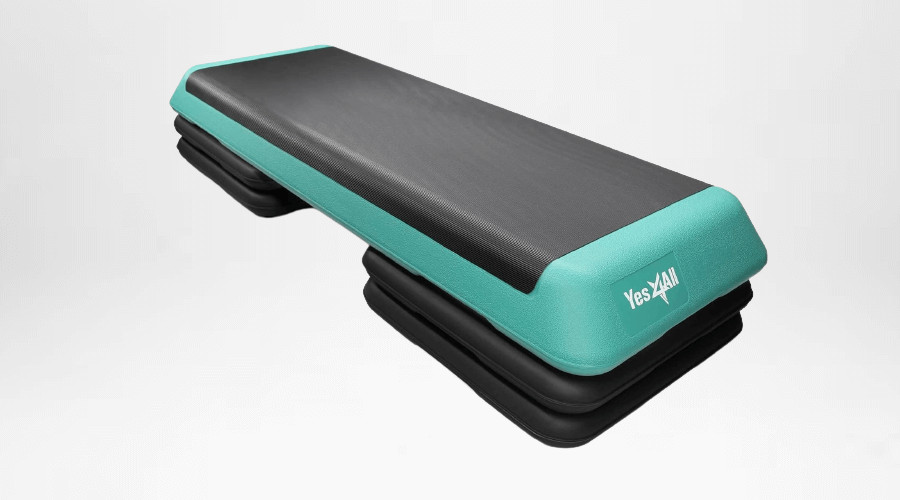 What's good?
Adjustable height
Slip-resistant and shock-absorbing
Budget-friendly
What's not so good?
Not for people over 136kg
A step bench is a versatile piece of home equipment for low-impact cardio, balance, and coordination exercises. Here are some workouts:
Step-ups: Alternate stepping up and down with each leg.
Box jumps: Jump onto and off the bench, using arms for balance.
Step-ups with a twist: Step up, twist your upper body to one side, then alternate.
Step-ups with dumbbells: Step up while pressing dumbbells overhead, then alternate.
Step-ups with a knee lift: Lift the opposite knee to your chest as you step up.
Step-ups with a side leg lift: Lift the opposite leg sideways as you step up.
Why Set Up a Home Gym? 🏠🏋🏻‍♂️
Thinking about a home gym instead of a gym membership or outdoor workouts? Here's why it's a top idea:
Convenience: No travel, no gym hours to follow. You set your own workout schedule in the comfort of your home. Perfect for beginners and those getting the hang of things.
Saves Money: Over time, it's cheaper than a gym membership. No monthly fees and you're not forking out $60+ each month.
Customised for You: Pick the gear that fits your fitness goals. No waiting for machines or settling for equipment that doesn't suit you.
Tips for Setting Up Your Home Gym 💡
Setting up your home gym? Here's a quick guide:
Choose the Right Space: Pick a spot that's comfy and handy for you – like a spare room or a bedroom corner. A dedicated workout spot keeps you on track.
Quality Gear Matters: Invest in durable, safe equipment. It might cost a bit more, but it's worth it to avoid injuries and frustration.
Budget Wisely and Start Simple: You don't need to splash out all at once. Begin with a few essentials and build from there, keeping an eye on your budget.
Home Gym Equipment FAQs
What is the best piece of gym equipment to have at home?
This depends on your fitness goals and space. For versatility, a set of adjustable dumbbells is fantastic. They're great for strength training and can be adjusted to various weights for different exercises. If cardio is your focus, a treadmill or an exercise bike is a solid choice.
What's the best all-in-one home gym equipment?
All-in-one gym machines are great for space-saving and offer a range of exercises. The Bowflex Home Gym series is a popular choice, known for its flexibility in allowing numerous exercises targeting different body parts. Another great option is the Total Gym, which uses your body weight for resistance and can be adjusted for varying difficulty levels. These are on the pricier side, however.
Can you rent gym equipment for your home?
Yes, you can rent gym equipment for home use. It's a great option if you're not ready to commit to a purchase, want to try out different types of equipment, or need something temporarily. Companies that specialise in gym equipment rentals offer various options, from treadmills and exercise bikes to weight sets and all-in-one gym stations. Renting can also be cost-effective for short-term use or for testing out what suits your workout routine best.